Nov
27
2015
Nov 27 2015
3 Ways to Wear OTK Boots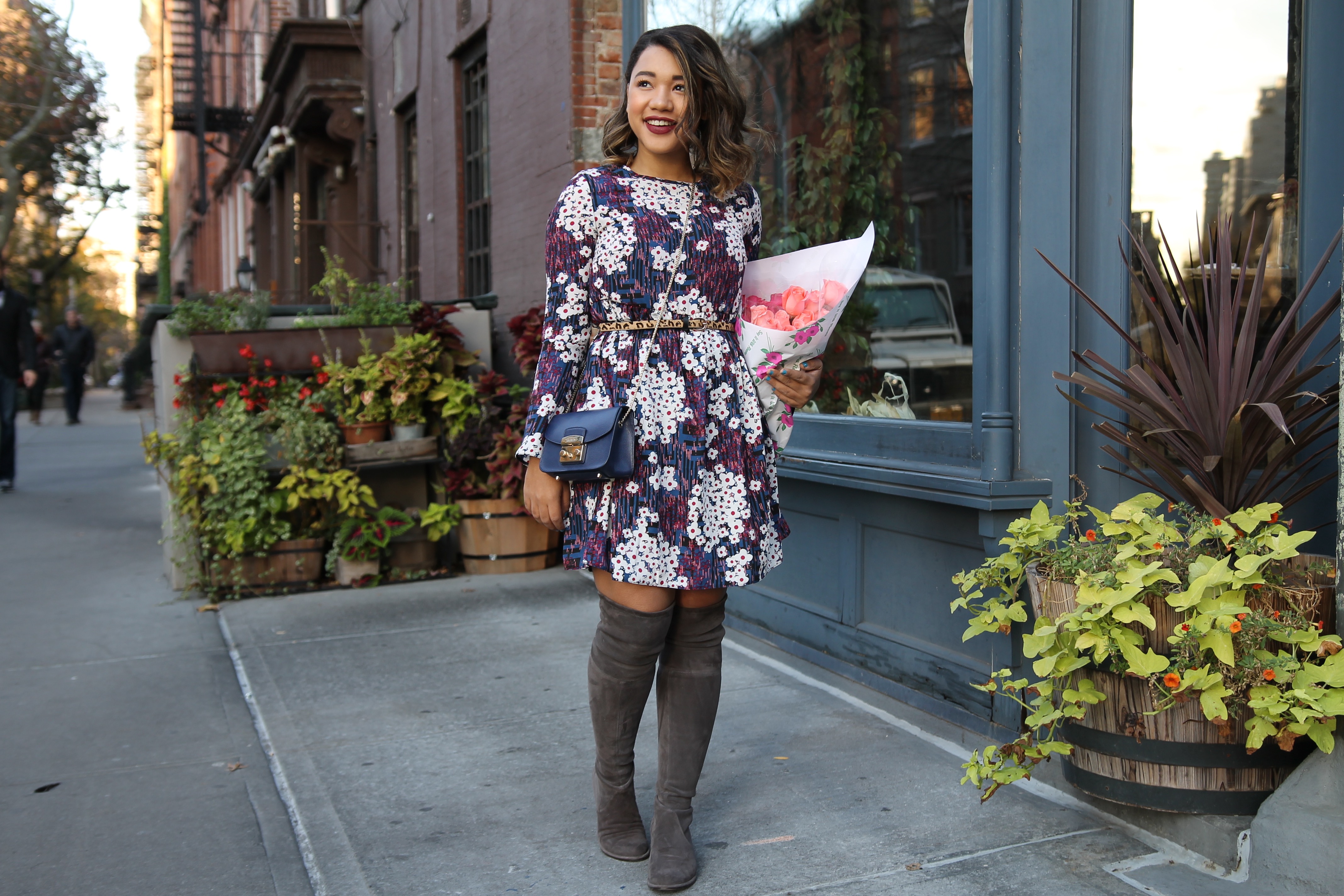 Incase you haven't noticed I'm ALL about over the knee bots – I wear them with mini skirts and sweaters, I wear them with leggings and oversized shirts or with jeans and a tee shirt! But most of all, I wear them with long sleeve dresses all Fall and Winter long! So today I'm sharing THREE ways that you can wear my favorite combo of the season – long sleeve dresses and over the knee boots plus sharing three of my favorite OTK boots!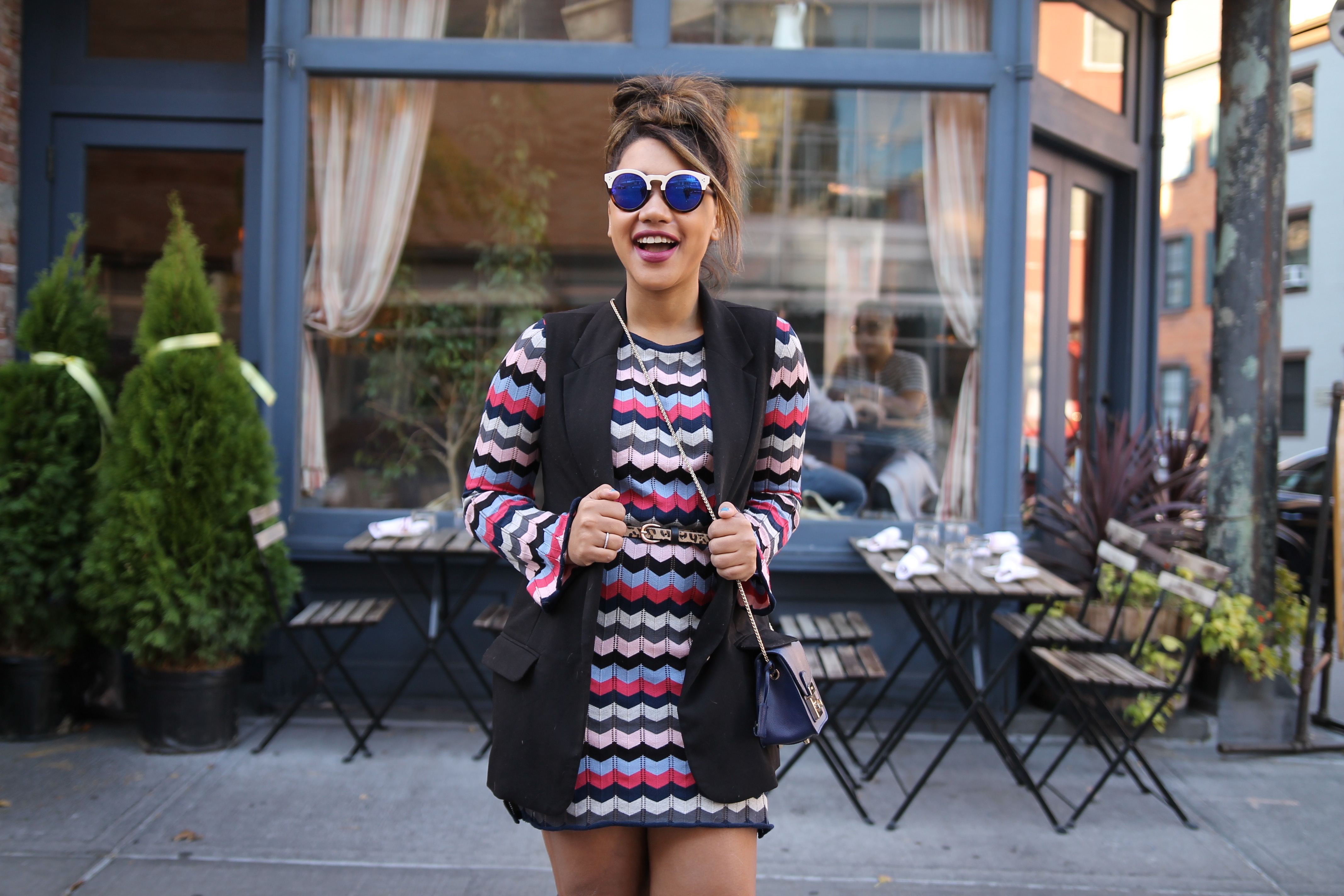 </p>
If you DON'T have a pair of Over The Knee Boots, WHAT ARE YOU WAITING FOR! Hop to it!!! Every girl needs at least one pair in their wardrobe for Fall and Winter – it's non negociable! Seriously, you need some!!I love them because you can wear them in any fallesque weather – if you're on the west coast and the weather is warmer, you can pull on your OTK boots with a lighter dress (like the ones I'm wearing today) or a mini skirt and tee to make it feel like fall despite the lack of chill in the air! I wore mine all weekend long in disneyland with a teeshirt and skirt combo and was perfectly fine despite the 75 degree weather!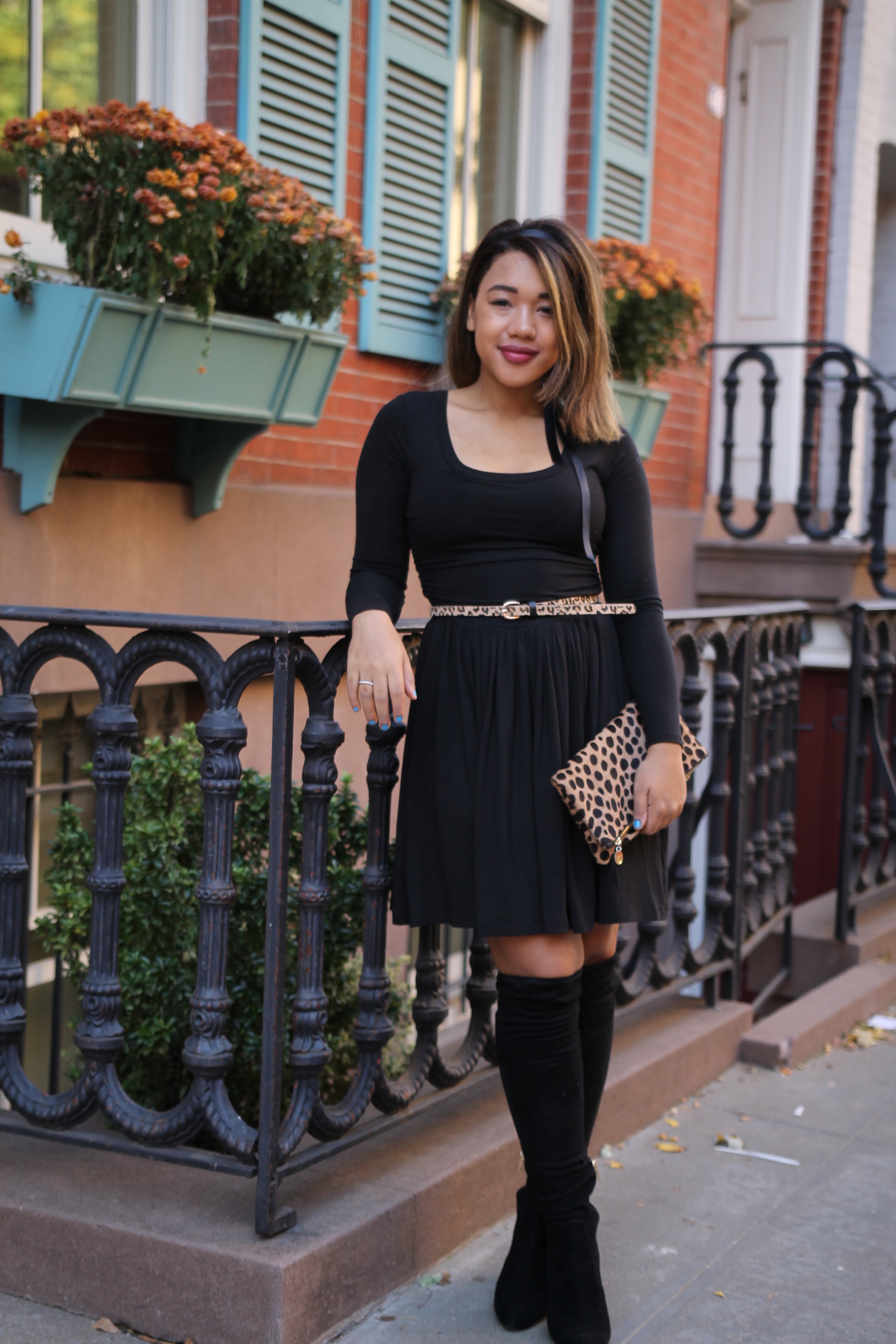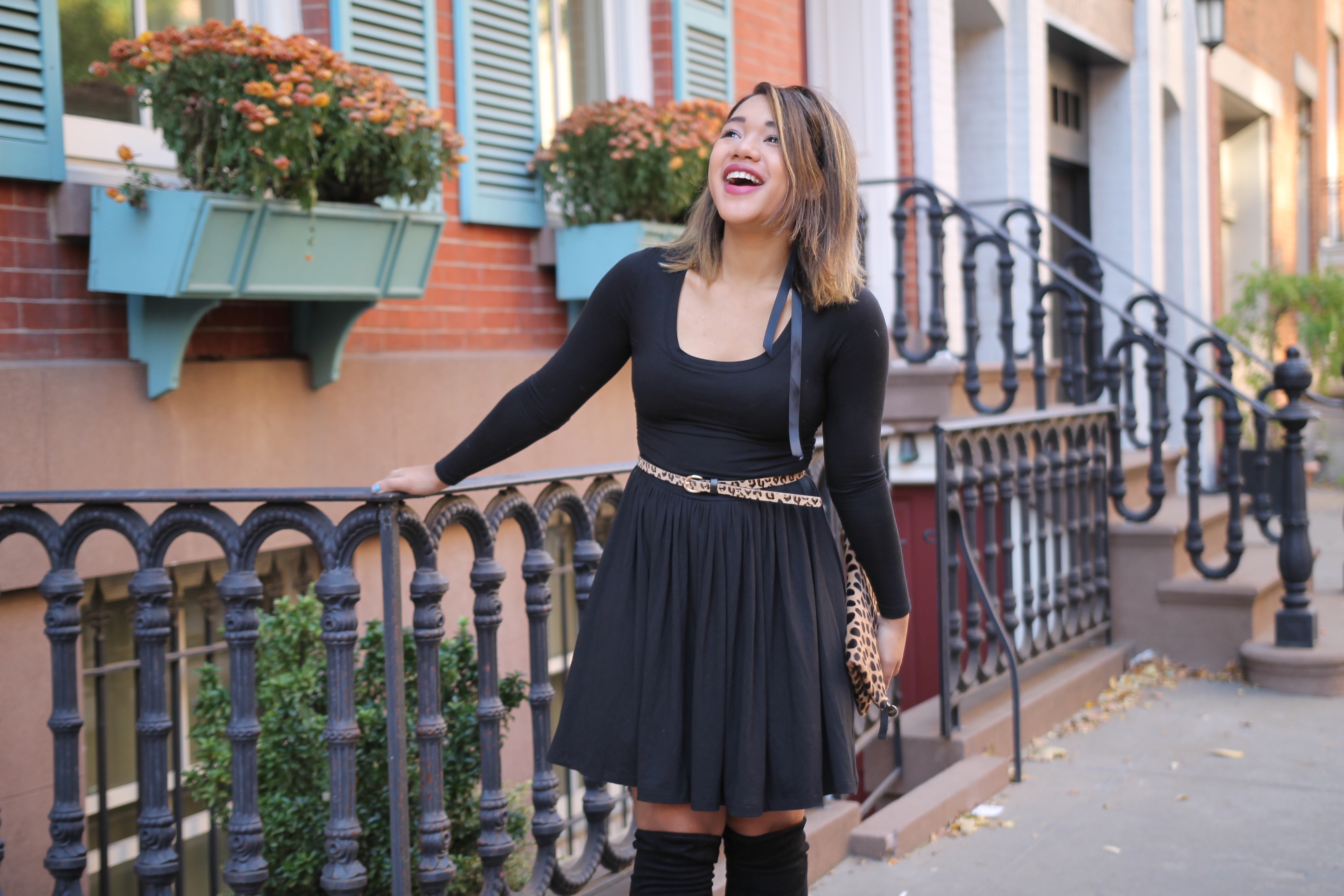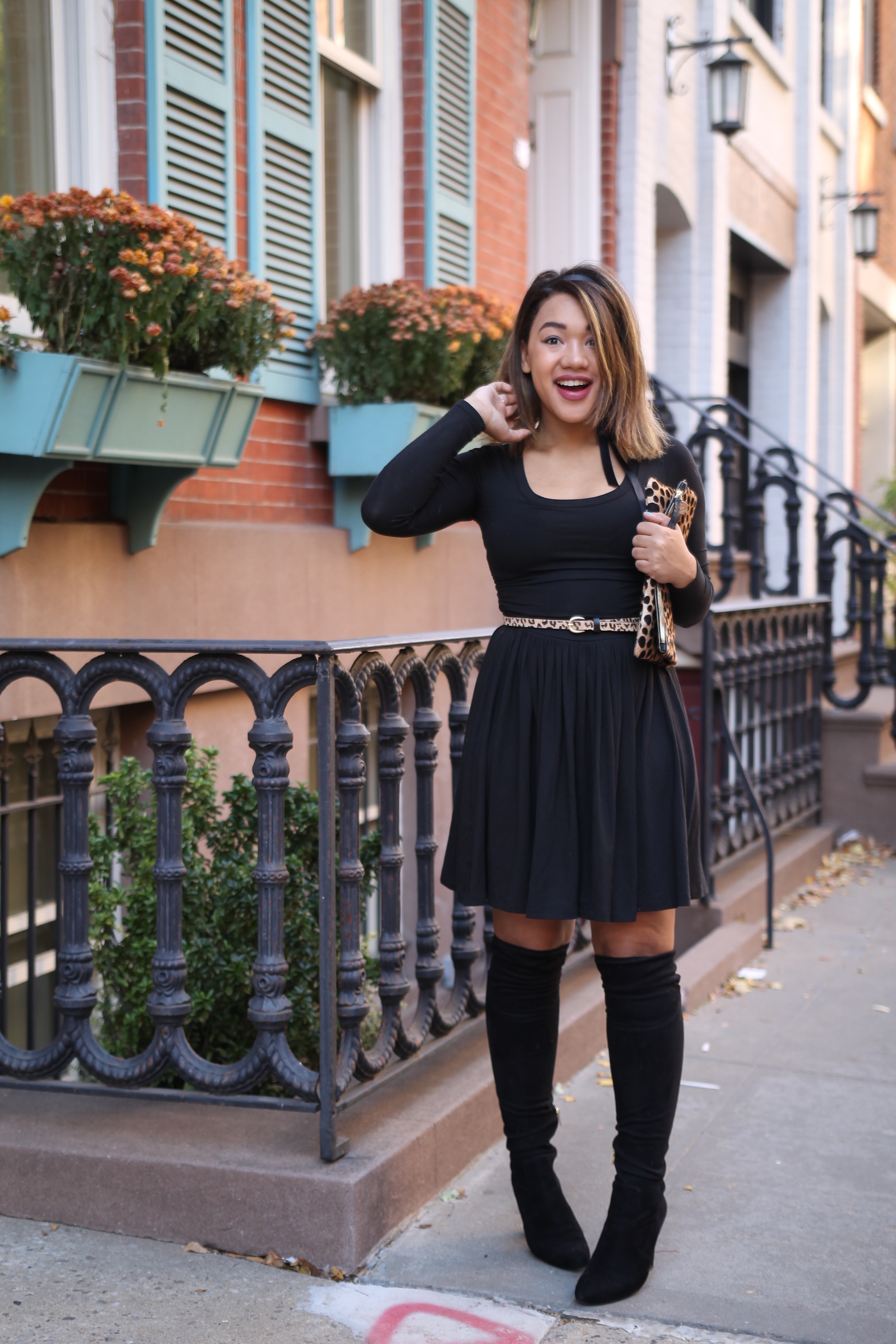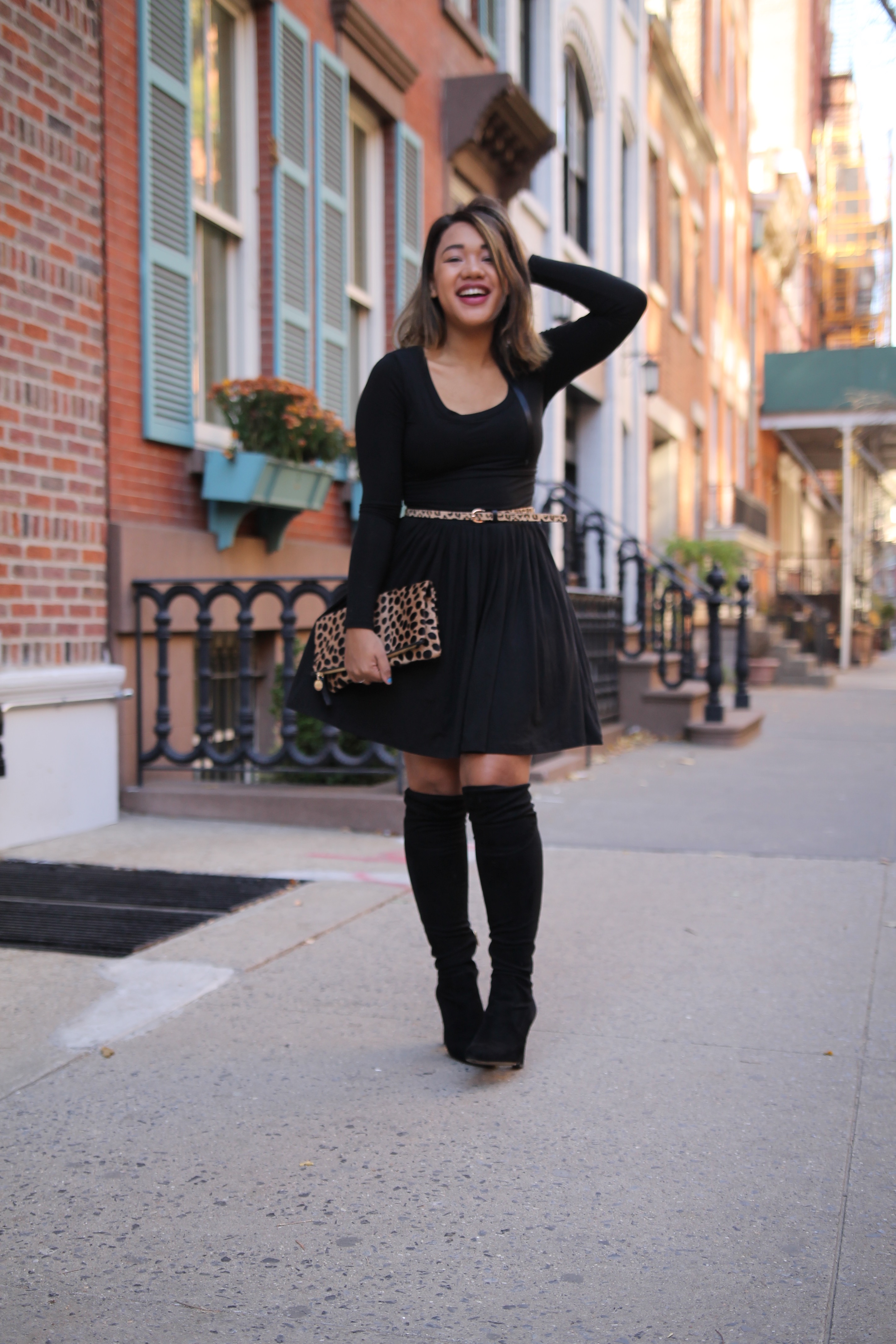 I have about seven pairs of Over the knee bots but five pairs that are in constant rotation: My Stuart Weitzman Lowland boots in grey & black and my Ivanka Trump Over the Knee boots in Black, Grey and Burgundy! My Ivanka Trump boots have a heel but are the most comfortable heeled boots I have ever worn! I even returned a few more expensive heeled pair after finding these because they are SO comfortable (for heels) plus they're priced under $200!! They help me dress up any long sleeve dress or mini skirt and make my legs look longer (score).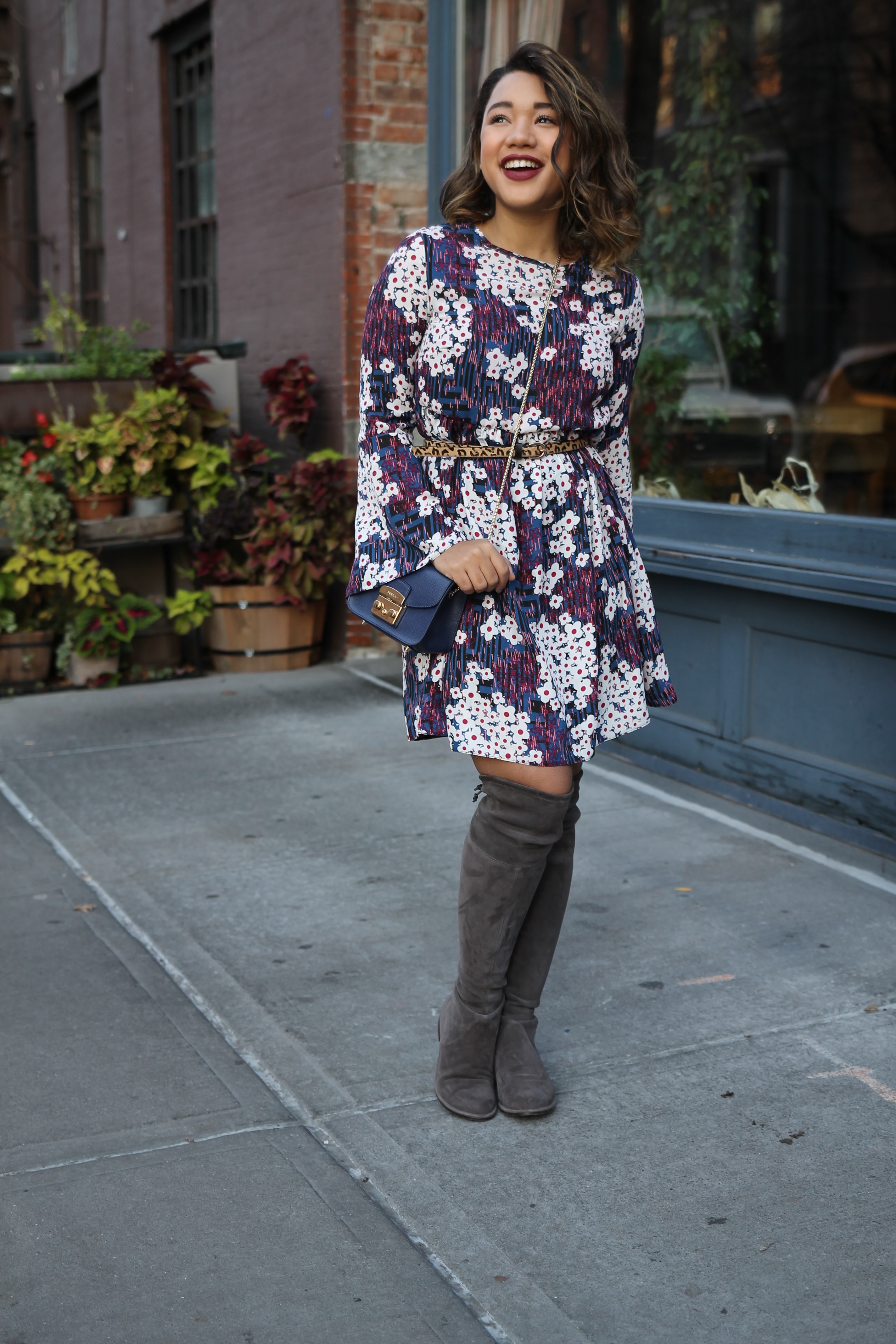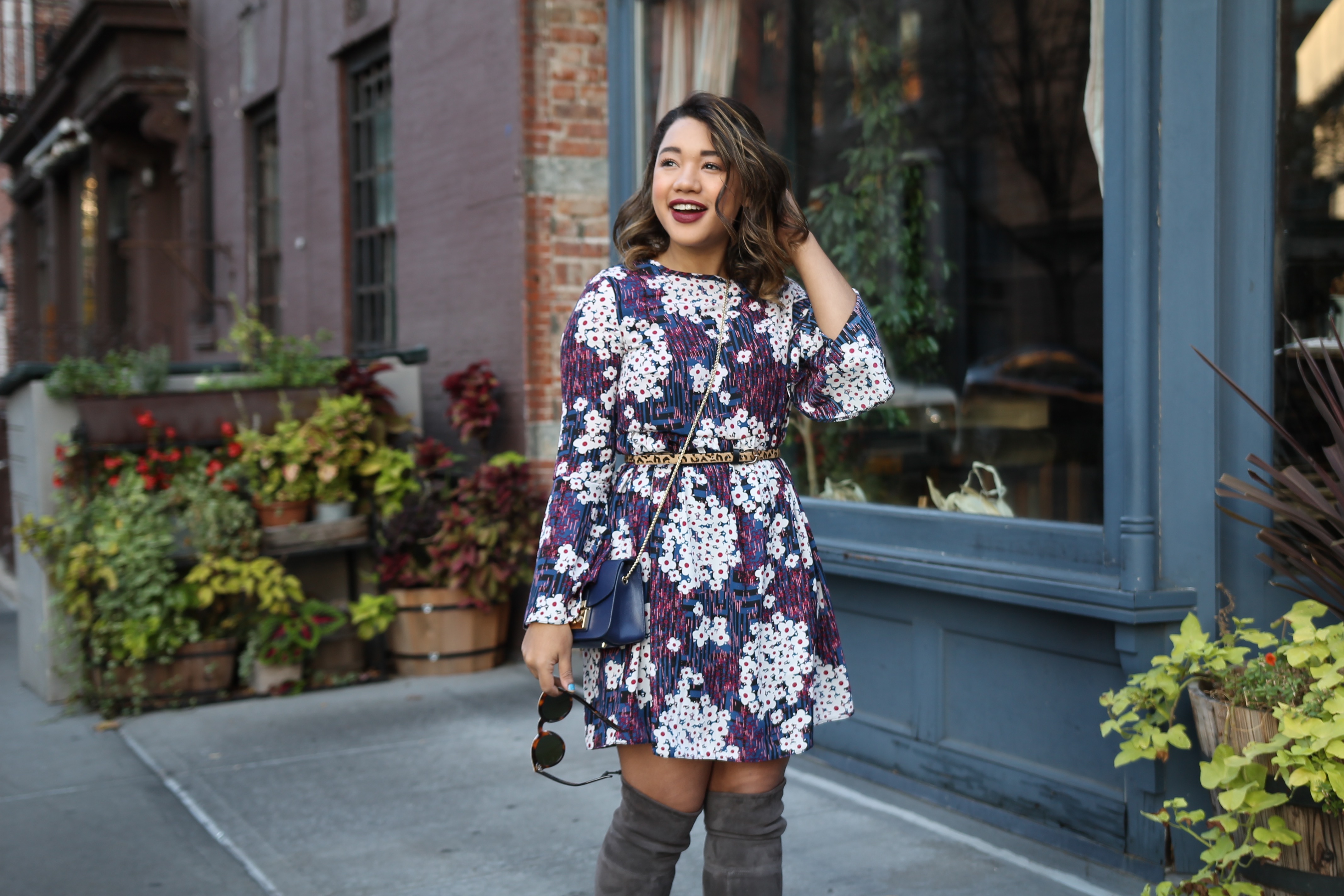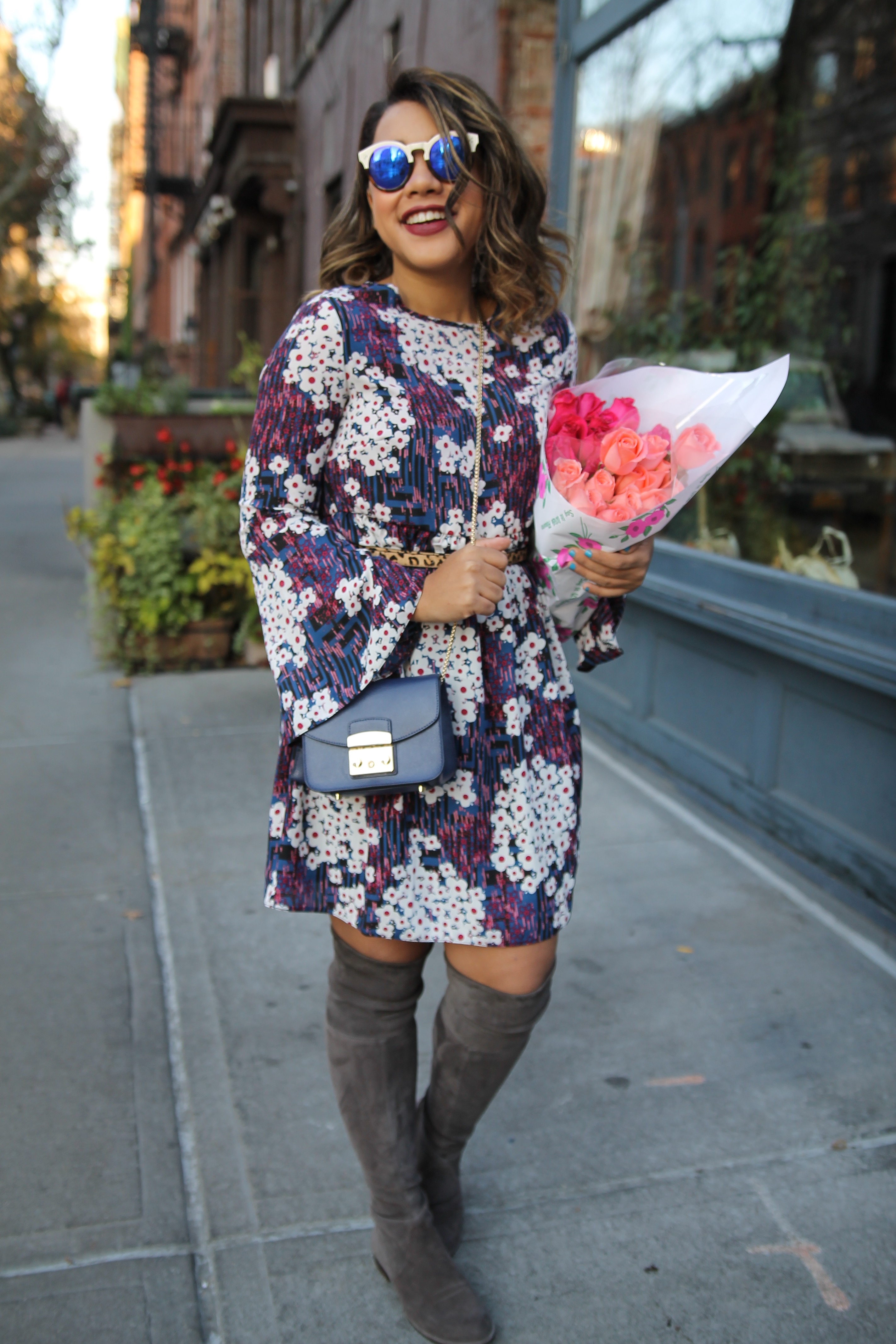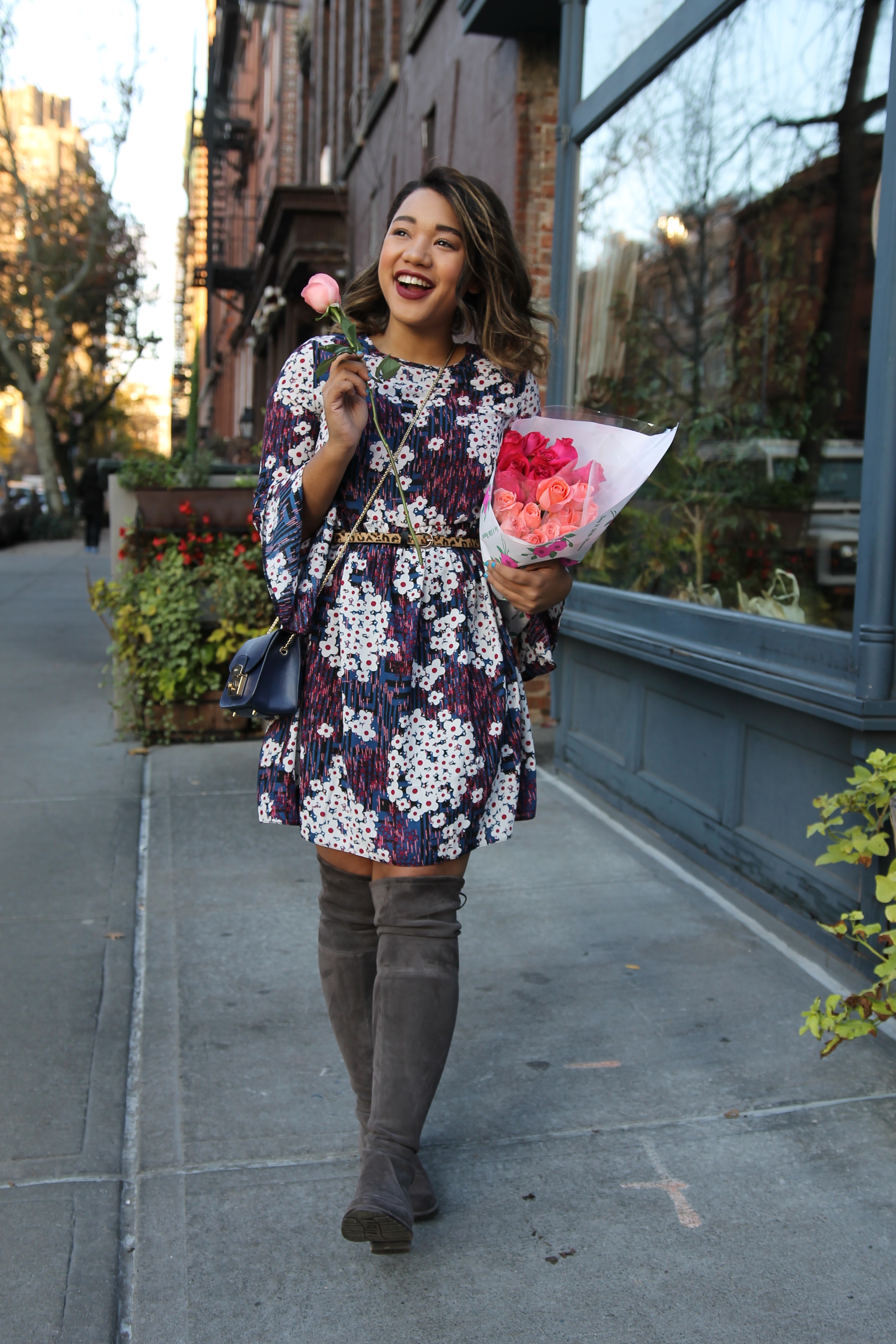 I also love my flat lowlands, like I said I wore these all over disneyland for two days straight! Because they're flats, they're super comfortable but you can still dress up pretty much anything with these darling boots – I was planning on only getting the black pair but ended up investing in both colors because I knew I would wear them all the time … and I do ! They're on my feet about 5 days of the week every week without fail #dontjudgeme
Look One: Dress || Belt || Vest || Boots || Bag || Sunnies
Look Two: Dress || Belt || Clutch || Boots
Look Three: Dress || Belt || Bag || Sunnies || Boots
SHARE OR SAVE FOR LATER