Oct
10
2017
Oct 10 2017
90's Baby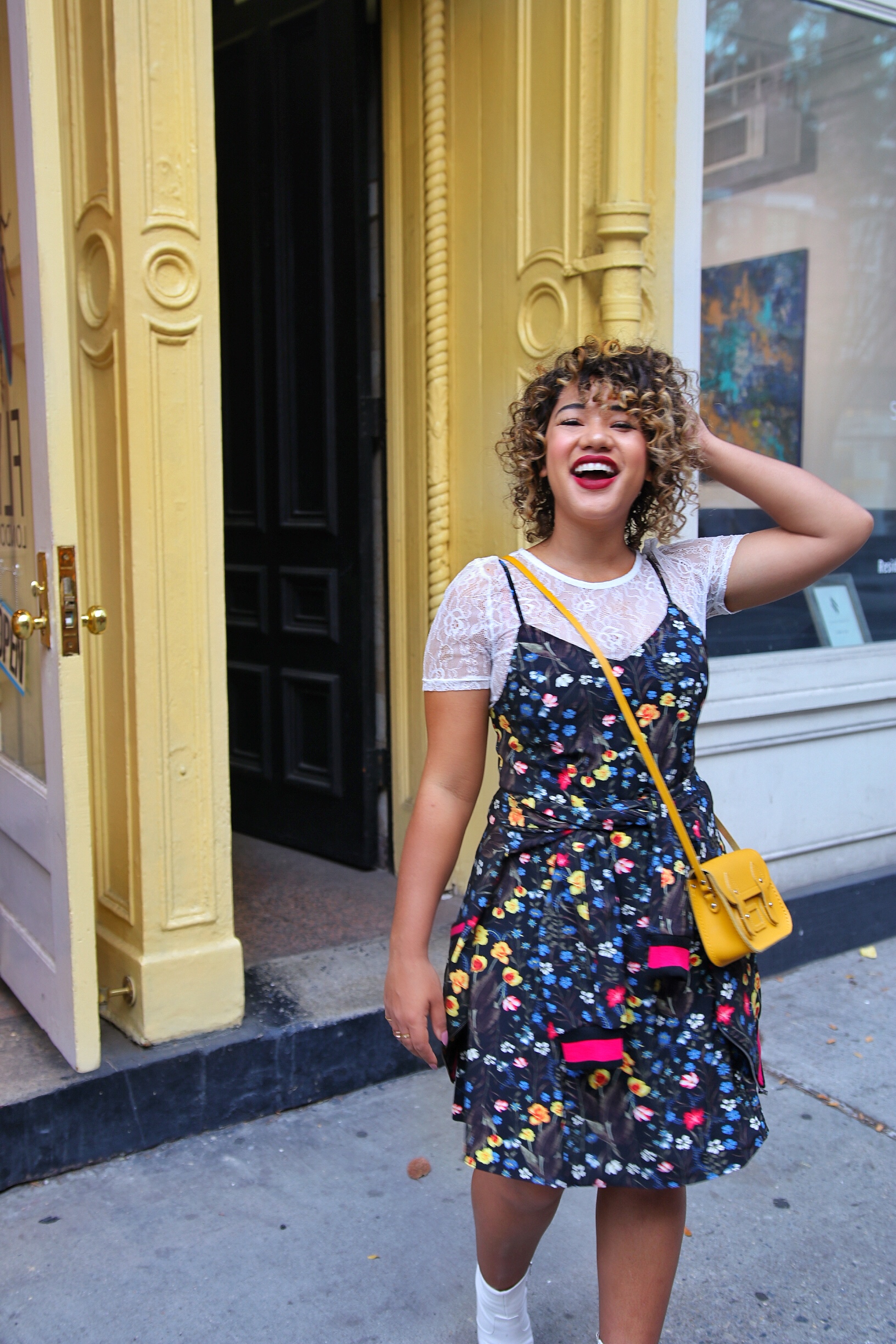 SHOP THE LOOK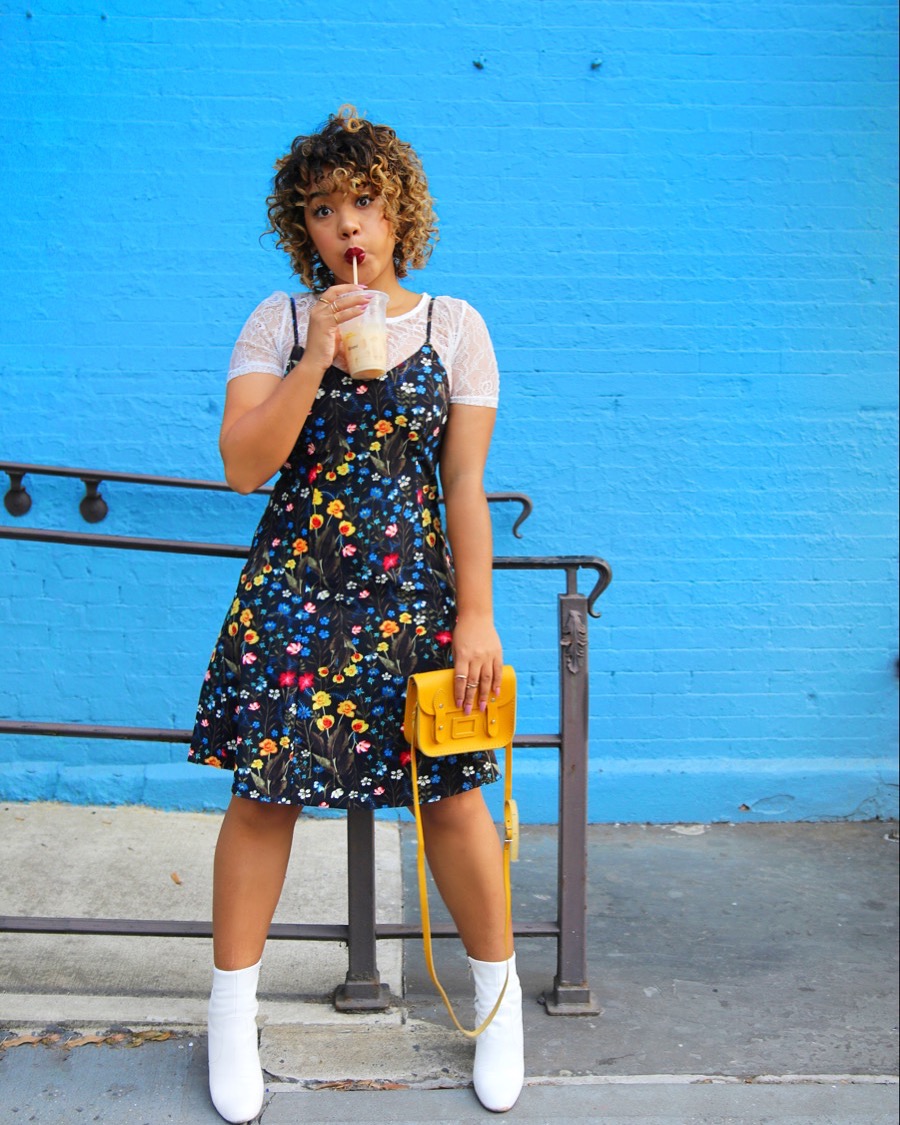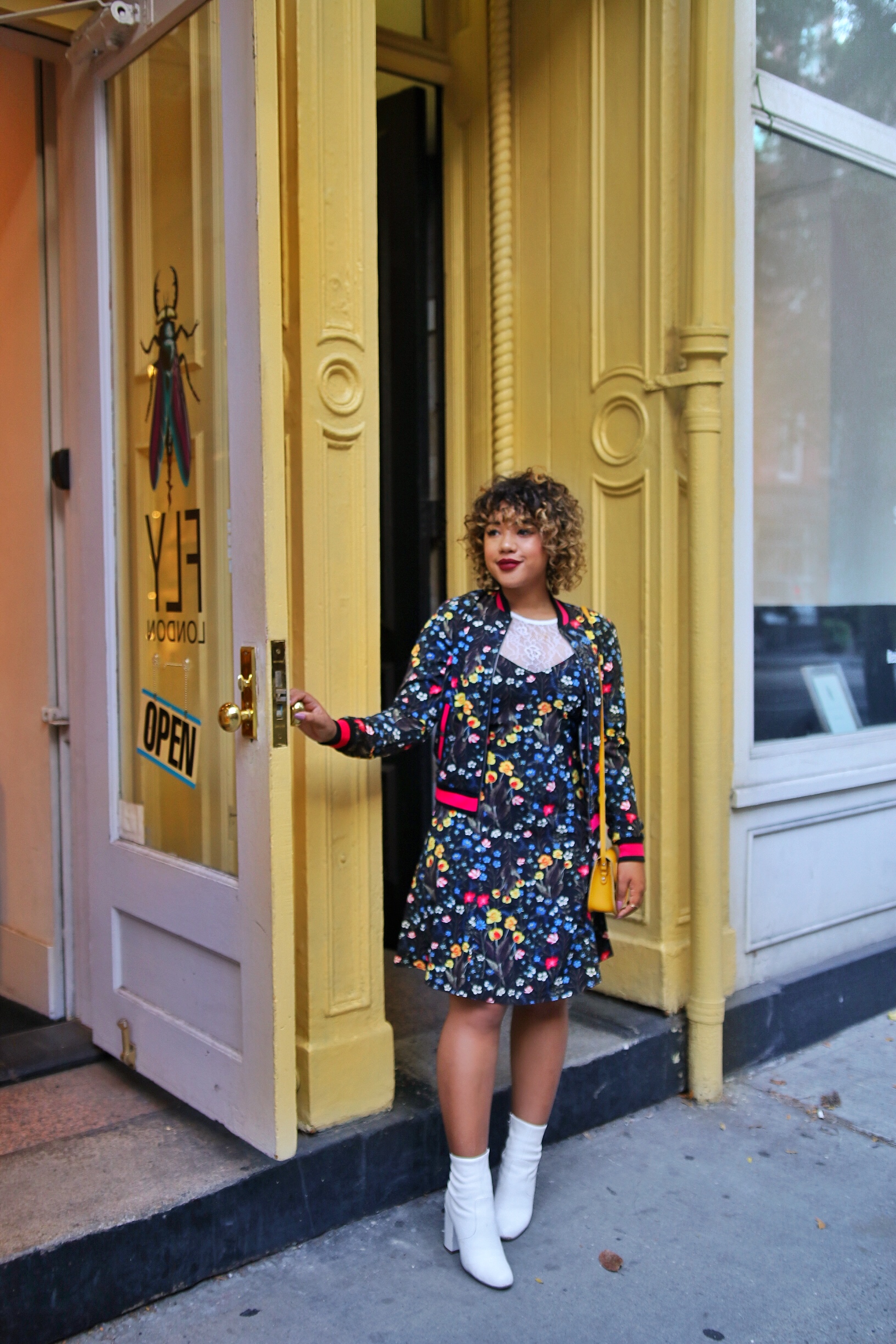 90's baby! Although I was born in the 90's but sadly I was too young for some of the trends the first time around, but nothing is stopping me from trying them now! My favorite one being the tank / shirt combo situation, yes that's the technical term 😉 so today I'm styling this look from the juniors department (no shame in that) that wont break the bank with 90's flare!
When this trend to wear a tee under your tank first came on the scene, I called it the ICarly, because my only familiarity with it was when Disney kids or Nick kids would wear it, especially on ICarly. It was a great way of rocking a cute spaghetti strap without showing too much skin making it perfect to get around a highschool dress code or keep that "modest is hottest" style that most young stars did on these channels in the late 2000's.
Now I love it for the same reasons! I don't usually like to wear low cut spaghetti strap tops because my girls sit pretty high up and are known to pop out when given the chance. Since my daily activities include but aren't limited to dancing in the street, twirling around town and the occasional spontaneous broadway performance (guys, I'm extra) I need to feel secure in the styles I select and not fear to dreaded nip slip. SO thats why I love layering a top under the tank, because I can get crazy without anything getting out!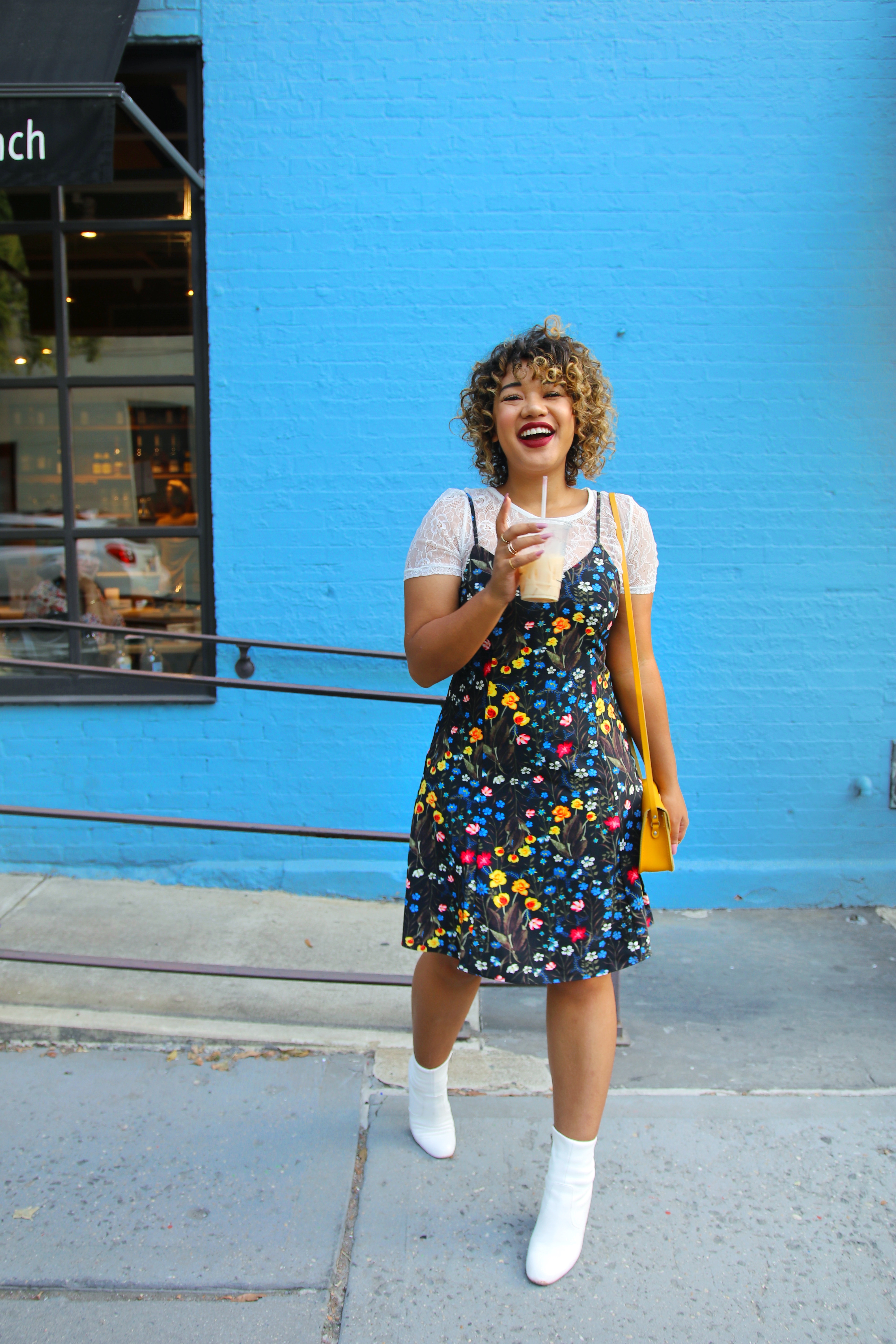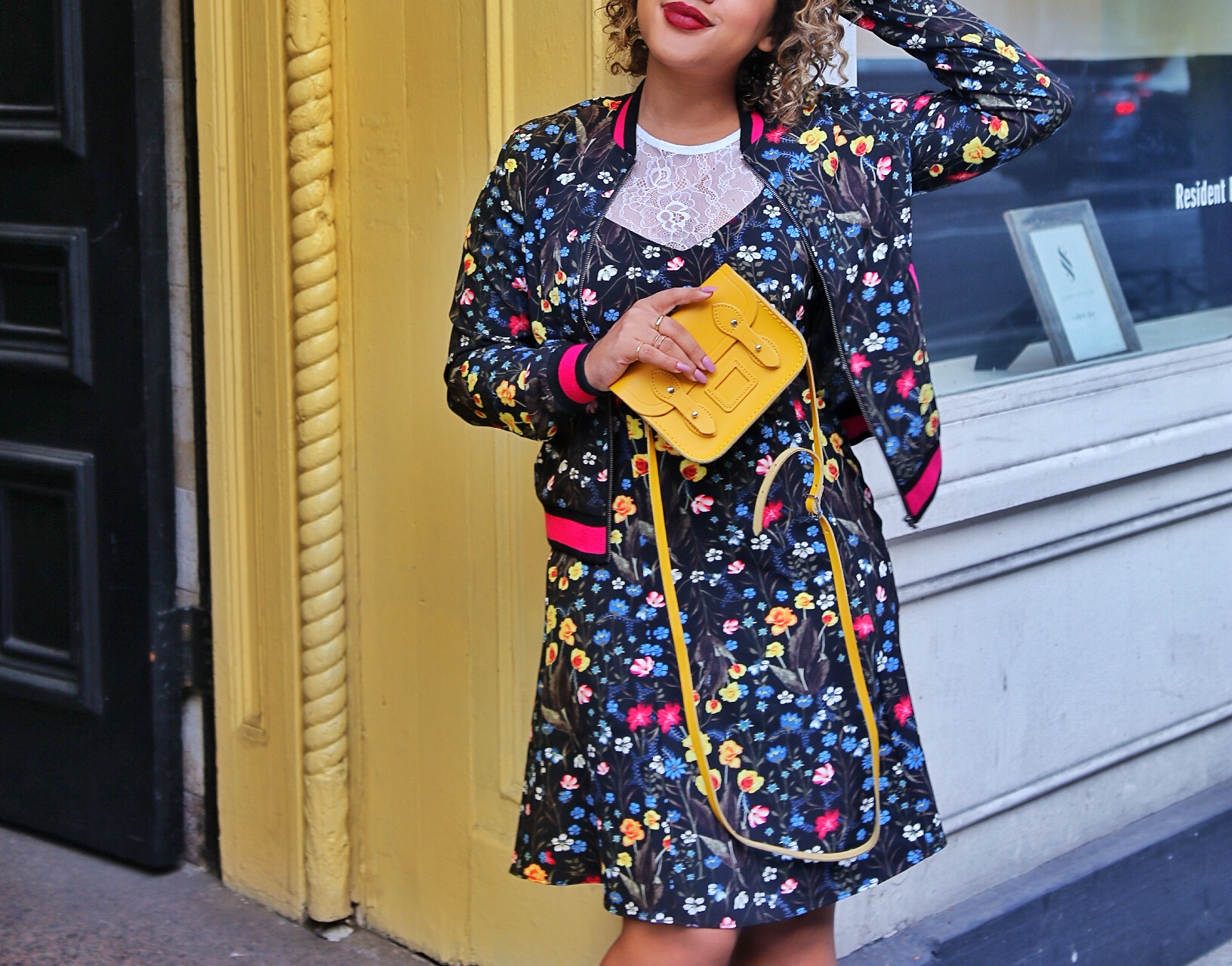 Although you can layer a tee under any spaghetti strap dress, this one comes as a set all for under $30 (like what). I had to pick up the matching bomber because its SO CUTE and also crazy affordable.
Speaking of things that are too young for the 90's! Macy's is hosting a fun event tonight at their store with Liam Payne formerly of One D. So you can pick up this look & snap a pic!! It's all happening down below in the juniors department at the Harold Square locations starting at 6. Liam will be hosting a meet a great with fans while you shop! Hope to see you there!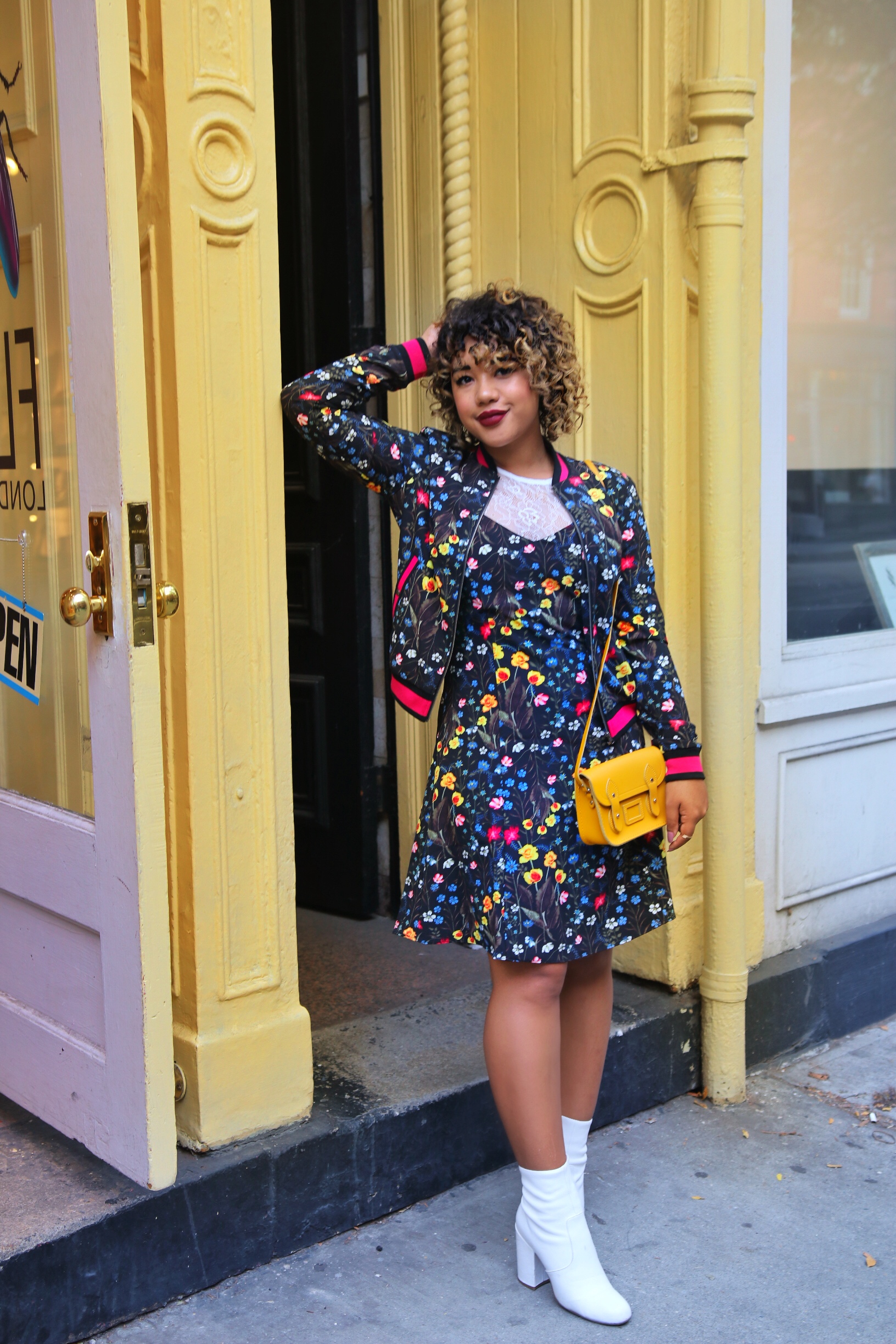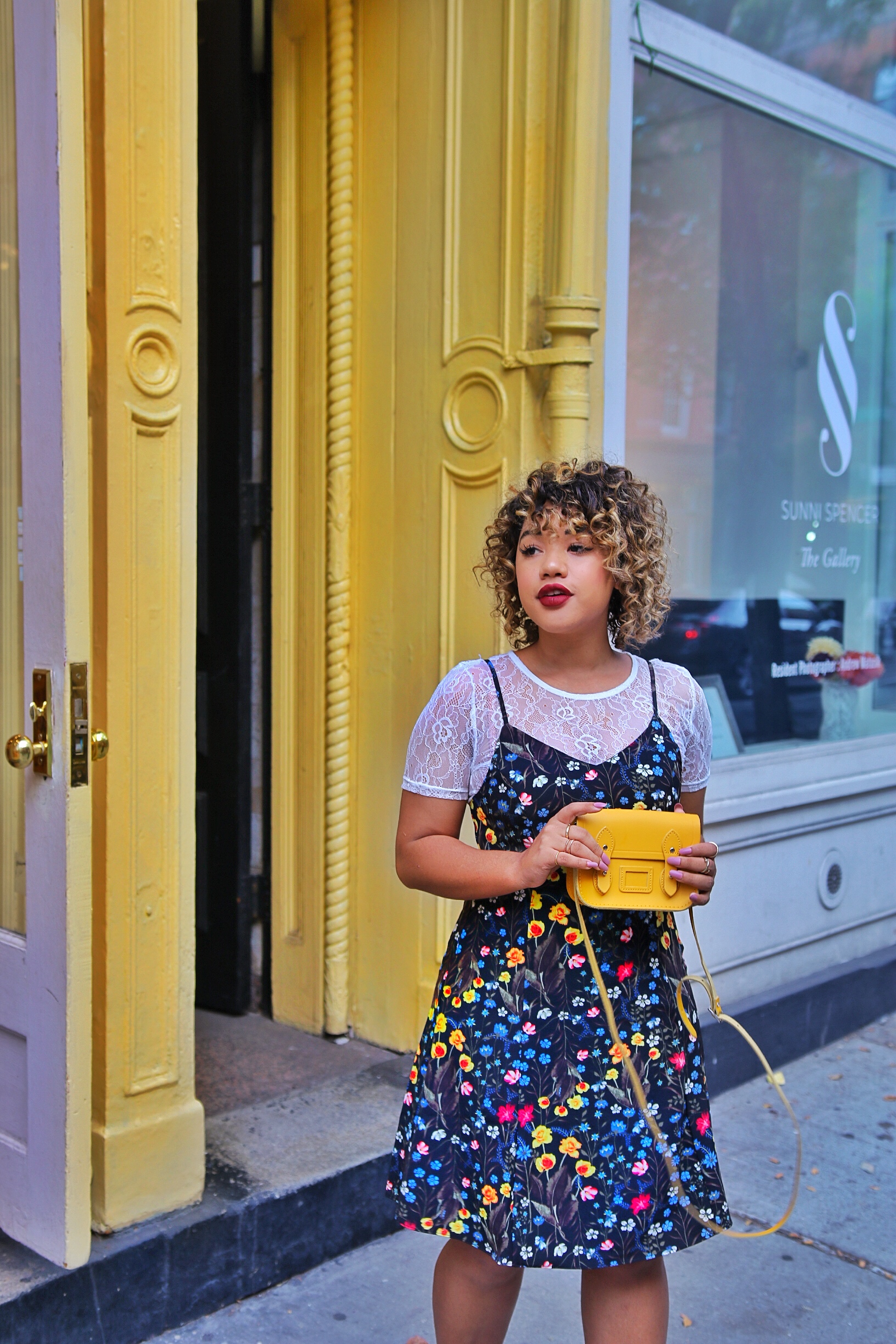 SHOP THE LOOK
JACKET: Bomber Jacket • $33
DRESS: Lace T-Shirt & Printed Slip Dress Set • $27
BOOTS:  My Fav Booties in Matte Leather • $129  || Look for Less booties in Patent • $35
BAG: Yellow Crossbody • $102  || Look for less crossbody • $30 
For reference, I'm wearing a size medium in the dress but I wish I got a small, I'm rocking a medium jacket too and happy with the sizing there. OH and my boots are TTS.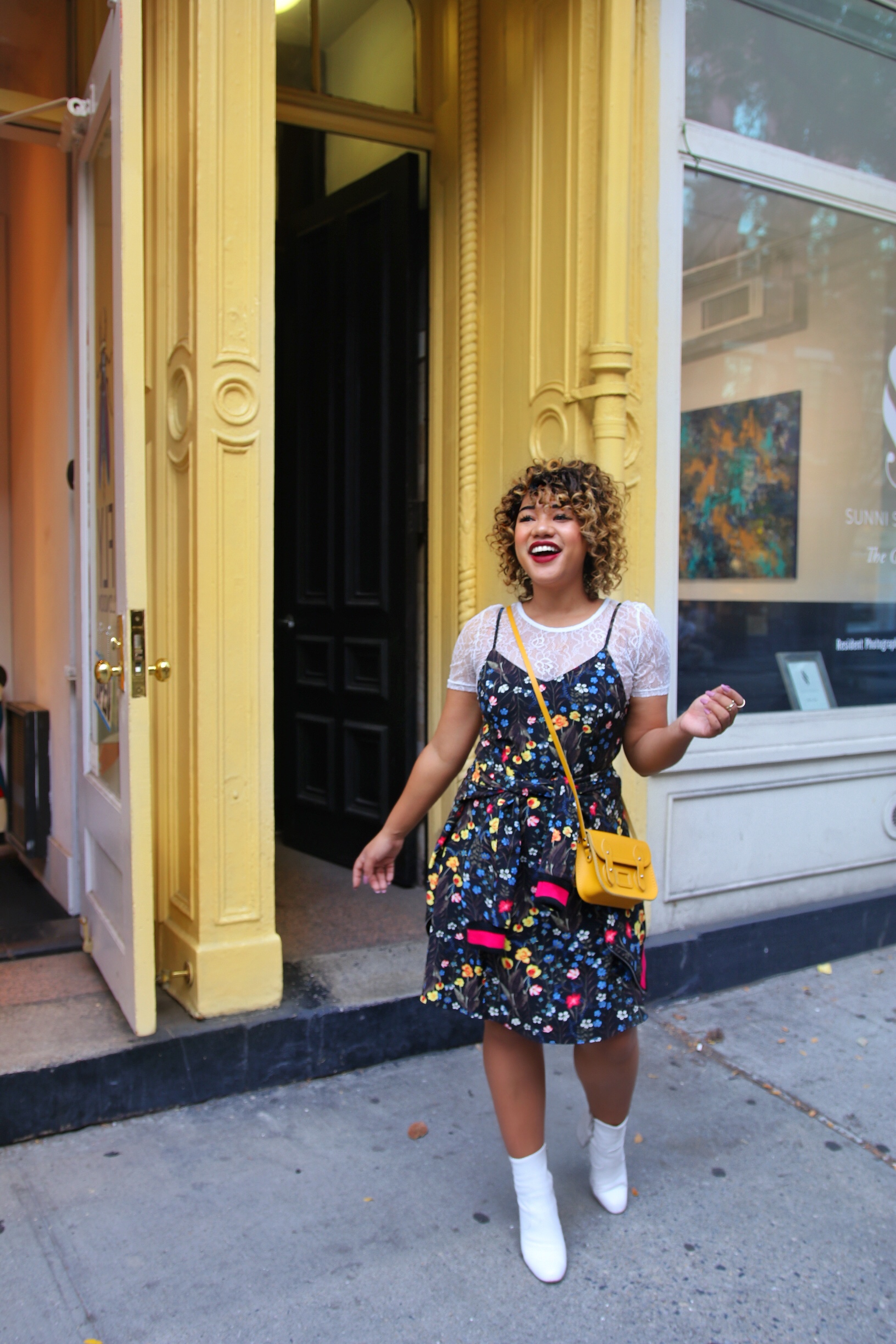 Big thanks to macy's for partnering on this post!
Photos snapped by Paris on bleeker street in the west village
SHARE OR SAVE FOR LATER