Apr
11
2016
Apr 11 2016
Sake to me!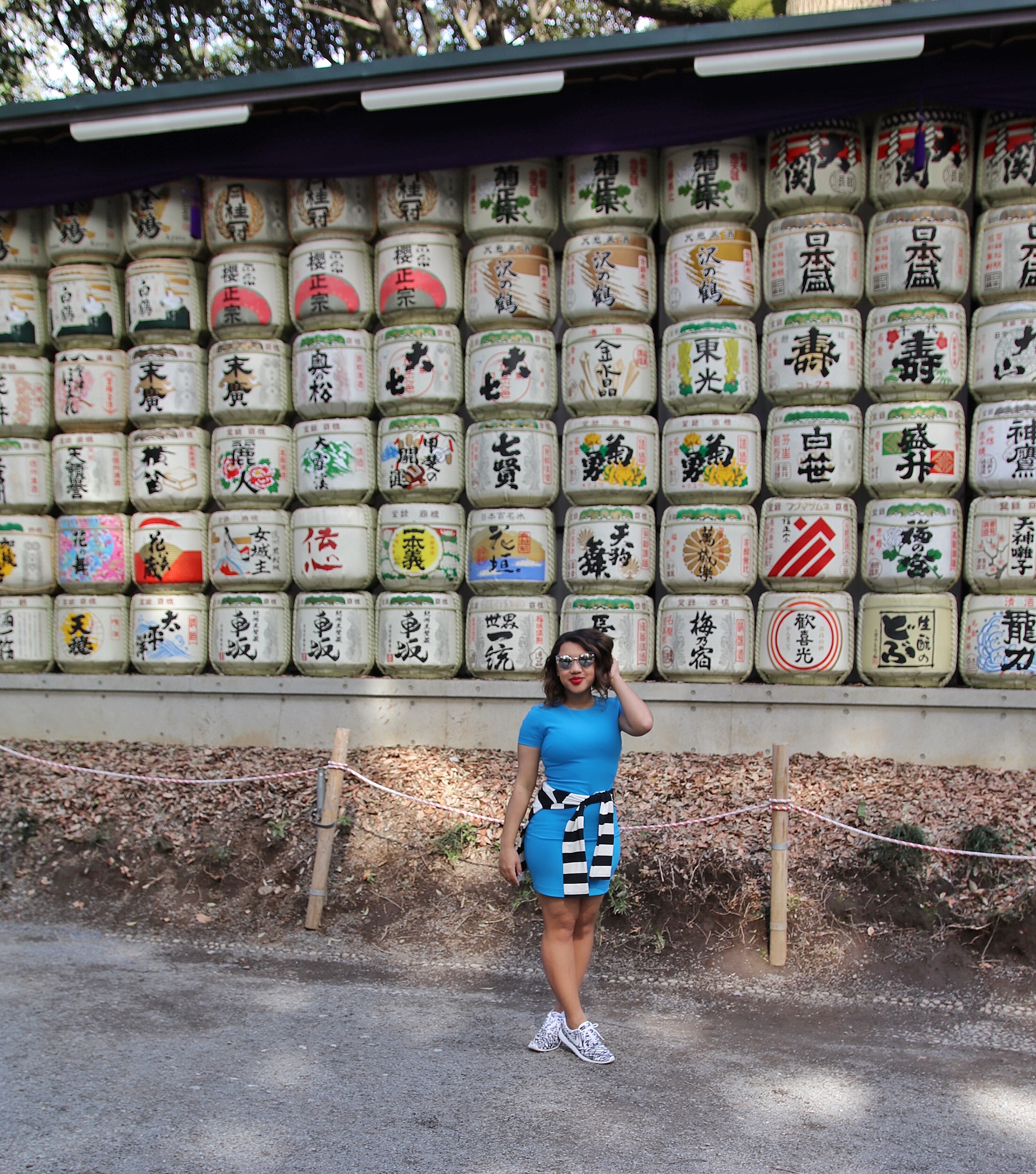 Moshi Moshi (thats a Japanese way of saying "hello" over the phone, I know we're not on the phone but just like pretend okay?)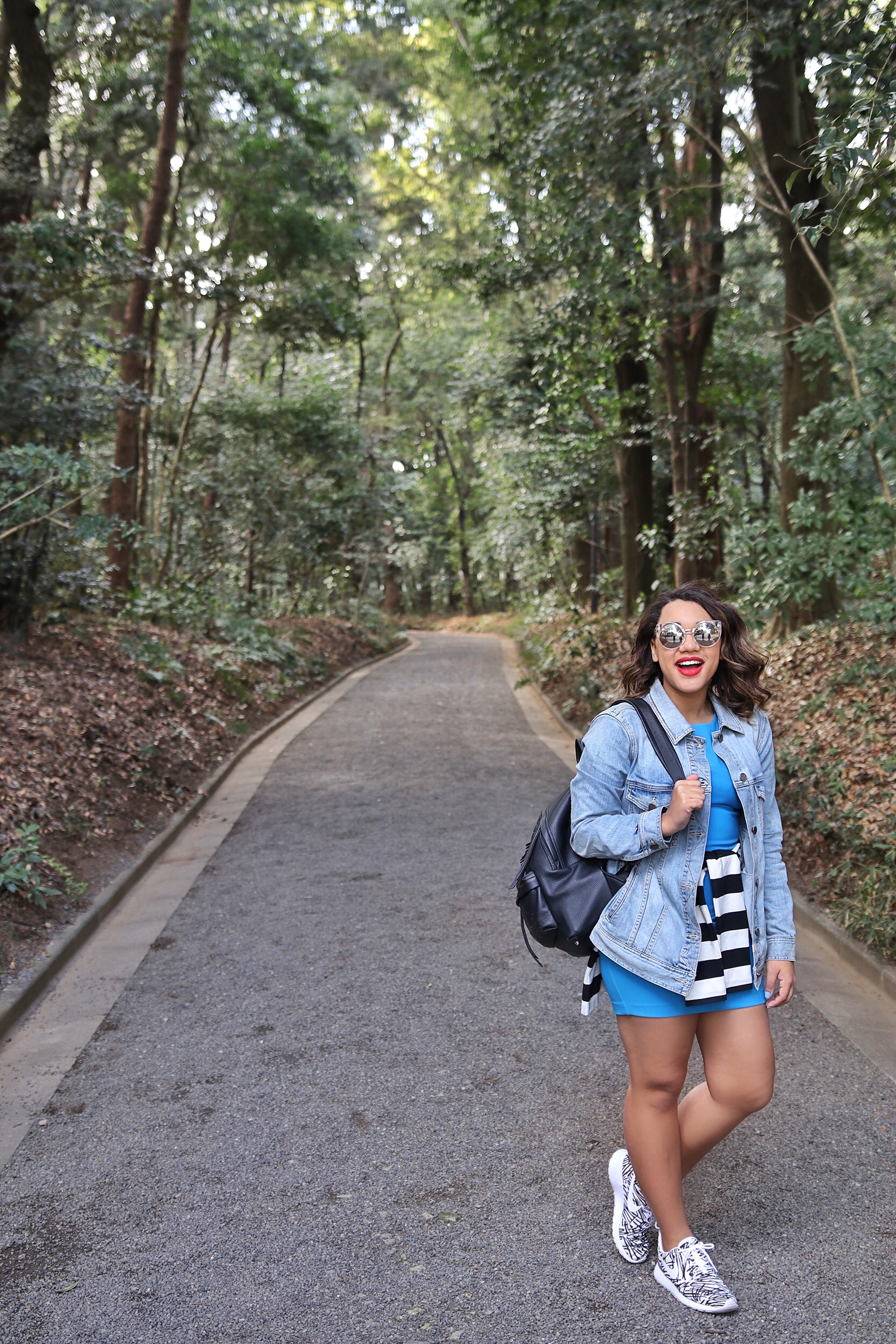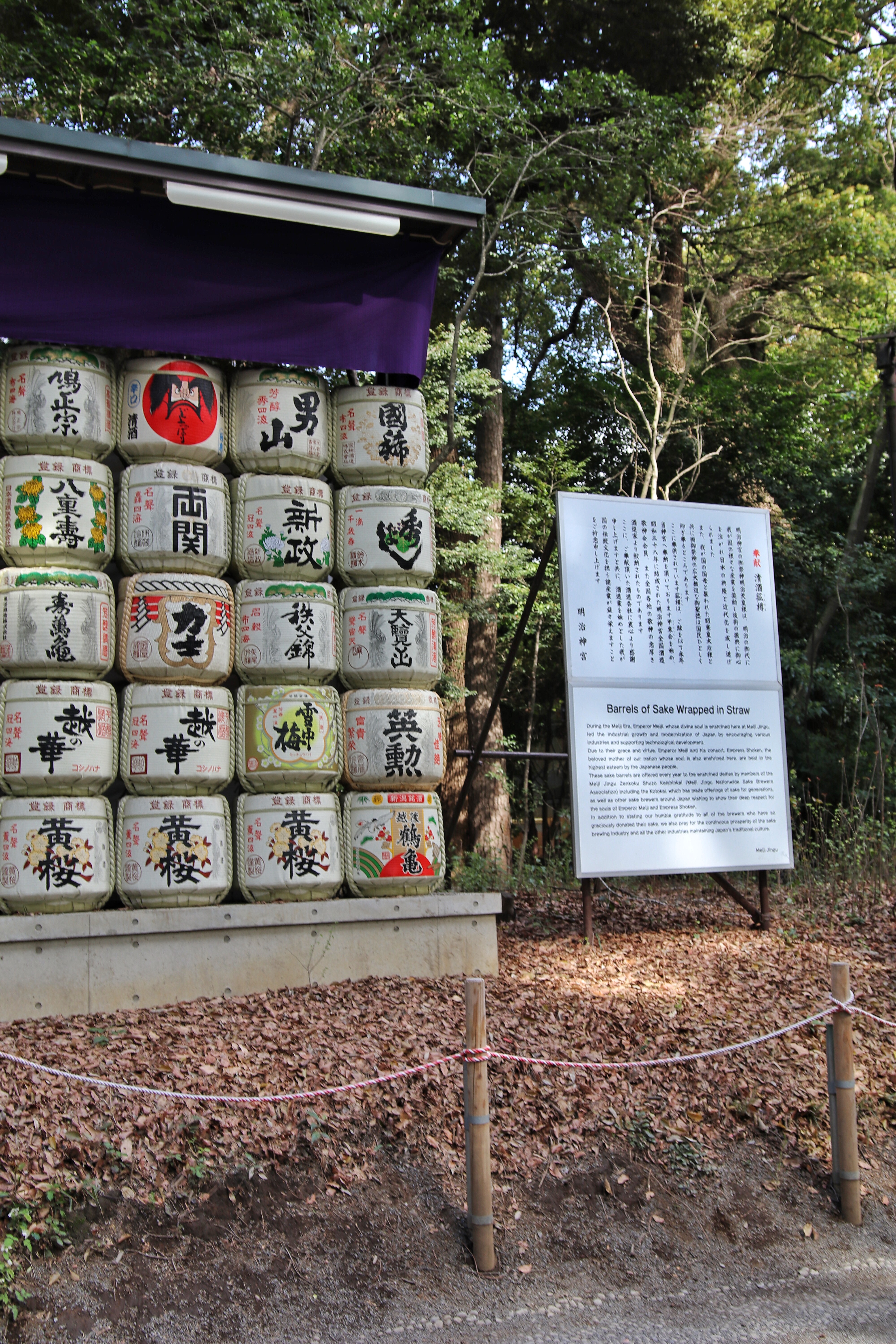 Japan was one of the most colorful, crazy, culture, candy filled places I have ever visited – one moment you're eating cookies and doing Karaoke in Tokyo and the next you're twirling around a shrine & making friends in Kyoto so a girl has got to be prepared for anything, especially in the wardrobe department!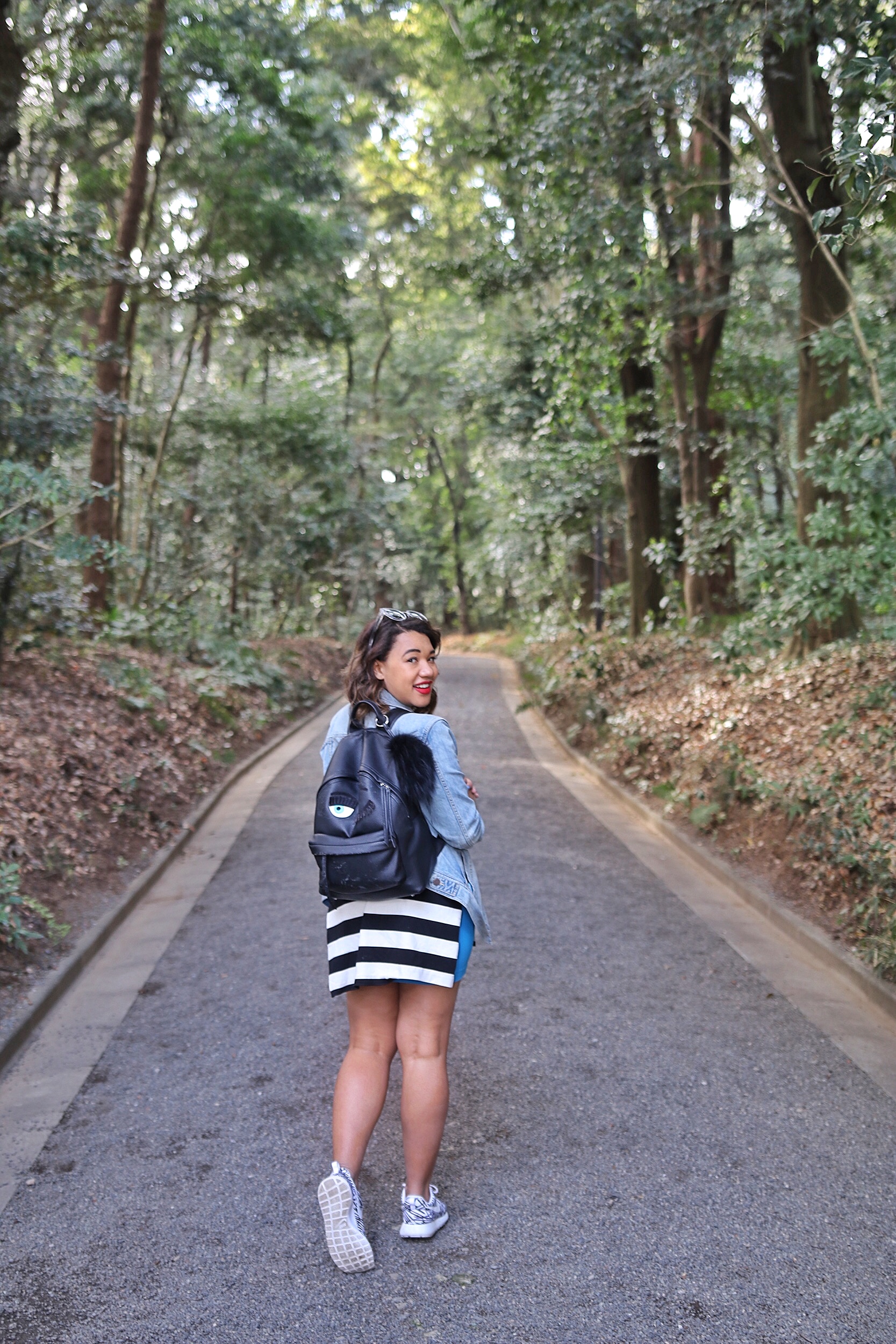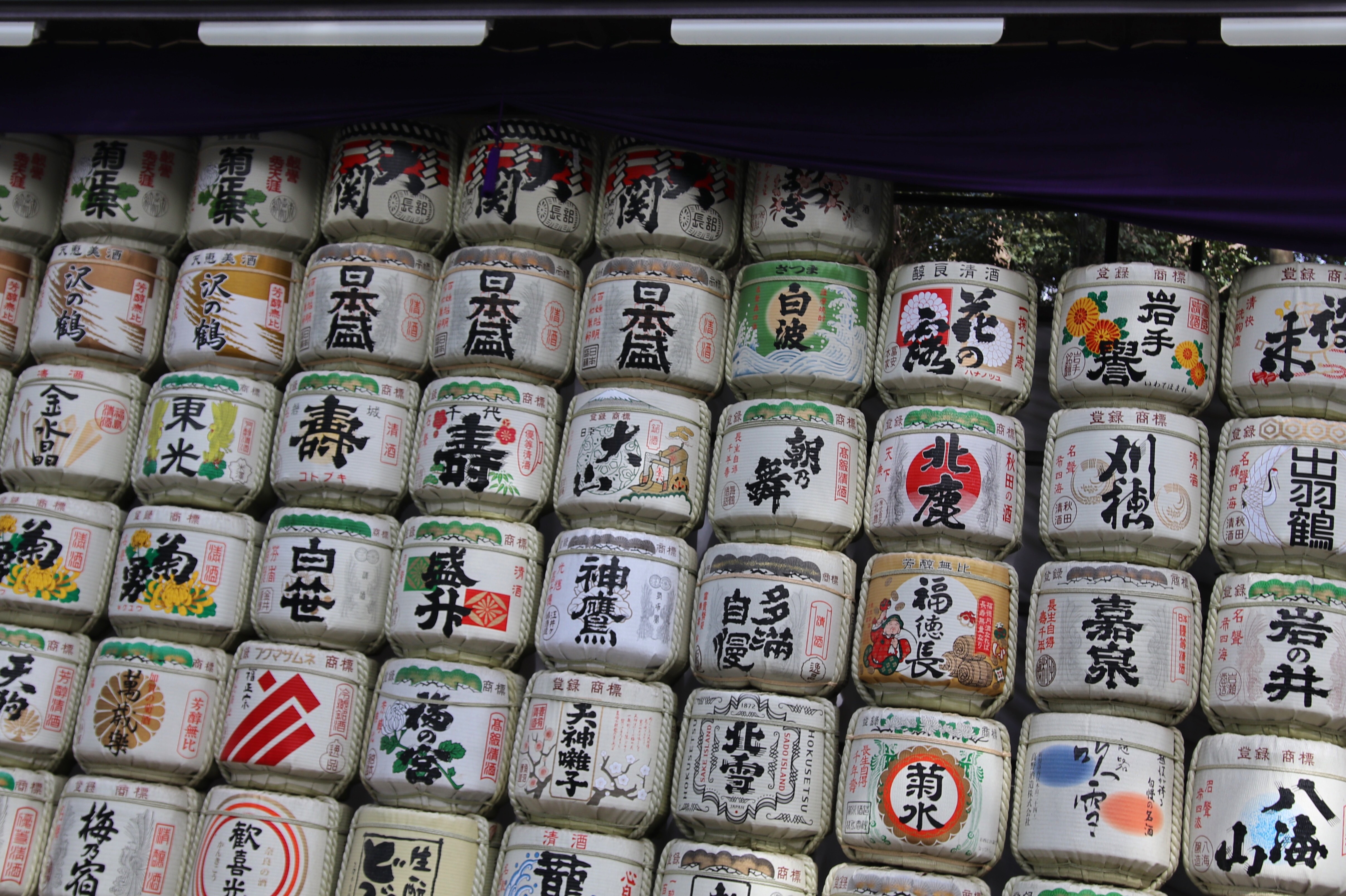 One go-to thing I always pack in my suitcase is a bright bodycon dress, because you can dress it up, dress it down and layer it with ease. Plus if you really play your cards right, you can turn it into a pencil skirt or top by layering a sweater over the top or tucking it into a midi skirt, respectively. It's a really easy way to maximize you're travel wardrobe!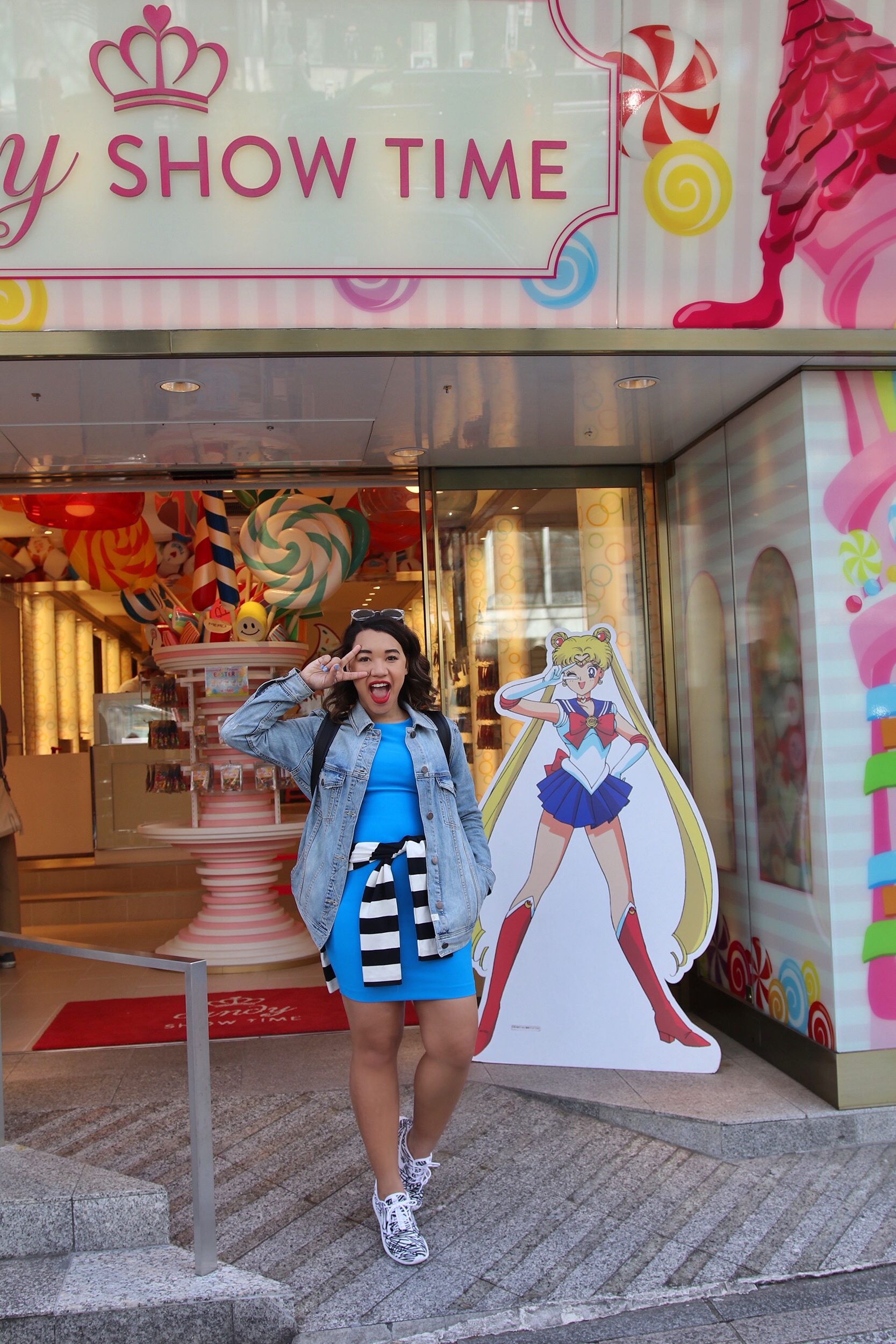 Today I'm taking you into Meiji Shrine inTokyo. It's kind of crazy because one minute you're strolling down a shop lined street full of big brands and department stores, it's really a Beverly Hills type feel (with Sailor Moon) and the next you turn the corner and run right into a never ending sea of green at the Meiji shrine.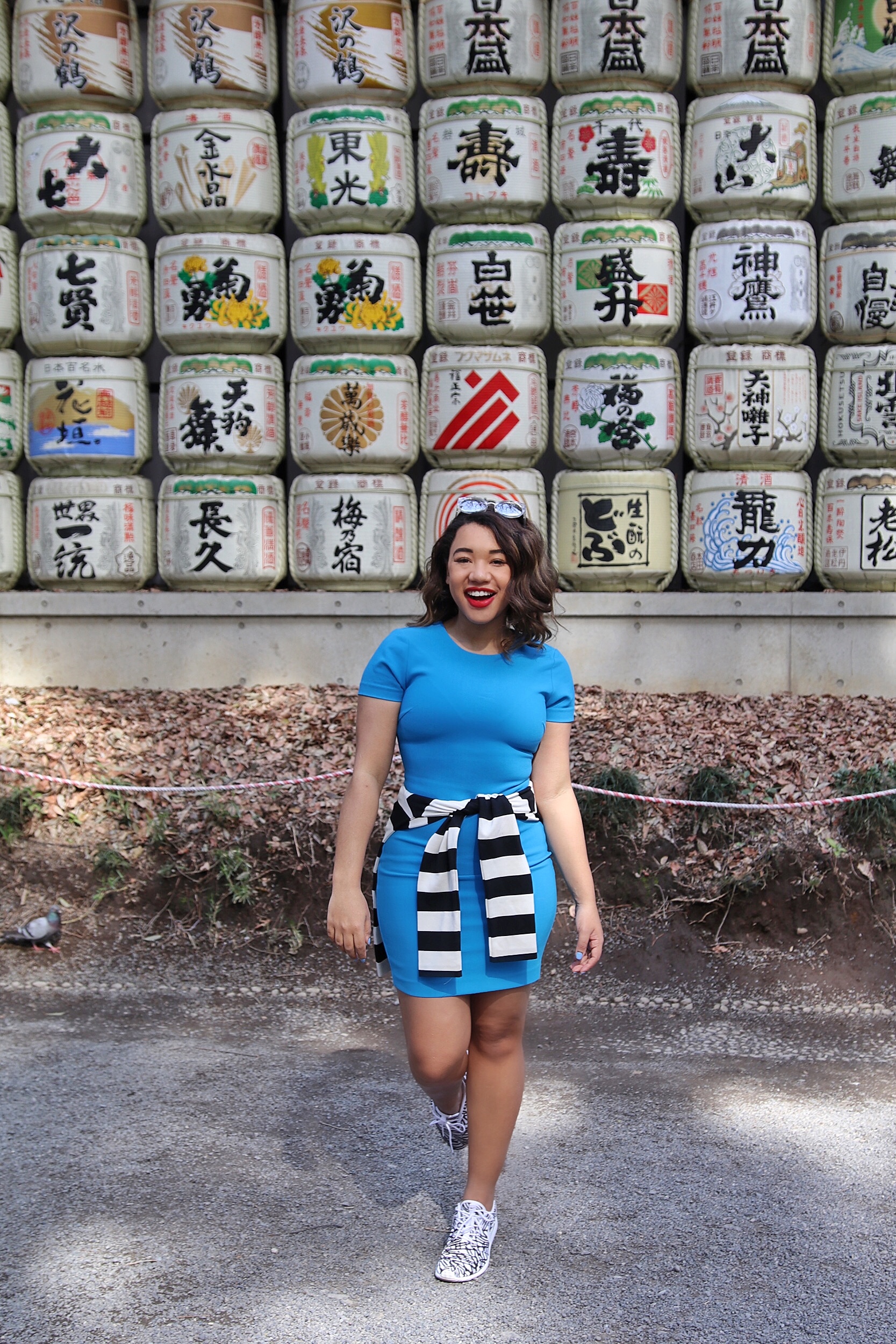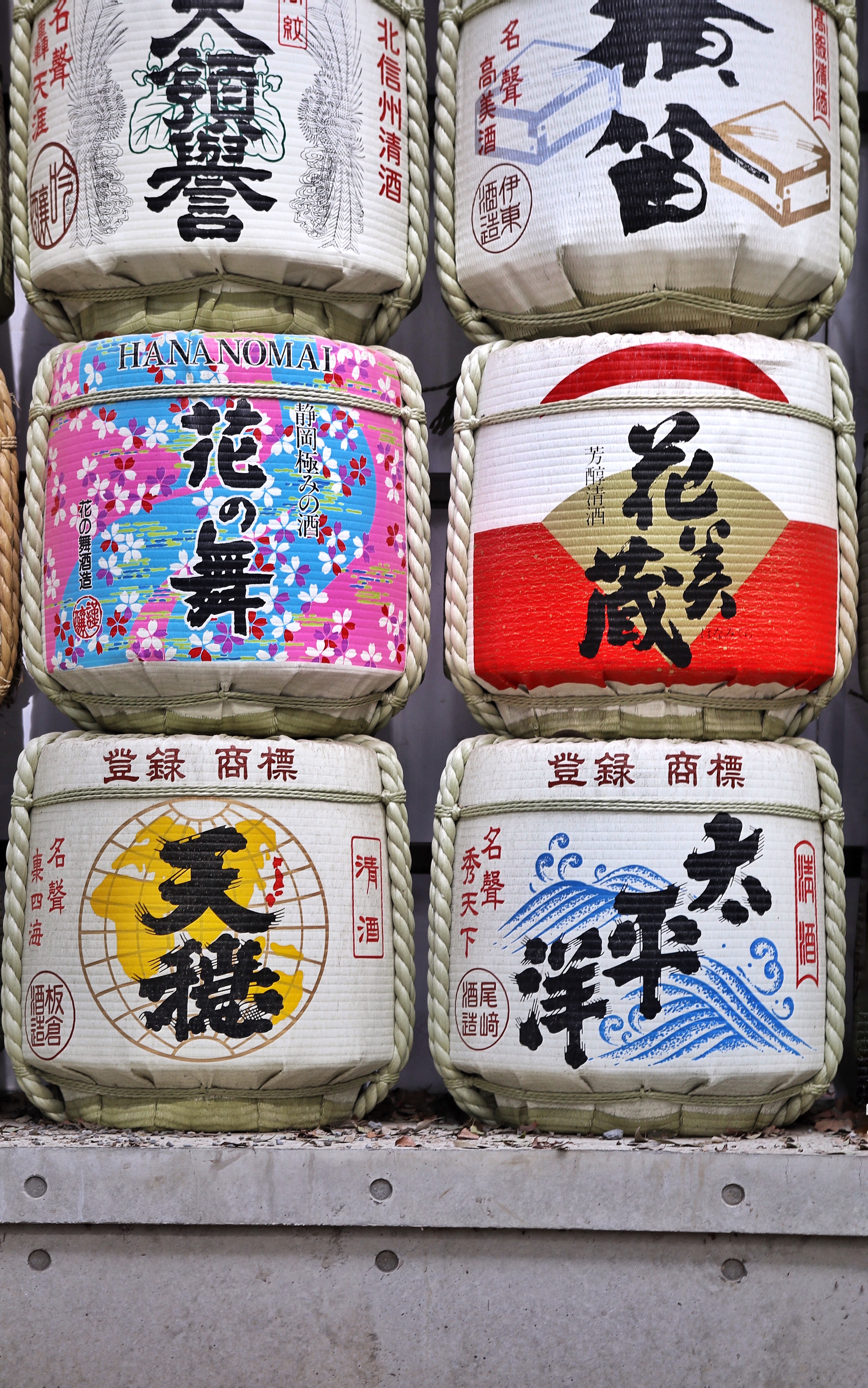 As you walk along towards the actual shrine part, you'll stop at this really cool Sake installation (these are actually barrels of Sake wrapped & painted to line the walk way) where some of my photos we're taken!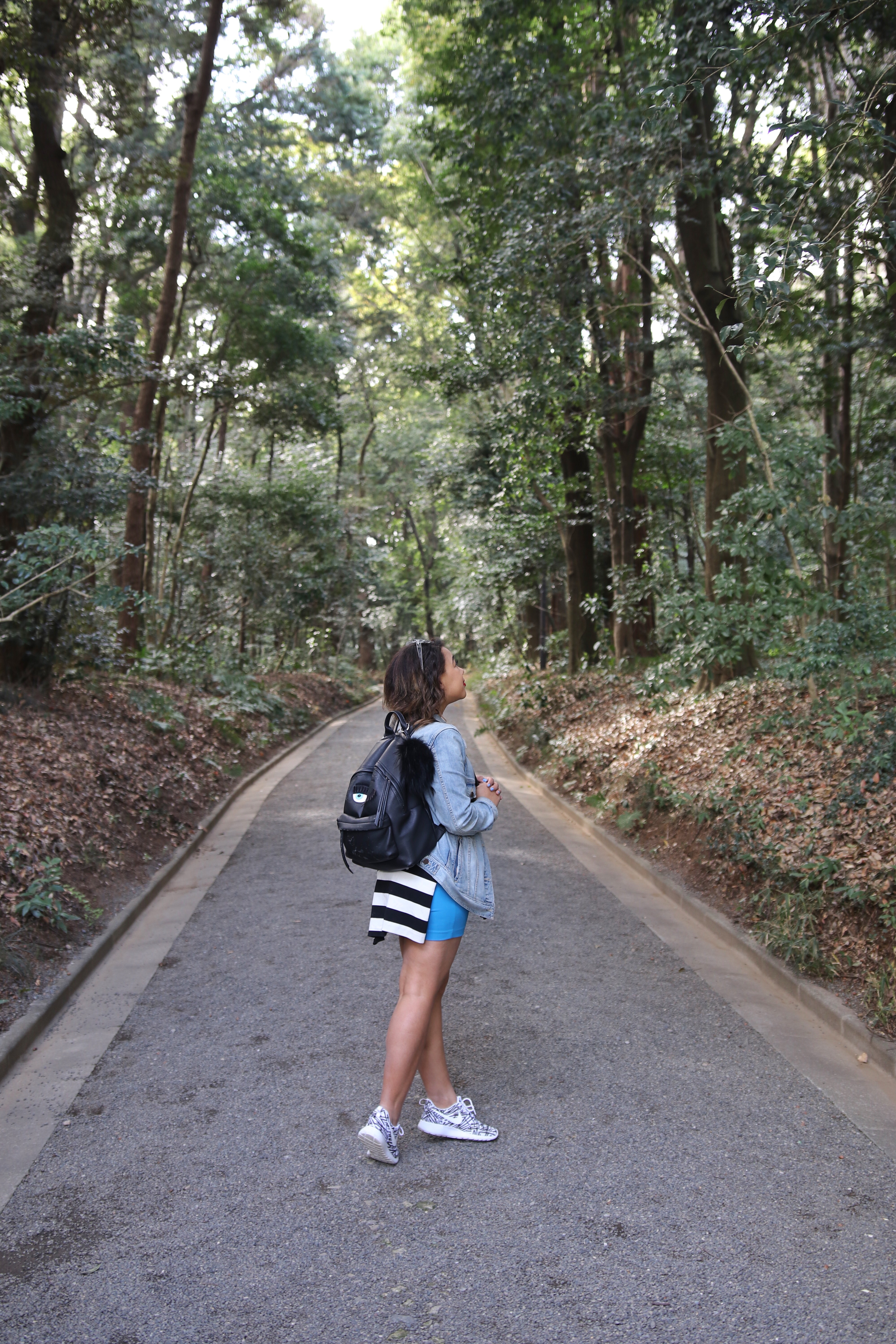 We took the subway too and from almost everywhere in Japan to cut costs and add to the experience, my brother was smart & savvy enough he figured things out really quickly. While he was scanning a map and practicing his Japanese, I made a cuddly friend!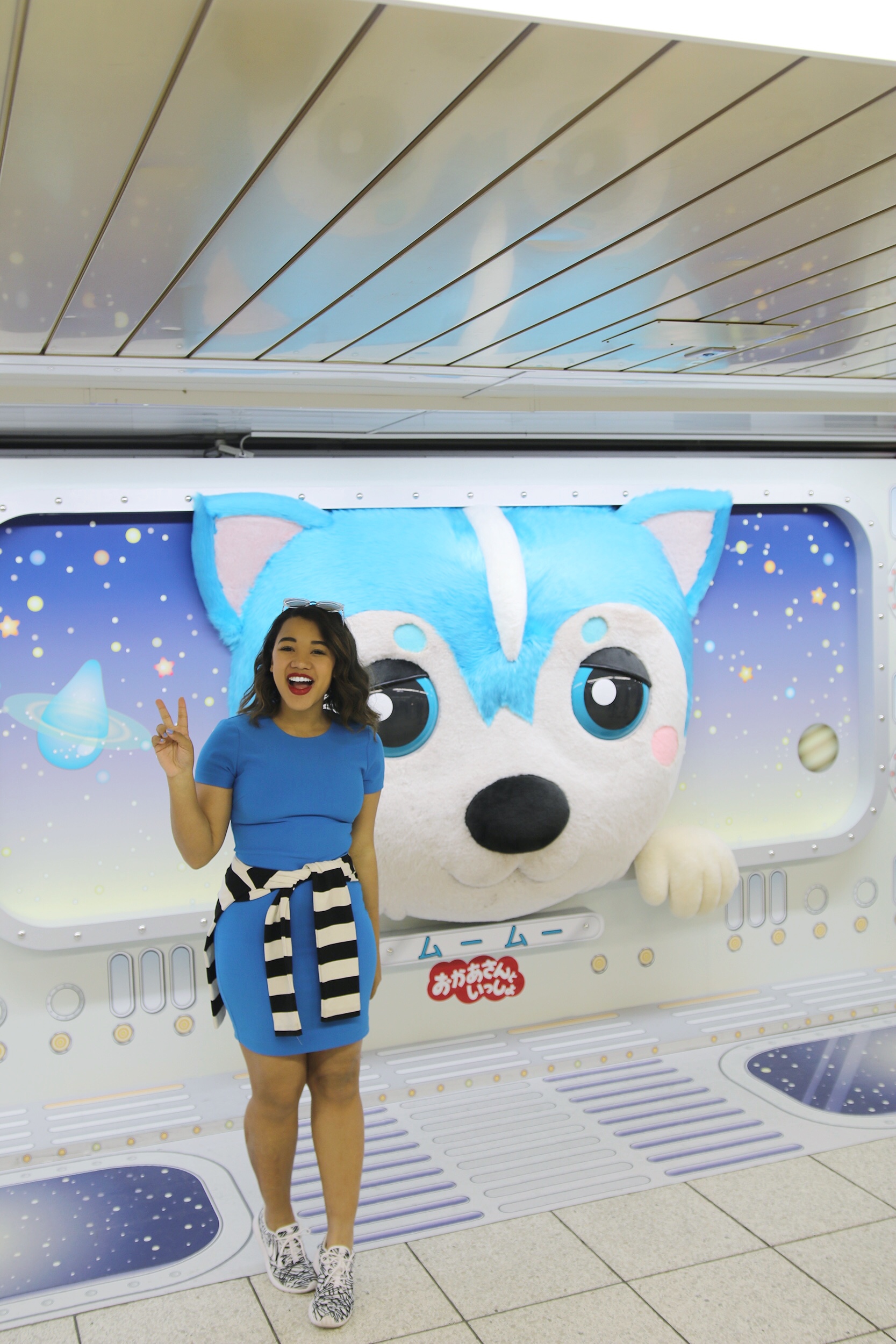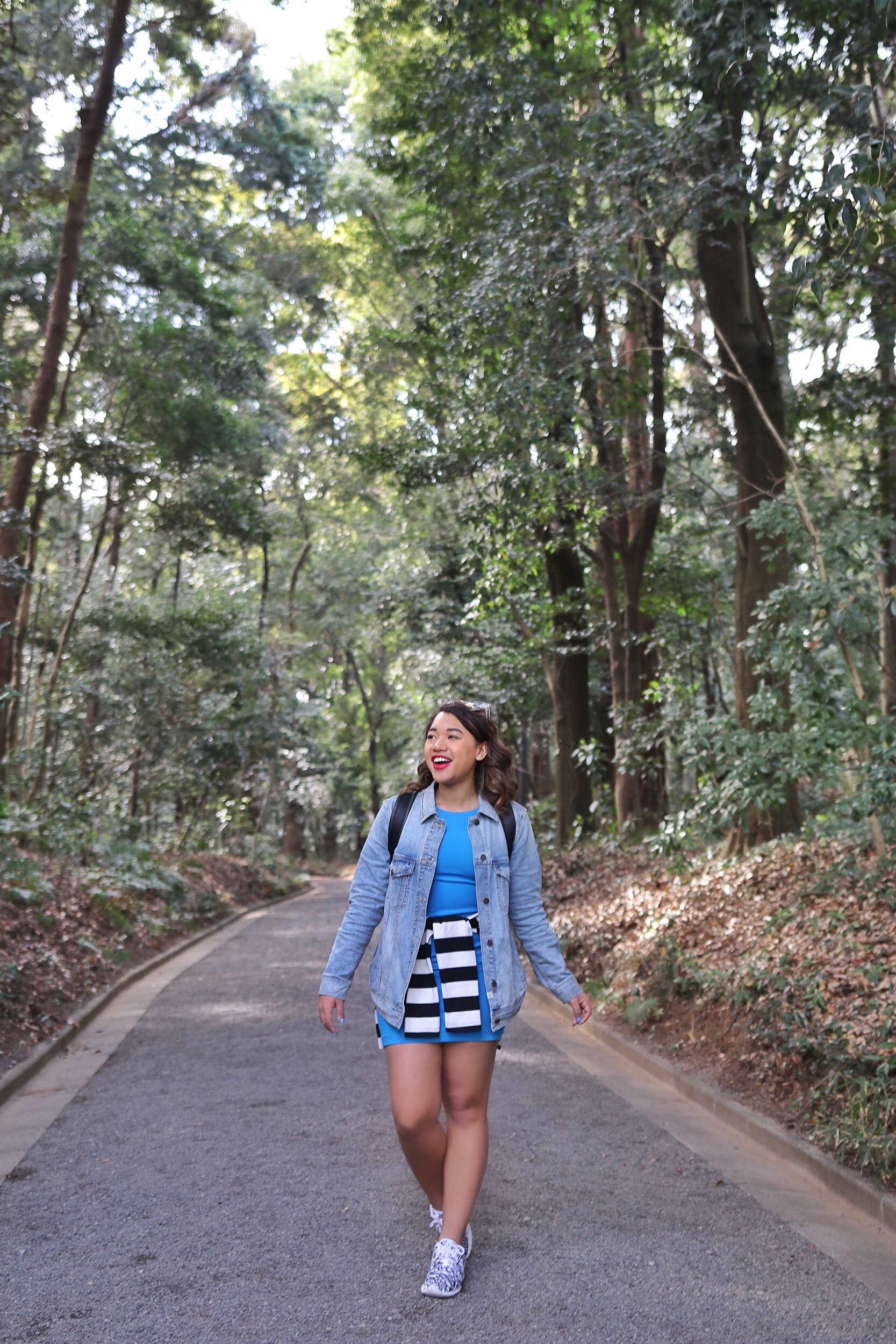 LETS SHOP

Sneakers
 (more
here
) ||
Jacket
  (more
here
)||
Backpack
(also
here
)
Shop a few of my favorite
body con dresses
 below:
or go –
Here
||
Here
||
Here
Photos taken at the Meiji Shrine
See all of my colorful Japanese adventures here
SHARE OR SAVE FOR LATER