Jun
19
2015
Jun 19 2015
Serious Slit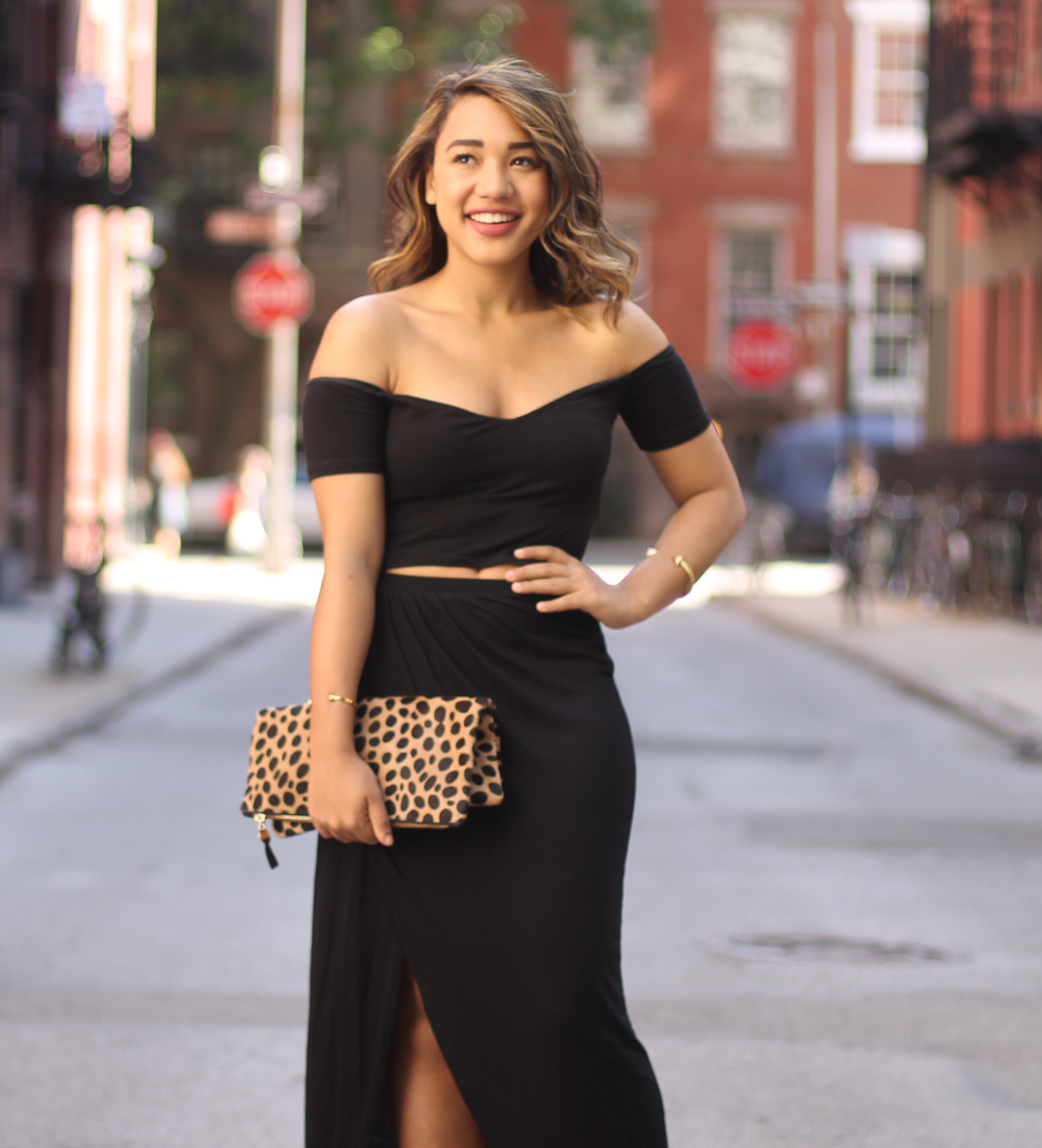 Sometimes you just gotta bring the drama, because like, why not?!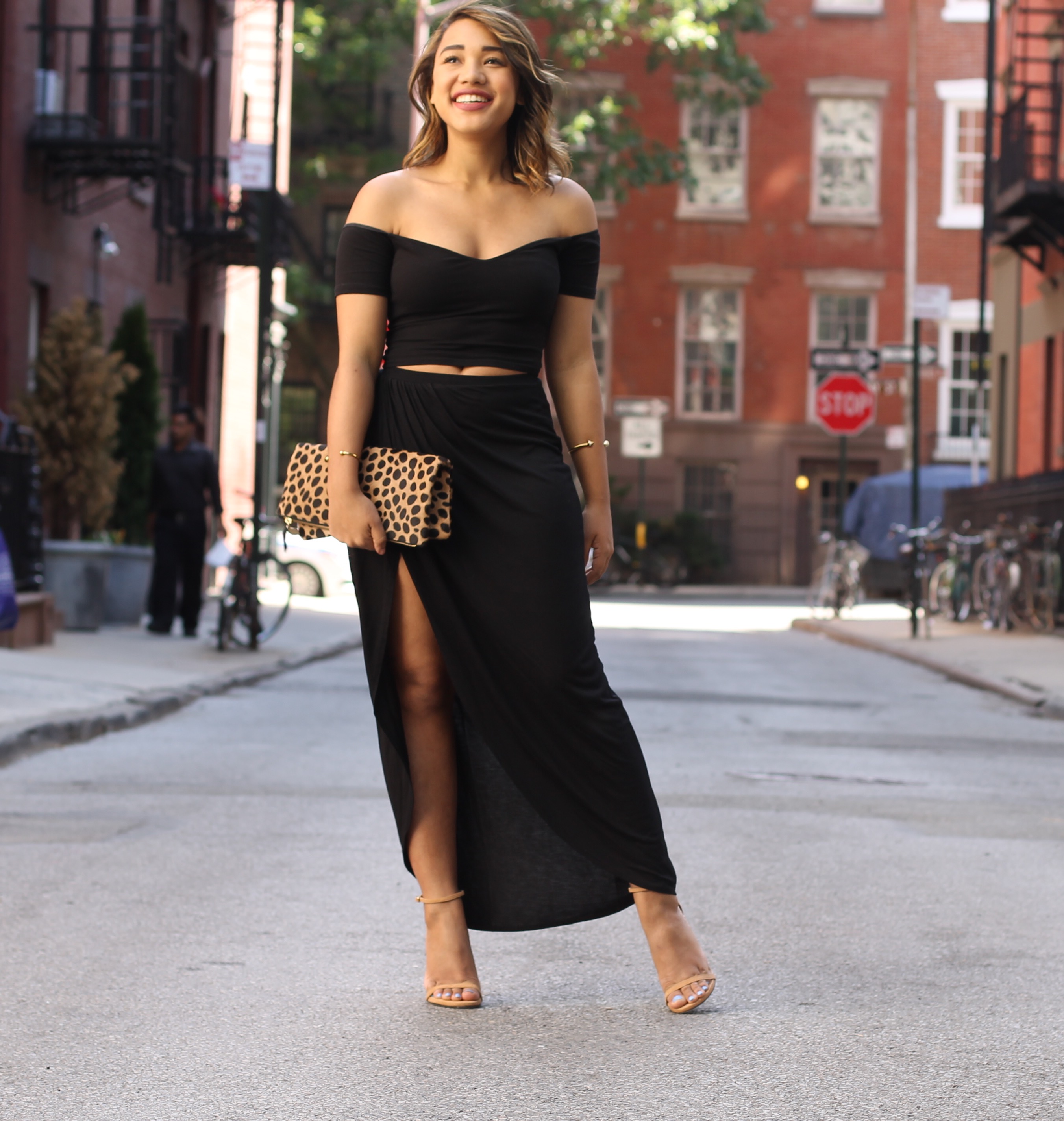 And by Drama, I mean outfit drama, of course! Cause a scene, turn heads, step out of your comfort zone – you know, that kind of semi-scary but equally awesome thing called risk taking – try it, its fun I swear!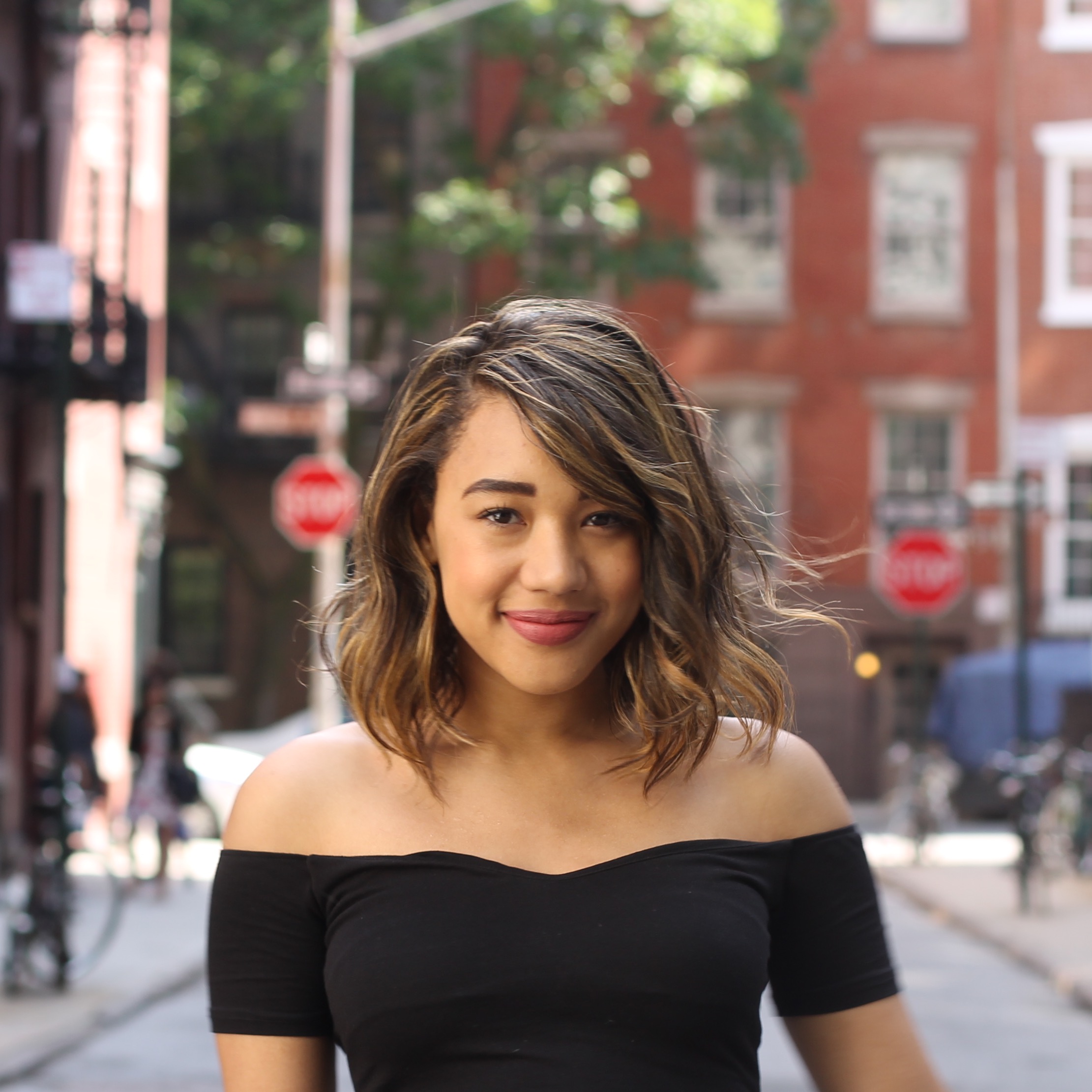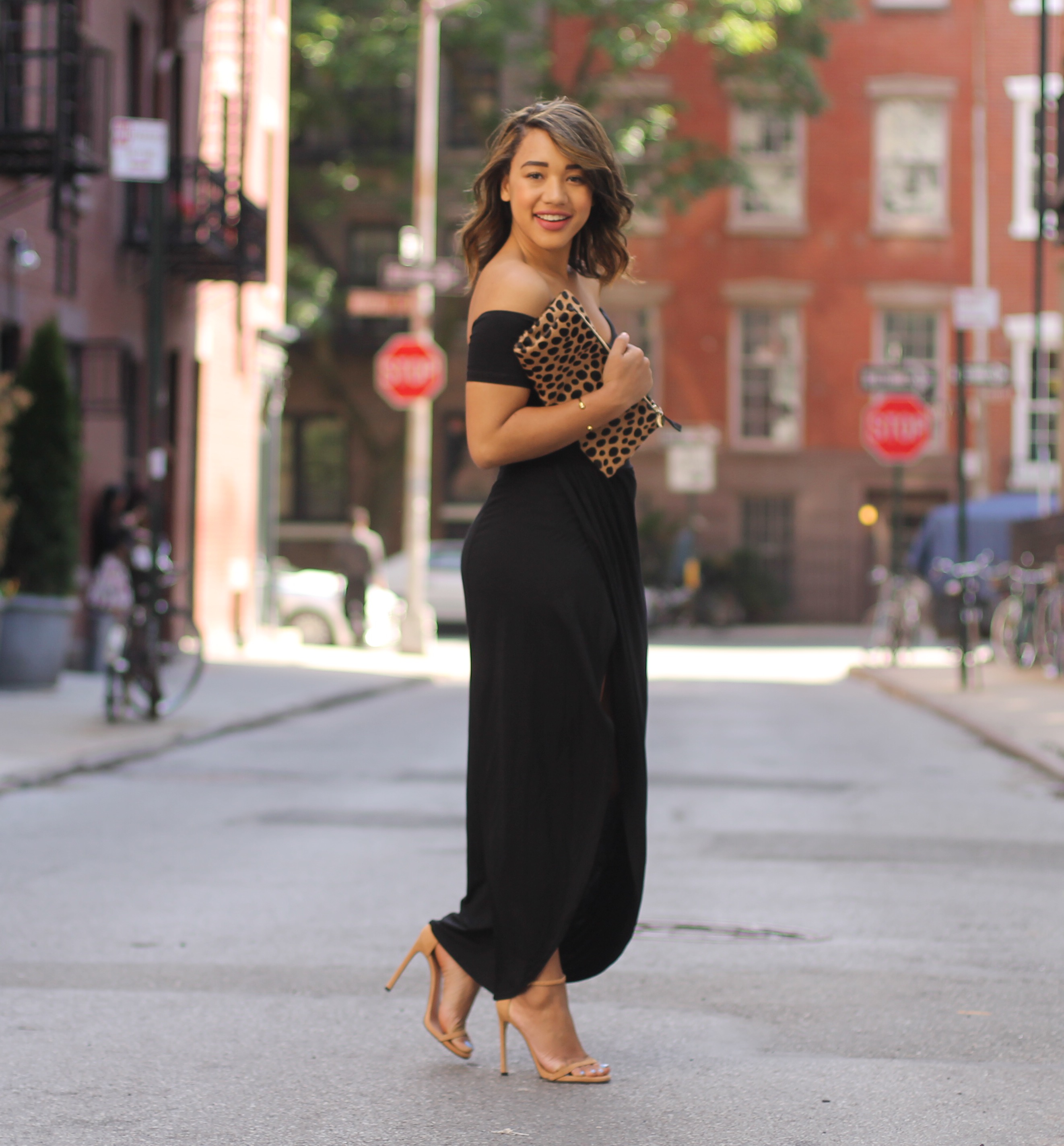 I consider myself a big risk-taker when it comes to fashion, I love to try trends – even the kind of crazy ones and make them my own. In fact, when it comes to getting dressed every day, the crazier and scarier the trend is, the more I want to "courtney-fy" it and make it work! Actually, because I am soooo into dressing outside the lines, with my pattern mixing, crazy color combos, full and flirty skirts, bright lips and often outrageous outfits – scaling things back, rocking neutrals and wearing more "normal" outfits is actually the challenge for me than mixing my matches or experimenting with color.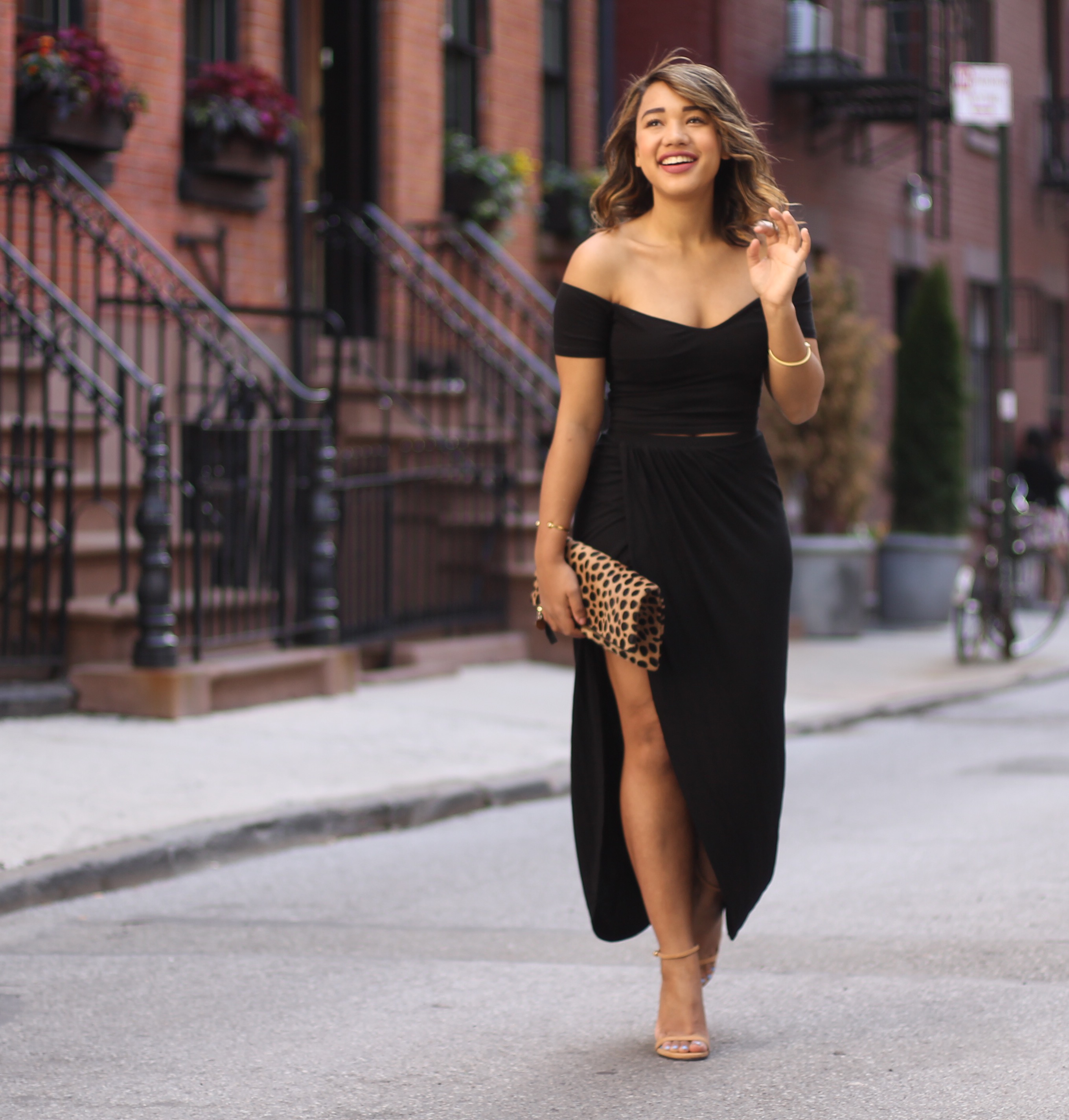 I've become so used to pushing the boundaries of fashion that wearing something timeless, classic, chic and more "within the box" but still with a Courtney Twist has turned into more of a statement for me than a striped & floral combo or yellow & blue pairing. This of it this way, imagine someone who doesn't really wear makeup, maybe foundation a little mascara but for the most part, pretty natural. And then they come to work, school or whatever they're everyday activity is wearing red lipstick and you're totally blown away, in a good way – it's really noticeable and makes a serious impact because its different! Now imagine me wearing red lipstick, lol no impact because I wear crazy colored lipstick on the reg. BUT do you know what does get a reaction, when I scale things back and rock a nude lip – then people notice.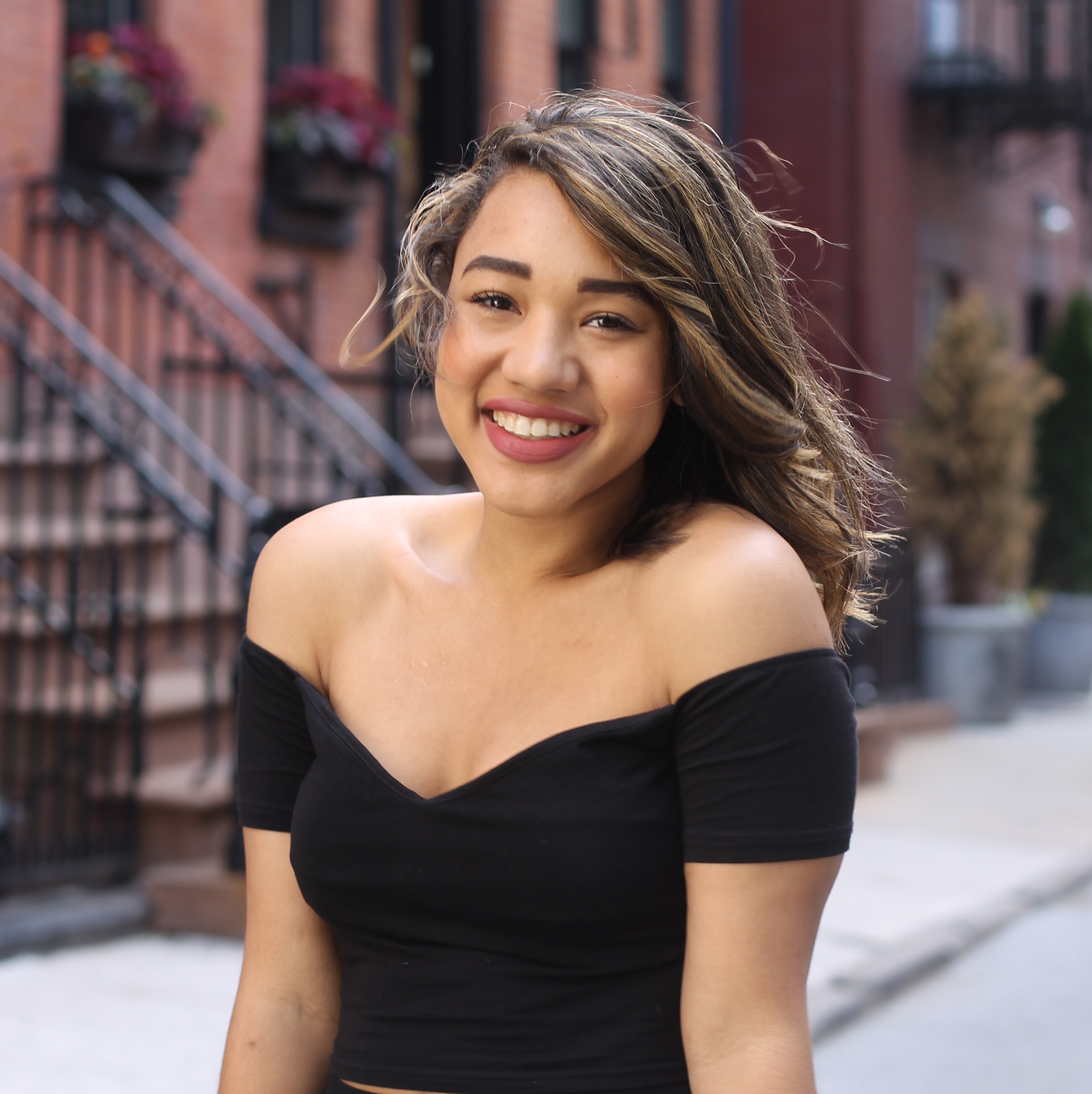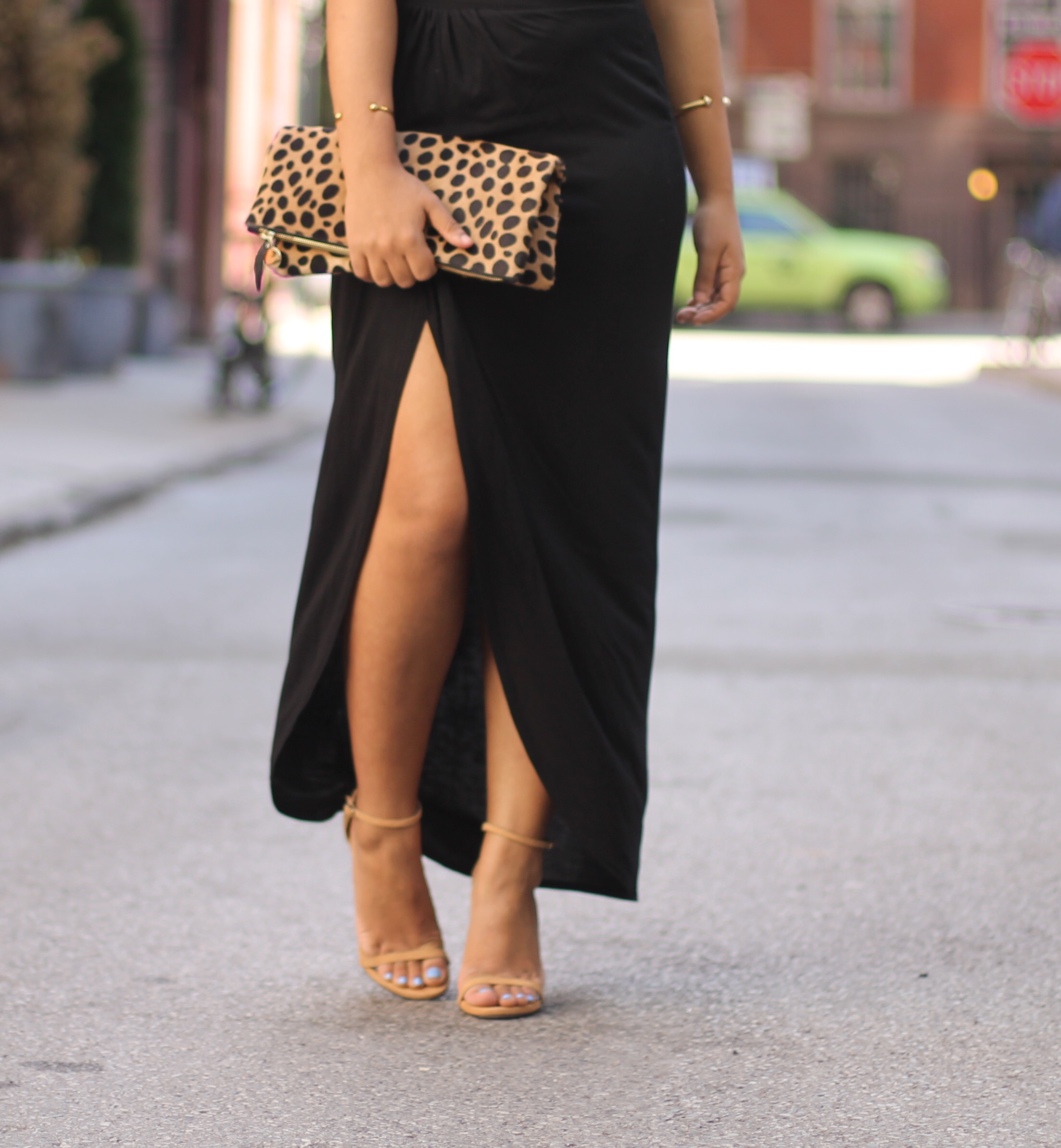 So today's outfit is like a nude lip, or a little black dress – it's simple, elegant, easy and kind of different for me. It has that same impact of replacing the red lipstick with a nude one, but is still very Courtney with the sweetheart crop top, pop of pattern & crazy curly waves! Although I switched things up enough to make you notice, I still stayed true to my style while keeping you on your toes. Its sometimes nice to try on a different side of your style while still making sure it is very you because you're awesome and I wouldn't want you to be anyone else 😉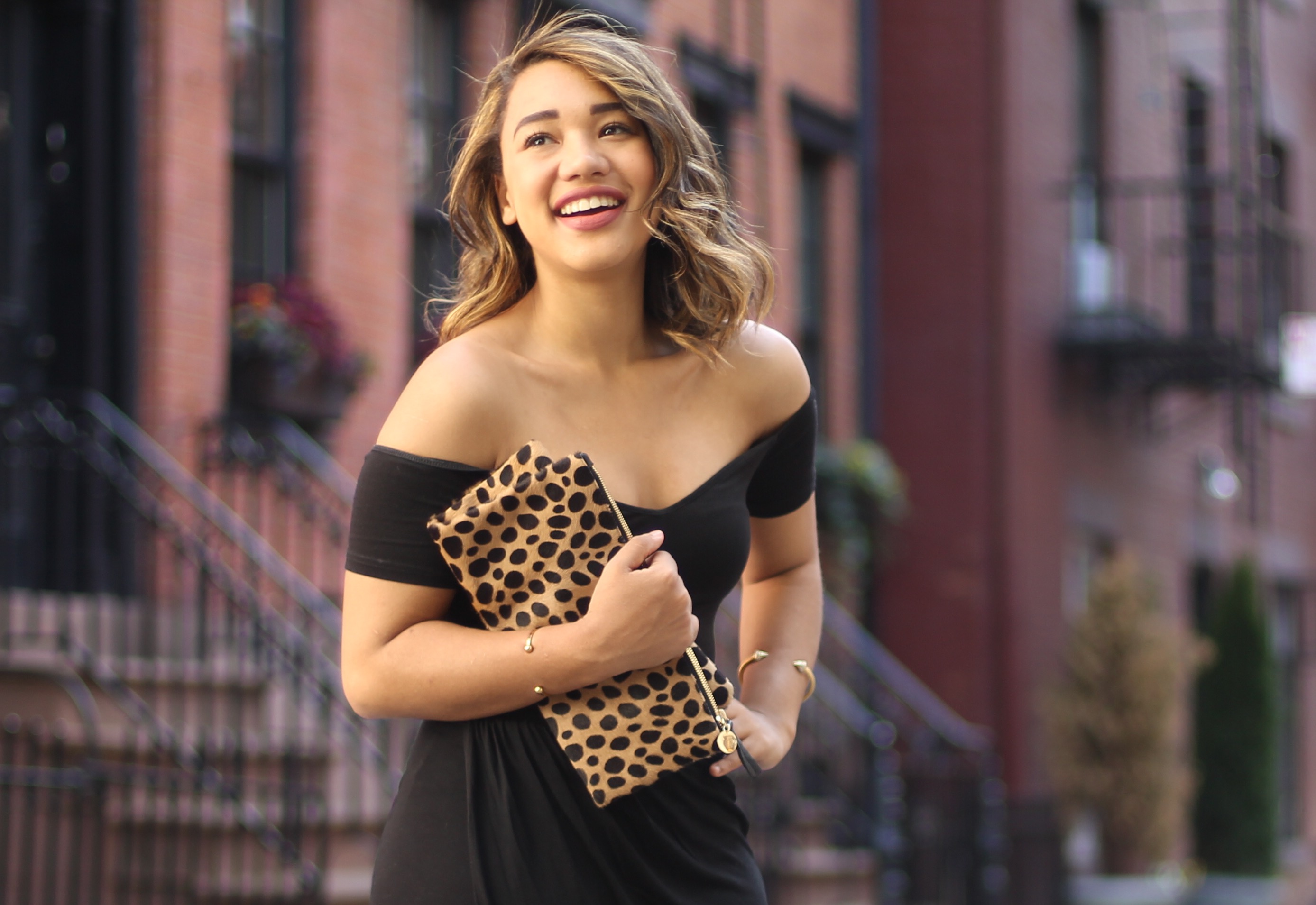 I love the drama that this high slit skirt brings, I'm not quite graceful enough to rock it (especially in the wind) so I made sure to wear little black dancer shorts underneath so I don't give anyone a free show! I love that this look appears to be a dress but is actually two separate pieces while showing a little skin. As a result you could wear it somewhere dressy and tuck it in, or keep it more casual by exposing the mid drift and pairing it with flats – so fun right? Aside from the nude-ish lip, and a leopard clutch the finishing touch for this faux LBD for me was these Stuart Weitzman splurges that I just can't stop wearing, or gushing about!! I was a little skeptical to purchase them but they are so dang cute and crazy comfy that they instantly elevate any look, making every outfit look more expensive and sophisticated and they're a total classic that will never go out of style – definitely worth the splurge!!!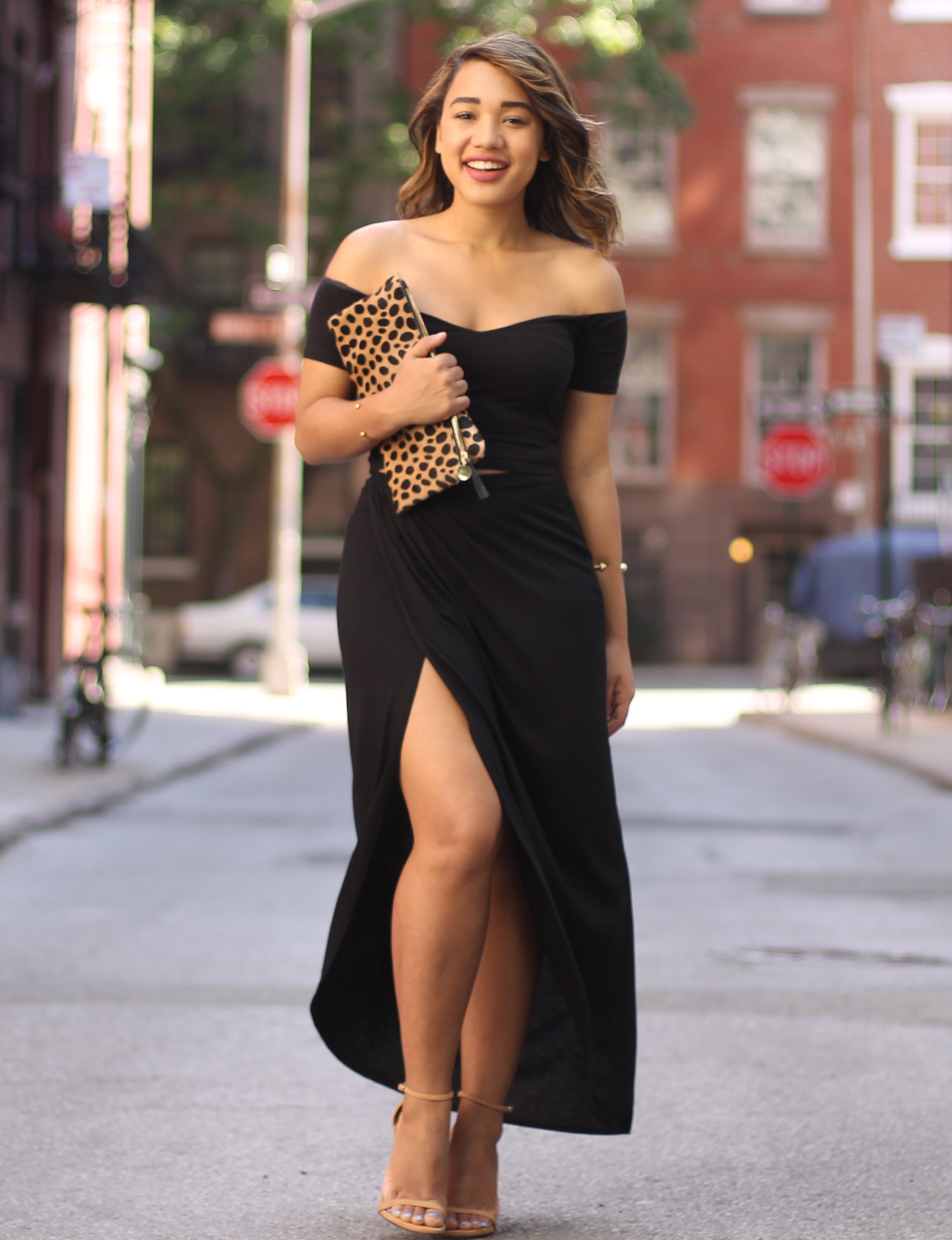 NUDIST SANDALS: Love love love these shoes, seriously wardrobe changing get them here
BLACK SLIT WRAP MAXI SKIRT : so easy and elegant and a total steal for only $37 get it here 
LEOPARD FOLDOVER CLUTCH: A serious classic, I wear mine all the time! Get it here (also here)
SWEETHEART CROP TOP: Love this top + it's only $25 Get it here

Oh and while I was hunting for the links to these pieces, look what I found b%*tch stole my look – JK I love her
SHARE OR SAVE FOR LATER