Nov
7
2017
Nov 7 2017
About Last Night
SHOP THE LOOKS:
Excited to kick of the holiday styling season with Nine West and their crazy fun holiday theme.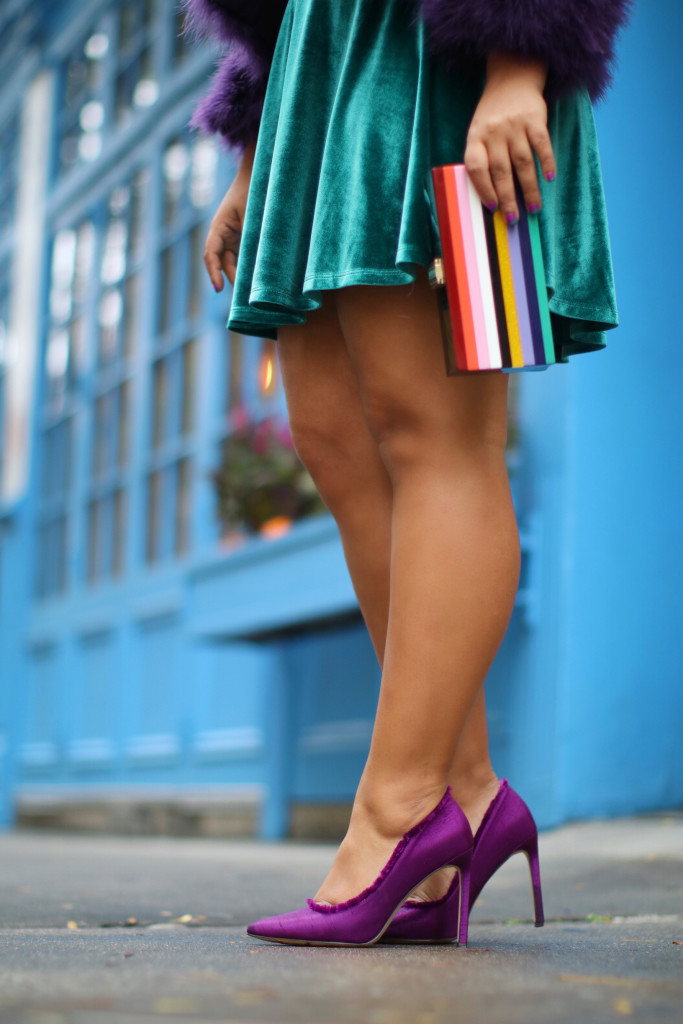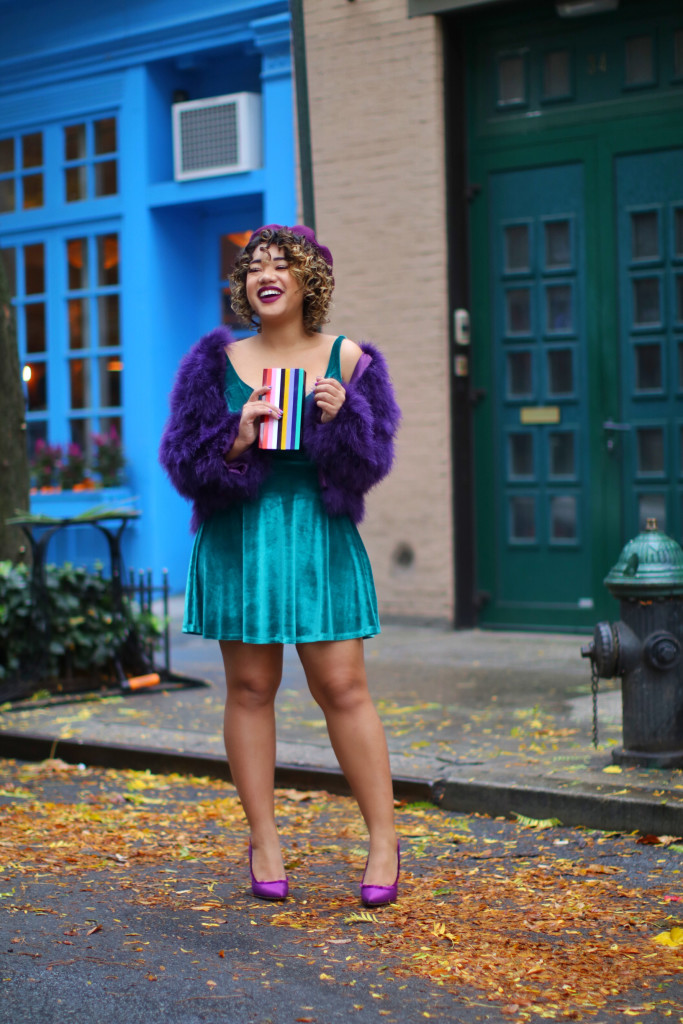 This year, their holiday campaign is centered around the idea of "about last night" where anything can happen when you're in the right outfit #obvi. To celebrate that, I took their must have thayer pump (which comes in about 7 different styles / colors) and gave each sku a "personality" for different ways you might wear it, so here we go!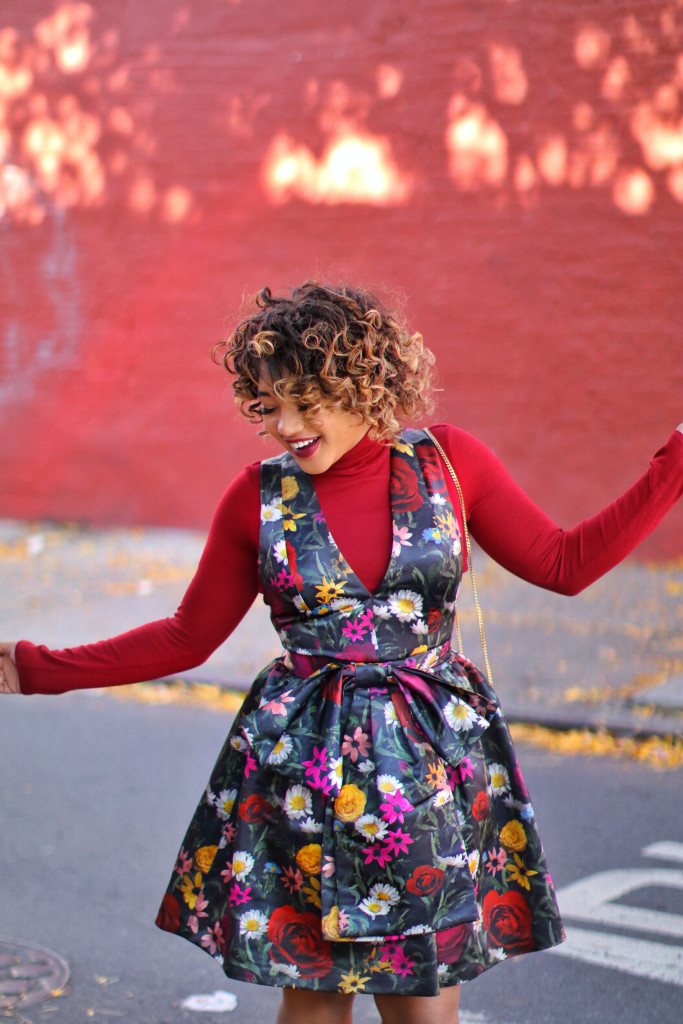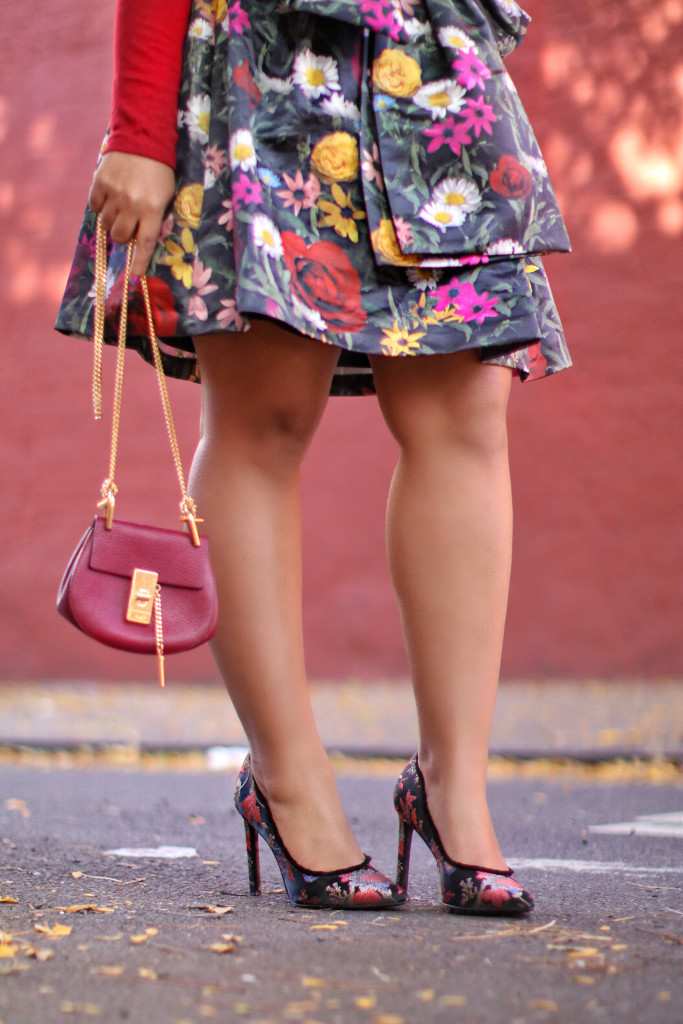 Prints on Parade


Heading someone conservative this season like a church party or dinner with the inlaws? Take your favorite party dress and layering over a turtle neck for an unexpected turn. To keep things fun a vibrant try playing with your prints by pairing this fun patterned pump with a dark and moody floral dress, saturated stripes or out of the box polka dots!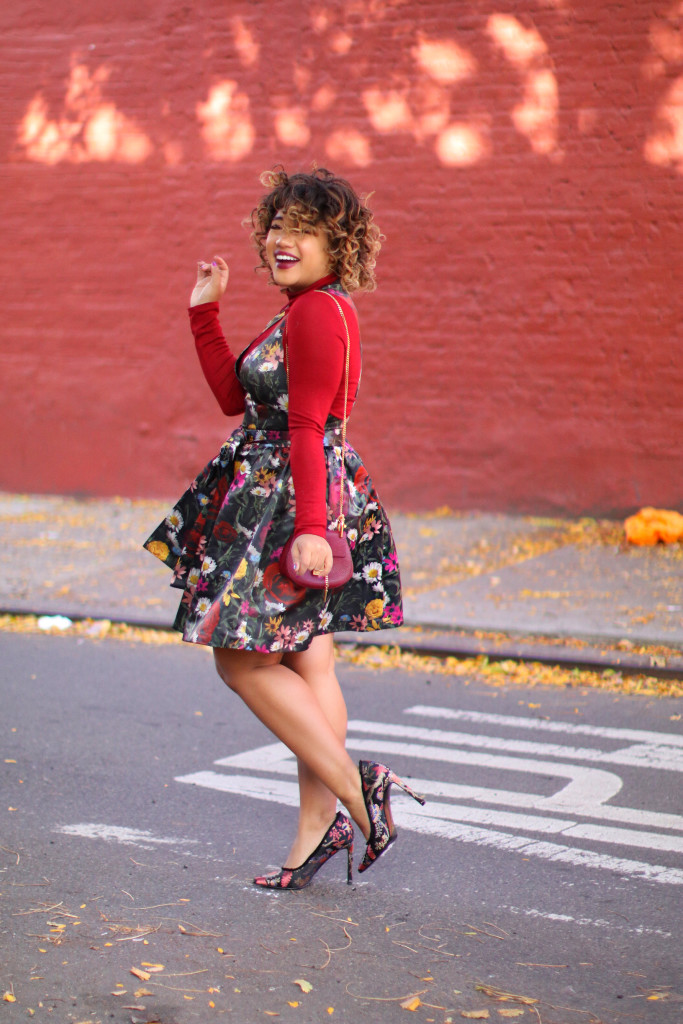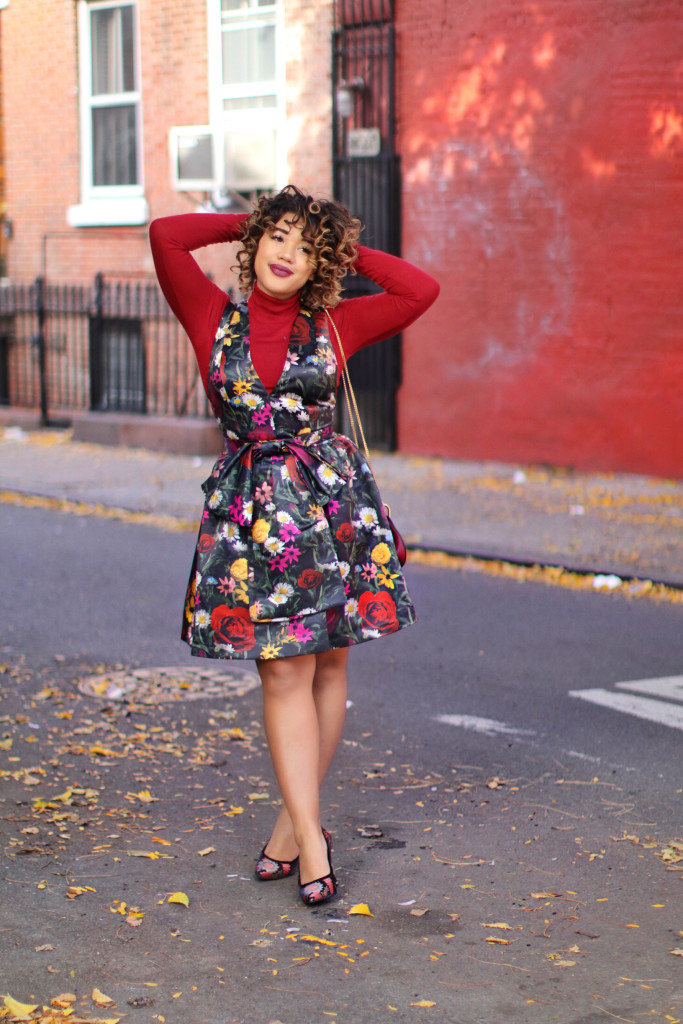 A Little Bit of Leopard


Don't underestimate a black pump, it's not as basic as you would think. A must have black pump is a staple in every wardrobe, but this one is a little different the satin finish and fringe details give it an unexpected edge, I played off this and paired it with a leopard suit you could wear out with the girls, to a work party or pretty much anywhere you're trying to make a statement.
Cranberry Sauce

A go to holiday hue is always that perfect cranberry red, so why not make the most of it with a monochromatic look. Since monochrome is totally trending right now, pair burgundy pants with a matching colored top and accessories. For bonus points, pair a matching belt and lip! This look is casual enough for a friends-giving dinner, ice skating & hot chocolate date or your annual secret santa exchange with the girls!
Golden Girl

If you tune into my weekly IG live s (monday nights whatsup!!) you know my go to combo this season is a sweater & midi skirt, you can dress it up with a metallic moment or down with a casual sweater & sneakers. For this look, I took a glam approach by pairing an oversized golden sweater with a matching gold pleated skirt and the thayer pump. I love a monochromic moment like the cranberry sauce look above, but here's a little bit of a dressier way to rock it.
Purple Please

Takes these pretty purple pumps for a while and pair them with an equally fun feather purple coat. I layered it over a velvet teal dress for an extra layer of dimension – doubling up on fun textures like feathers & velvet makes this look perfect for a night out with the girls or a holiday cocktail party that you really want to make a statement at.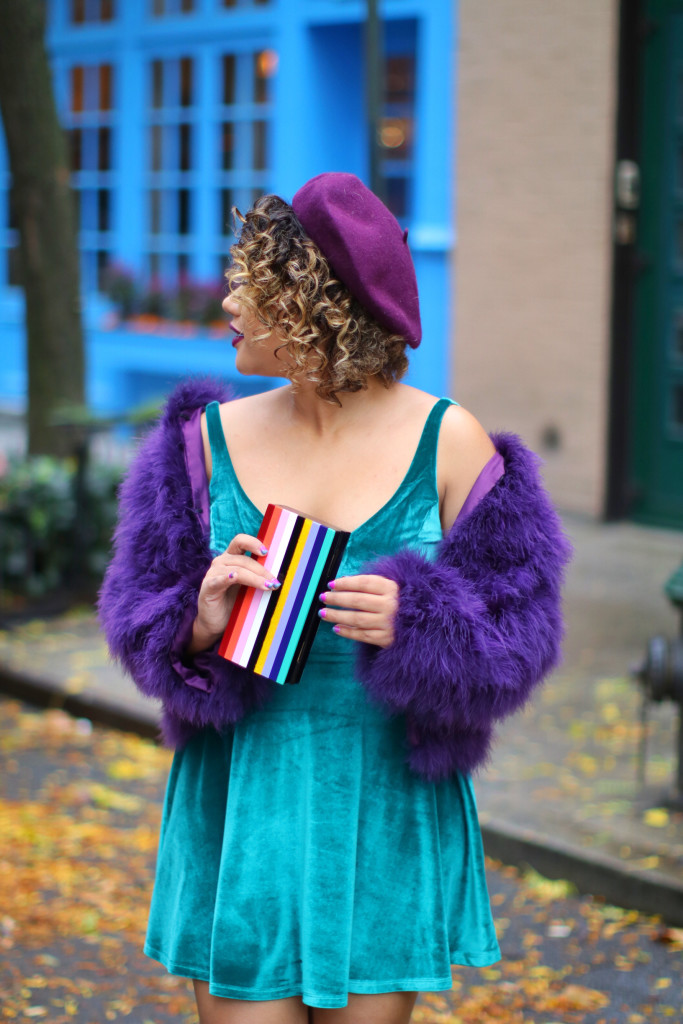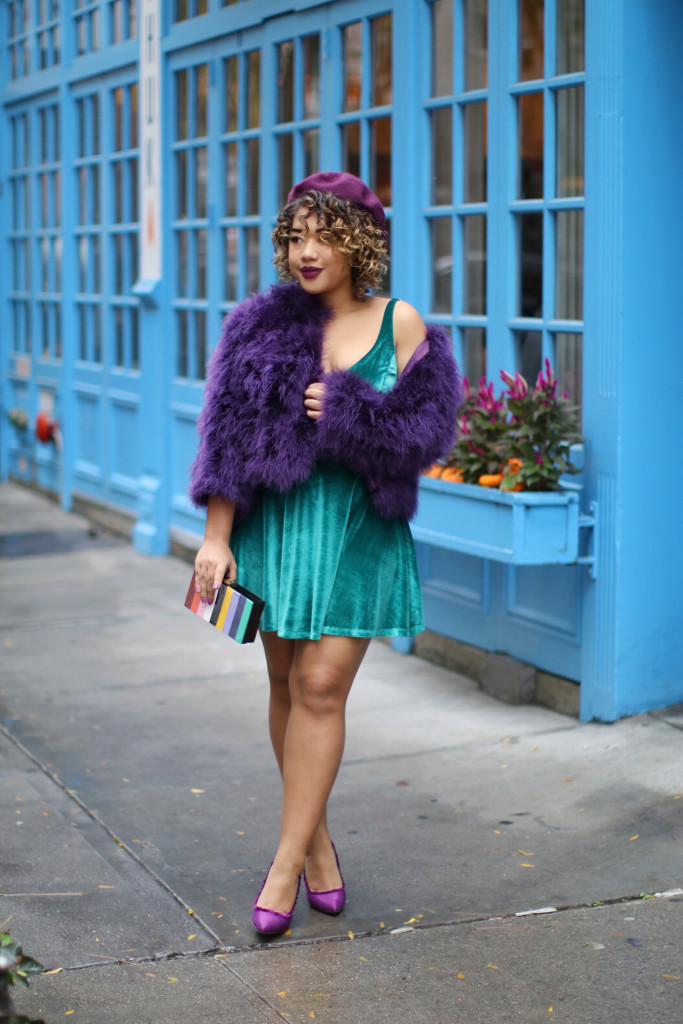 Thanks for reading! You can shop my go-to pump at NineWest.com
Thanks to Nine West for sponsoring this post
SHARE OR SAVE FOR LATER