Dec
19
2015
Dec 19 2015
All Dressed Up – The Perfect Party Look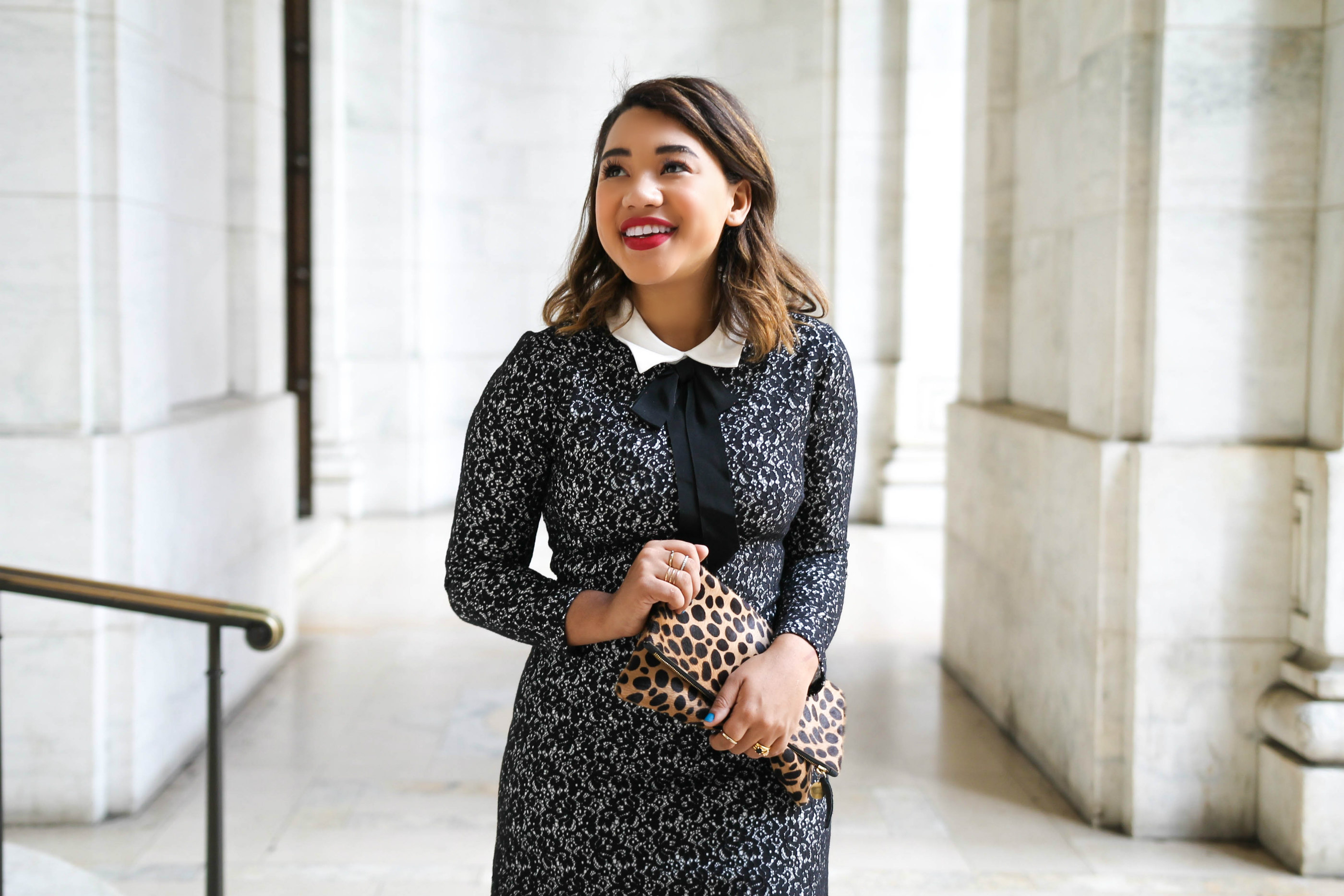 Christmas is literally around the corner (eek) and the next two weeks are all about celebrating in style.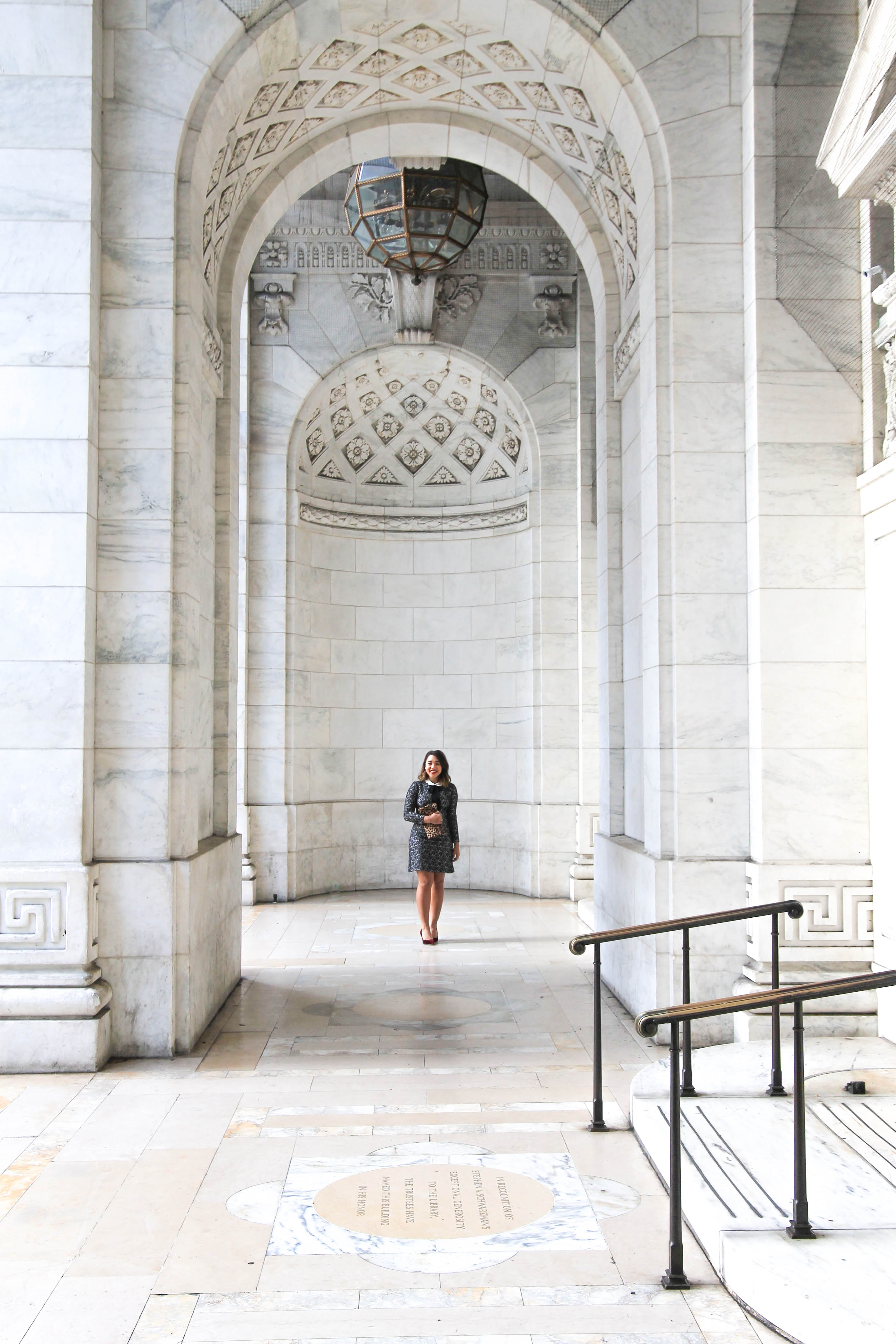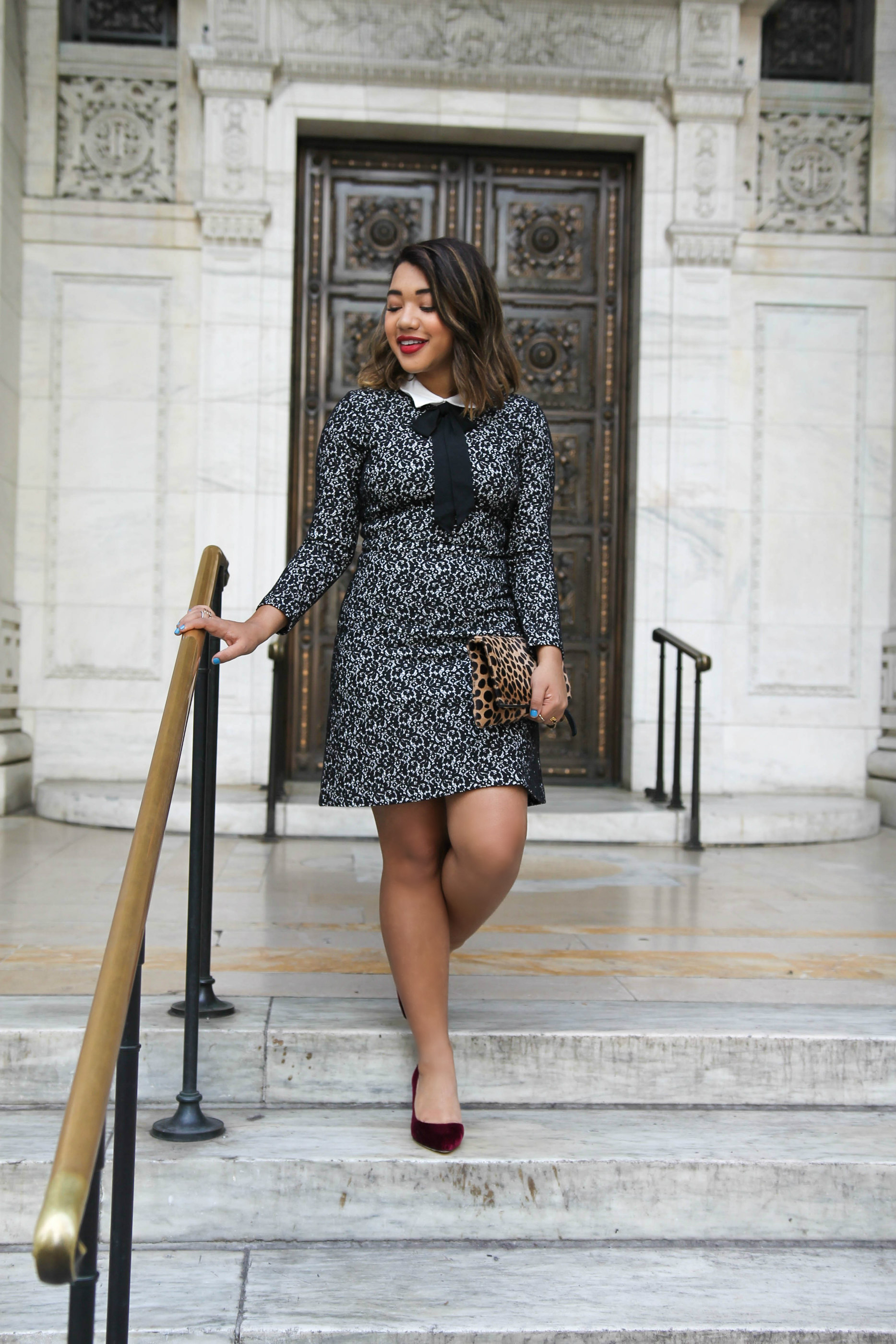 The glittery dress has been done before, it's cute but come on – you want to sparkle this season in a whole new way by pushing the boundaries of holiday dressing right? Right!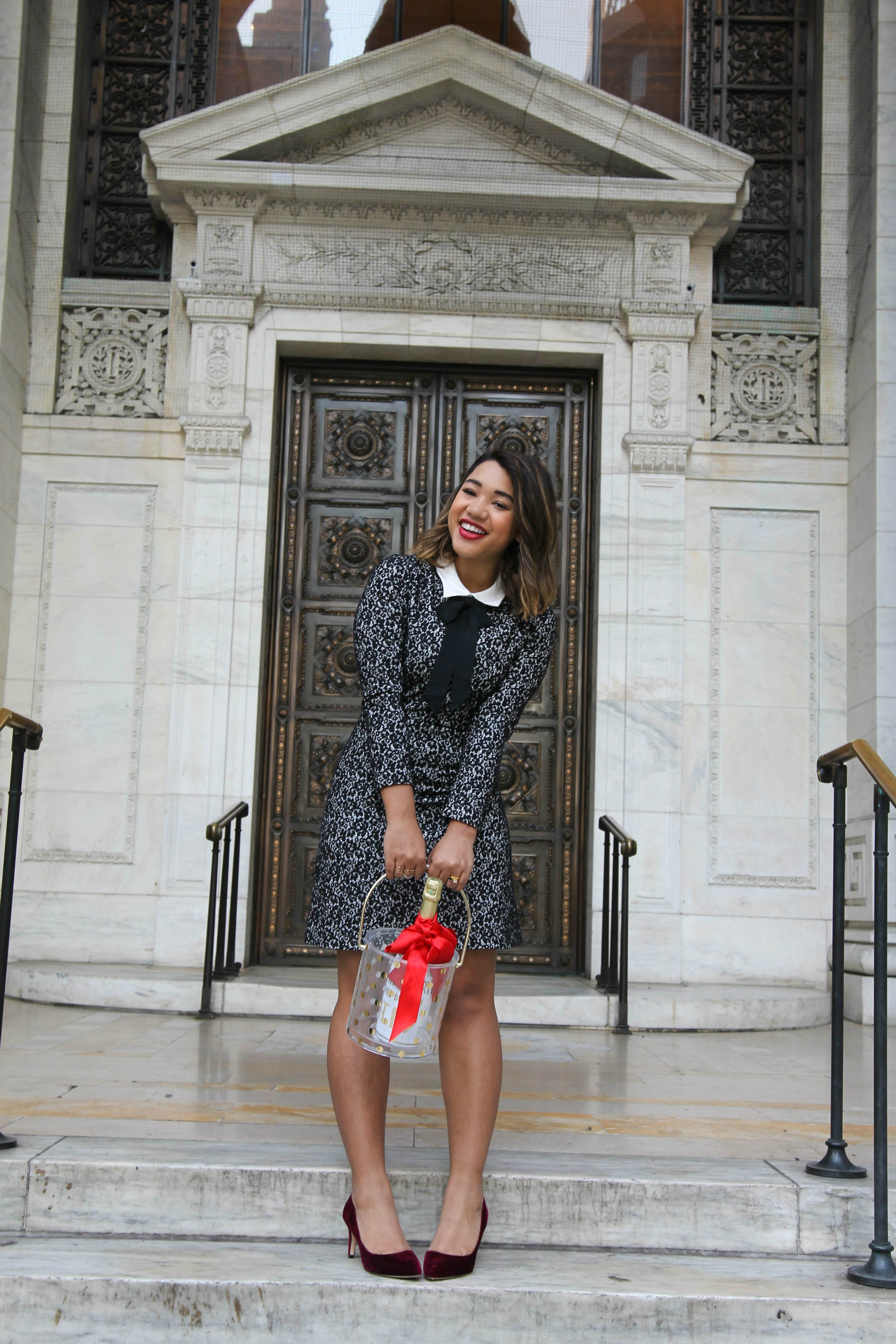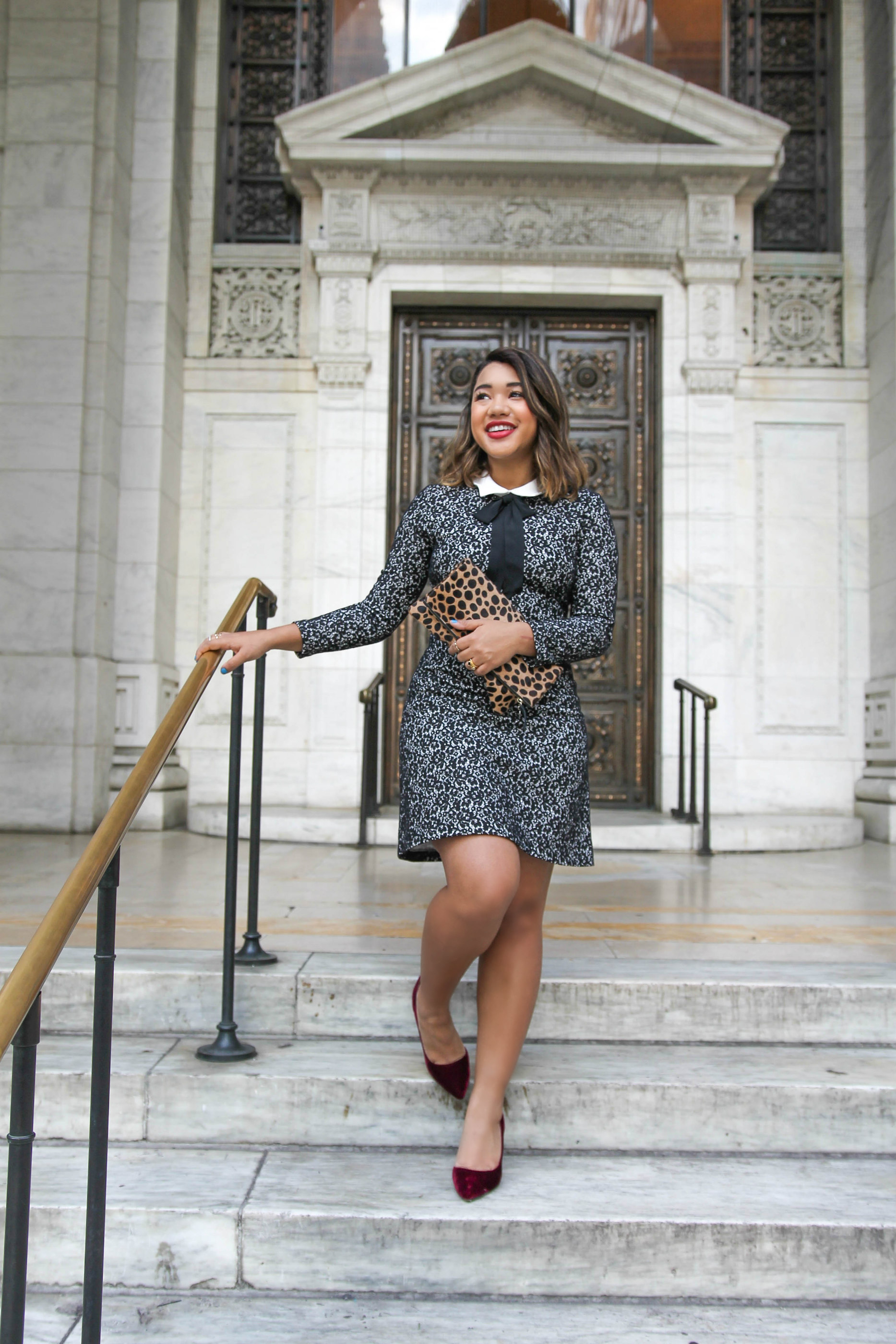 A long sleeve lace dress is a fun way to take a conservative dress out for a spin this season! I paired my with my favorite leopard clutch and velvet heels to make it a little traditional and add some elements of fun!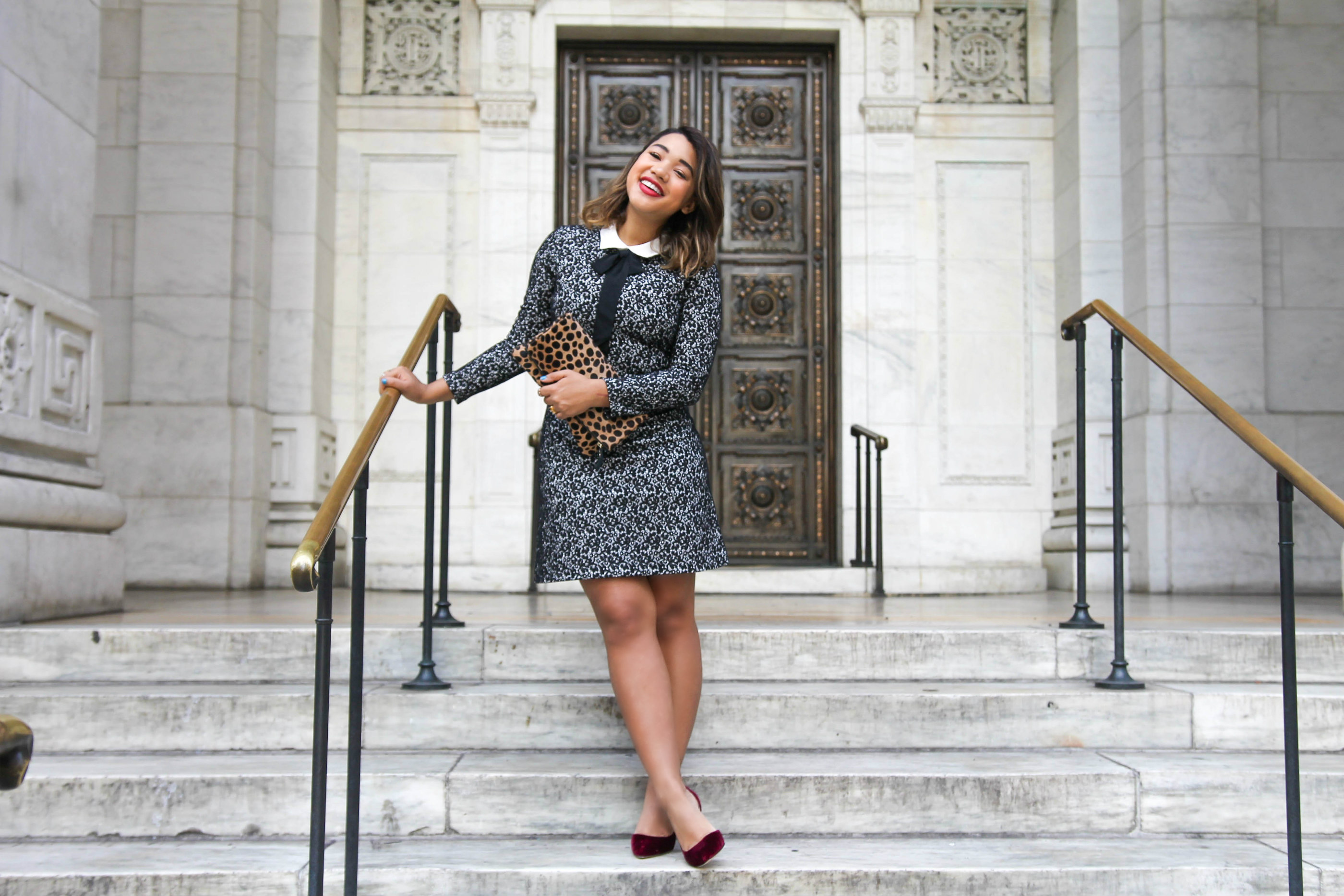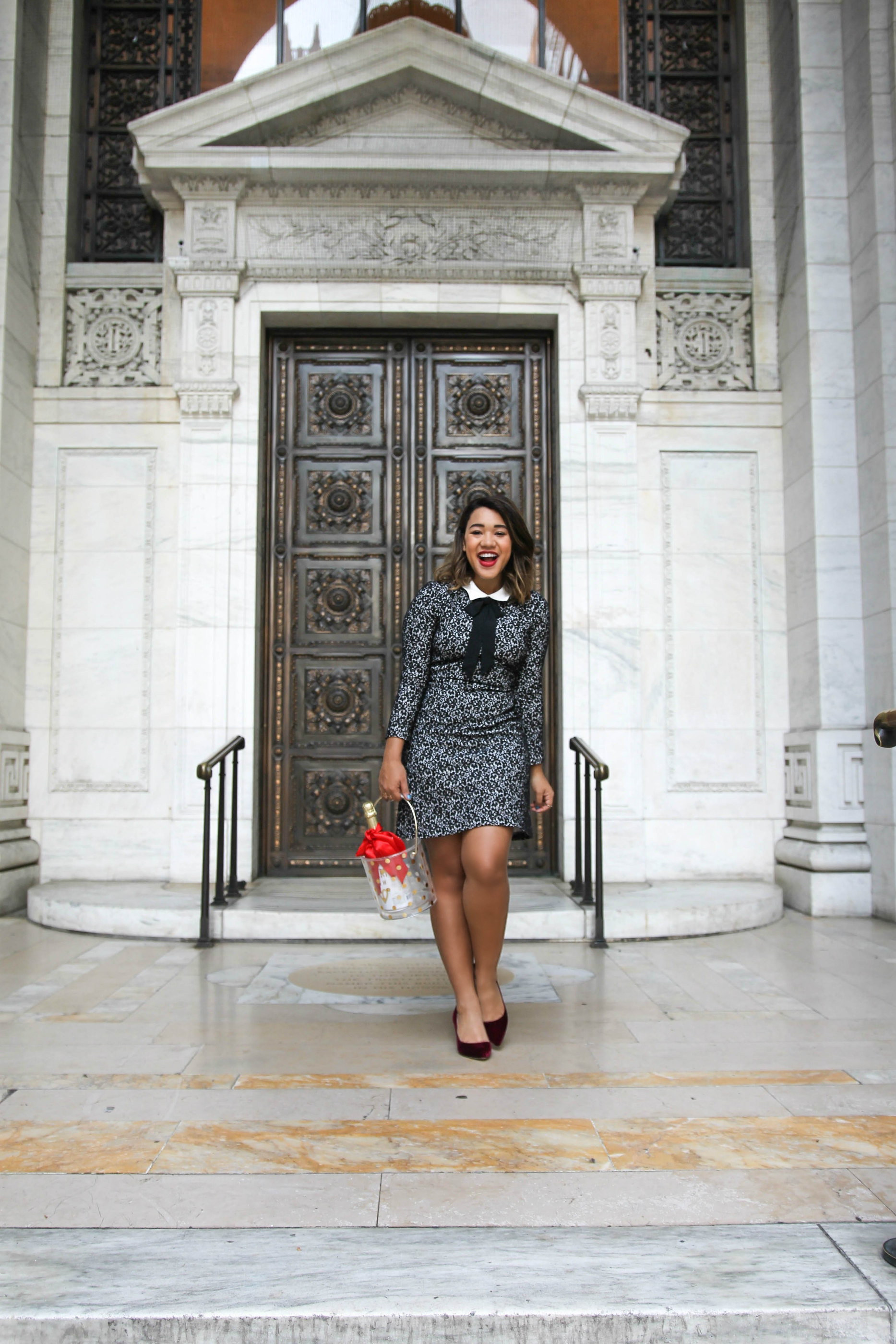 My favorite part about this dress is the collared neck and bow detail – its so cute, classic and just darling! This dress will totally make you the talk of the town at any party!
BYOB – Bring Your Own Bucket!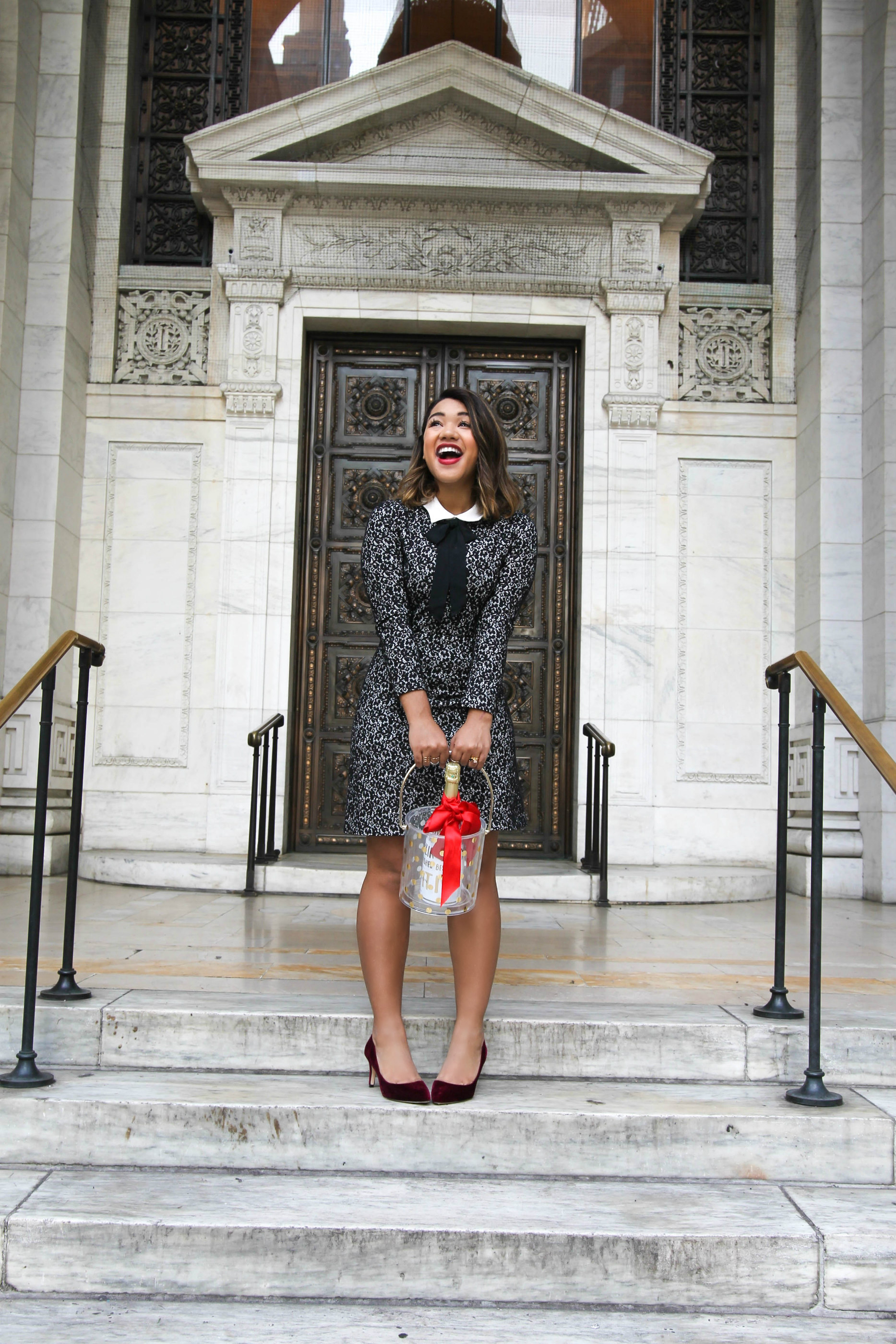 Everyone brings bubbly to the party, so switch things up by bringing the drink and the bucket to keep it in! Showing up with a cute ice bucket will put a serious smile on your hosts face! I picked up this crazy cute Kate Spade one at Macys before stepping out to dance the night away!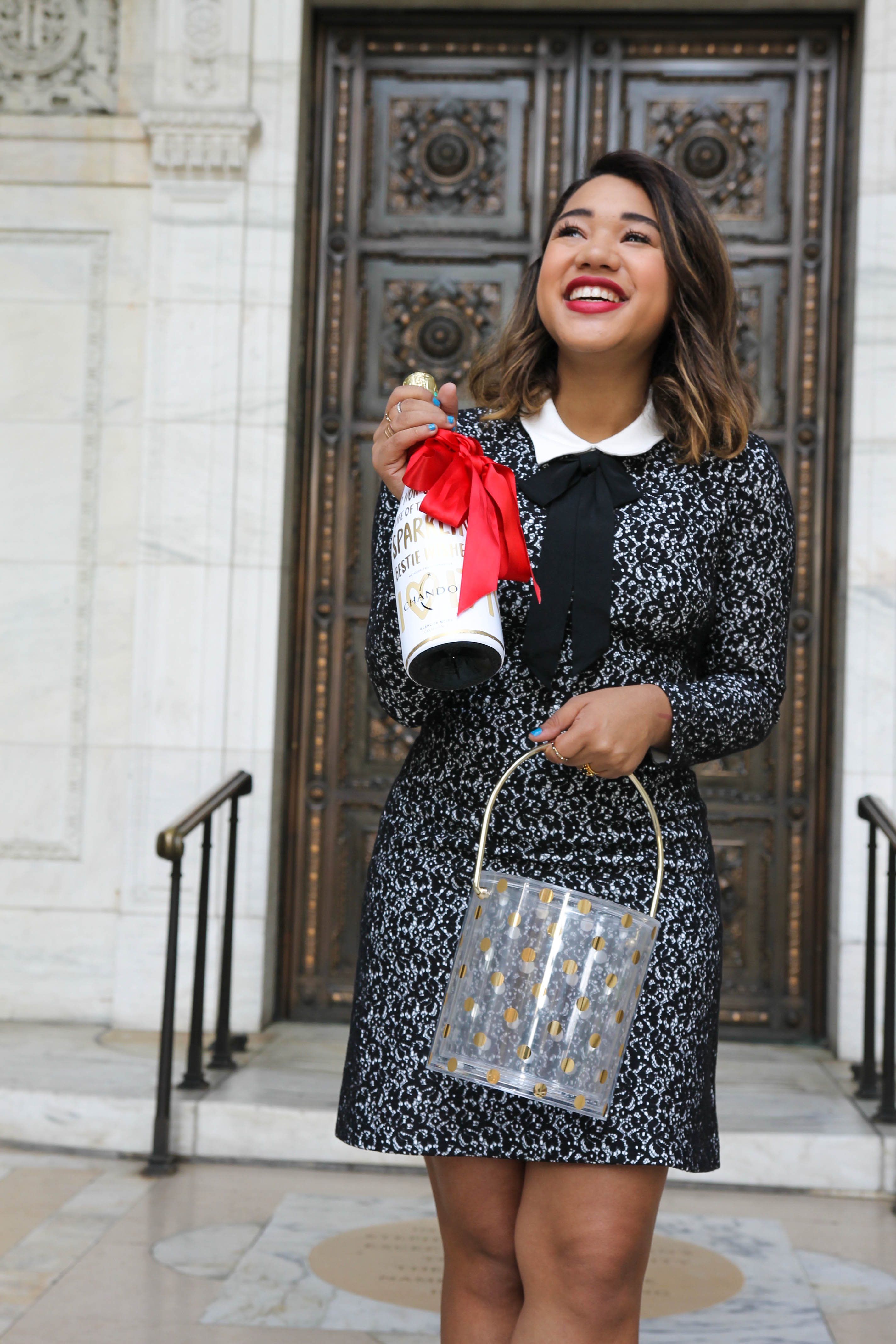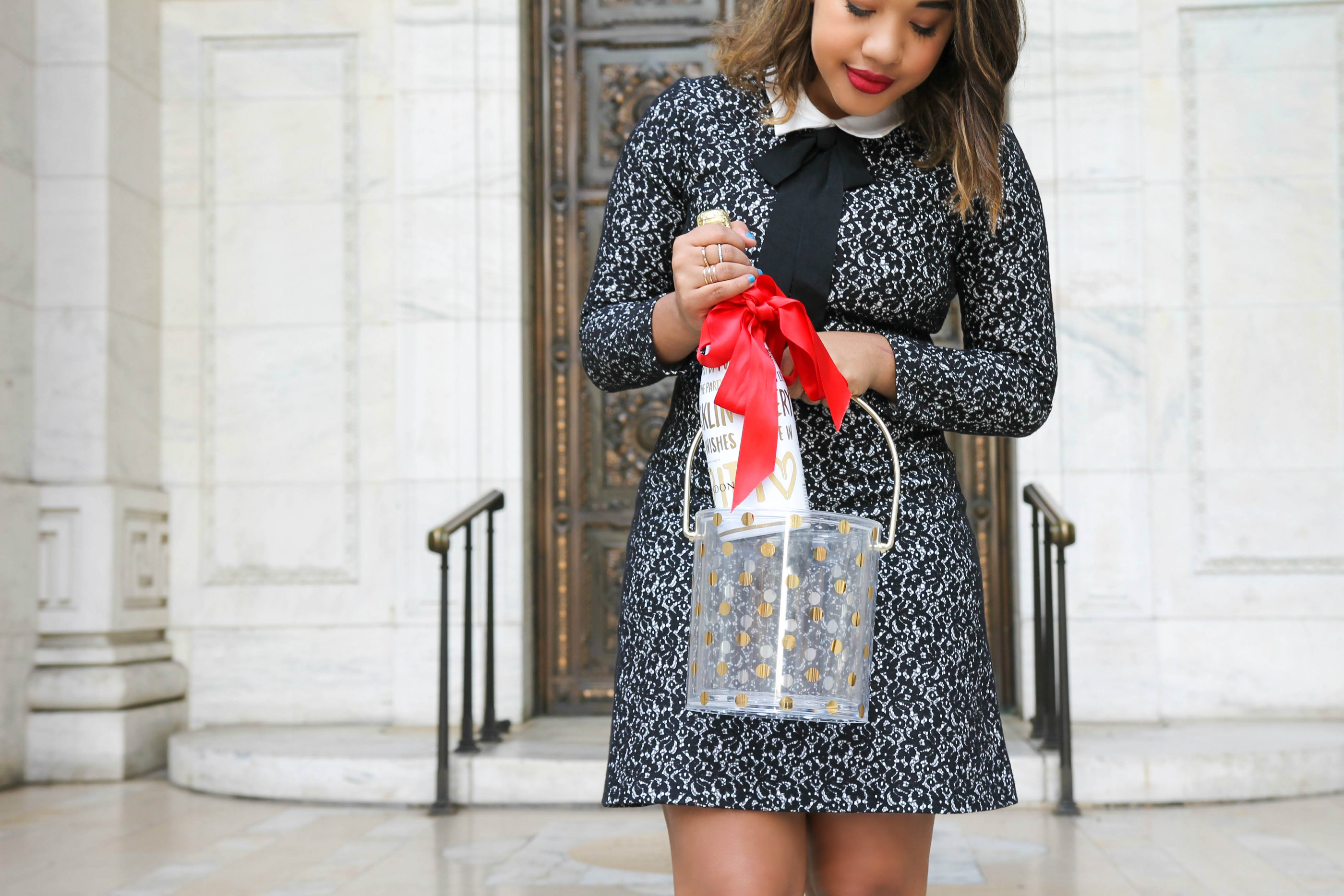 Dress || Shoes (so comfy) || Bucket || Clutch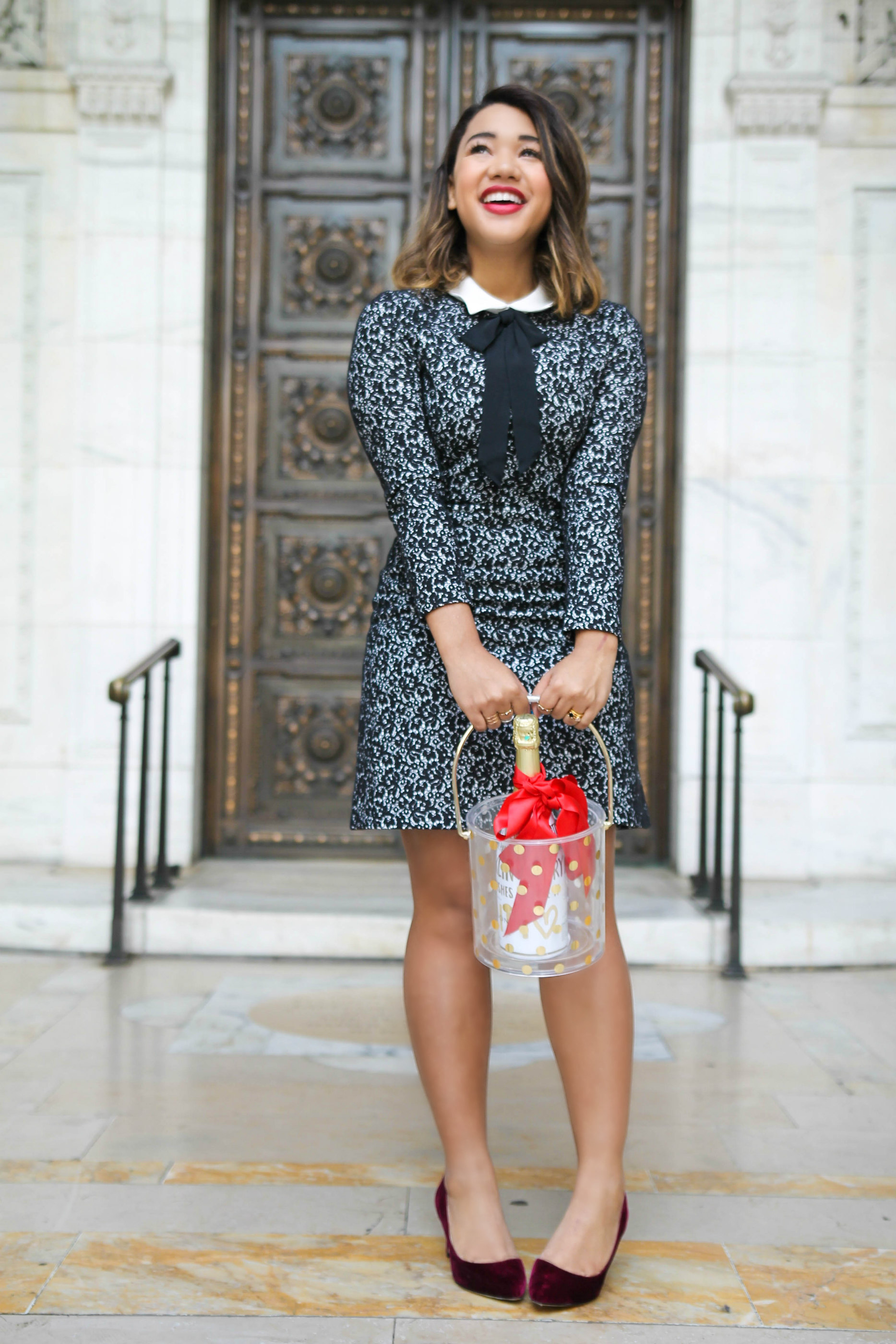 SHARE OR SAVE FOR LATER