Nov
2
2015
Nov 2 2015
Fall-Ing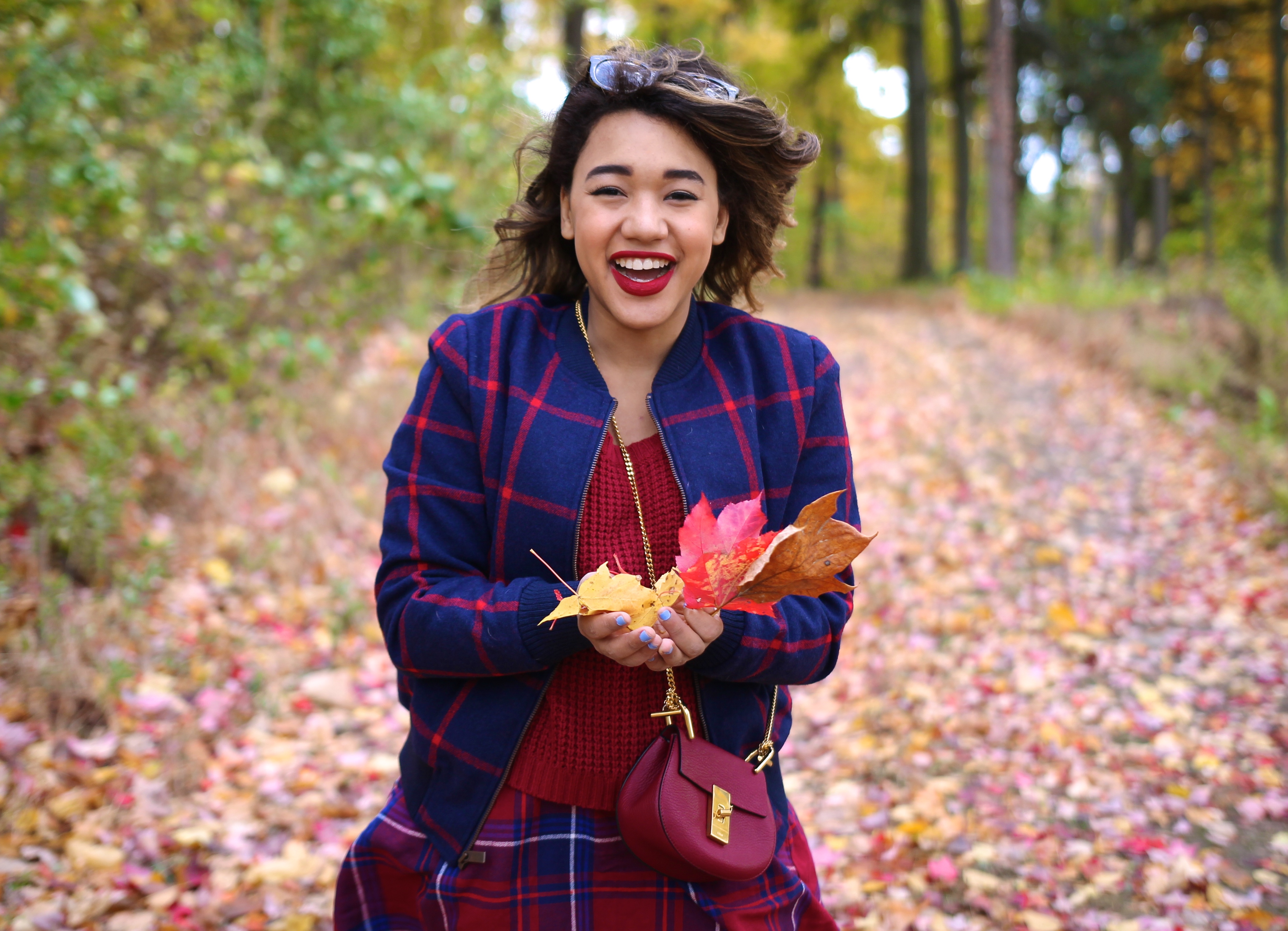 Outfits Deets: Plaid Skirt || Red Cropped Sweater || Window Pane Jacket
Tortise Sunglasses || Purse || Booties || Oxblood Lipstick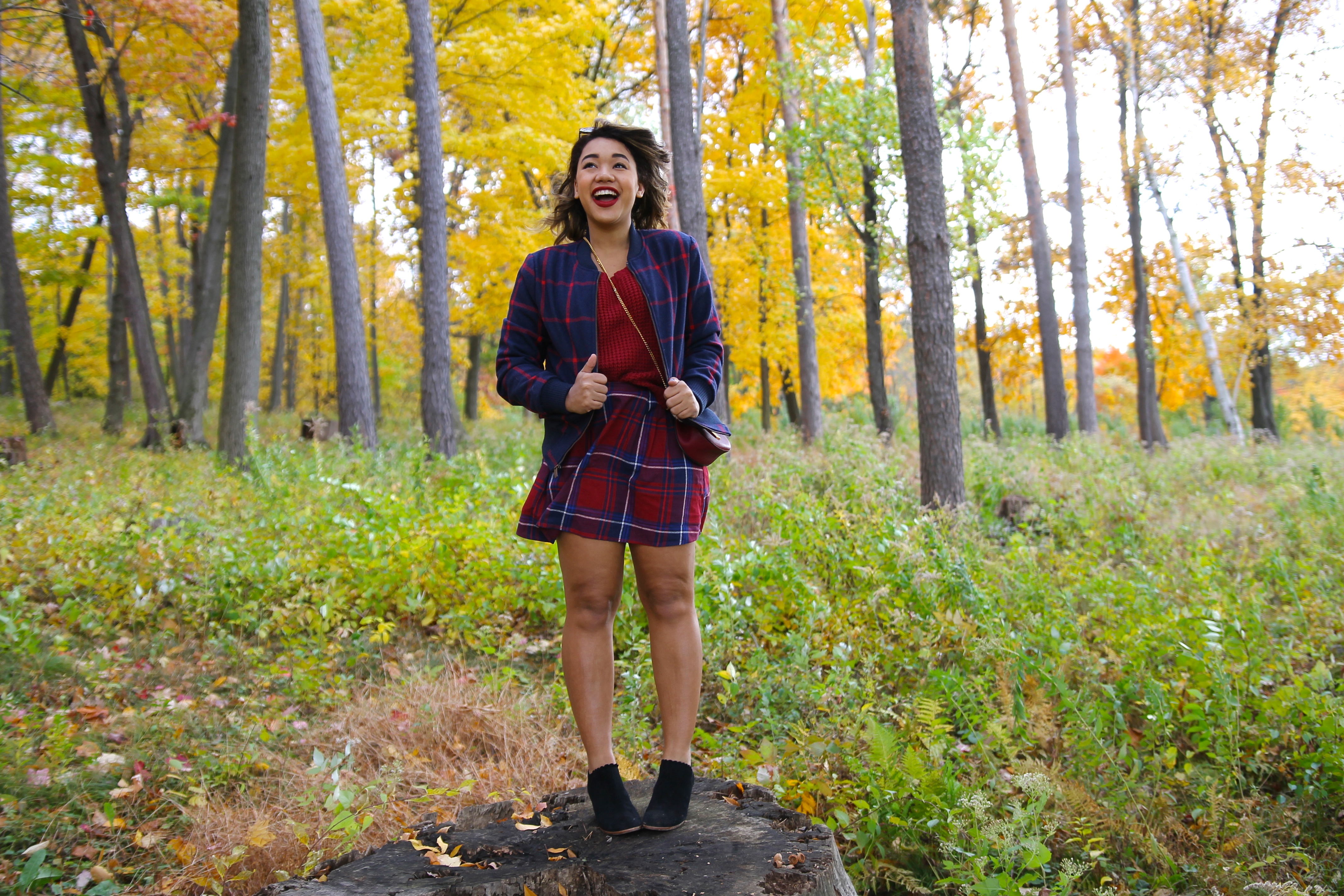 WHY IS FALL SO MUCH FUN? – Apple picking, pumpkin patch-ing, leaf throwing, PIE EATING — I mean COME ON, you just can't beat it!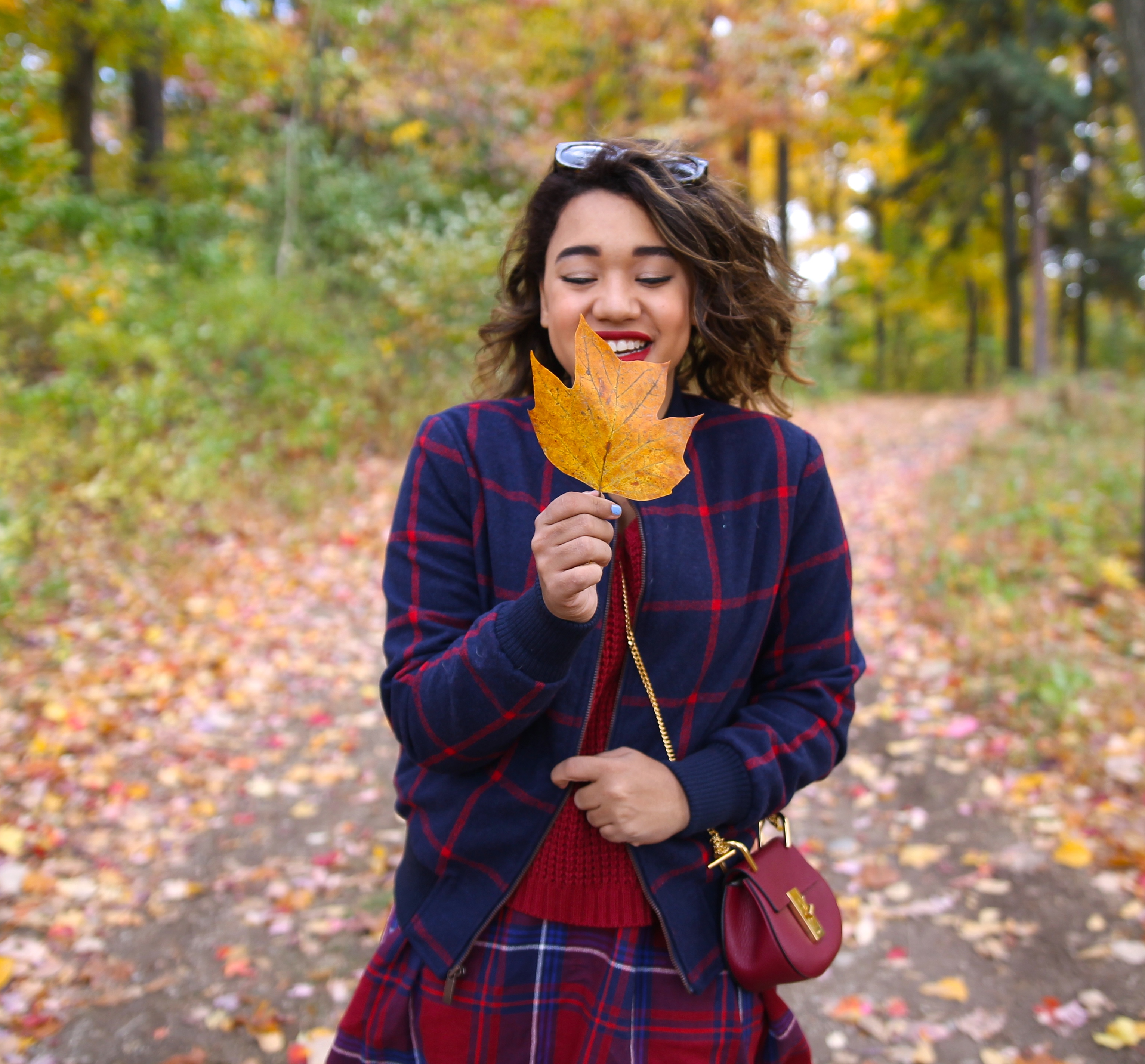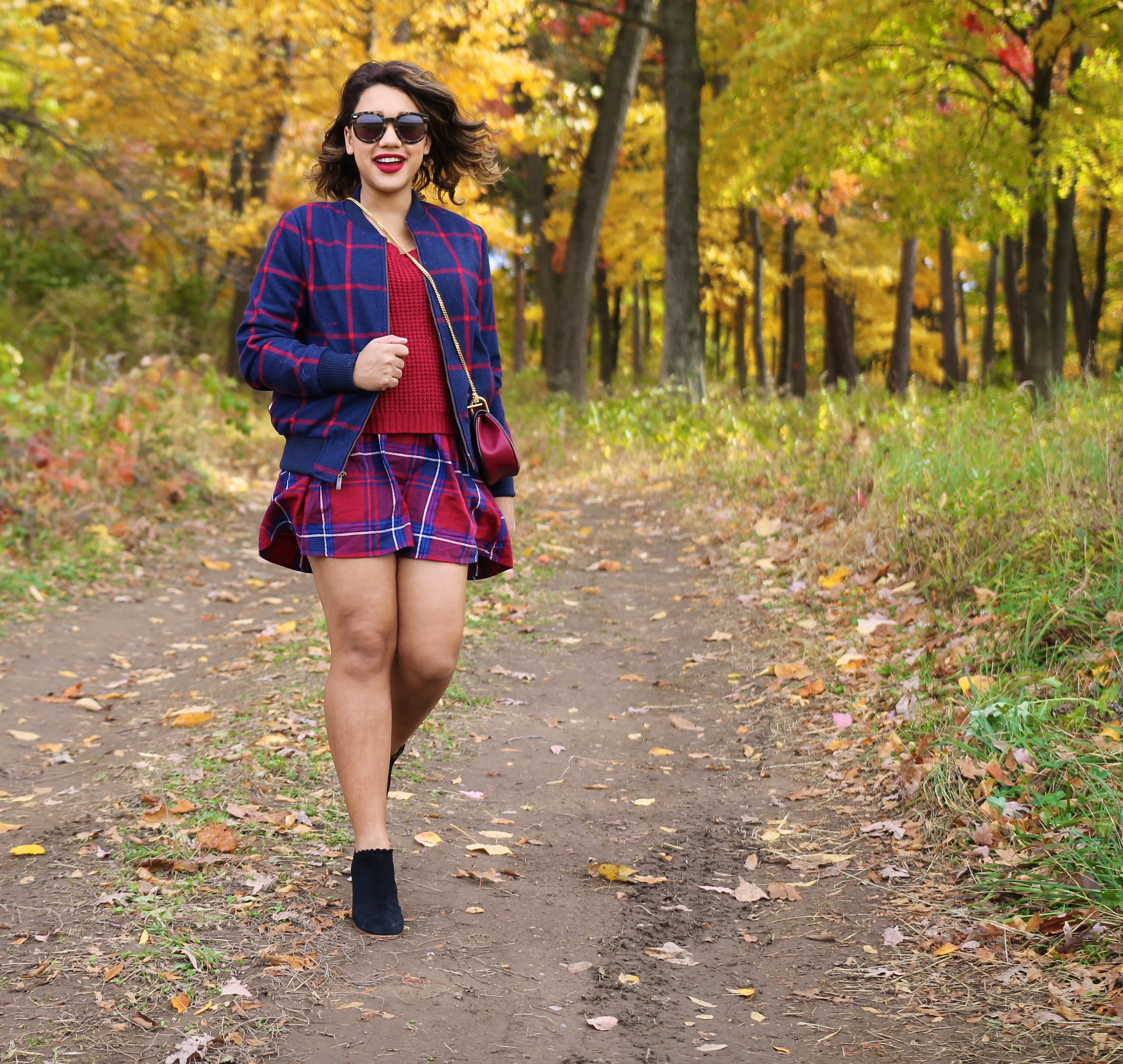 I have always been a Spring Girl, even until last year – with Spring being one of my favorite seasons, but this year things have changed a bit and I've become ALL ABOUT FALL! I'm not sure fit's because I grew up in Arizona, where the seasons didn't change (sad face) or just because I've actually gotten out into the city this year to really get the full East Coast Fall experience or just because I'm fickle and I change my mind like the seasons, but WHATEVER it is I'M SO TOTALLY LOVING FALL!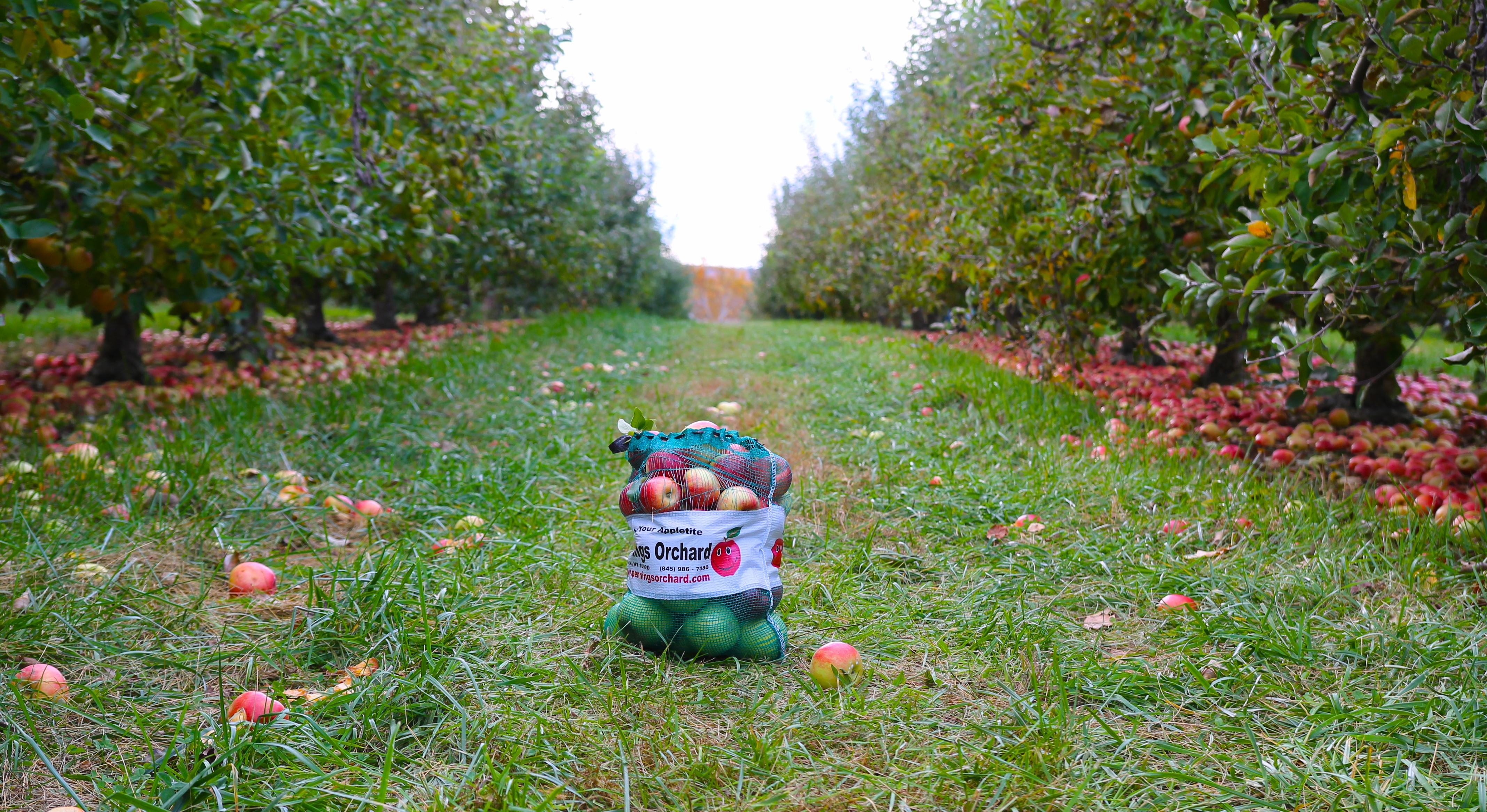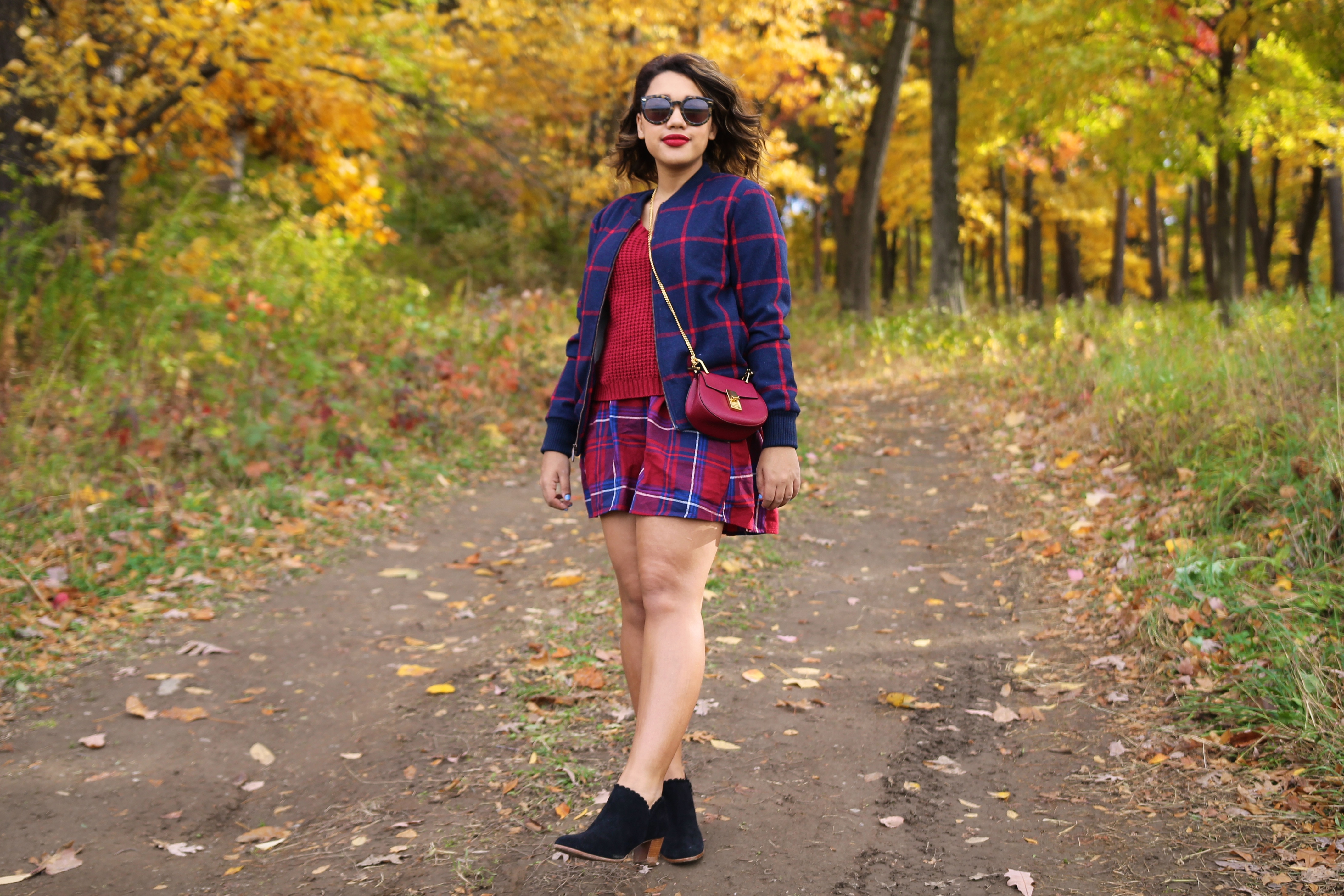 This season, we have been jam packed with fun blog projects and fun Fall excursions. We've ventured to Salem, Boston (photos coming soon), and upstate to experience a different element of Fall! Today, I'm sharing photos of our adventures in Pennings Farm up in Warick where we packed up our pups to pick some apples! My blogger bestie, Olivia of Corporate Catwalk brought her amazing husband Mat and adorable french bulldog Batman – who also happens to be Frenchie's Bestie!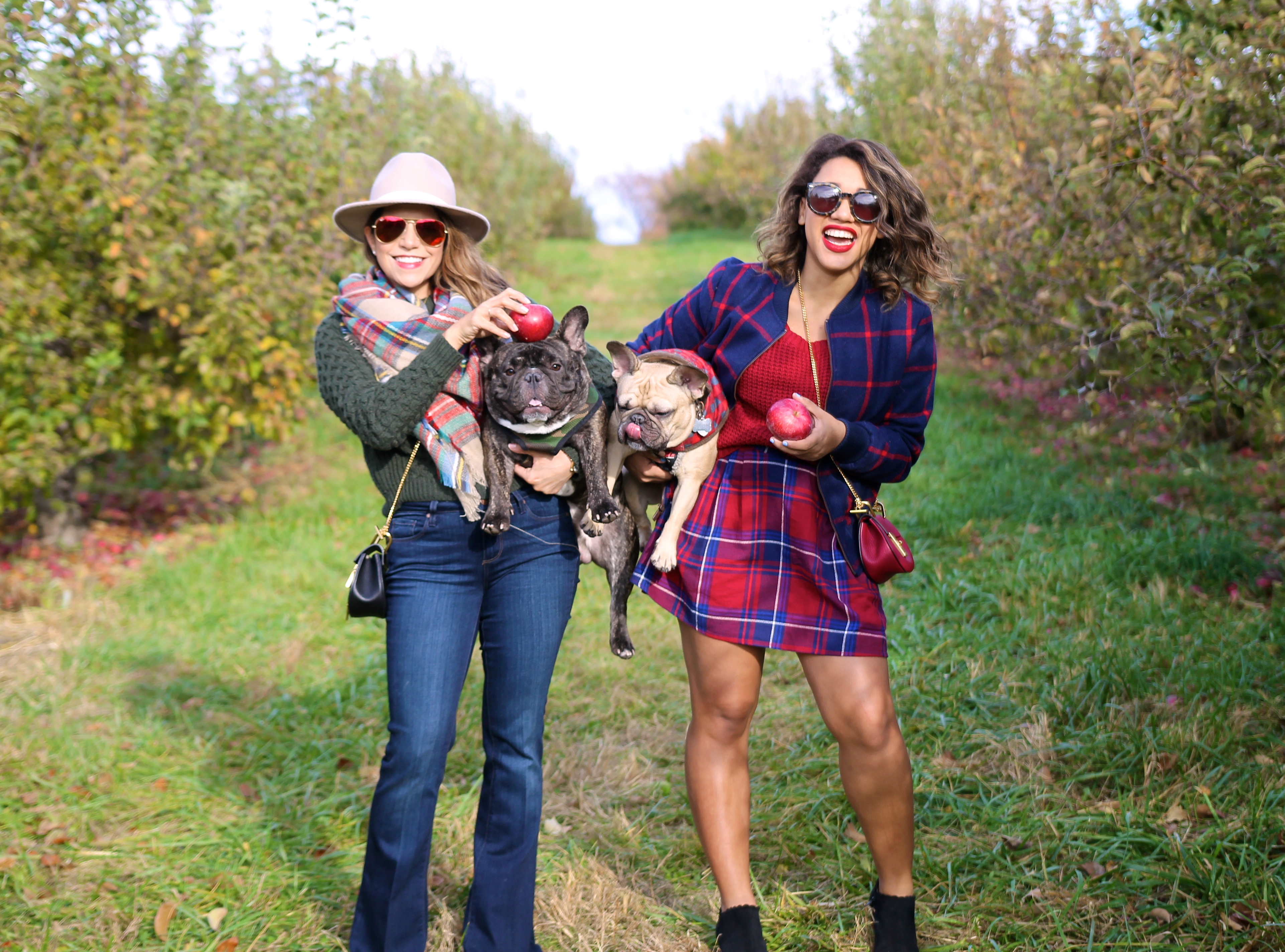 The four of us rented a Car and drove the hour-ish track out of NYC and into the country (well kind of?). The trees were bigger, the air fresher and don't get me started about all of the colors!!!! I was blown away by the crispy Fall air and complimentary changing leaves – it was like nothing I had ever seen before (don't forget, Arizona!). We ate our weight in apples (and everything else the farm had to offer) before picking pumpkins (read about that here) and just having a perfect fall play day!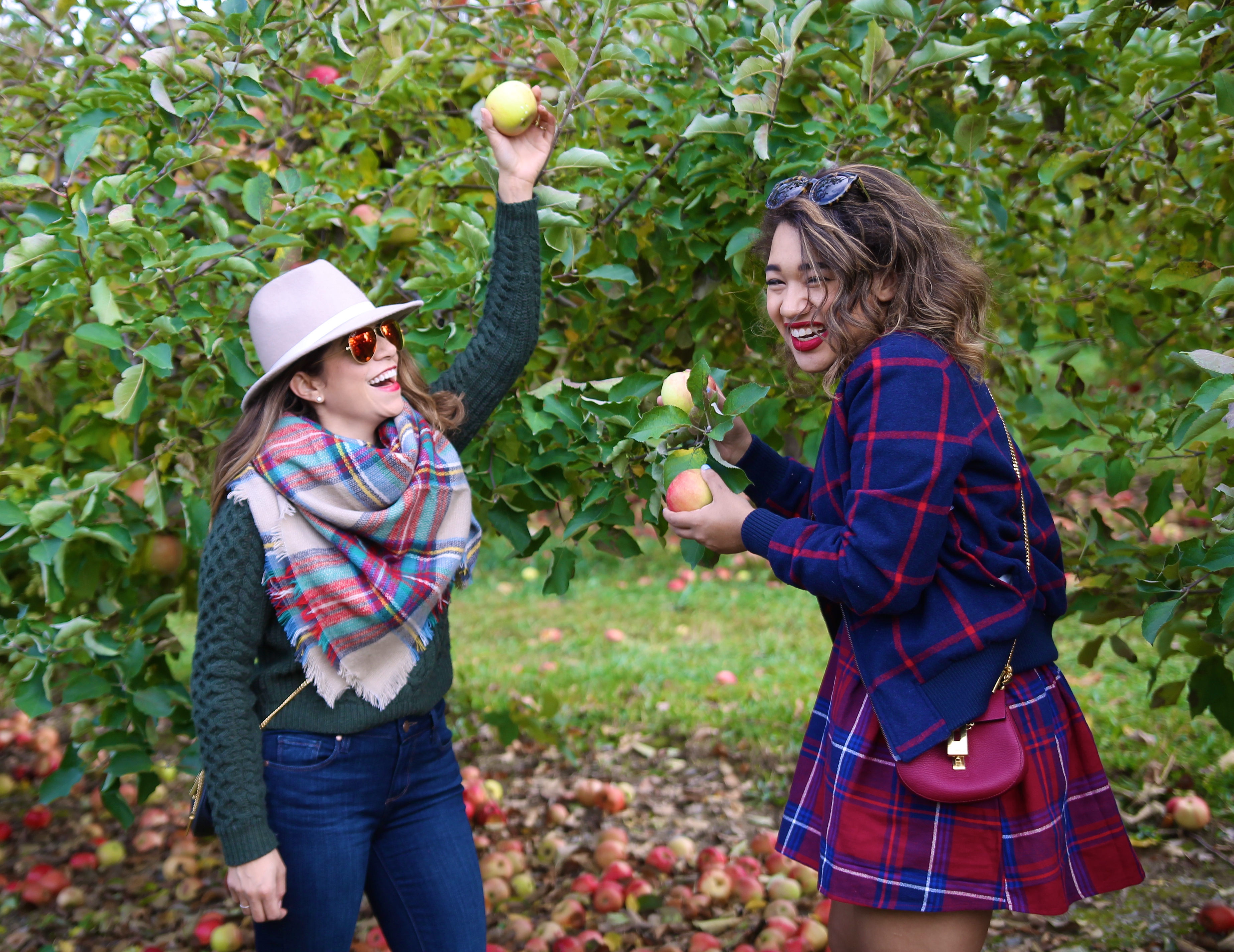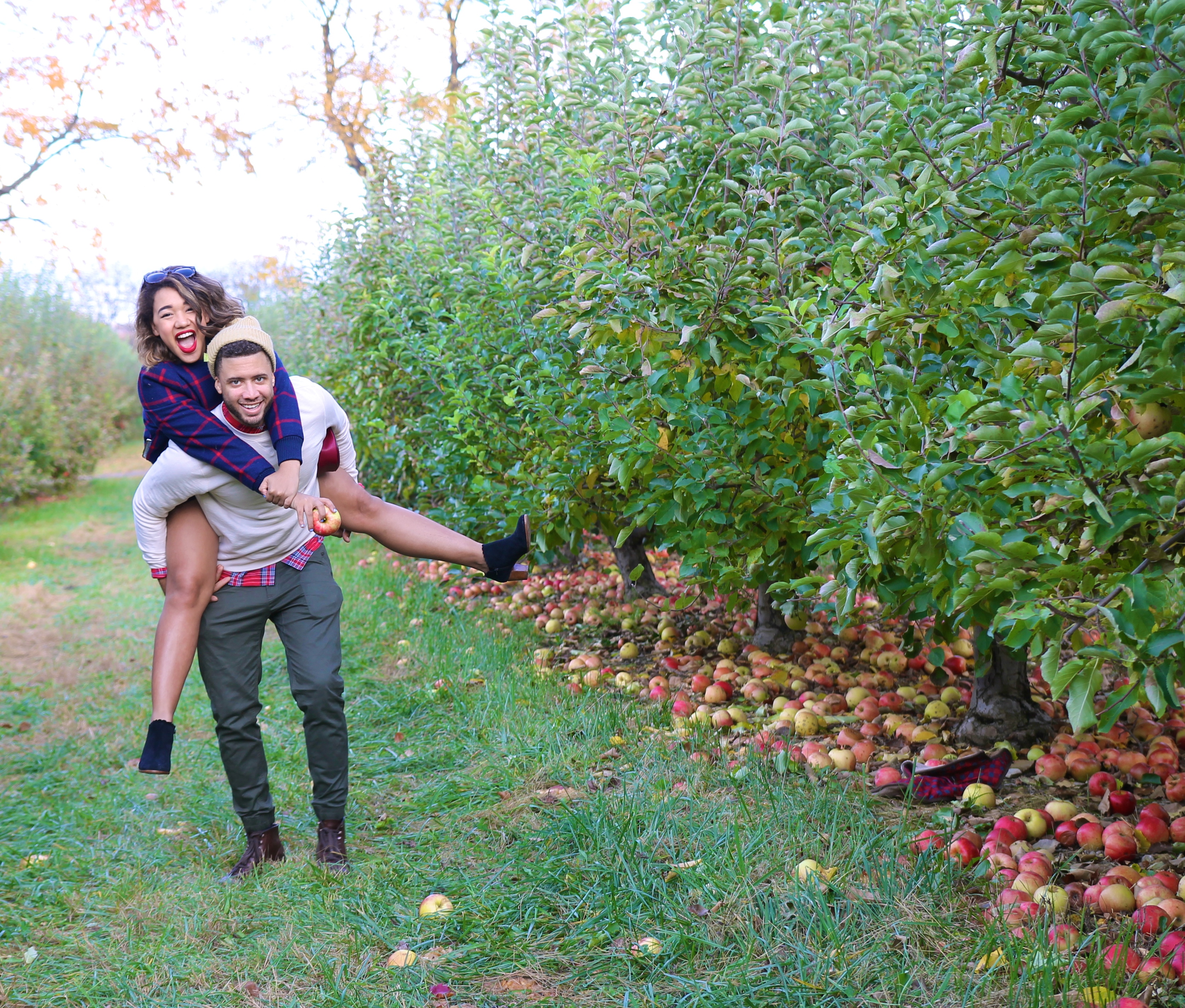 This was my first apple picking experience and totally won't be my last! Plus I have more photos to share of our fun coming soon – so stay tuned for that!!! Until then, you have to tell me – what's your favorite part about Fall?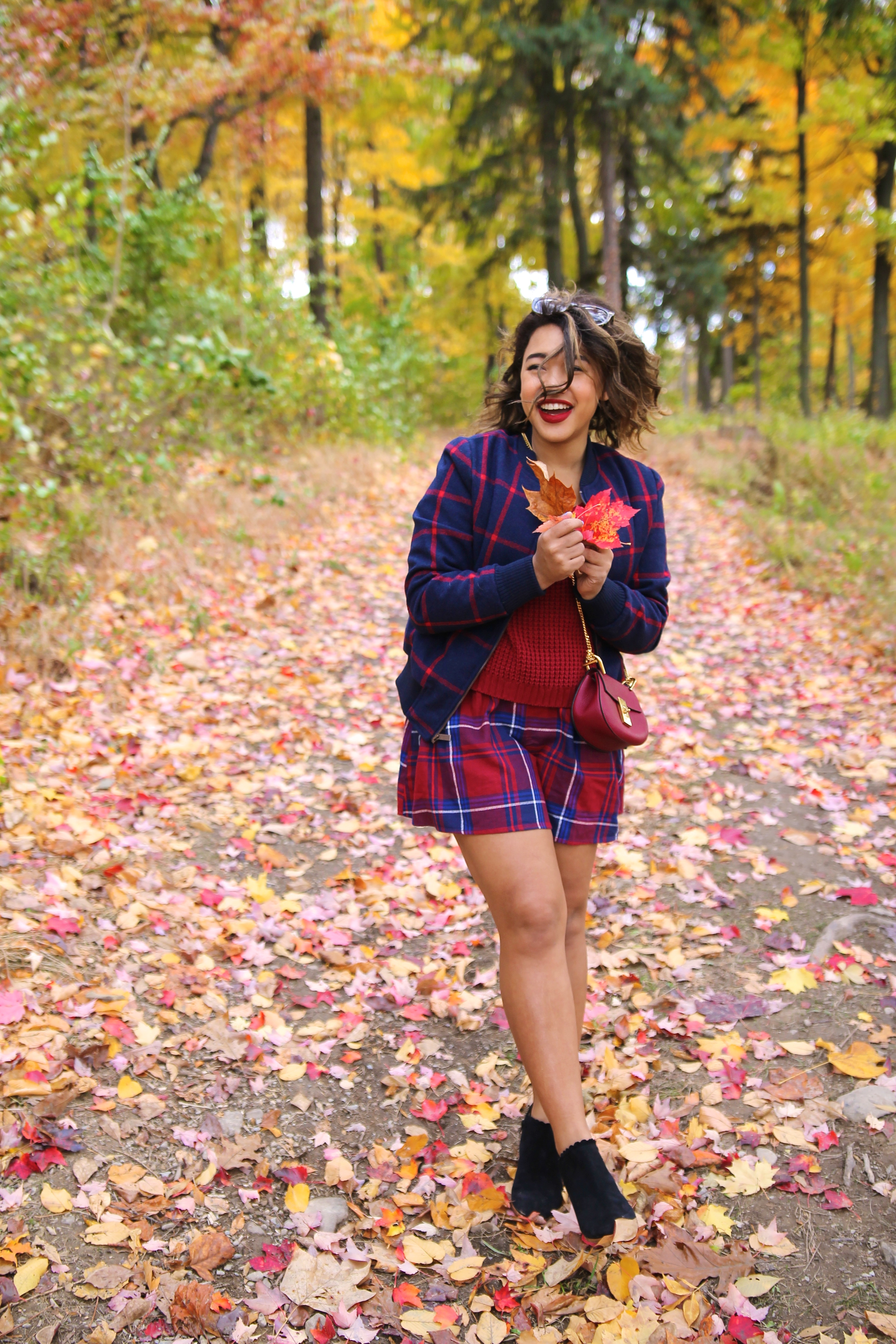 Outfits Deets:
PLAID SKIRT– Under $25 plus comes in SO more Colors
 SWEATER — the perfect cropped sweater + more colors
JACKET — Loving this Window Print + the Inside is Warm & Fuzzy!
GUESS WHAT — Get the Jacket + Sweater + Skirt combo for $100!
Tortise Sunglasses || Purse || Booties || Oxblood Lipstick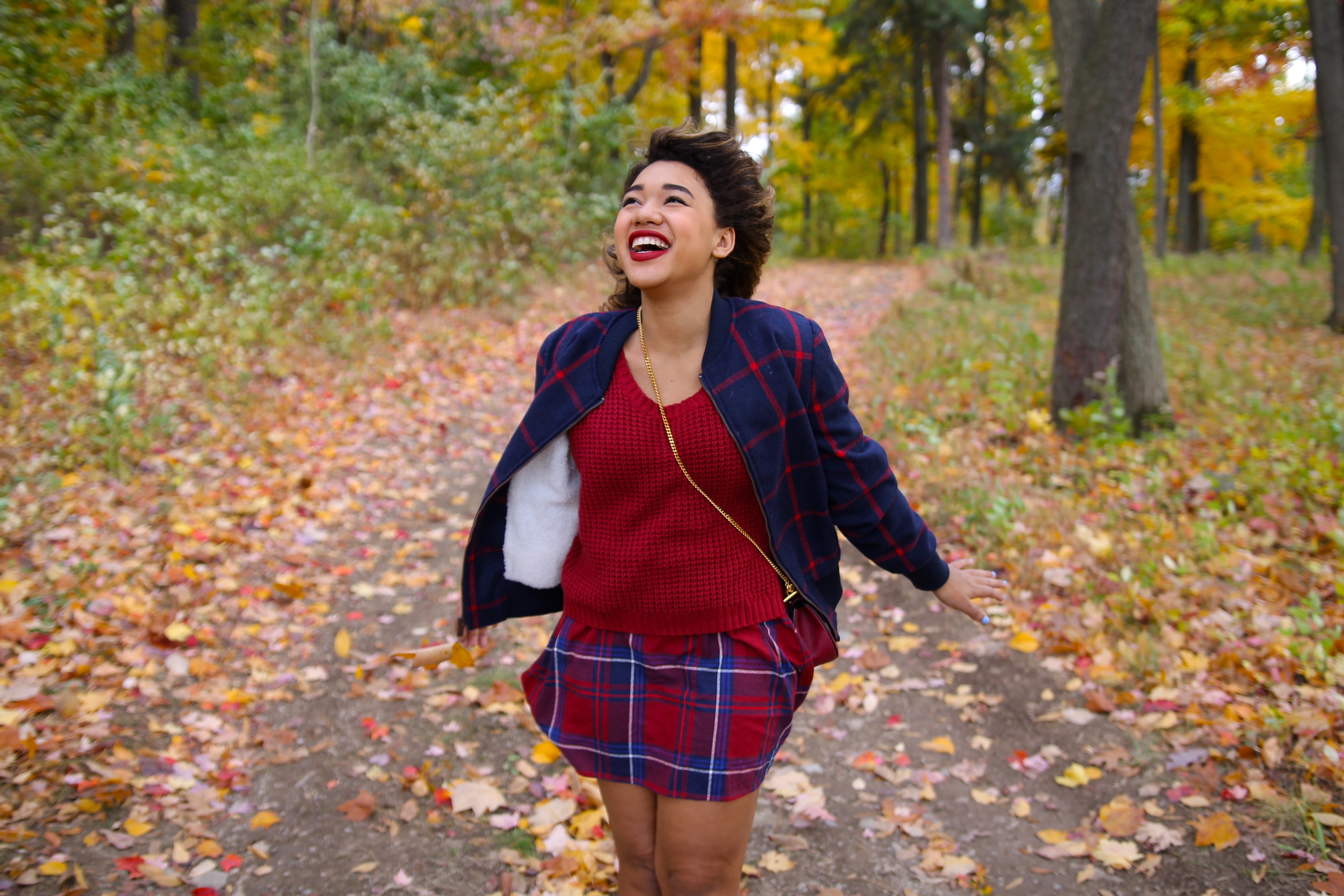 SHARE OR SAVE FOR LATER