Nov
20
2014
Nov 20 2014
Behind the Scenes with Redbook Mag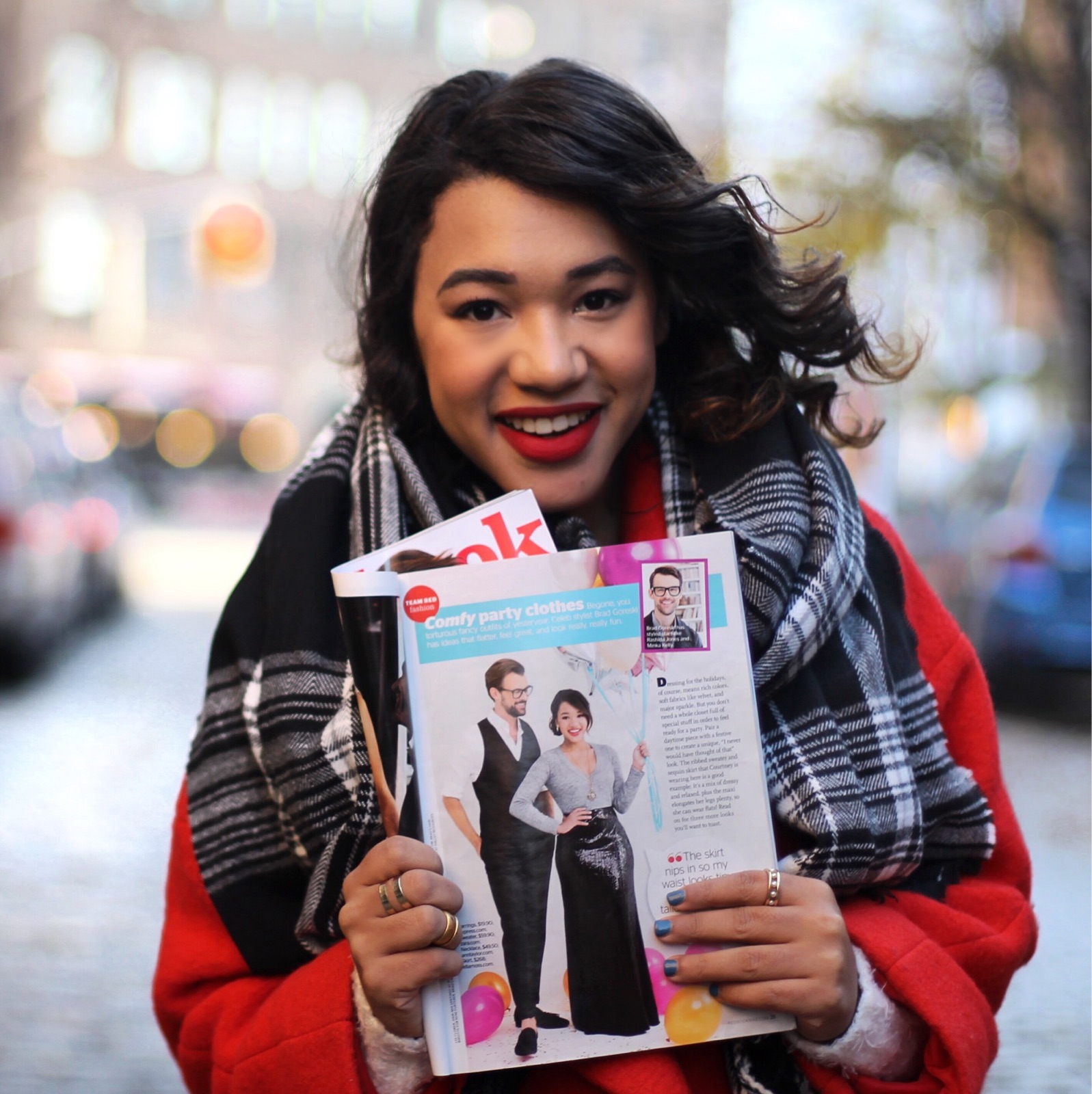 So today's post is short and sweet but full of some serious exciting stuff – I'm sharing a behind the scenes look at my Redbook Magazine shoot that hit stores this month!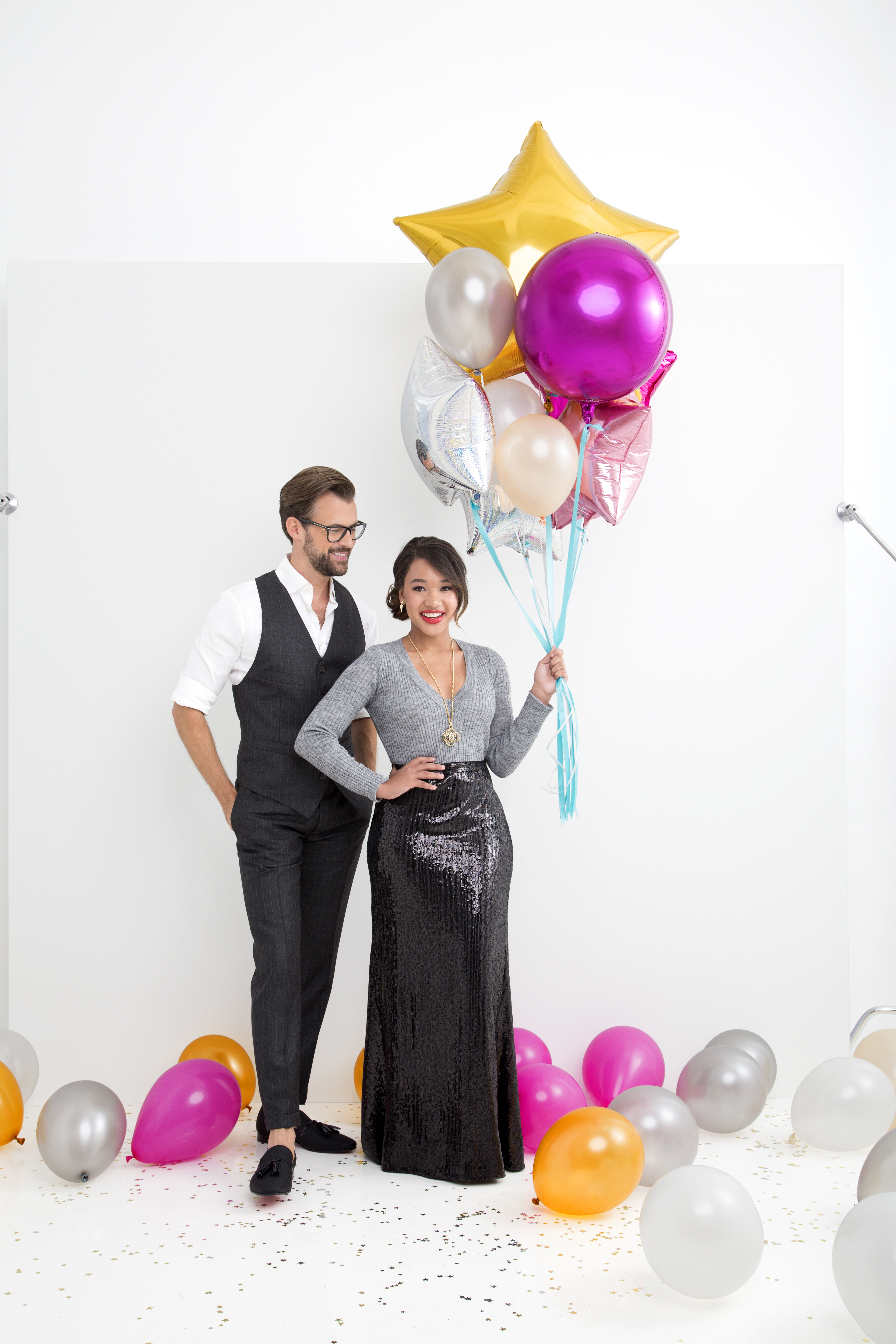 This week my first magazine feature hit the stands, and my jaw consequentially hit the floor … It's actually still there, not sure If I will ever adjust enough to pick it up. Anywho, over the summer had the honor of shooting and styling with the most dapper man around and personally, my favorite gent in fashion – Brad Goreski. Meeting him was a dream come true, but I was fashionably flabbergasted to find out that not only can the guy rock a bow tie (like no other) but he's also the sweetest, funniest, down-to-earth and all around amazing people on the planet – he know follows me on instagram, like whatttt!. So Between Brad, and the rest of the amazing redbook team, I couldn't of asked for a better group of people to share this amazing experience with.

I'm usually a high heels and flared skirts kind of girl, but Brad pushed me outside of my comfort zone by putting me in a maxi skirt and flats – a look I totally loved! The skirt gave me great length without the added height (and hasle) of heels! I could see myself wearing something similar when hosting a holiday party – fun-flats to run around in and a sparkle skirt to make a statement in, now all I need is a Martini #cheers!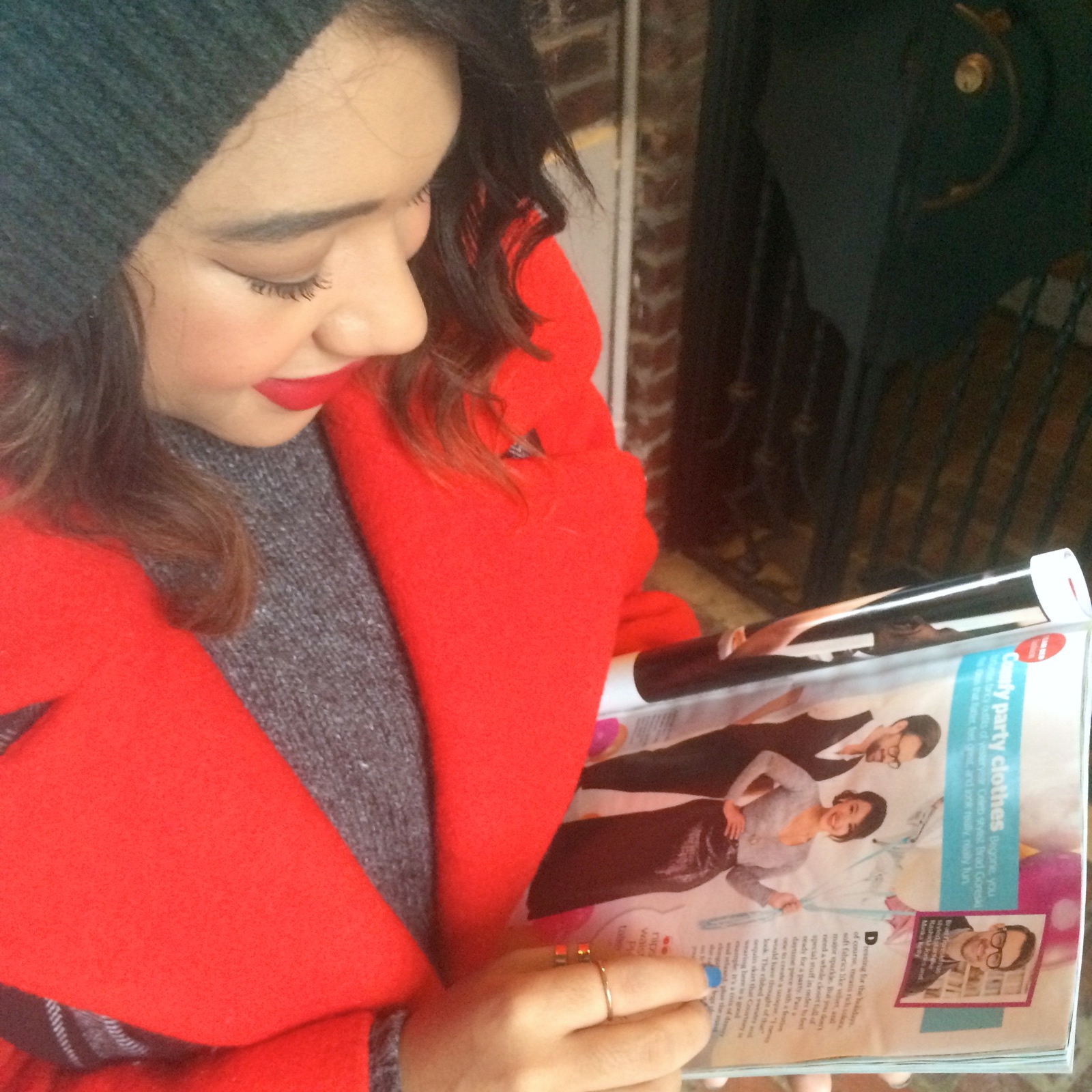 When you shoot with someone you have to feel instantly connected with them or else your photos could end up looking acca-awkward, but this wasn't the case with Brad. Since we are both bold Leo's with birthdays right the corner at the time (we shot these looks in july), we were able to chat about celebratory plans, his time in New York and a whole bunch of other random things. Between all the balloons, sequins and some seriously good music (Destiny's Child on replay, haayy), we pretended like we were prom dates and partied on until we got the shot!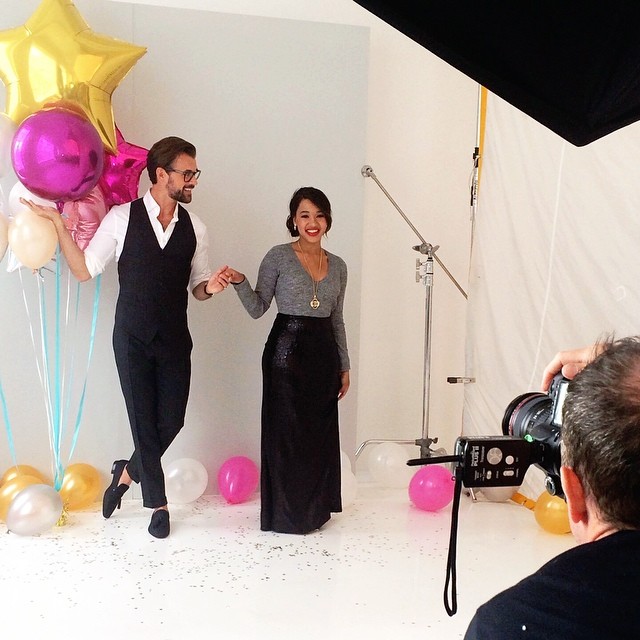 I honestly, couldn't have asked for a better first magazine feature and am so crazy grateful for this experience! If you're looking for some great holiday inspo or just want to see a familiar face go pick up the December copy of Redbook Magazine and flip on over to page 25. Brad and I will be waiting for you 😉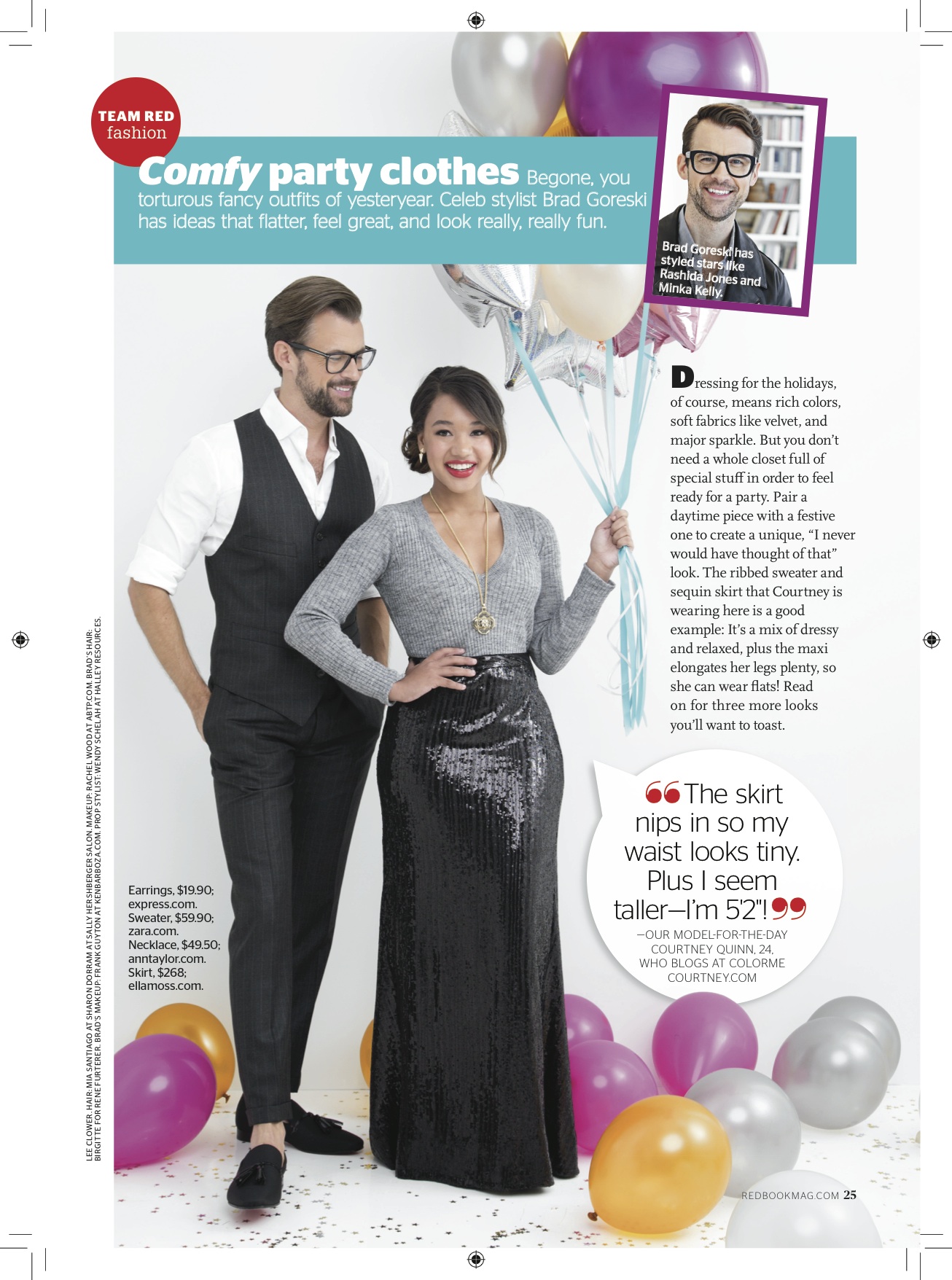 Big Big Big thanks to Redbook Magazine, Lee Clower Photography, Mia Santiago (hair) and of course Brad who you can see each month in Redbook or see more From Brad Goreski here
SHARE OR SAVE FOR LATER