Dec
15
2014
Dec 15 2014
Bliss Tulle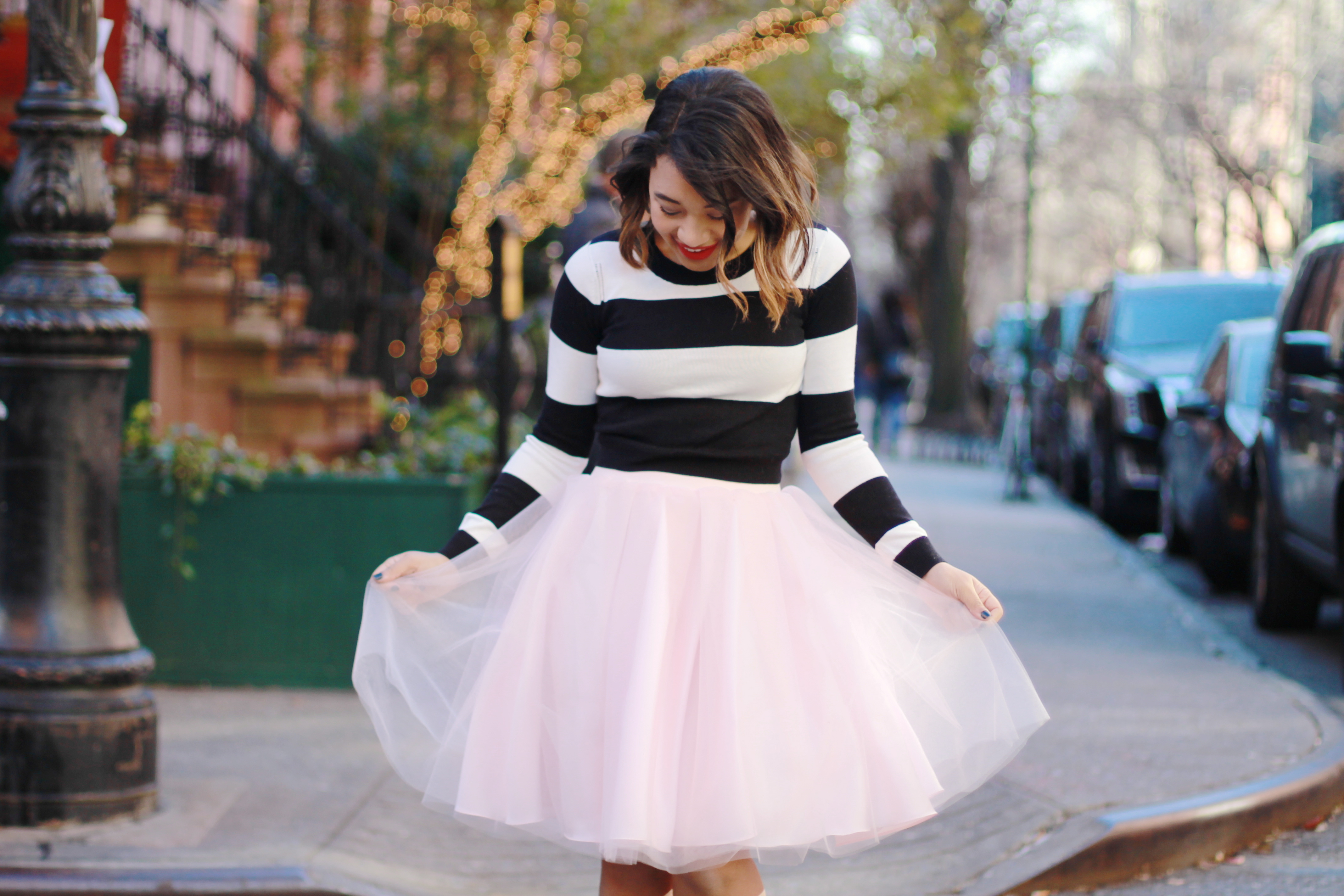 The holiday season is in full swing, and that means two things: 'tis the season to gift & to be overdressed.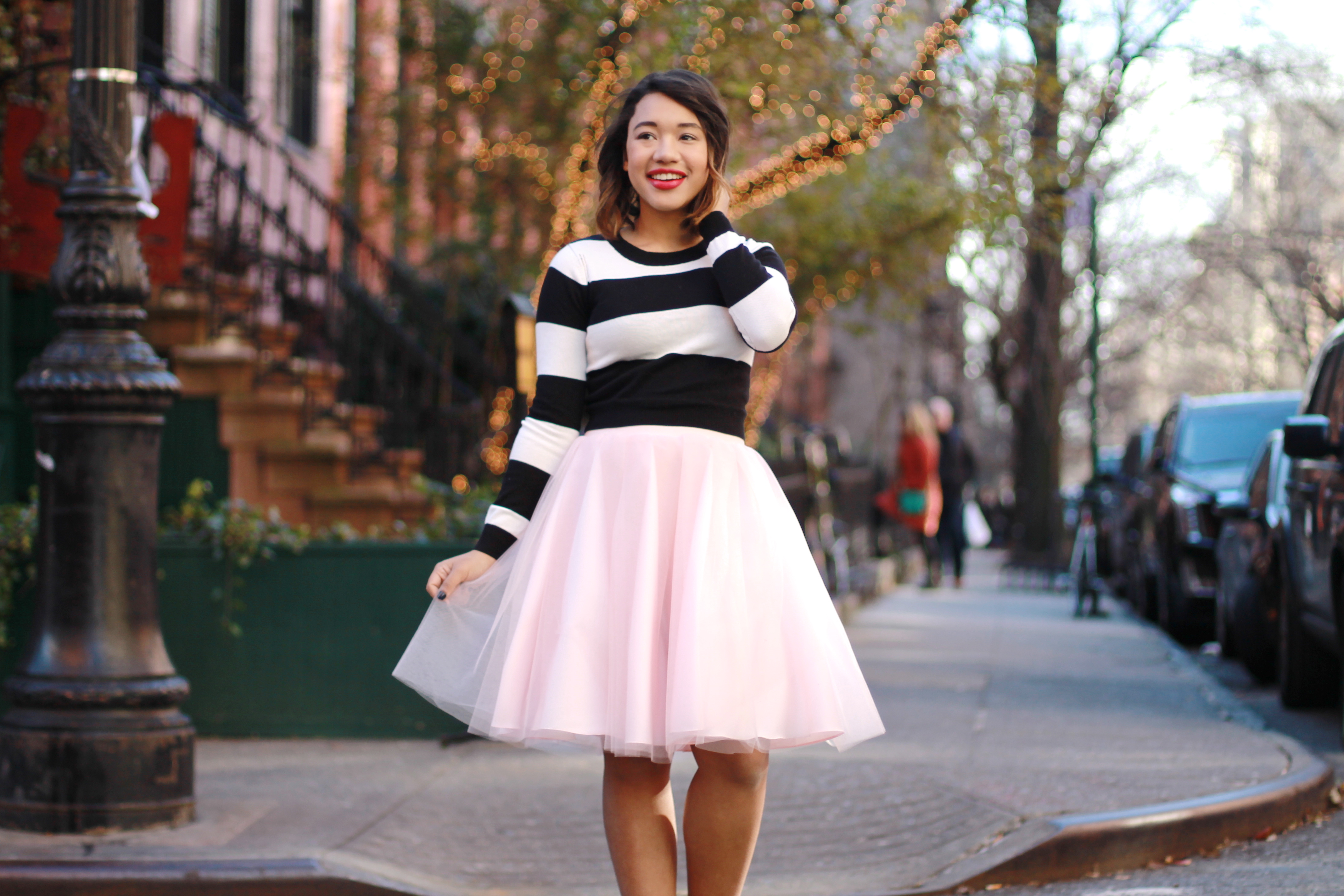 My relationship with tulle has gotten pretty serious, we've been going steady now for a while and now I just can't live with out it! My tulle skirt collection is also a serious one – just looking at my handing rack in my bedroom as I type this blog post (New York closets are small, so my mom built me an awesome ceiling suspended clothes rack in my bedroom) I spy four tulle skirts, and no, I do not have a problem. Anywho, my tulle-hoarding has turned me into a bit of an expert when it comes to pretty poofy skirts, so today I am sharing my new favorite tulle skirt and giving one away!!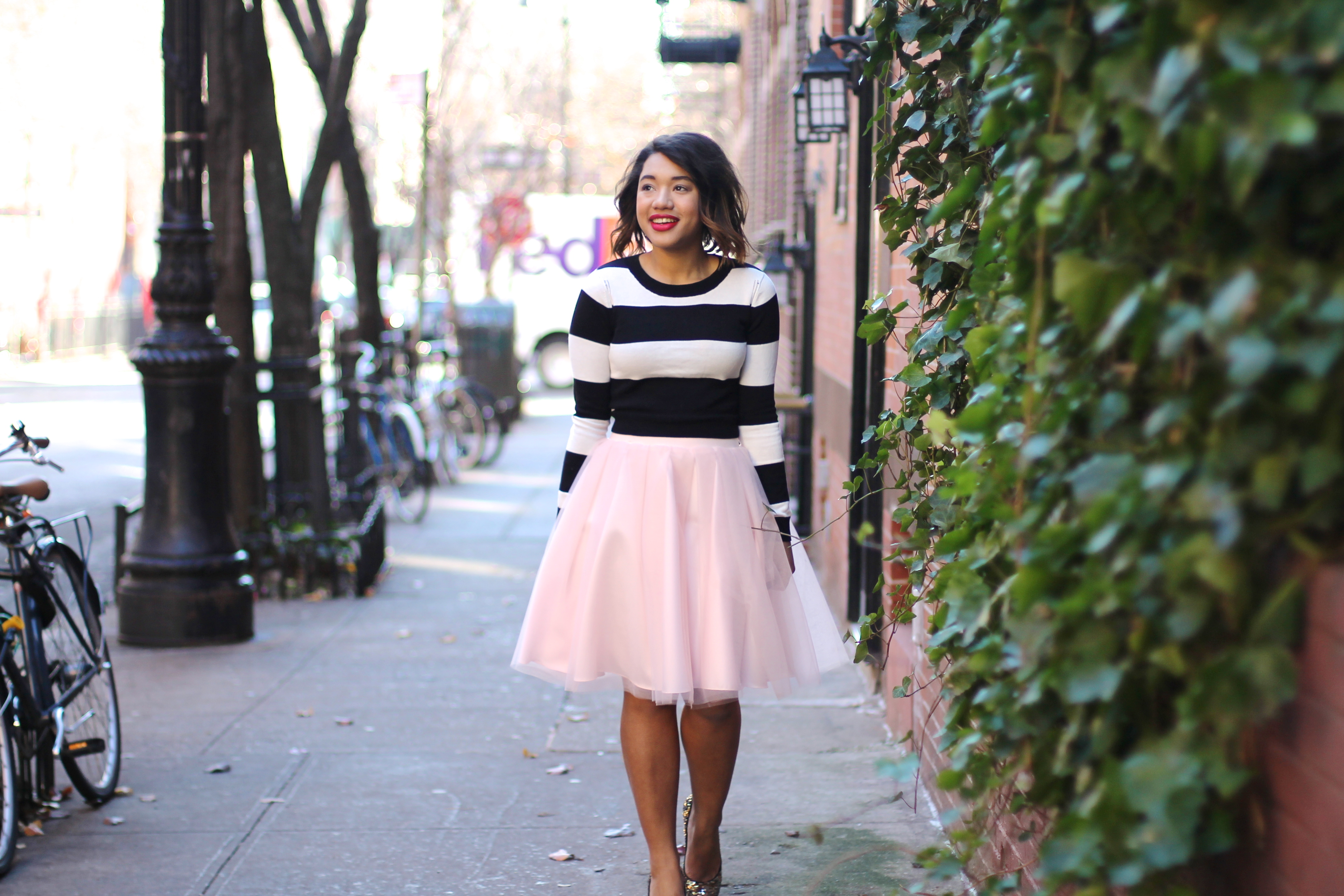 A tulle skirt always makes me think of my favorite fictional fashionista, Carrie Bradshaw. She gave tulle a whirl more than a decade ago, and forever changed this fluffy fabric. CB wanna be like me are still wearing tulle skirts or dress in new ways today, its perfect for spring but really works best with a little seasonal sparkle for the holidays!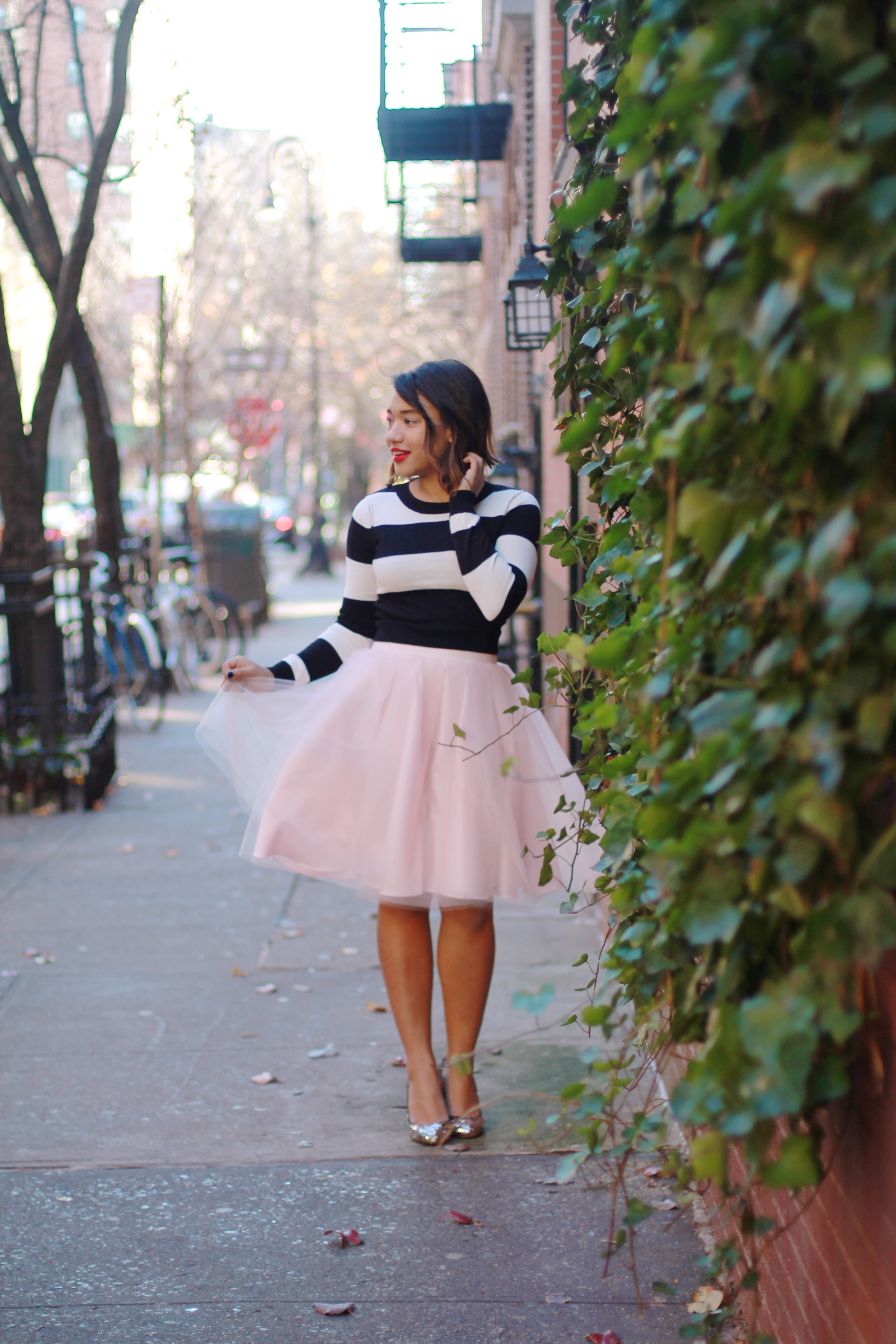 So now that you want, no need, to board the tulle train, now you have to find the perfect one. This can be tricky, sometimes the fabric is too cheap and matted, other times the length is off and in some cases (this recently happened to me) the tulle is completely see through… which is just so not good. But so you don't find yourself trying on a pretty pink skirt in your living room, only to realize it is far more revealing than you had wished, I have found the perfect tulle skirt just for you (I know, like sooo sweet of me and stuff). Theres this magical brand called bliss tulle where you can find the perfect modern tulle skirt to fufill all of you twirl-worthy dreams. 
Since everygirl needs a tulle skirt (seriously, ever girl needs one) I've teamed up with this brand unicorn, Bliss Tulle to give away one Tulle Ashley Skirt in ice pink (as seen on me). If you follow @colormecourtney and @blisstulle on instagram, this pretty can be yours! Contest ends sunday at midnight!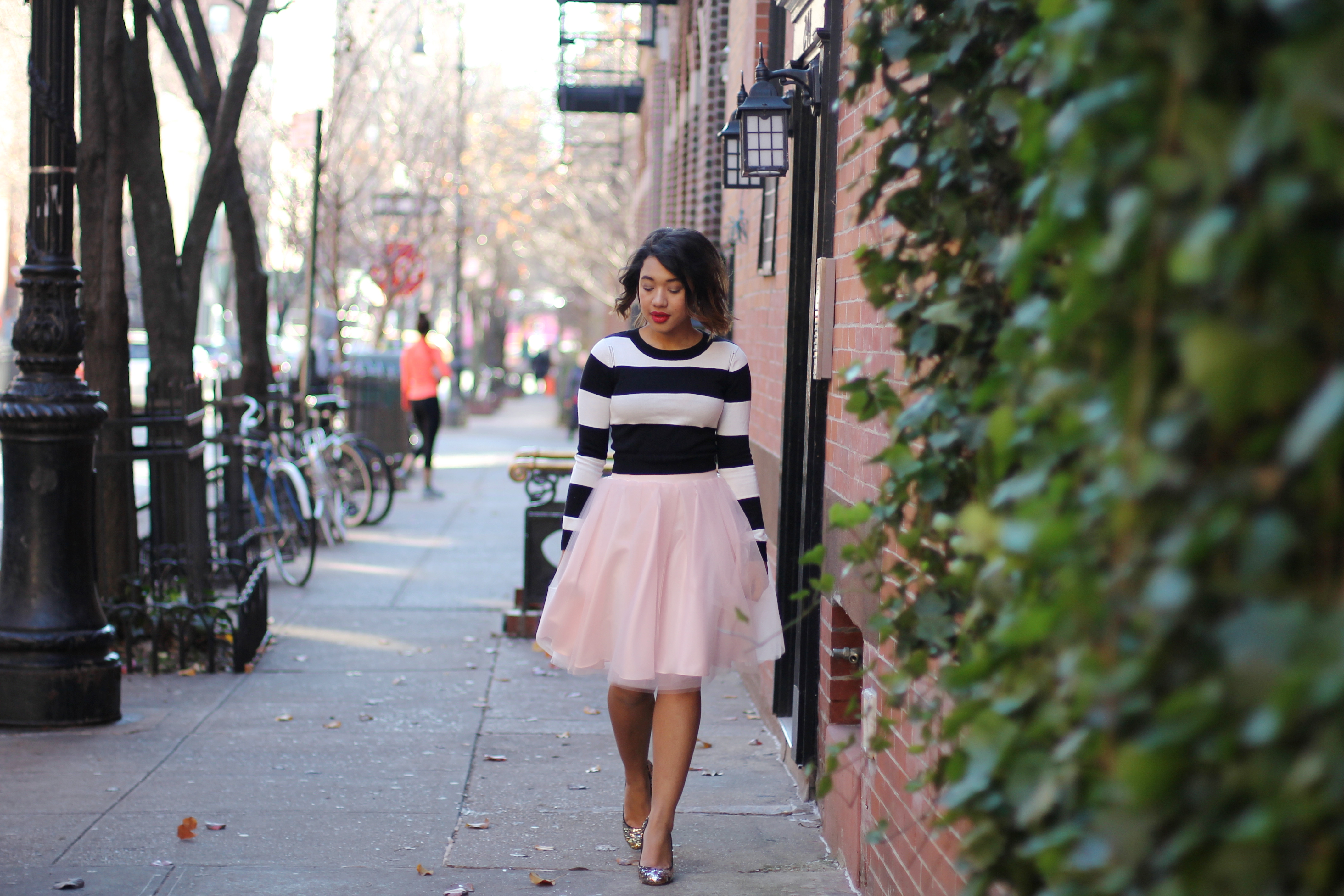 Bliss Tulle Ice Pink Ashley Skirt 22 length c/o
Aqua Striped Sweater via Bloomingdales || J.crew Sequin Sparkle Pumps
P.S. congrats to Mae Nunez (pinterest.com/maeamor) for winning last weeks giveaway you have 48 hours to email pr@yoanabaraschi.com to coordinate your prize 🙂 !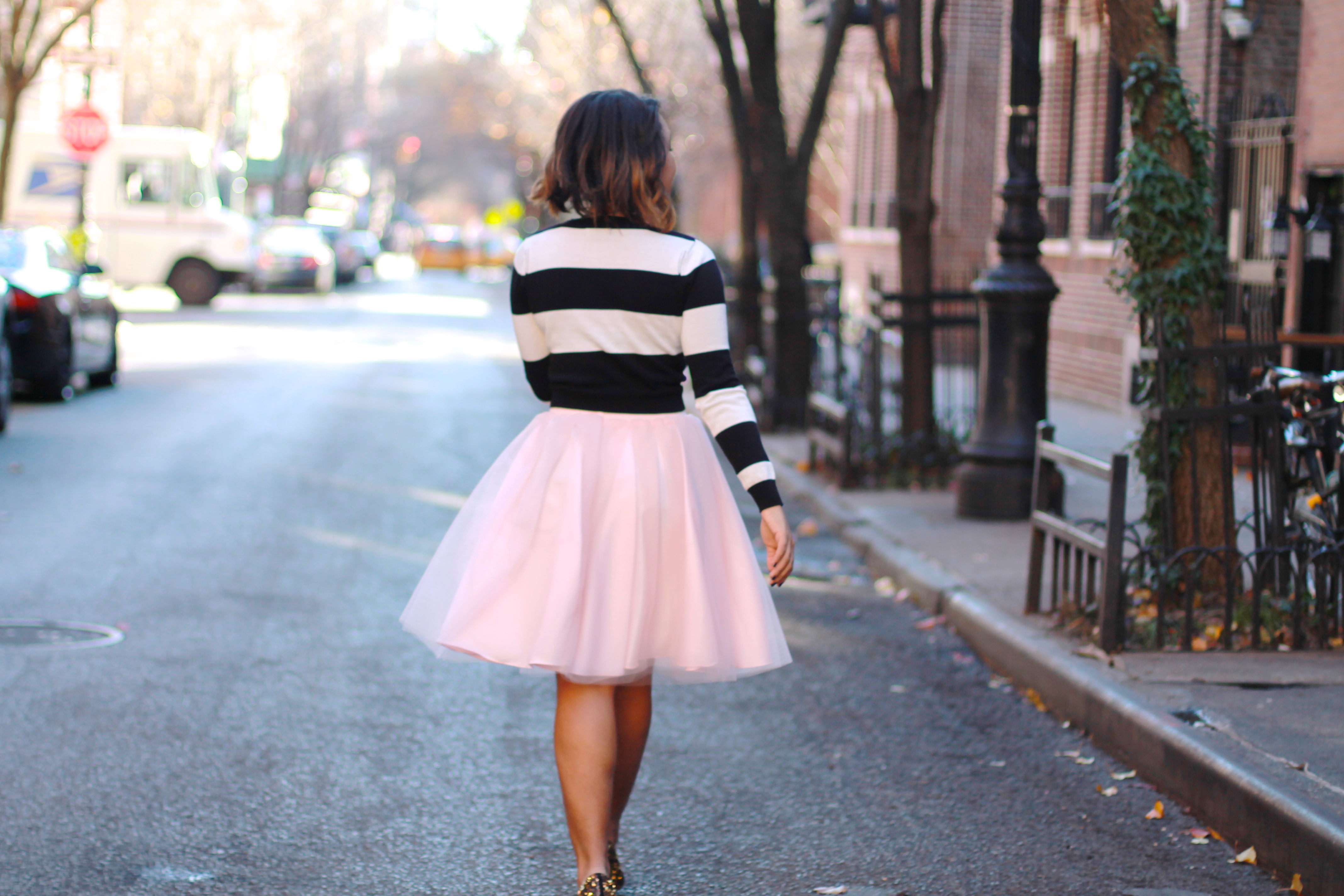 Looking for more tulle inspo? check out these posts:
One || Two || Three
SHARE OR SAVE FOR LATER