Sep
12
2015
Sep 12 2015
Blue Crush
NYFW DAY ONE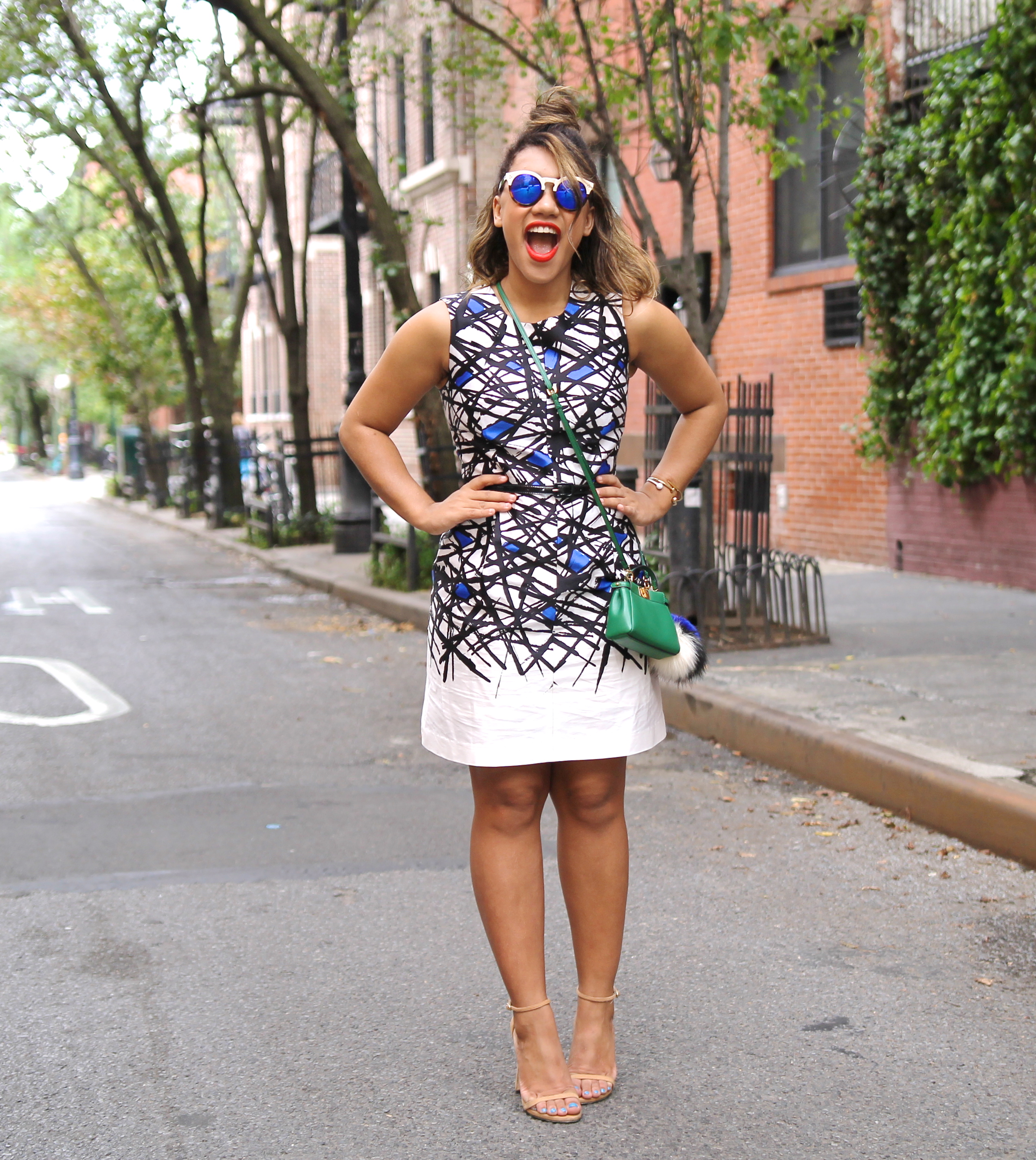 Hello Fashion Week!!!!!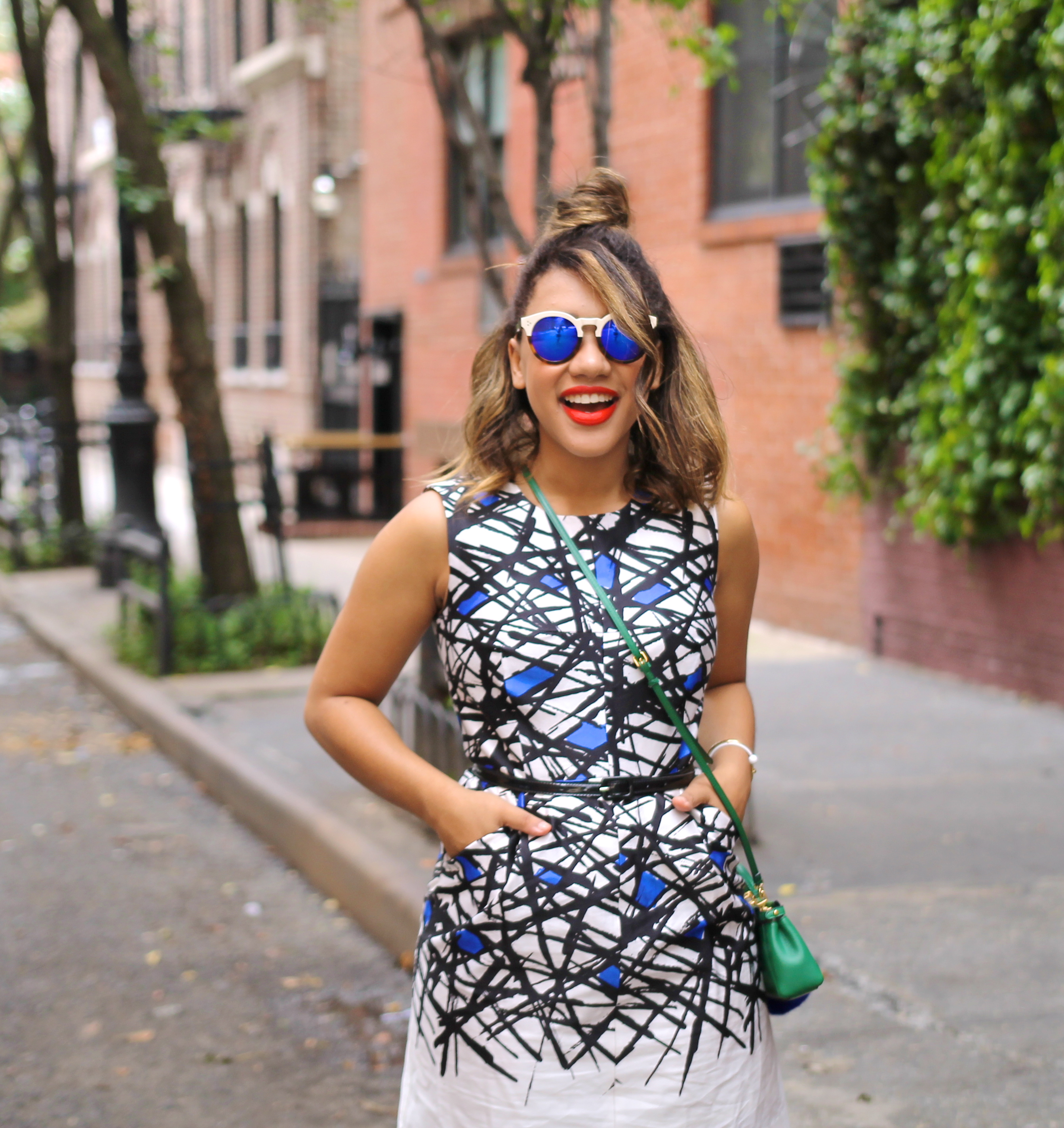 The craziest and potentially most over dressed time of the year has finally arrived, WOO!
Thanks right, NYFW is here!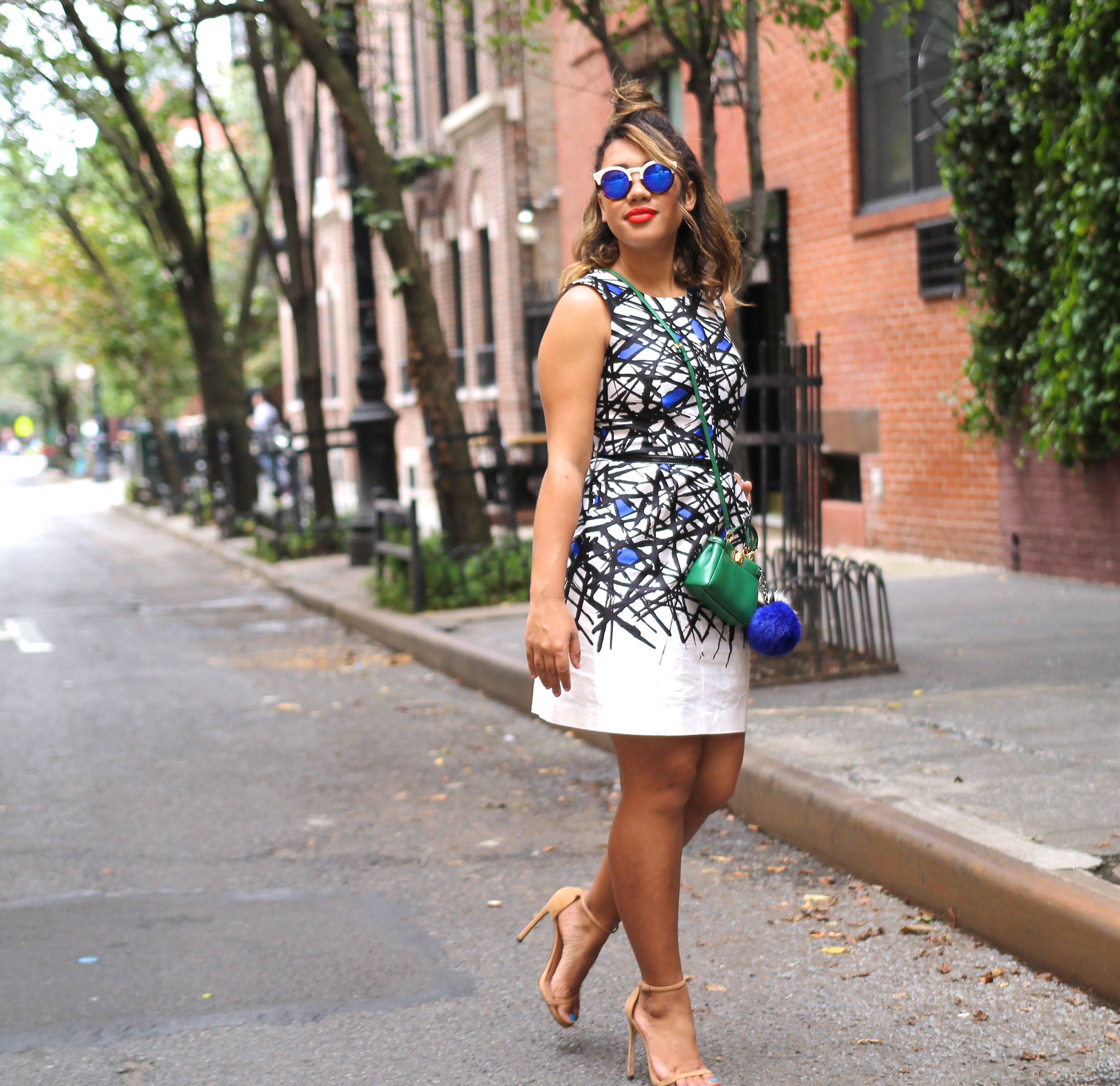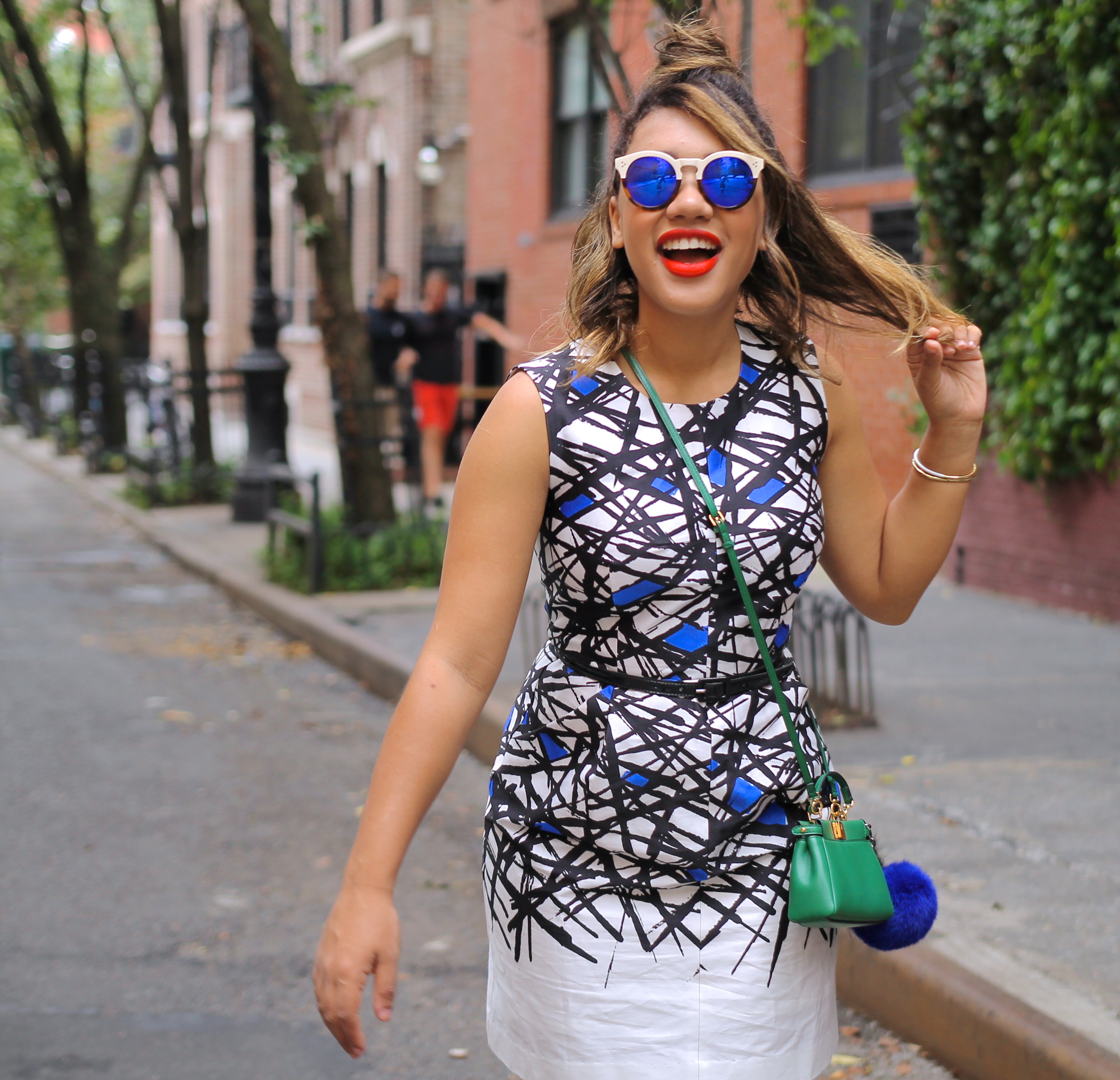 Since I live in NYC (yay) I try to attend as many FW shows and activities as I can, but also try to only invest my time in ones that I can relate to… and hopefully you can relate to too! However, I do work full time in addition to blogging so my FW activities are restricted to times that don't conflict with my 9-5, pretty much like my normal blogging hours! However, I was in Boston with r29 on Wednesday and took day 1 & 2 of FW (thursday and friday) off so I did get to do a bit more of the crazy fun activities – YAY! Throughout the next tenish days I'll be showing you a look at what I wore, what I did and (most importantly) who I was with during NYFW so stay tuned – Oh and you can always follow along via snap chat (xocourtneyquinn), twitter (@colormecourtney) and instagram (@colormecourtney) – WOO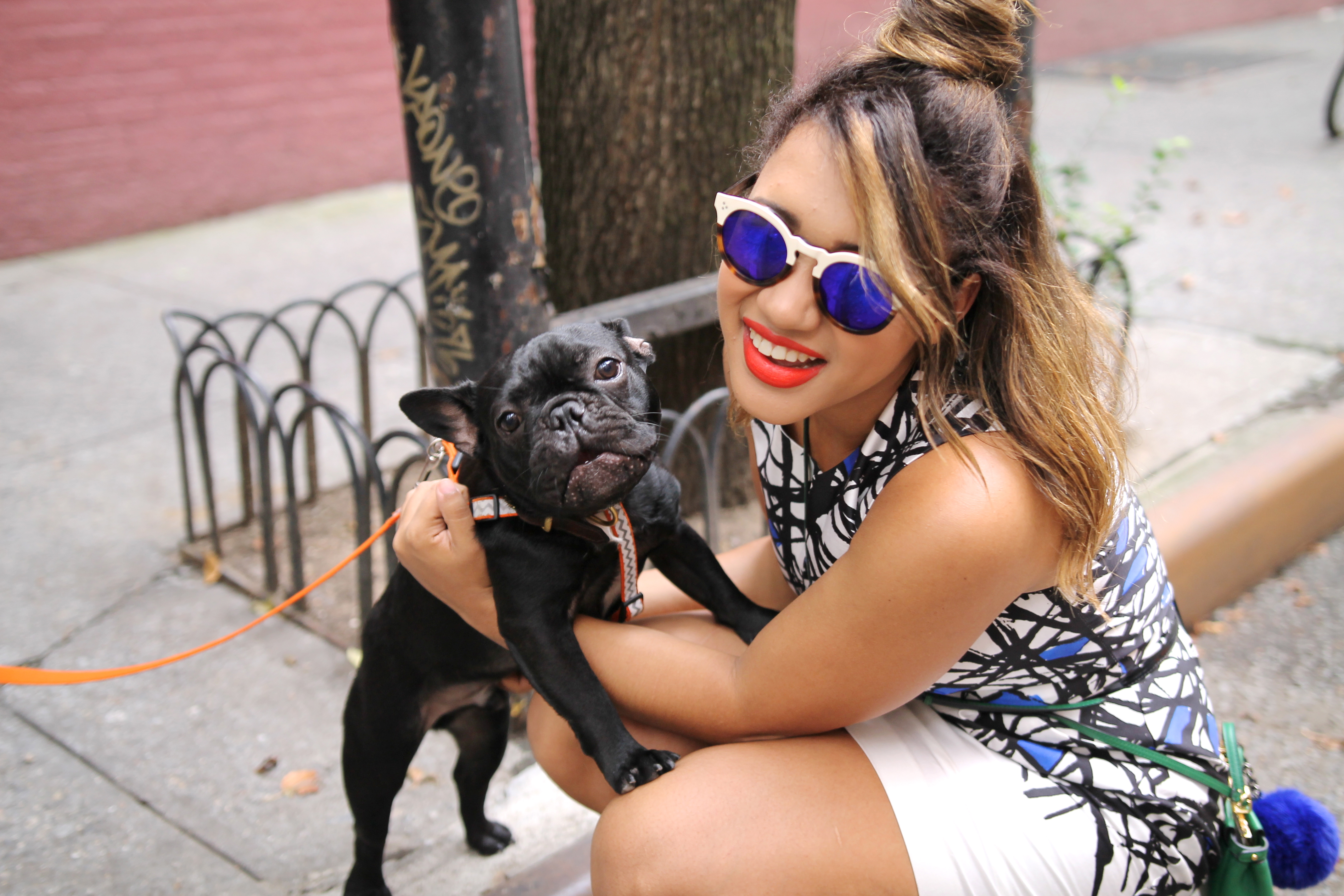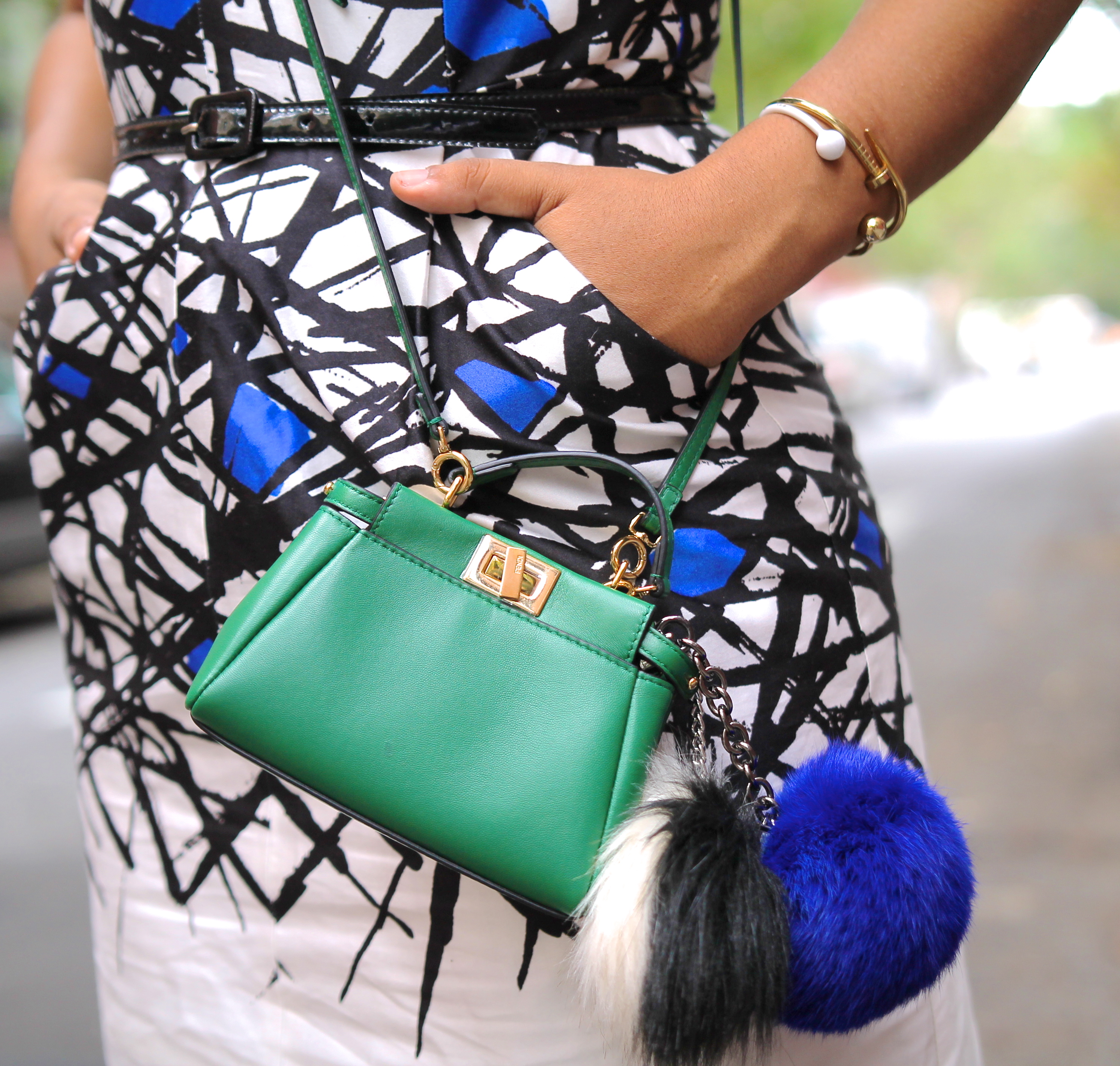 For NYFW day one I arrived home from boston about mid day, the ran home and quick changed for shows! I had to miss BCBG that morning but was able to attend Desigual before skipping around town for a few more fun events! I ended the night in Brooklyn with Refinery 29 at 29 Rooms where I hosted a mini mouse fun house room (see the evidence on instagram & Facebook).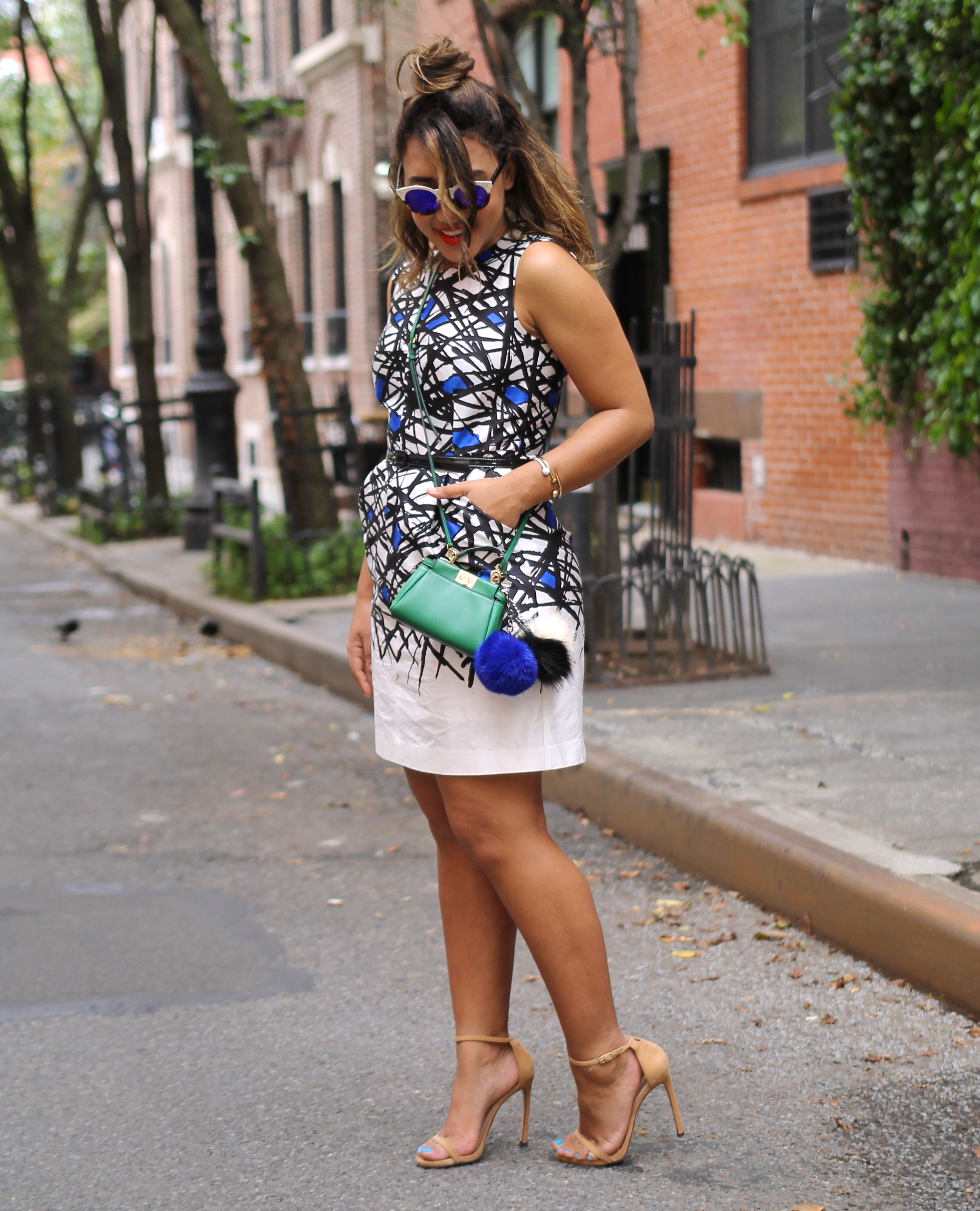 For my look, I kept it kind of simple in a crazy cute patterned milly dress and nude sandals – I almost didn't purchase this dress when I saw it online but then I realized it has POCKETS which is a total game changer!! My favorite part of the look was OMG THIS TINY LITTLE BABY FENDI BAG that I'm obsessed with, plus I added some edge with this half up man bun hairdo and bold, color blocked sunnies!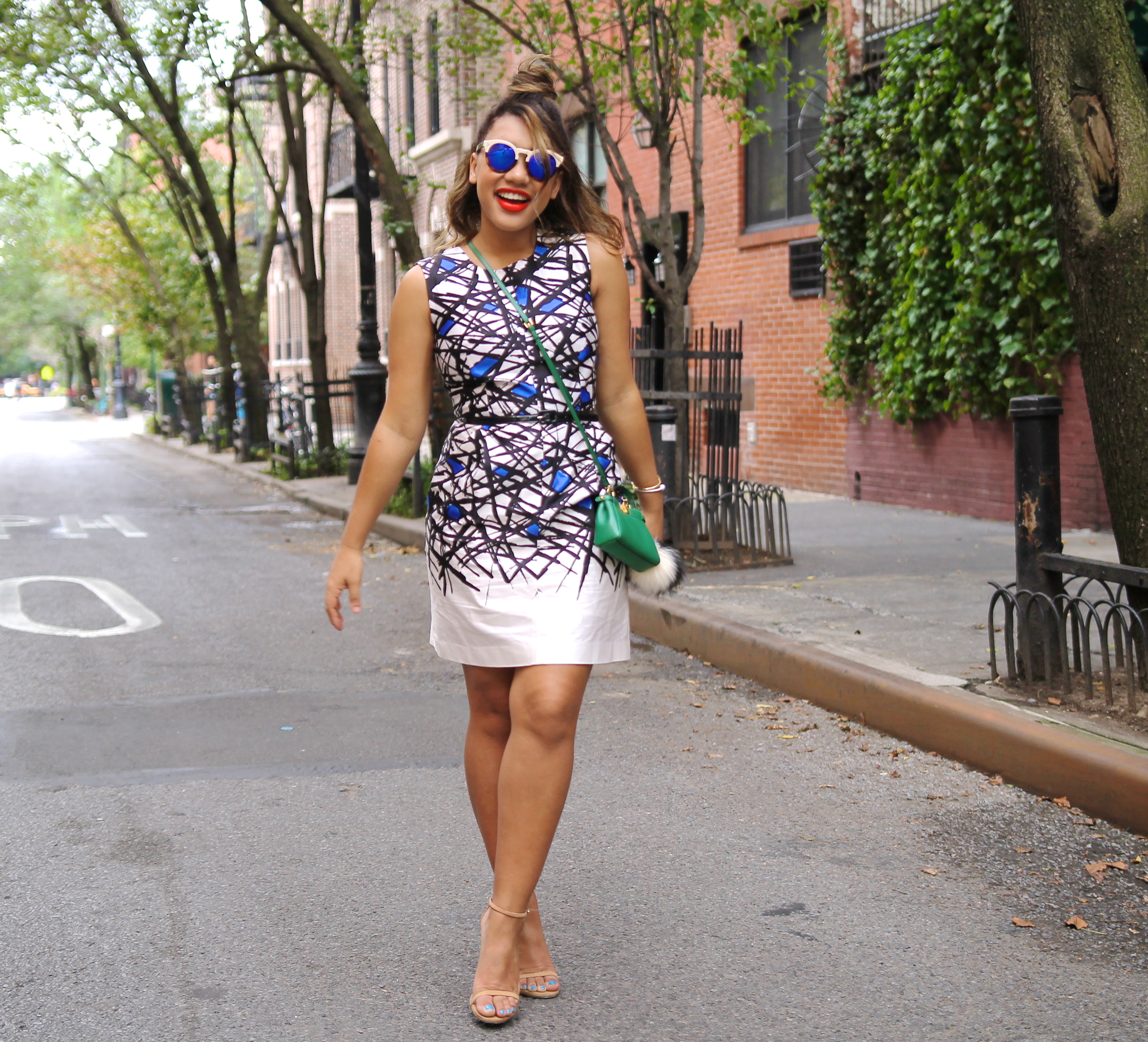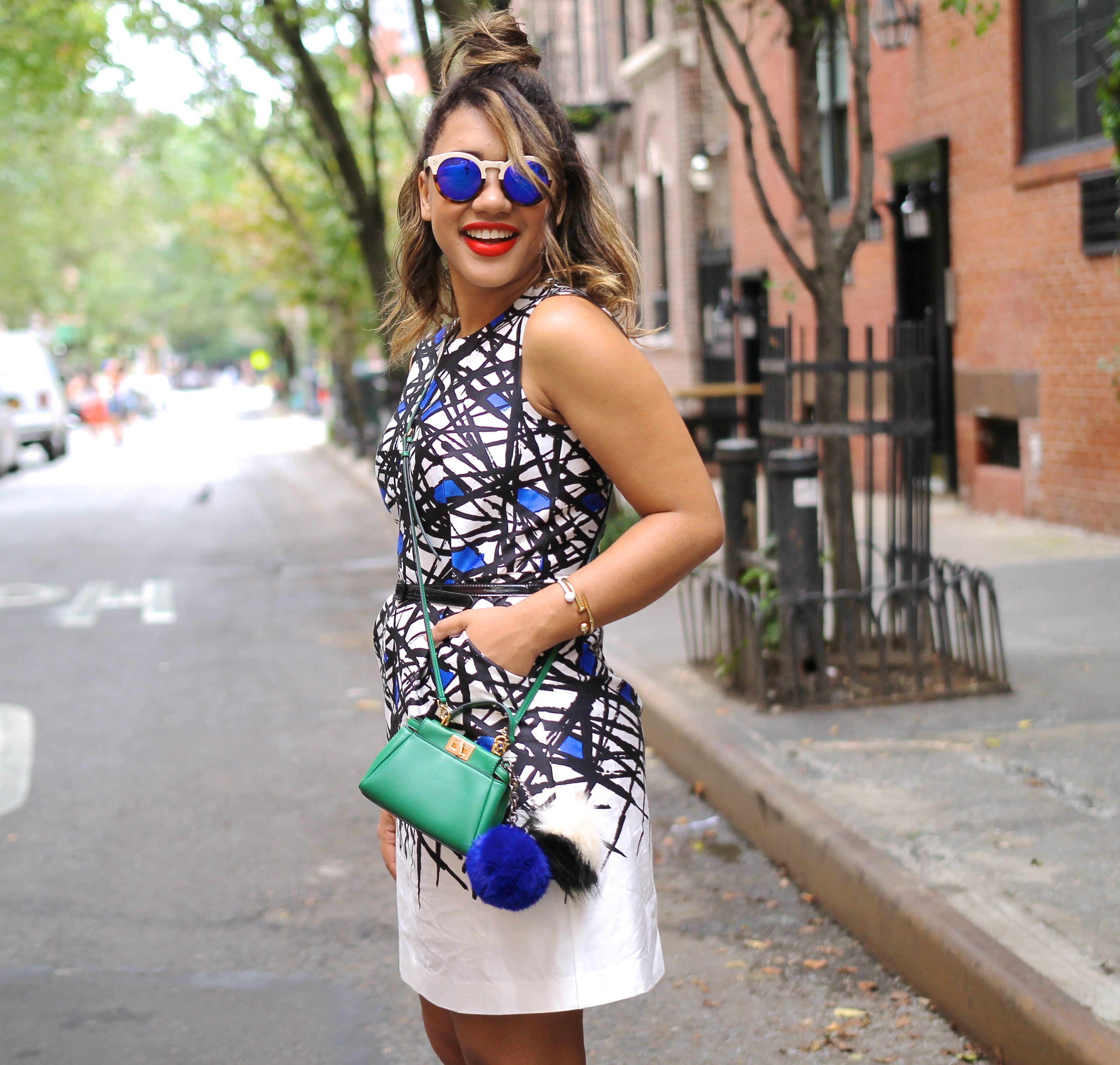 SHARE OR SAVE FOR LATER