Oct
2
2014
Oct 2 2014
Camo + Leopard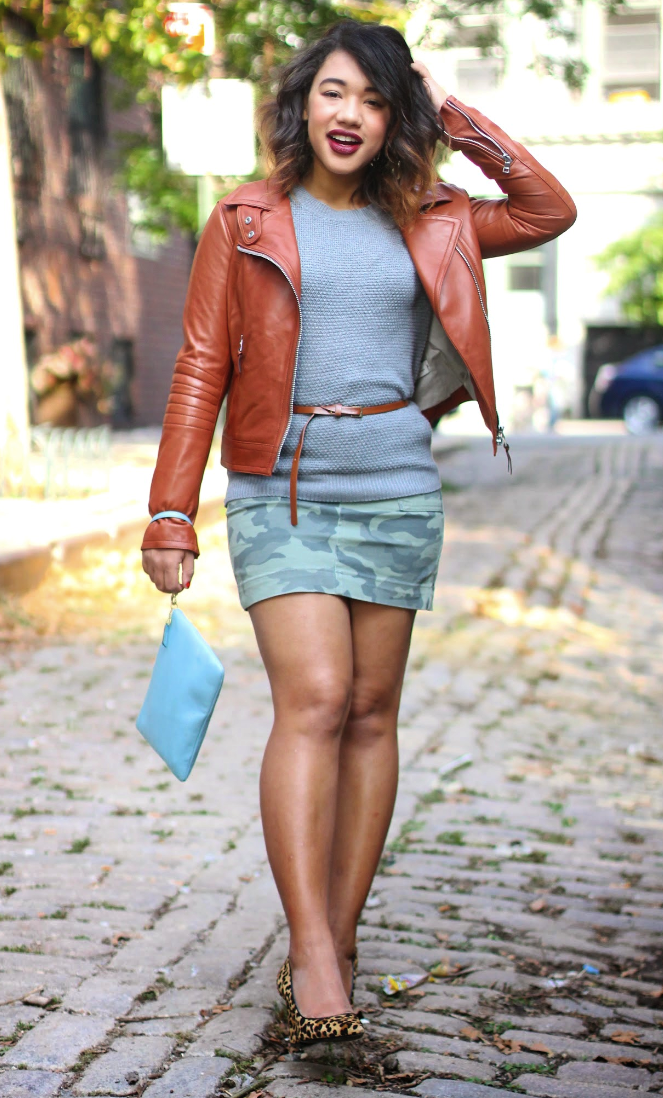 Today I'm pattern mixing with two prints that are unexpectedly neutral, camo & leopard! And talking about a few recent steps I have been taking to challenge myself and my closet – self five!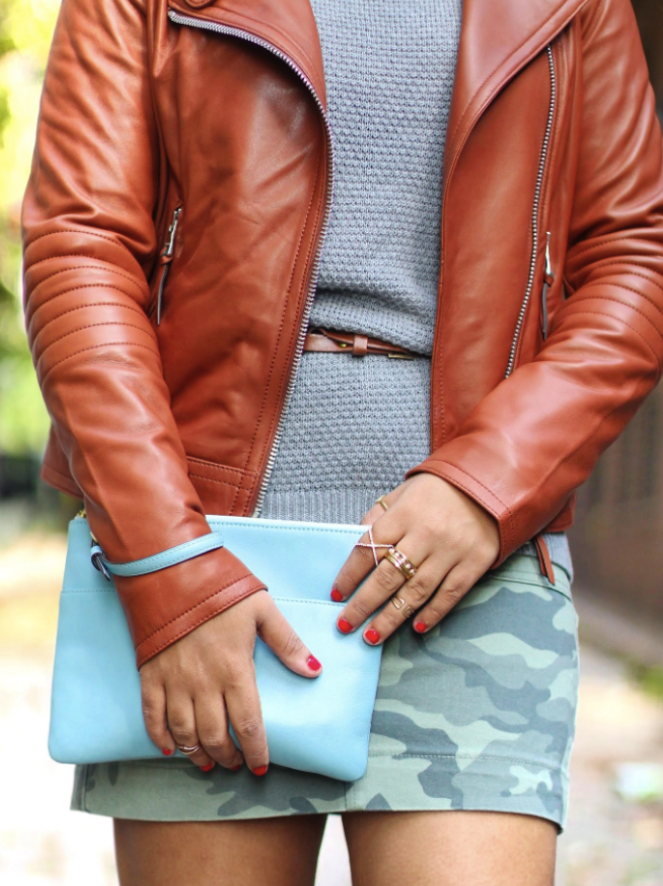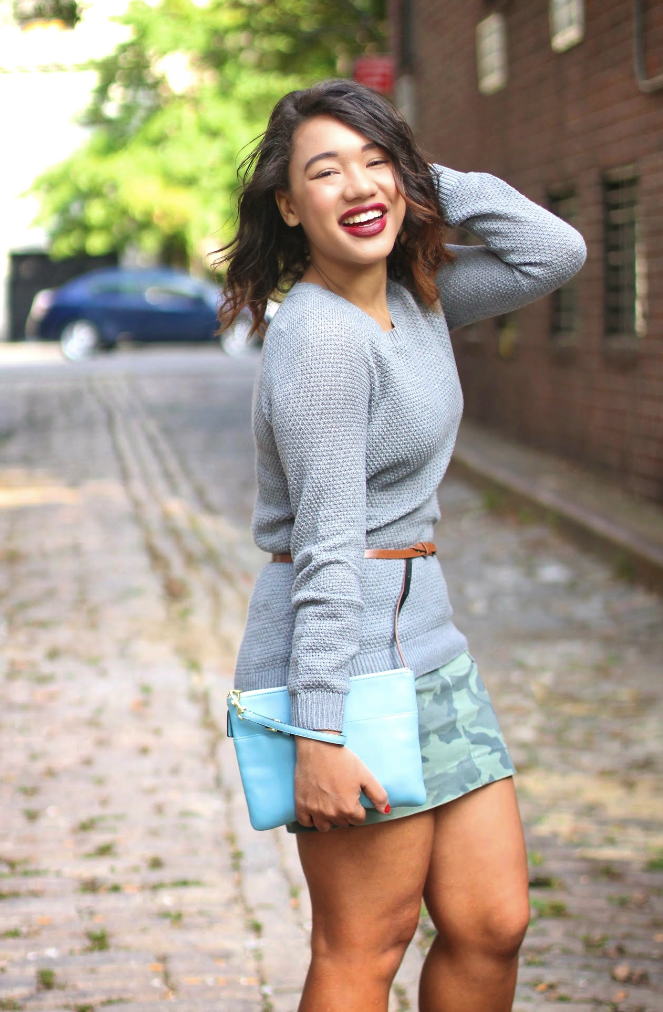 I've never been a big fan of camo print, well unless it's a camo pants & flip flops situation – "I saw Cady Heron wearing camo pants and flip flips, so I bought camo pants & flip flops" But while on a mass ordering spree from Old Navy (guys, I have an online shopping addiction, I need help … p.s. everything at old navy is 30% off till 10/9, heck yeah) I added this camo skirt to cart to give it a whirl. It's a mini pencil skirt – so not my shape. As you have probably noticed I go for the fit & flare variety in the midi length, and have a "the more the merrier" attitude towards stripes and leather and pleats (oh my). But sometimes you have to add something unexpected to your wardrobe, and switch things up a bit … you know #DressOutsideTheLInes!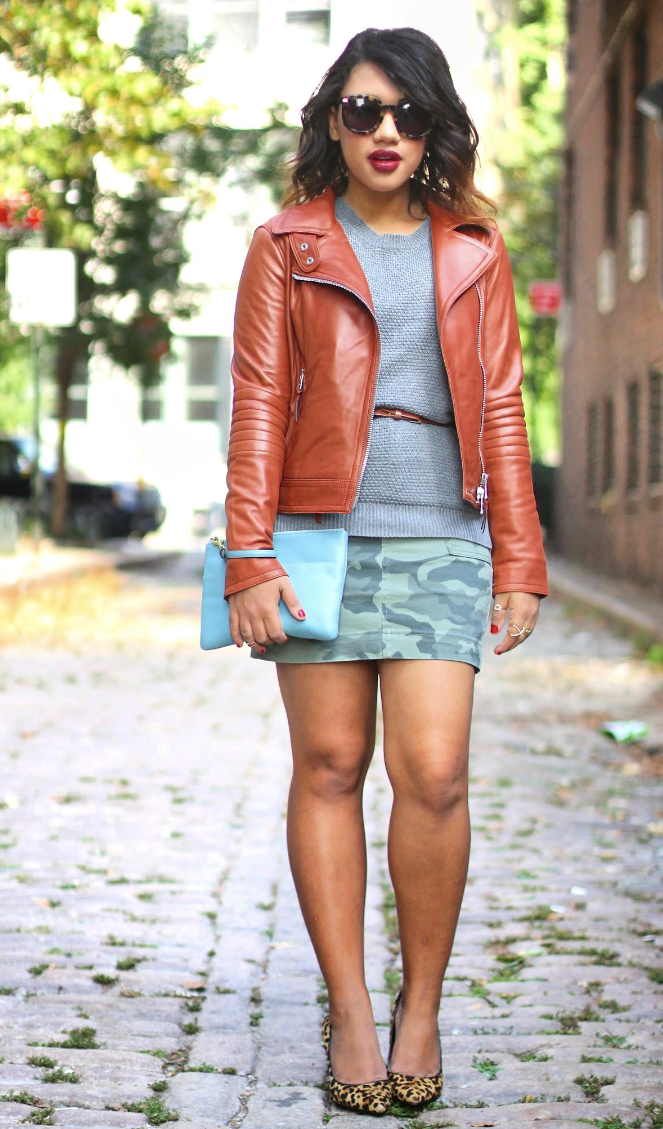 Anyways, if camo wasn't enough of a streeettch for me, the same week I added my first and only brown piece to my wardrobe … a whiskey leather jacket from Coach! I snagged this sucker for a crazy deal, if I told you you wouldn't even believe me (yay employee perks) but was still a little scared about mixing it into your wardrobe. Since I don't own anything brown, or navy it is really hard to start, because if you add one navy piece or your first brown item but everything else you own is striped and bright and candy colored, what do you wear it with? … a camo skirt, that's what.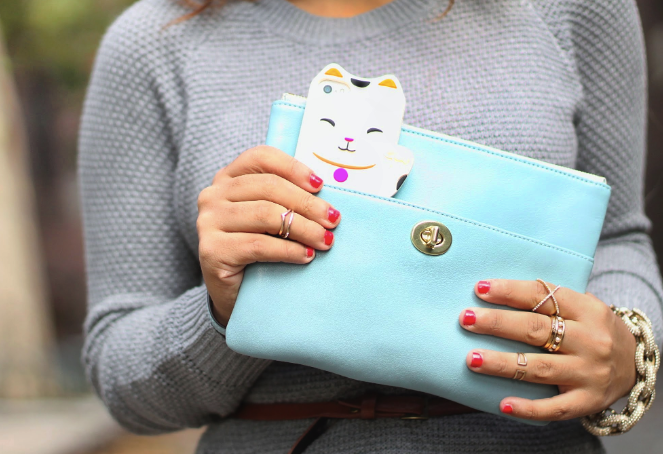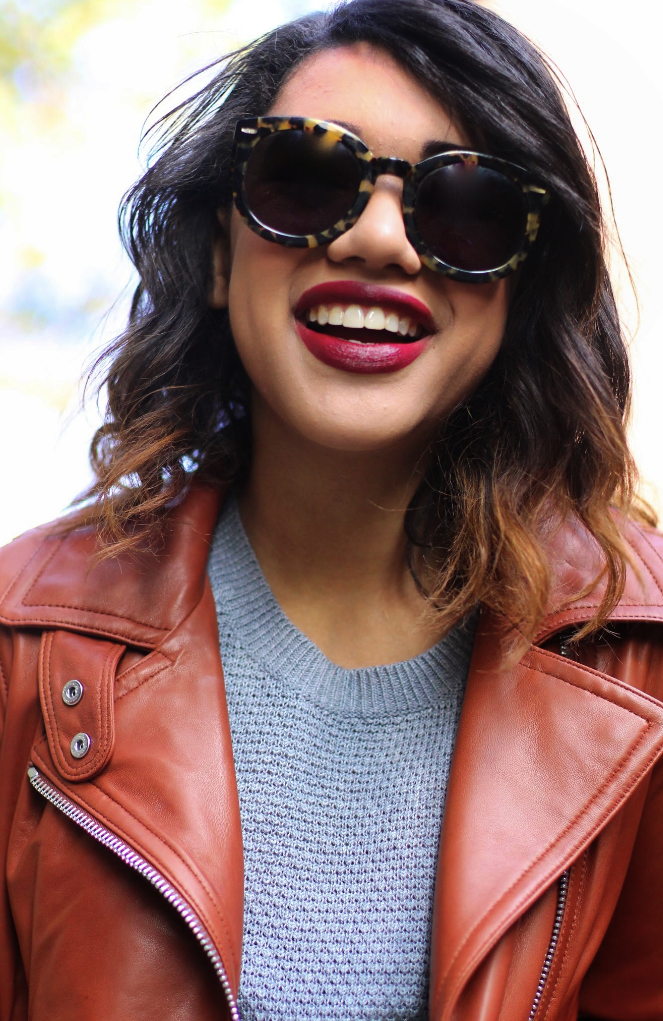 Let's make it 3 for 3, I stepped outside of my comfort skirt with a camo mini (what, what … that's strike 1), then took a walk on the wild side by wearing this brown leather jacket (strike 2) and finally totally went against my normal tucked-in style by wearing a sweater over my skirt. Don't call the officials yet, I haven't been completely abducted by aliens with alternative style preferences… I still keep it Courtney with a pop of leopard (always), my signature colored lip (cherry bomb for fall) and by defining my waist aka my smallest point with a skinny mini belt – see I haven't completely changed.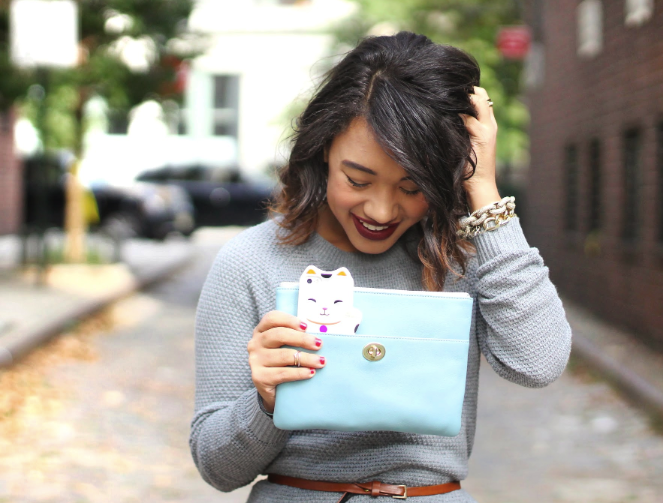 I hope you liked this different side of my style (and don't disown me for it !!!) I am always trying to switch things up and challenge my fashion sense and closet potential… hope it inspires you to do it too 🙂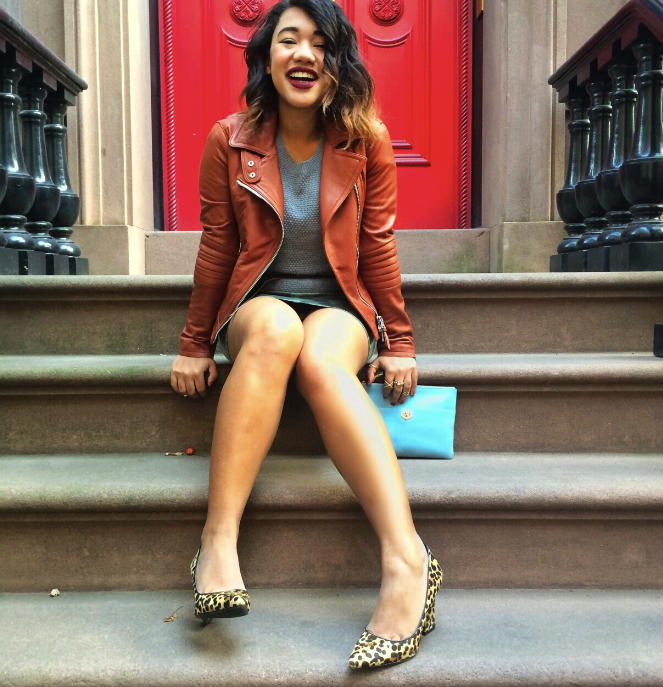 Fun fact, the brownstone next door is Carrie Bradshaw's in Sex and the City! Via instagram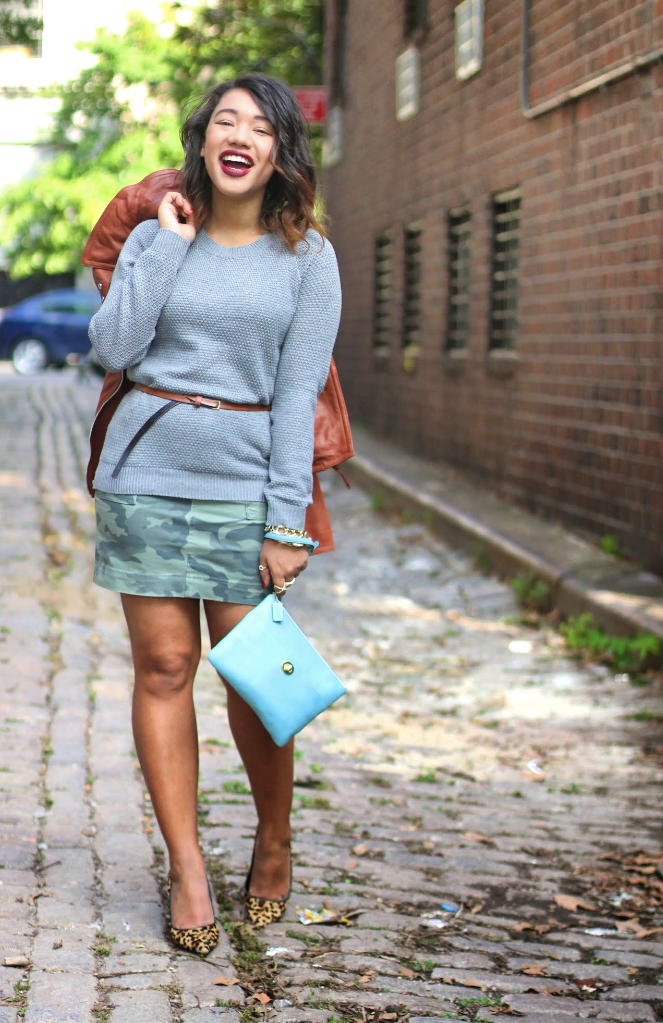 Old Navy
Camo Skirt
|| 
Nine West Leopard Pumps
Coach
Brown Leather Jacket
||
Old Navy Waffle Knit Sweater
Kate Spade Cat iPhone Case
|| Coach Wristlet (
love
this 
one
)
Rings:
Bauble Bar
||
Armed & Readi
|| Coach Pearl Ring (
similar
) ||
Madewell

Arm Party: J.crew
Pave Link Bracelet
||
Gold Link Bracelet
SHARE OR SAVE FOR LATER