Dec
14
2016
Dec 14 2016
Riding in cars with boys (named Waffles)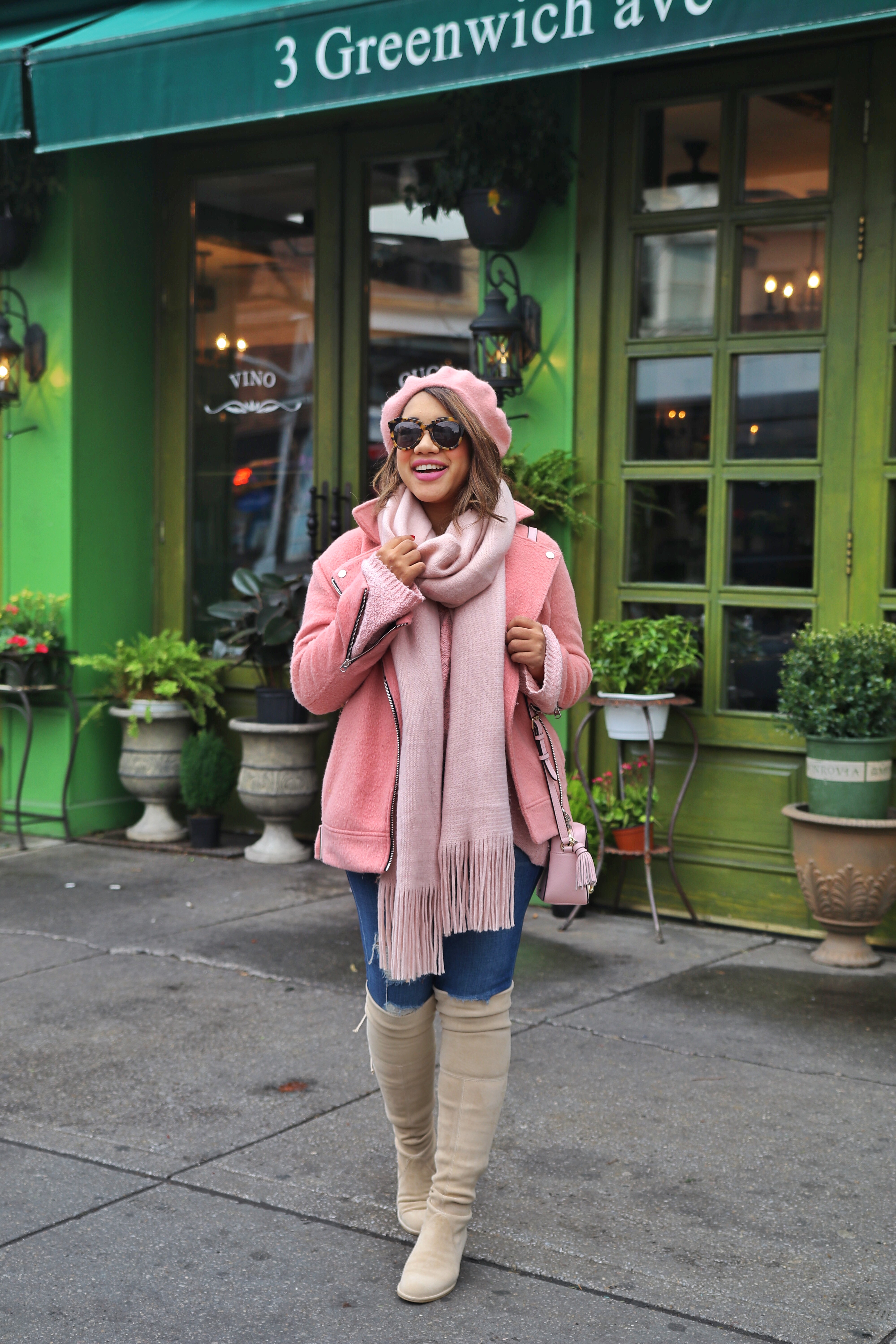 I always get so many requests for a look at my daily life, and I wish I could give you one straight answer but every day is really different.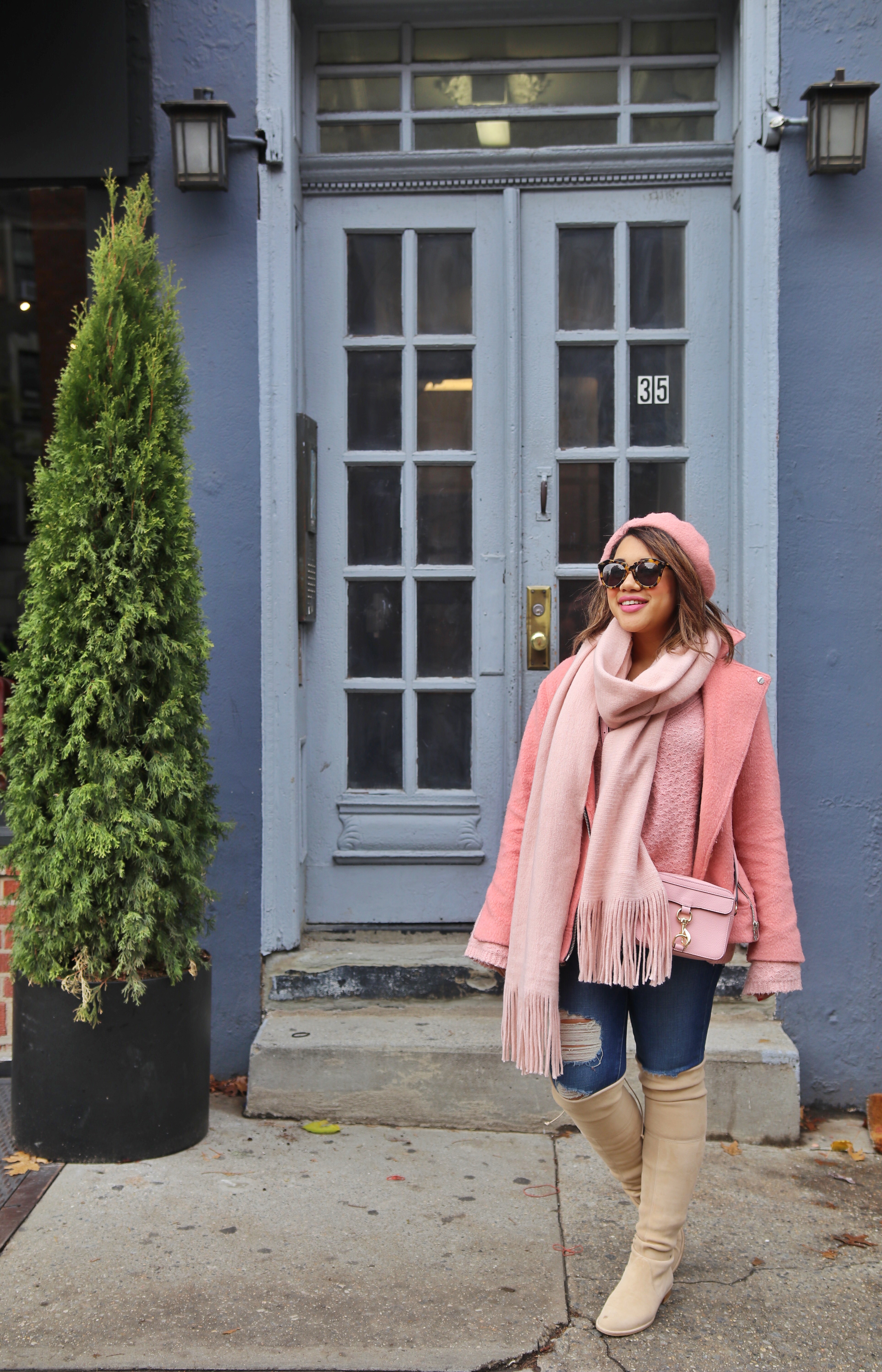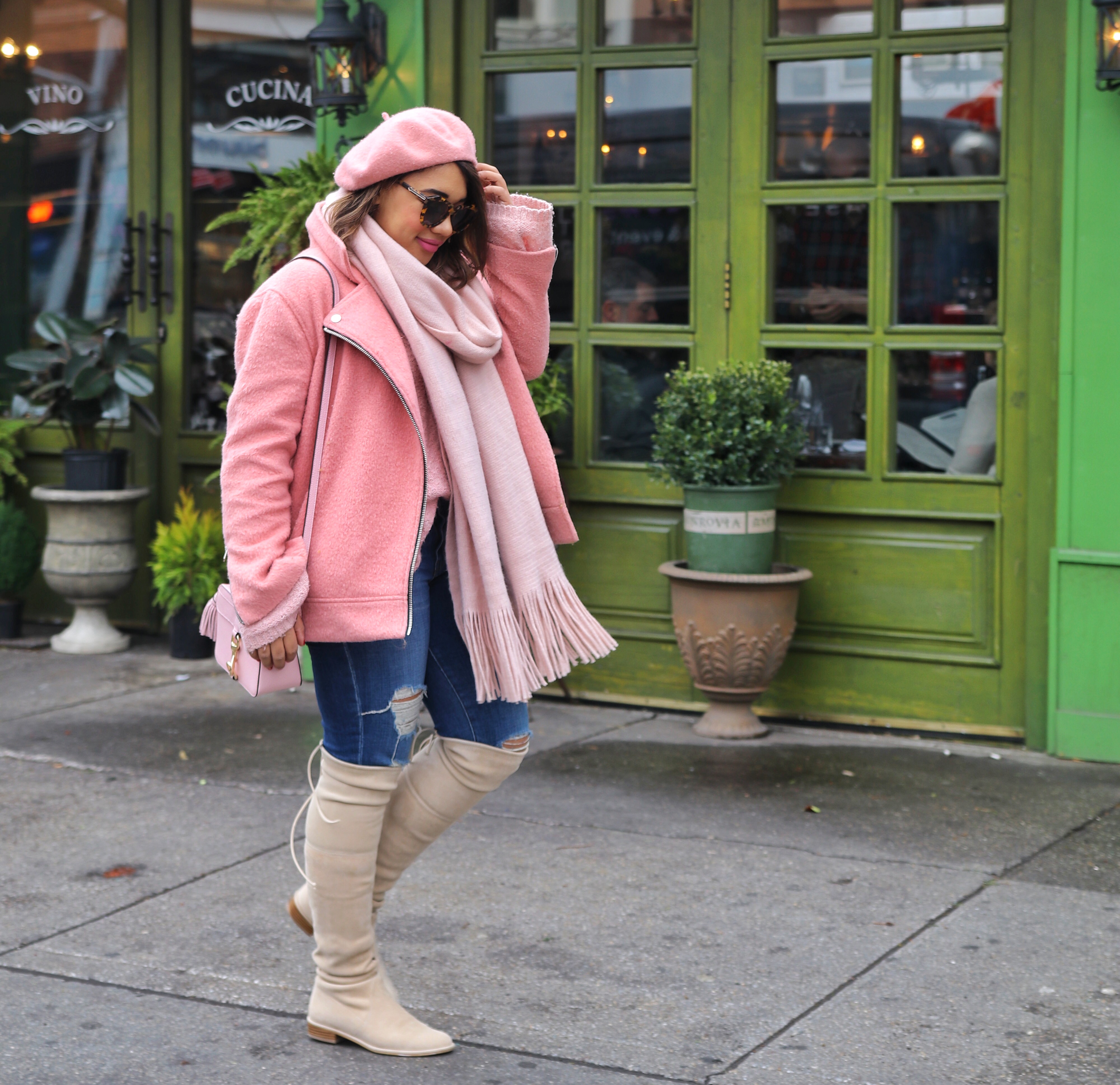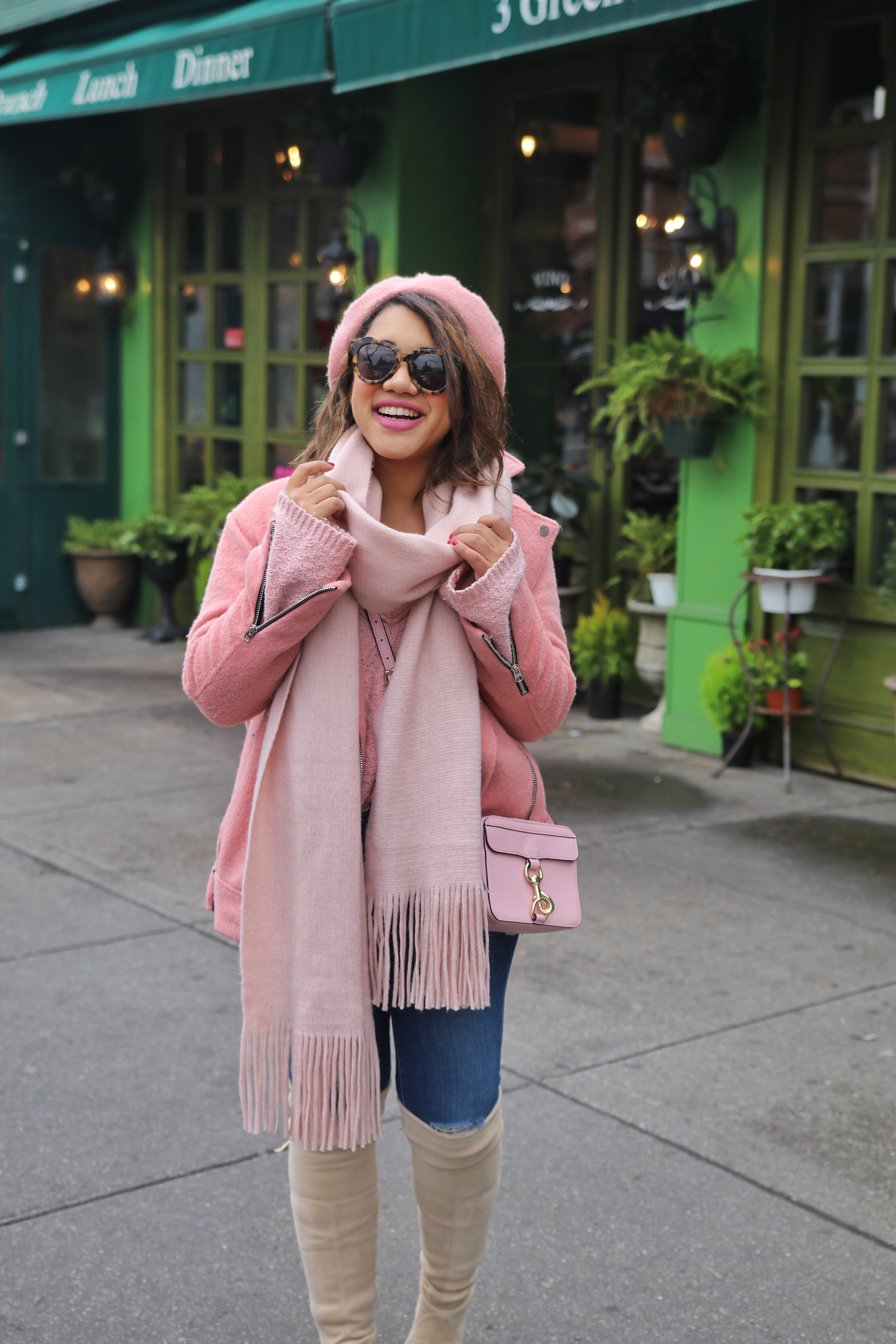 As a full time blogger, it's hard to get in a routine. Some days I'm in NYC while other days I'm flying across the country for projects. Some days I have anywhere from 5 to 10 photoshoots in a day and other days I'm on my laptop from 6AM to midnight in my pajamas editing and answering emails. One thing's forsure is my days are always different, but on those days that I do leave the house, there is usually one constant in my life – Uber.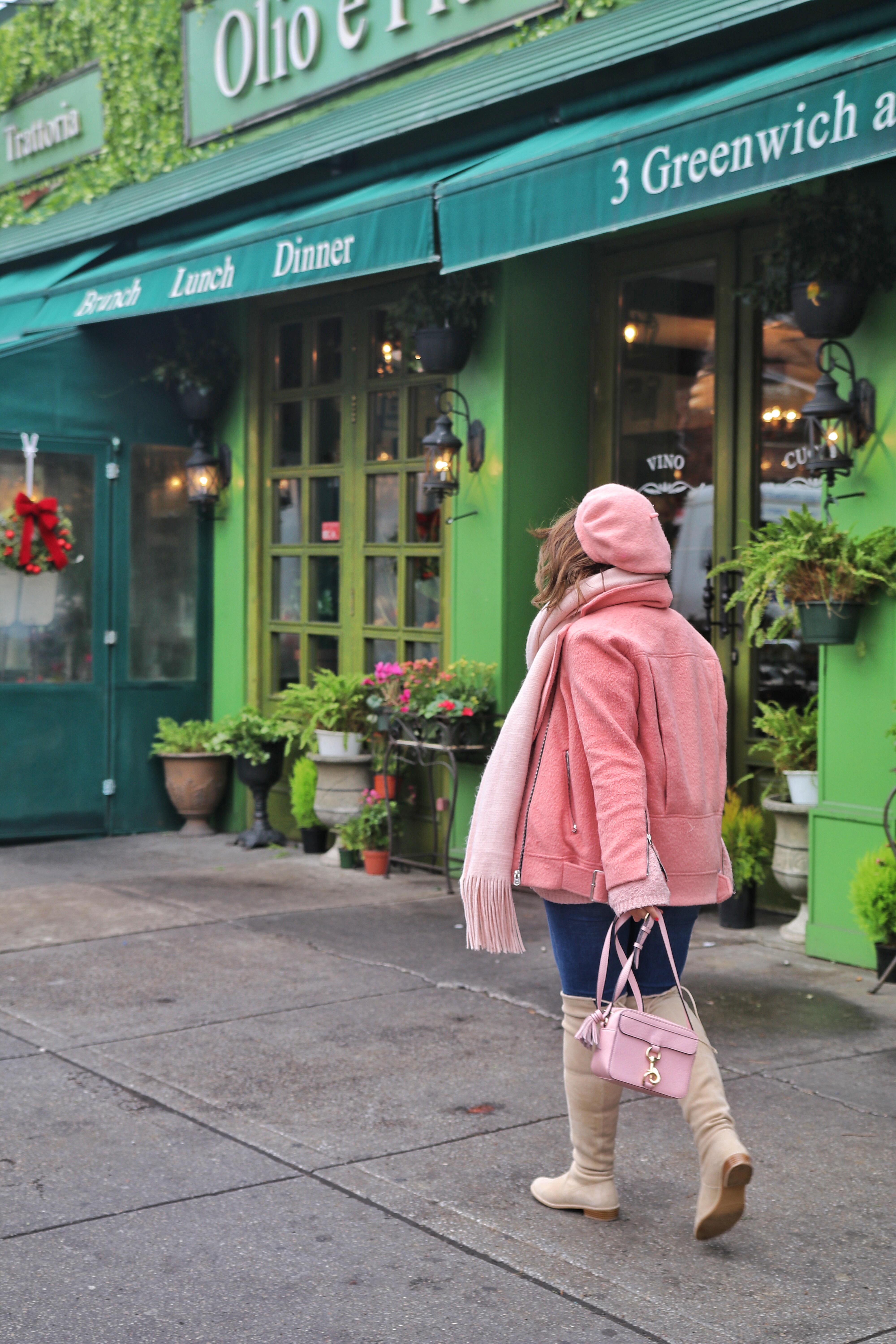 I'm not sure what my life would be like with Uber. Since I don't have a car, I really do use it almost every single day in the city, especially this time of the year. Today I'm going to take you through an average tuesday to see all of the ways I use Uber in NYC.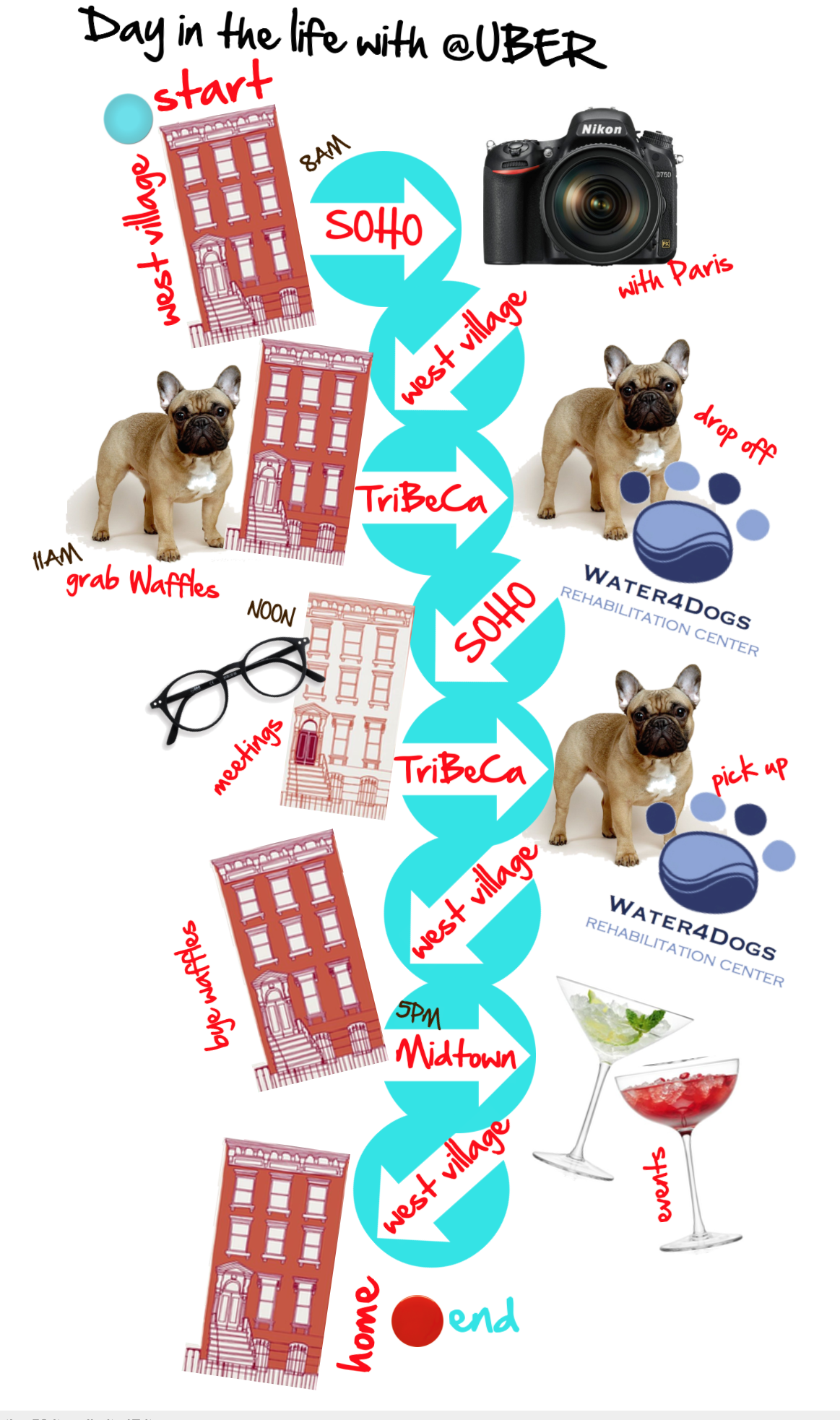 My day starts in the West Village, when Paris and I rome to a location (usually in Soho) to shoot. This is somewhere we could walk easily, but like to save time and stay warm to traveling via Uber. Then we hop in an Uber that drops me back at home, and takes Paris on to work in midtown. After working on some emails and things at home, it's time for Waffles to go to dog therapy in TriBeca. Every since he got IVDD we go twice a week. Sometimes I stay with him and other times I drop him off and run errands or go to appointments in Soho.
After appointments, I head back to pick up waffles before we both go back to our apartment in the west village. Then I'll work more from the apartment before jetting off to Midtown for more meetings or blog events in the evening. My day finally ends with a ride back home to the West Village to round out my day.
Why Uber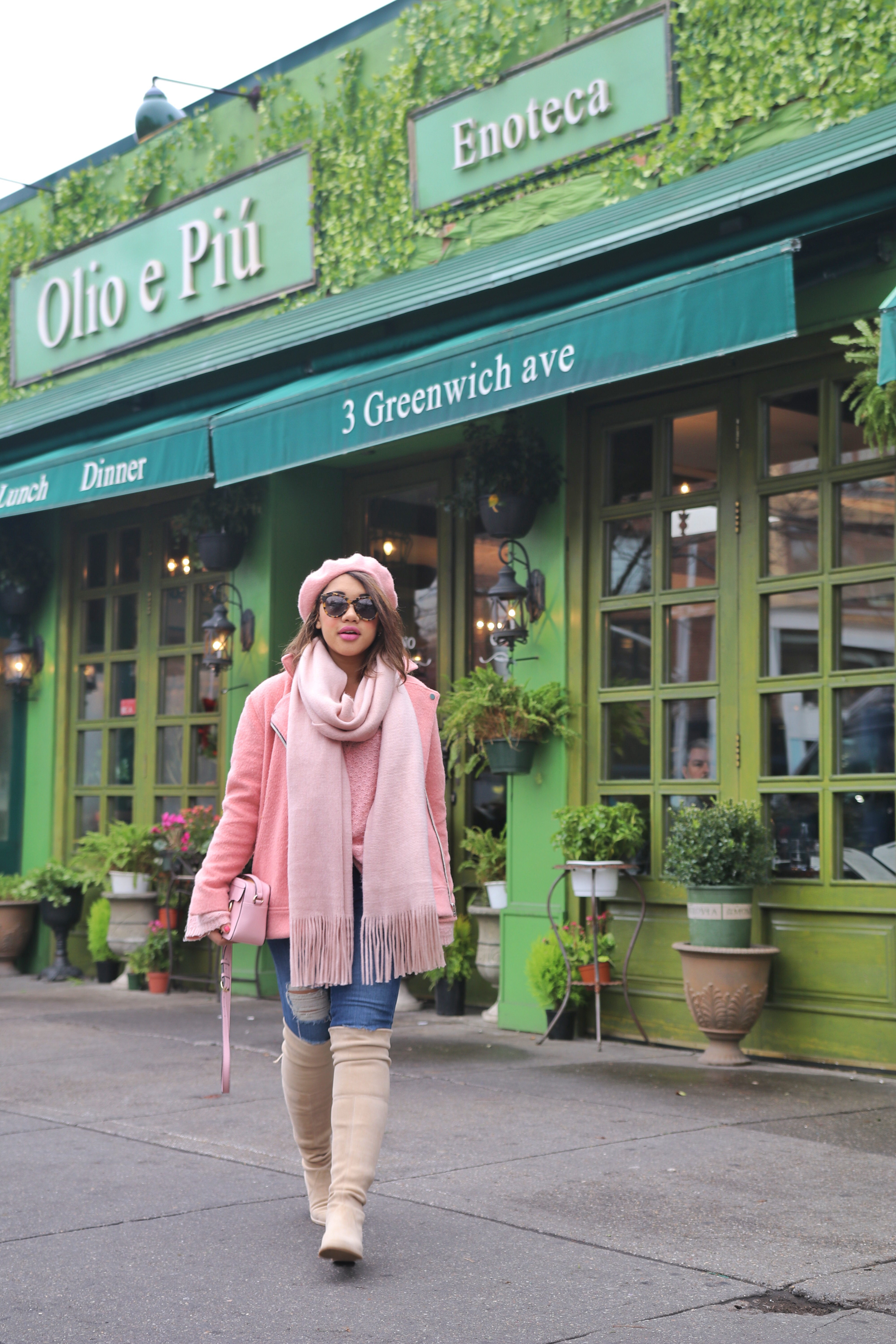 I don't like driving, and doing so isn't really necessary in NYC so I don't own a car and I like it that way. Most New Yorkers, walk, take the subway or some kind of car service (like Uber) to get around. I love walking but I spend most days in high heels or expensive shoes (like these clean white boots that I don't want to destroy anytime soon) so Uber makes the most sense for me!
Here are a few more reasons why I love Uber over the alternatives: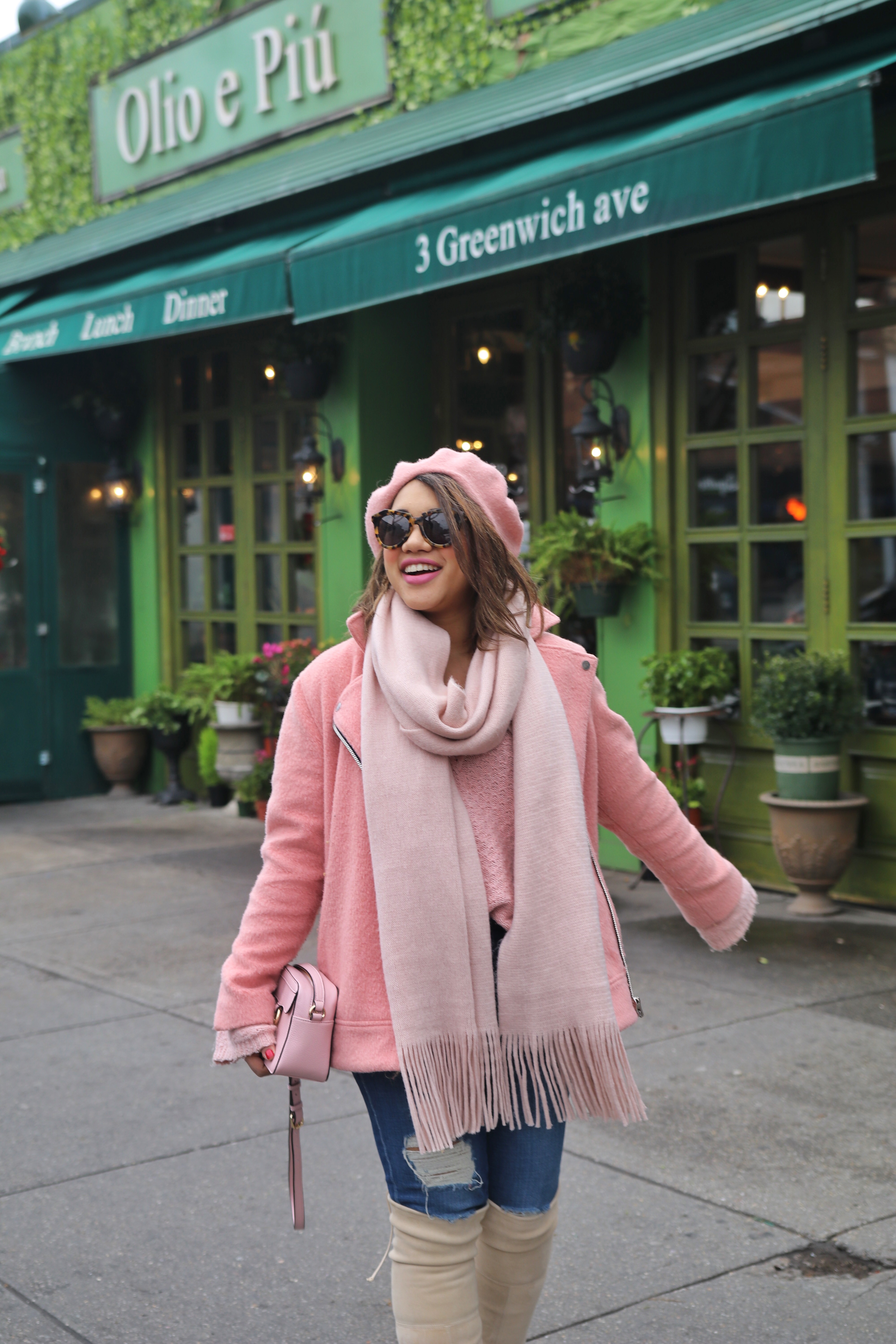 1 – They never give me crap about totting around Waffles. Cabs and other car services always give me an eye roll or a dirty look when I do, sometimes they won't even stop for us… how rude is that! I don't know how you can say no to Waffles.
2 – You can call ahead. Although I don't trust people who don't like dogs, I do understand that some people have allergies or hang ups about keeping them in their cars. So whenever I'm bringing waffles, I call the driver to make sure it's okay I bring him. The convo is short and sweet: "Hi this is your Courtney, Uber Passenger. I have a small dog in a bag for this ride is that okay? — great see you soon!"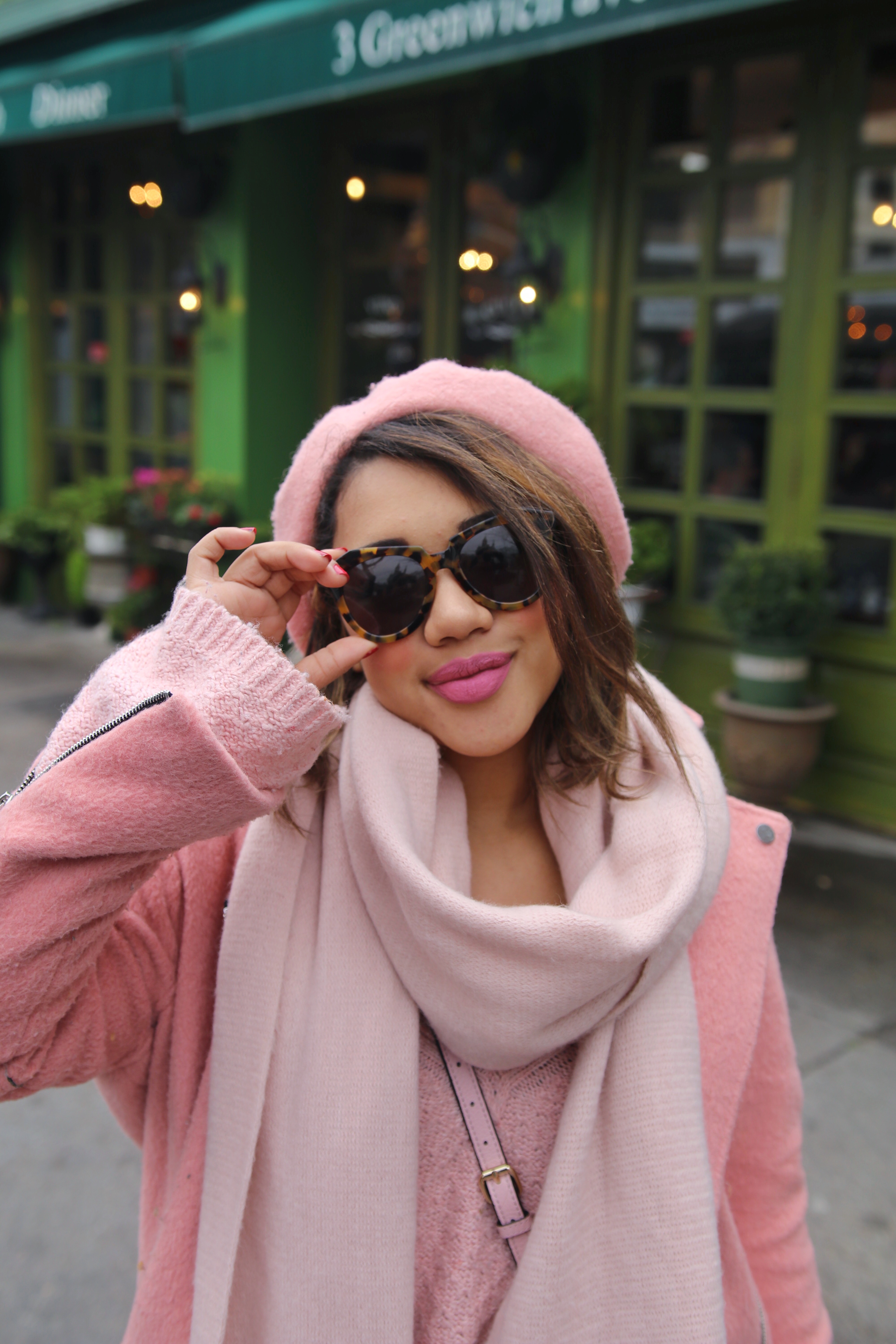 3 – They don't make me car sick. I don't do well in cars, I never have, but ridding around in an NYC cab is a whole different animal. They toss you around from side to side and I almost always get sick. Not to say that I've never found myself carsick in an Uber, but its only a fraction of the time compared to the majority of cab rides resulting in sickness. 
4 – They're ready when you are. Obviously one of the biggest perks of Uber is that you can request a ride while you're still inside and the driver will be ready when you are! This is especially awesome in the winter, when its too cold to run down the street waving away in search of a cab.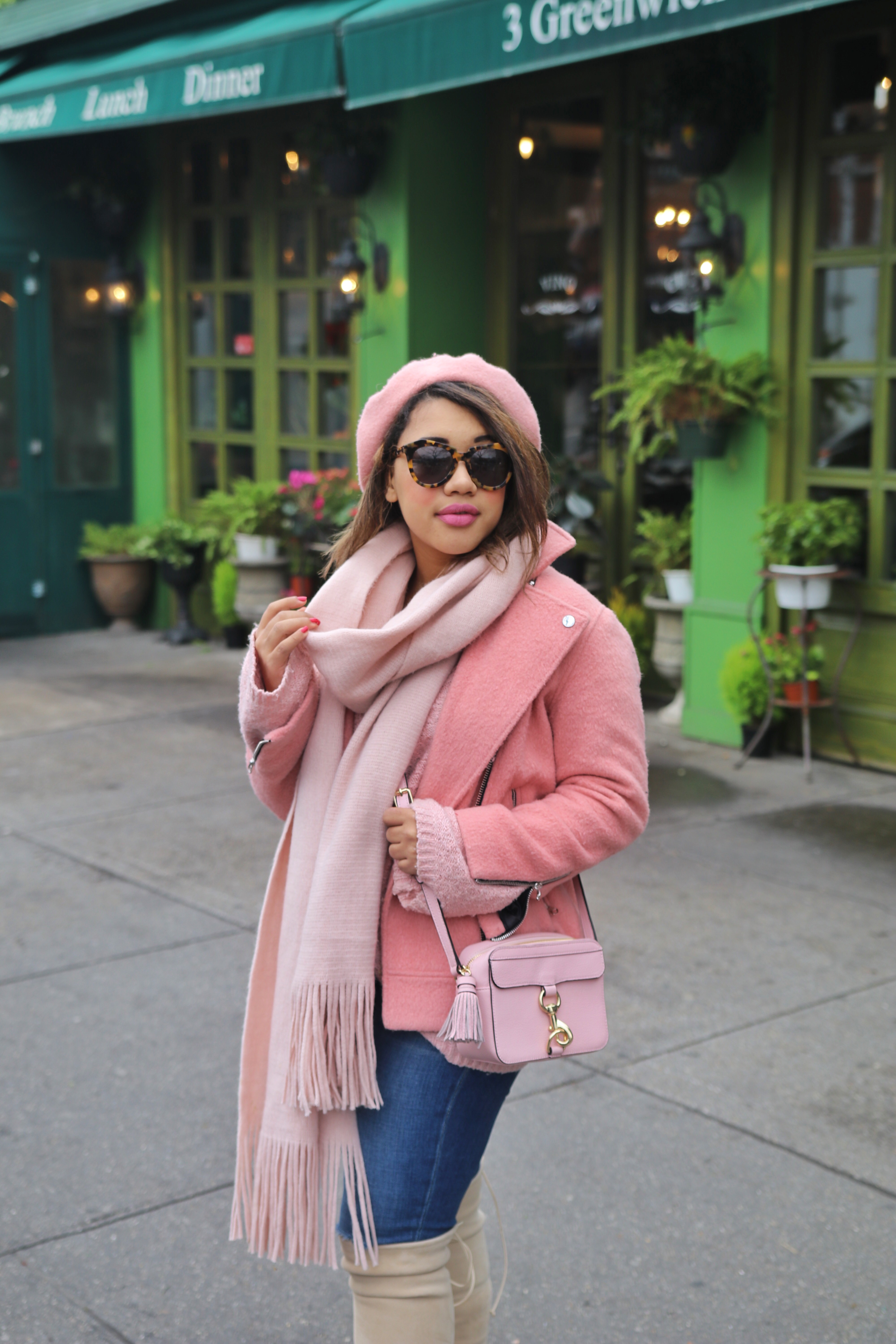 5 – It's your own personal mini tour. Most of the Uber drivers are really friendly, especially outside of New York. When I travel, I always like to take an Uber from the airport and ask the driver all kind of questions. They can help answer anything from history queries to giving you location recommendations, and some of my favorite restaurant finds in out of state places have come from my drivers!
6 – The safety feature! When I  am traveling (or heading home late at night) I love to use the "track my trip" tool and send it to my mom or Paris so they know where I am at all times. This makes me feel safer when I'm traveling alone.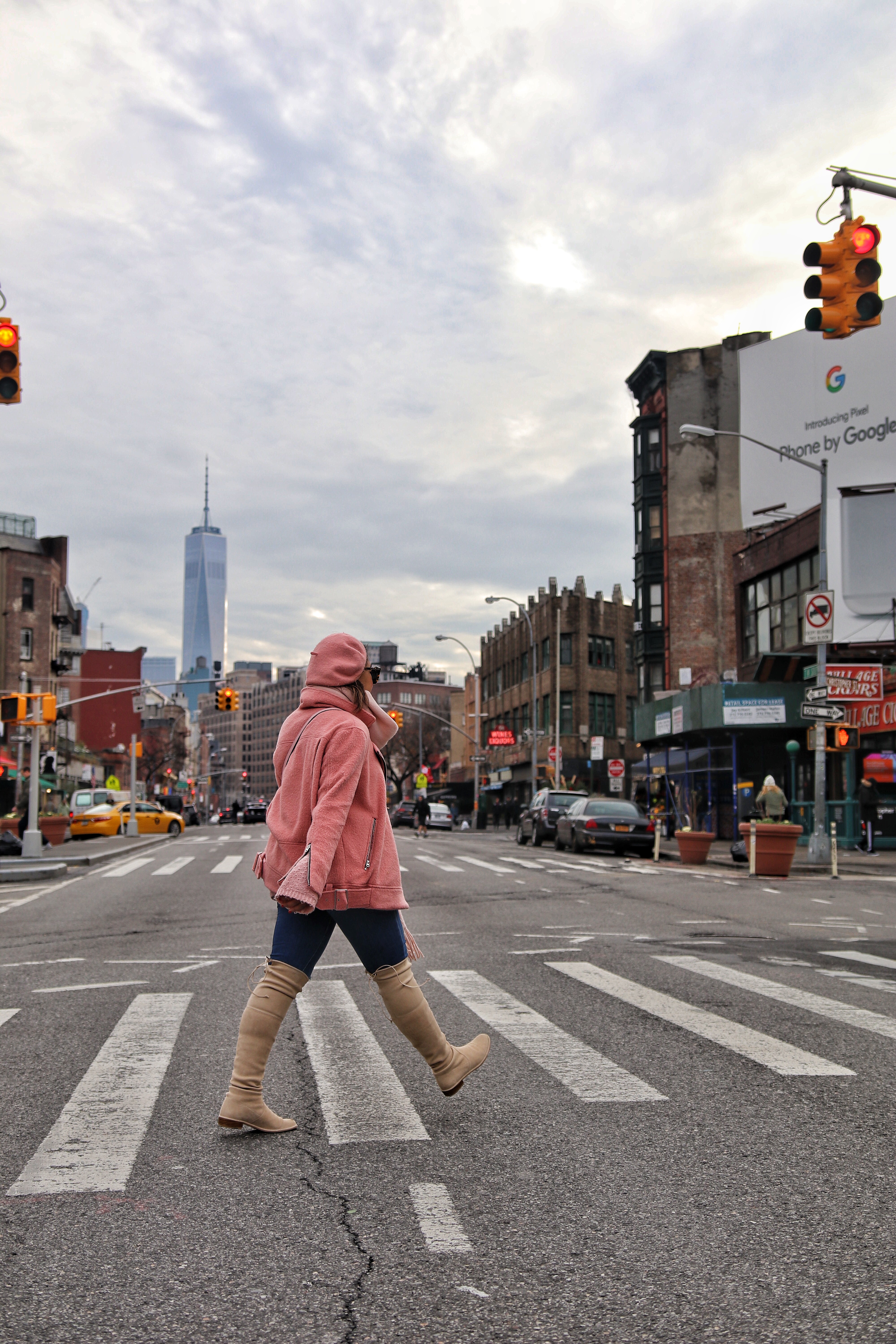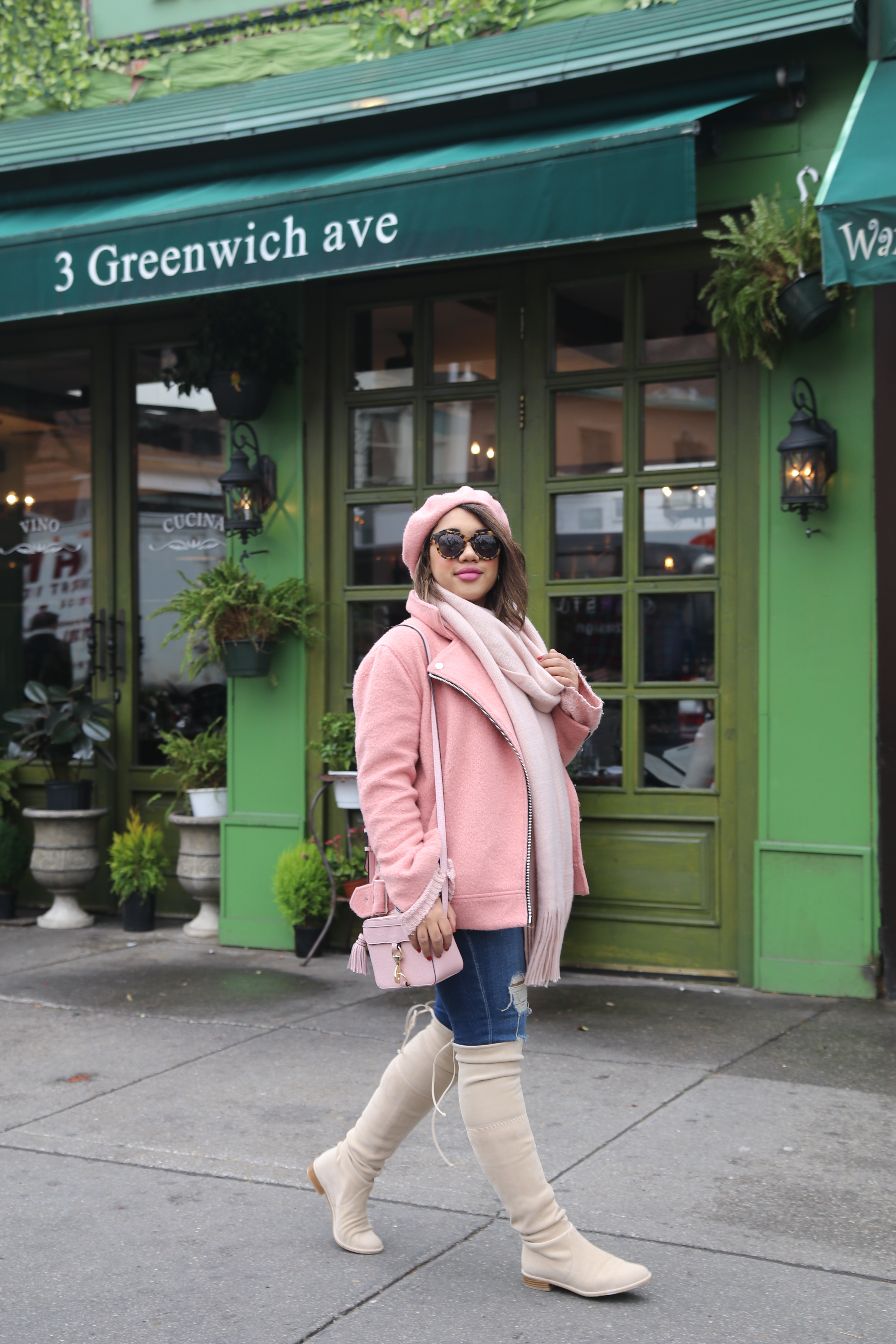 Have you guys tried uber? once you do I doubt you'll want to travel any other way!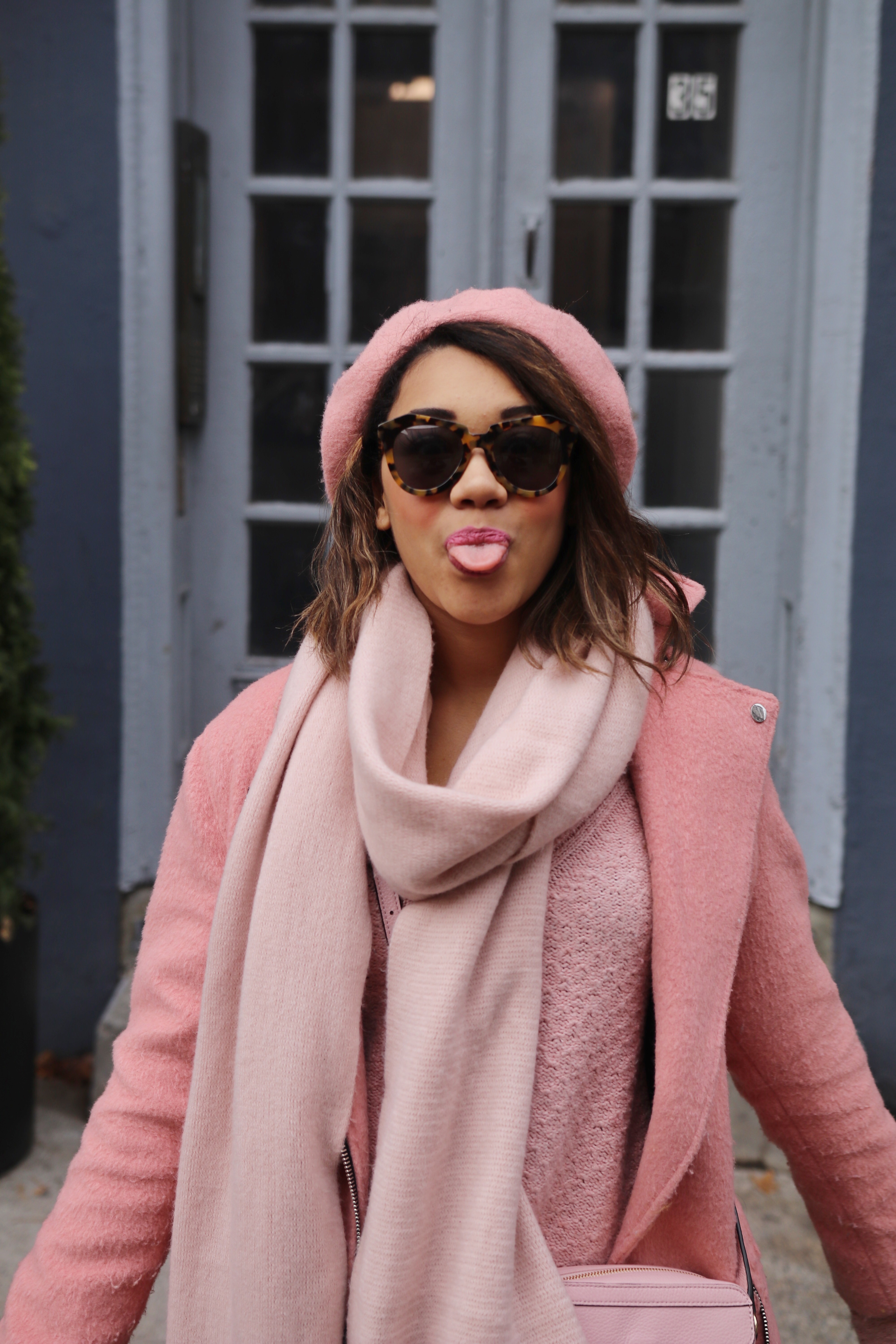 Thanks to my friends at Uber for Sponsoring this post.
SHARE OR SAVE FOR LATER