Aug
29
2014
Aug 29 2014
City Gal Swim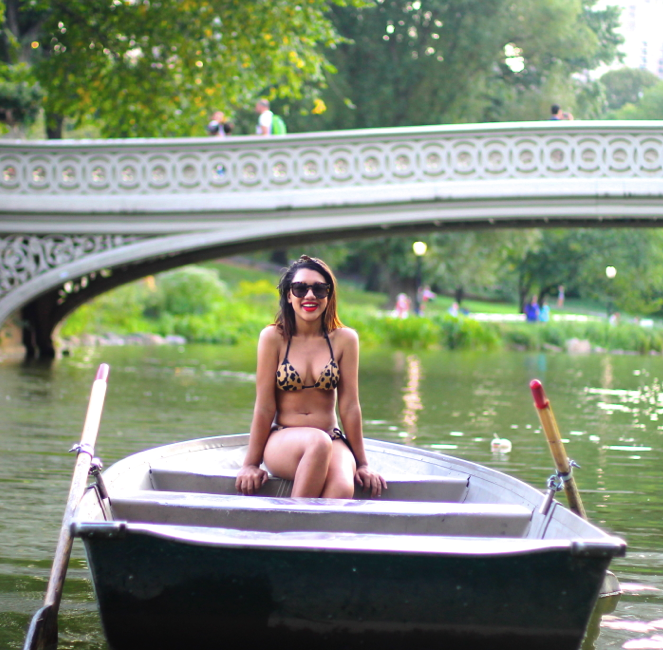 This summer sped by quicker than the last (they seem to go faster every year) but that is nothing to be sad about. I am welcoming Fall with open arms, but have to say goodbye to Summer in style… triangl swimwear style.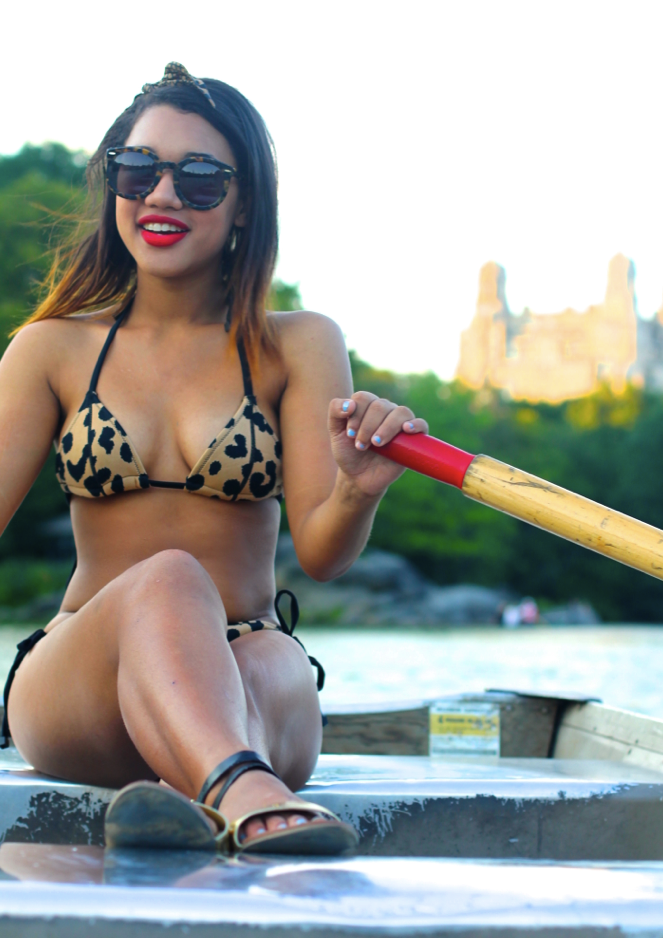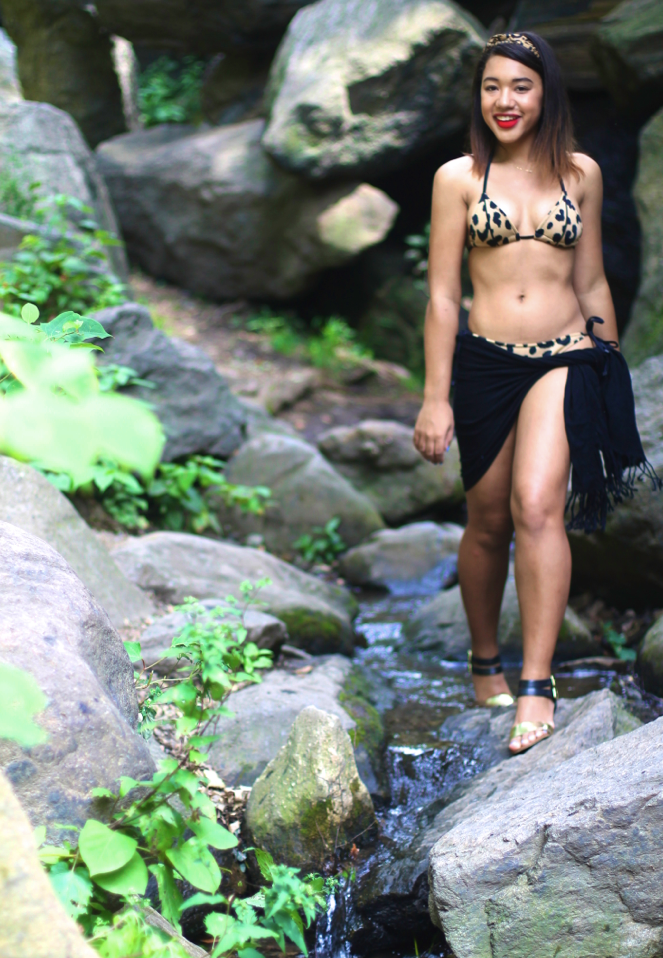 I discovered this
aussie swimwear
brand and blogger fav this summer and loved wearing my leopard bikini all season long. Although I occasionally enjoy the beach, it is hard for me to get out of the city. Plus there are no dog beaches relatively near, and if I have a day off I want to spend it with Waffles! As a result, when I am looking for a wet and wild weekend, I turn to
Central Park
.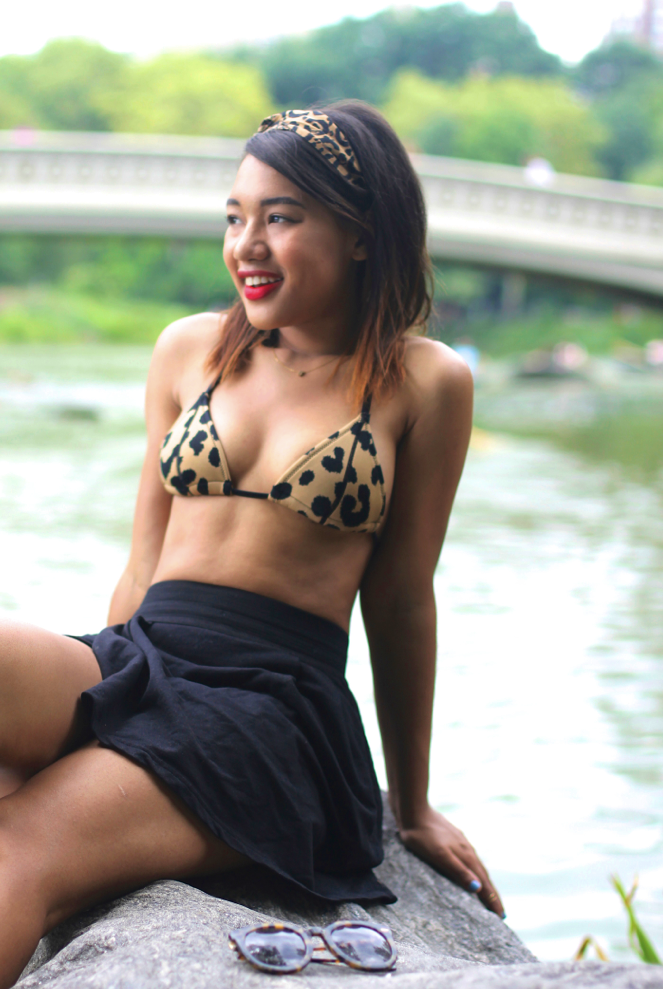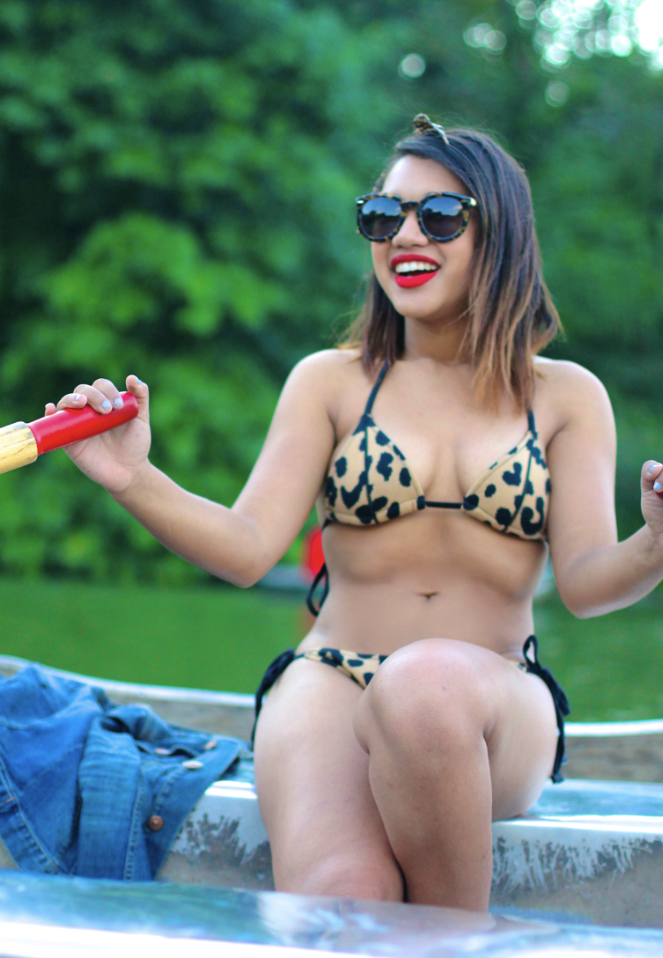 The
boat house and lake at central park
is small and beautiful. For $15 dollars (cash only) and a $20 deposit that you get back, you can row along the water for as long as your little heart desires. A few weeks back, Paris and I spend a warm day roaming the park, and getting our oar on at the lake. If you're looking to get a little color or just enjoy some sun, take your boat out to the middle of the lake and lay out, it's sun bathing experience with a city view that you simply cannot beat!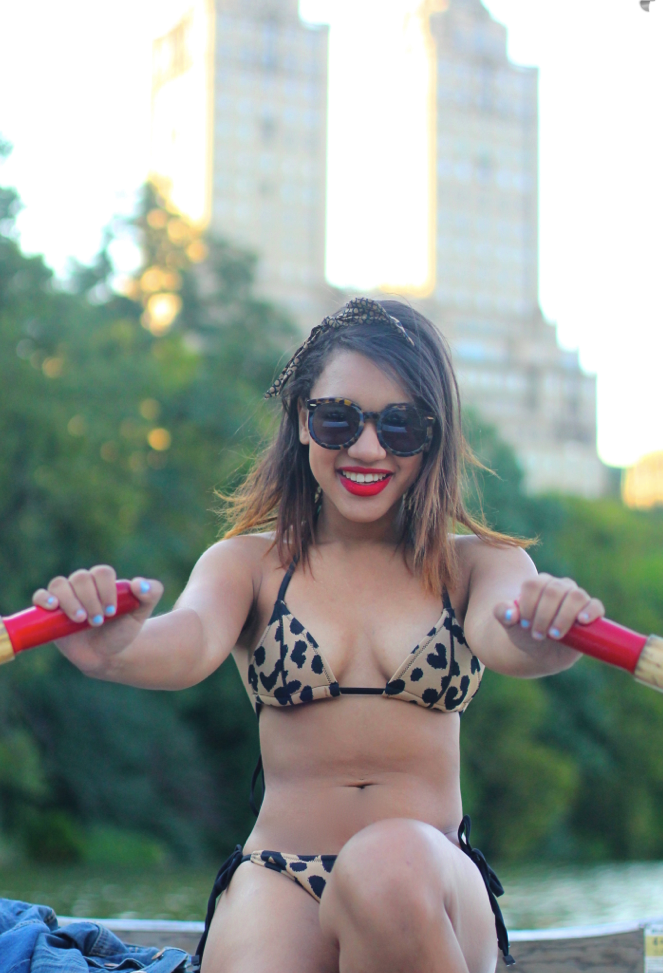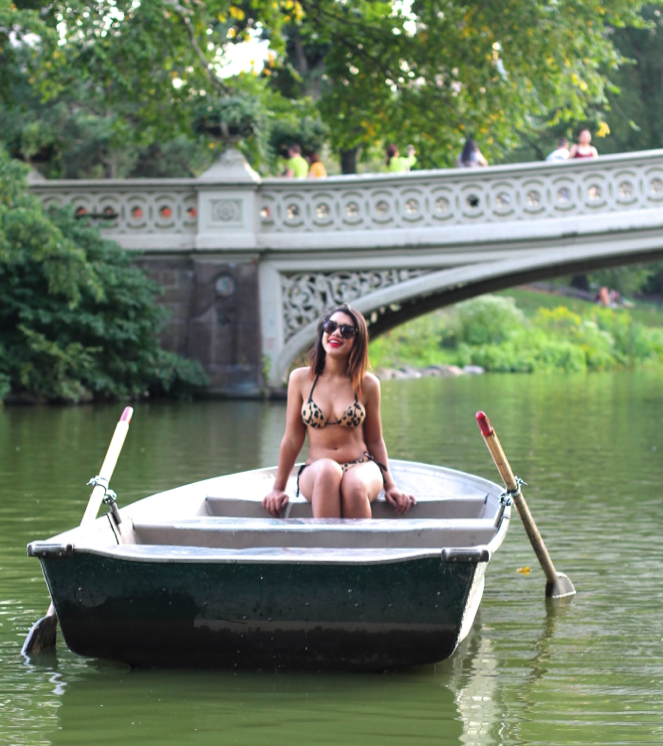 Let's be honest, I started out completely awful and rowing, it was really hard for me to get the rhythm! But once I wasn't that bad, I am night joining the olympic team anytime soon, but I quickly got the hang of it! If you choose to head to the lake in central park in your suit, I would bring big sunnies, a scarf to tie your hair back, a denim jacket (it gets cold on the lake) a scarf, and a high waisted skirt!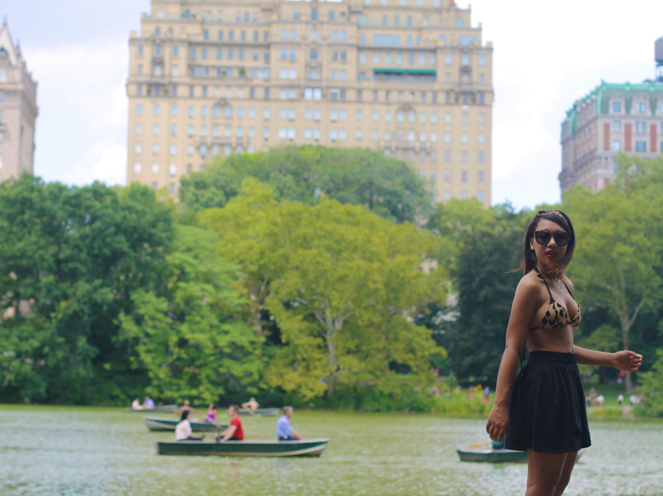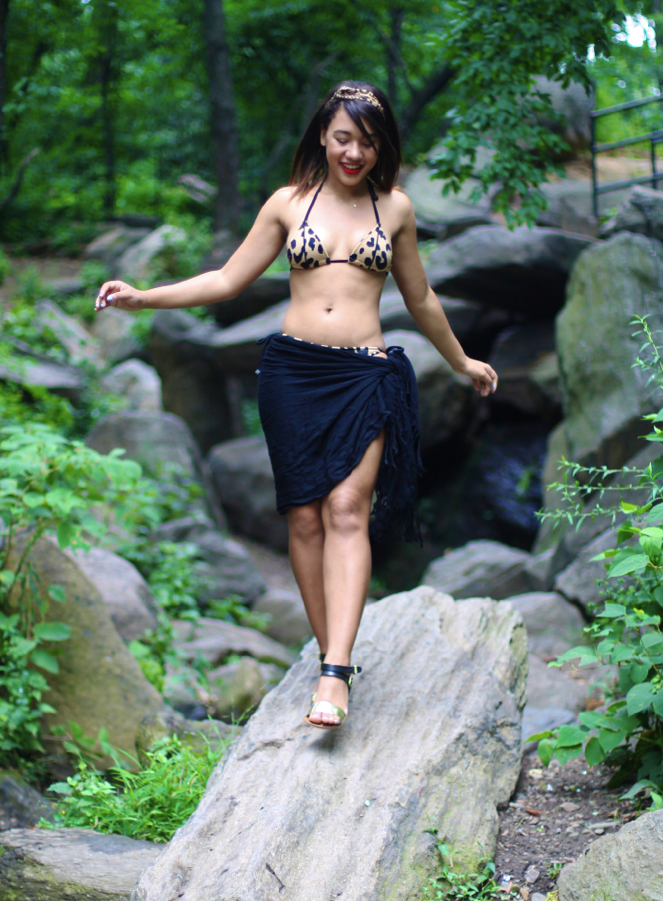 Well guys, this will be one of my my last summery-post I have some awesome fall things coming your way starting next week, so get ready! I will also be recreating this post this weekend for fall, if you have any suggestions or requests, please comment them below!
See ya Summer, Hello Fall.
SHARE OR SAVE FOR LATER