Feb
9
2015
Feb 9 2015
Clutch Crush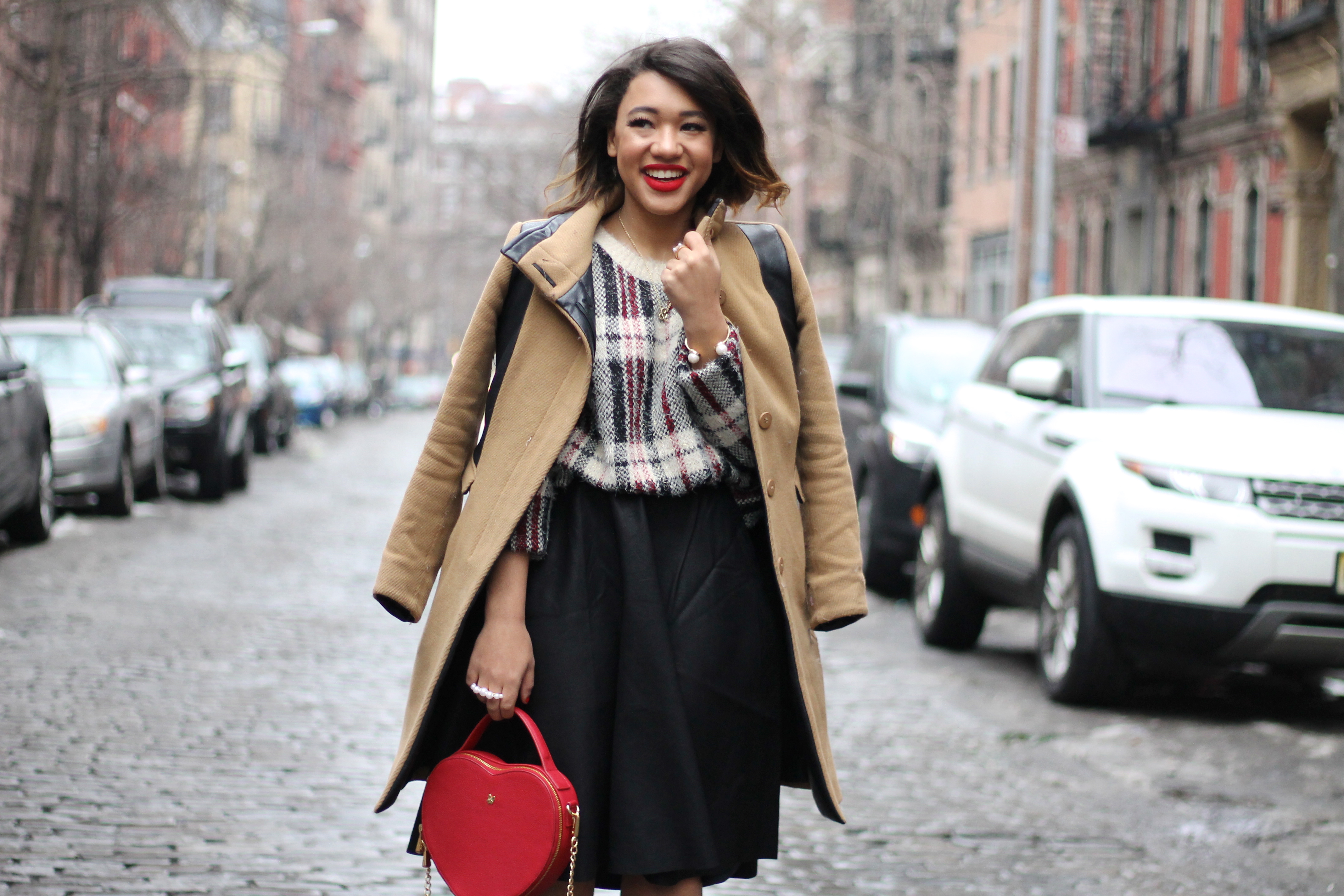 Love is in the air, and apparently also in my closet, so today is all about that wonderful, red, greeting-card-created-holiday that we all love – Valentines Day!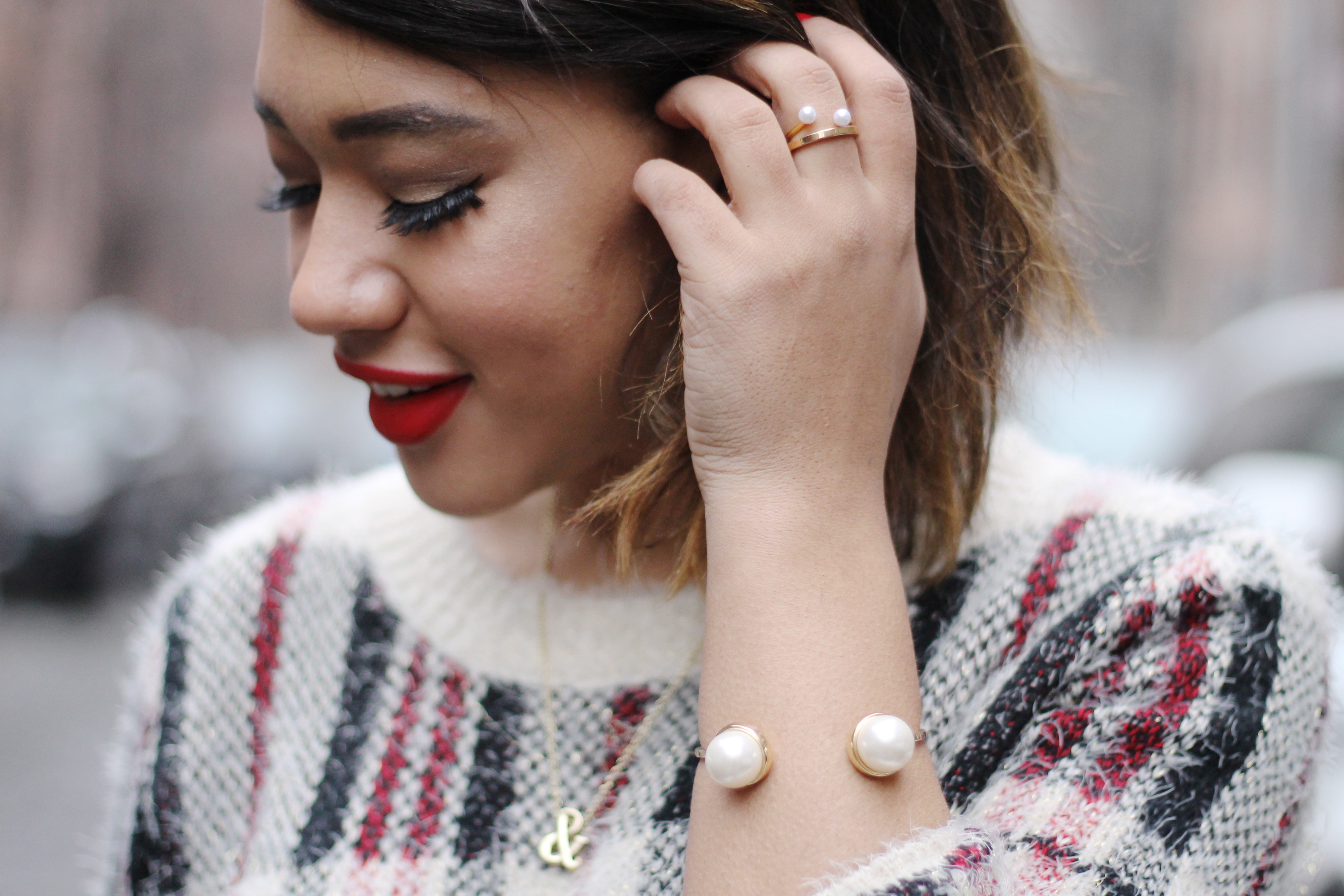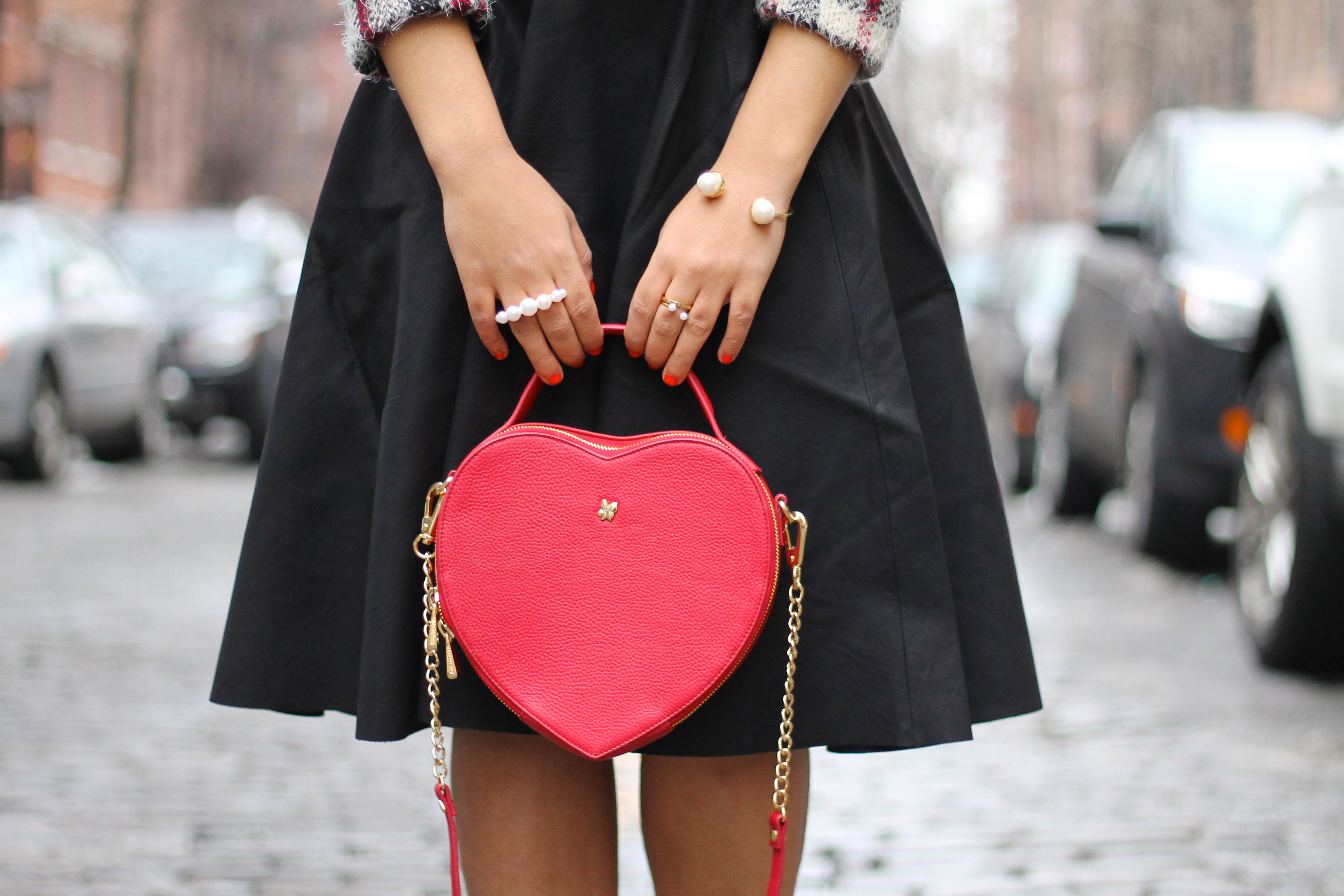 Despite my earlier sarcasm, I really do love Valentines Day – and not just because I've had a super cute boy in my life since the dawn of time, – fun fact, Paris and I were long distance for about 5 years of our relationship, so we didn't spend Valentines Day together, instead we sent care packages and had phone dates, honestly, it was still really special, and I got to do it in my PJs so that's always a win. Aside from giving gifts to my guy, my besties and even myself #sorrynotsorry (check out my latest gift guide here and enter the giveaway – today's the last day) I love getting all dolled up in love inspired outfits all week long!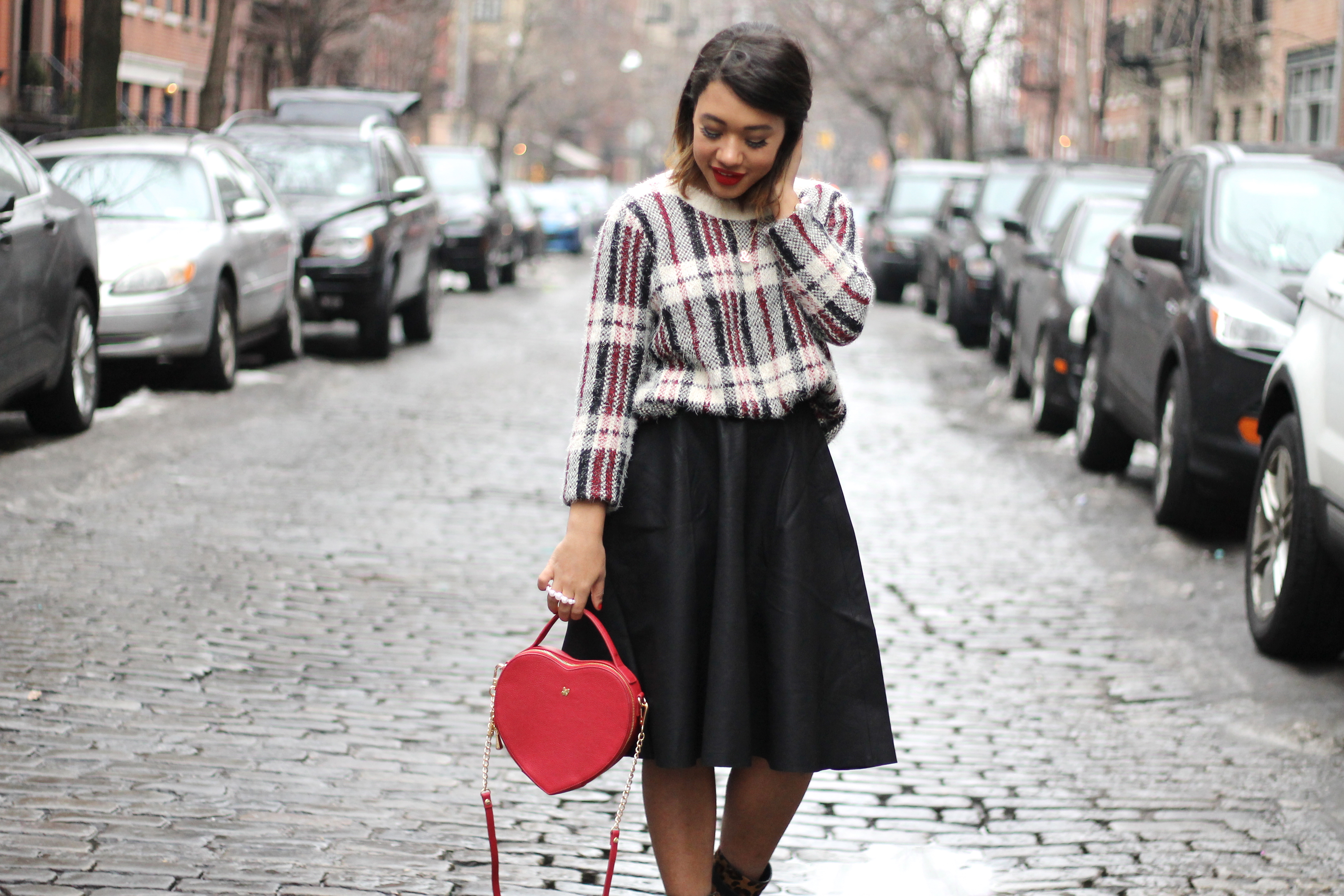 You know when you see a super dreamy guy from across the room and you get instant butterflies, or how about when your heart skips a beat and your face starts to flush the moment you lock eyes with that handsome stranger on the Subway? Yeah, me neither cause my life is not a movie and I usually am too focused on navigating the snow + heeled booties to stop and scan the hunks – but I did recently have a totally cinematic love-at-first-sight moment resulting in an instant crush with this clutch (don't tell my boyfriend).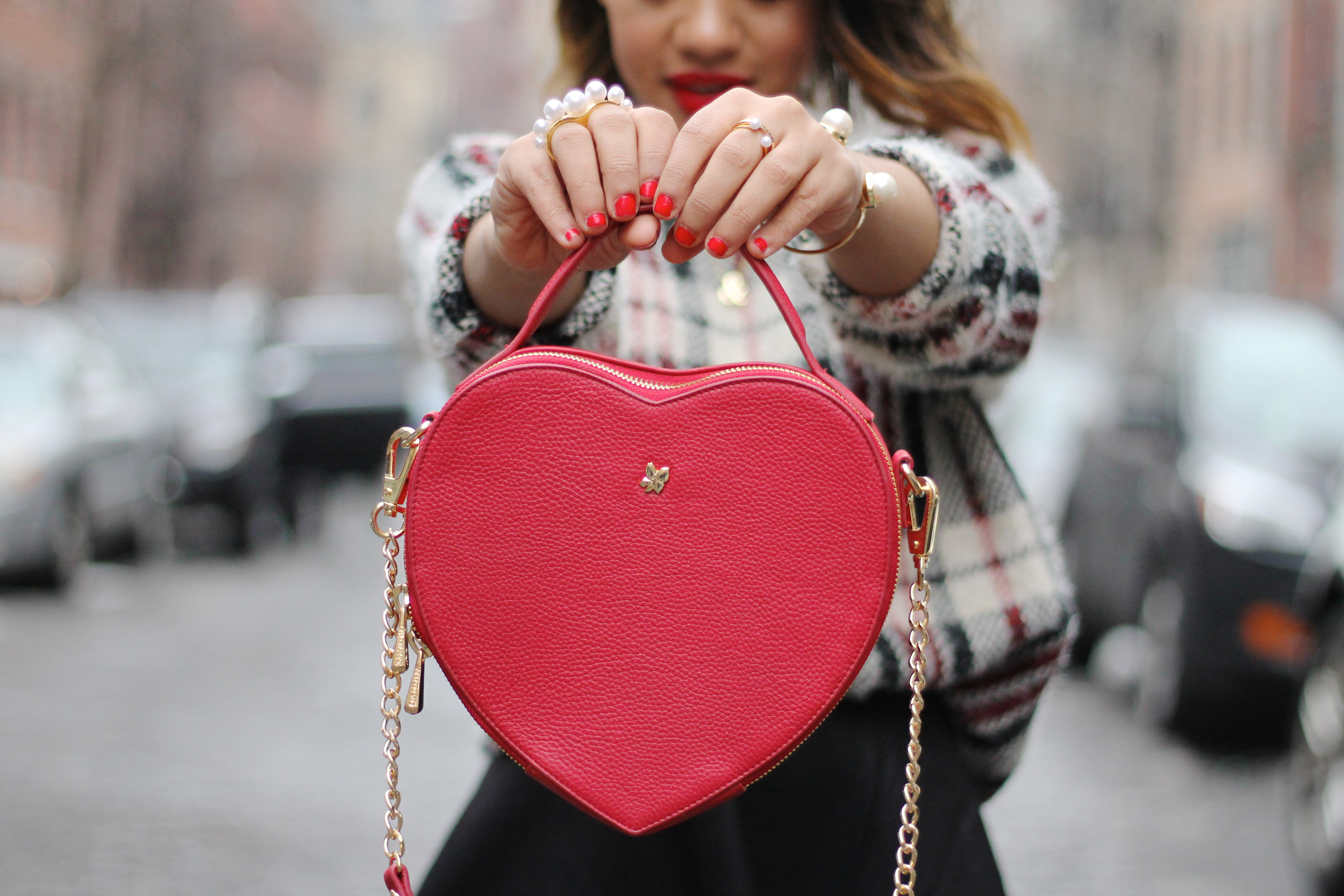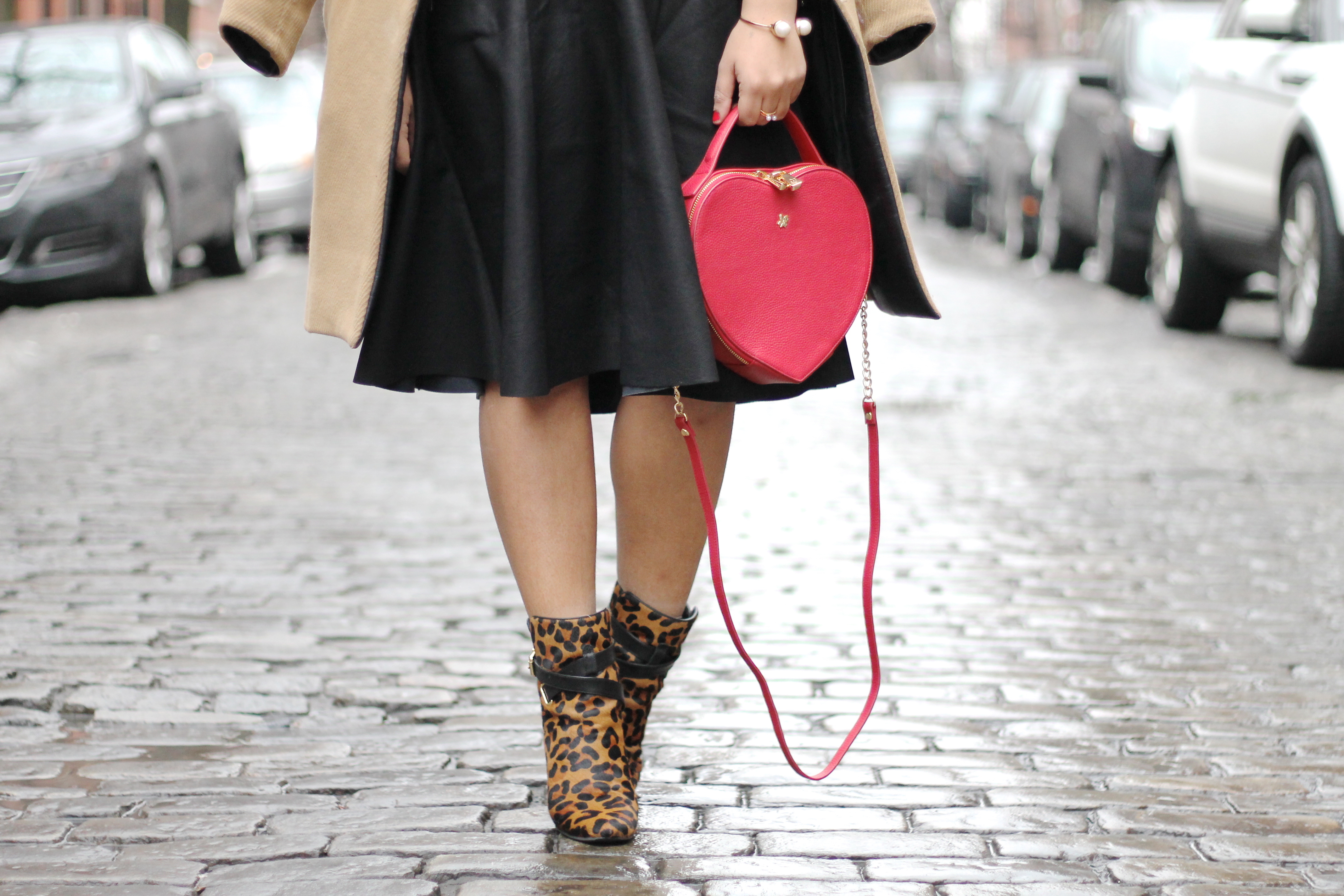 Although this darling bag is the perfect gift or goodie for valentines day, I'm also totally going to wear it year around. I love how the red works with my signature color and the gold plays off my accessory metal of choice! Plus it's darling but in an almost-edgy way so you can either 1) play up the kitschy cute elements of it, 2) keep it casual and wear it with basics (like I did here) or 3) dress it up with high fashion statement pieces for an over-the-top look – do it, I dare you!  Plus if red's not your jam it comes in black making it even more likely to have a life after valentines day!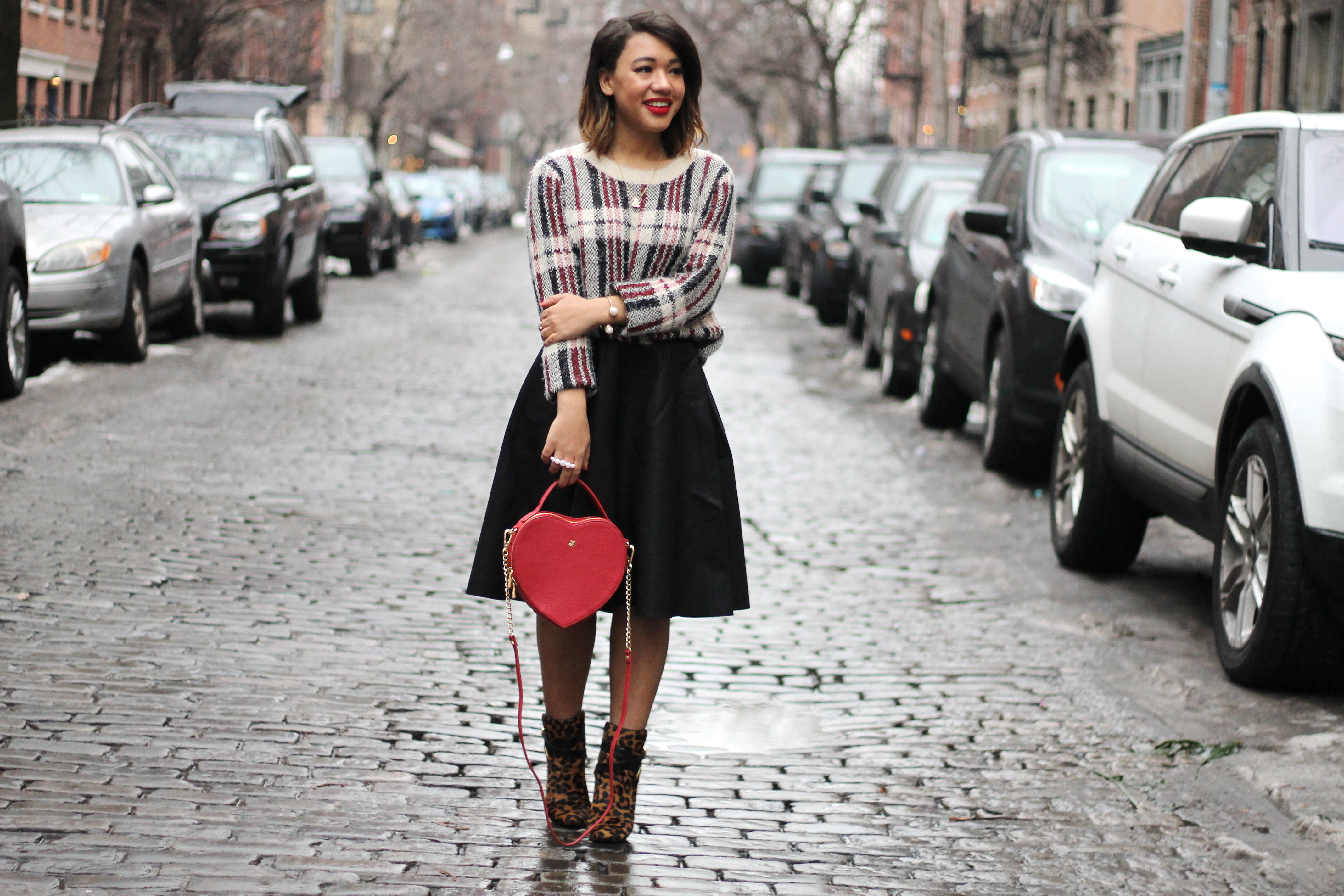 Red Heart Bag c/o || Leather Midi Skirt || Plaid Sweater || Coat (old)
Pearl Ring || Two Finger Pearl Ring || Pearl Bracelet || Booties
What are you doing for Valentines day? Is it a night-on-the-town red-dress kind of sitch with some stud? Or night-on-the-couch no-bra kind of moment with your girls? Either way, I know you'll look awesome (even if this awesome look includes the worlds largest top knot and a pint of mint chocolate chip to accessorize with, either way I totally support you 😉 )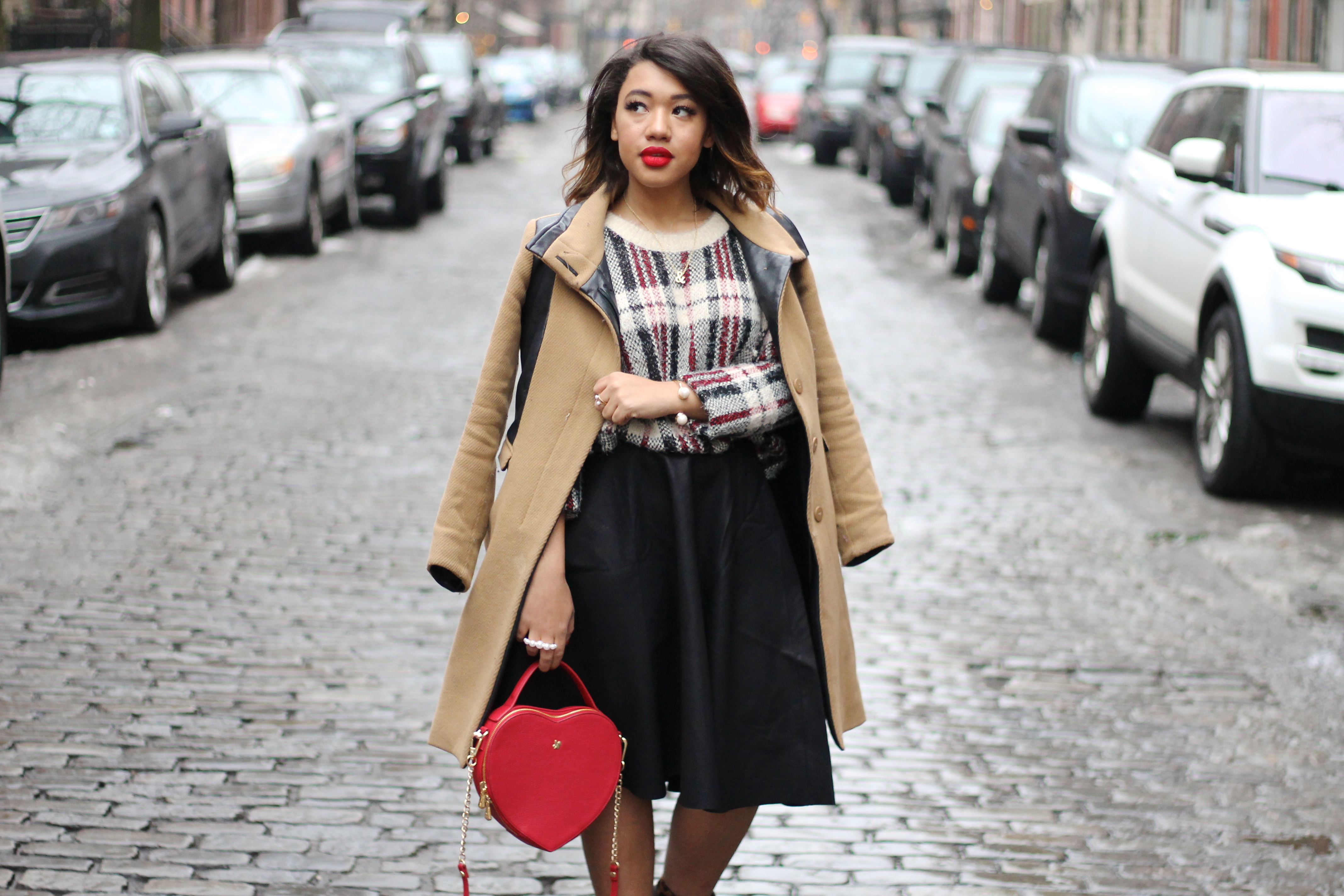 SHARE OR SAVE FOR LATER