Sep
19
2015
Sep 19 2015
Color Me Color-blocked!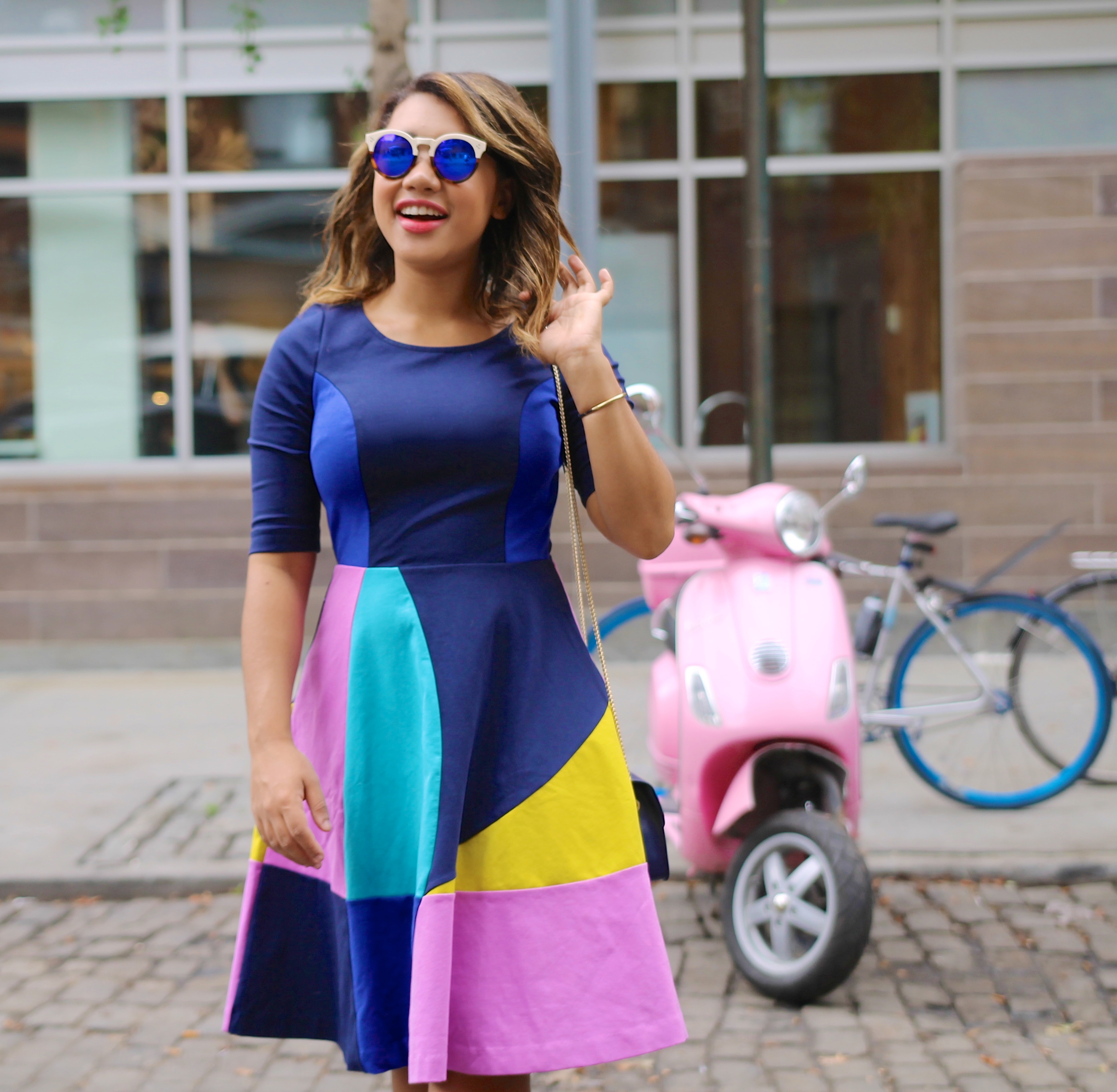 If my goal was to be the most colorful (and probably the craziest) person at fashion week – well, mission accomplished!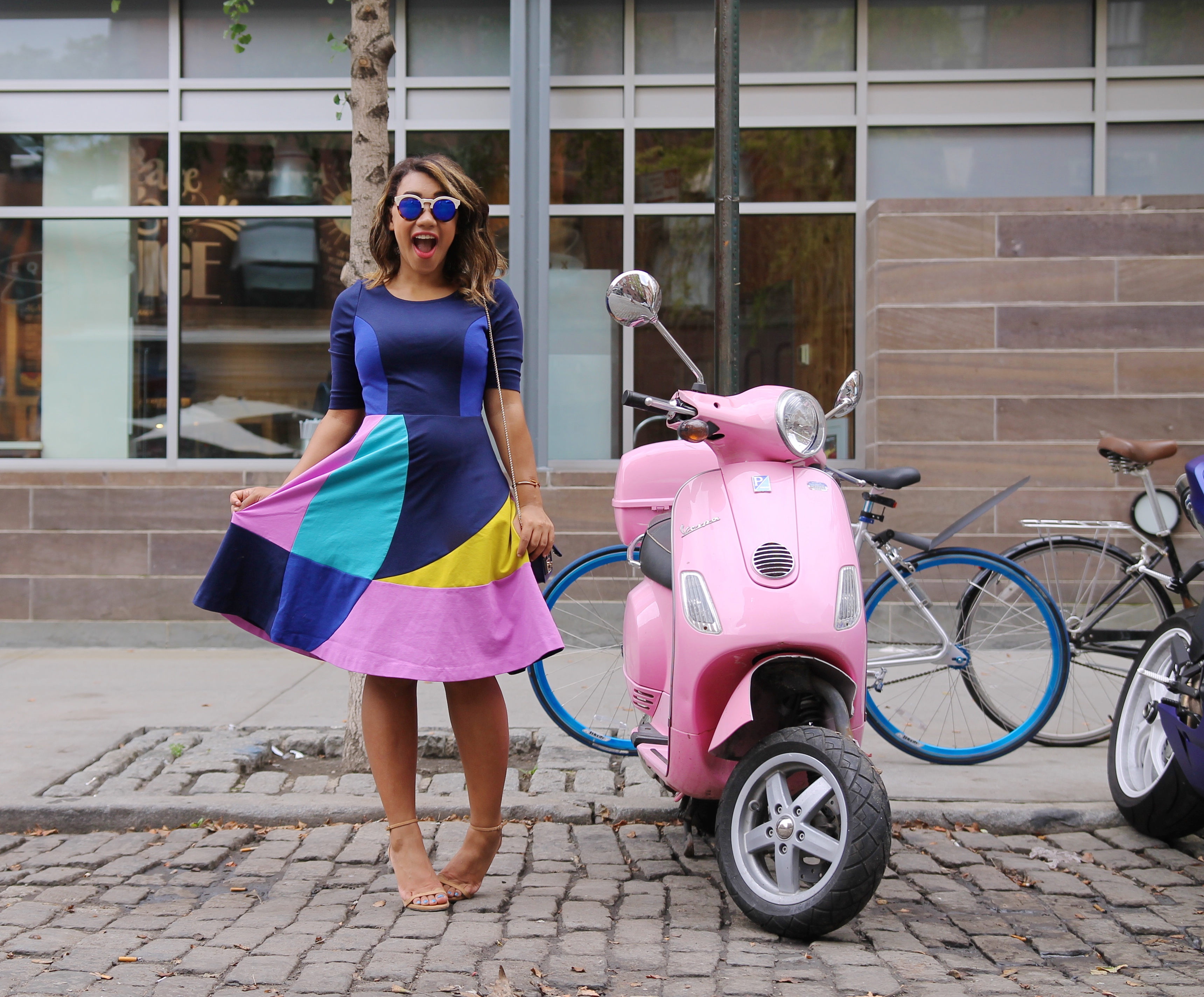 Its funny, the fashion world looks as "black" as super chic which I totally agree but chic isn't always super fun! Don't get me wrong, I totally understand and respect the impact of black- but that doesn't mean I want to wear it all the time. I feel happiest when my clothes look good enough to eat, so basically the more sprinkled colored hues I can fit into one outfit, the better!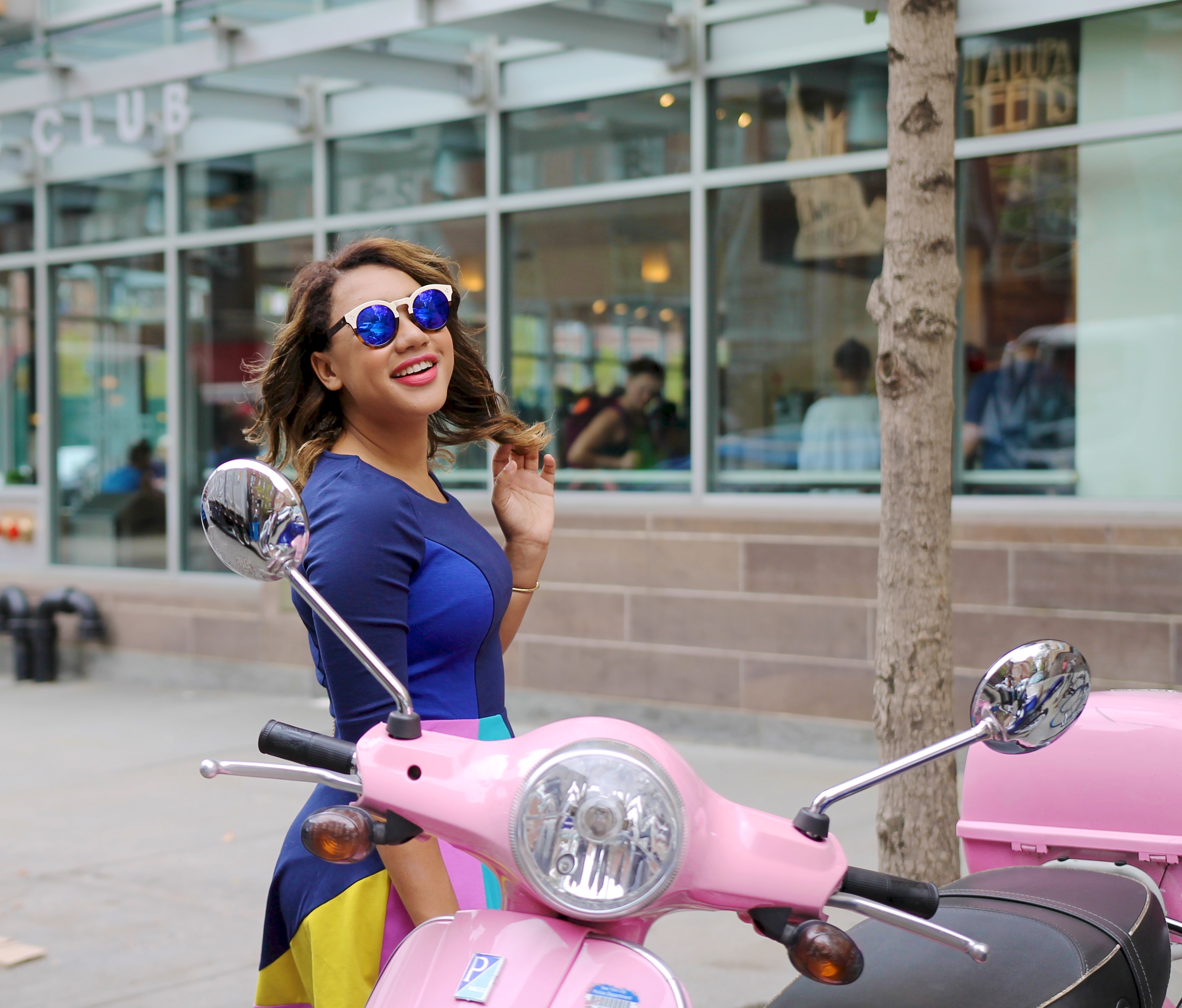 When we're talking about jam packed color, this dress takes the cake! Literally! I'm so obsessed with the color blocking of all these frosting colored panels and that it gives a fun "patchwork" feel in a not so seventies way – such a fun twist on this current trend! Plus I love that it plays up the pastel vibe with pops of pink and yellow, but totally keeps things "cool" with mostly navy – Color Me Obsessed!!!!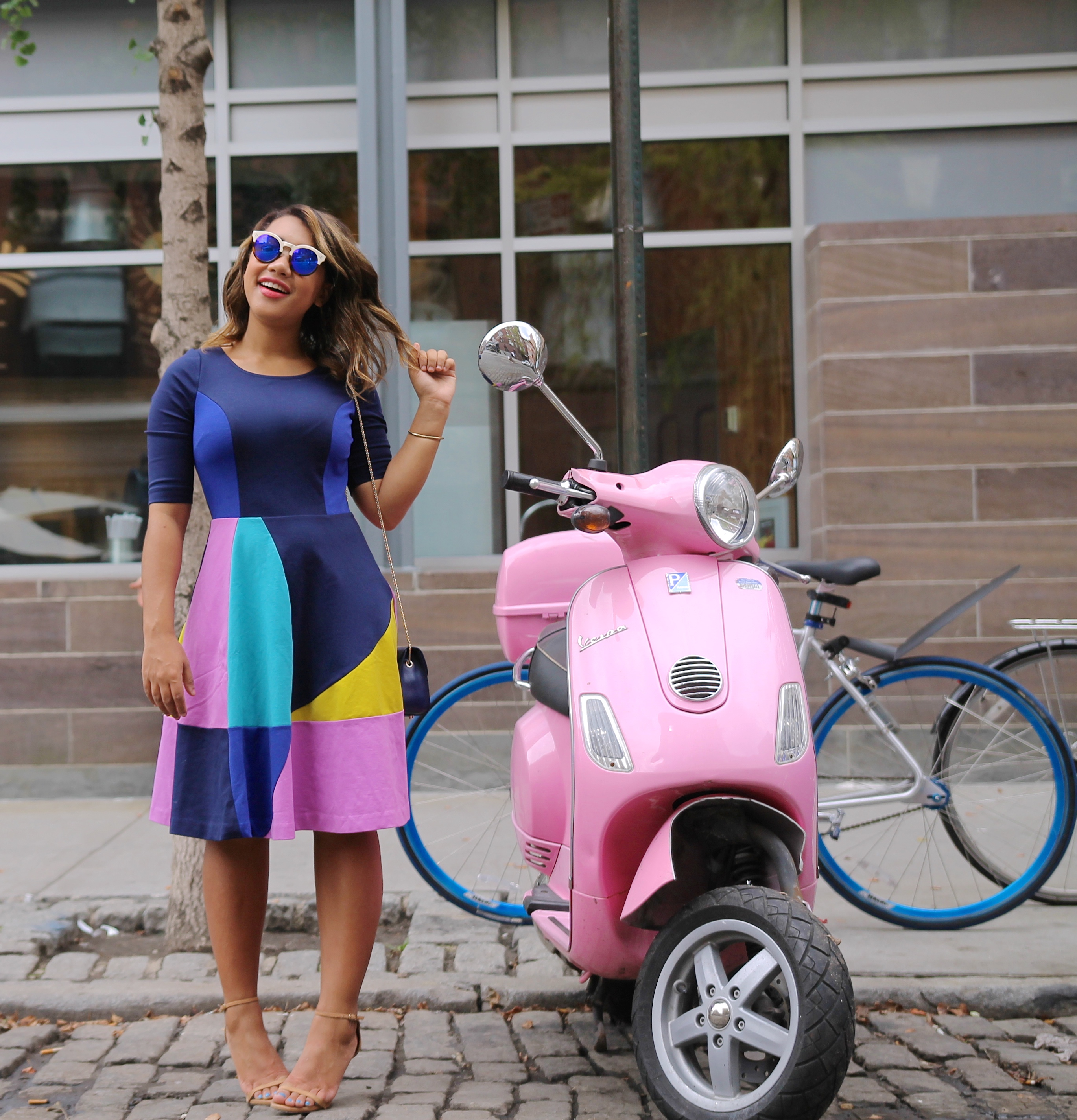 My dress is from a super cool British retailer, Boden! I was introduced to them when they reached out about collaborating and honestly fell IN LOVE with everything on their site. I'm honestly SO EXCITED to be working with them on some really cool partnerships all season long (and hopefully for the rest of my life, or blogging career or whatever lol). Honestly, I couldn't be more excited to introduce you to this retailer, if your style is anything like mine, you'll fan-girl hard for EVERYTHING they have to offer – OMG!!!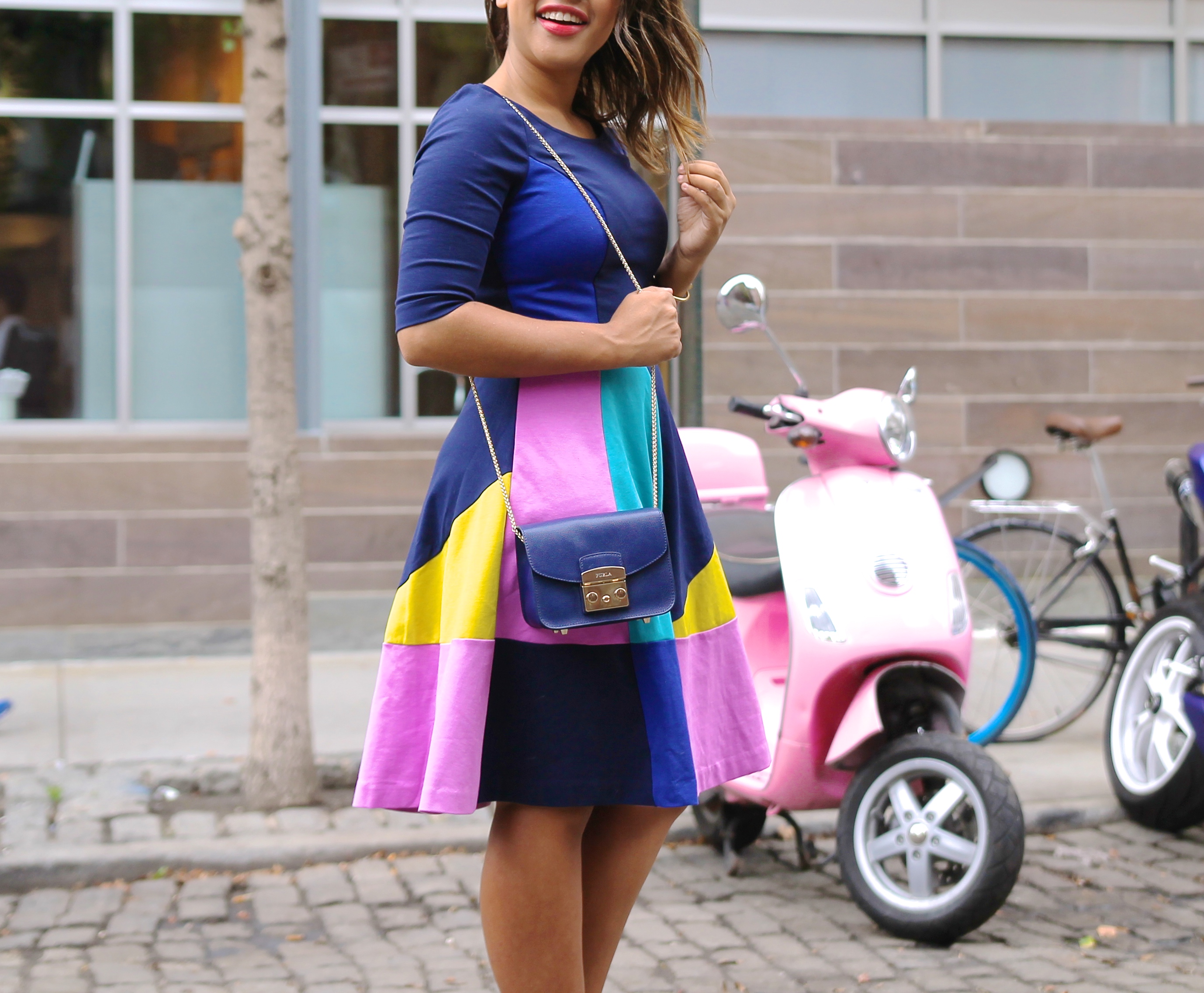 Anyways, back to this awesome dress! I wore it for dinner with Claires Stores (I'll be working with them lost too so STAY TUNED we have some AWESOME stuff planned for you – YAY) and some fun blogger pretty during NYFW. I was supposed to bring my bestfriend who couldn't go at the last min so I made Paris, my awesome trooper of a boyfriend come with – to this girliest event of fashion week but it was SO FUN! I keep it simple with a navy bag and nude sandals but brought the wow factor with fun sunnies & of course my matching pink vespa, duh!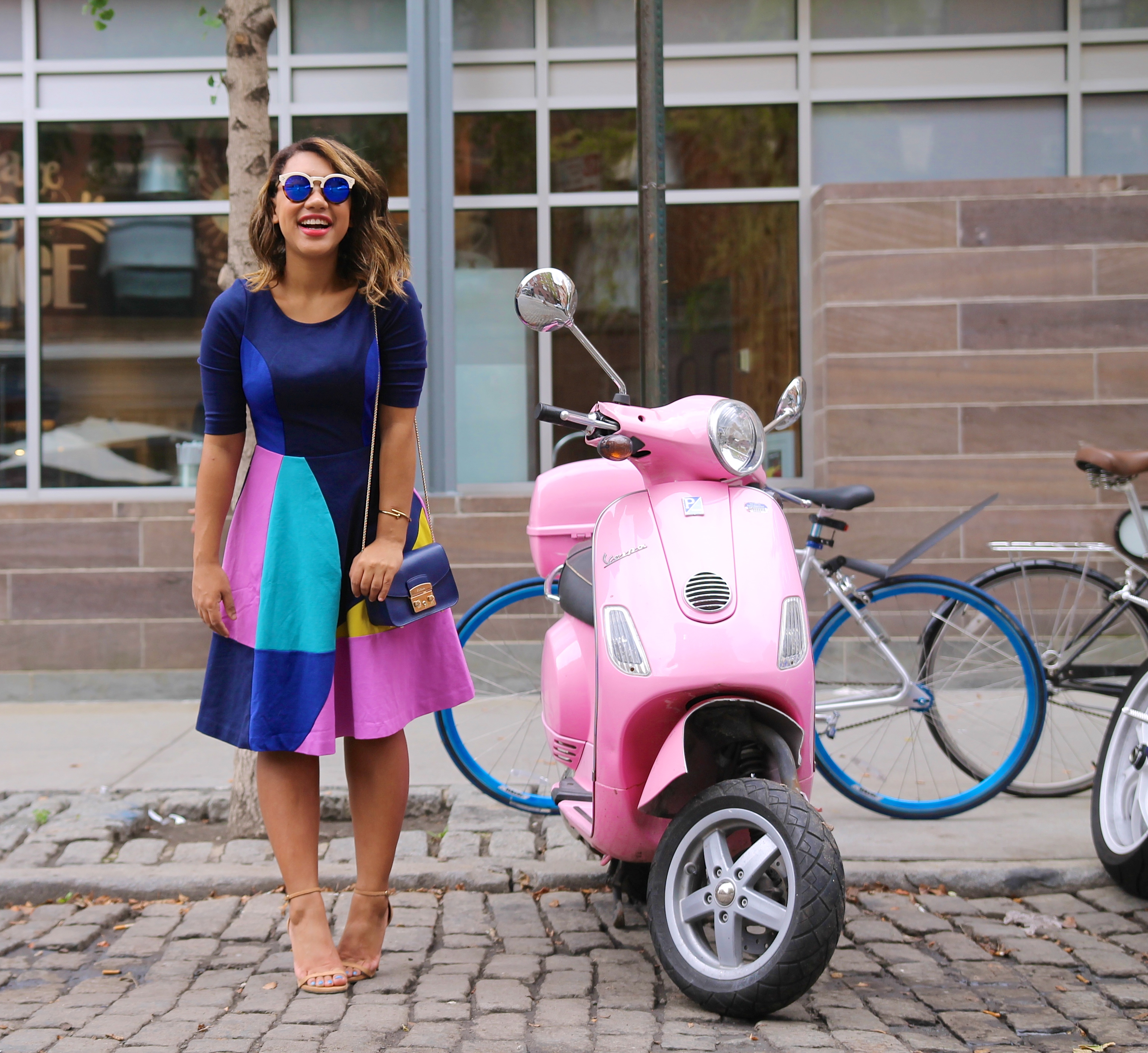 Shop Everything from the links or Images below:
Dress (also comes in skirt version) || Shoes || Bag (SO CUTE!!) || Sunnies
SHARE OR SAVE FOR LATER