Aug
14
2017
Aug 14 2017
Color Me Soho … Oh and Nolita too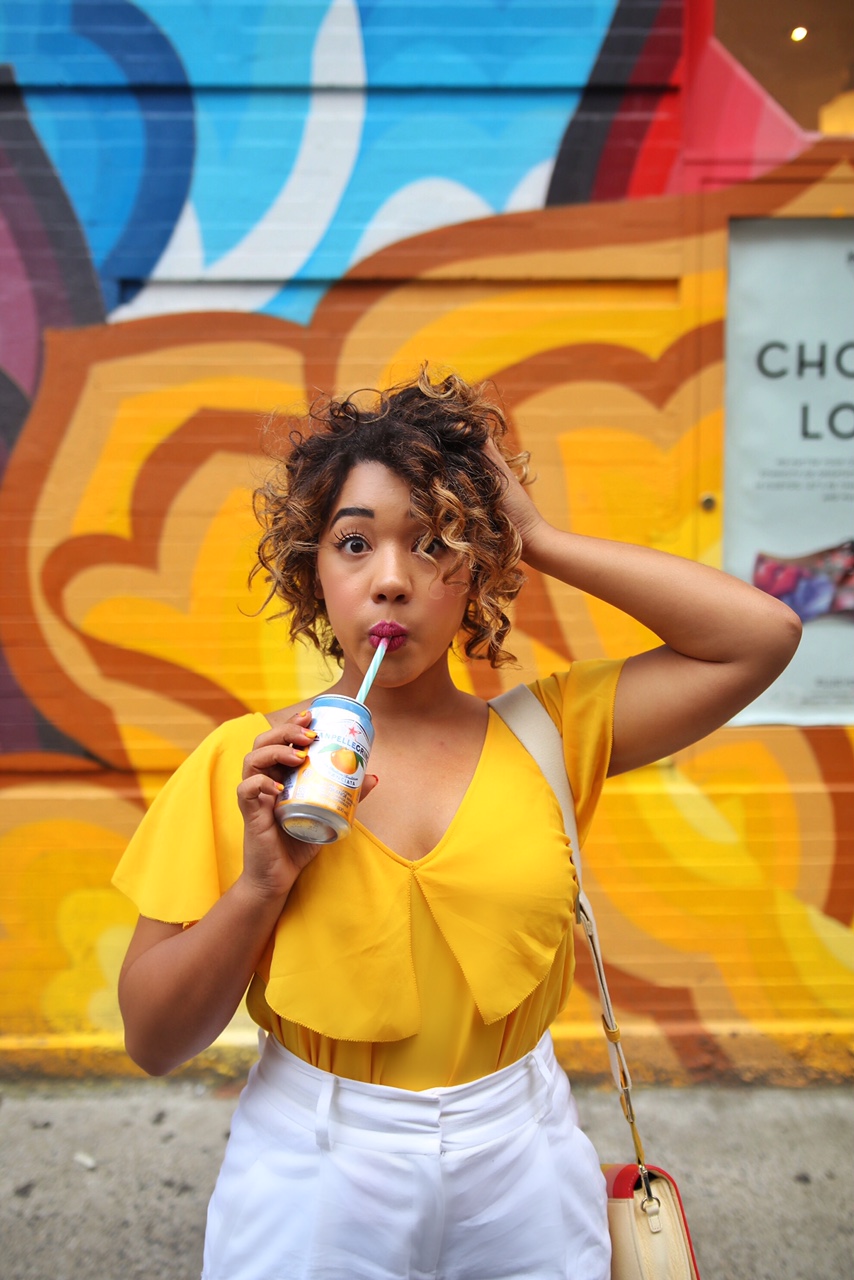 One question I get asked constantly on Instagram, in my inbox and even in person is "how do you find such colorful backgrounds". So today I'll answer that, and lead you down a colorful path of your own, weee!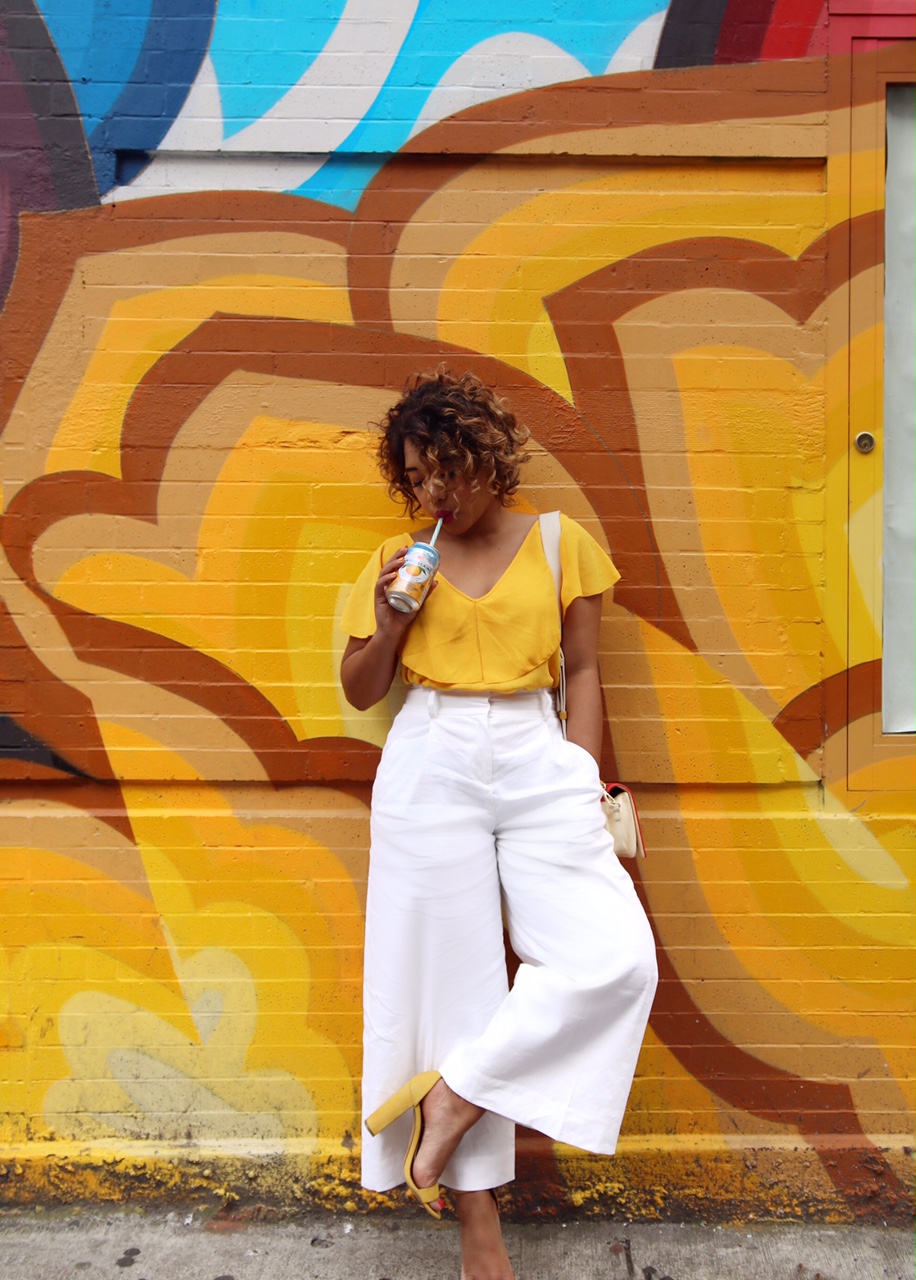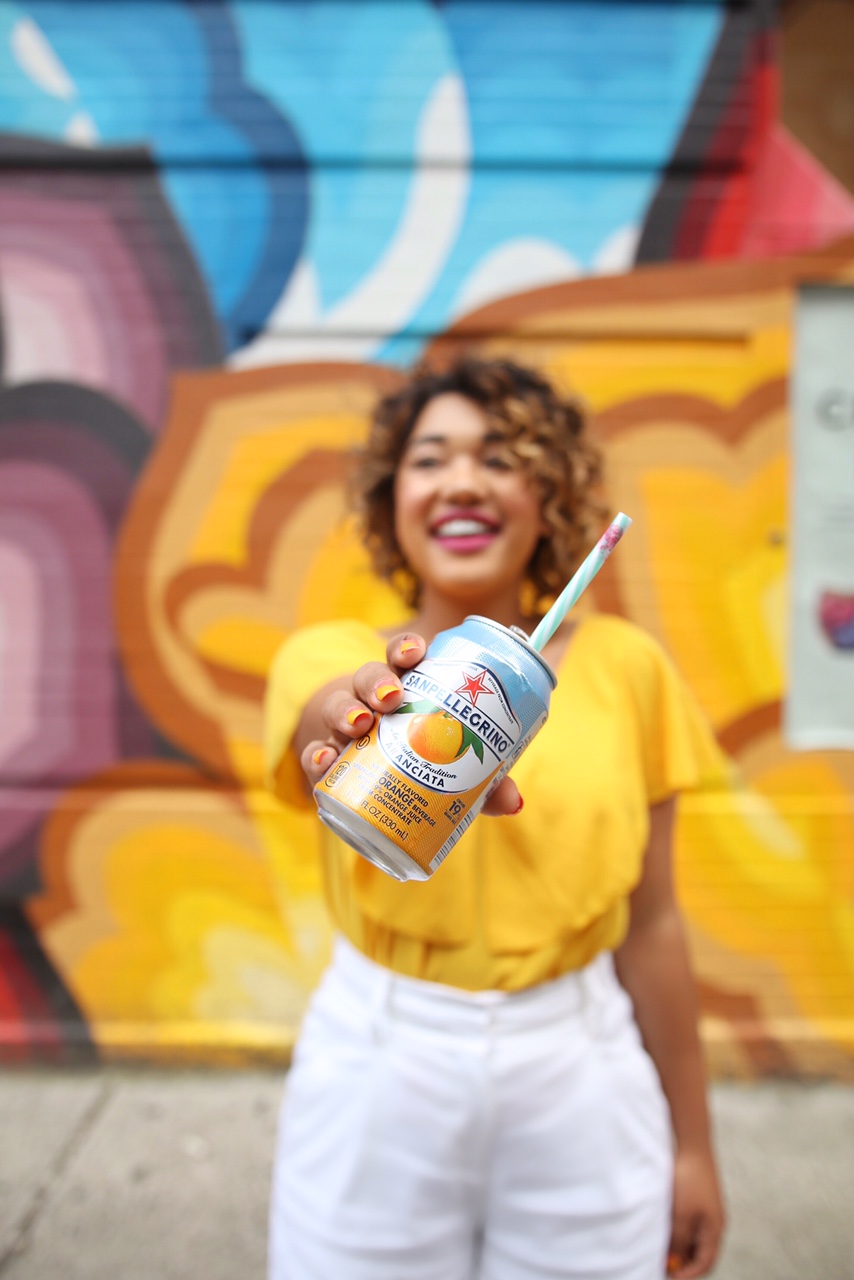 Since Color Me Courtney is my fulltime job, I invest a lot of time and effort into things like my Instagram feed. @Colormecourtney is a candy coated dream feed full of statement hues, bold patterns and sharing New York City through my rainbow colored glasses – but it doesn't come easy. To maintain it, I spend between 4 and 8 hours each week location scouting and wandering the streets in search of saturated spots!

Yay for Delightways! Hunting for color can be fun, but also super frustrating especially when you have a limited time in the city. To save you hours of scouting, I've teamed up with  Sanpellegrino® Sparkling Fruit Beverages and their fun Delightways app to bring you some bright spots in NYC that you'll just love! Just download the Delightways app (available on iTunes and Android phones), find my New York City path, Color Me NYC, and get ready to take a walk on the bright side!
Sometimes, it's not about the destination, but the journey you take to get there, and that couldn't be more true with Delightways. Instead of simply telling you where to go and how to get there the fastest way possible, Delightways is about enjoying the journey as it guides you on a path dotted with unexpected and inspiring stops for you to enjoy – to rediscover the joy of wandering. From colored walls, to pink restaurants my path has it all so you can really wander, explore and discover some of the wonderful color hidden within the city.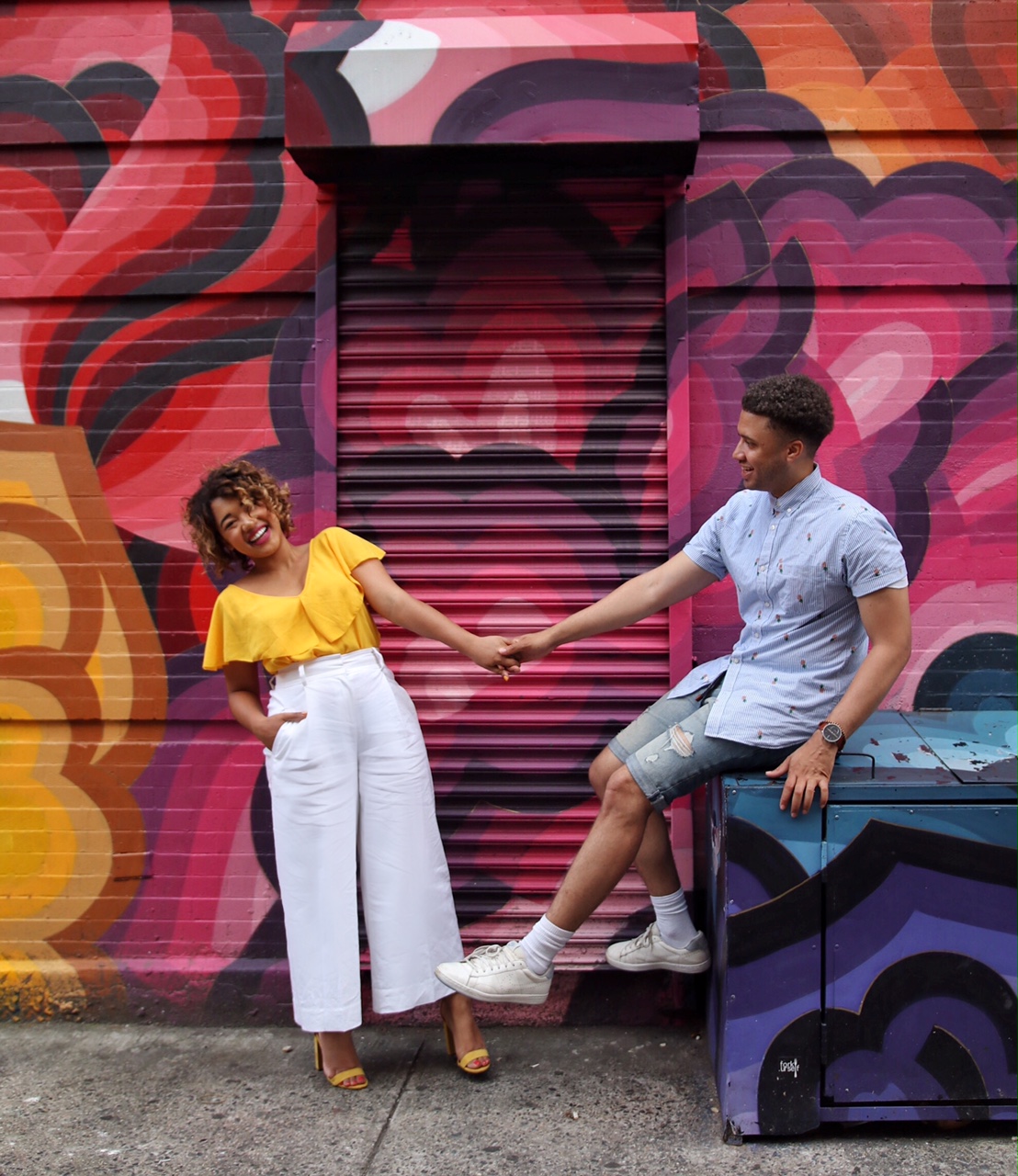 My path will take you through Soho and Nolita to some of my favorite places to eat, shop and play in the city. Each place is full of wit, whimsy and a whole lot of color. Some are places you've probably seen before on my feed, and others are brand new! One featured spot is this fun floral wall featured in some of my favorite Instagram and Boomerang posts. I love that the graphic details are playful, yet fun and that the colors are so bold you don't need a filter to get a perfect photo for your feed!
Oh and if you're not in New York or are traveling somewhere new, Delightways might be in a city near you. It's now available in Chicago, San Francisco, Washington DC, Los Angeles, Miami, Austin, Seattle, Boston and Atlanta.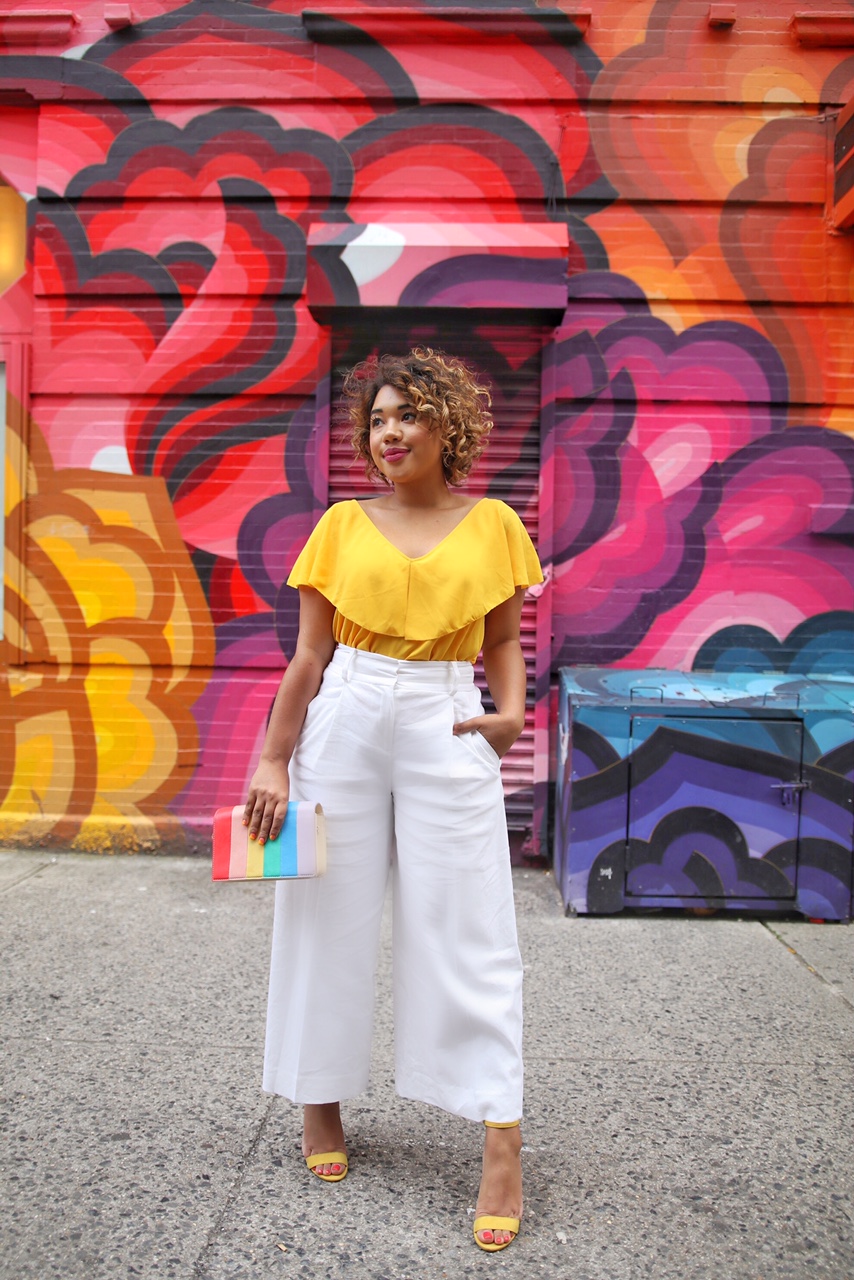 I'm Wearing
SHOES: Strap Sandal • $60  || High Heels • $60
BAG: Rainbow Leather Cross Body Bag • $198  || PANTS: Culottes • $220
TOP:  Ruffle Top • $29.40  || Similar:  One-Shoulder Top • $52.50
This post & path was created in partnership with Sanpellegrino® Sparkling Fruit Beverages – thank you for supporting brands that support this blog!
Interested in joining me to check out some of my favorite colorful spots around SoHo? Follow my Instagram and Instagram Stories this week to learn more!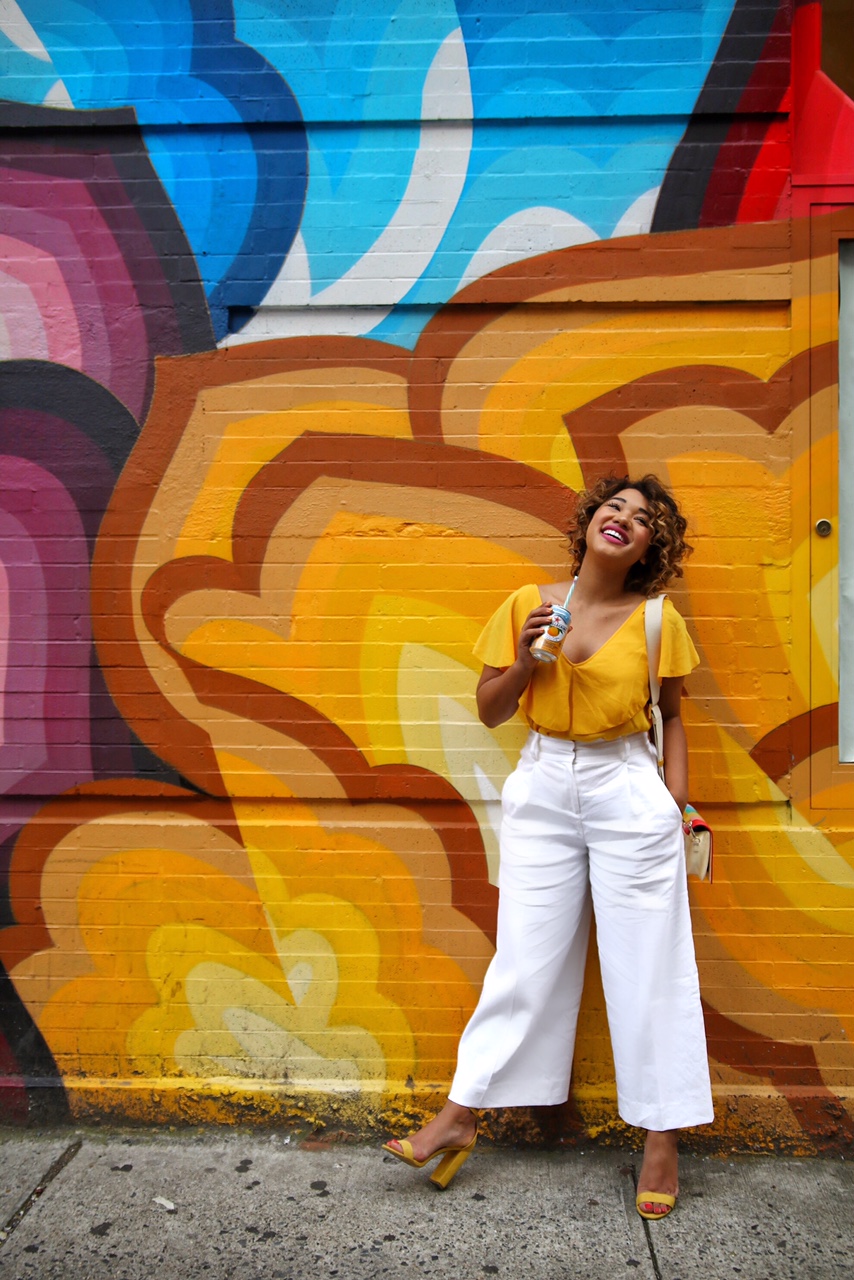 SHARE OR SAVE FOR LATER