Jun
16
2016
Jun 16 2016
Concrete Jungle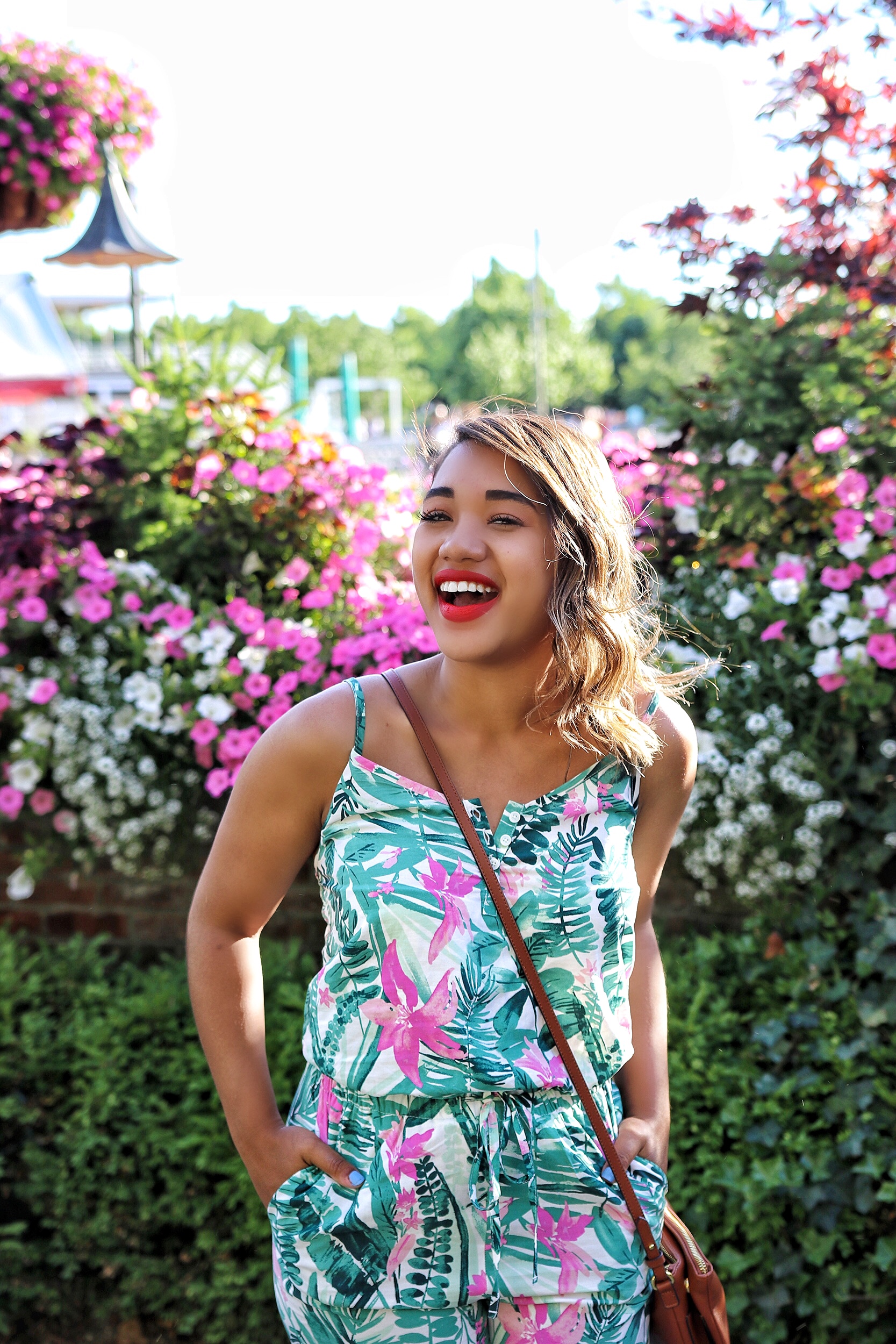 Summer is upon us and as the weather gets warm, I like to step into tribal prints, bold graphic and fun florals for an exotic twist.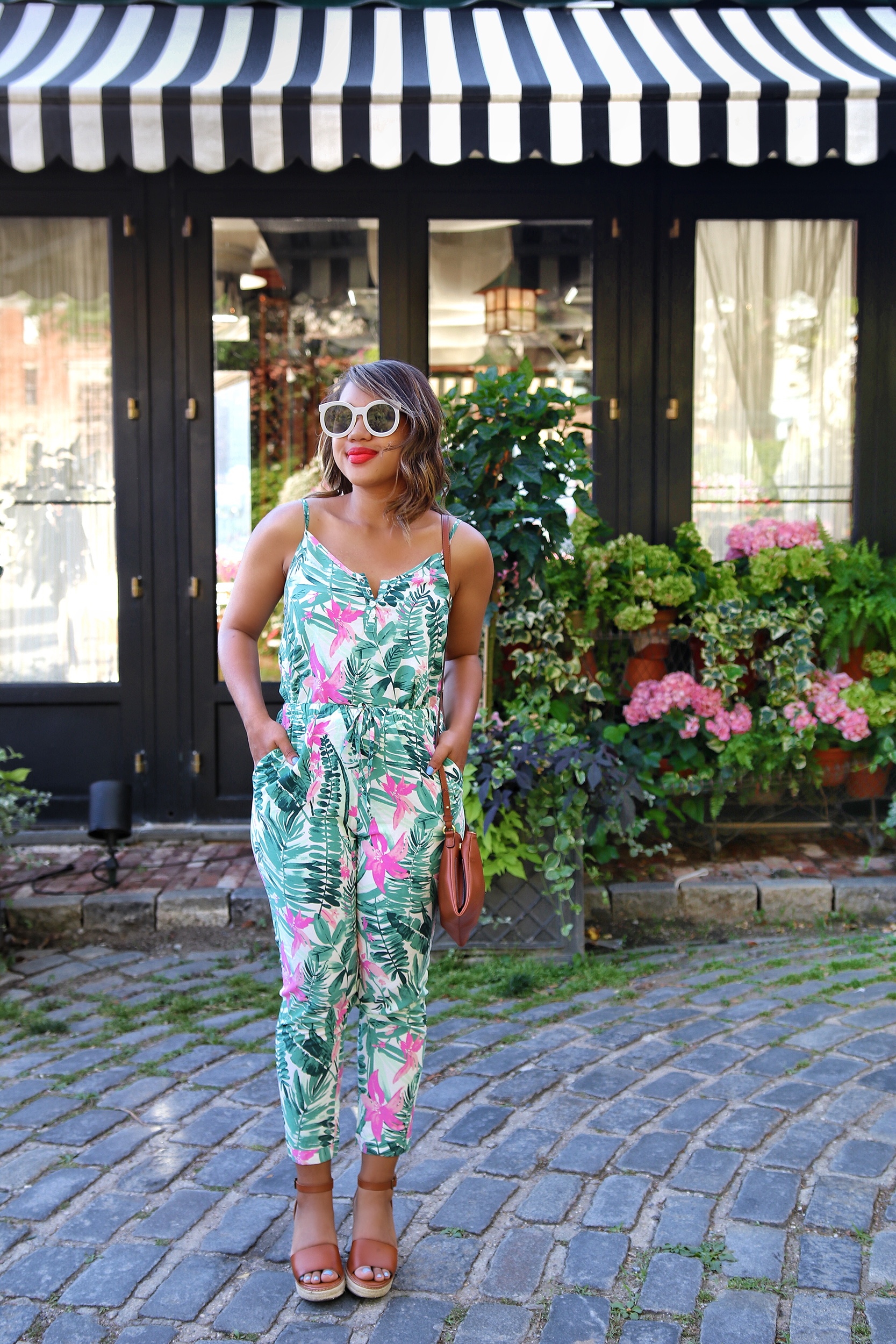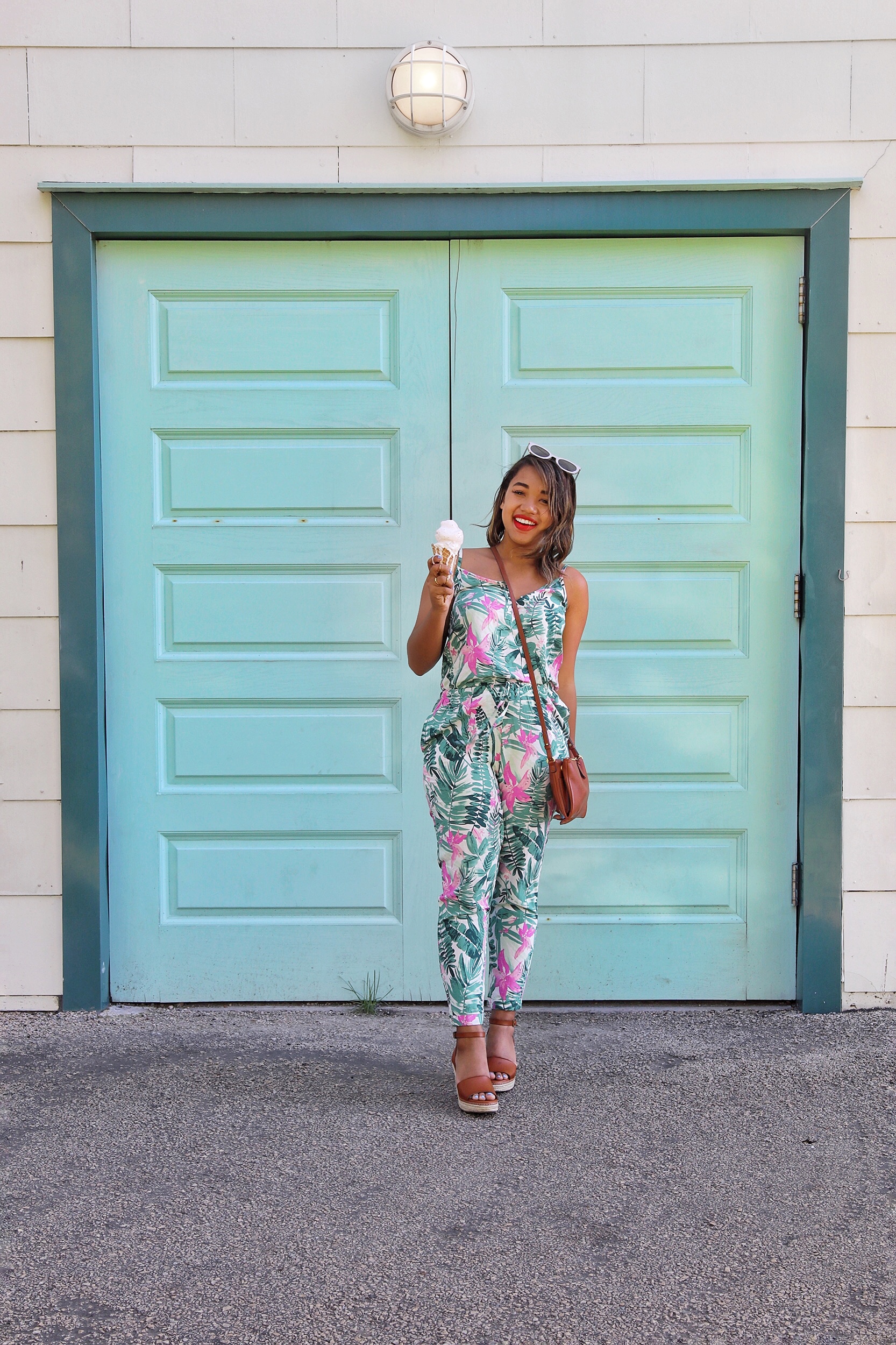 When your wardrobe is bold, it helps push yourself outside of your boundaries, taking you out of your element and on to new places. While most New Yorkers flee the city for summer seeking beaches or nature, Paris and I keep exploring this concrete Jungle all summer long with our "adventure jar".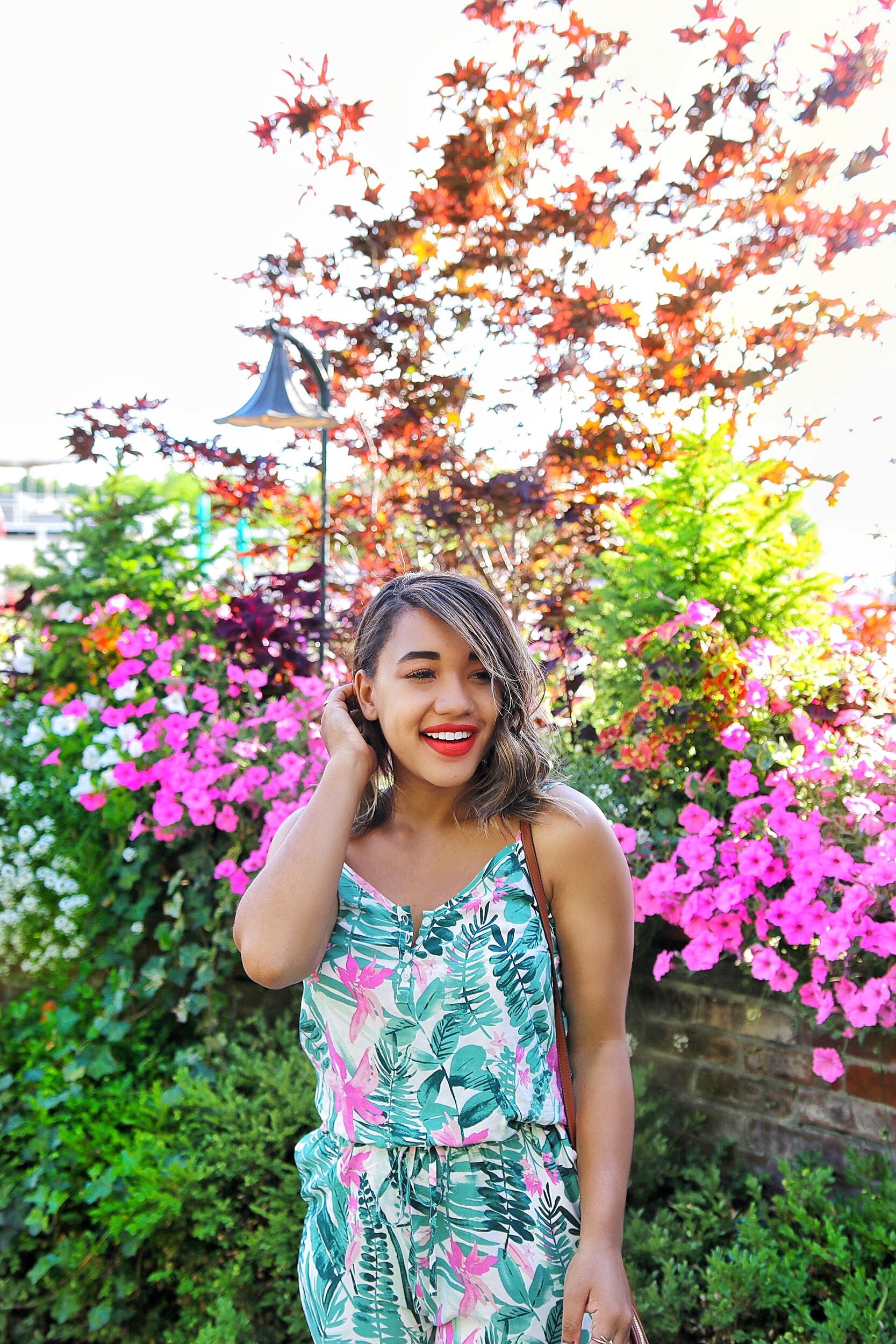 At the beginning of the summer, we made a list of all of the things we want to experience in the summer, including everything from restaurants to weekend get aways. We rip up those ideas and pop them in a mason jar – so whenever we're feeling stumped for something fun, we turn to the magical mason and see where our exploring will take us next – will it be a day in brooklyn heights, ice cream for breakfast or giant bubbles in central park?! There is so much to do and see right here in our city, we just have to push ourselves to get out there and explore!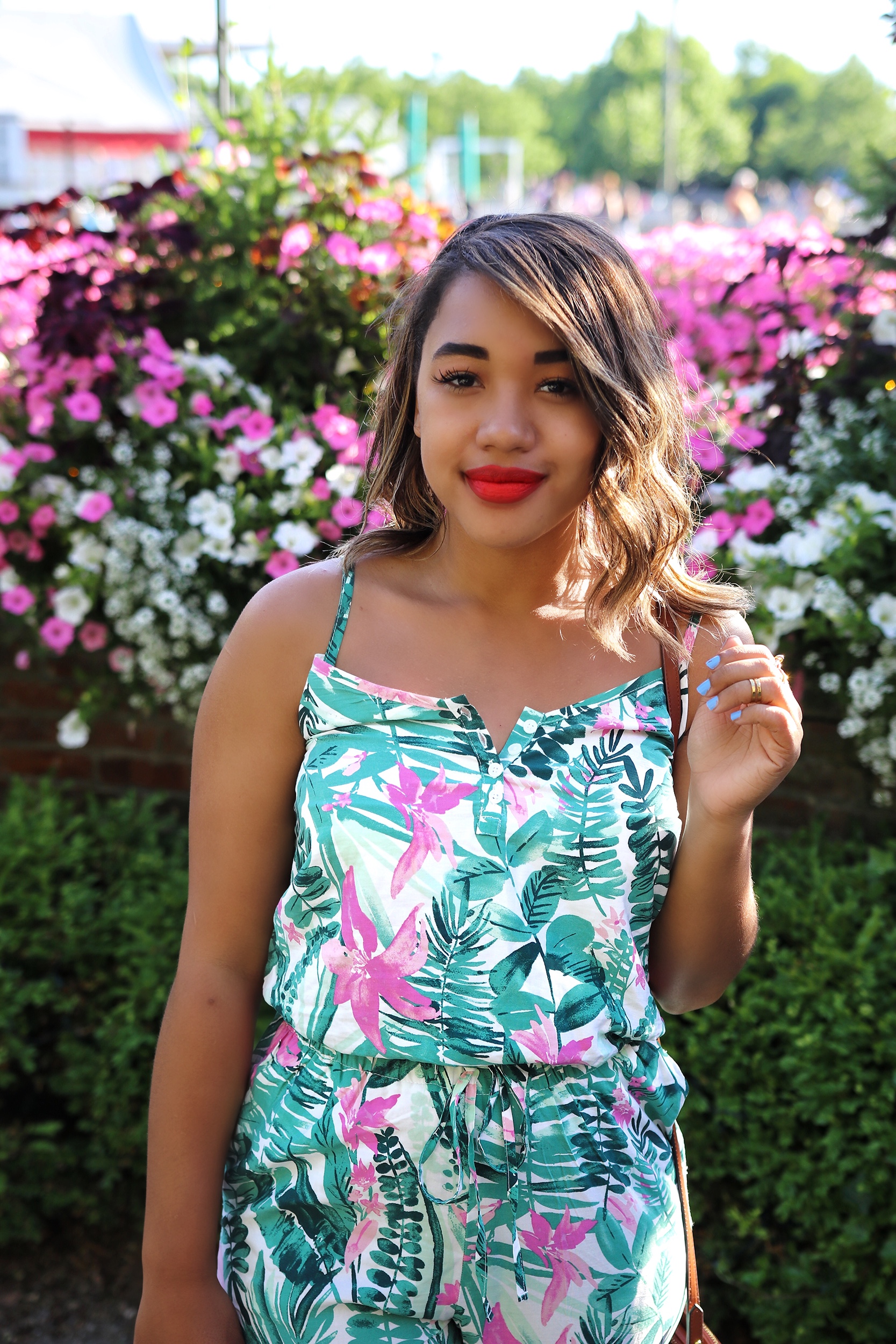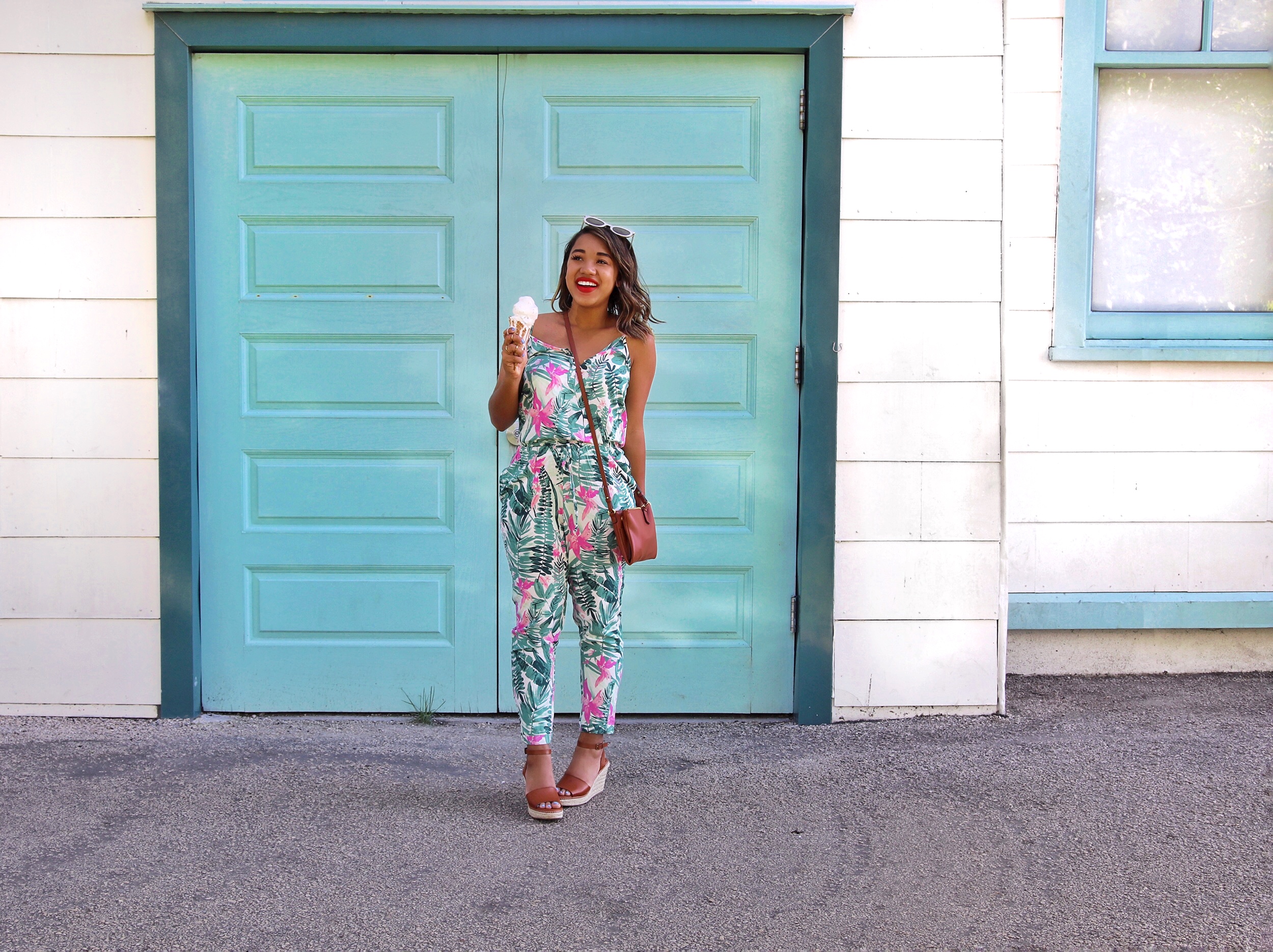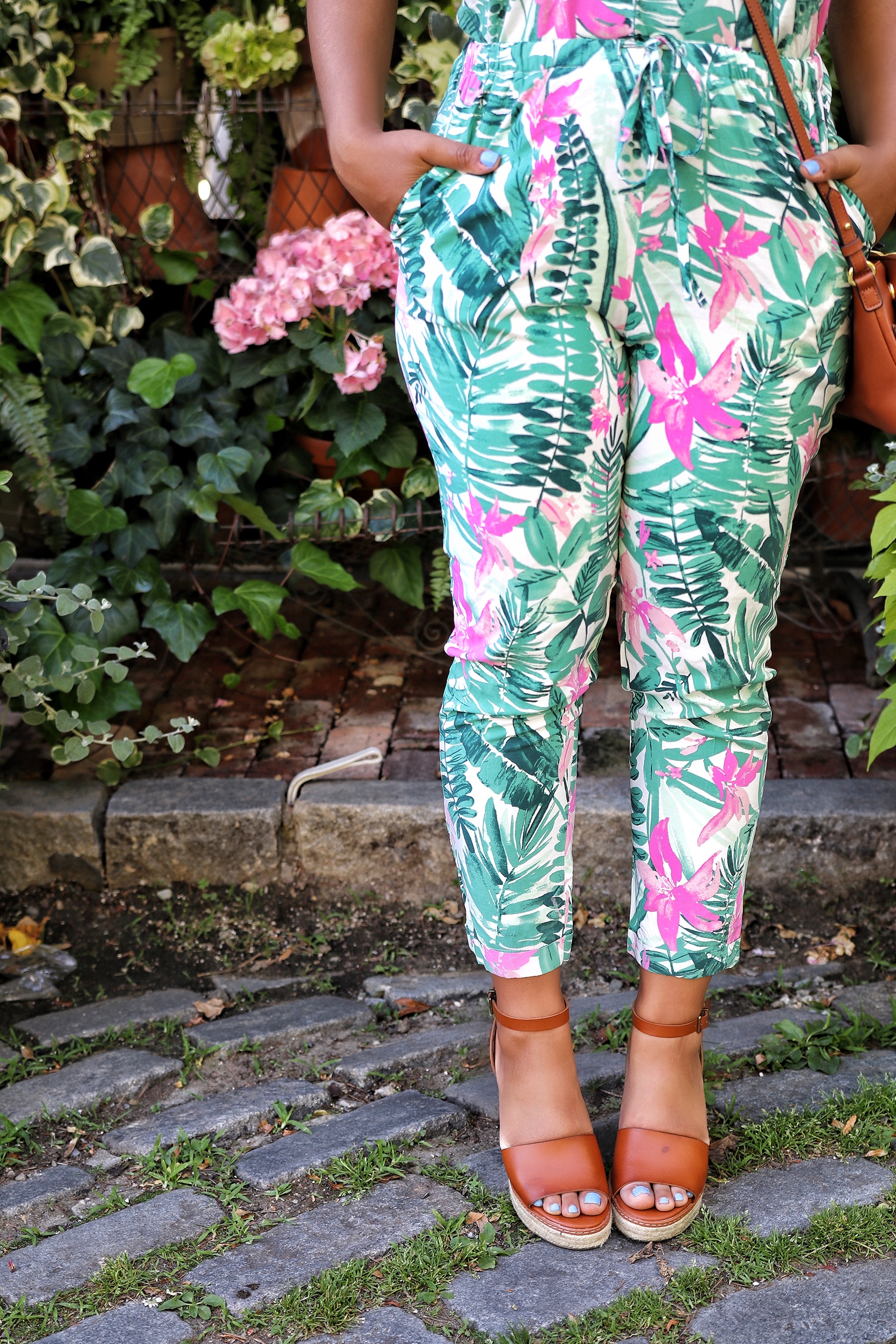 Since we're taking on bold new adventures in this concrete jungle, naturally I dress the part in this Old Navy Palm Print that I'll be wearing until September. A easy romper or jumpsuit is the best outfit for a summer in the city – its light weight and breathable to keep you cool when the weather is not, but also fashion forward and noticeable in a chic "look at me" way. Although came was designed to help you blend in, this colorful twist on a classic palm from Old Navy is a sure fire way to make you stand out from the crowd in the best way possible.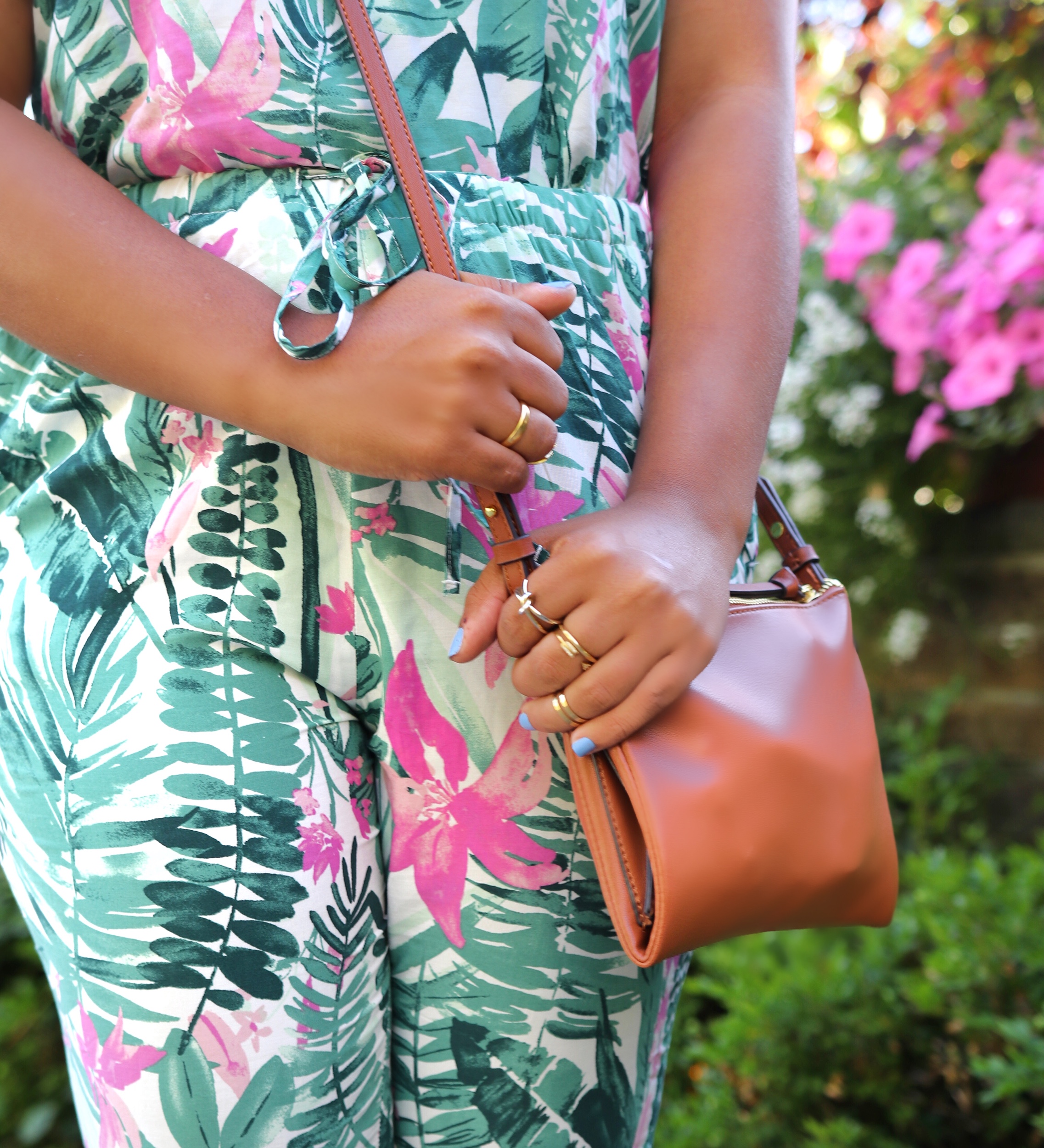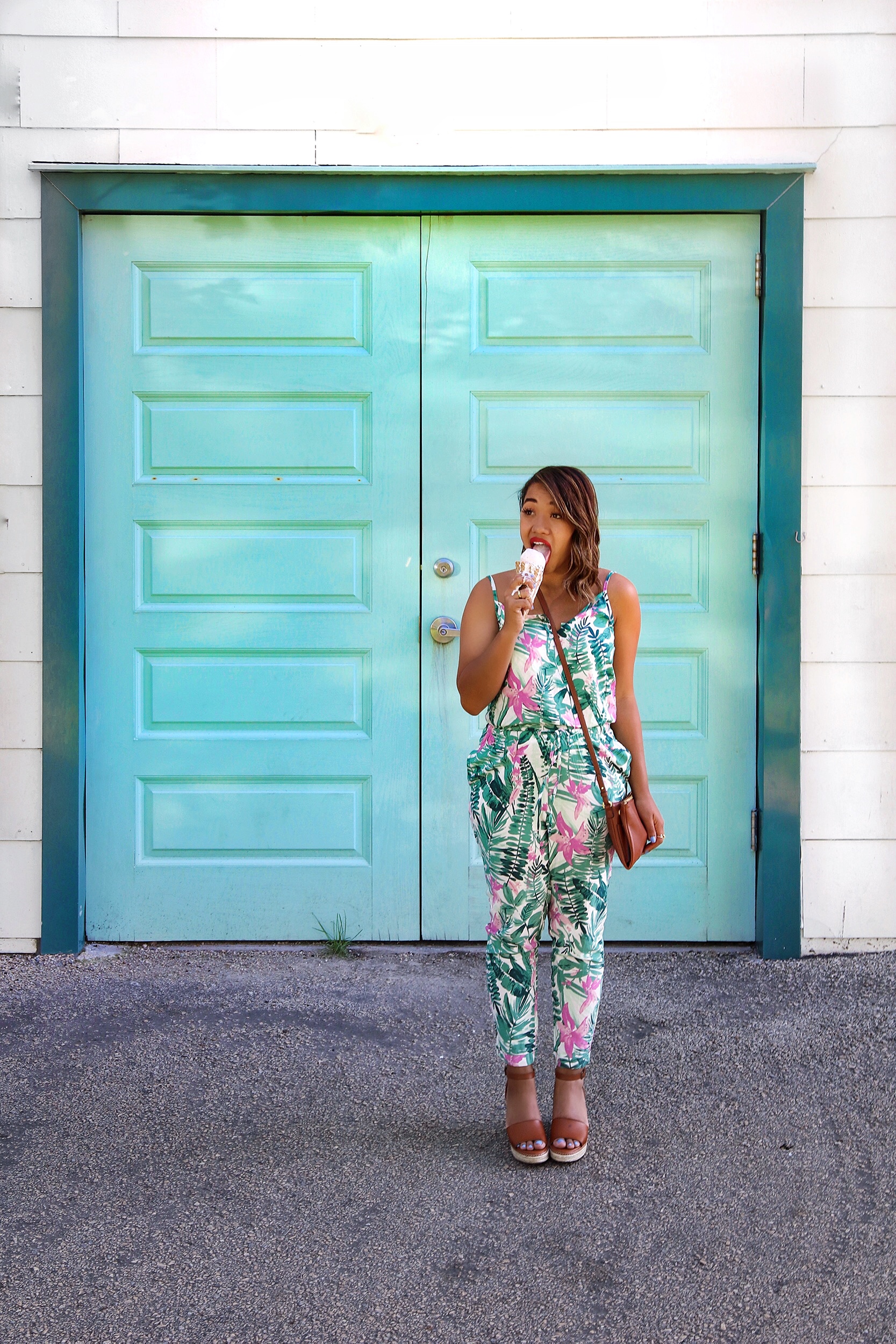 Since summer days are long and the opportunities are endless, the jumpsuit can take me from day to night with the quick addition of a light denim jacket over the shoulders and a dressier shoe. You can also dress things up with a bold bag, tassel earring or a brighter lip to really make this look roar!!!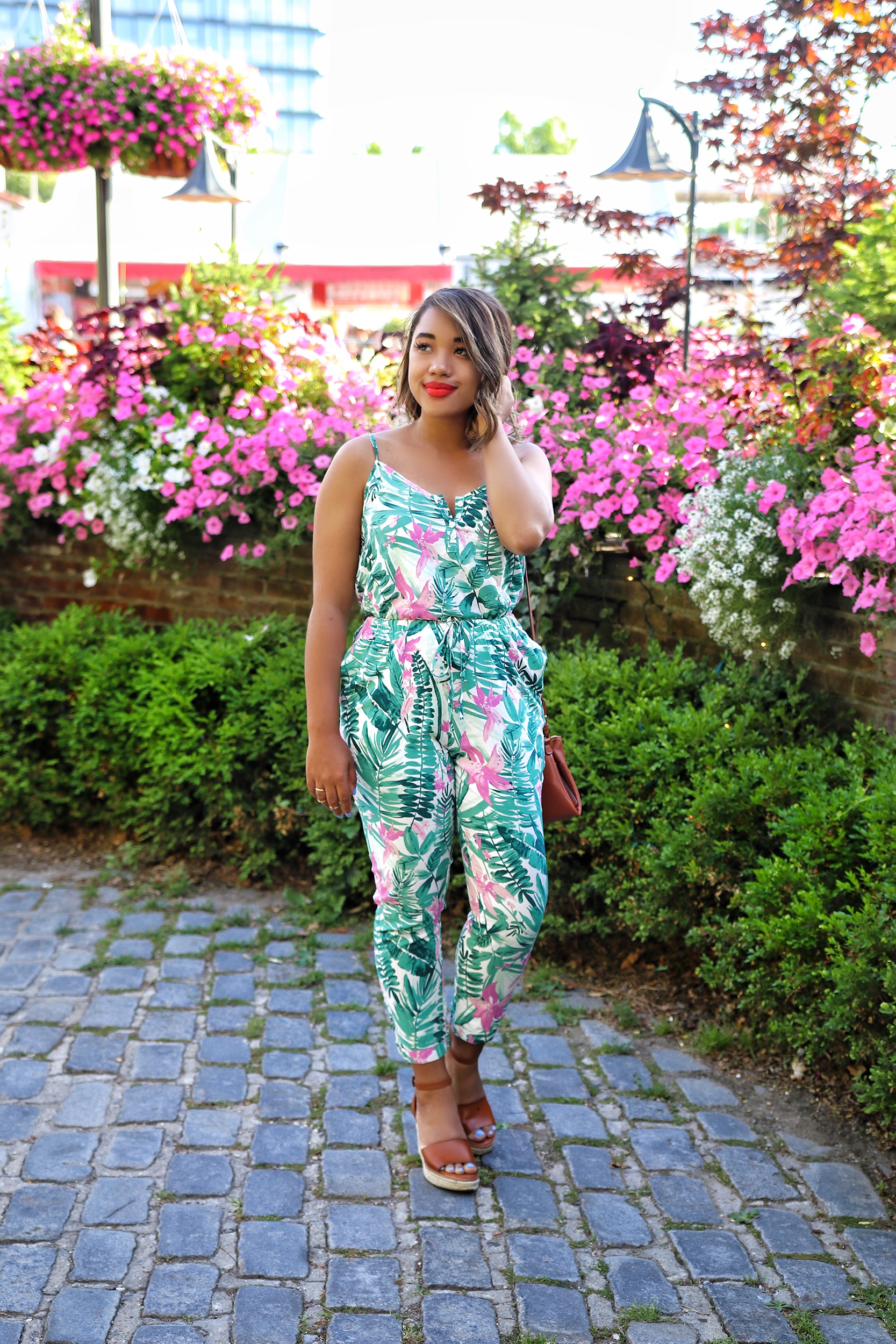 SHOP THE LOOK:
Shoes – Wide-Strap Espadrilles • Old Navy • $34 // also in Black • $34  (TTS)
Jumpsuit – Printed Cami Jumpsuit • Old Navy • $34 // also in Plus Size • $30 (Love the dress version here Here • $23, I bought both in size XS)
Bag: Double-Zip Crossbody • Old Navy • $16

Thanks to Old Navy for Partnering on this post!
SHARE OR SAVE FOR LATER