Aug
21
2015
Aug 21 2015
Courtney Lately!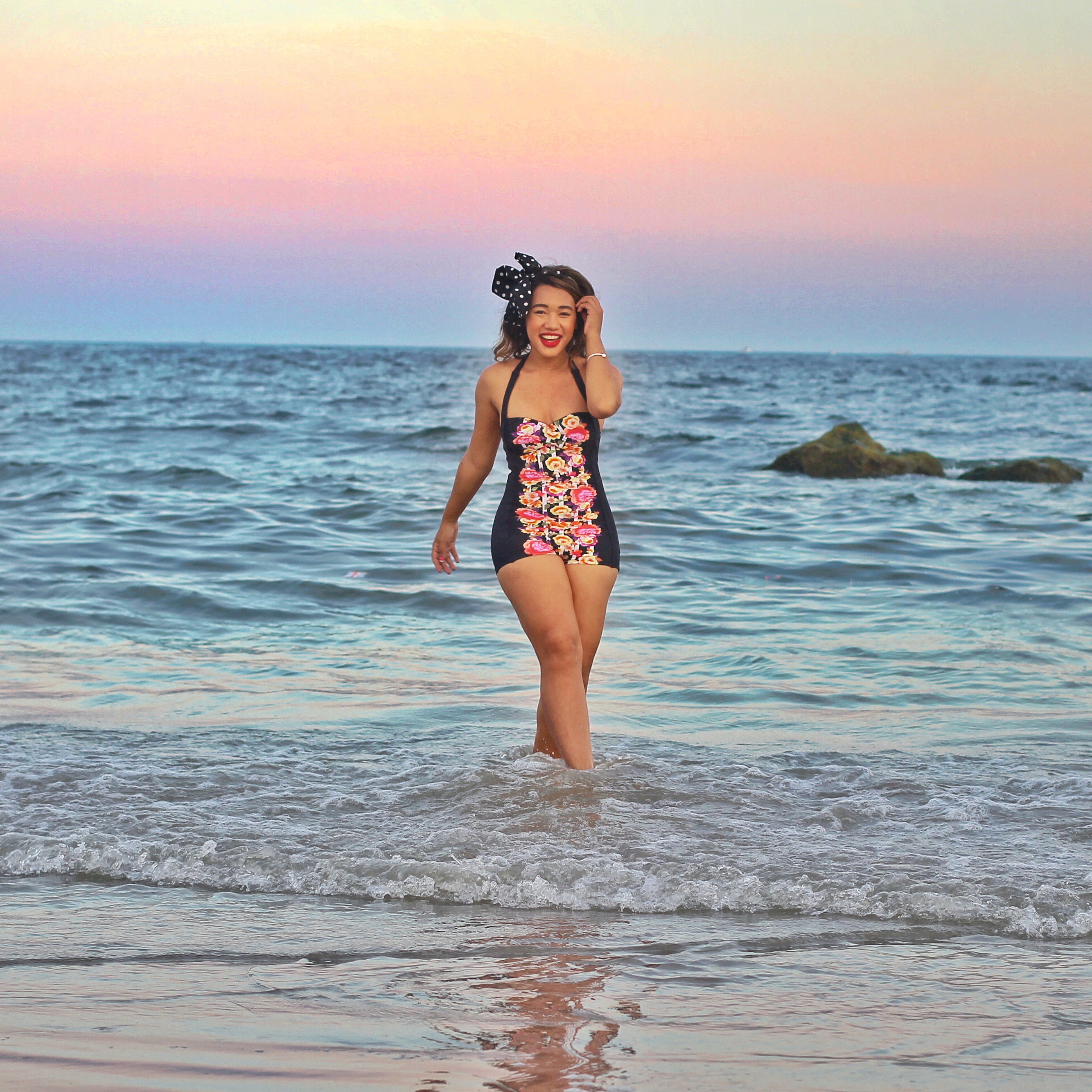 HI!!!! Sometimes I forget that I don't share the details to all my outfits (so rude of me) so to make up for it, I rounding up some recent favs for you RIGHT HERE RIGHT NOW… you can thank me later 😉
You can shop pretty much everything you see directly from this post, all you have to do is click the images you see as you go! Okay, LETS DO THIS!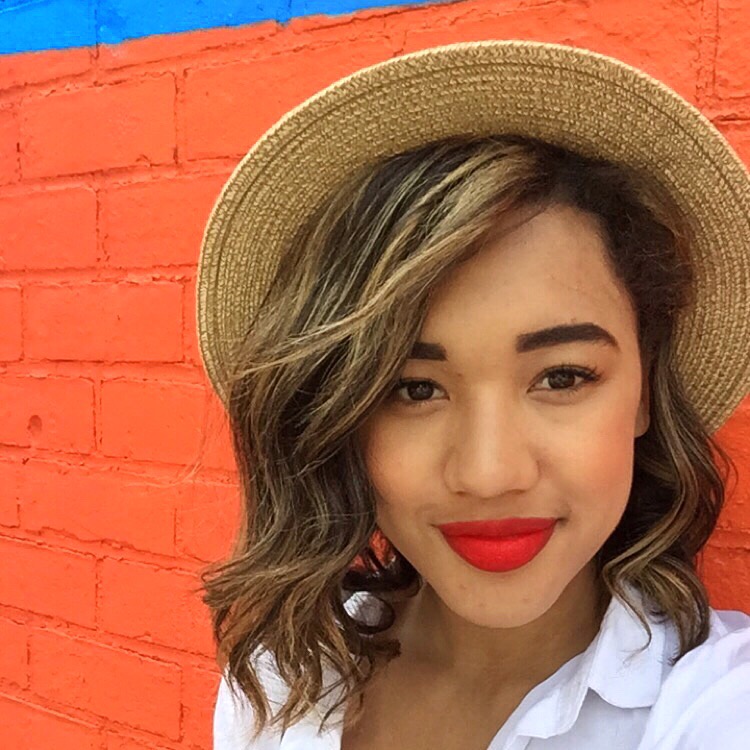 A little red lip and summer hat action never hurt ANYONE! this is my all time favorite shade "ruby woo" the perfect matte and lasts all day! I also love me some "lady danger" so I linked to them both below!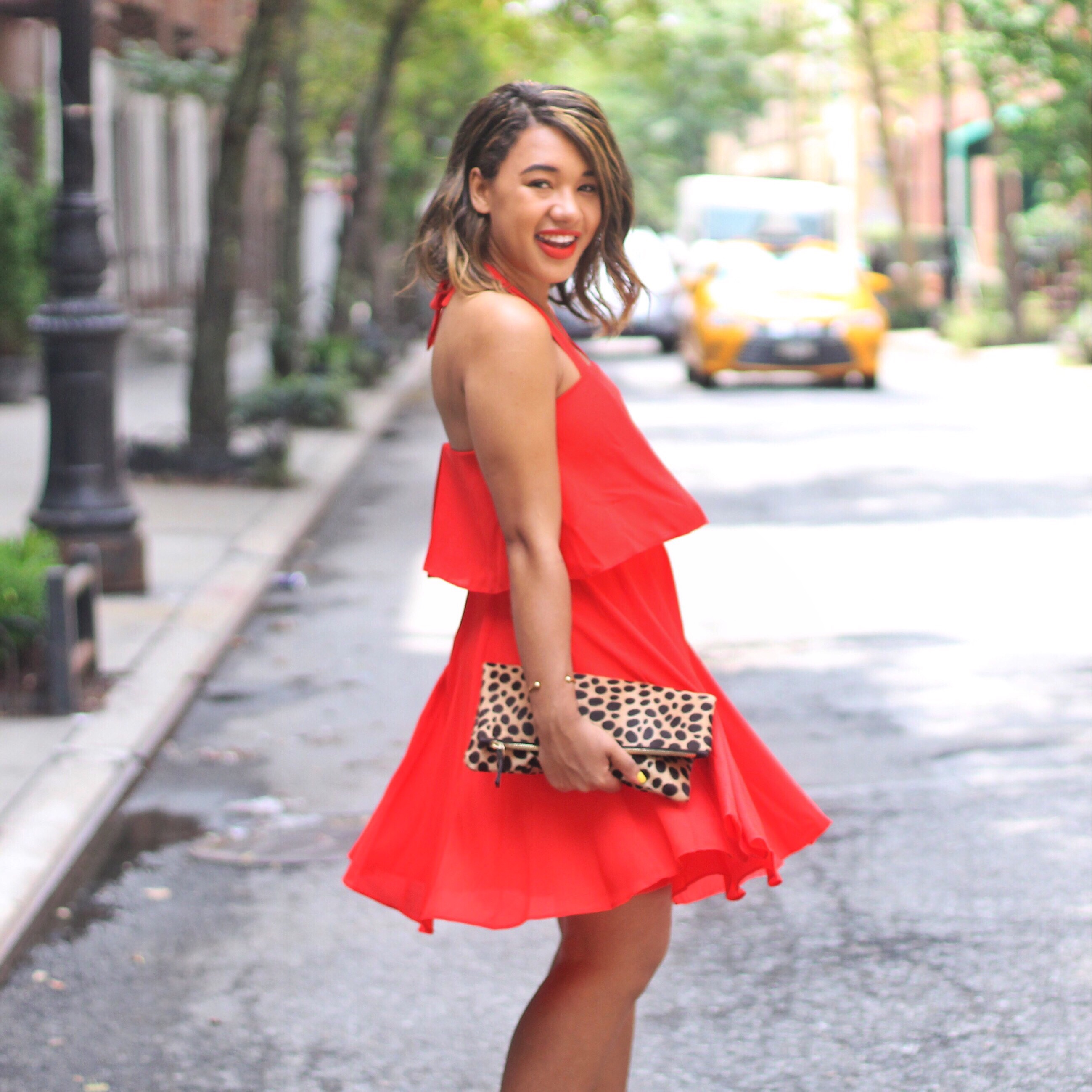 Little red dress with a little spin action! Was red-dy to rock a fun dinner with the Dunkin Donuts team in this spicy little thang!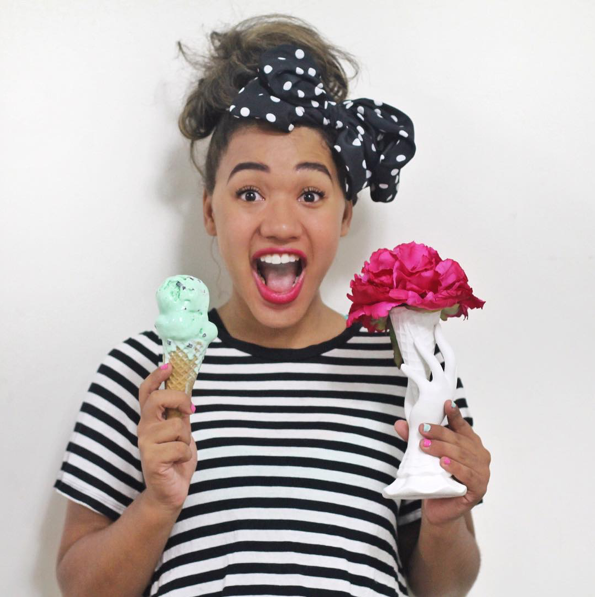 I always say YES to sprinkles, in my home decor and dessert decisions so this Ice cream vase was a no brainer!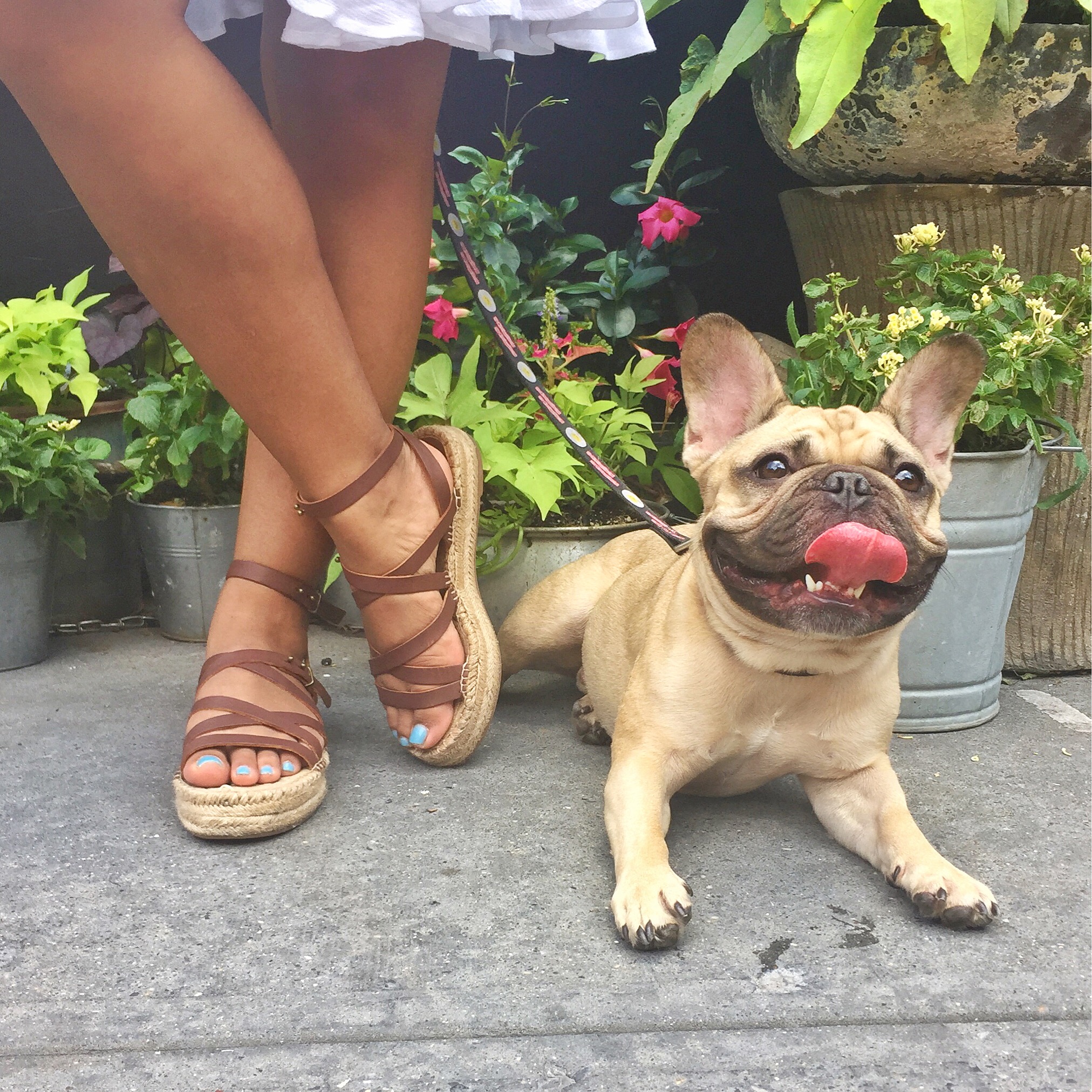 I like these shoes almost as much as I like waffles… JK look at that face, but they ARE pretty stinking cute & comfortable. Lately I've been yes to espadrille flatforms, and Waffles kisses everyday!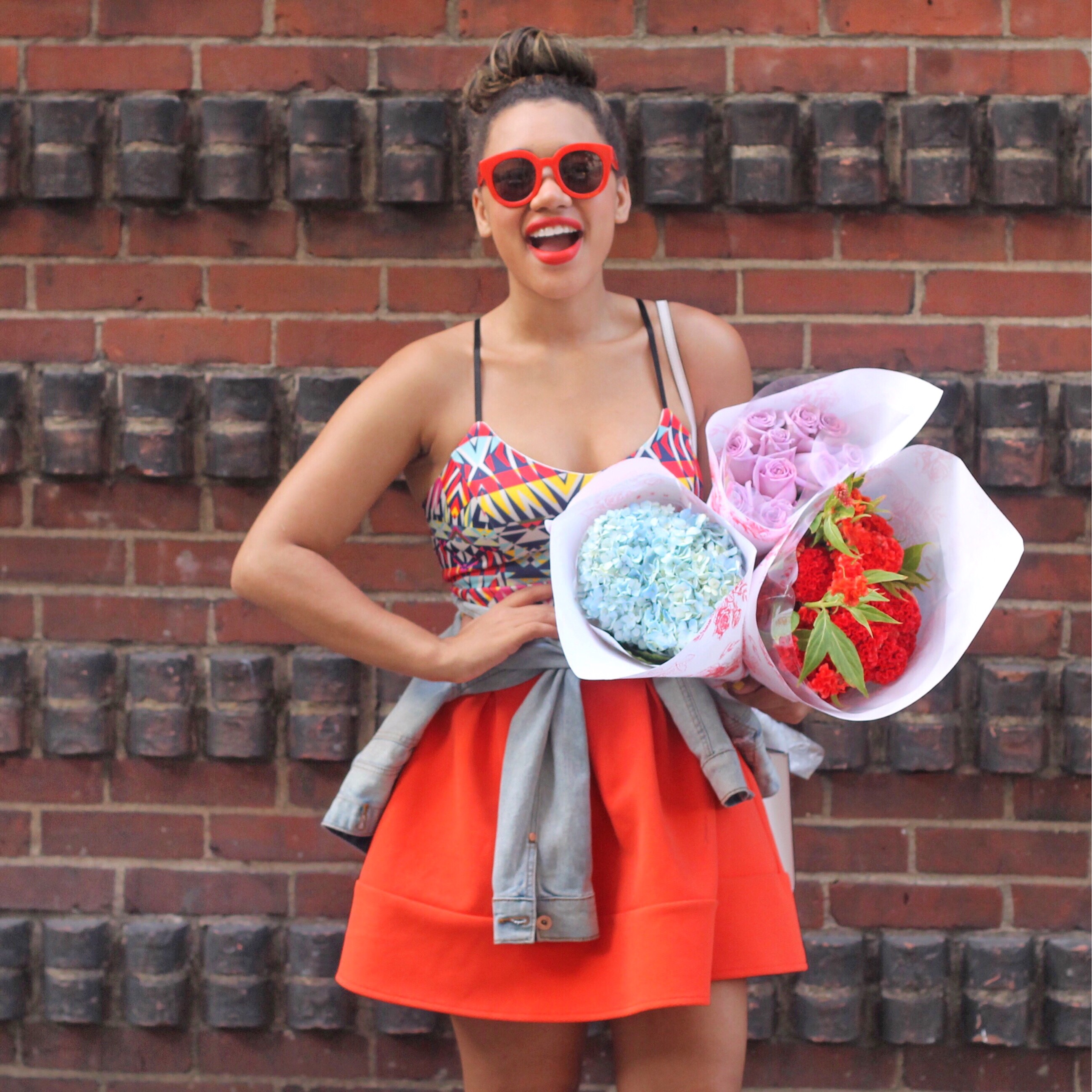 ALL OF THE COLORS…. and patterns and blooms and smiles and things. Packed everything but the kitchen sink into this look as I skipped off to watch my bestie star in a show!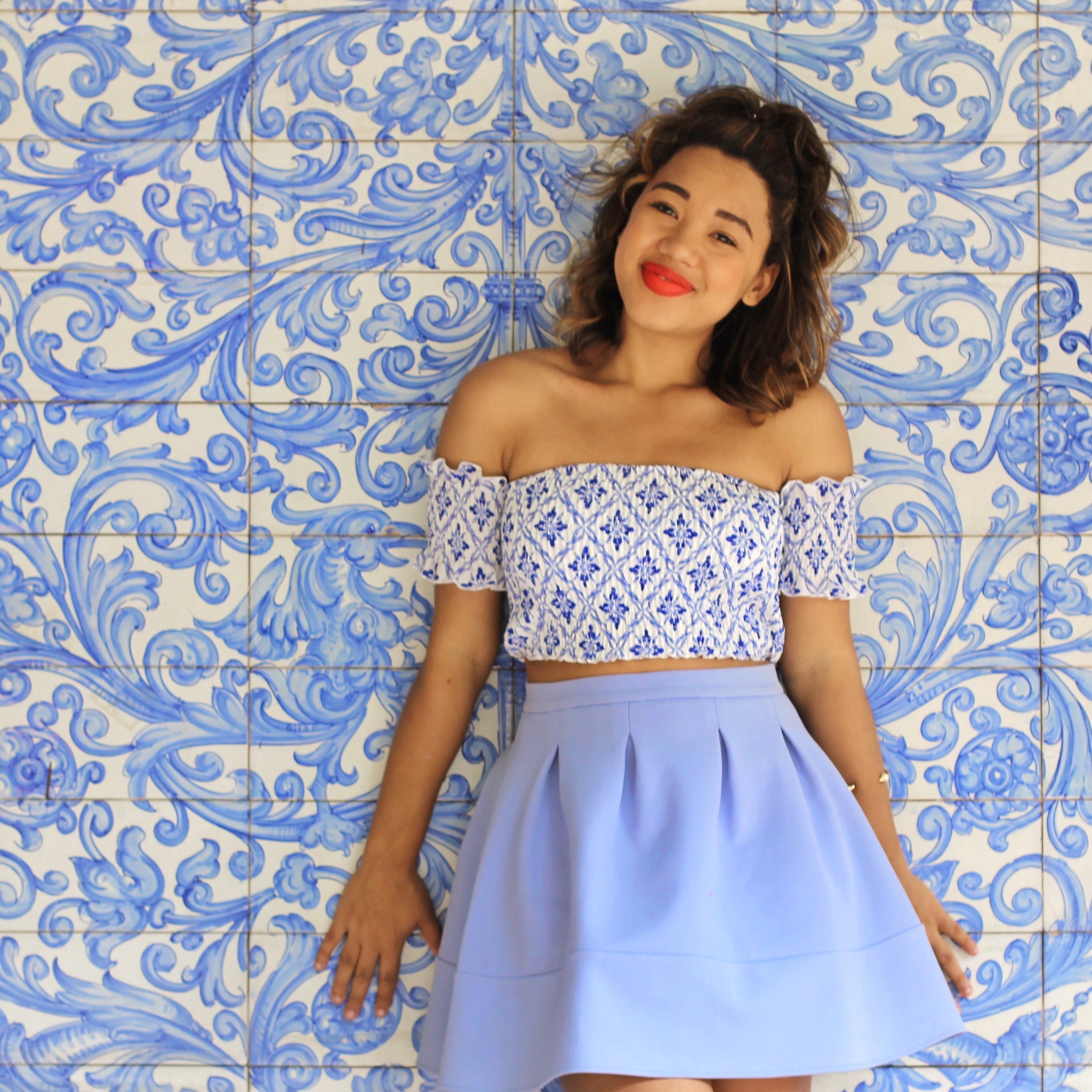 Standing out is cool and all but sometimes its fun to blend in… Loving the tile print of this darling off he shoulder top paired perfectly with a full blue skirt! Fun fact, the skirt is the same as the orange one in the image above it… but I loved it so much I bought it in two colors!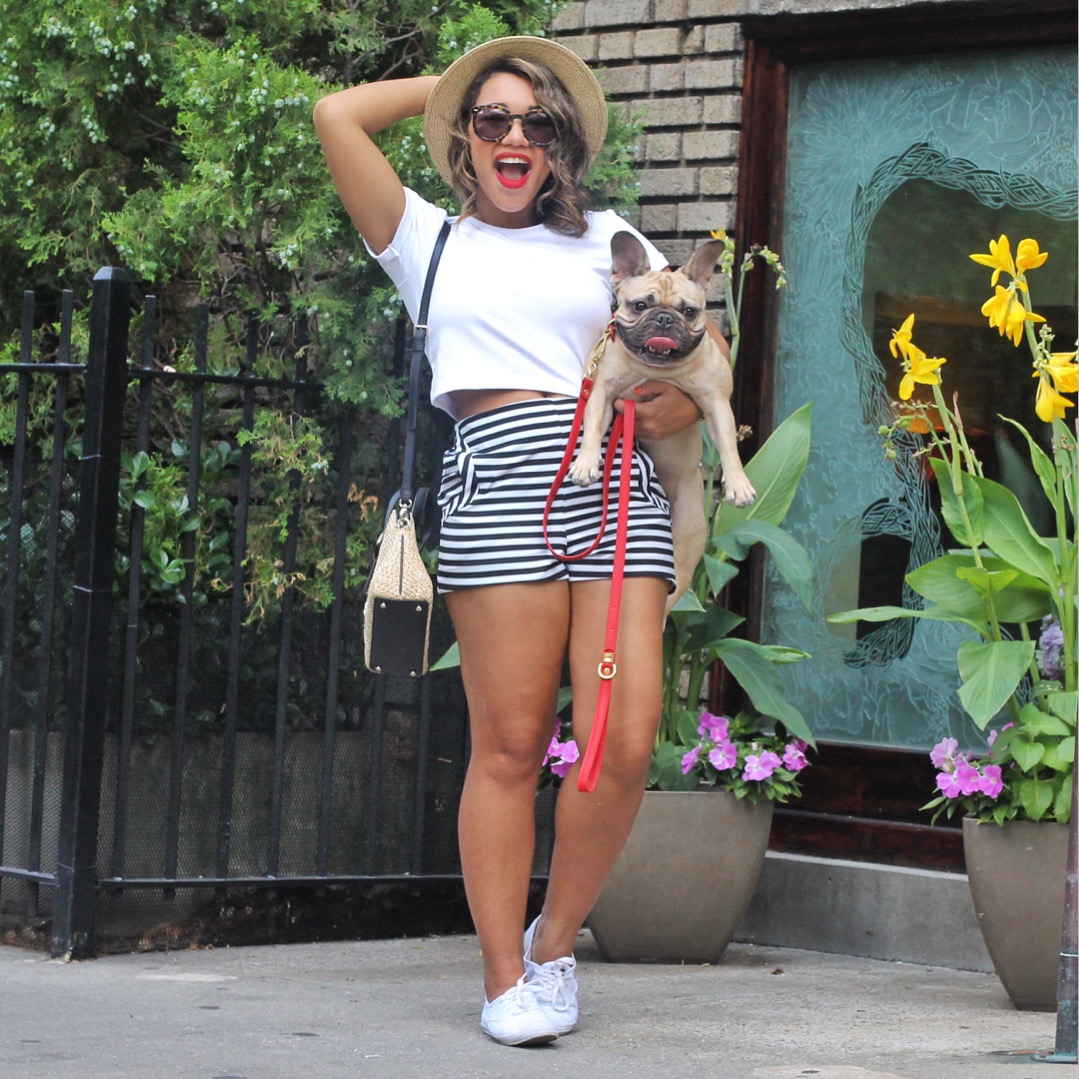 You're never fully dressed without a smile… or WAFFLES! Giving a casual look a super fun twist with classic white and black and white stripes … and oh yeah, waffles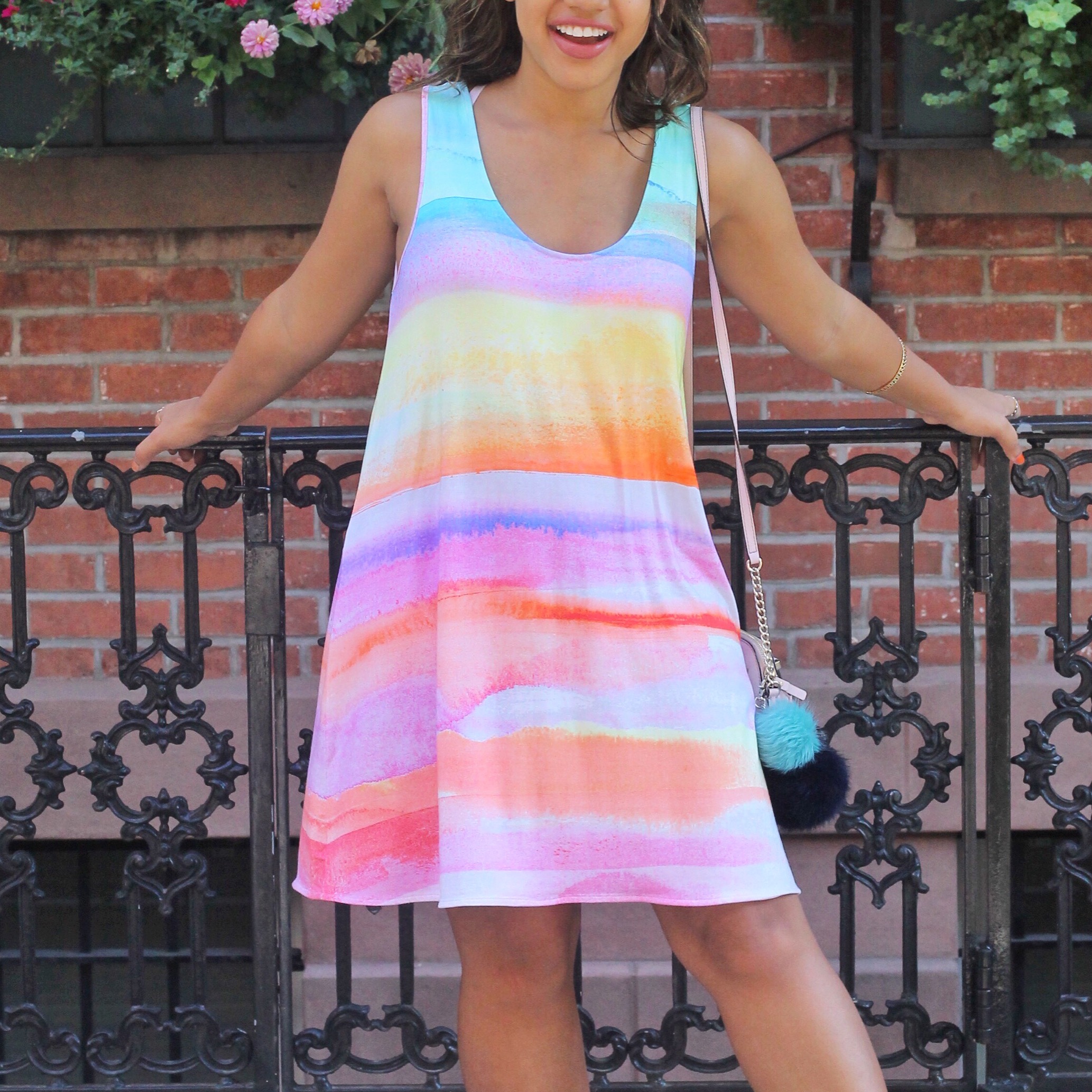 When in doubt, dress like a sunset! This dress is seriously the softest thing EVER. I'm currently wearing it around my house… and I'll probably wear it to bed, and maybe even to work tomorrow because its just SOOO snuggly and because I'm lazy like that!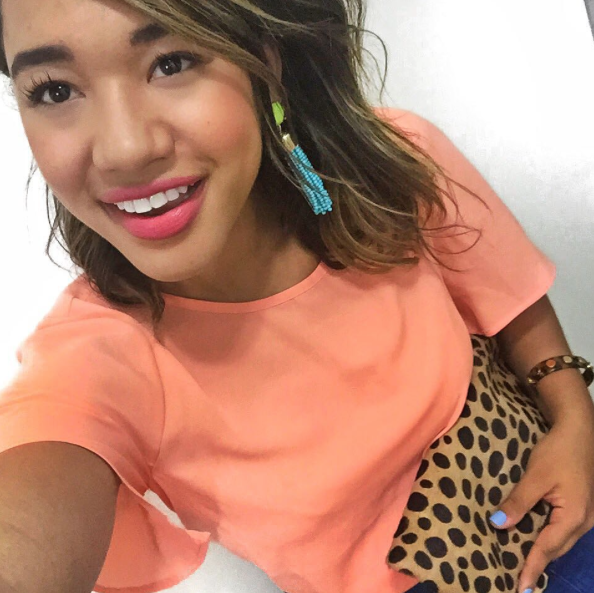 Don't mind my ears, they came to party! These tassel earrings are a MUST have for every date look, party outfit and average Wednesday wear.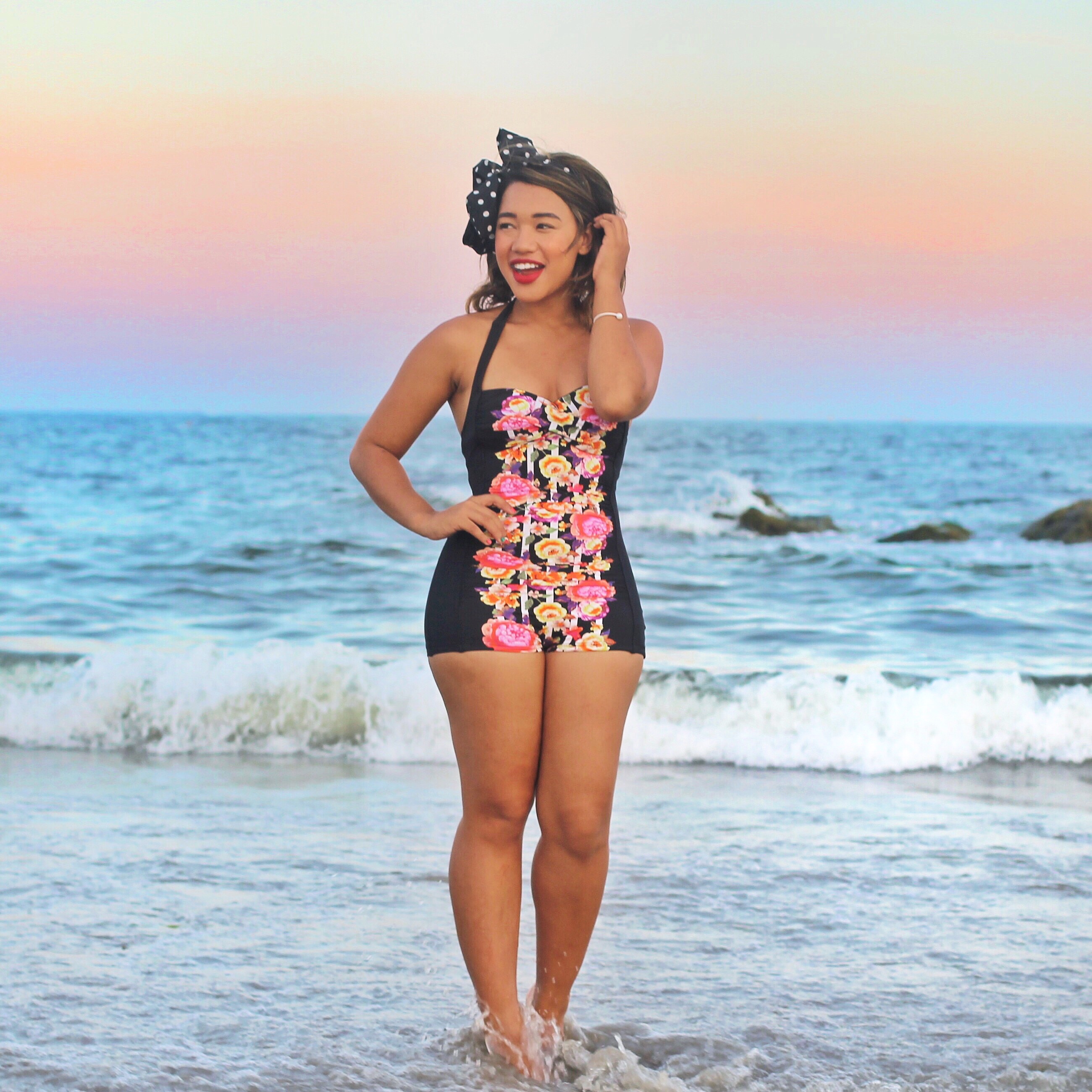 Cotton Candy Skies & Retro Swimwear for the WIN! Obsessed with this floral swimsuit, it brings the coverage & the wow factor that we're all looking for!

Okay so now I gotta know, what's your fav??!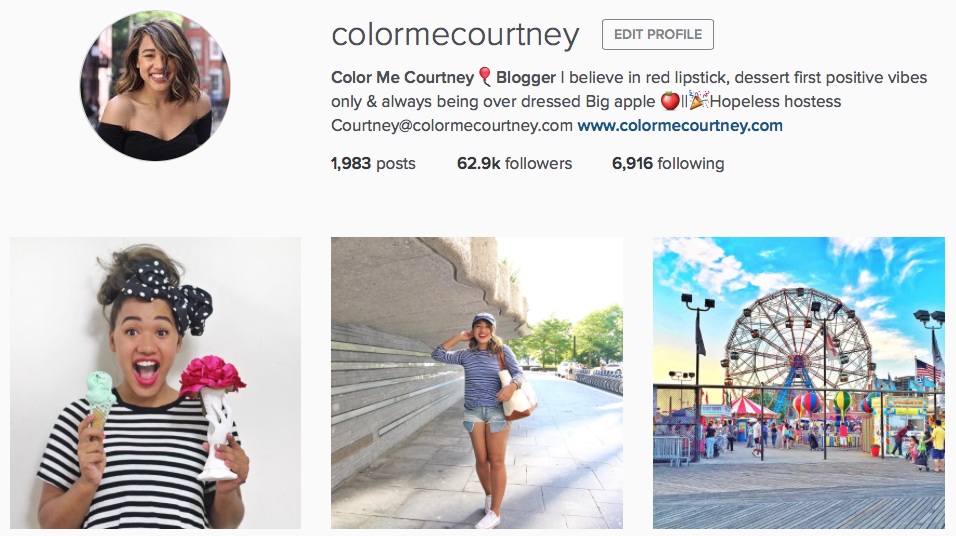 PS don't forget to follow me instagram @colormecourtney for more crazy colors and everyday outfit inspo!
SHARE OR SAVE FOR LATER