Nov
23
2015
Nov 23 2015
Cozy In Chanel
   You know those mornings where you wish you could go to work wearing Pajamas? Yeah me too!!! They come far too frequently in the winter for me, when it's cold I want to be COZY and wear my pajamas – end of story.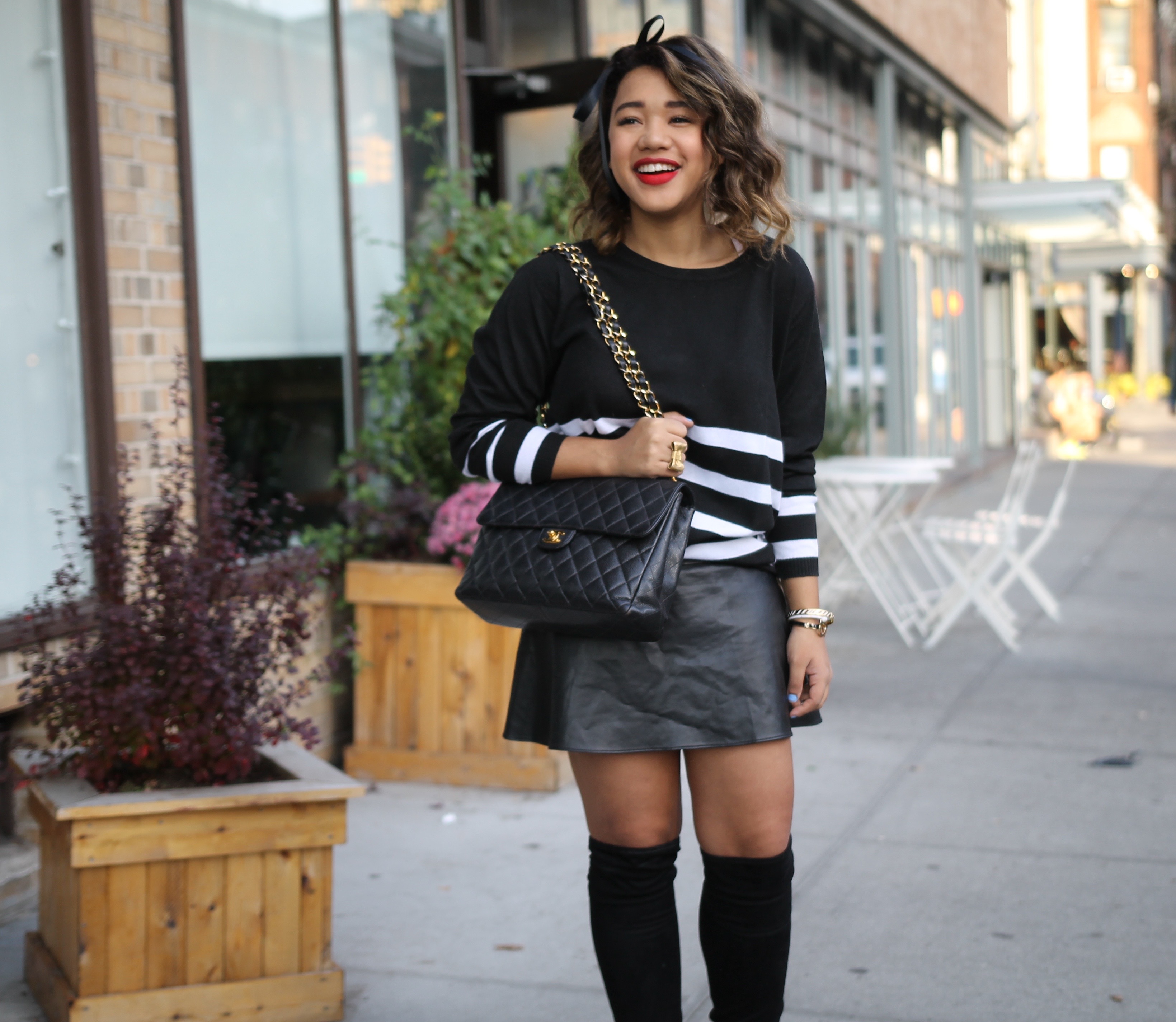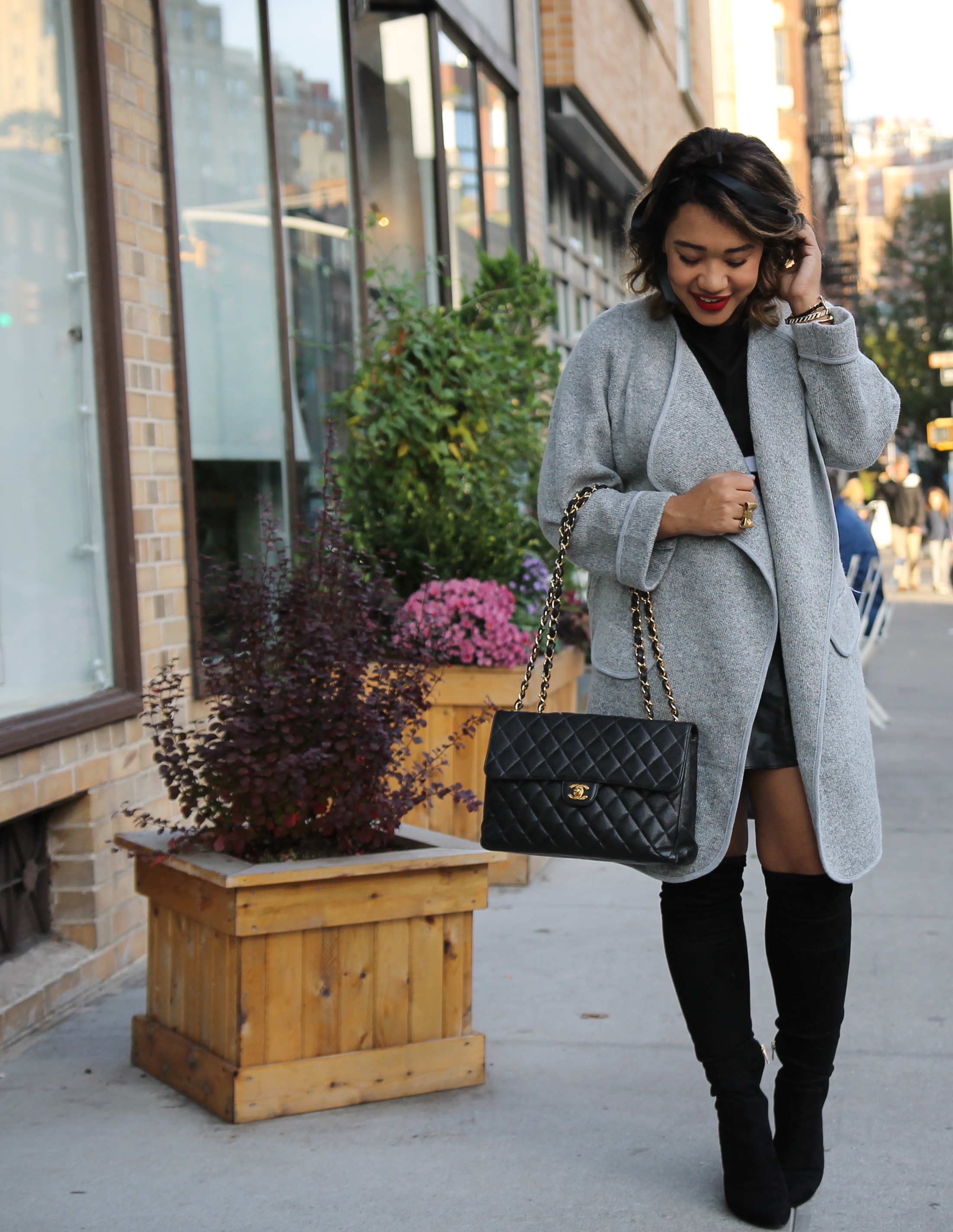 Well believe it or not, today's look came from one of those "I'm not putting on pants" mornings – because most days, I'm not totally feeling them. When that happens I reach for this same dang leather skirt (its my total fav) and a comfy sweater coat – and I kind of feel like I'm still in Pajamas! BUT because I can't look like a bum at work, I added jewelry, over the knee boots and a little bit of Chanel…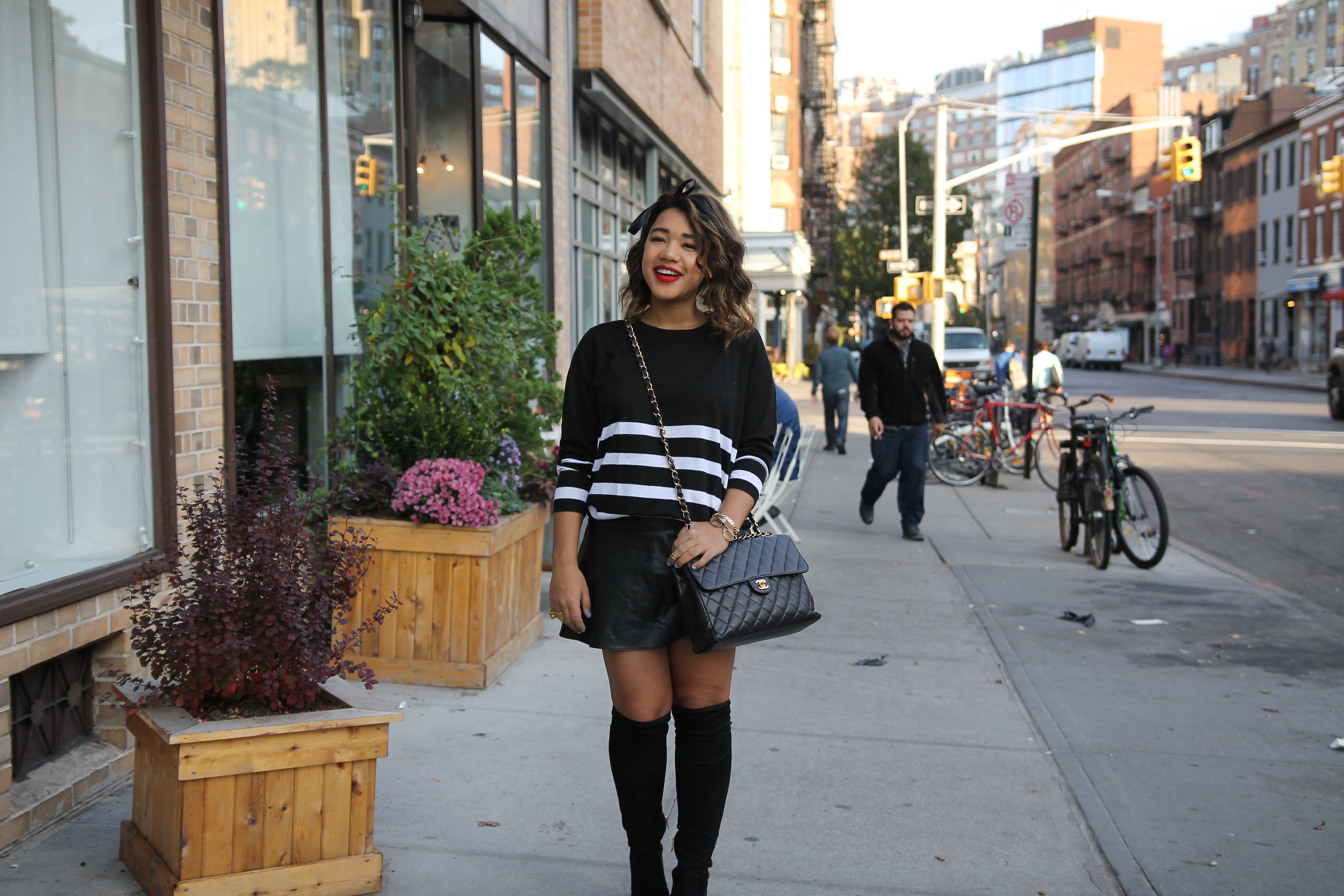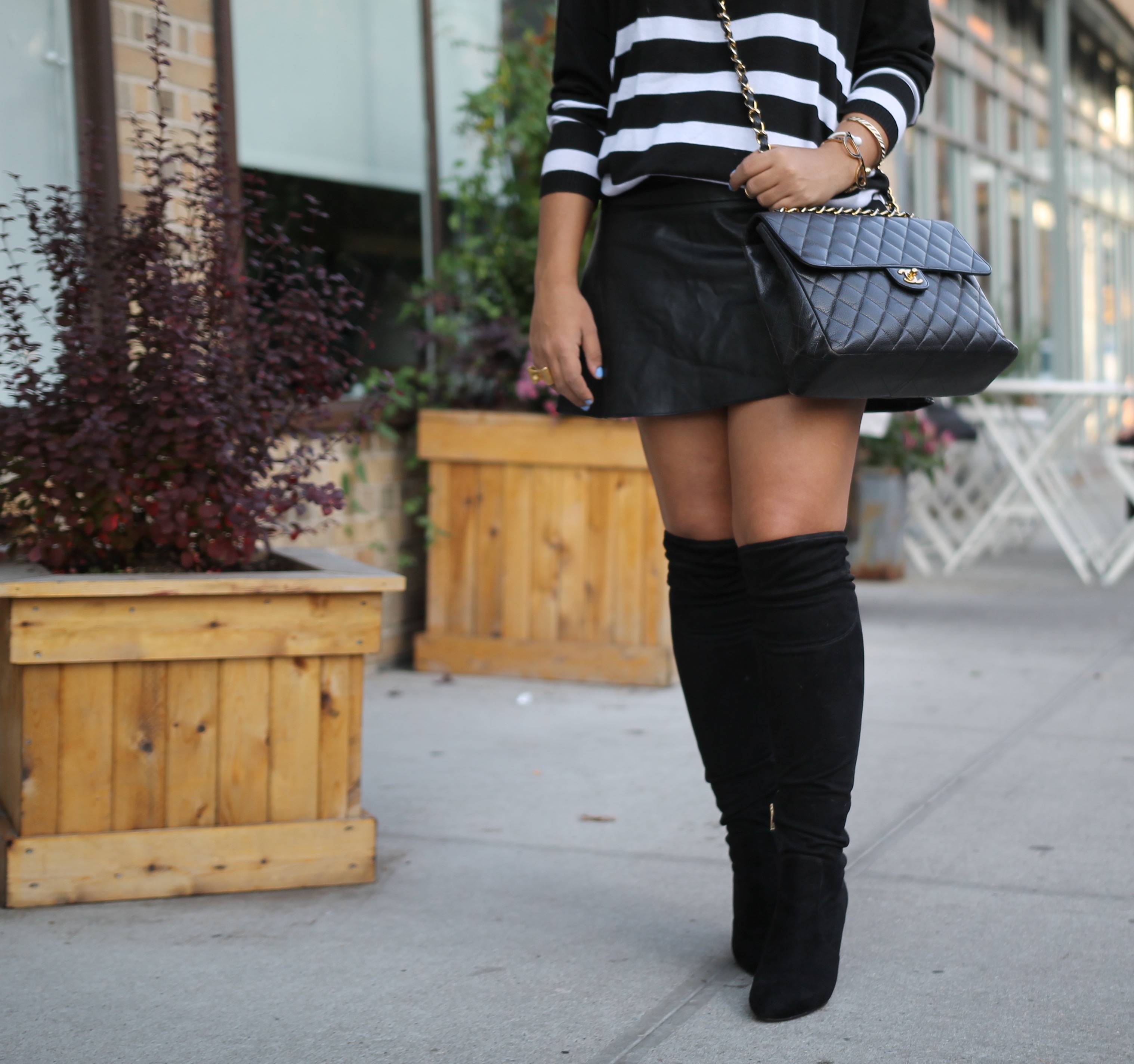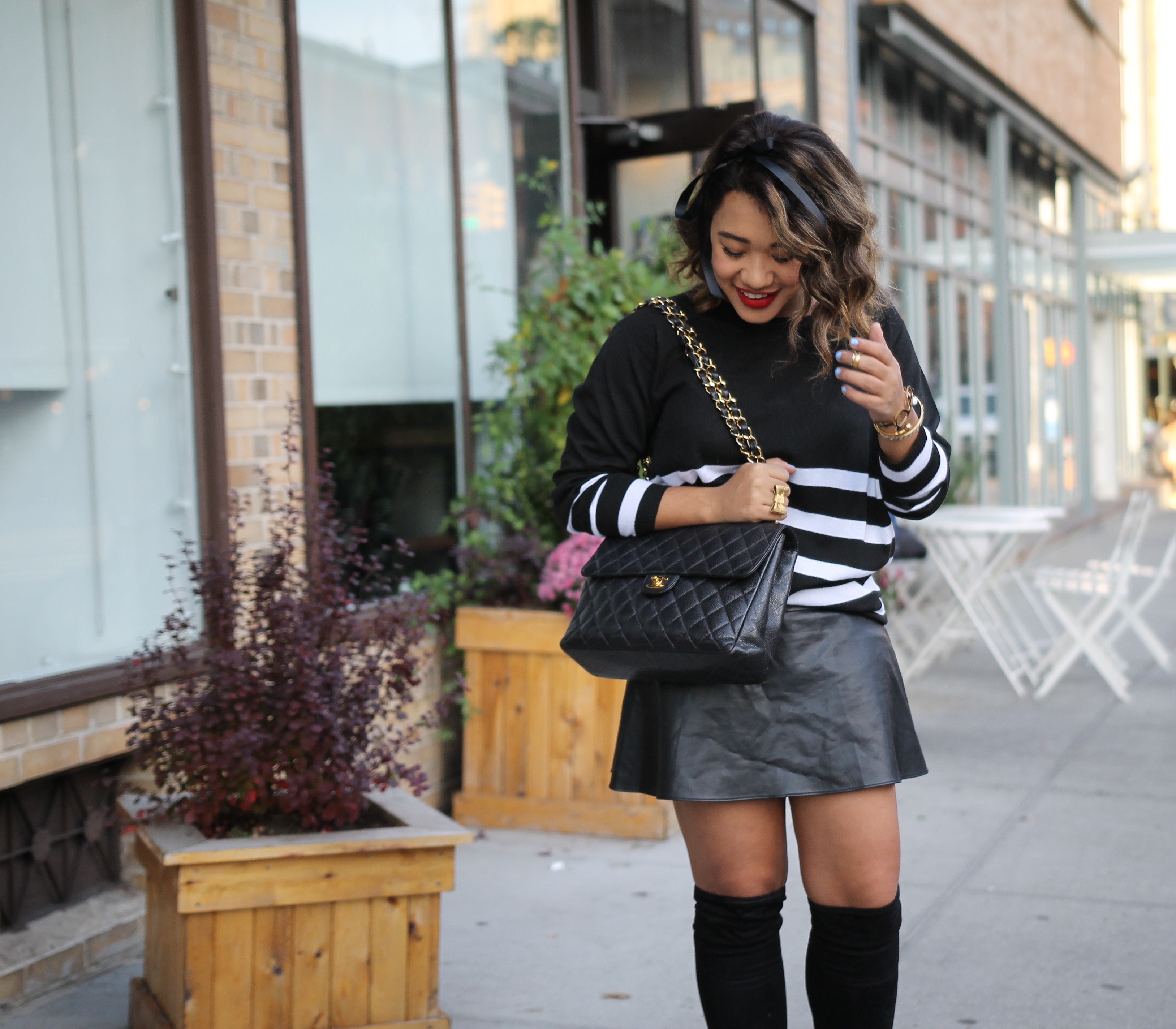 Not only did this semi-glam outfit start out as PJs (lol) it's also only half as glam as it looks. This beautiful Chanel is all mine … for a week! Because I rented it with this new renting service called Village Luxe – that connects women in NYC to share their closets with weekly rentals – score! I don't currently have the funds for Chanel (or the closet space for more purses) so this was the perfect way to feel a little bit fabulous without spending a lot of money! I've rented a few other channel's from them since and love ever single one! PLUS I want to start renting my stuff out through them too! Although I don't own any Chanel, I do have some fun and whimsical pieces that I can part with for the week!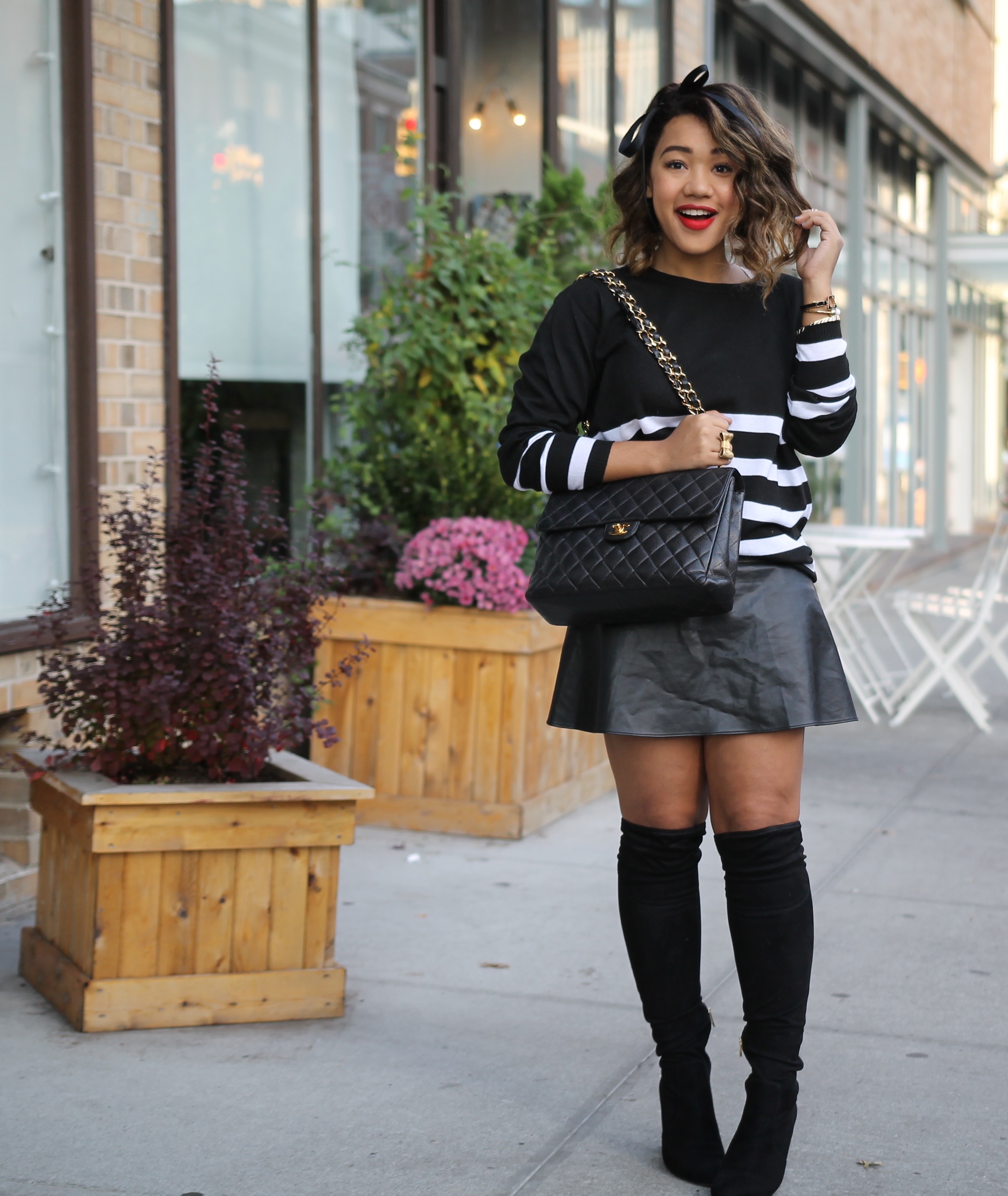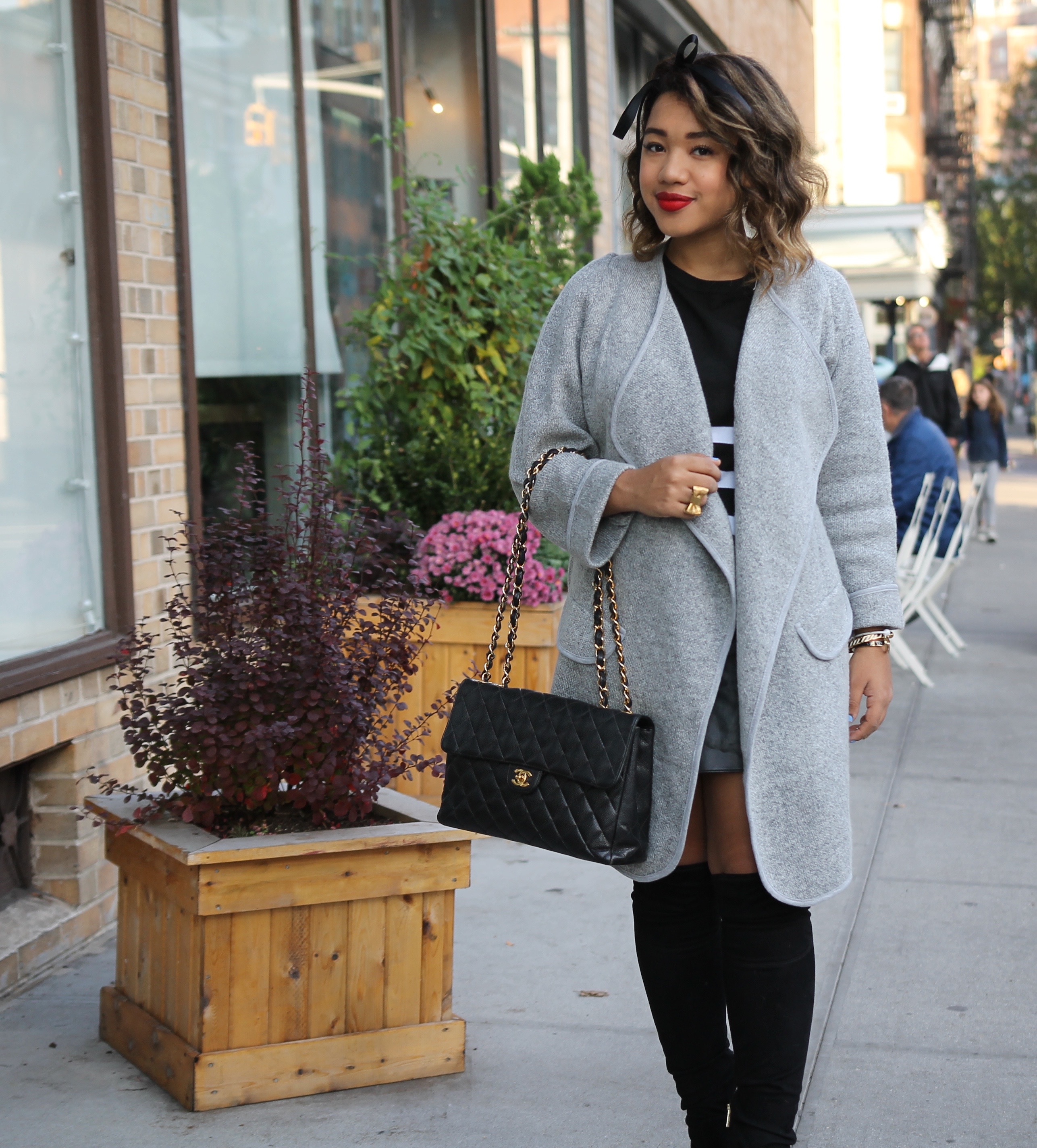 OUTFIT DEETS – Shop From the Links Below

Sweater (only $15) || Coat || Skirt || Boots (+ more colors) || Chanel via Village Luxe
If you want to check out village luxe use invite code COLORMECOURTNEY to get in!
SHARE OR SAVE FOR LATER