Oct
28
2015
Oct 28 2015
DISNEY DIY – 2 Easy Halloween Costumes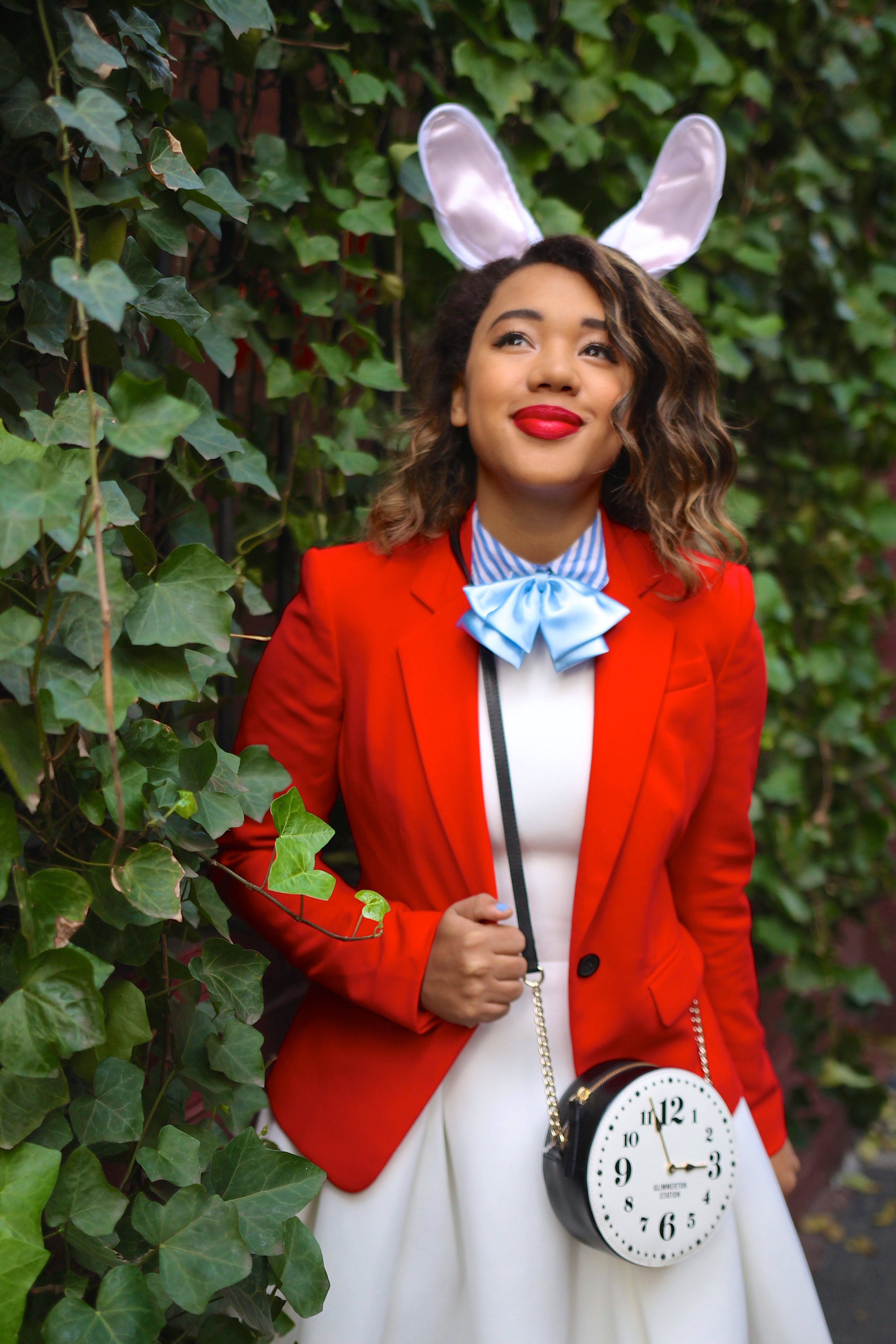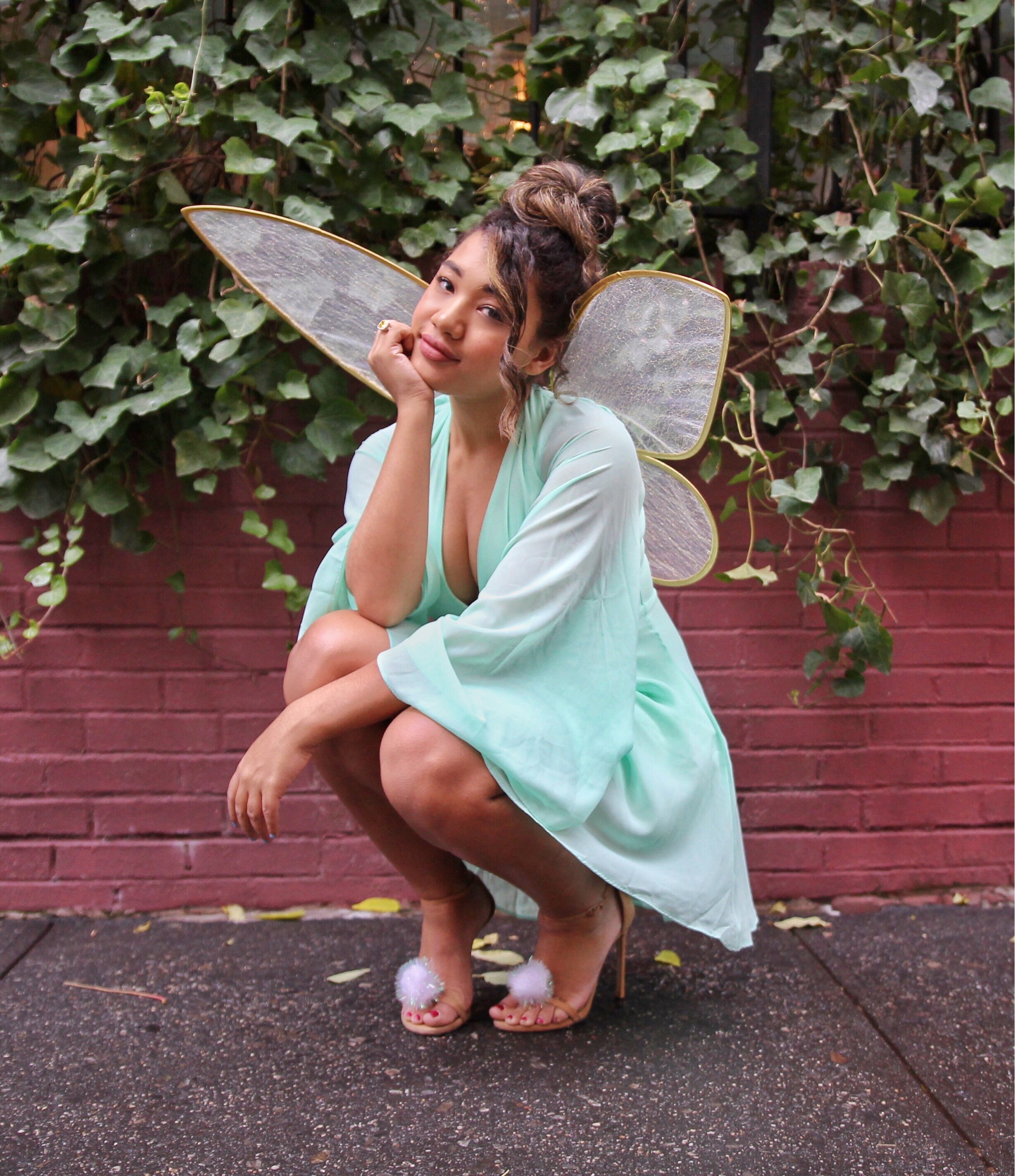 In case you haven't noticed I'M SO OBSESSED WITH HALLOWEEN. Every year I do a few DIY Disney costumes (last year it was Minnie & Snow White) So today I'm sharing Two more DIY Disney costumes, yay!!!
Down the Rabbit Hole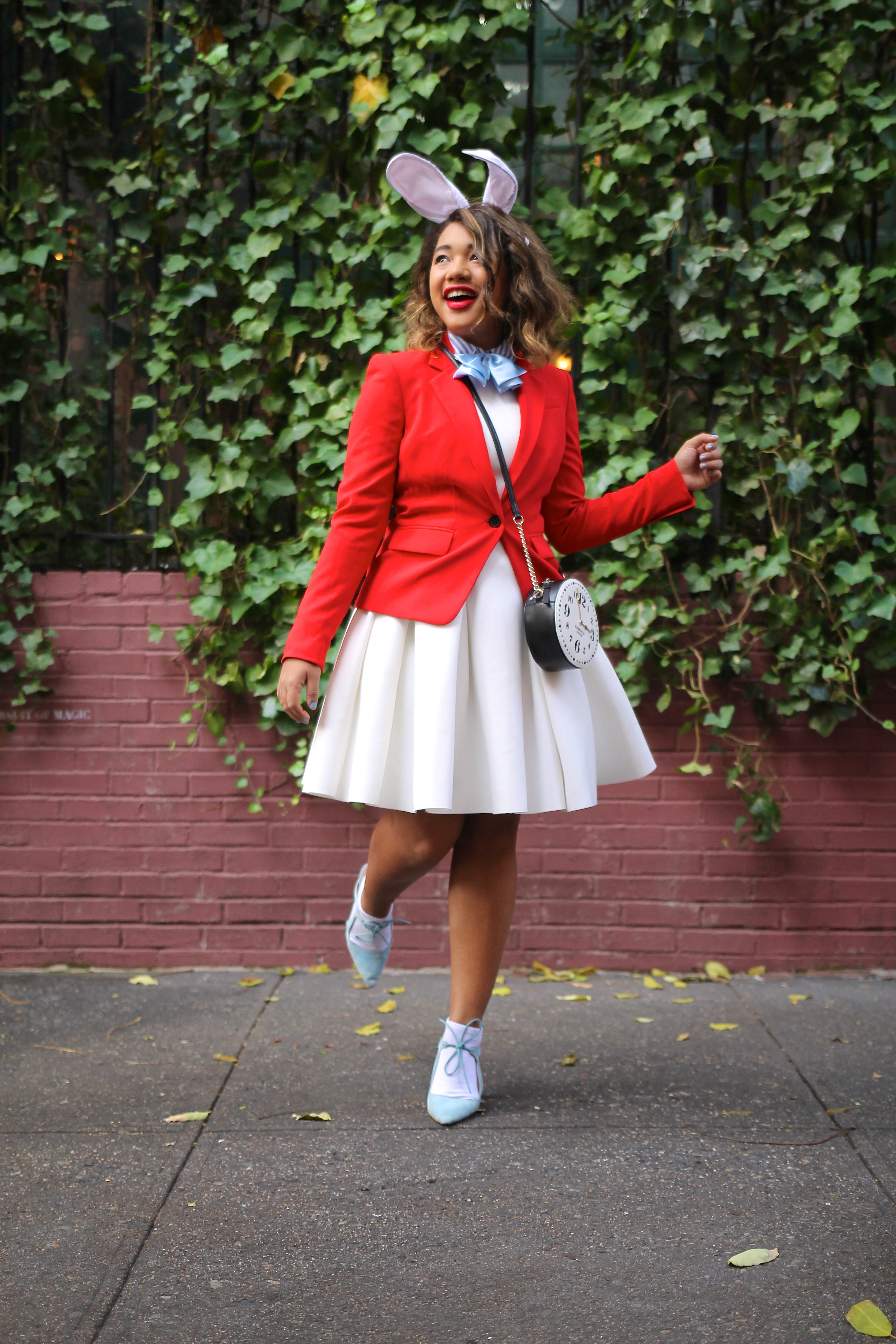 I'm late, I'm late! For a very important date!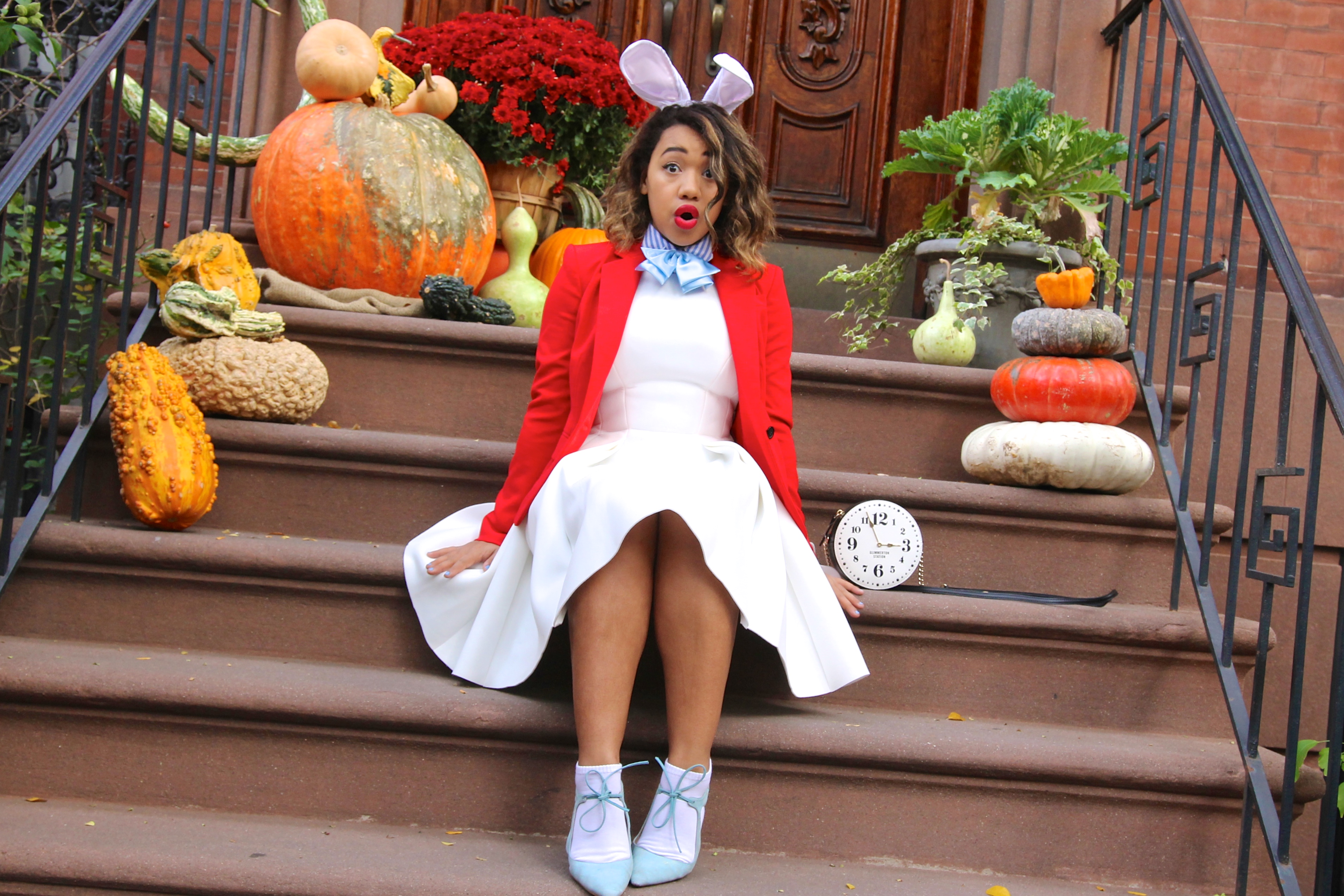 For my first look, lets go down the rabbit hole into a wonder-ful little land where anything is possible – talking flowers, croquet flamingos and all of the size altering sweets you can eat! The White Rabbit, from Disney's Alice in Wonderland is one of my favorite characters from the epic story. He's a little frazzled, somewhat spastic but nevertheless, well dressed … I don't know about you, but I can relate!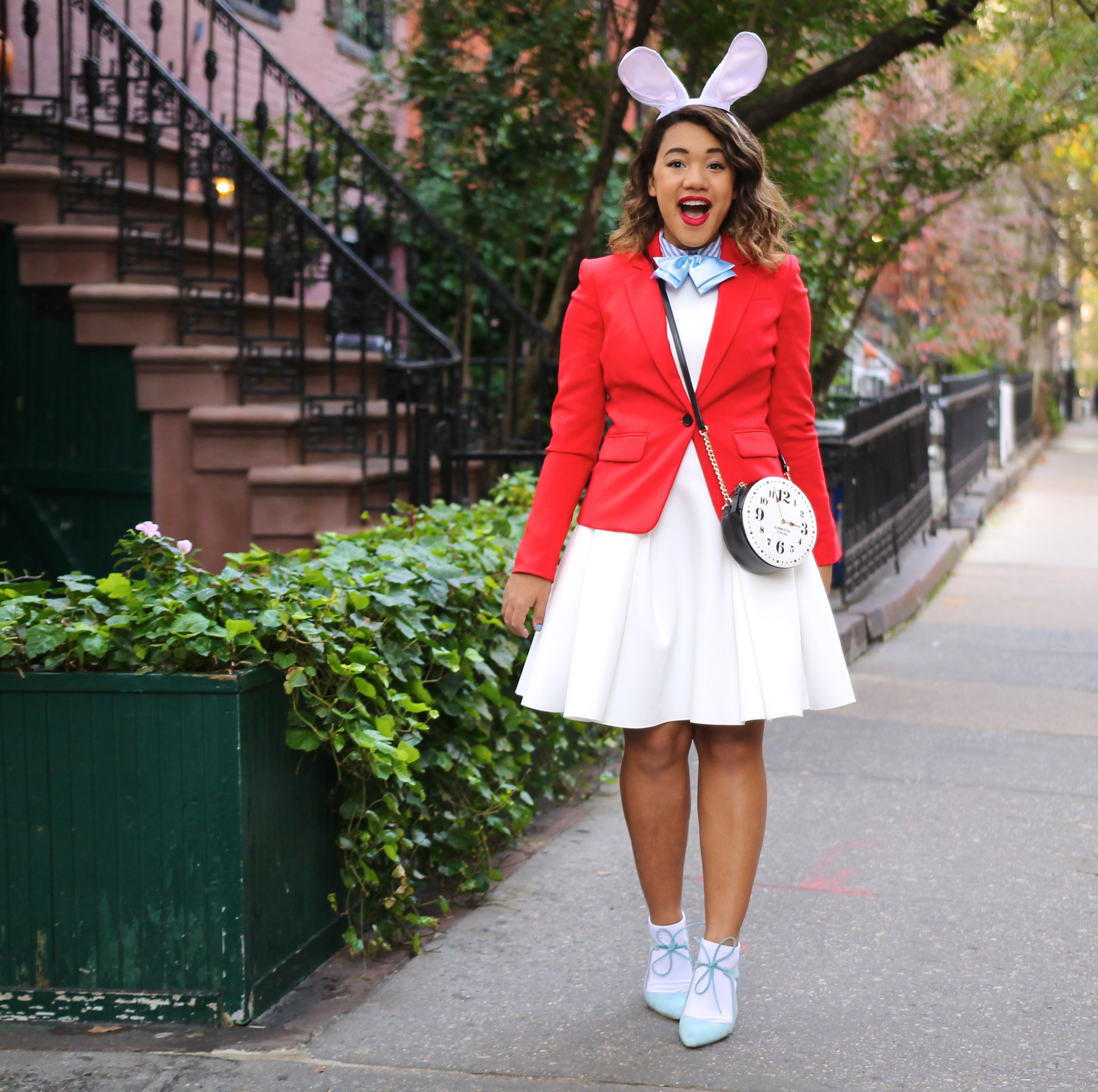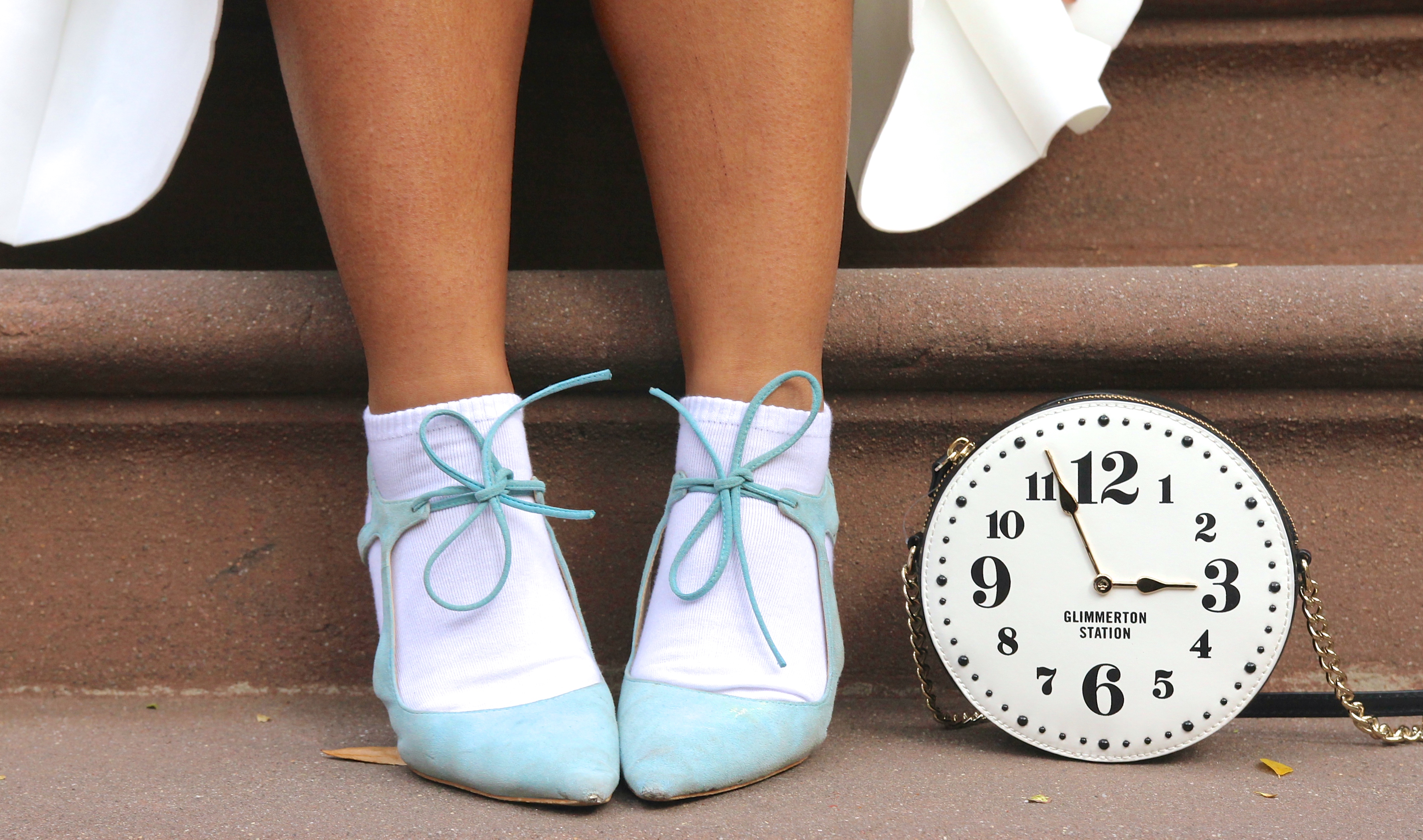 Dressing like the white rabbit requires quirk & a lack of punctuality – two things that weren't too hard for me to find 😉 I layered a sear sucker blue and white striped button up and a blue bow, under a white tank dress (he actually wears pants, but I opted for something twirl worthy instead) before topping things off with a red blazer. To keep time, I found the biggest clock cross body and paired it with bunny ears, a cotton ball tail (pinned) and blue heels layered with white socks for some extra quirk and topped things off with a worried expression!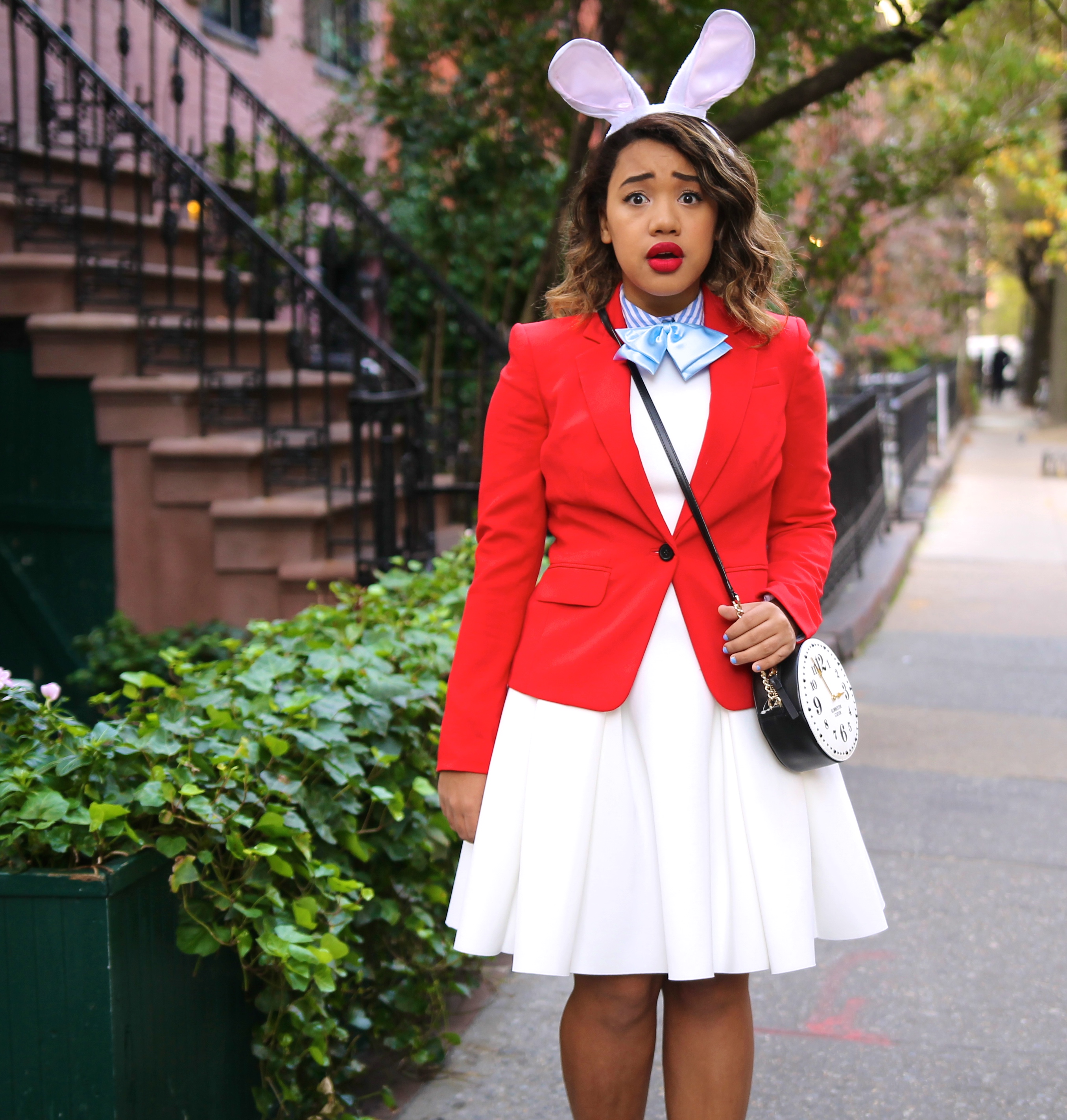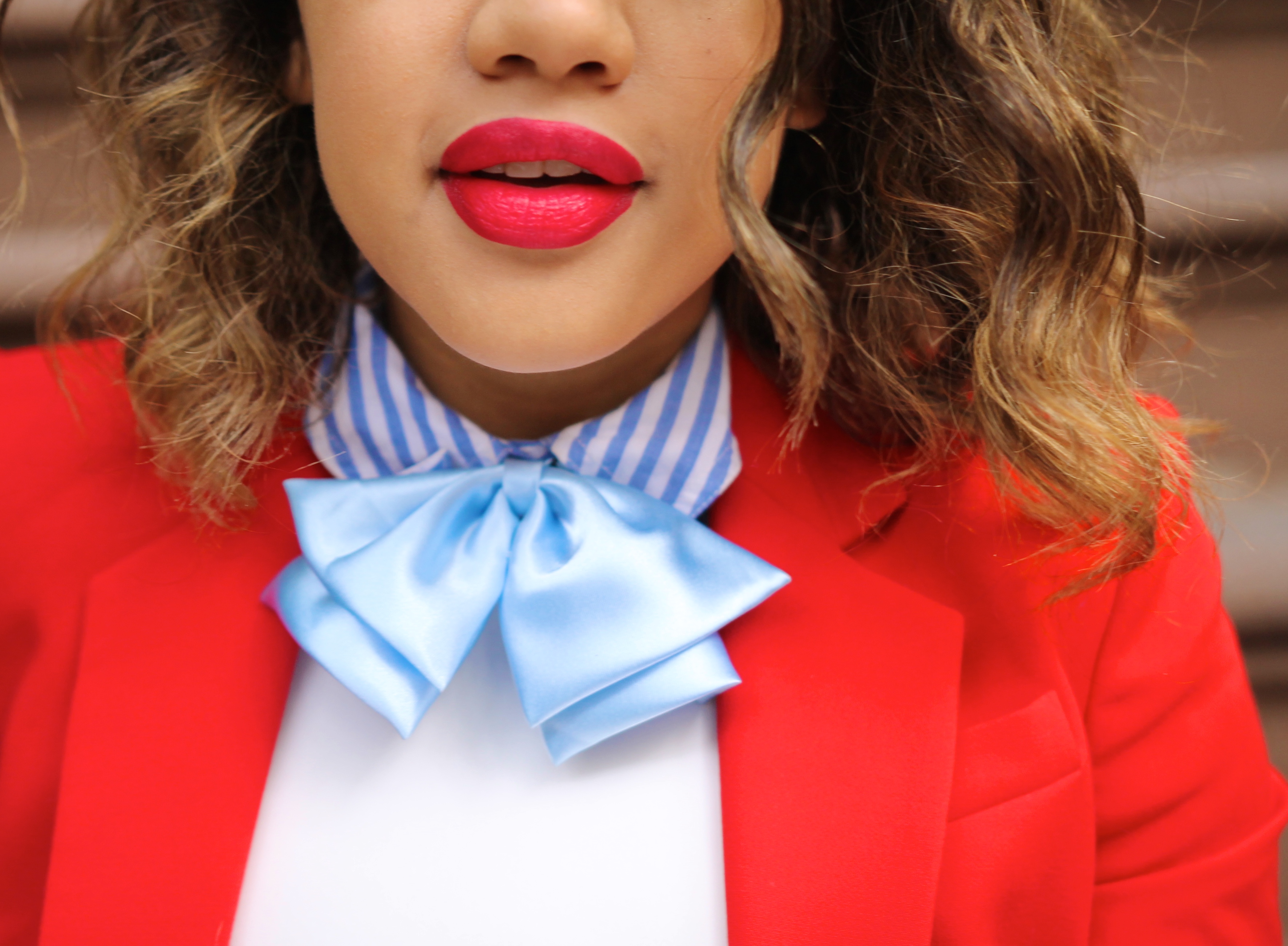 If you're lacking some of what I'm wearing, you could still achieve a more toned down version of this this look with high waisted denim or trousers, a white or blue button up, red blazer, bunny ears and a watch (or two) on your wrist!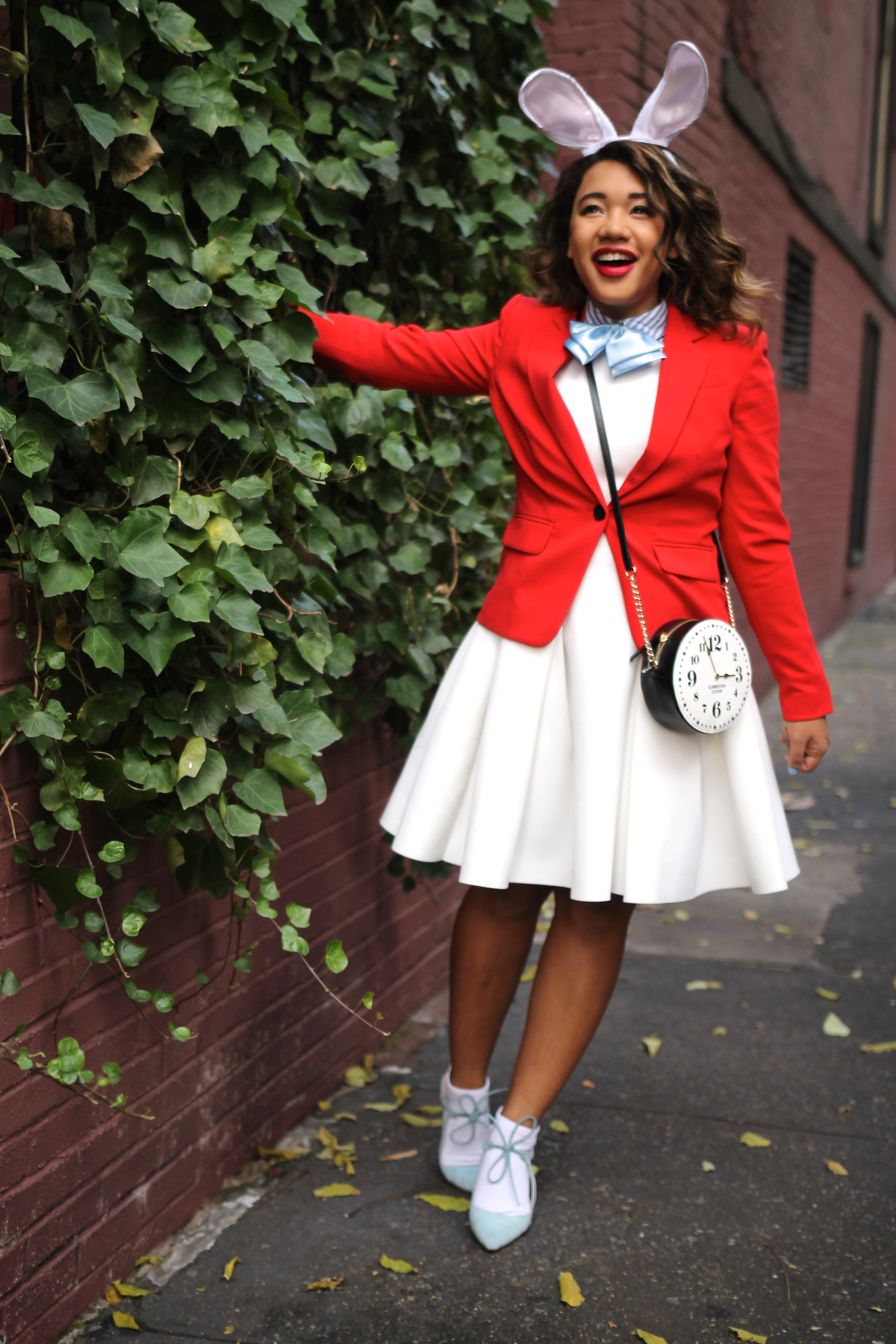 I Do Believe in Fairies, I do, I do!

All you need is faith, trust and a little pixie dust!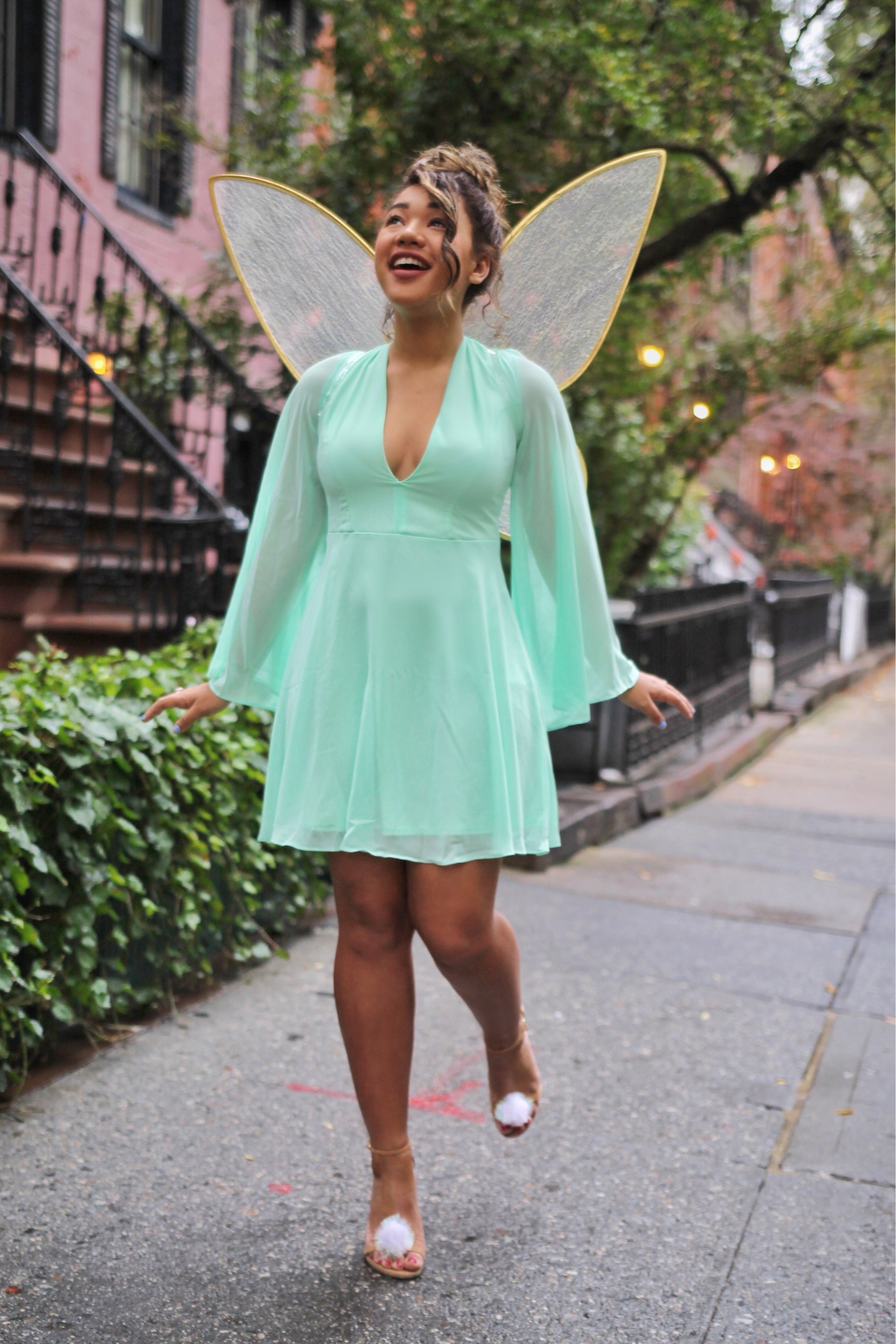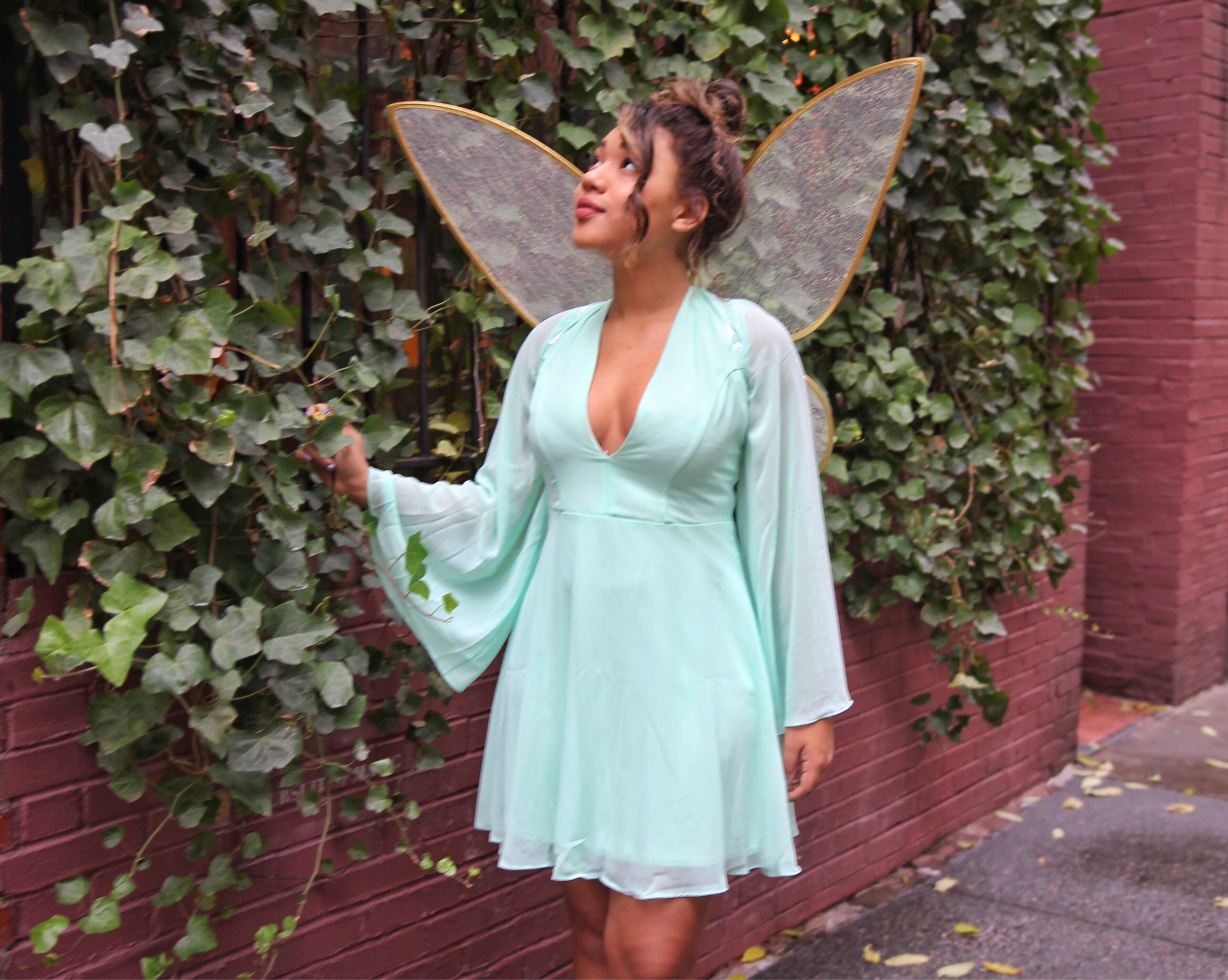 Next to wonderland, and past the second star to the right you'll find a magical world where you never have to go up – count me in! Here, mermaids are the norm, crocodiles just might tick and anything is possible with a little bit of something sparkly! Tinkerbell, from Disney's Peter Pan is the cutest little sprite with a dash of glamour and a pinch of personality!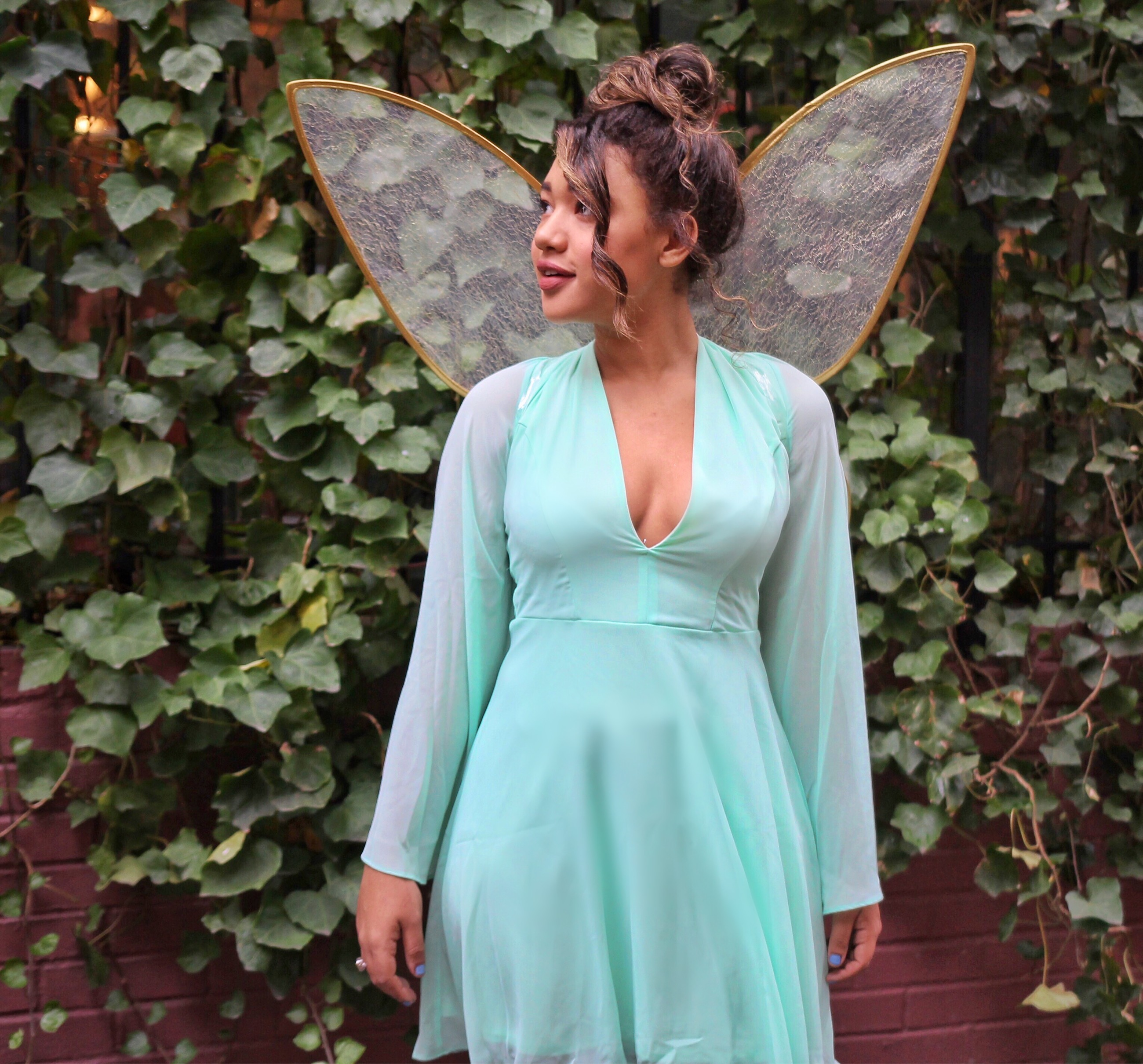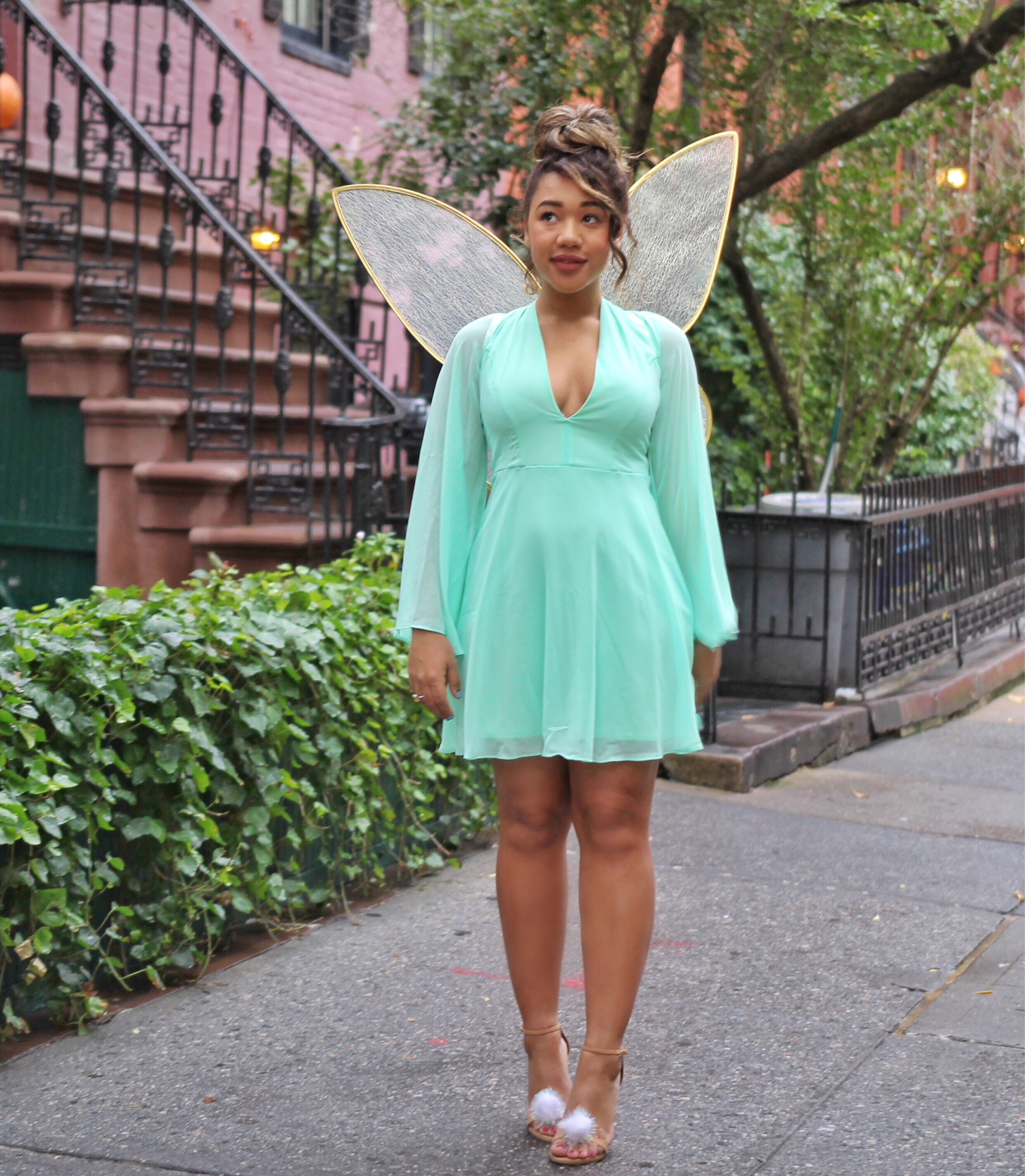 Don't be fooled by her small size, she is all spunk! What she lacks in dimensions she makes up for in whit, passion, and even stubbornness. If you cross her, she might have a pout but she will always come through for you just as long as you believe in her!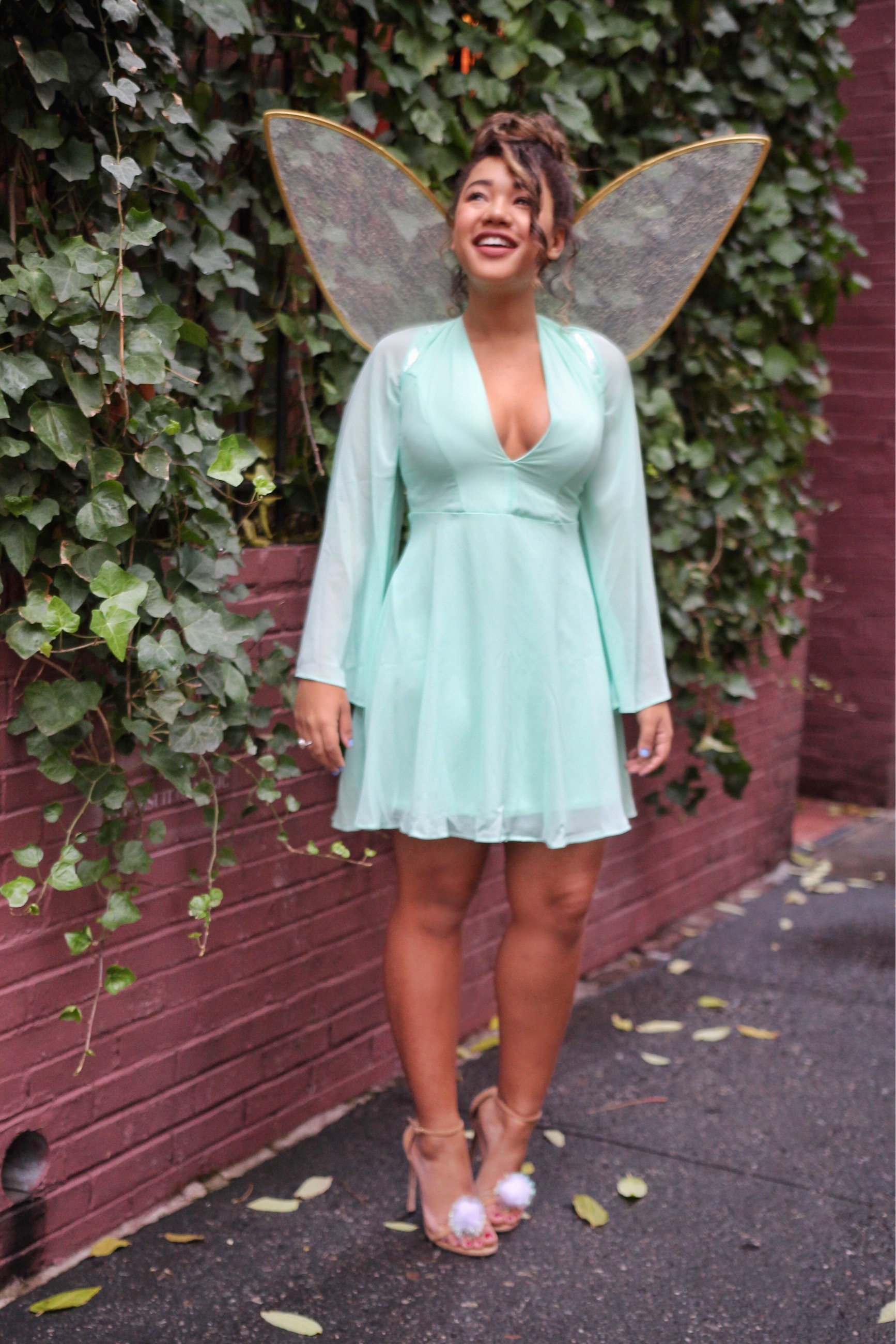 To think Tink, I'm wearing a sparkly seafoam body con dress and nude pumps shoes. Really any mint green dress or lime green dress will work! I tossed my hair into a bun, spiked out my lashes (I'm actually wearing falsies) and added wings and some poms to my shoes!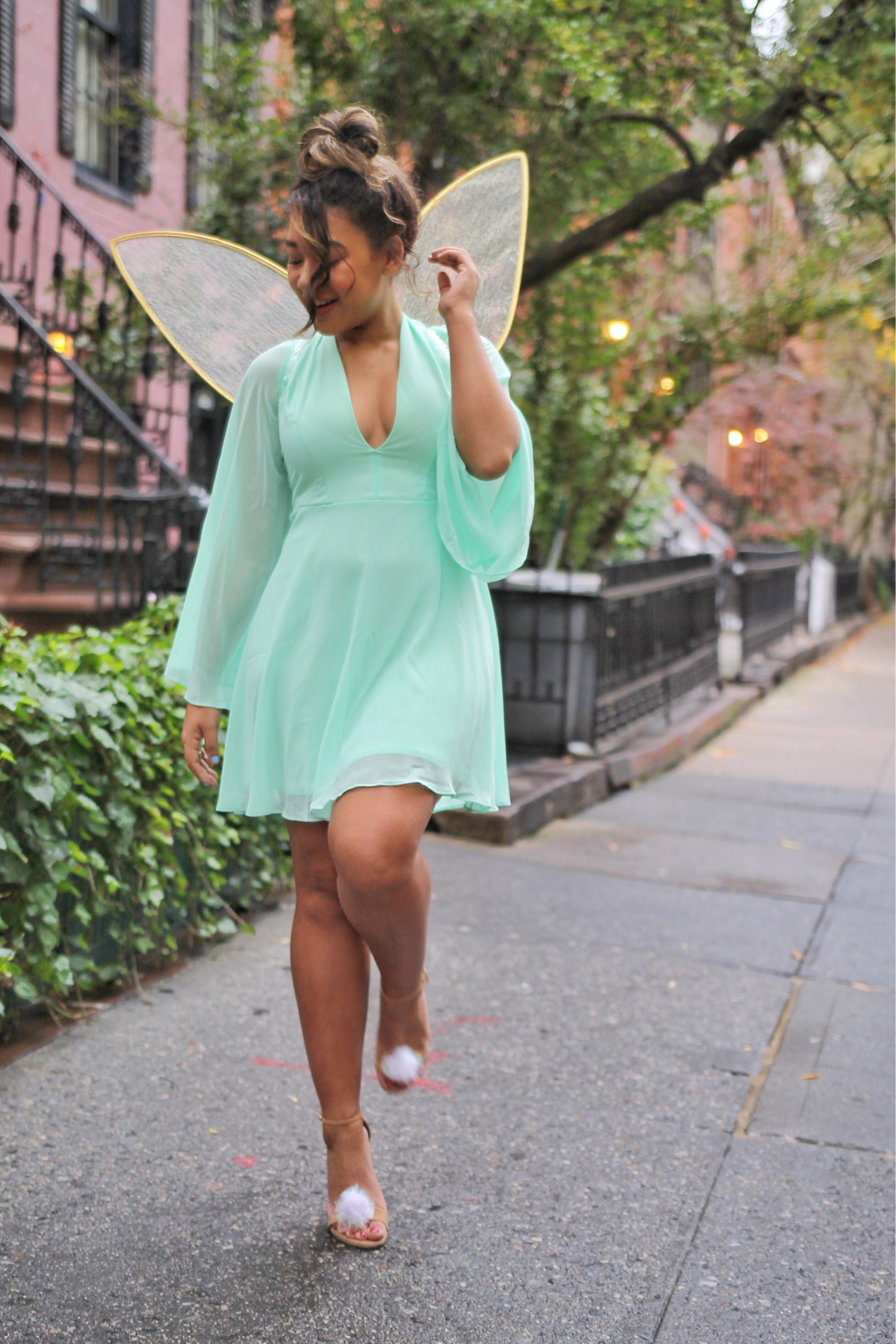 P.S. Both of these looks were created using Amazon Prime (which offers free 2 day shipping) and/or ASOS that also offers 2 day shipping! SO you can get any of these looks before halloween!
XOXOXO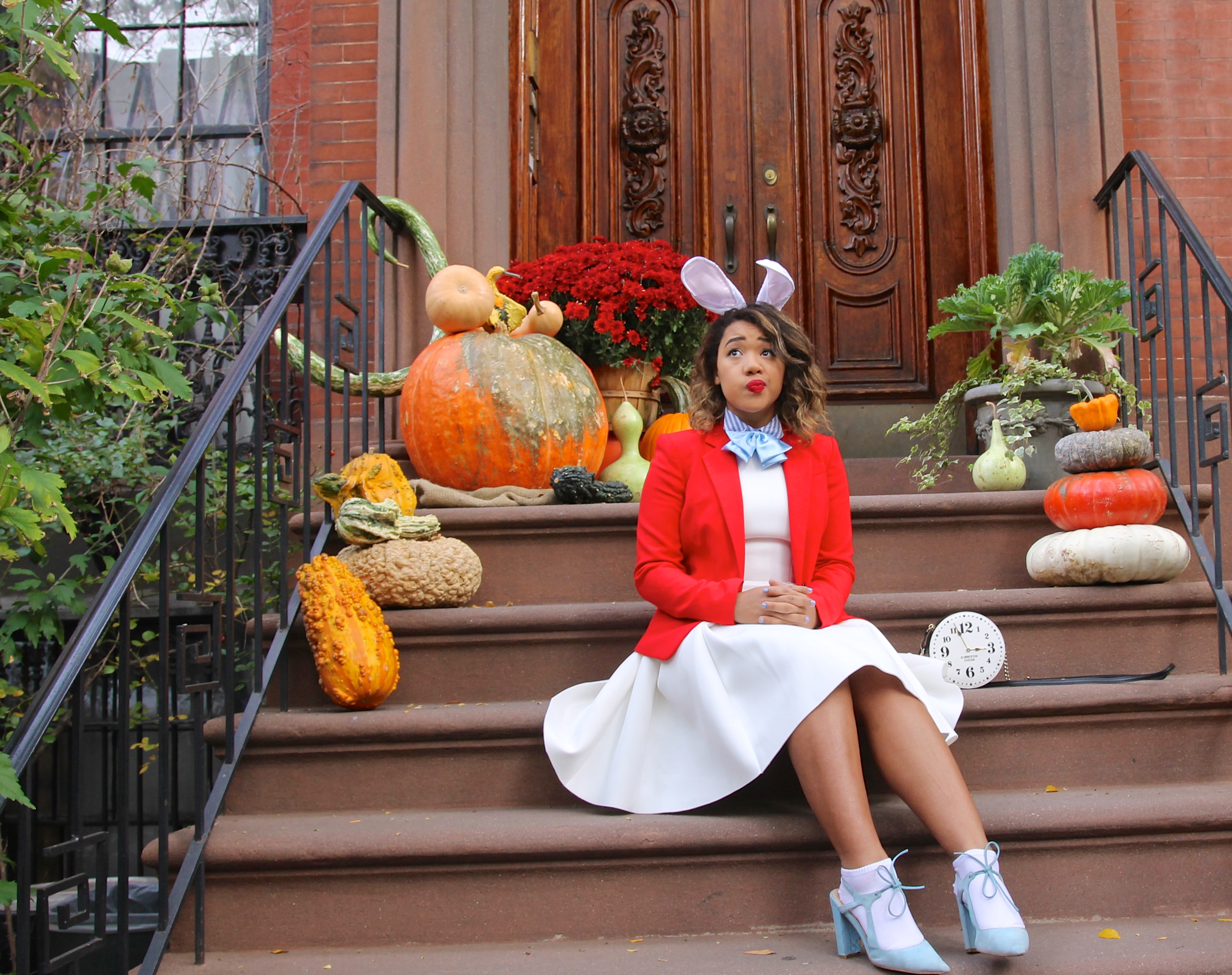 SHARE OR SAVE FOR LATER