Aug
27
2016
Aug 27 2016
Enjoy the Ride // Learning To Ride Vol 3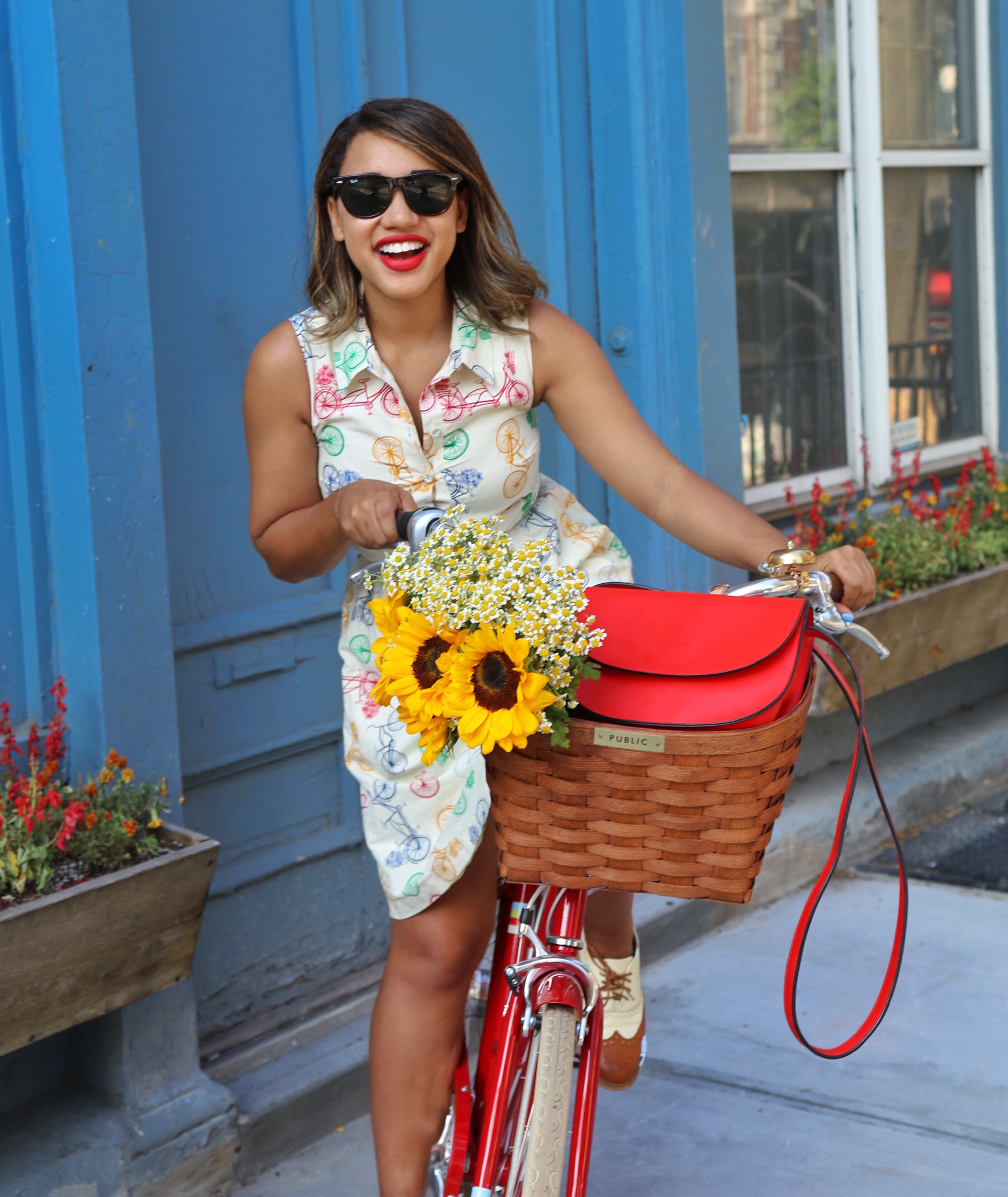 One last ride!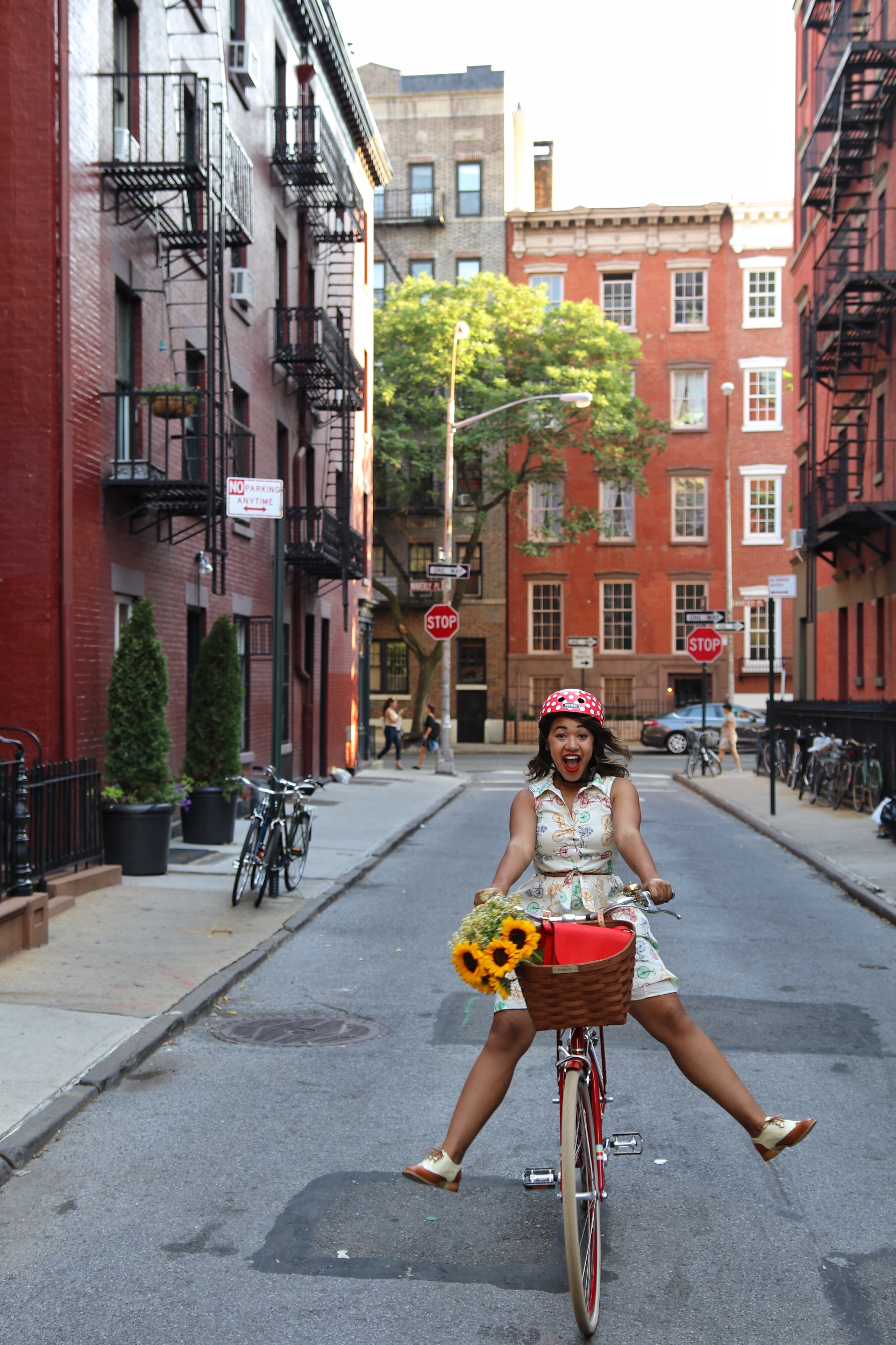 As you guys know, this summer I took on the challenge of learning to ride a bike as an adult and I've been sharing the story with you here.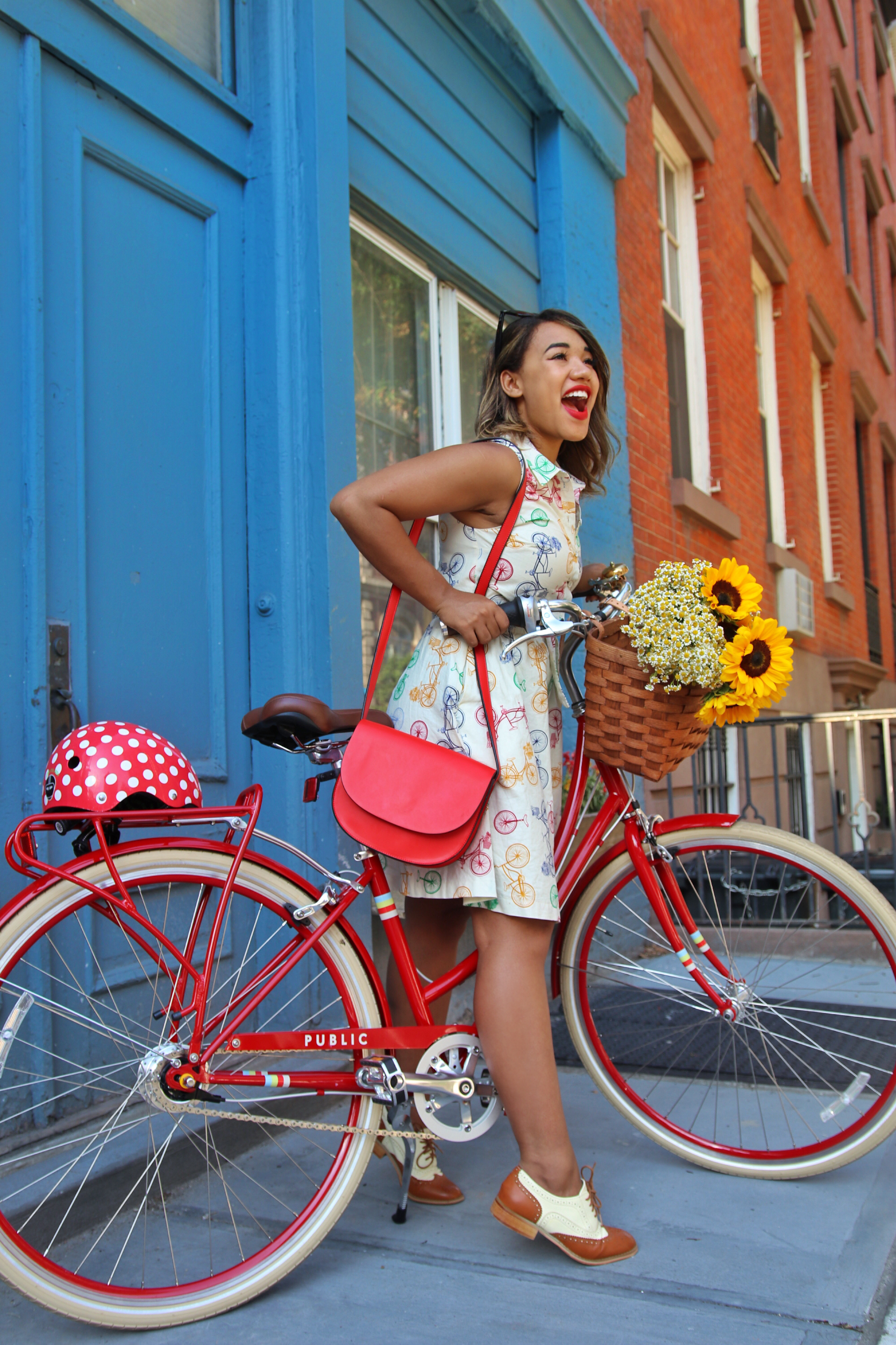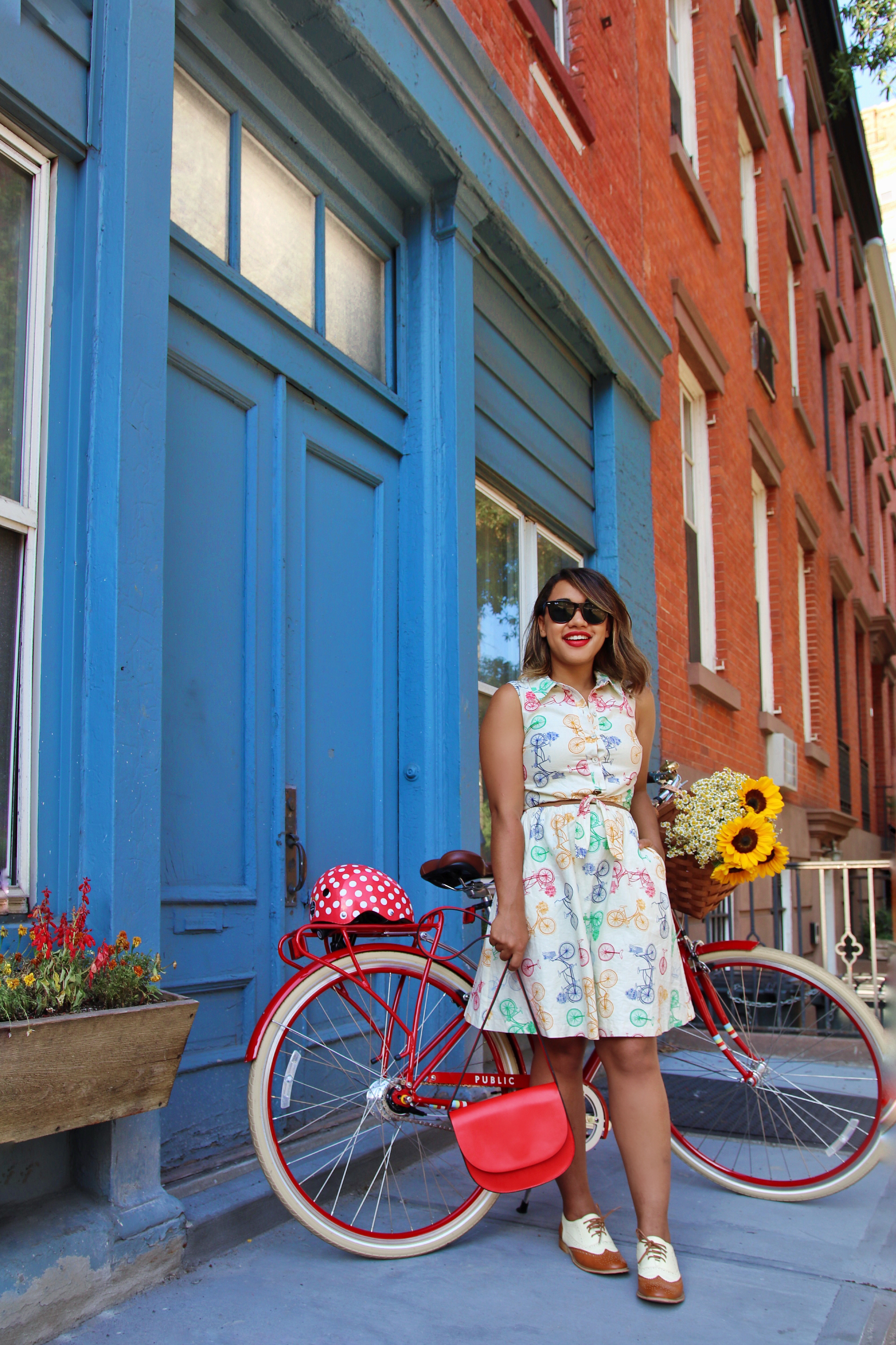 I never learned how to ride as a kid so I thought, hey why not give this a whirl. After a few fun weekends of trying (and failing) I now consider myself an official (okay, amateur) rider.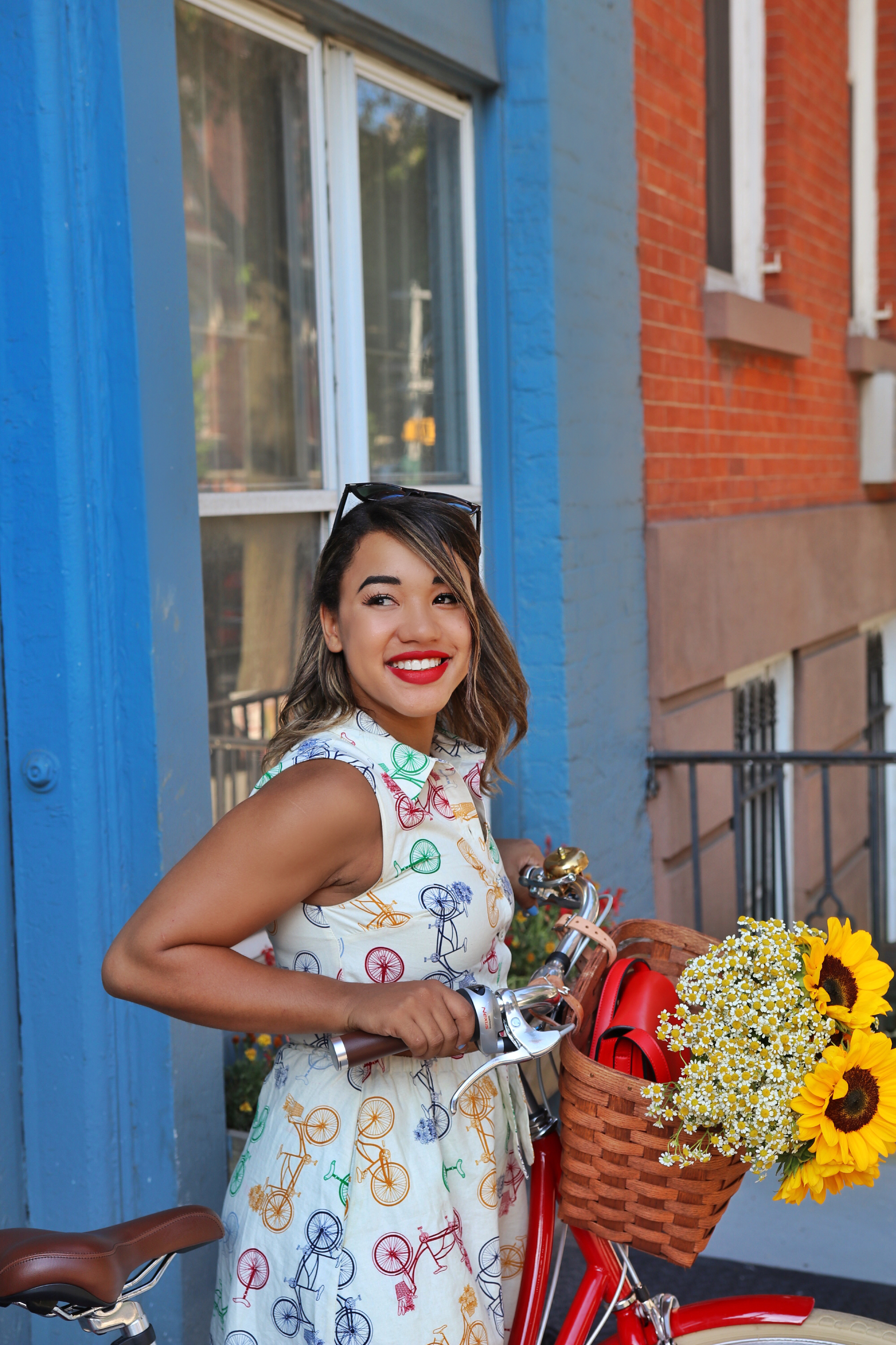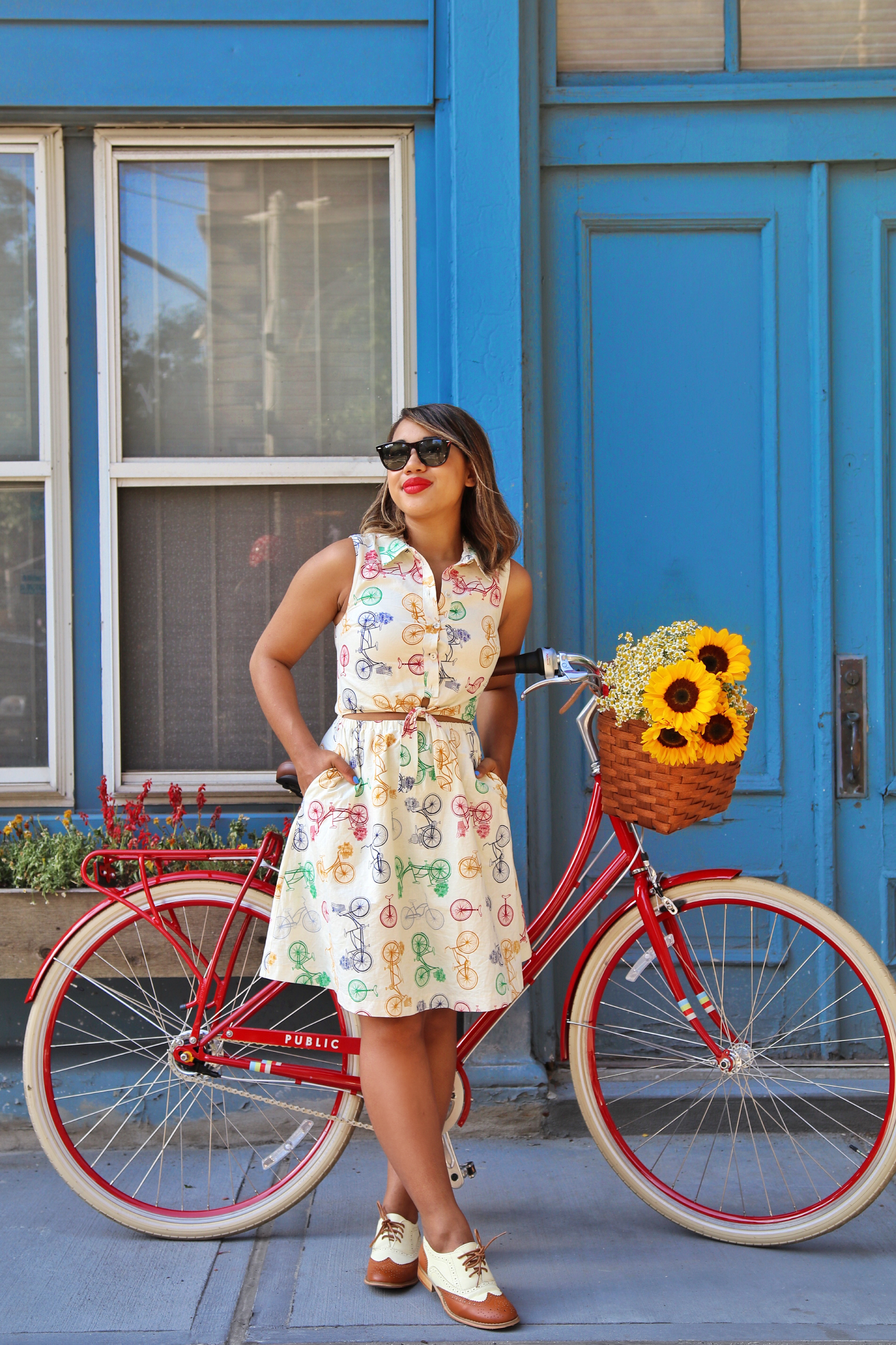 For me, the hardest parts were learning to pedal and just getting used to the body positions you have to make to ride – you might not think about it if you're a seasoned rider but as someone new, it's hard to get used to.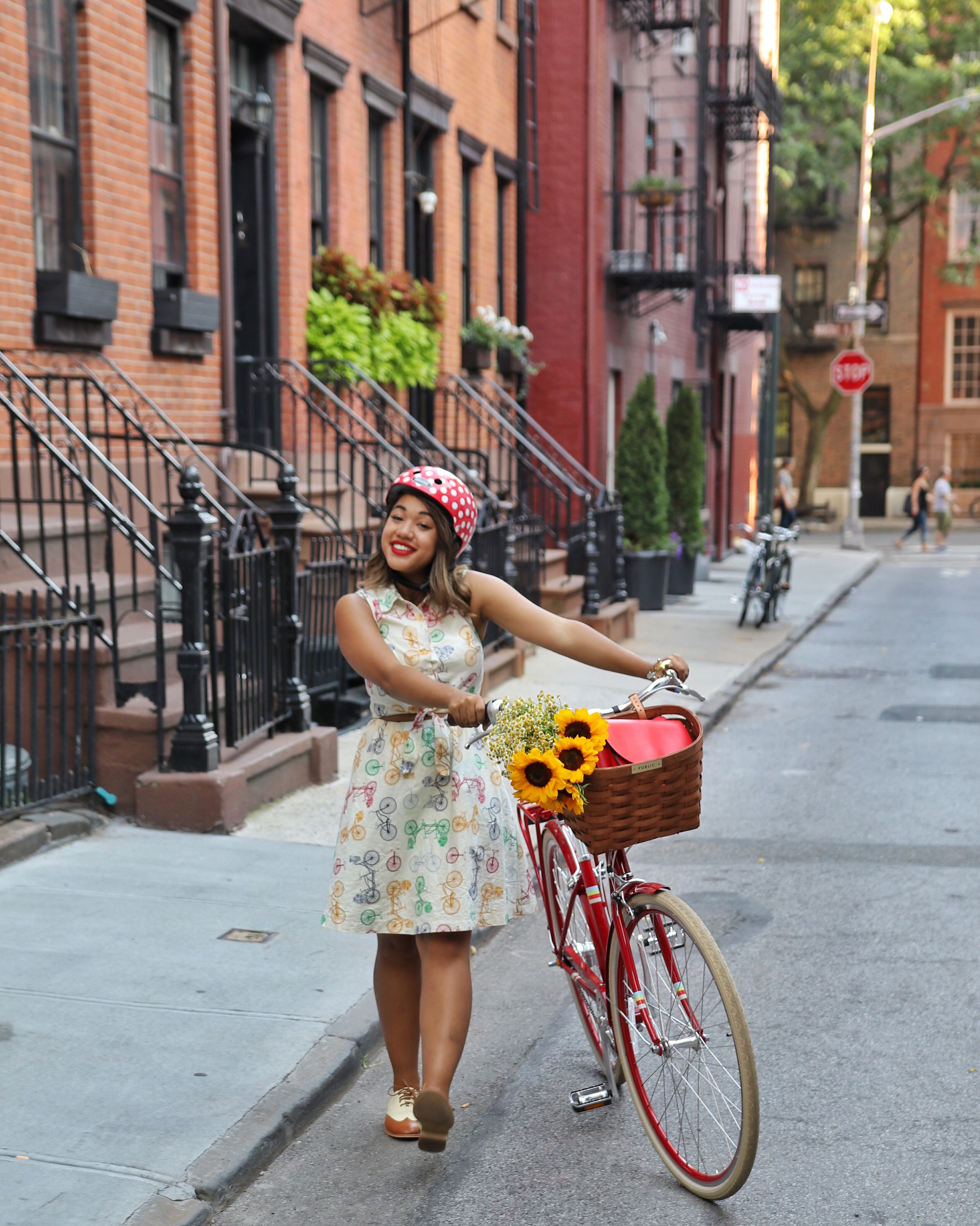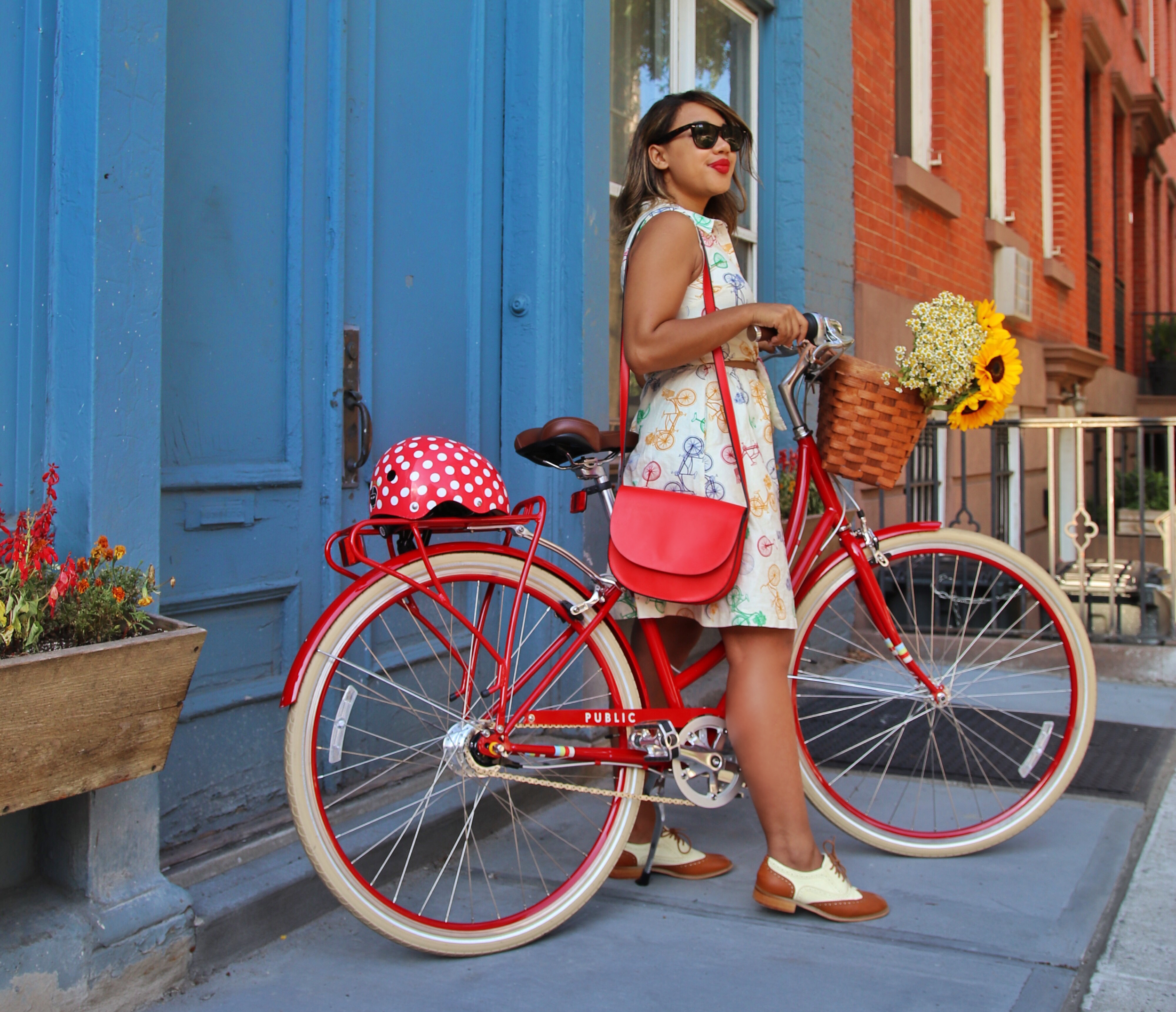 I'm so thankful for modcloth and they're must have dress styles that keep me stylish though my many falls this summer – I knew that every time I got ready to ride, I at least looked good style wise, even if I made a total fool out of myself on the bike. For today's look, and the final part of my learning to ride series, I pulled out this darling bike dress. It has pockets, a cute collar and a fun cut out to create the illusion to a crop top/coord set and is the perfect dress for a bike ride around town !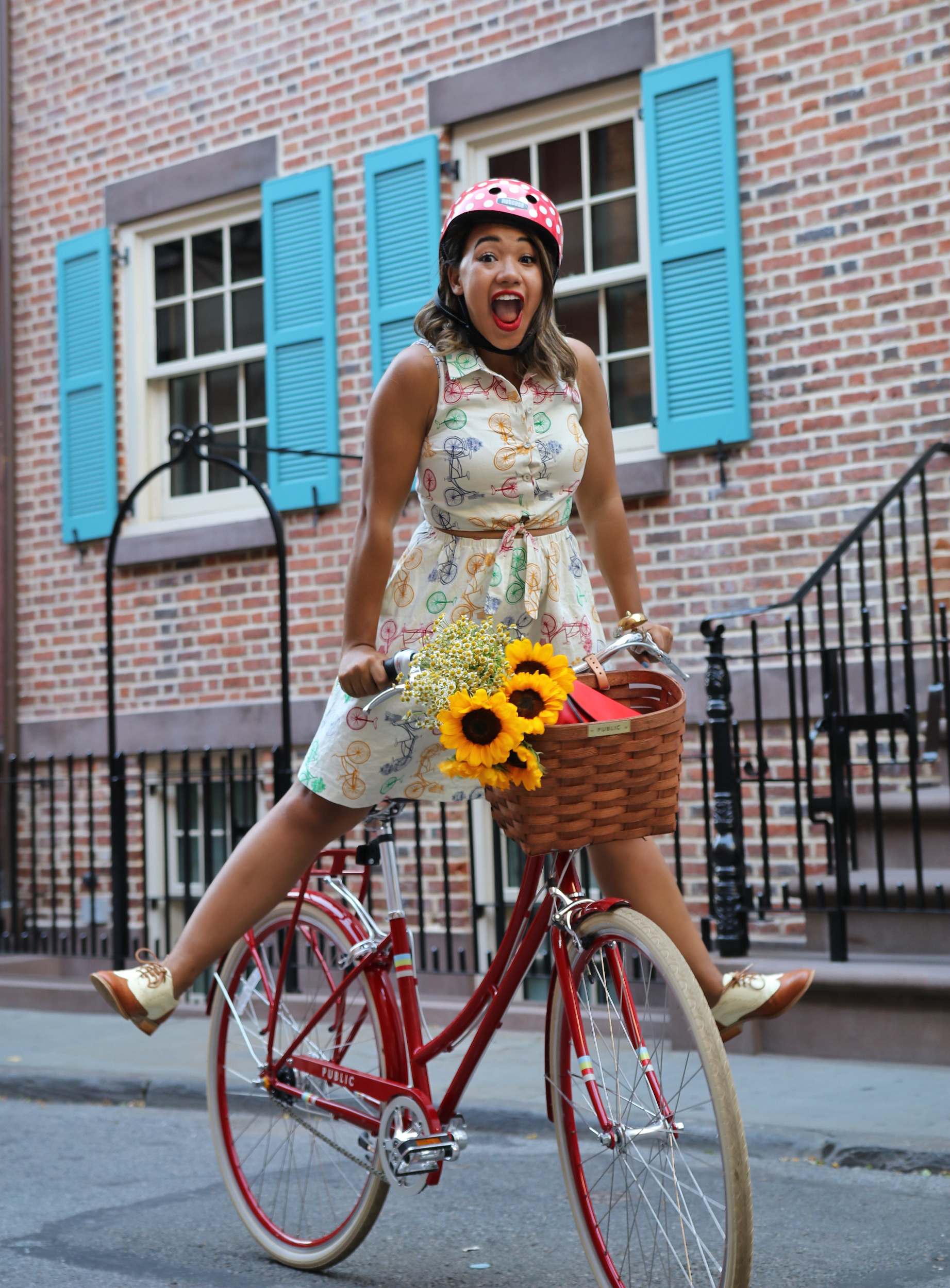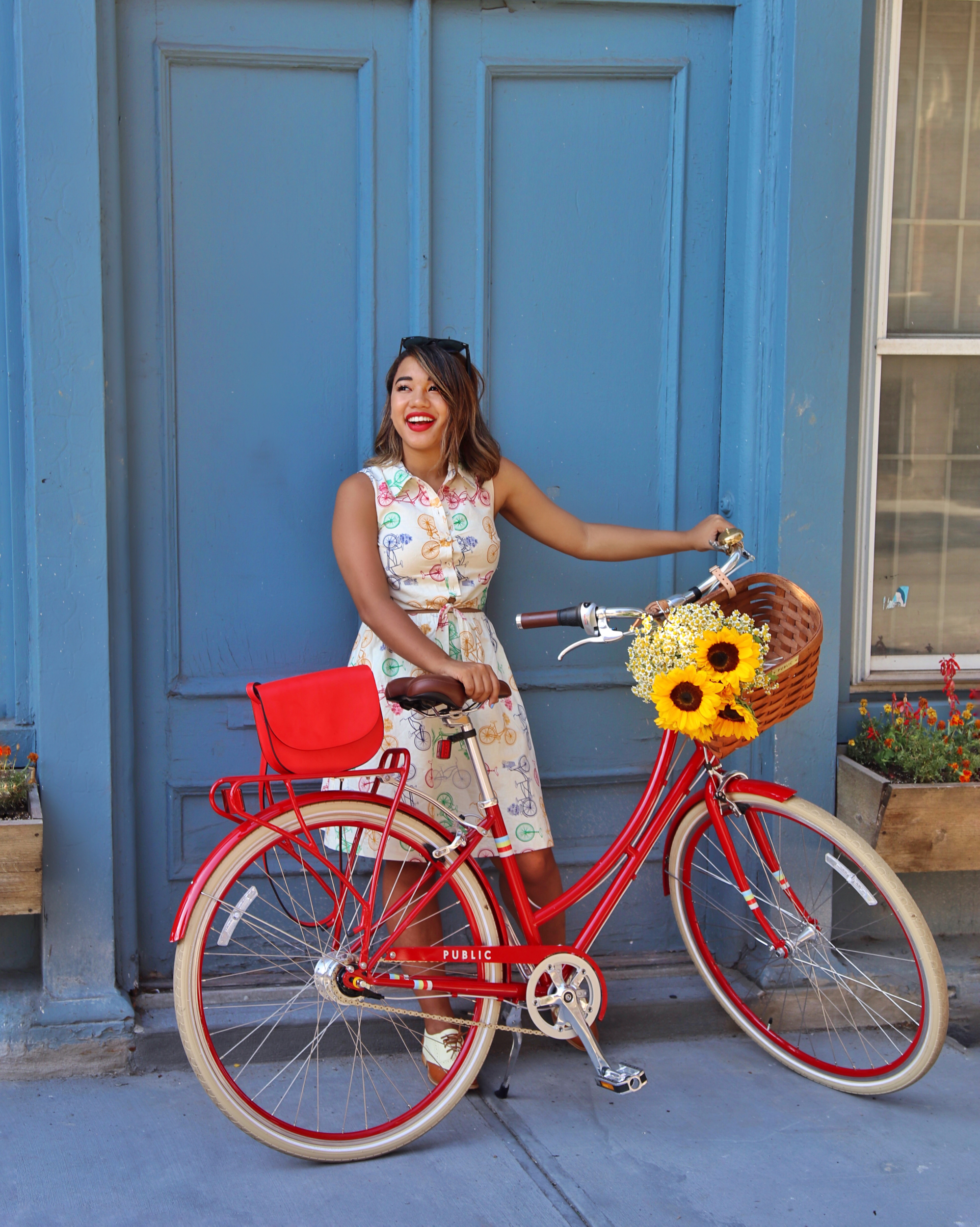 I paired my dress with the cutest brown oxfords, also from modcloth. I've been mostly riding in flexible sneakers, so trying to do so in oxfords was tough but doable, I love these shoes but I wouldn't recommend riding with them day one tho! On my dress, you'll find a turquoise bike and a red one to match two of my three actual bikes from Public Bikes ! This red C71 from Pubic Bikes has actually become my favorite to ride on. It's just a touch more challenging then my other two bikes (see them here & here) but I think that's why I like it. Once I get going it's better for long distances and really fun to practice on.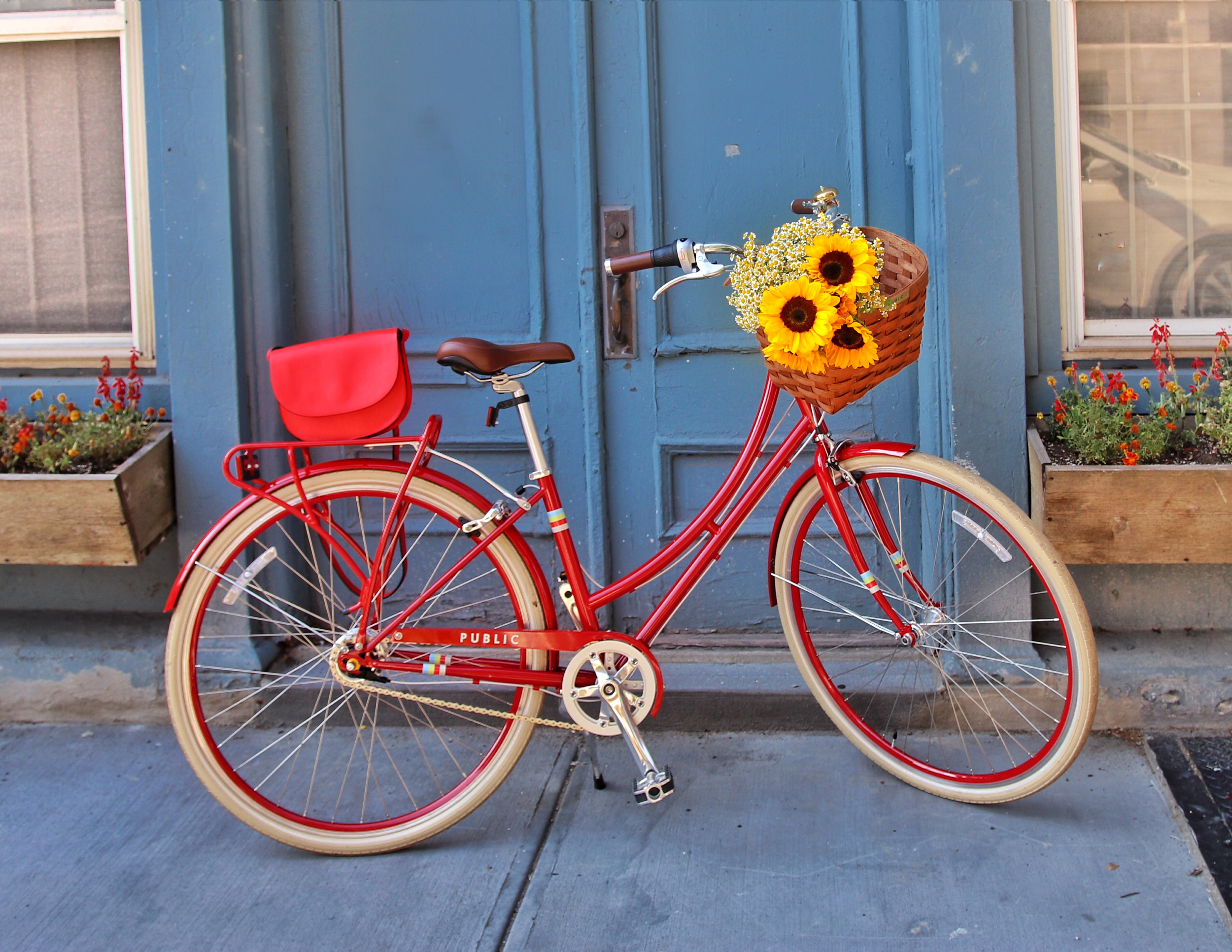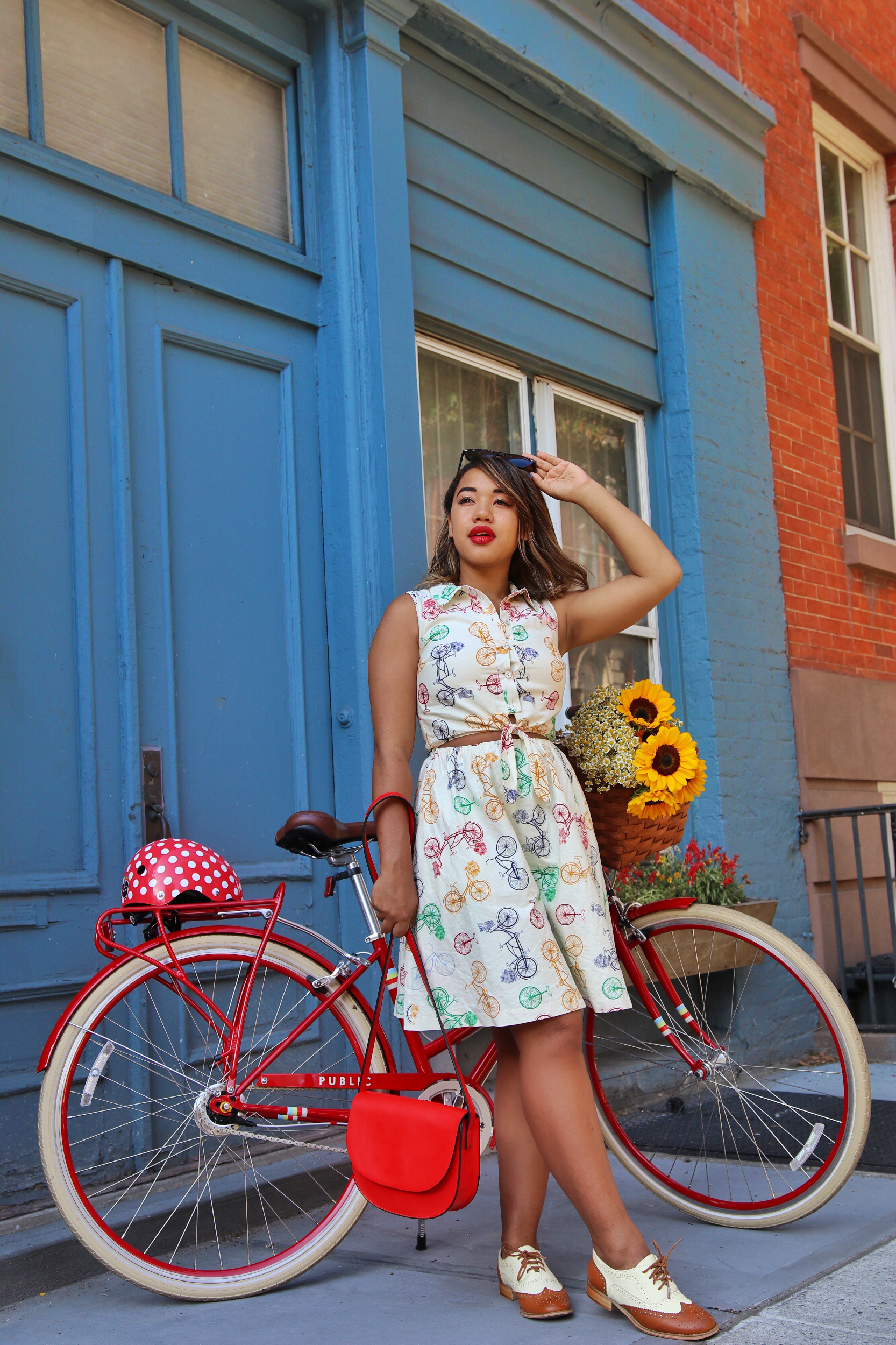 This bike also looks cute with both my striped helmet and my red polka dot Minnie Mouse one ! Today I played with color by pairing my red one with a red lip and my cute red bag from modcloth.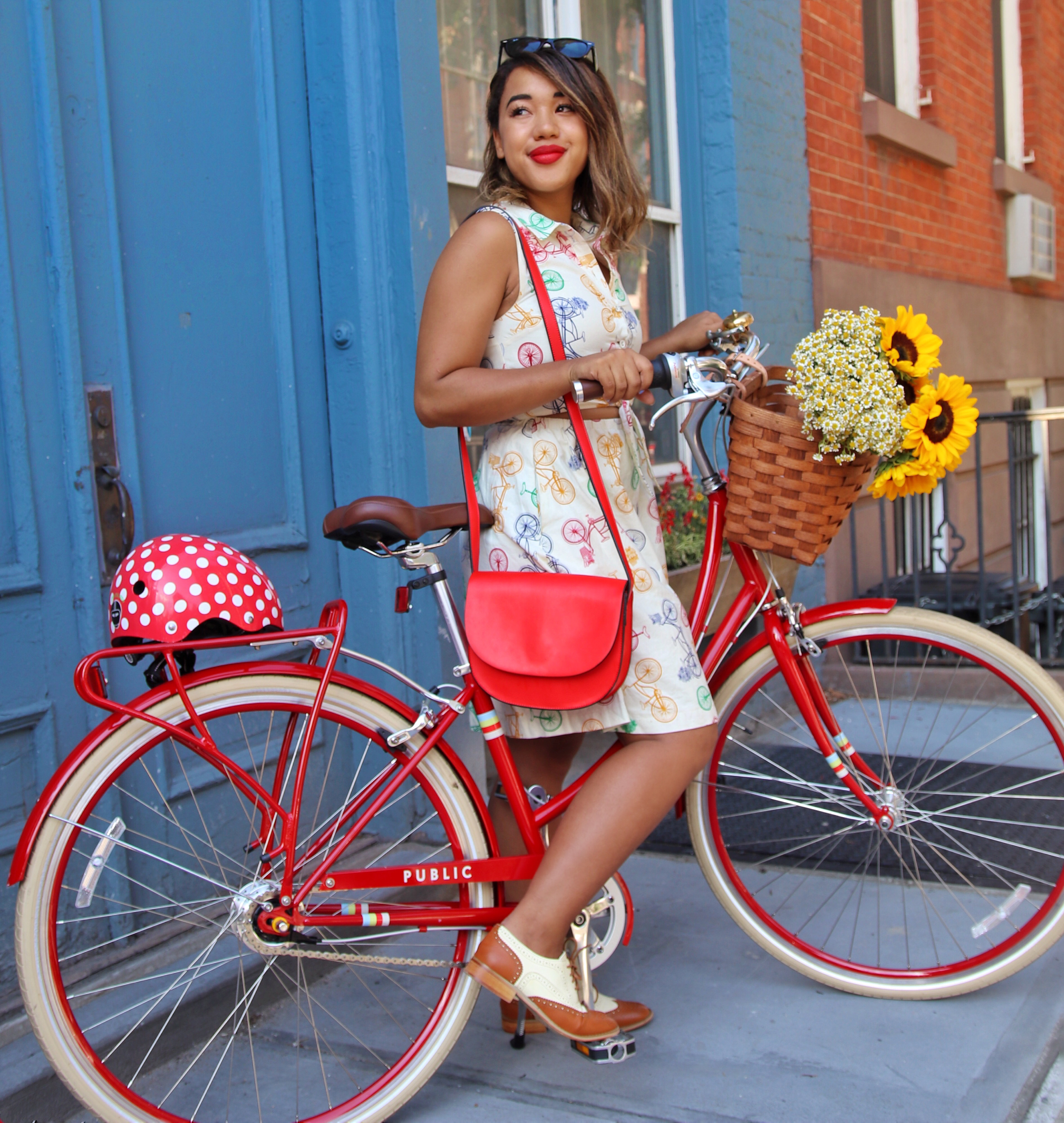 Now, I know what you're thinking – you want to see me ride, right? Well you're in luck! Press play & lets ride !
Thanks to public bikes and modcloth for partnering on this post! Thanks for supporting brands that support this blog.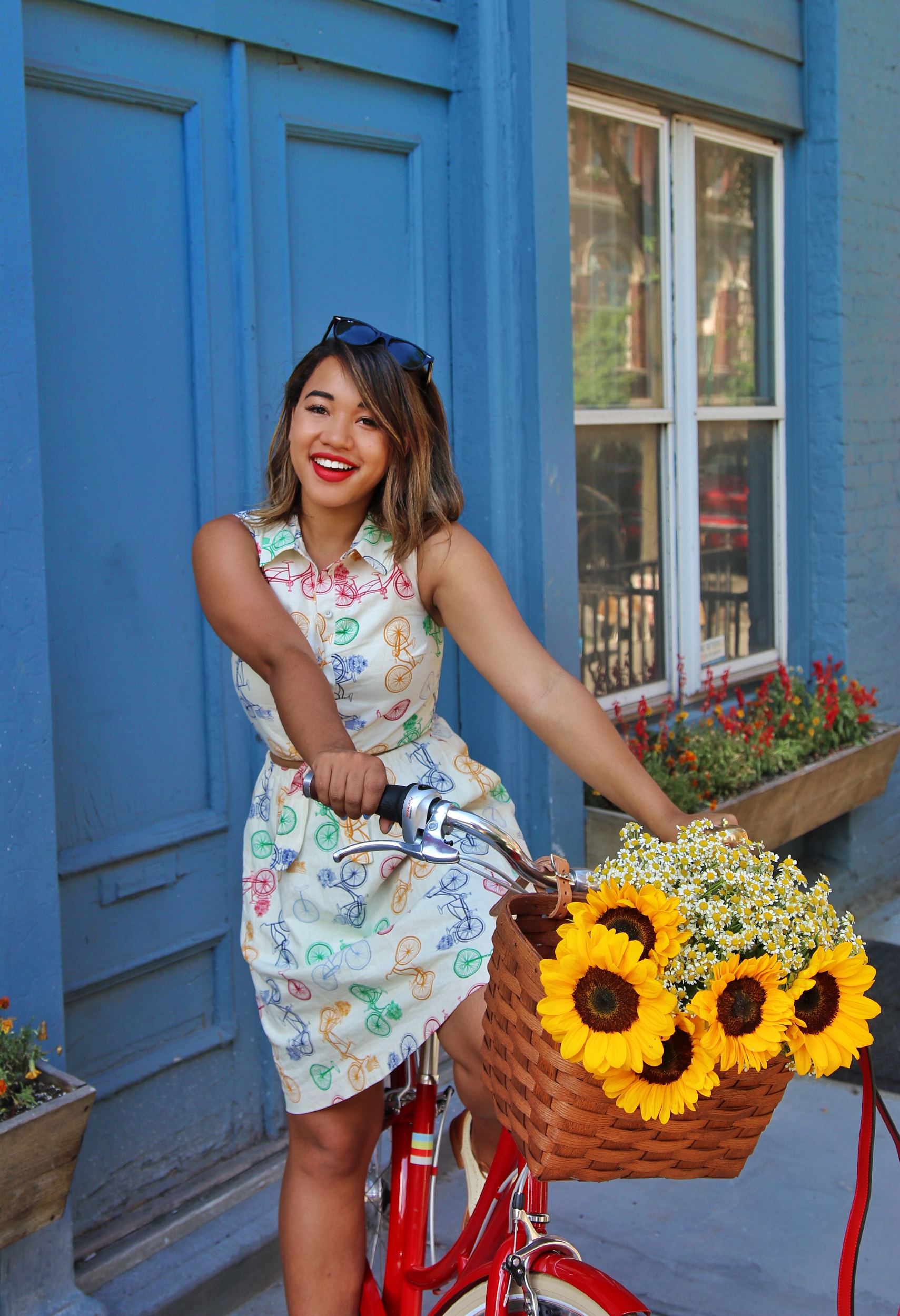 SHOP THE LOOK:

Bike Dress from Modcloth
Oxfords from Modcloth
Novelty Bags from Modcloth
C71 from Pubic Bikes

Thanks to Modcloth & Public Bikes for partnering on this post!
See the rest of my ride journey here:
Part one // Part two
Oh & don't forget to subscribe to my youtube channel for more fun vids >> just click here
SHARE OR SAVE FOR LATER