Dec
3
2015
Dec 3 2015
Fall Favs for Winter Wear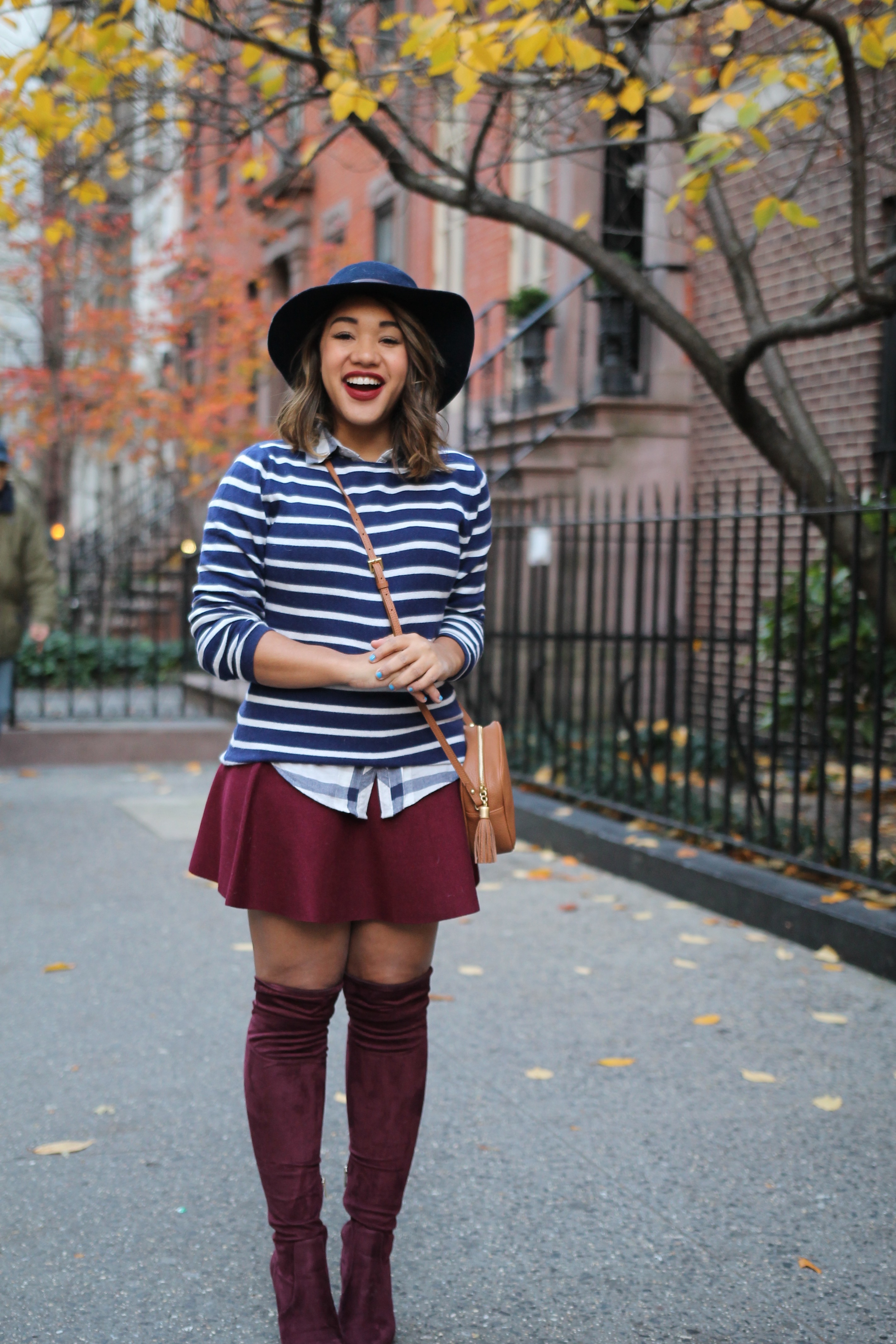 This time of year stripes sweaters and flannels are in serious rotation! When the weather outside is kind of chilly, I warm up by wearing one of my two winter favs.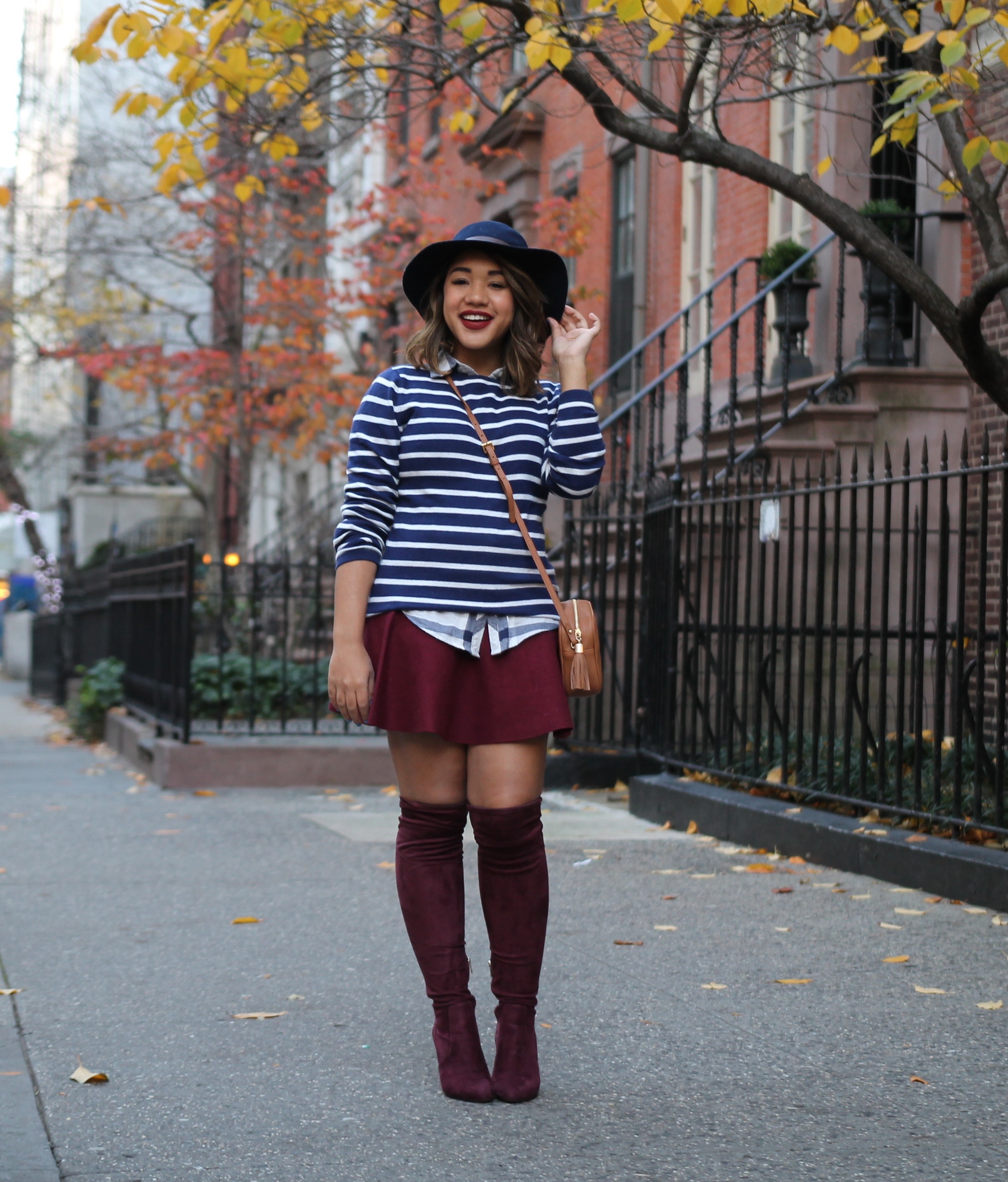 A stripes sweater goes great tucked into a skater or pencil skirt, worn with jeans and flats or dressed up for office chic with cigarette the pants and heels! Meanwhile a flannel can be worn the same ways or under a blanket scarf, puffer vest or v neck sweater! Most of all, I love the idea of tucking a holiday flannel or sweater into a sequin skirt for the holidays ! I'm totally rambling but only because there are oh so many ways to wear these two winter must haves… Or if you really want to dress outside the lines (uhhhh duh) you can pair them together for a fun winter twist – just like I did today!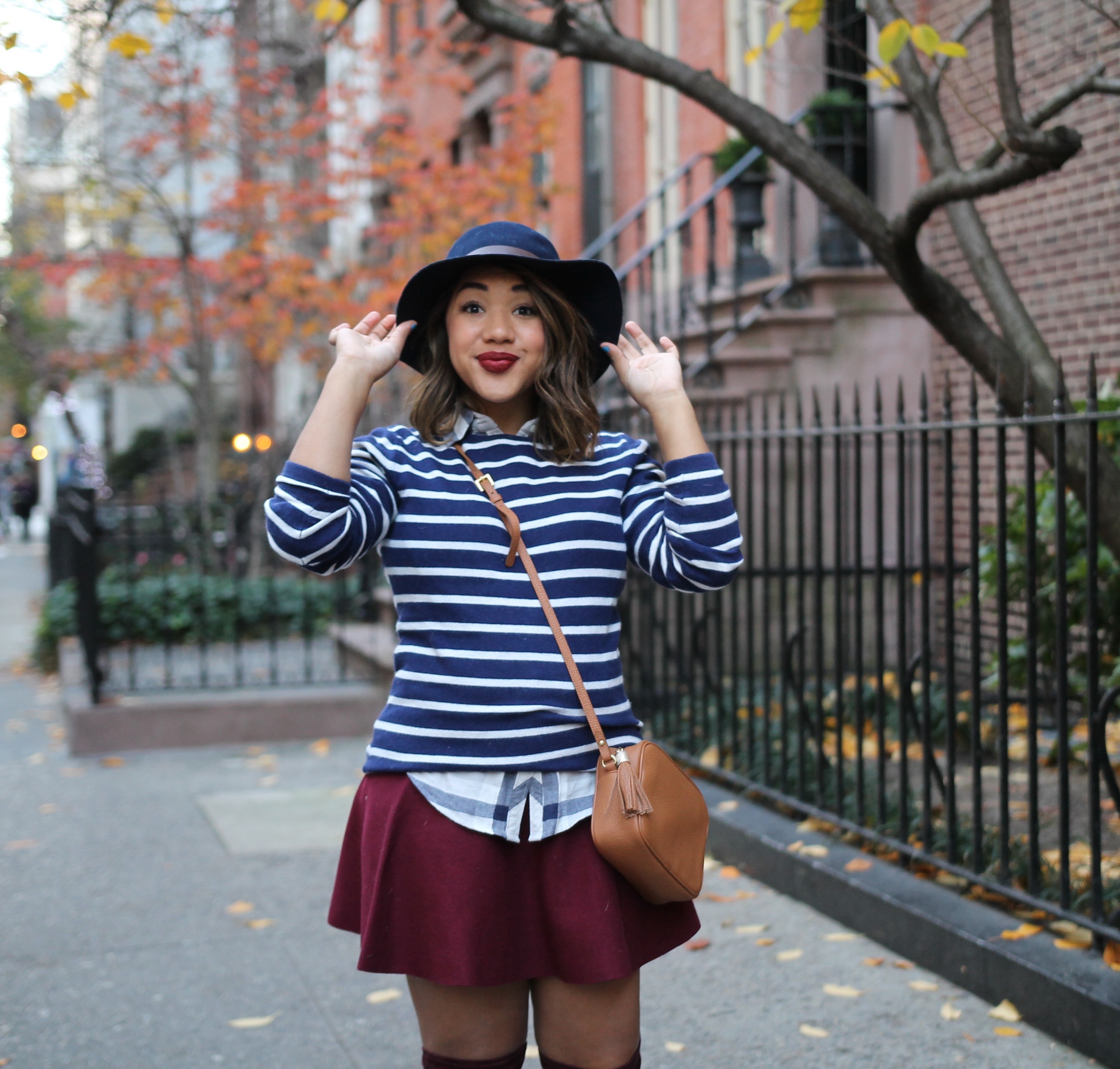 Have you ever shopped at Tuckernuck? Well if not you're totally missing out!!! Not only do they have amazing products BUT they also have so many good deals and some seriously cute exclusives too! Today I'm totally Tuckernucking by wearing my new favorite striped sweater from the brand with a color me twist! Plus I'm showing you how to take some fall statement pieces and make them work for holiday and winter too, woo!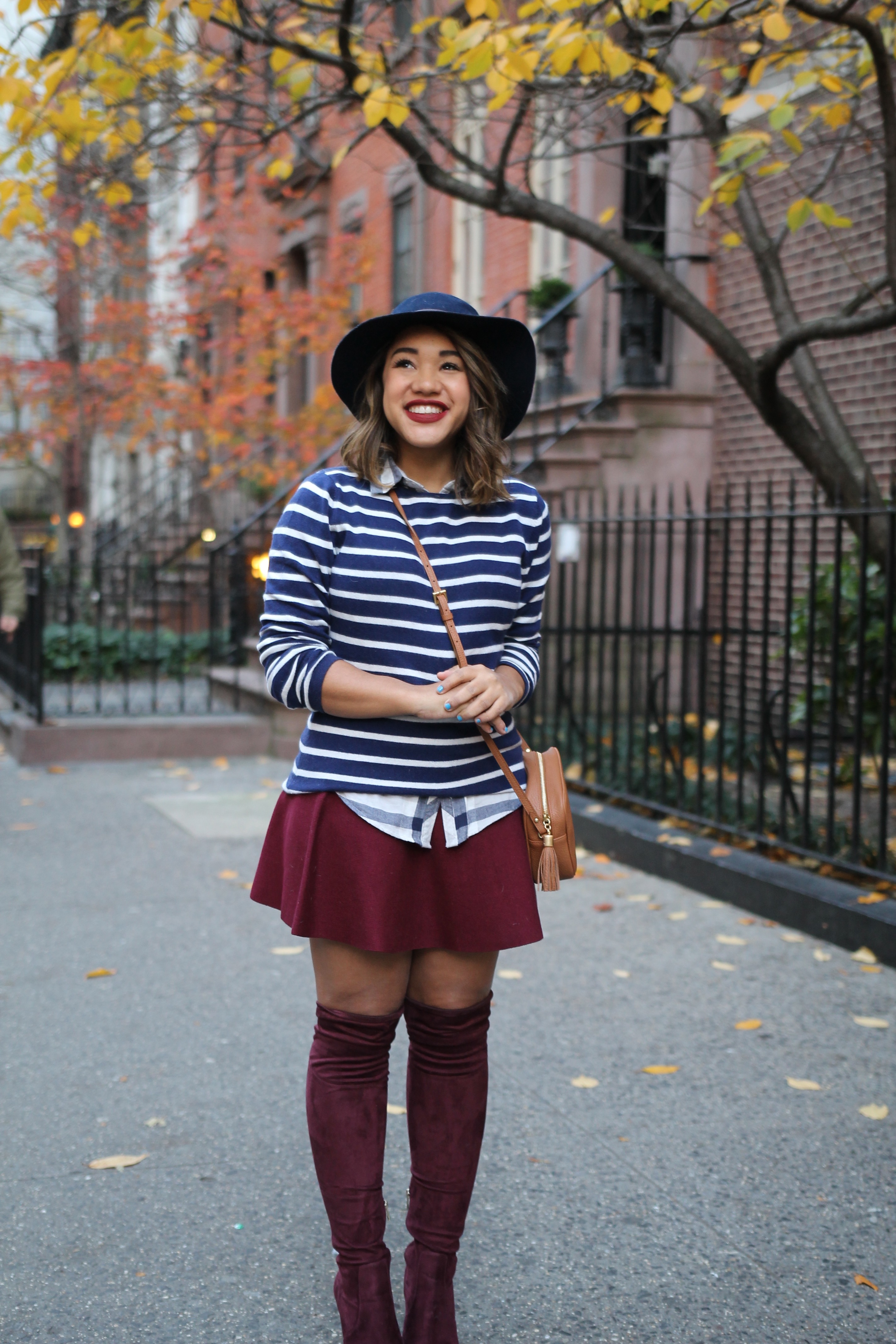 A fall Fedora is a must have in my book (I love this one from Tuckernuck and so many of their other hats too!) but sometimes it feels like just that – fall! I today I made mine work for winter by wearing it with a blue hued flannel and pairing it with rich burgundy! This striped sweater from tnuck.com makes enough of a statement on its own, but I took mine to another level by wearing it over a blue/grey striped flannel.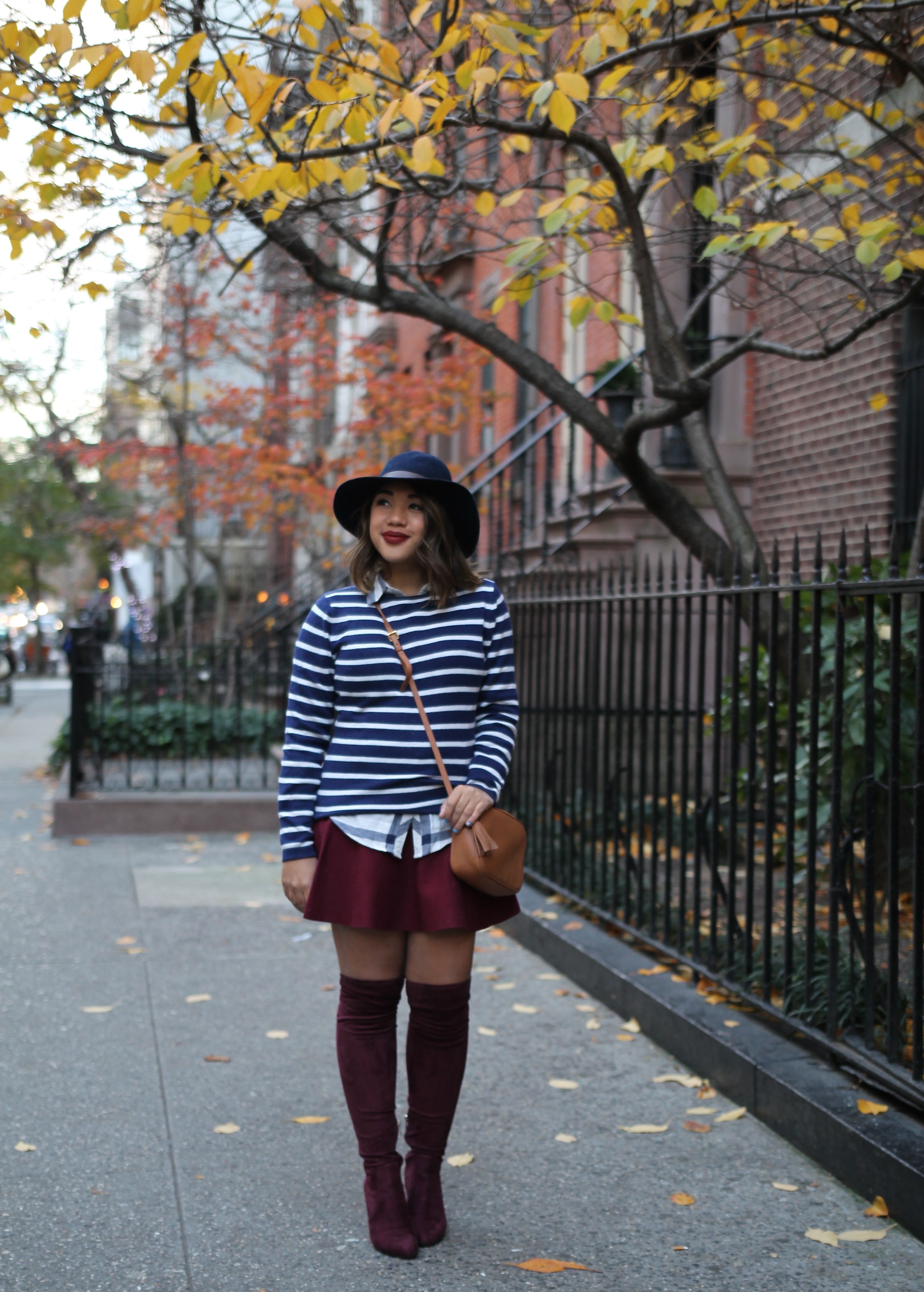 For extra oomph I doubled up on burgundy with boots, a skirt and a matching vampy lip! The final touch for this Tuckernuck look was a saddle crossbody camera bag from Gigi New York (also available at tnuck.com) it's the perfect size for a day of exploring, an NYC adventure or to use when stepping out for a weekend lunch date – where I was actually headed in this outfit! Wherever you're headed this little brown bag will not only take your outfit to the next level but also help hold all of your little essentials !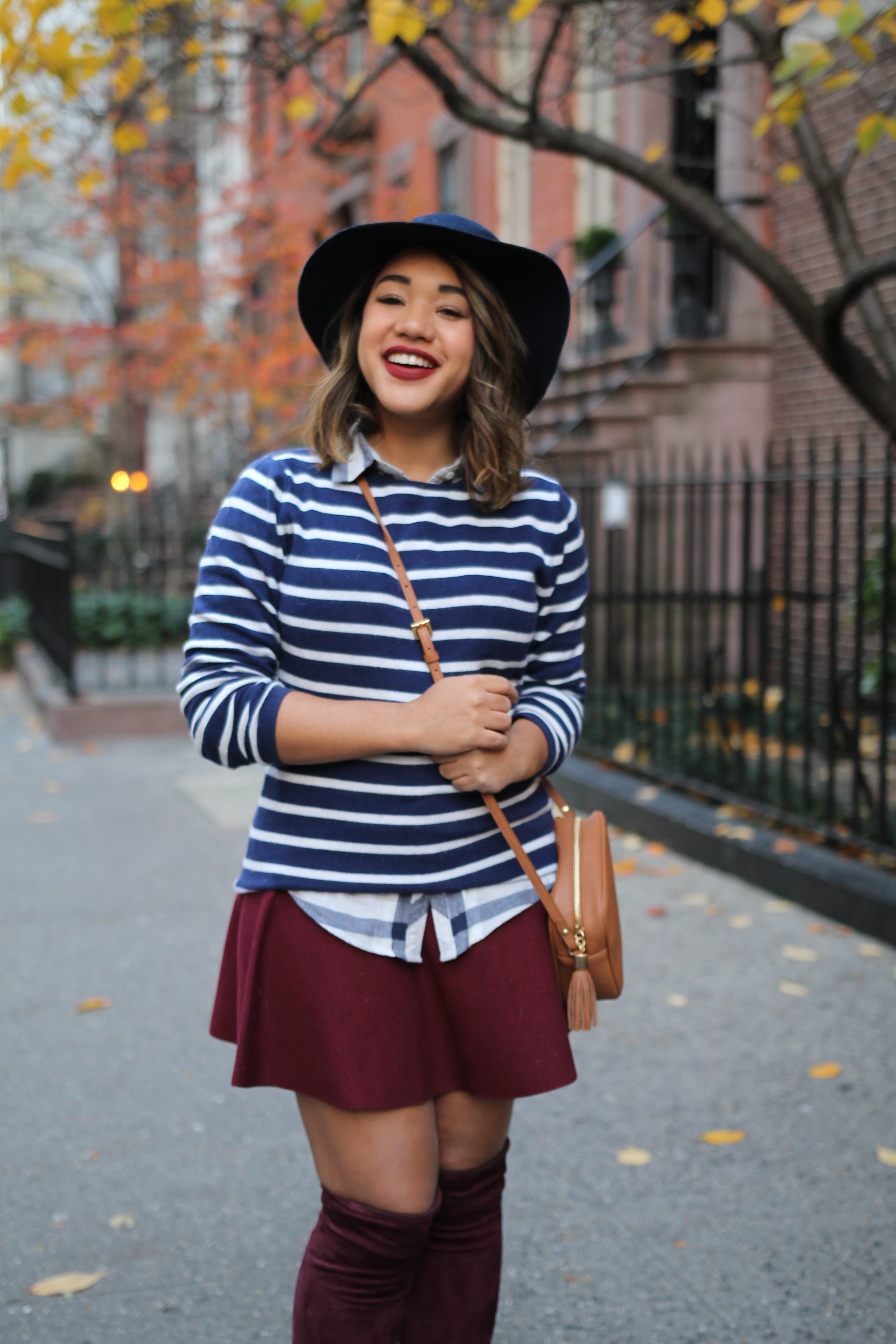 Outfit Details: Sweater (on sale!) || Camera Bag || Similar Flannel
Burgundy Skirt || OTK Boots || Hat (OBSESSED) 
Thanks to Tuckernuck for partnering on this post – see some of my favorite picks from their sites (perfect gifts for someone special or for yourself) here: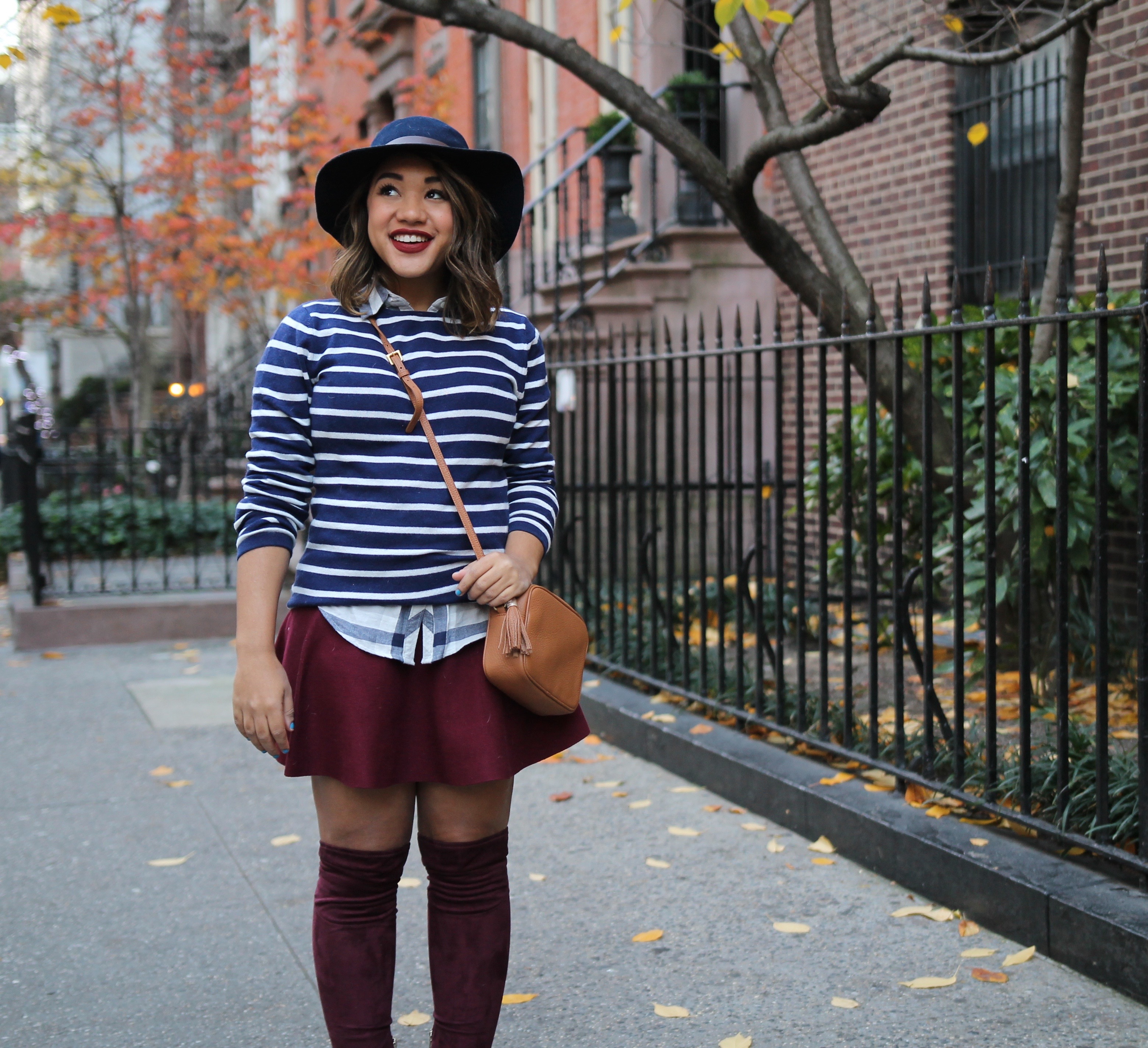 SHARE OR SAVE FOR LATER