Sep
17
2015
Sep 17 2015
Fashion Week Flats!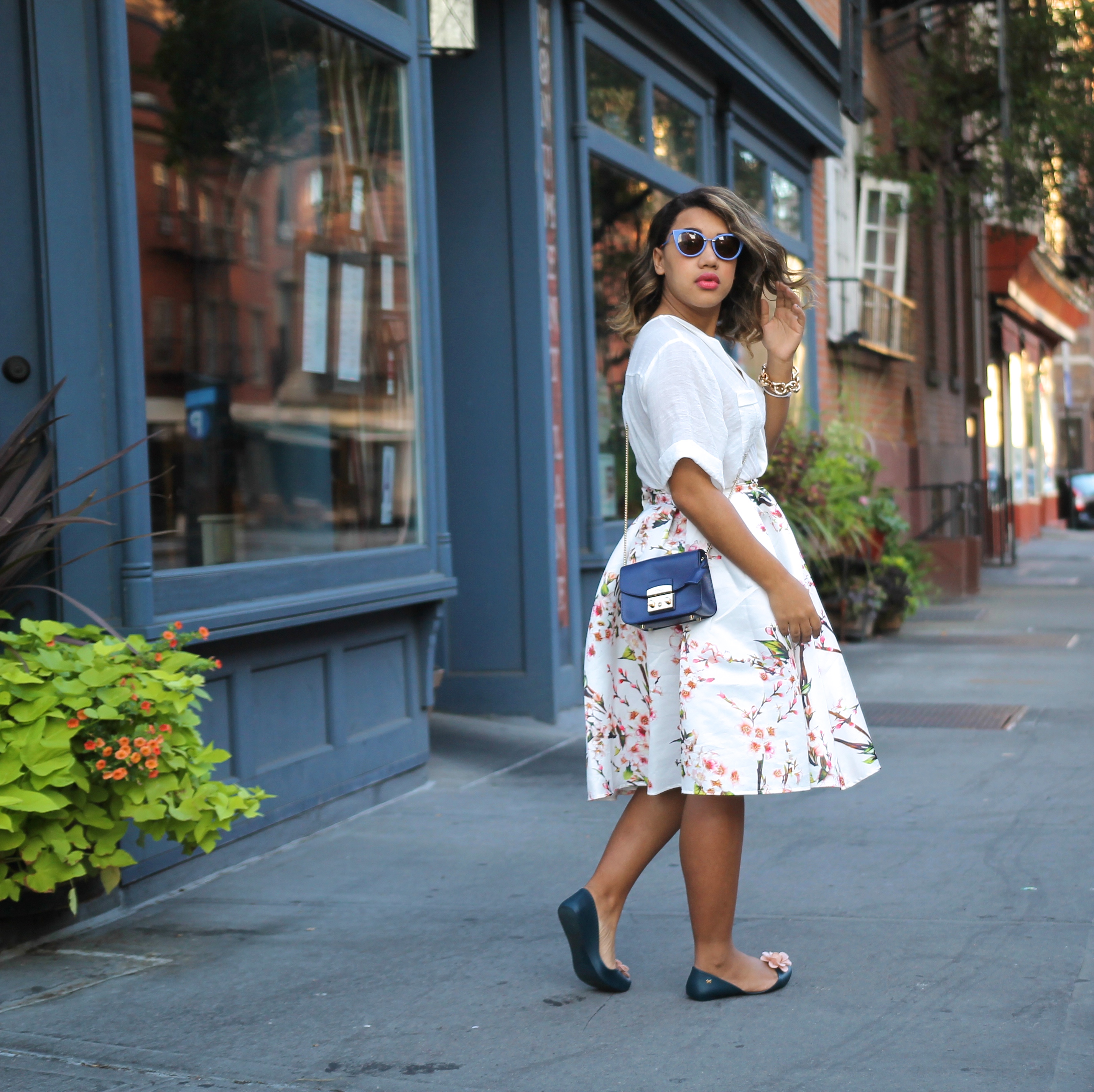 Want to hear two words that don't normally go together: Fashion Week Flats (well, that's technically three words but whatever you get the point).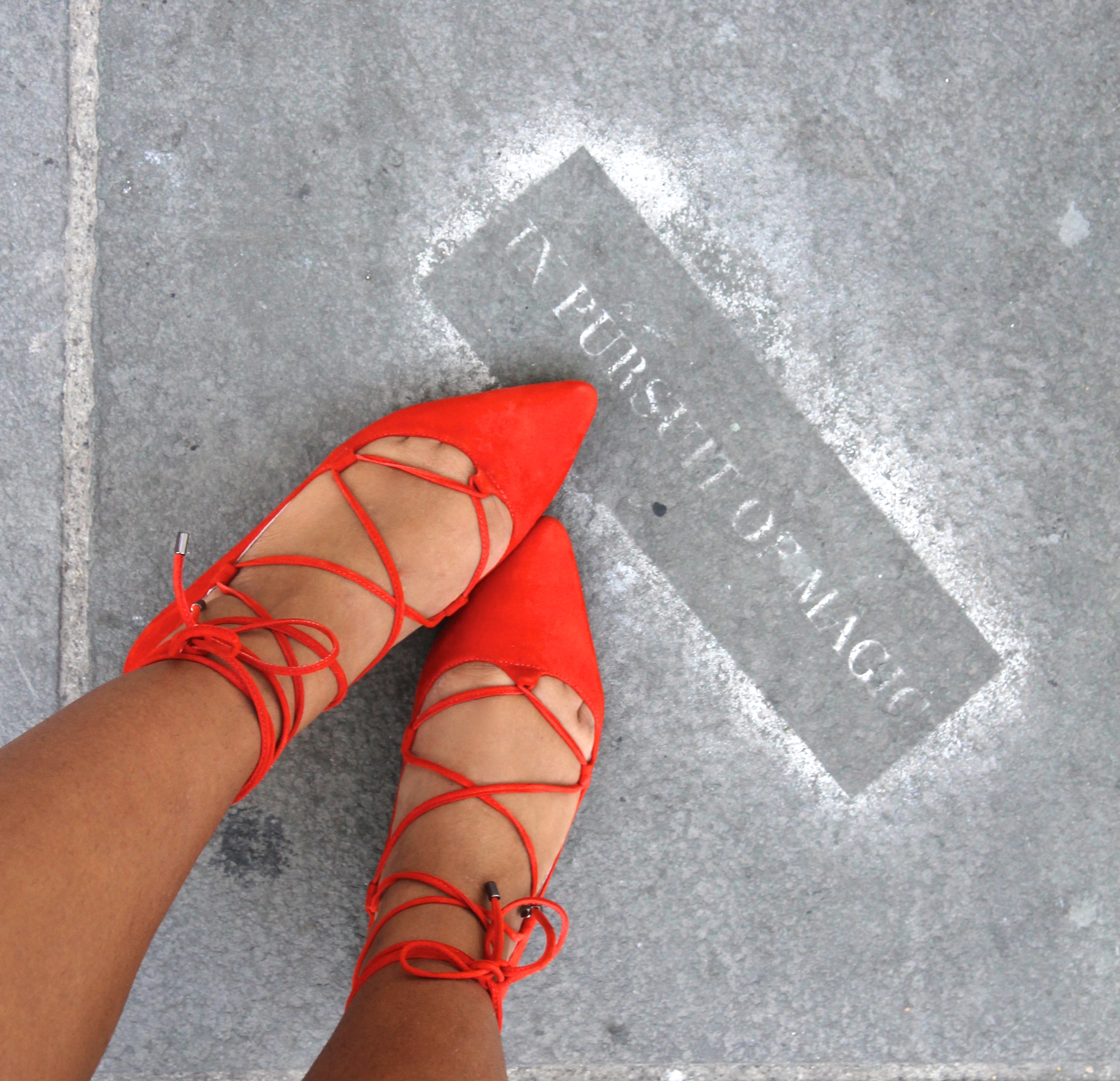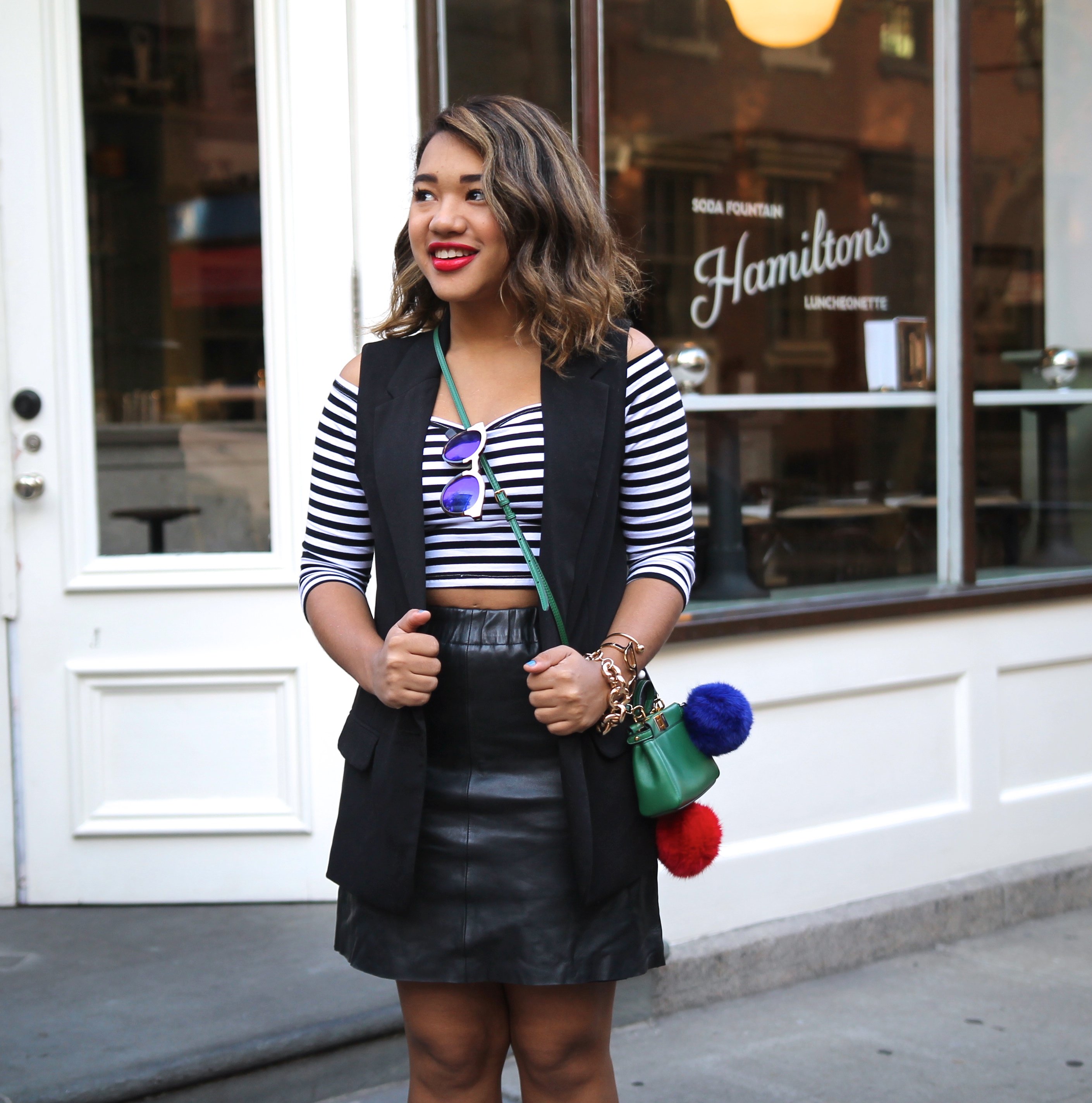 There's an unspoken rule that you're supposed to pull out your best fashion foot forward for Fashion "month", and by best foot forward, the – whoever, they are – mean heels. Hey I can do heels everyday – everyday where I walk to work in them, sit in my desk in them, walk to lunch in them and walk home or even to dinner in them … but I can't really do 8 days straight 7 days straight of 7 inch heels where I have to track a few blocks from the subway to my shows, stand during presentations, walk from neighborhood to neighborhood for meetings and mix and mingle whilst standing straight without my feet becoming a flight risk… If you can, you're awesome – more awesome than me, but until I get that super power or whatever magic potion that allows me to do it, I have to give my feet a break every so often.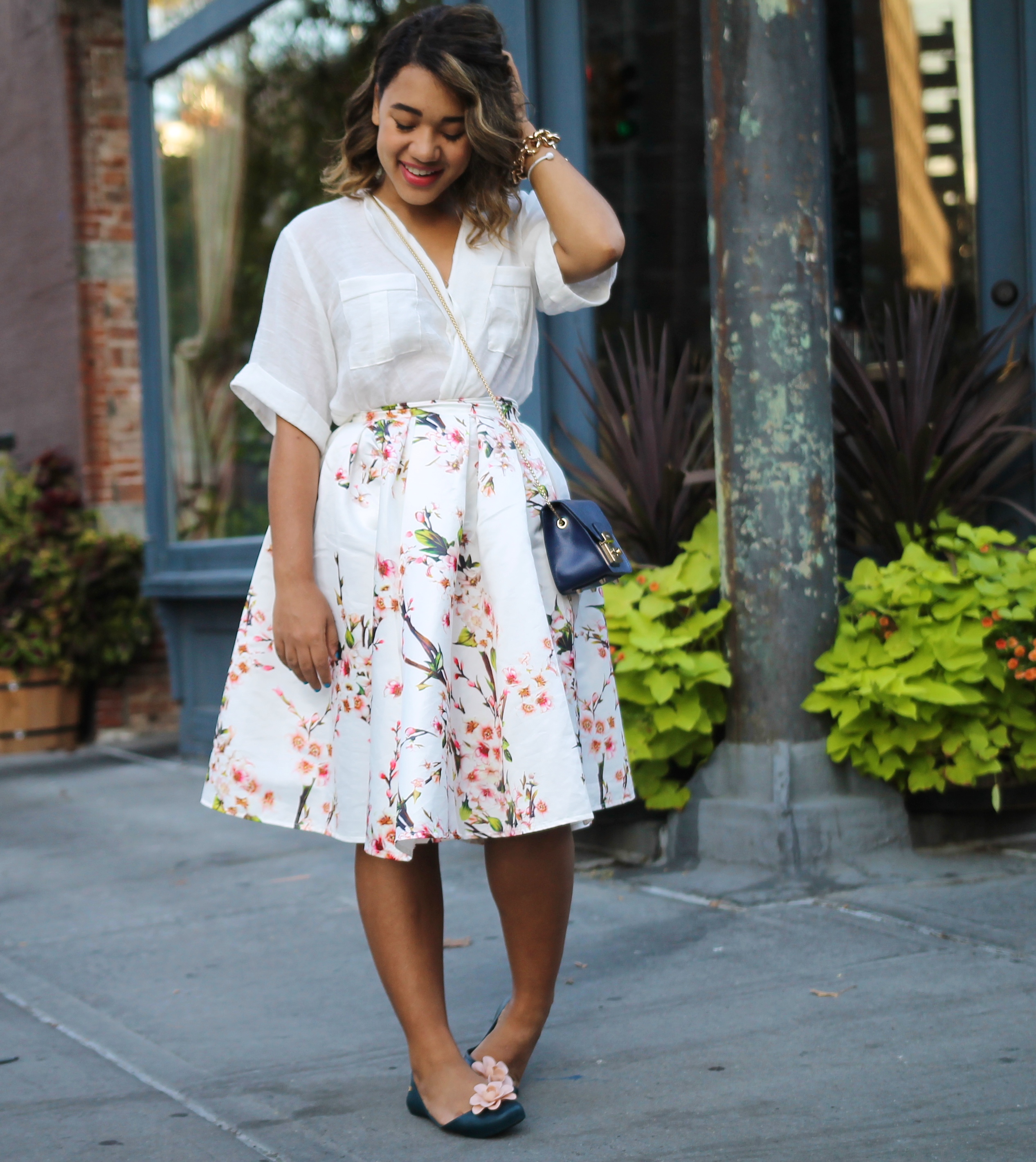 Enter fun Brazilian-designed flats – as Bananas as it sounds, I averaged about two looks a day for NYFW (I know, I have a problem). Somedays, I would have two shows that warranted different styles or two very different moods that resulted in an impromptu outfit change. Anyway, I made sure I went into the week with 15ish outfits, knowing I would probably wear closer to 13 – I KNOW, I'm insane – don't judge me! Anyways, Today I'm sharing TWO of the Color Me Casual looks I wore for meetings, presentations, errands and other fashion week fun all while giving my toesies a much needed break!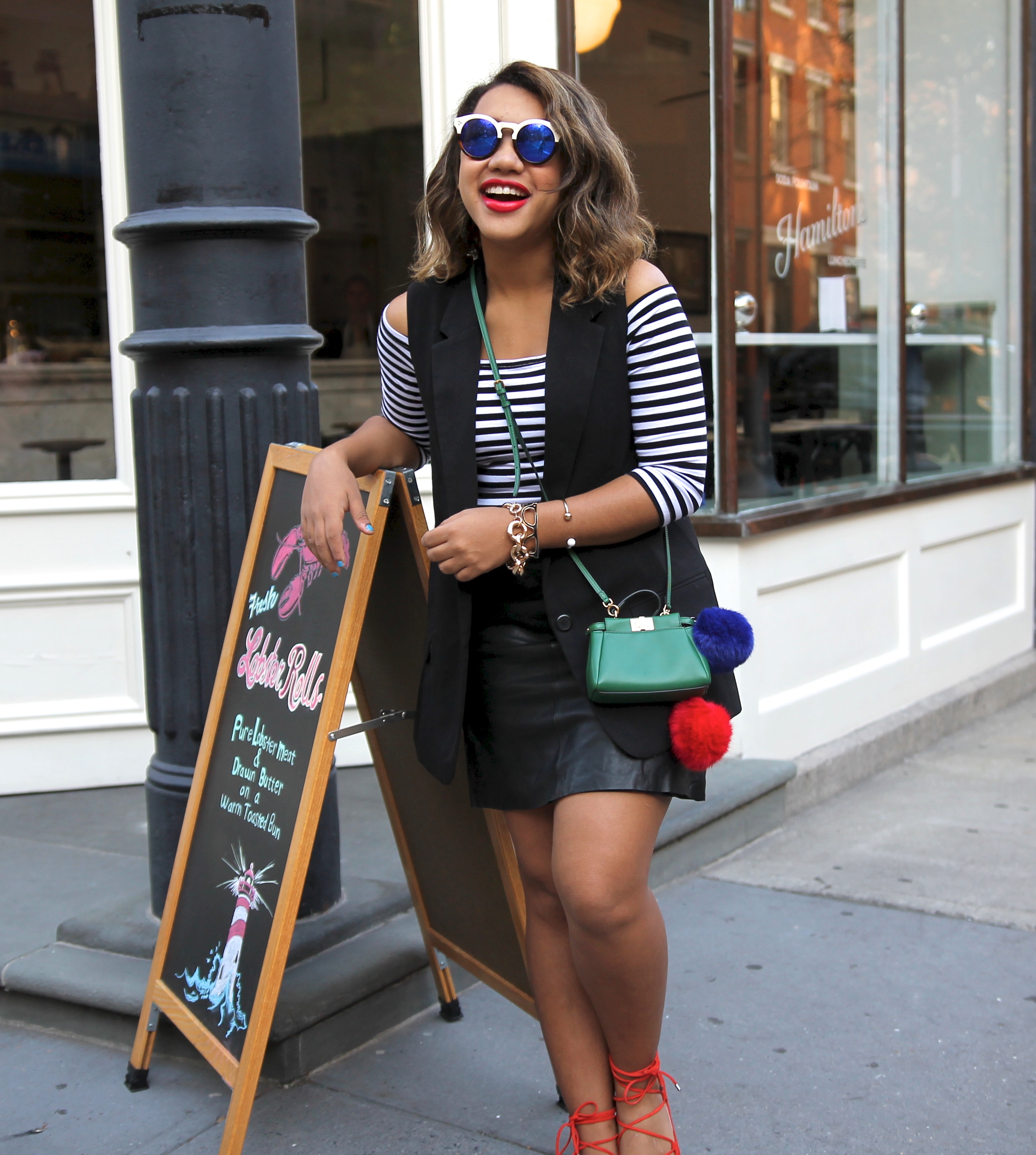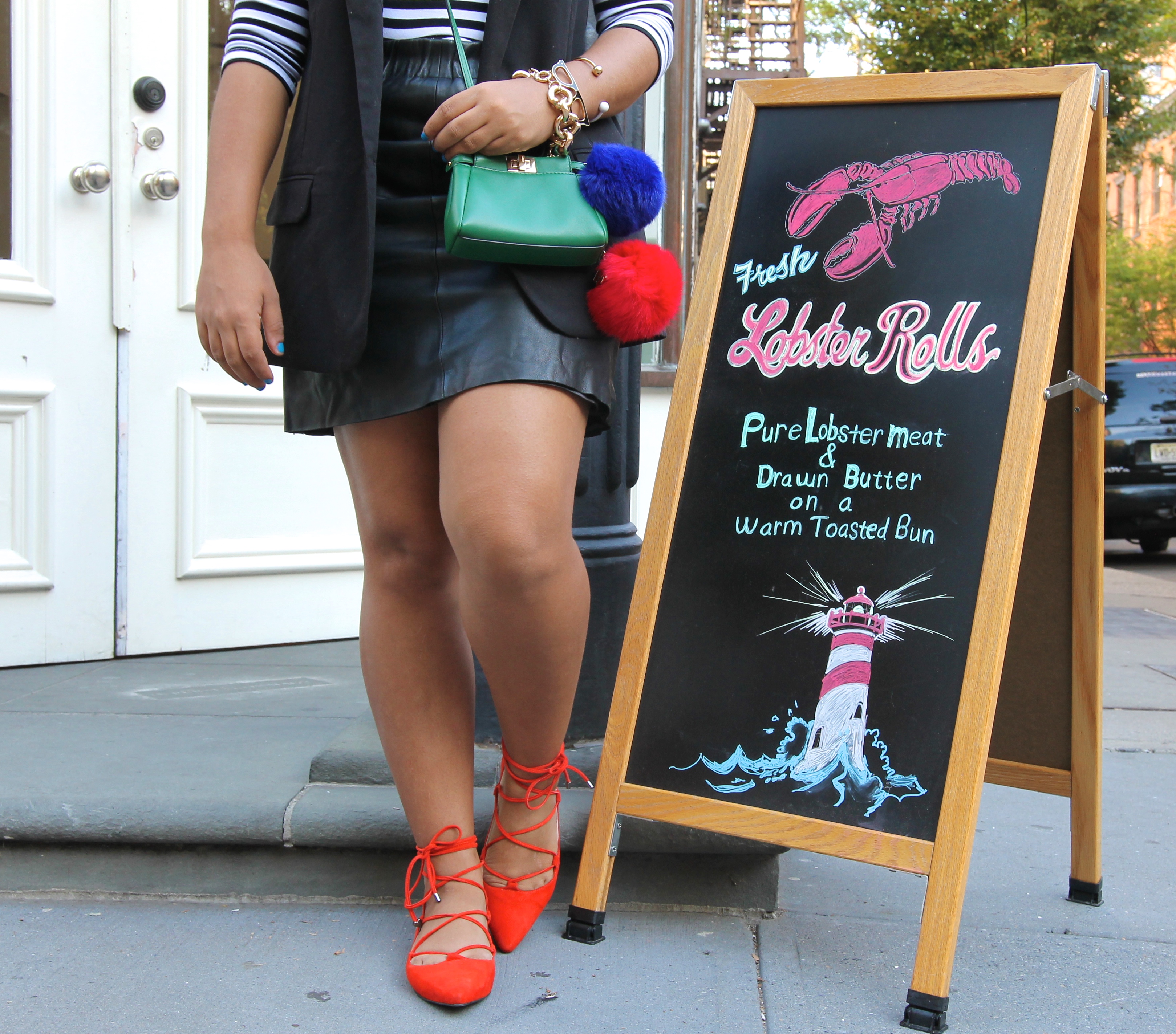 For my first look I went with something a little bit edgier for morning meetings and a presentation or two. Presentations differ from Fashion Shows, because you're standing, walking around and watching the models – meaning there are no chairs and the perfect time to test out some flats – yay! I'm so so so so so so SO obsessed with leather right now so I combined a little green leather bag with the best leather skirt like ever – complete with POCKETS yay (I'm literally SO OBSESSED). I took one of my favorite summer off the shoulder tops but made it transitional (and office appropriate) by layering it under a black tuxedo vest. The star of this outfit is the fun red lace up flats – totally on trend right now and crazy comfy if you have to be on your feet all day. If you're toes are a little chubby (guilty) try ordering a size up to ensure you can fit into these pointed tips, oh and try double knotting your bows to keep them in place all day!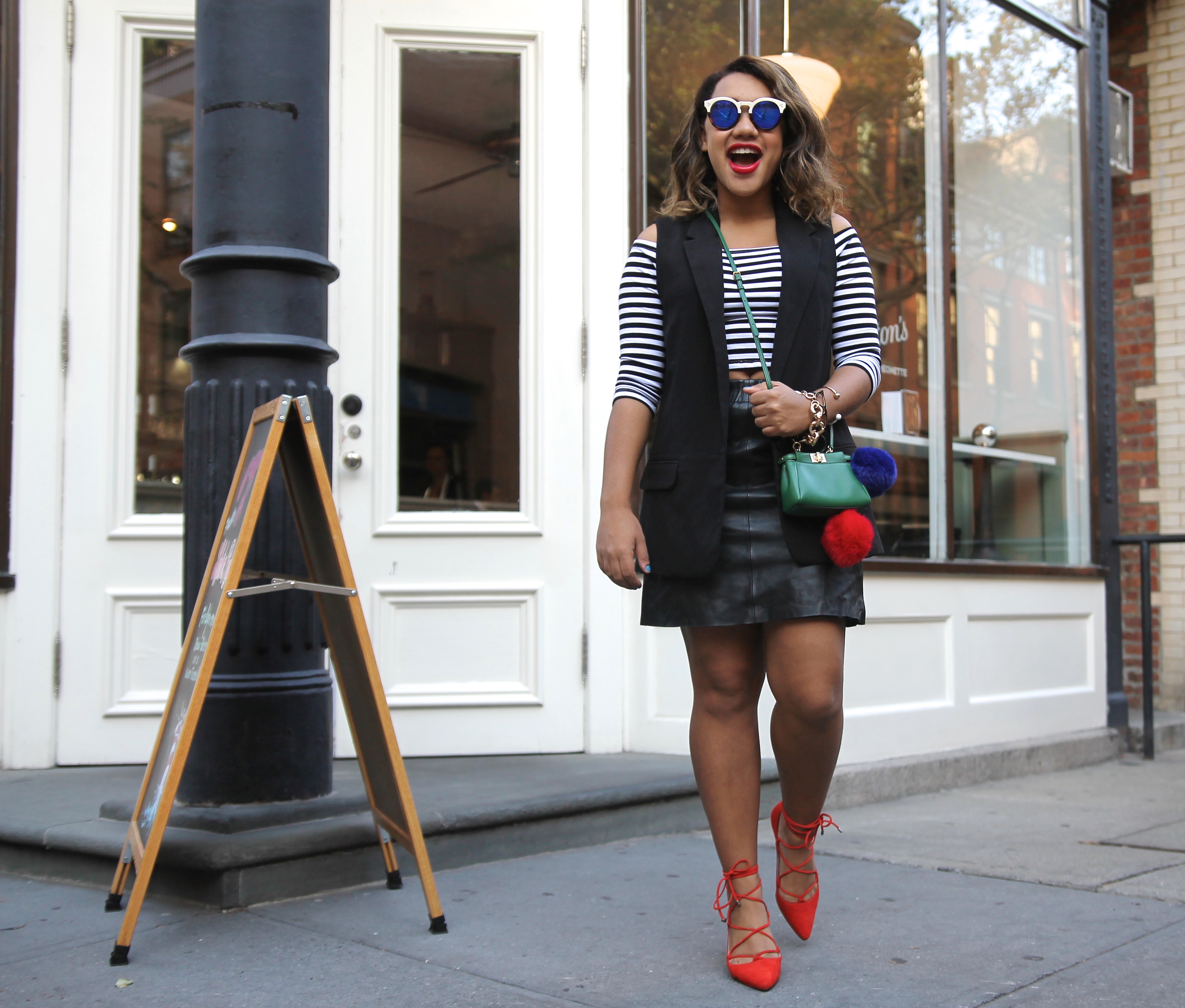 …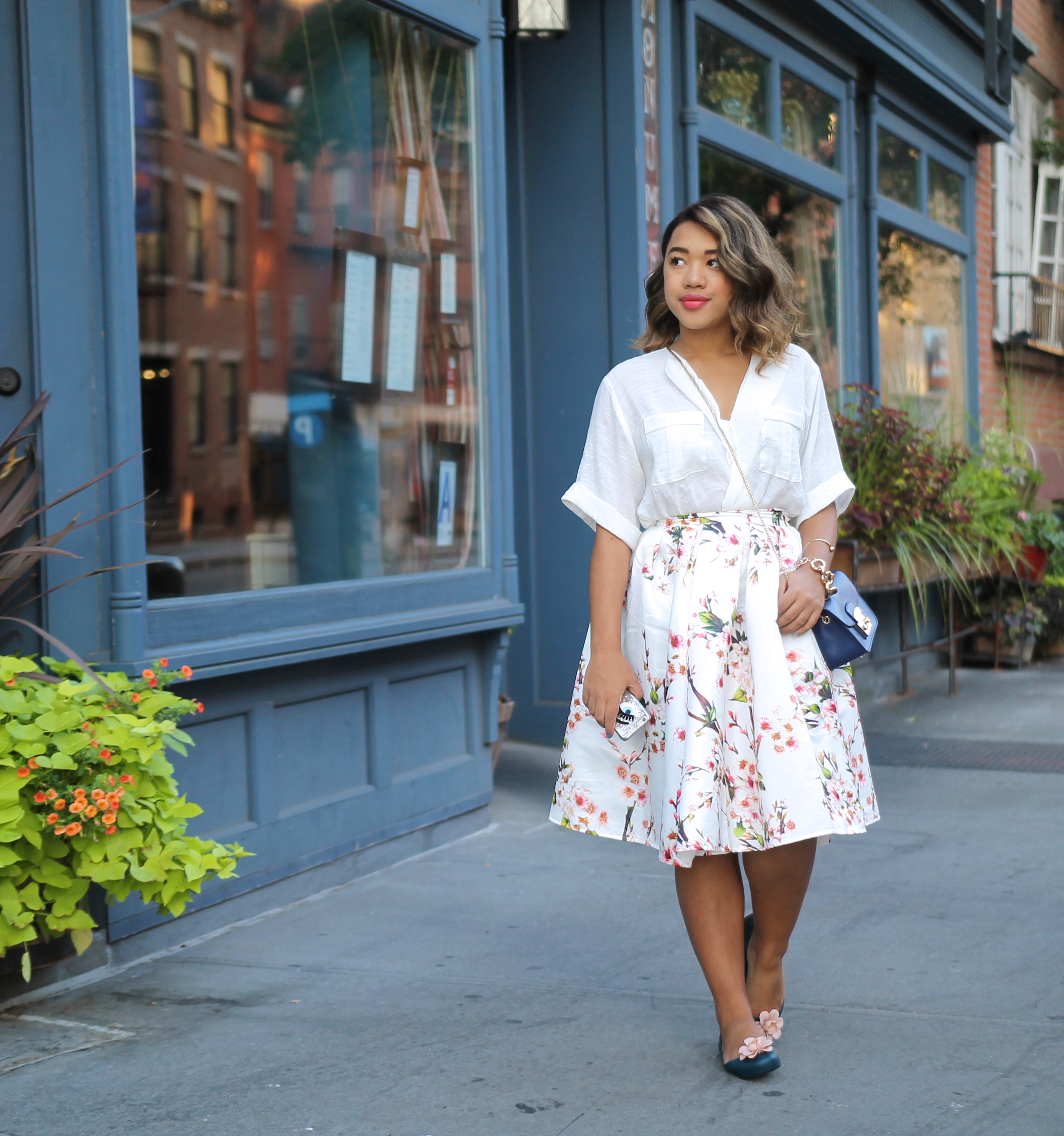 Flash forward to a few days later… So I know its practically Fall, but all this spring collection excitement has got me seriously excited for florals and pastels – is it too early? Hoping that fall pastels will be another serious trend this year (spoiler alert, they will) with this next look, by pairing a white seventies blouse with a fun floral skirt! I added elements of blue in my bag and sunnies to bring another element to the look and topped it off with the cutest floral shoes that are not only crazy comfortable BUT ALSO rain resistant – LIKE WHAT. This look was perfect to change into after morning shows (and rain, ugh) for a few meetings, lunch and errands before slipping into a third (yes, third) look of the day.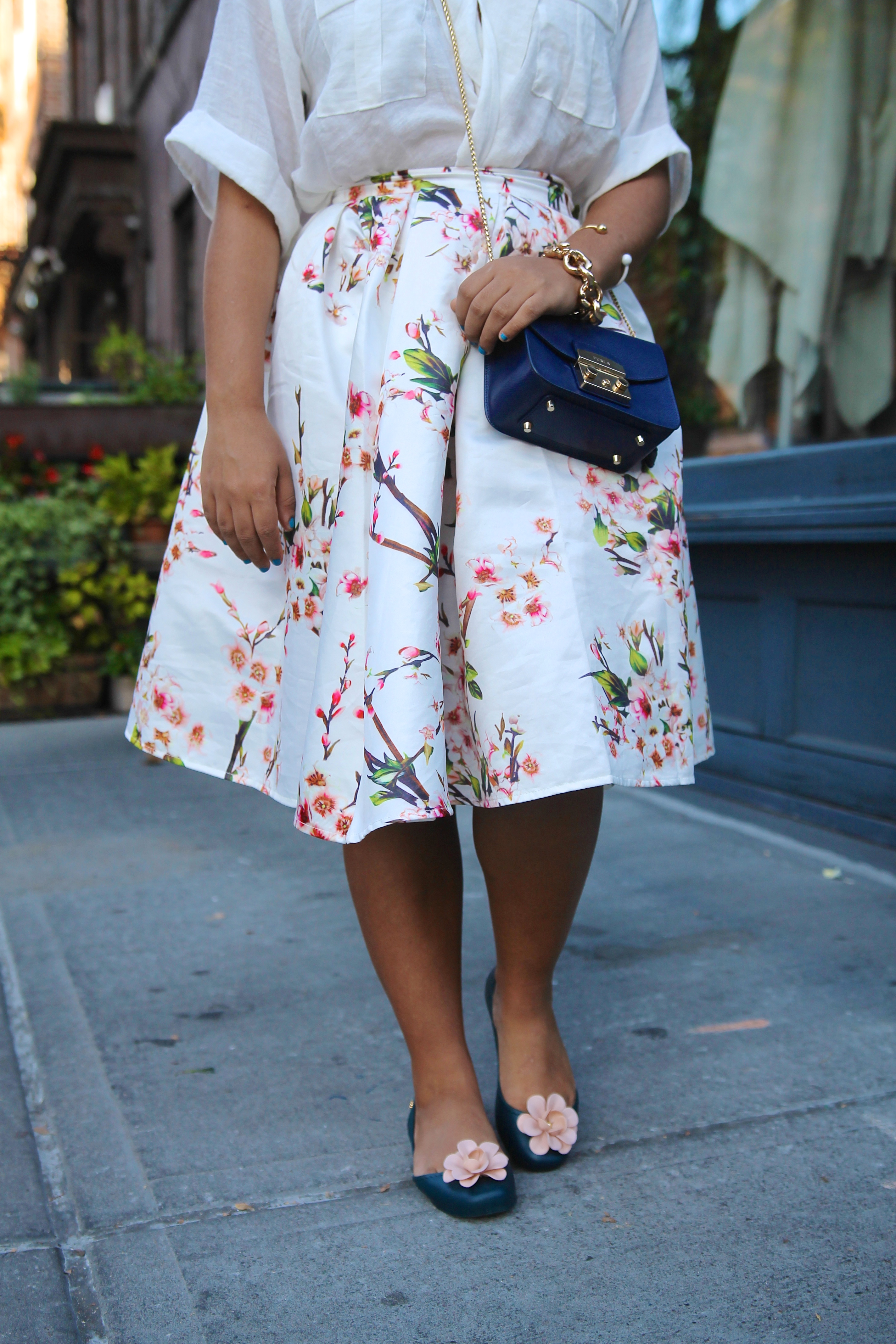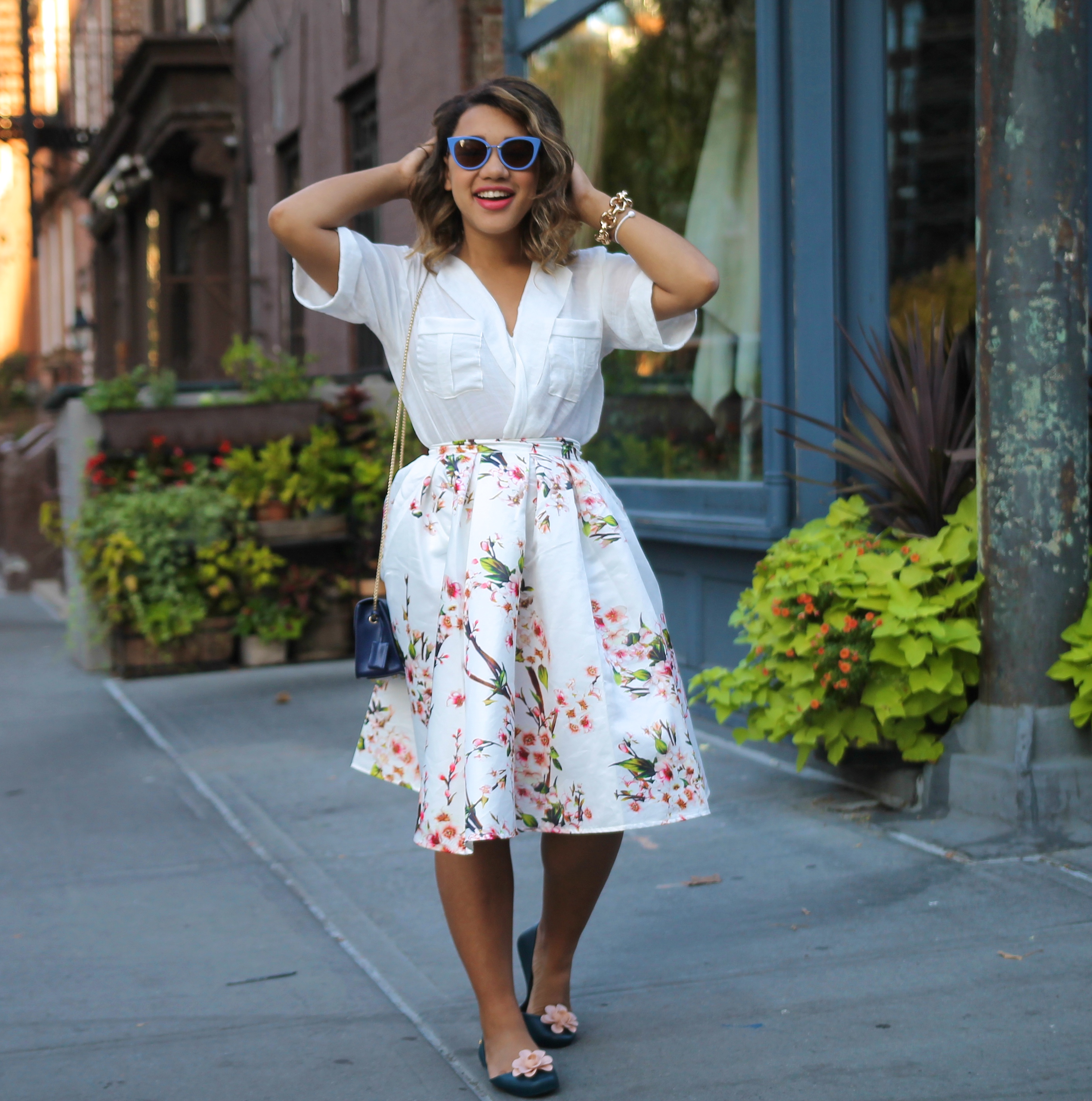 Look One: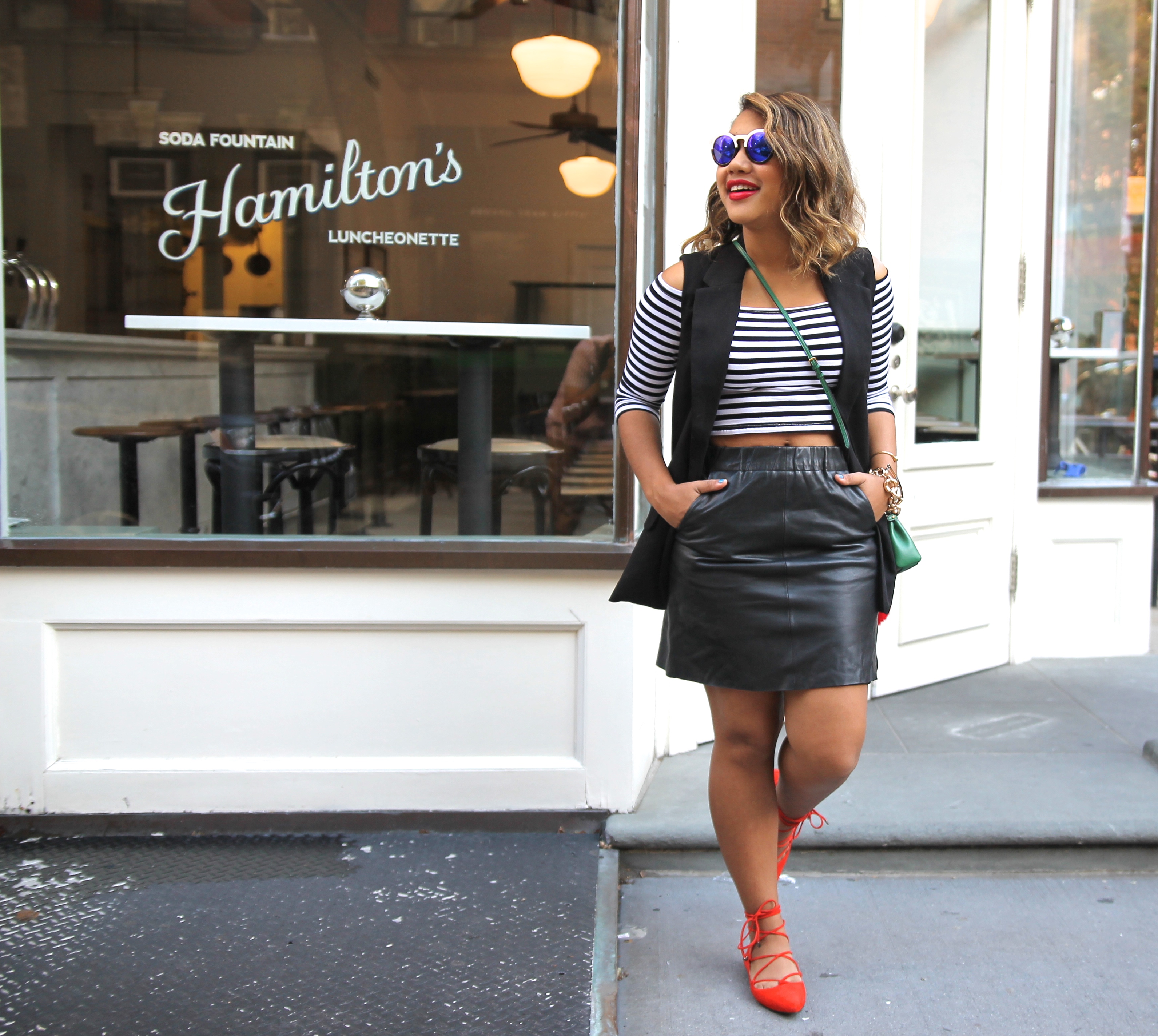 Vinci Shoes || Top (Only $18) || Skirt (A Fall MUST HAVE) || Bag || Sunnies ||Vest ||  Poms
Look Two: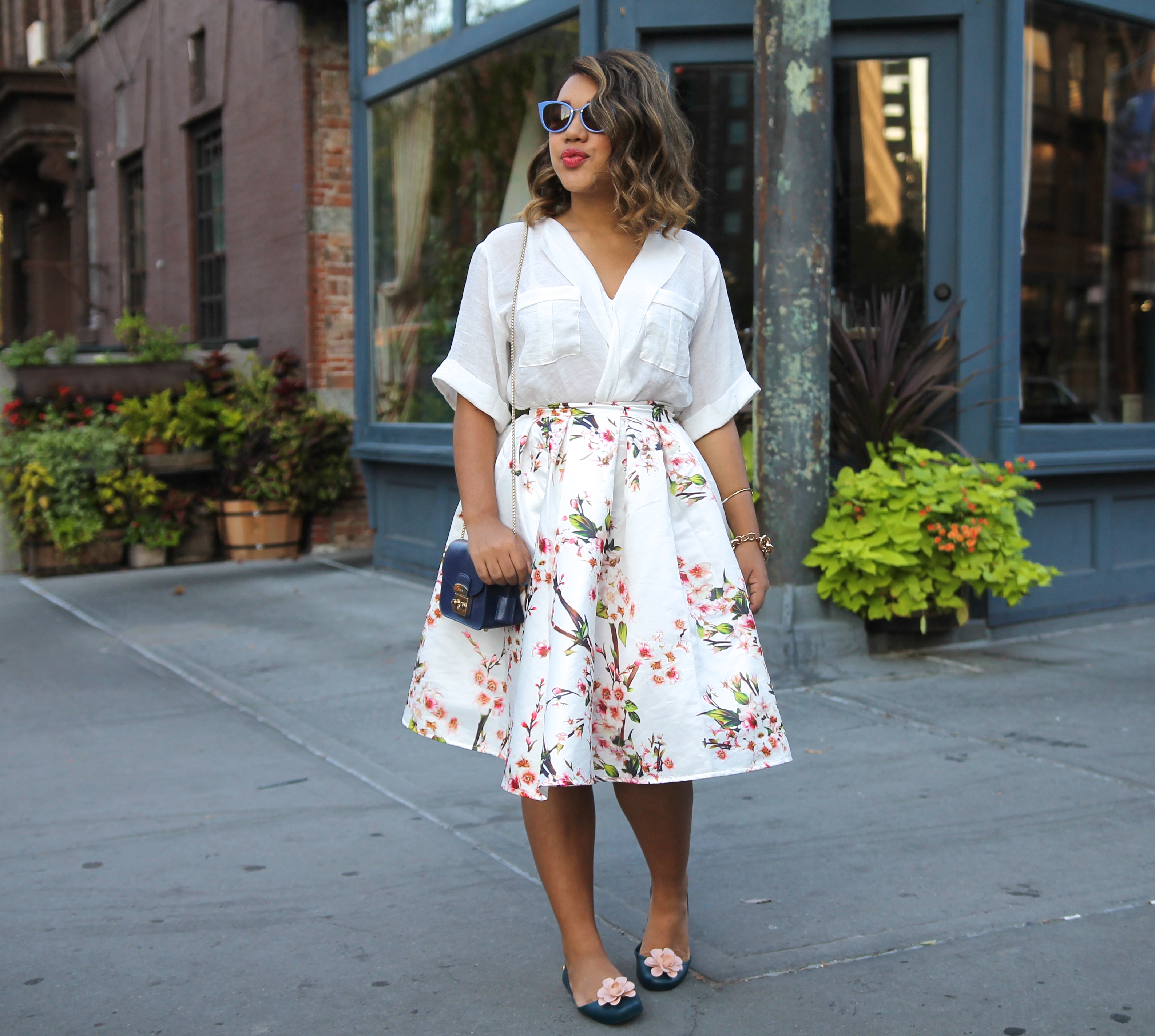 Zaxy Shoes||  Similar Top || Skirt (under only $12) also here|| Bag (+ more colors) || Sunnies
Fun fact, both of these flats are Brazilian brand flats, oh the Irony 😉 hehe well see more Brazilian designers killing it here
SHARE OR SAVE FOR LATER