Dec
4
2014
Dec 4 2014
Festive Feathers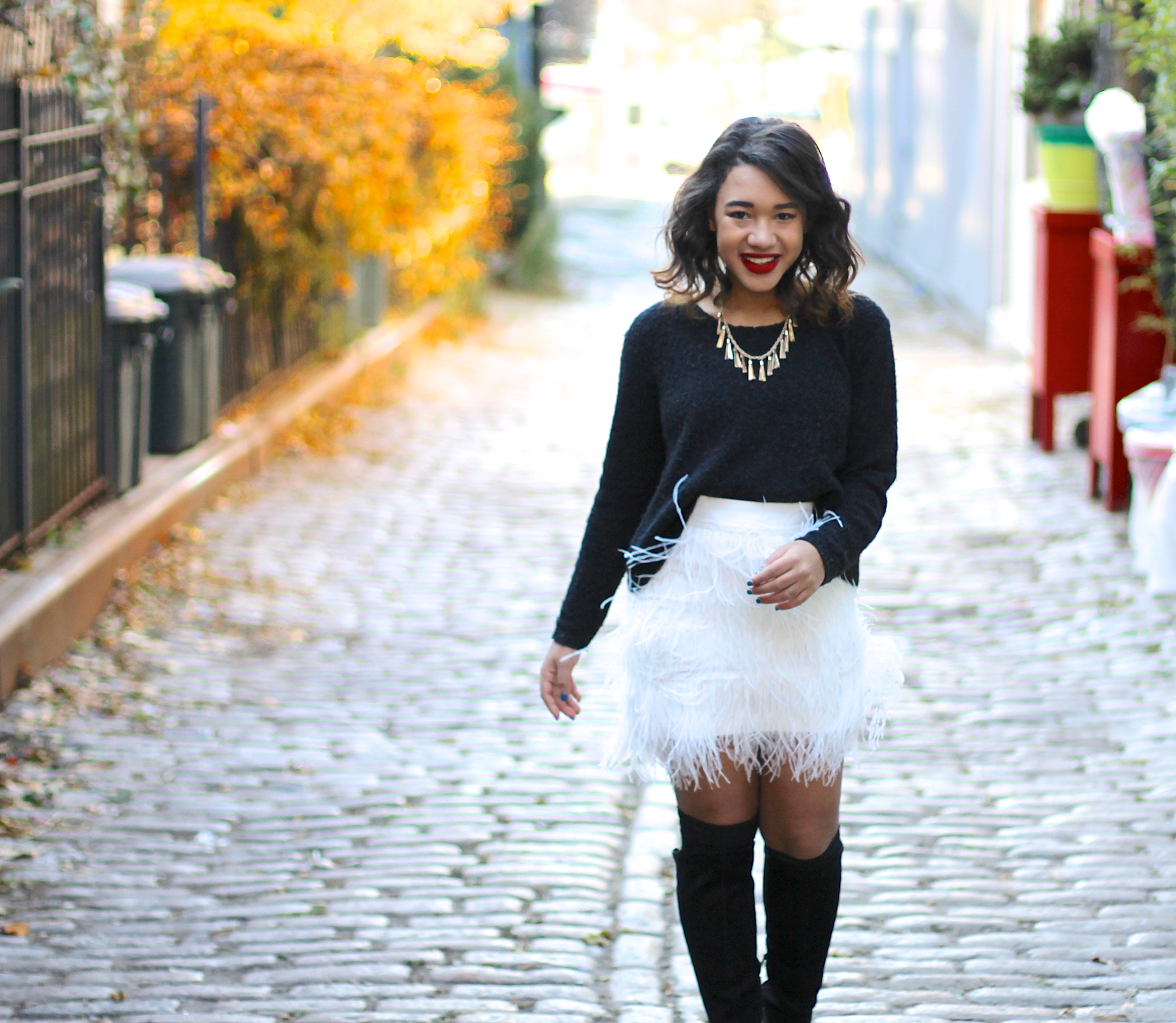 There's something really special about this time of year – great food, time with family, outdoor ice skating and a serious excess of festive occasions all in need of a over-the-top outfit. Well there's one full-proof way to stand out this season: wear something awesome like this unforgettable feather skirt.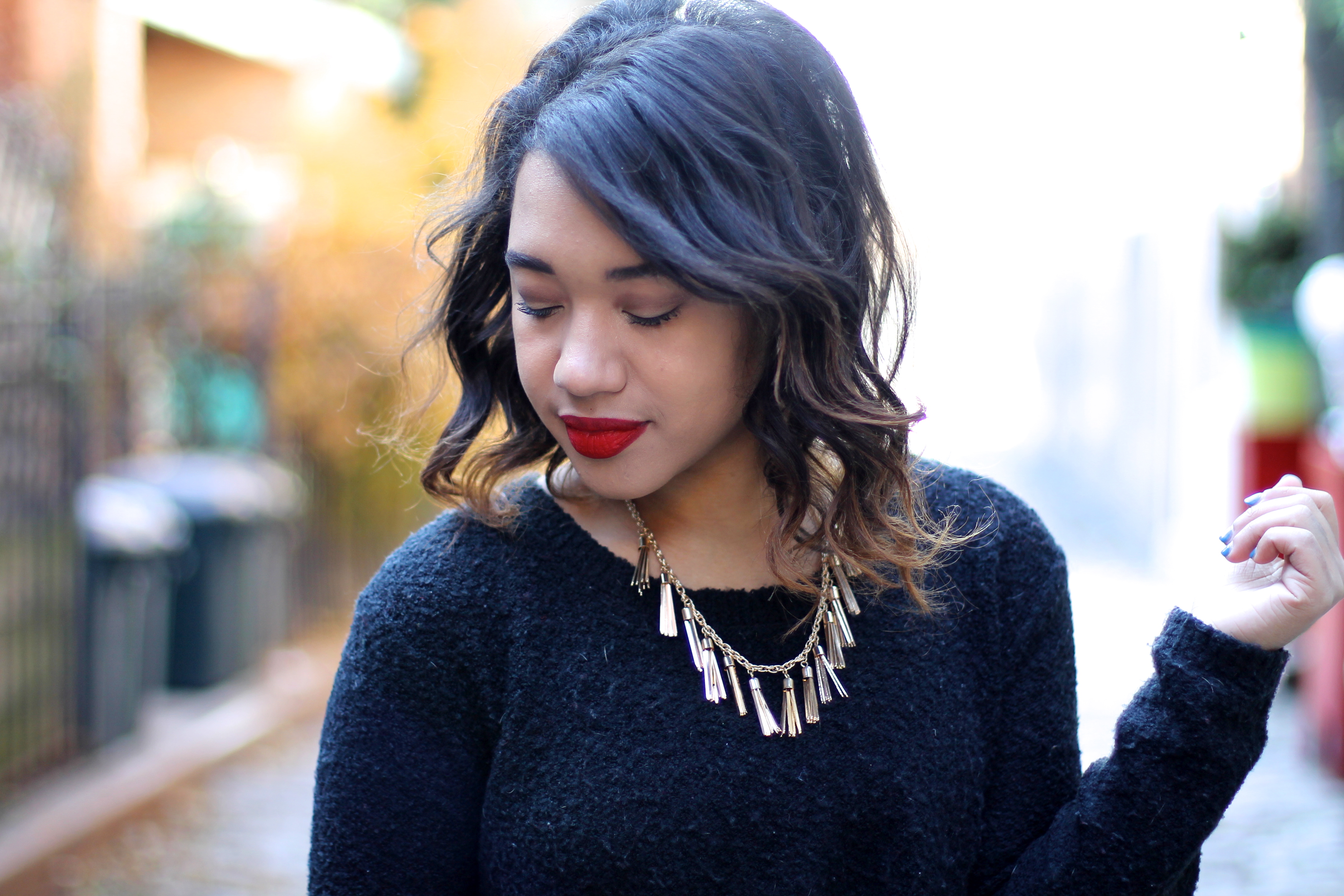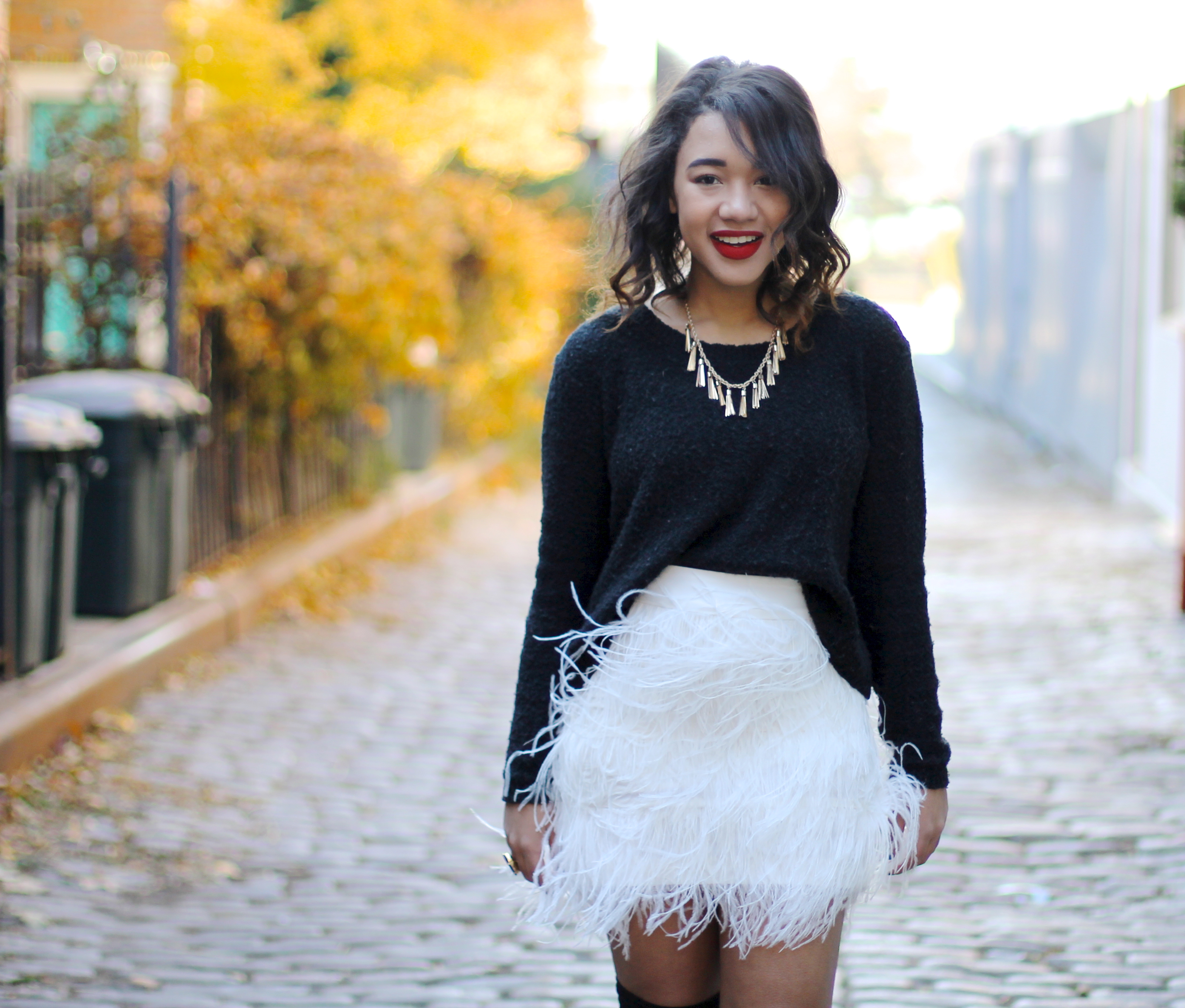 I've been obsessed with the idea of owning a black feather skirt for a few years now but have never quite pulled the trigger (whats wrong with me), I got dangerously close once during my time with Kate Spade but have always run into fit issues or didn't quite love the length… Until now.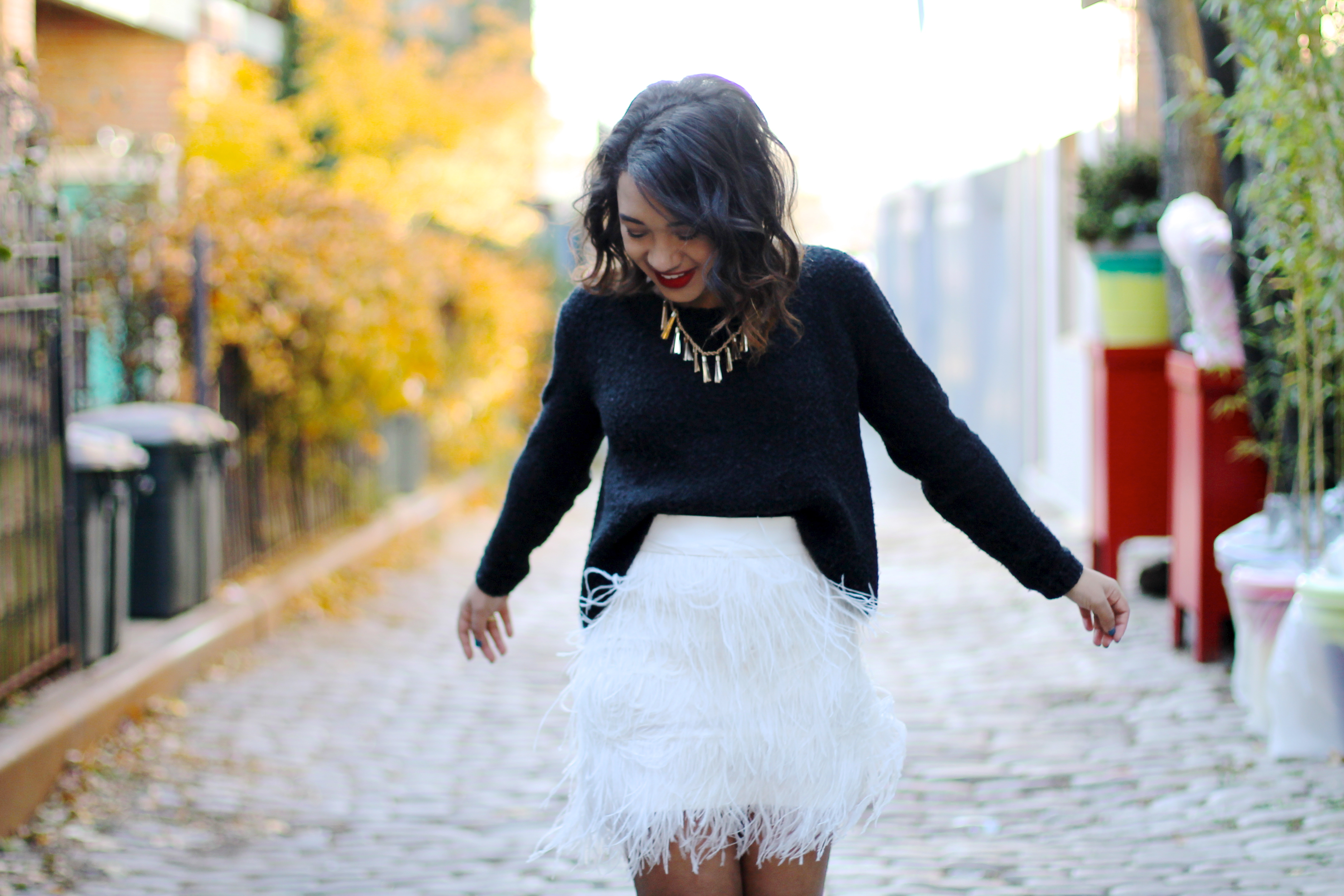 I found the perfect white feather skirt a few weeks back and I've just been dying to wear it. I didn't have an occasion fit for the the feathers and was getting pretty eager… so I just resulted to rocking it on a wednesday because why the heck not. I got a few awkward looks at the office, but what is the point of working in fashion if you can't wear a feathers on a whim and without judgement?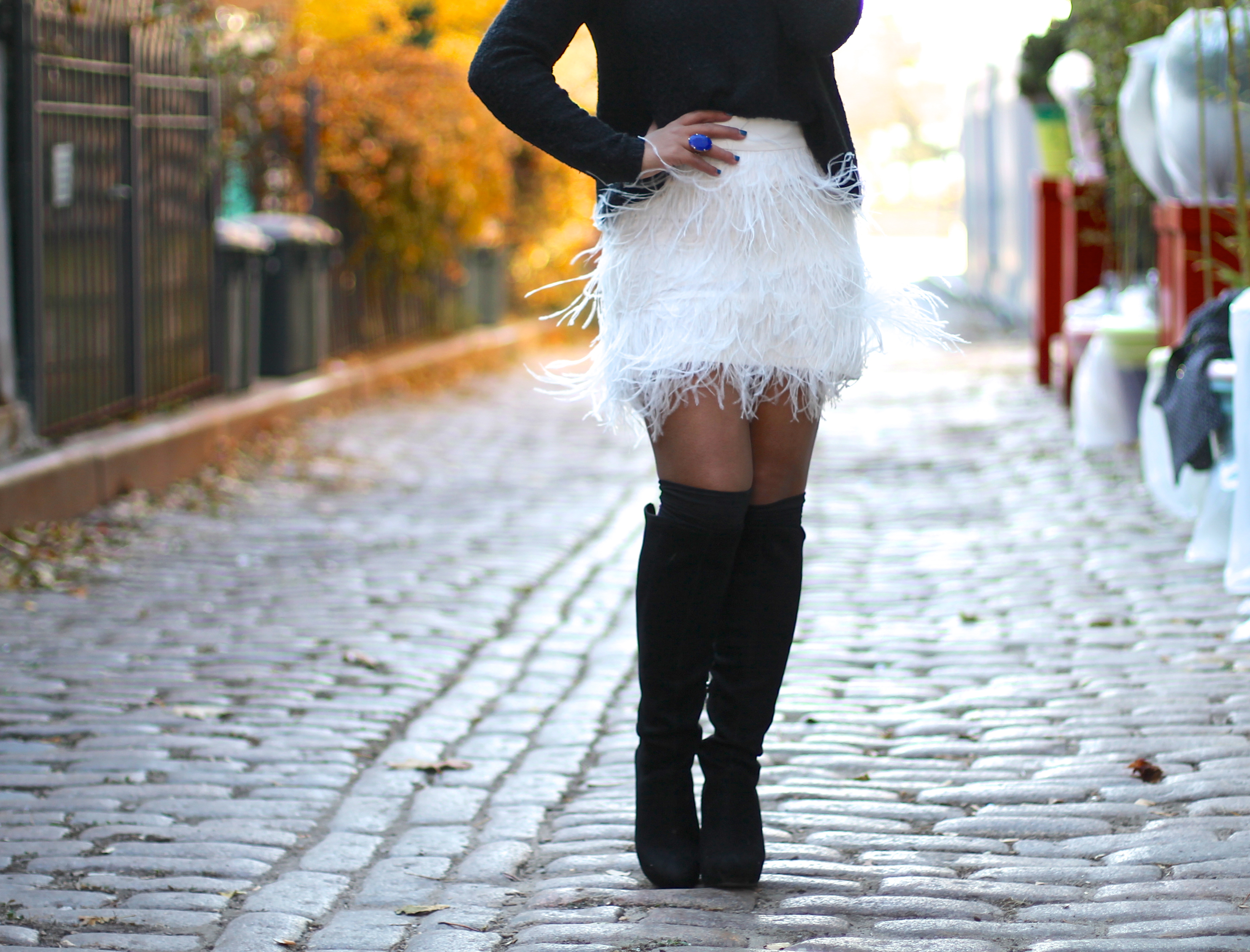 I paired this pretty with a sweater and knee high boots to dress it down a bit, but layered this statement necklace for a bit of drama & added this equally darling cocktail ring for a fun pop of color. Fun fact about this ring, it is made from Lapis Lazuli which is a semi precious stone that Cleopatra ground into the powder she used for her signature eye shadow… so if it's good enough for the world's first diva, it's good enough for me !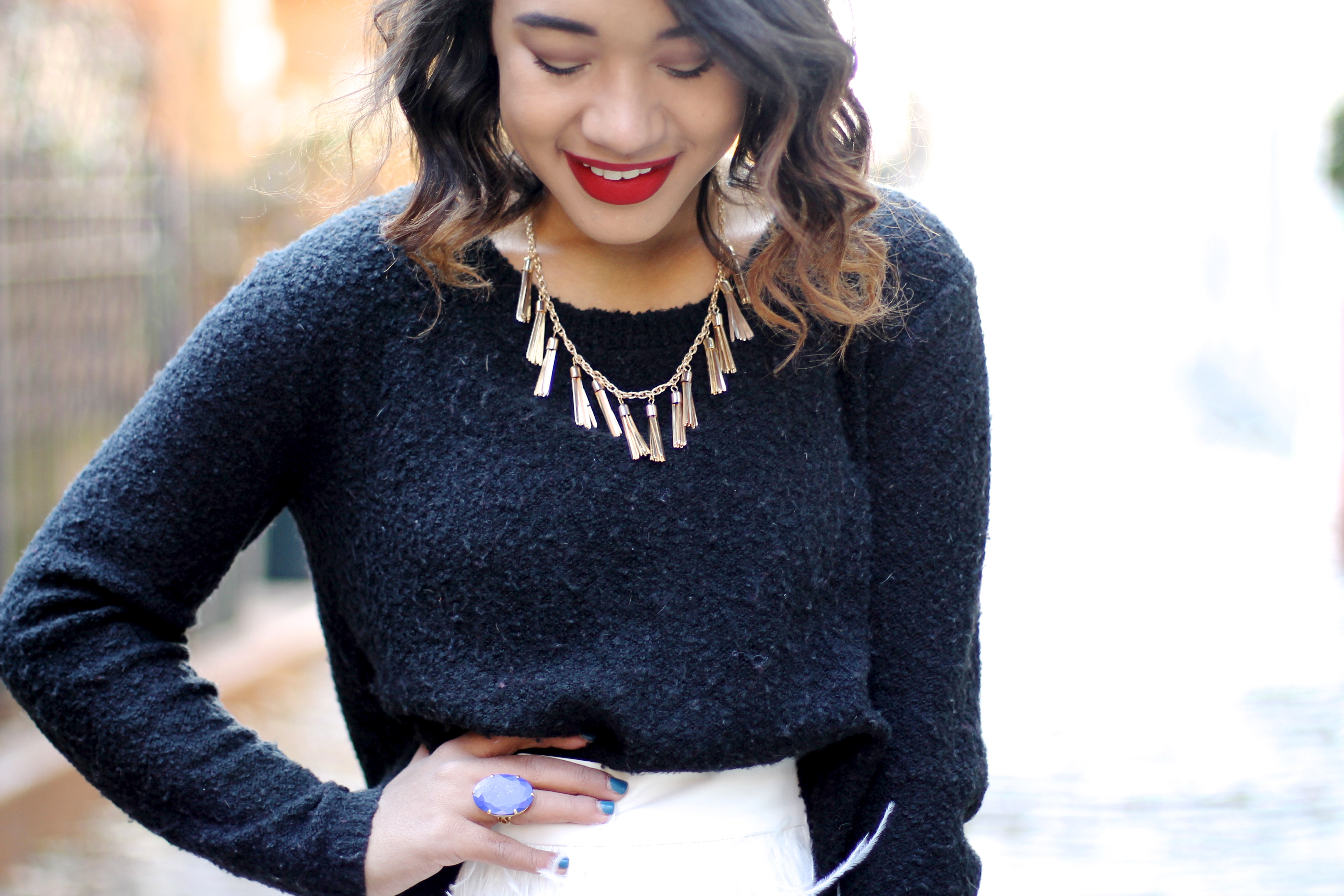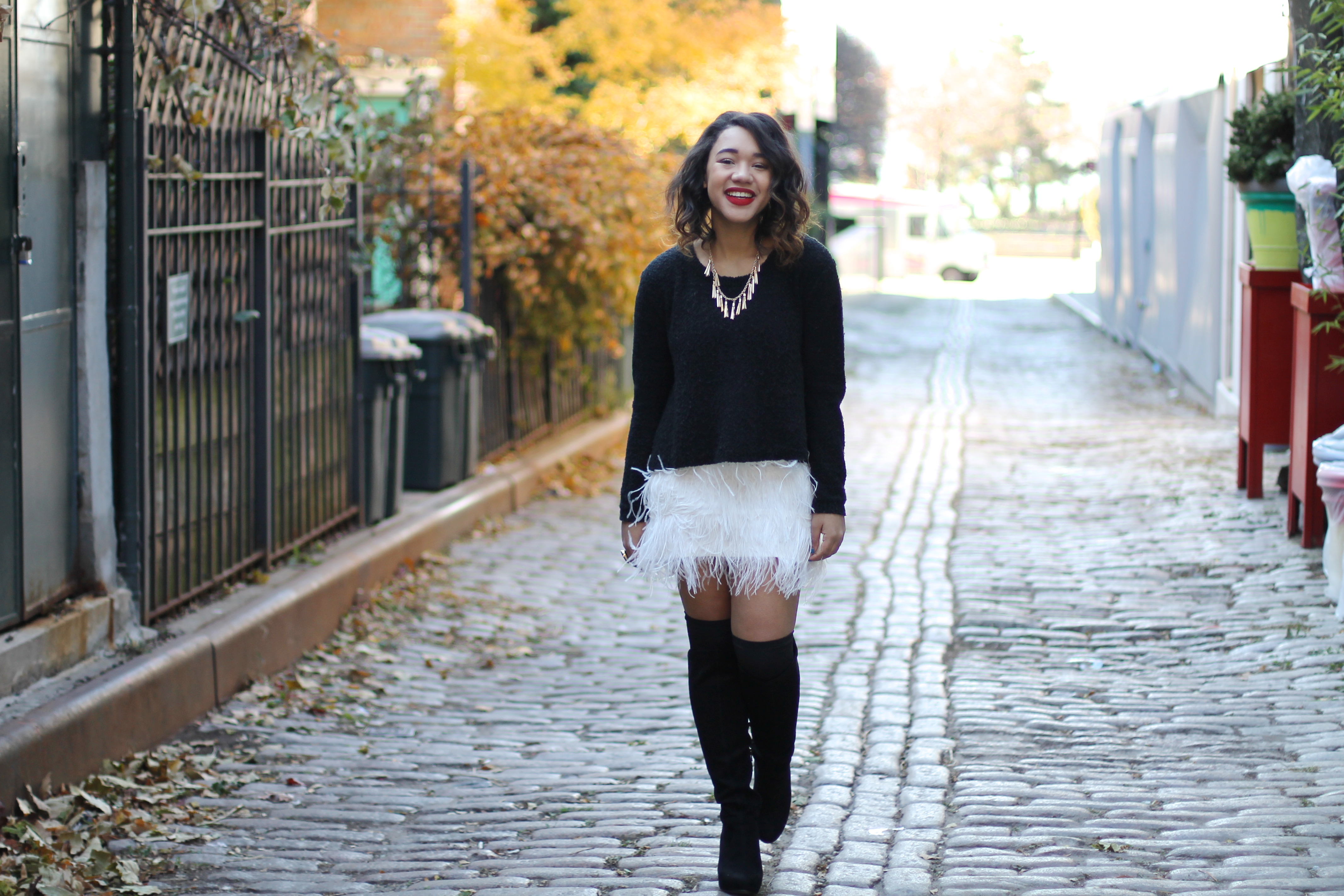 Club Monaco White Feather Skirt || Black Cropped Sweater via Nordstrom (Also love this guy)
Bauble Bar Tassel Necklace c/o || Over the Knee Boots (or here on sale)
Made In Earth Lapis Lazuli ring c/o

SHARE OR SAVE FOR LATER