Dec
28
2015
Dec 28 2015
Forever Striped!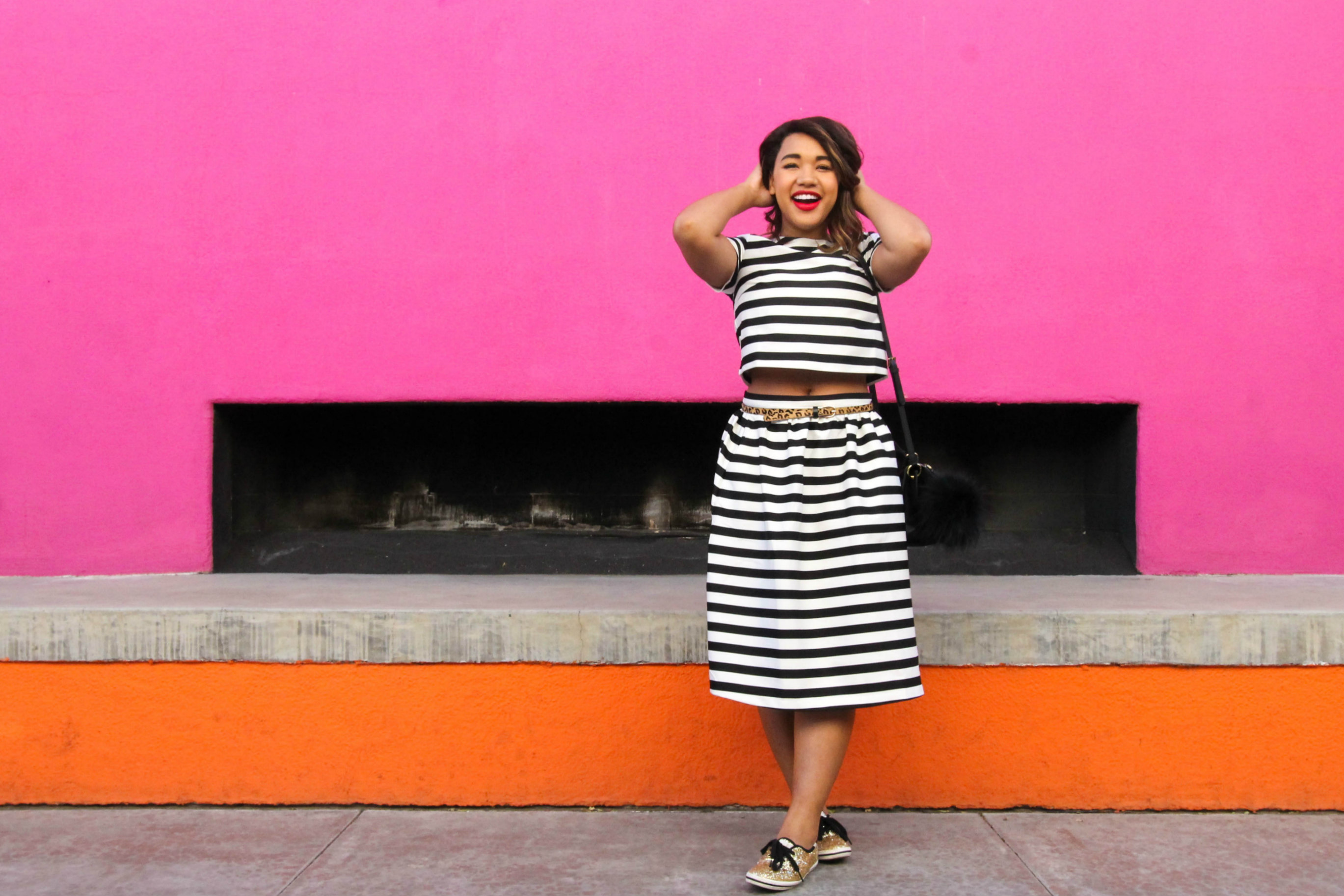 Todays posts is black & white and BRIGHT all over + theres a fun announcement & giveaway at the end so stay tuned!!!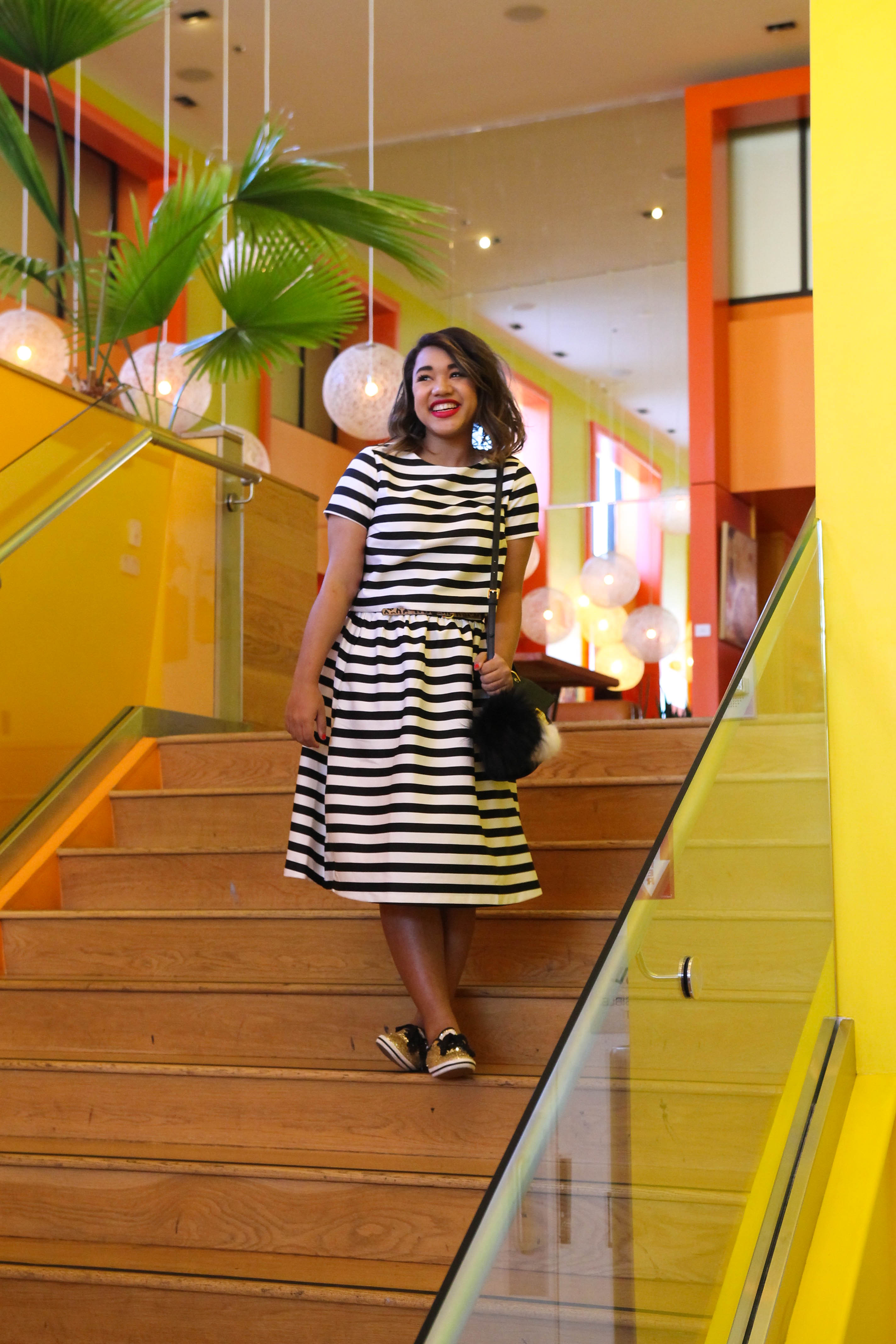 Wearing: Top || Skirt || Shoes || Bag || Black Pom || White Pom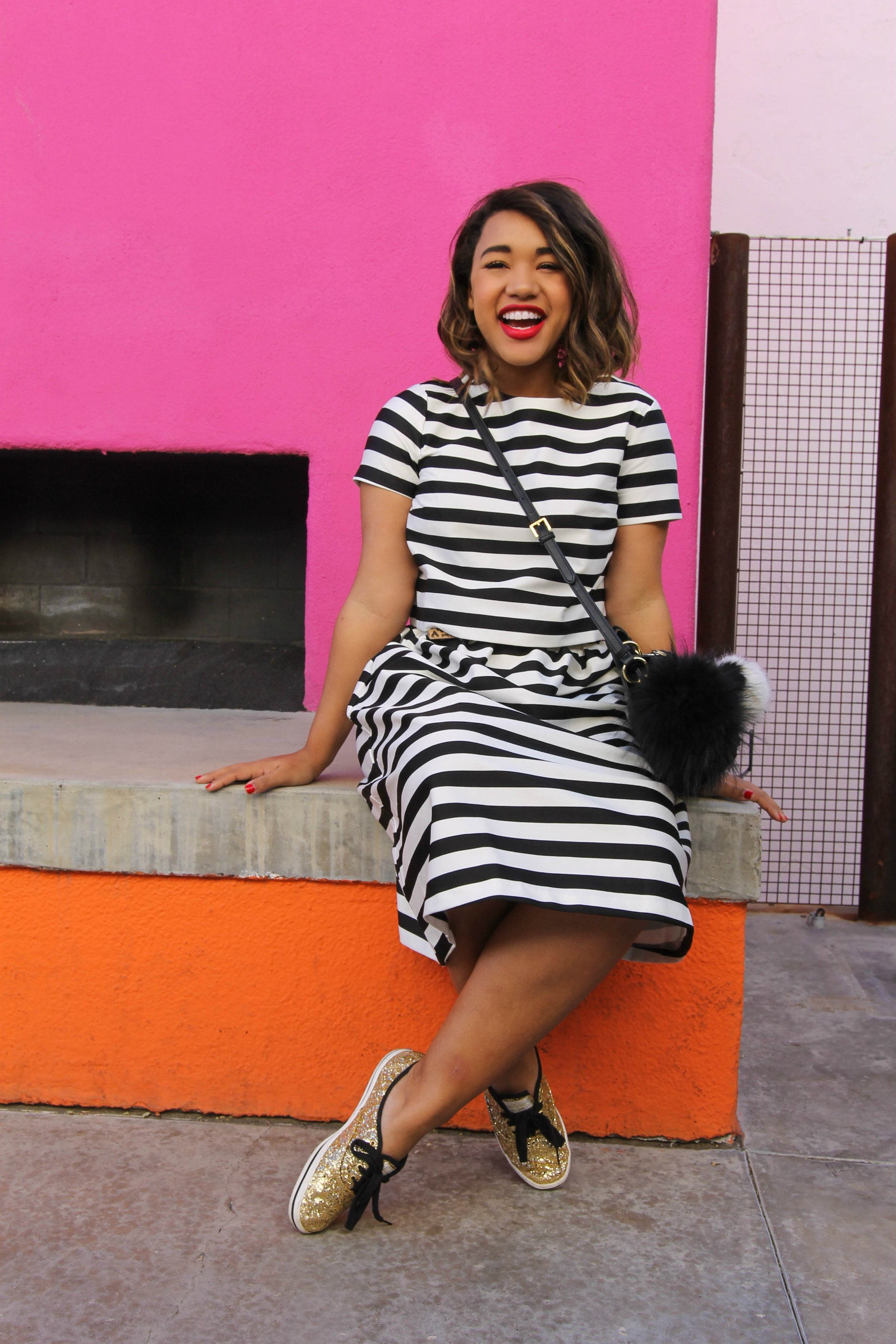 It's no secret that I love Black & White Stripes – I just feel like you can't go wrong with a stripe on stripe look in this classic color way! While B&W can be totally chic, I like to make mine fun and playful by pairing them with statement shoes, a bright lip and a little bit of leopard (check the belt). Oh and if all else fails, just find a crazy colored wall to help brighten up your look 😉 I know that always works for me.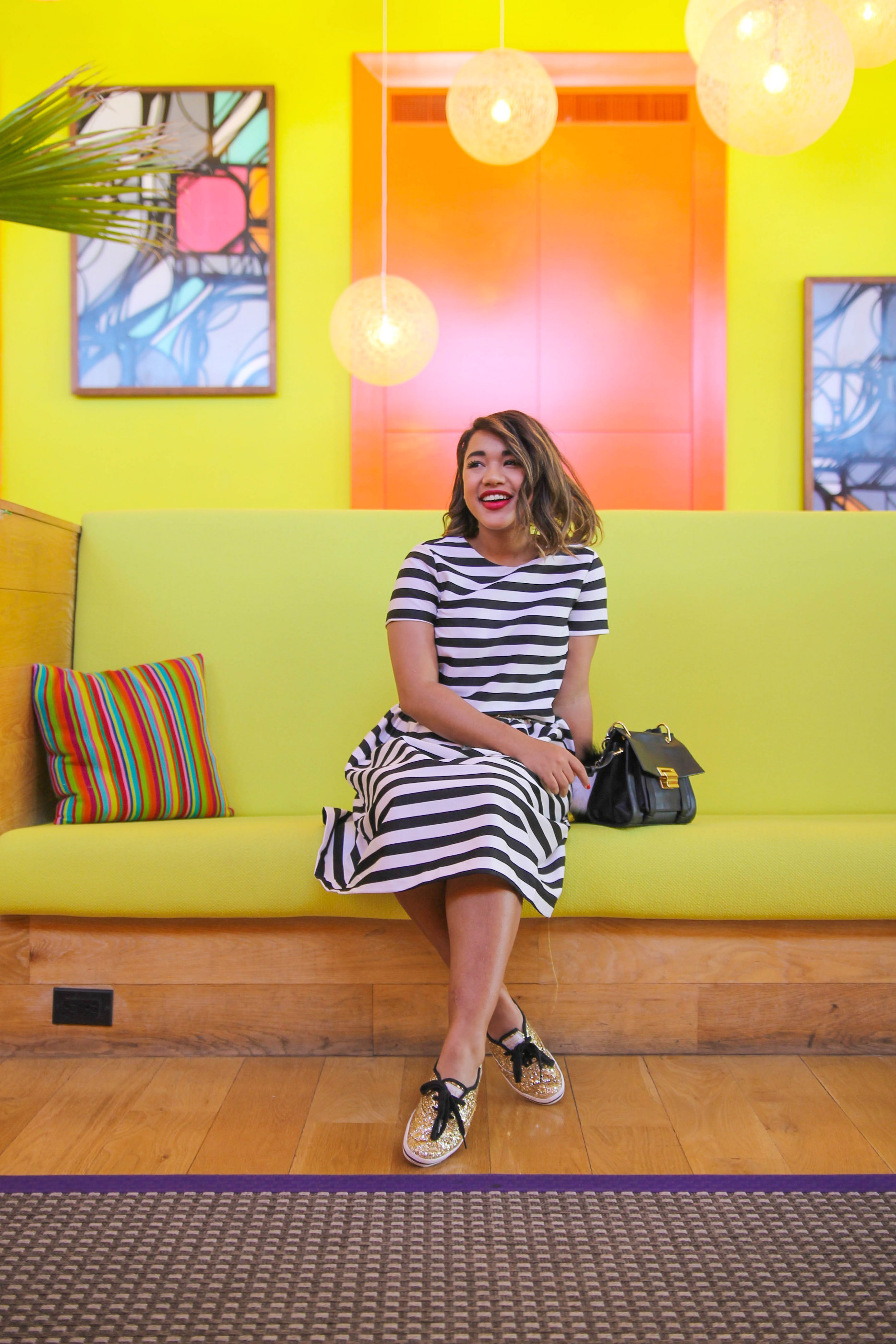 Lots of people shy away from print on print, but you really don't have to – there's something effortlessly cool about doubling up on a favorite pattern and the easiest way to try is by diving head first into black and white stripes. Picking up a crop top & matching skirt in the same color/pattern combo gives you unlimited options to wear them – you can double up (like I did) and either dress it up or dress it down try it with black tights and heels or a bright coat! But if you're looking to rewear these pieces separately, try the top with skinny jeans or the skirt with a snuggly sweater! Really, there are so many ways you can rock a crazy cute set like this!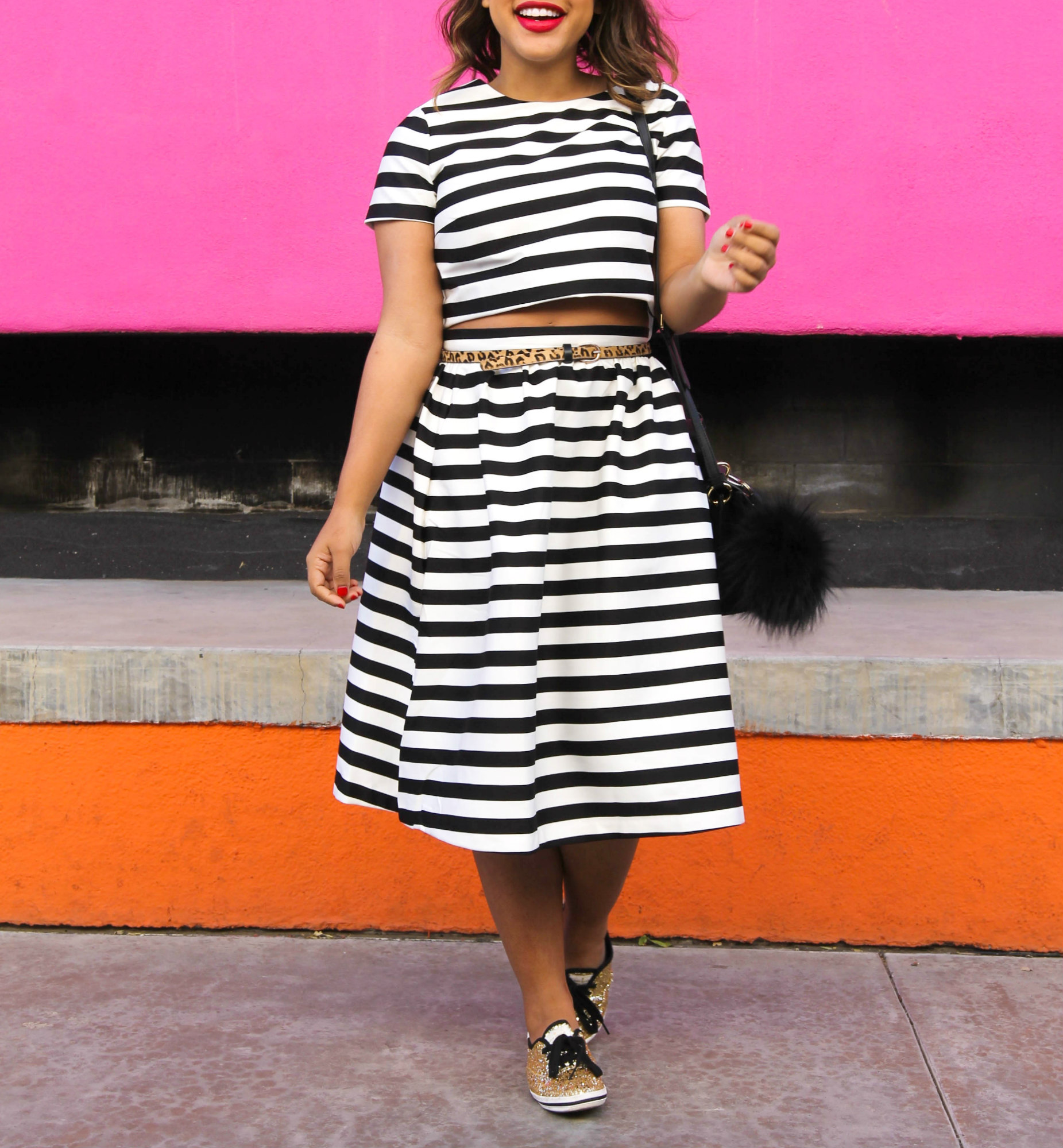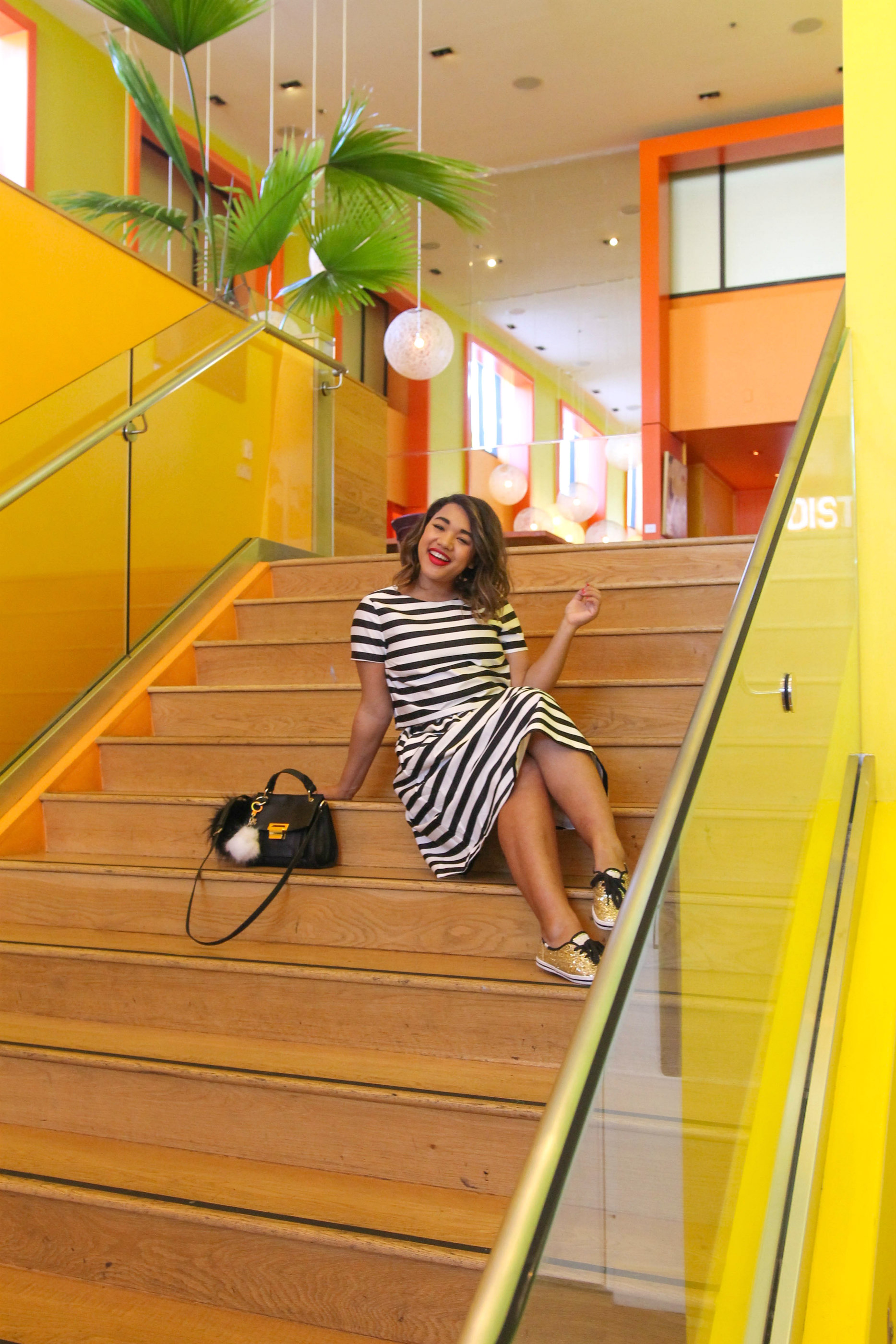 More stripey steals: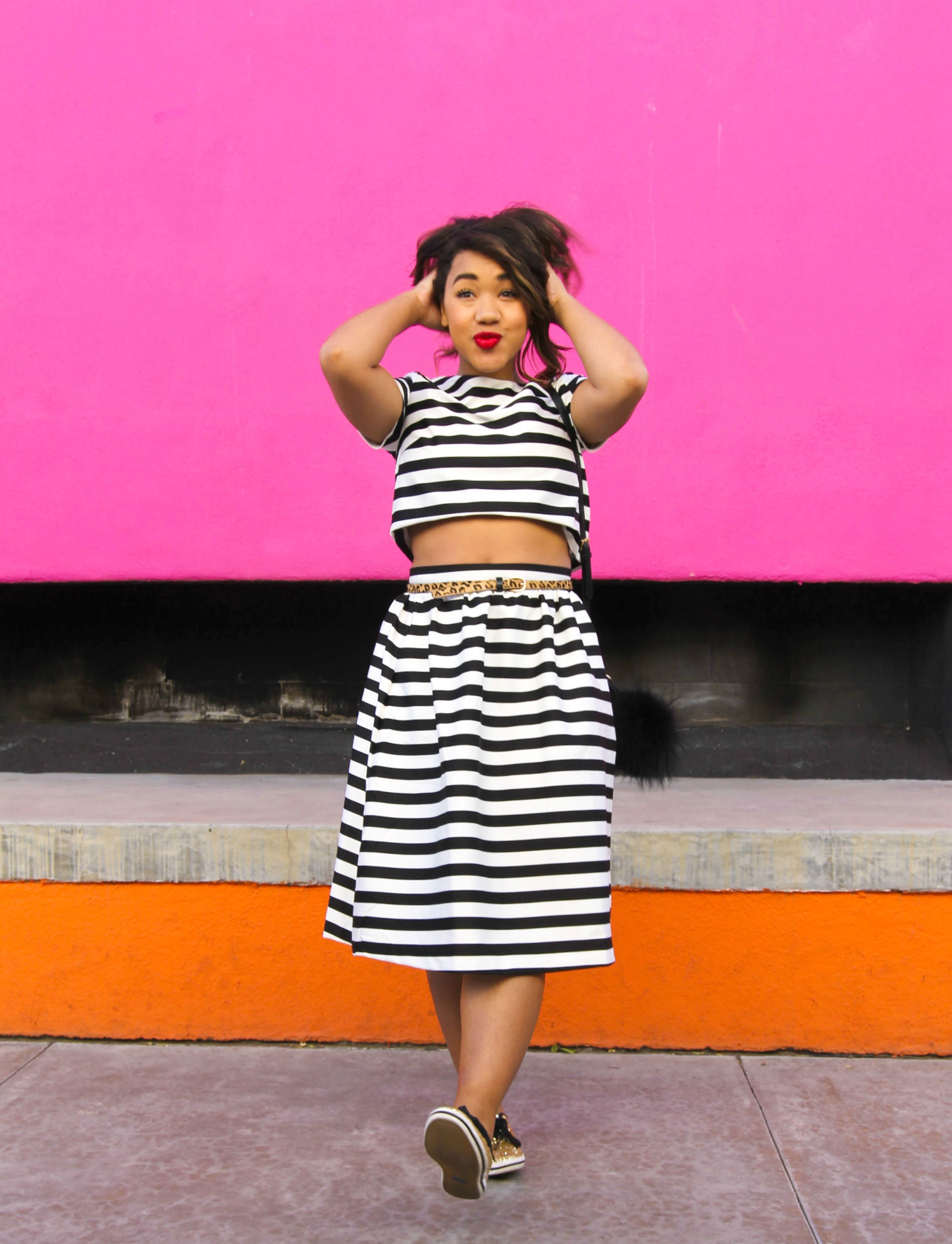 Introducing F21 RED!
Everyone loves Forever 21, I mean COME ON you can snatch up some of the cutest clothes for a crazy amazing price. In the past year or so, I've noticed a vast improvement on their quality, but their prices have remained the same which is pretty awesome! Want to know something else awesome? F21 has opened a new F21 RED store in Brooklyn that you have to check out! A F21 RED store offers (believe it or not) even deeper discounts and greater quantities of the trendy staples we're used to seeing at XXI. To sweeten the deal I'm giving away one $50 gift card to be used at a Forever 21 or F21 RED store!!! Enter to Win on Instagram!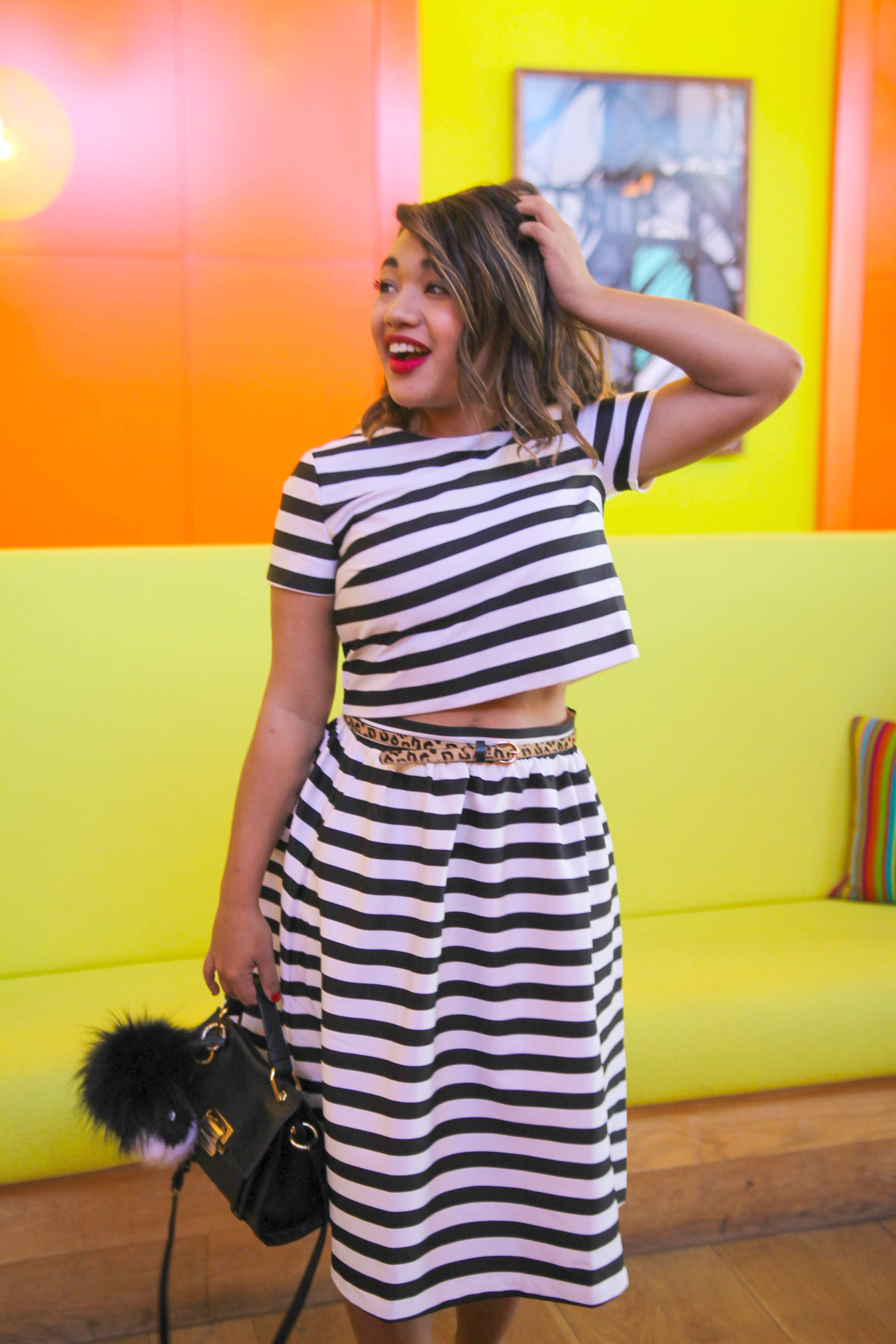 Wearing: Black & White Set from Forever 21: Top & Matching Skirt 
Thanks to F21 for partnering on this post! As always, all opinions are my own 🙂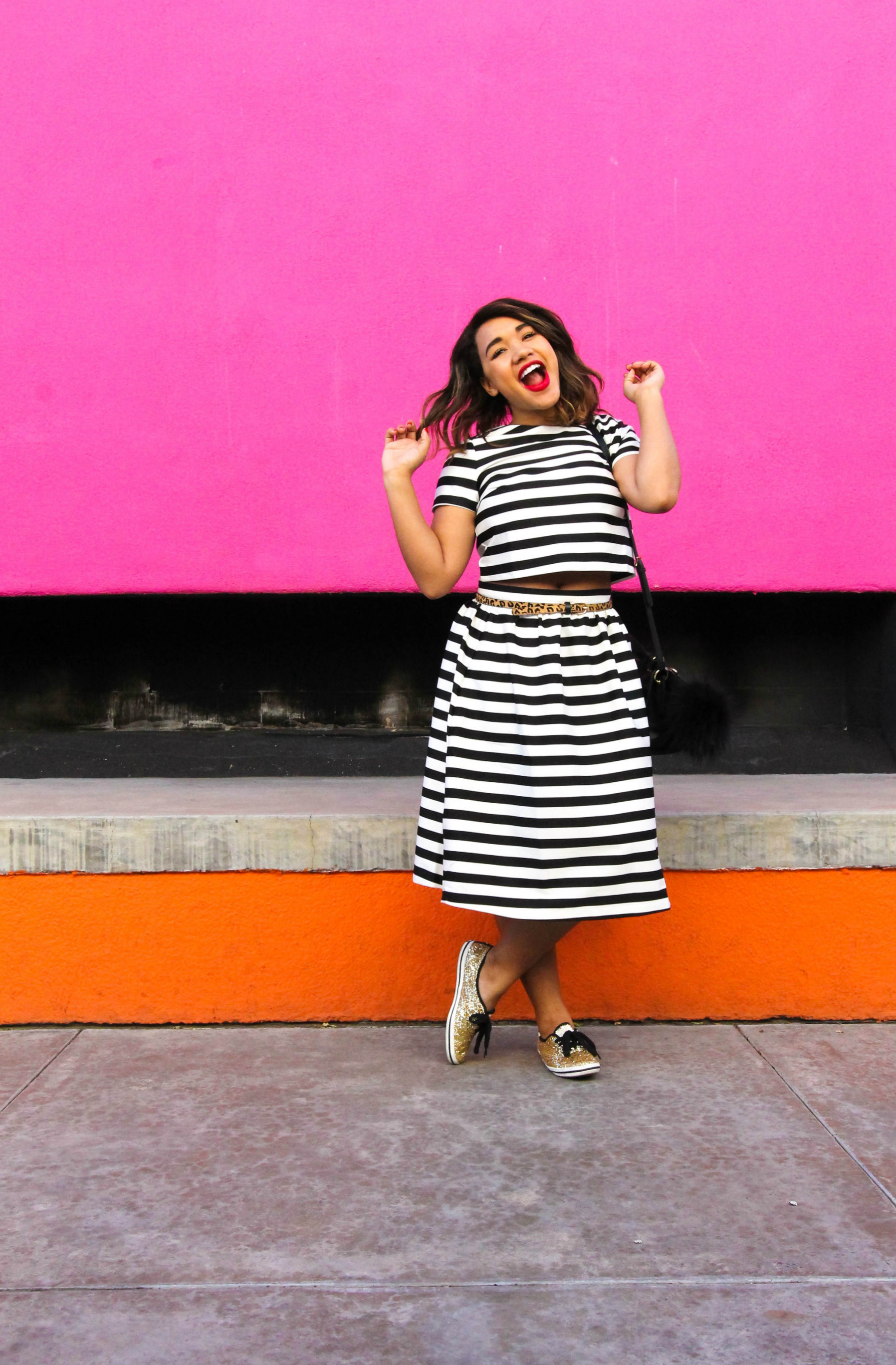 SHARE OR SAVE FOR LATER