May
23
2017
May 23 2017
Foundation Favs
Let's talk foundation!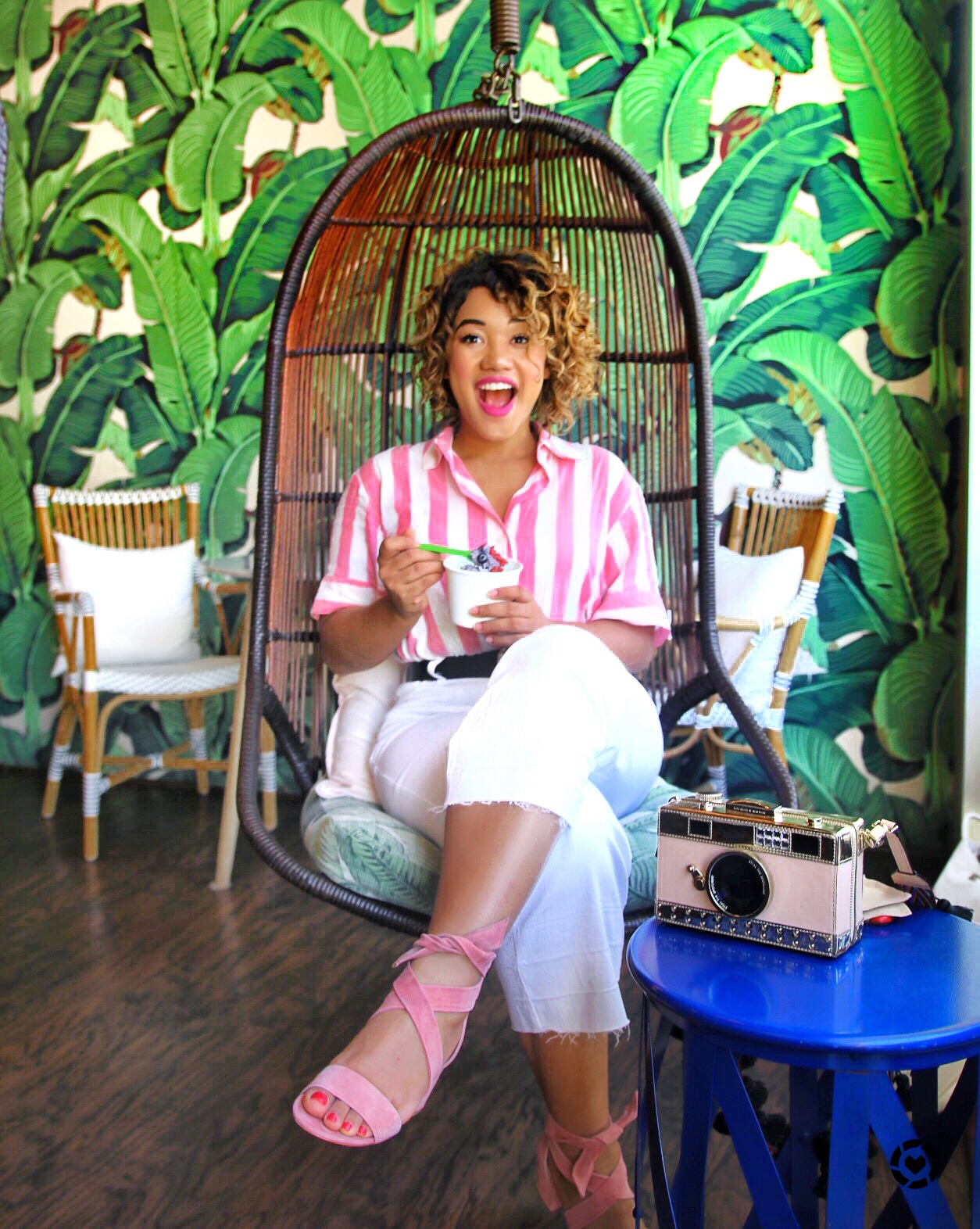 (wearing Pore Primer, Hello Flawless Powder)

It's no secret that I'm not a makeup guru – I usually apply my makeup in 5 min or less, I don't know how to contour without looking like snookie (the old snookie) and I always wear way too much highlighter, so I end up looking like a unicorn … a fact I'm totally okay with. Despite my makeup flaws, I'm pretty confident in my foundation choices so today I'm sharing my three favorite foundations & why!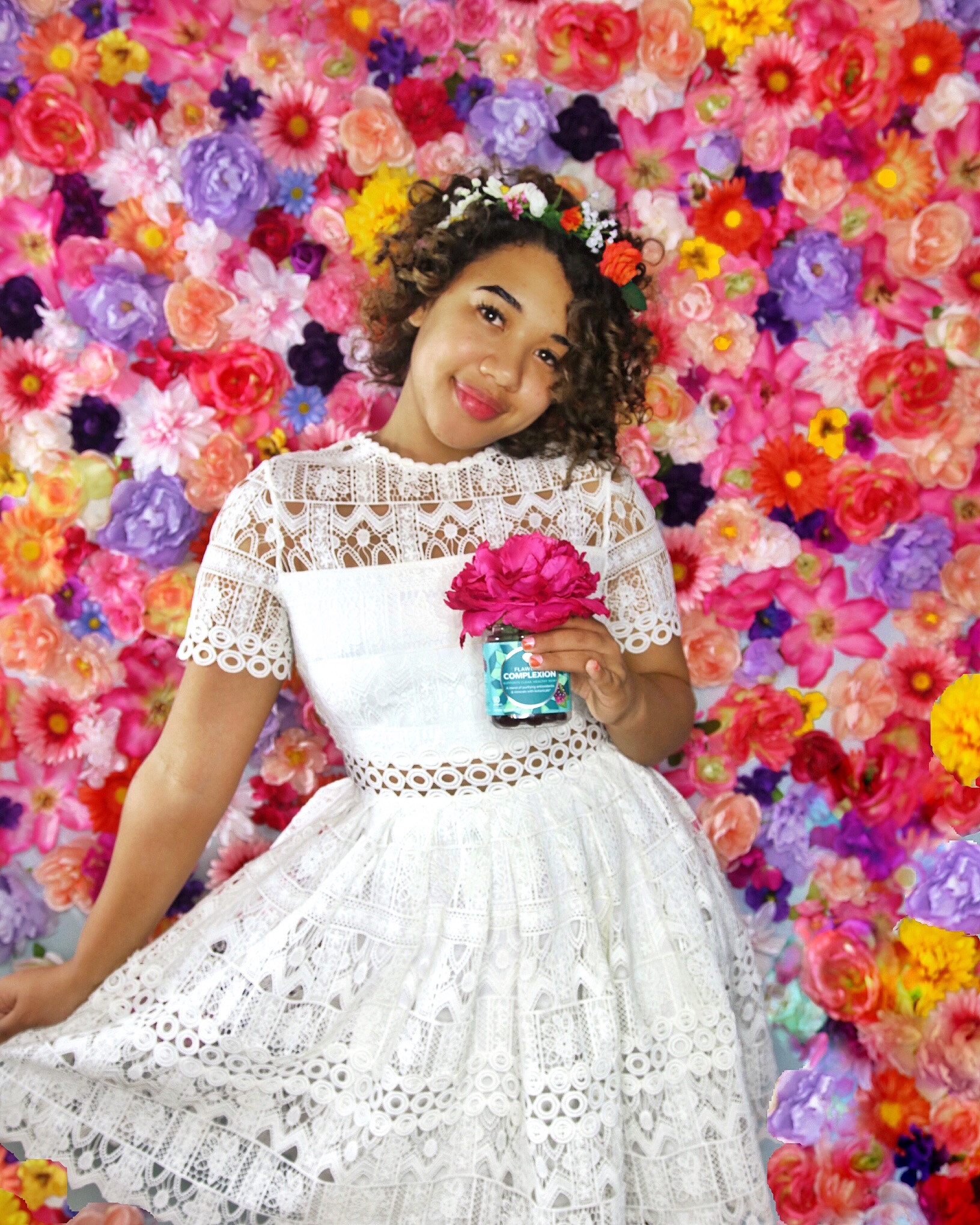 (wearing no makeup)
Everyday makeup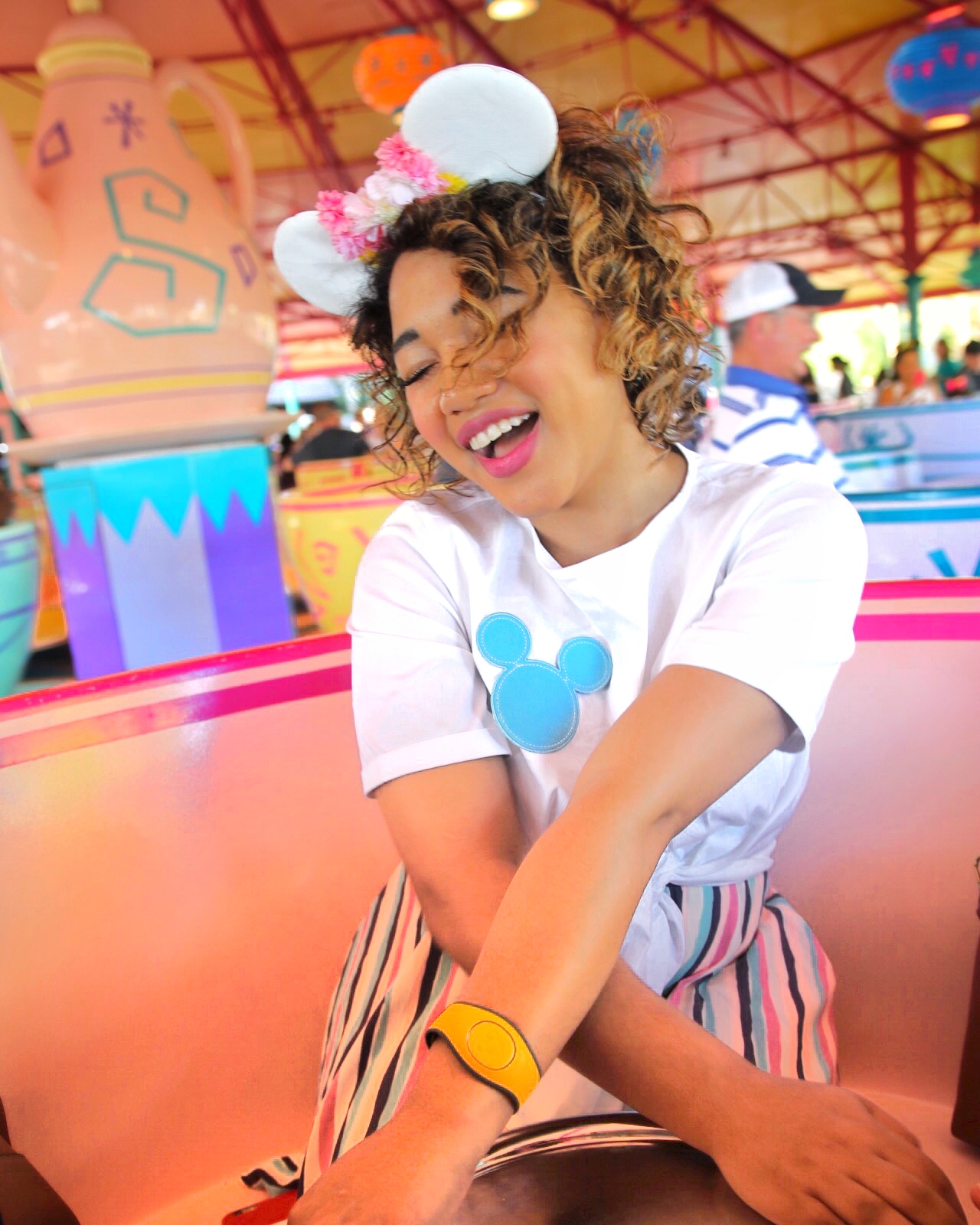 (wearing Pore Primer, Hello Flawless Powder & 
Hello Flawless Foundation Oxygen Wow)
)A few months ago I was looking for a new foundation, so I walked into sephora and said "I'm looking for a new foundation" … the sales girl told me "well, Beyonce uses this one" and directed me to Benefit Cosmetics Hello Flawless collection.  I have no doubt that Beyonce does not use this foundation, but I appreciated her sales technique so I bought it anyways! A year  and a half later, it's still my favorite powder foundation. Along the way I picked up the primer, concealer and foundation all from benefit in associating colors and they've become part of my daily makeup routine in various stages. Most days, I start with benefit pore primer and a little bit of moisturizer. If I have dark circles or blemishes I'll use boi-ing full coverage concealer. Most days, I'll skip the foundation all together and just use the boi-ing concealer in medium where I need it with a bit of moisturizer (pictured at the bottom of this post). When I'm looking for more coverage, I'll finish with the Hello Flawless Powder (pictured at the beginning of this post) and when I really want to lay it on, I'll use the Oxygen Wow foundation before I apply my powder (pictured above).
Benefit Pore Primer
Boi-ing Concealer in Medium
Hello Flawless Powder in Toasted Beige 
Hello Flawless Foundation Oxygen Wow in Toasted Beige 
That Dewy Glow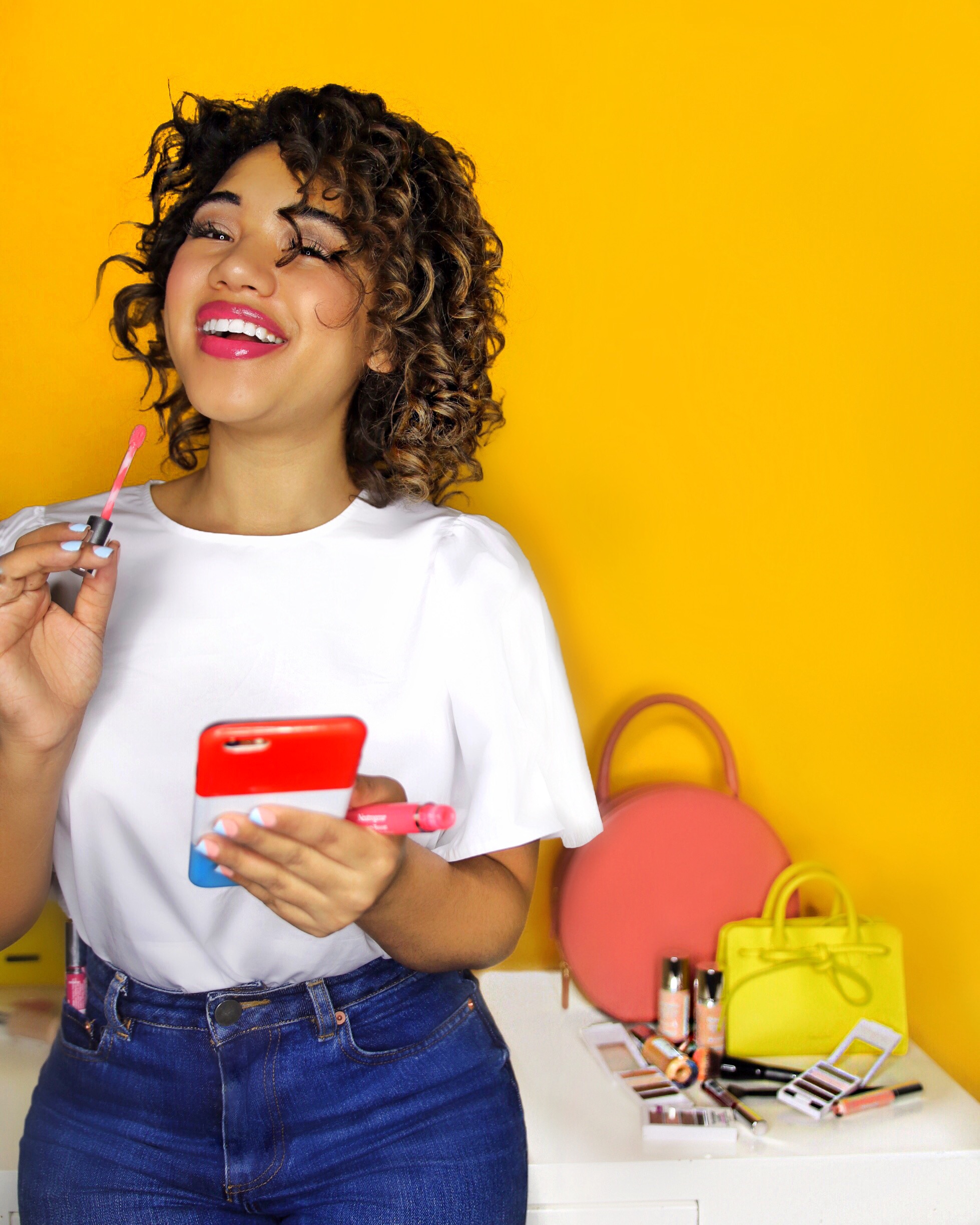 (wearing hydro boost foundation)

I'm usually a matte face girl, where I don't want any shine. But sometimes I want more of a dewy, natural look that leaves your skin looking glowy, hydrated and fresh! In that case, neutrogena's hydro boost in honey, is the perfect partner. It's so light and refreshing, but leaves you with a flawless coverage without feeling thick or greasy. When I need extra coverage, I'll pair it with the hydro boost concealer in medium. Their hydration-infused weightless water-gel tint plumps and boots skin for 24 hours without setting into fine lines. Somehow, its actually better for your skin than wearing no makeup at all, and leaves your skin feeling smoother even after you take it off. Its a great product for summer, because it gives you that natural look with makeup you can wear all day!
Neutrogena hydro boost foundation in honey
Hydro boost concealer in medium
Full Coverage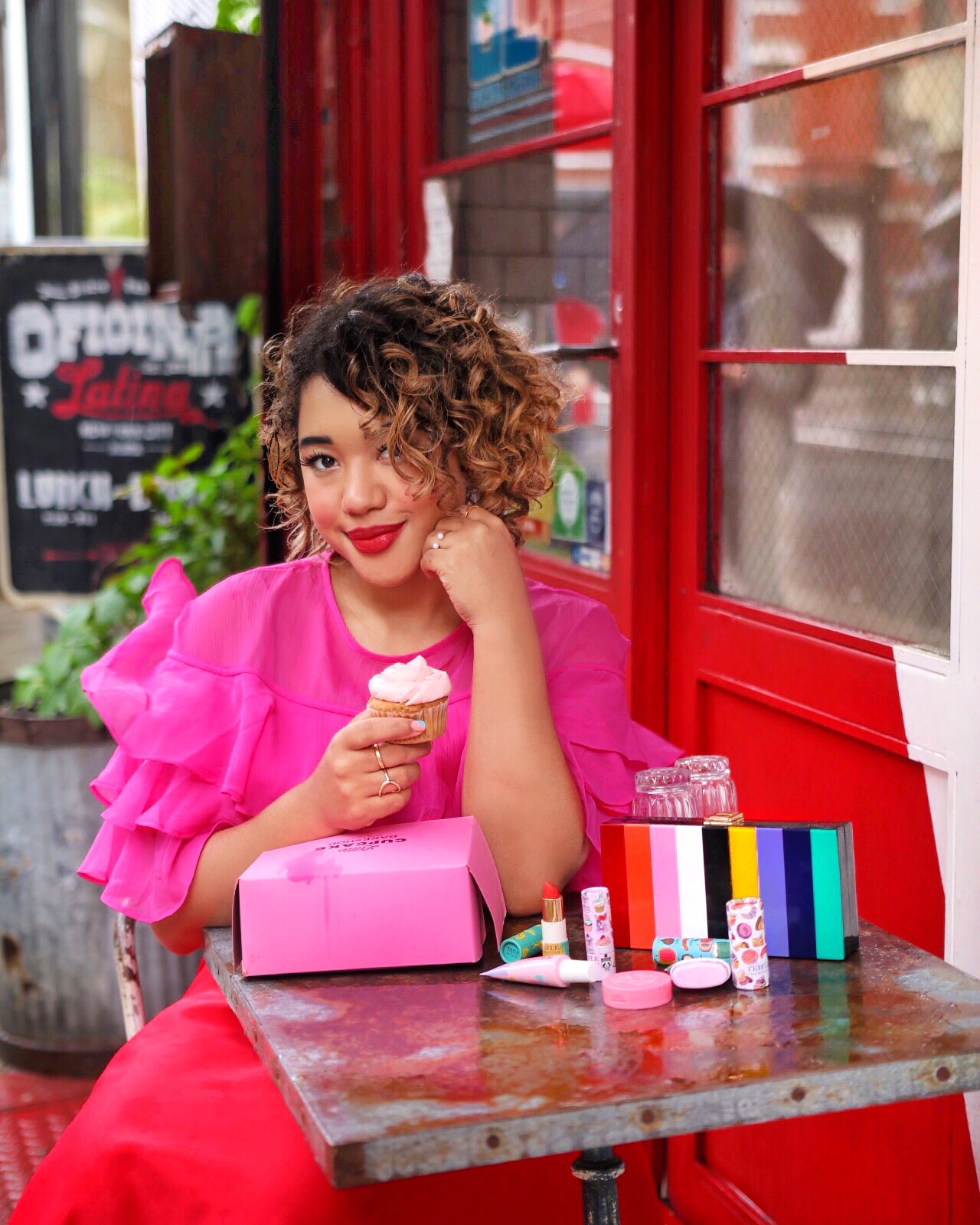 (wearing Camouflage Color Corrector &
Hourglass foundation stick)

When I have break outs or dark spots that I want covered, I have to opt for a more heavy duty make up thats going to give me full coverage. I got a facial a few weeks ago that left me looking spotted like a lady bug due to the extractions (ps if you need a good facial gal in NYC, Elm Spa is THE BEST I'm never going anywhere else, she's so fabulous). I had an event that weekend that I needed to speak at, so I wanted to make sure I could hide the spots until they healed. I tried my thickest foundation and concealer, to no eval – so once again I wandered into Sephora. We tried a few foundations, and landed on hourglass seamless foundation stick in golden. It did a great job of covering the spots, but still could see them through the foundation. To solve this, we added Lancôme Teint Idole Ultra Wear Camouflage Color Corrector in color 3 red/orange to hide any spots!
Lancôme Teint Idole Ultra Wear Camouflage Color Corrector
Hourglass seamless foundation stick in golden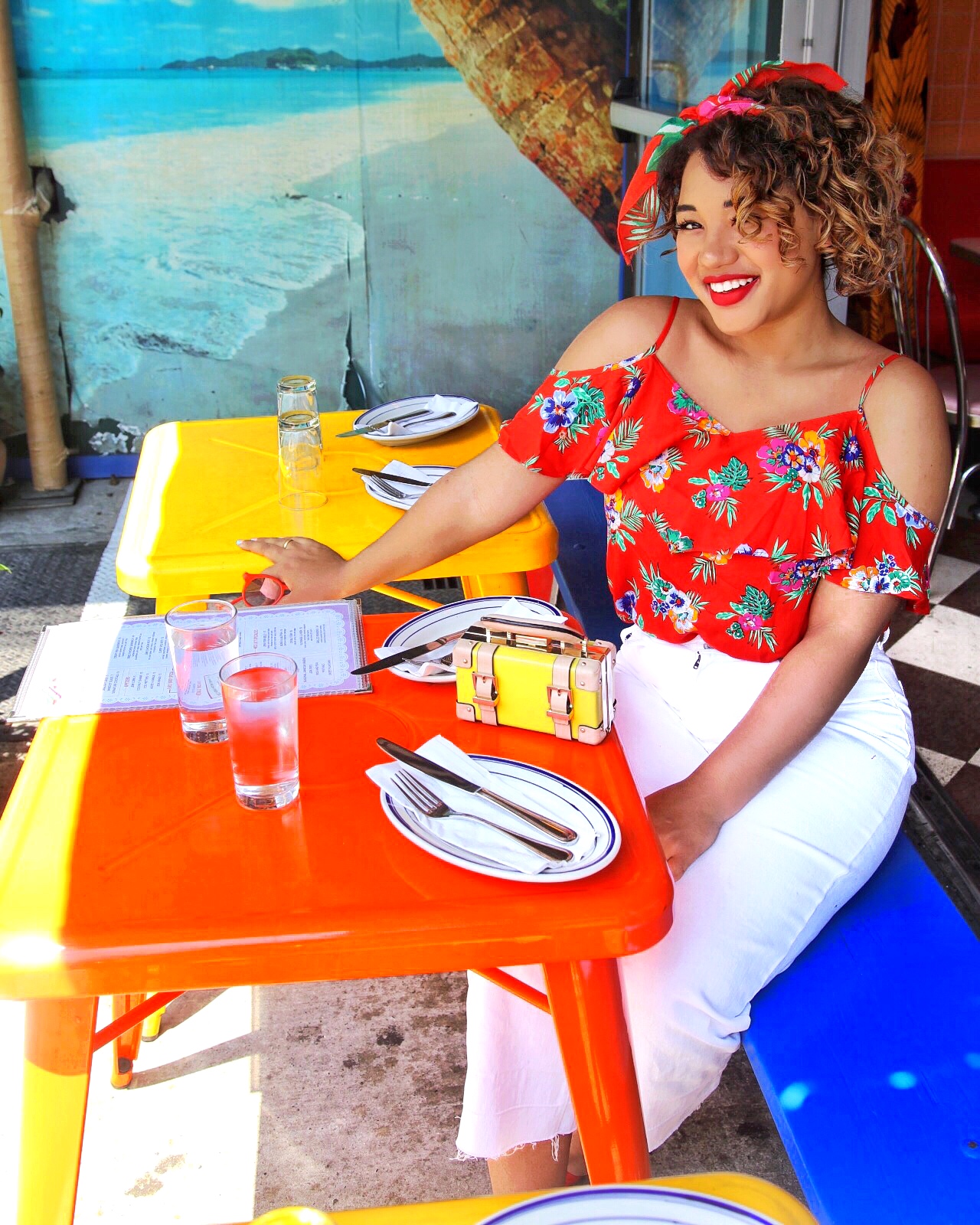 (wearing Primer & Boi-ing Concealer)

Shop the foundations:
Whats your go to foundation? Leave a comment and let me know! Can't wait to read!
SHARE OR SAVE FOR LATER