Jun
27
2016
Jun 27 2016
Fresh!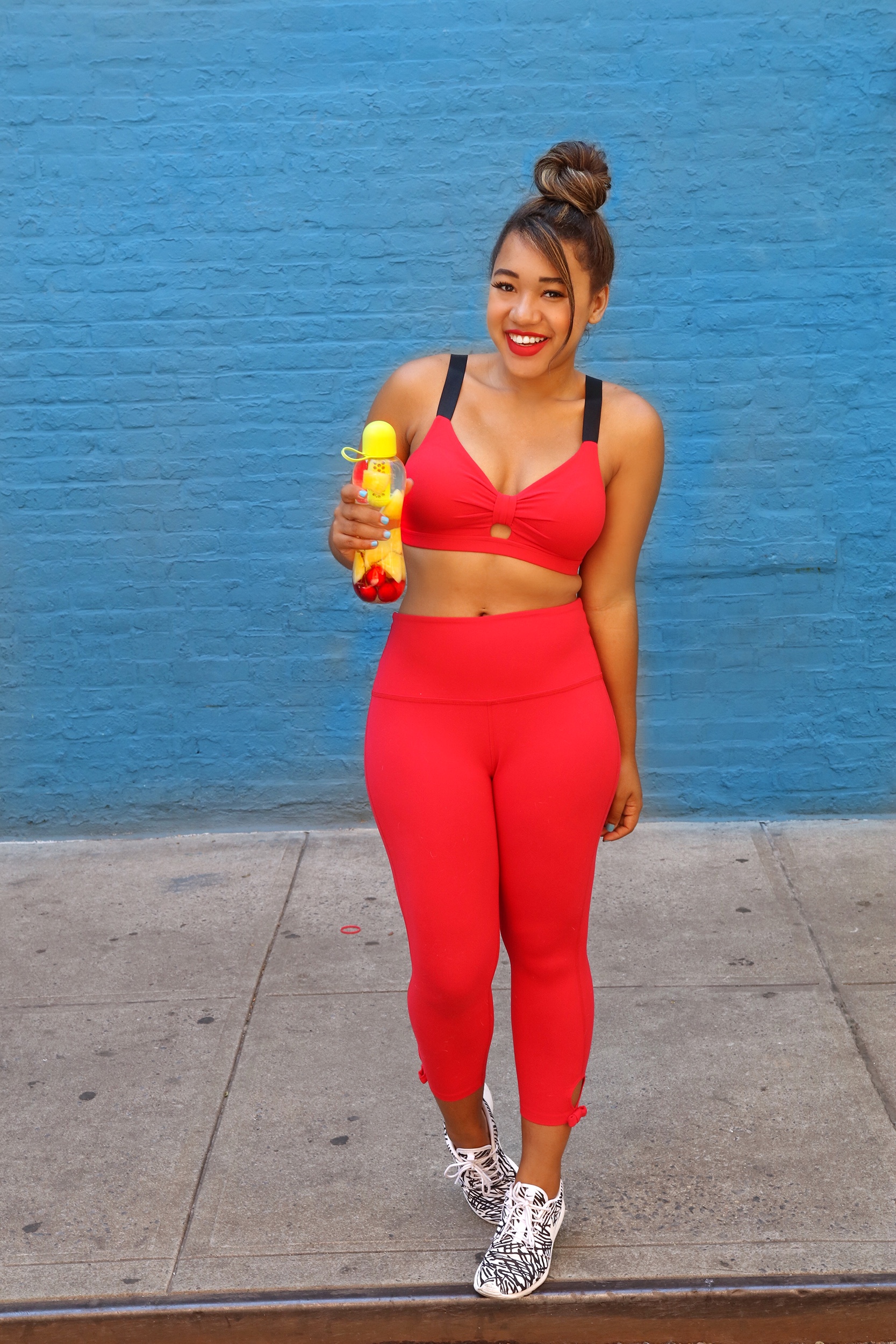 Who's ready to sweat?! Today I'm sharing some cute summer workout gear and my favorite infused water recipes to help you detox or inspire you to hit the gym this summer!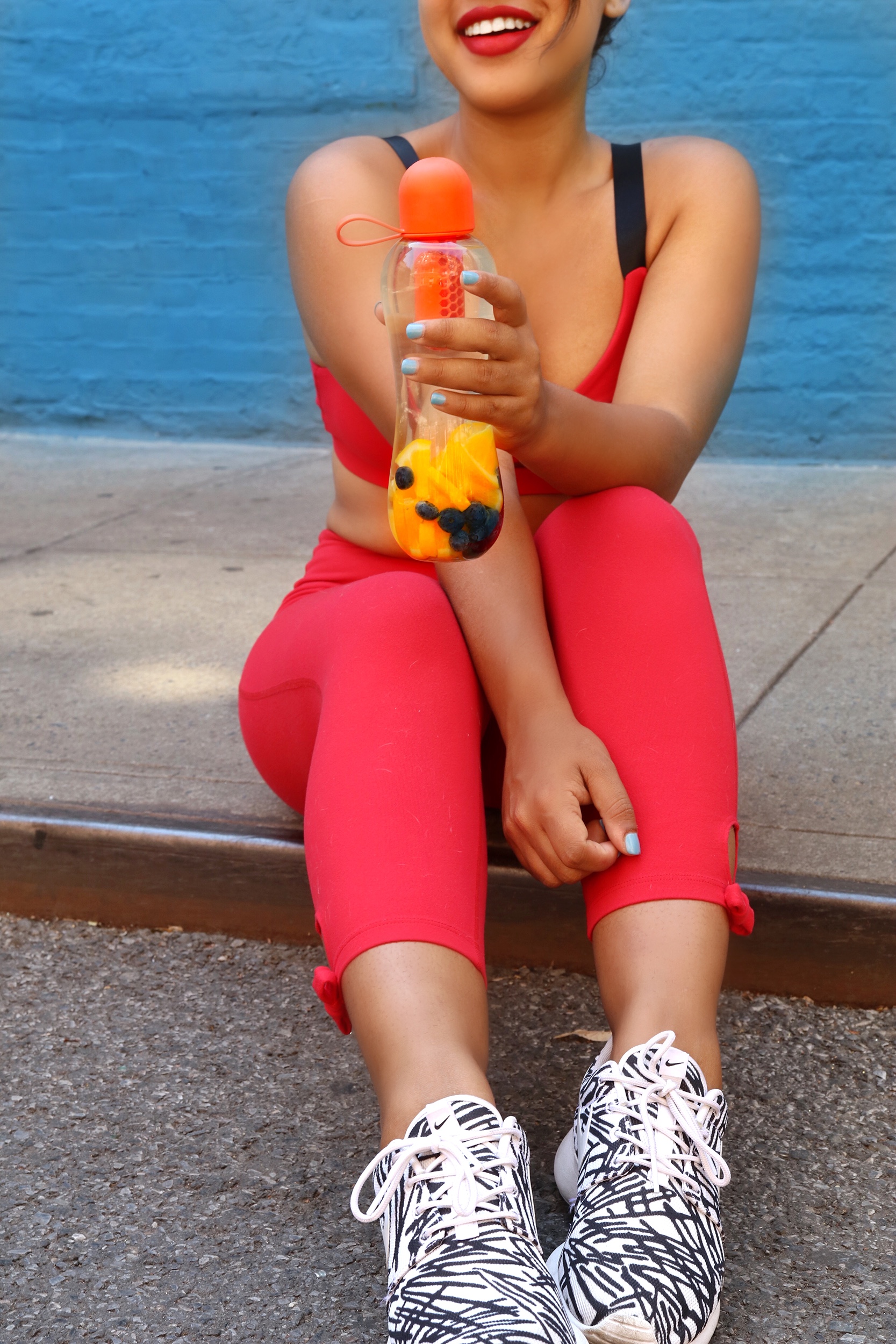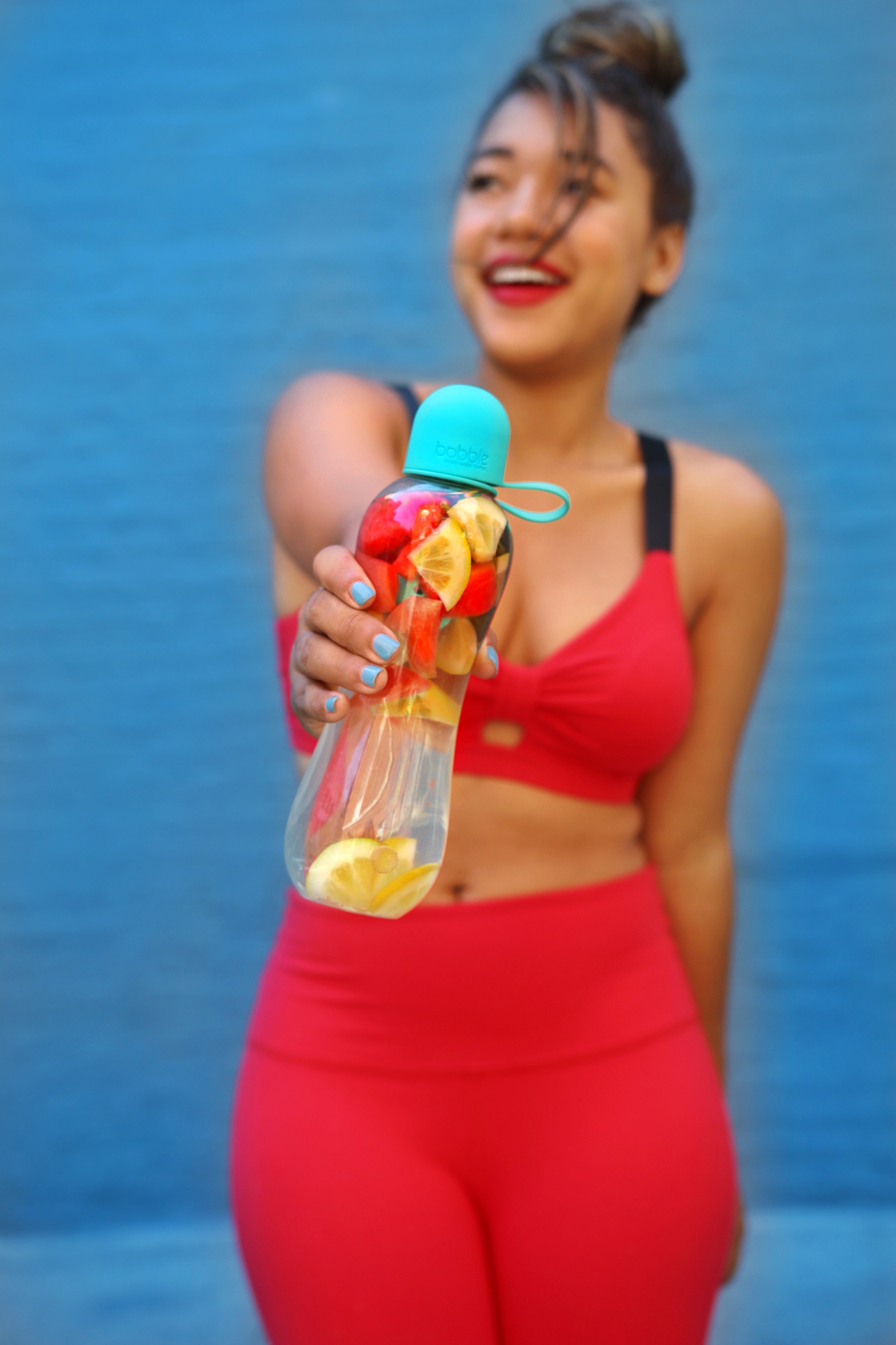 I don't know about you, but all summer long all I want to eat is fruit! Something about summer in the city makes me crave freshness and nothing else – so when it comes to food options I often forgo my usual choice (A burger and fries, duh) for something clean and fresh – I know, so not me! I summer up with salad, chipotle (lol, thats fresh right?) and all of the fruit (well except strawberries, because I'm allergic).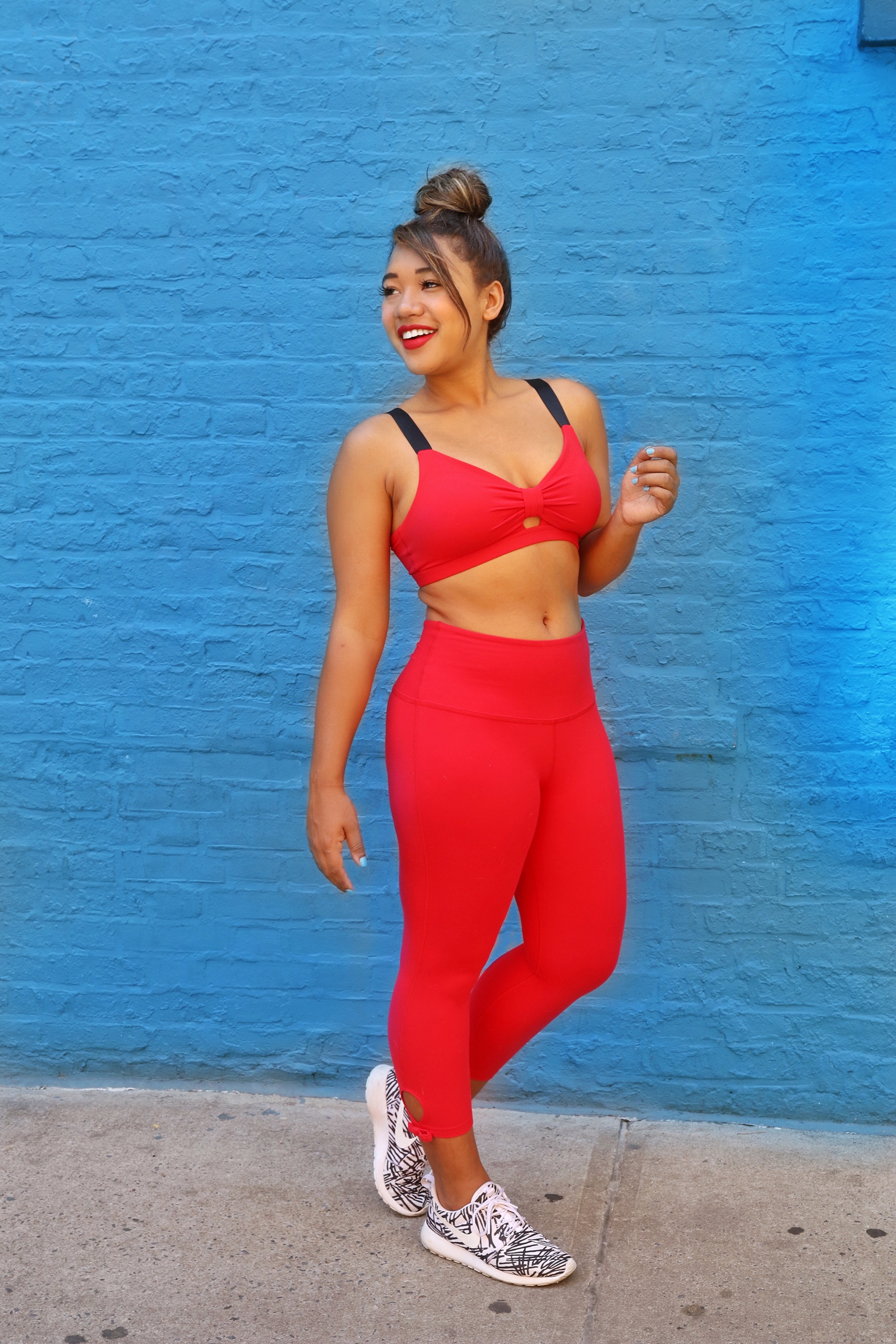 This year, I've been all about fruit infused water. I've always been an avid water drinker and tend to prefer it to soda, juice or anything else. To switch things up, I like to I recently discovered bobble Infused bottles, (now available at Nordstrom) that allow you to infuse your own favorite fruit or veggies for a custom flavor water combo. You just drop the fruit right into the bottle, and add water – the built in modular cap system and carbon filter does the rest!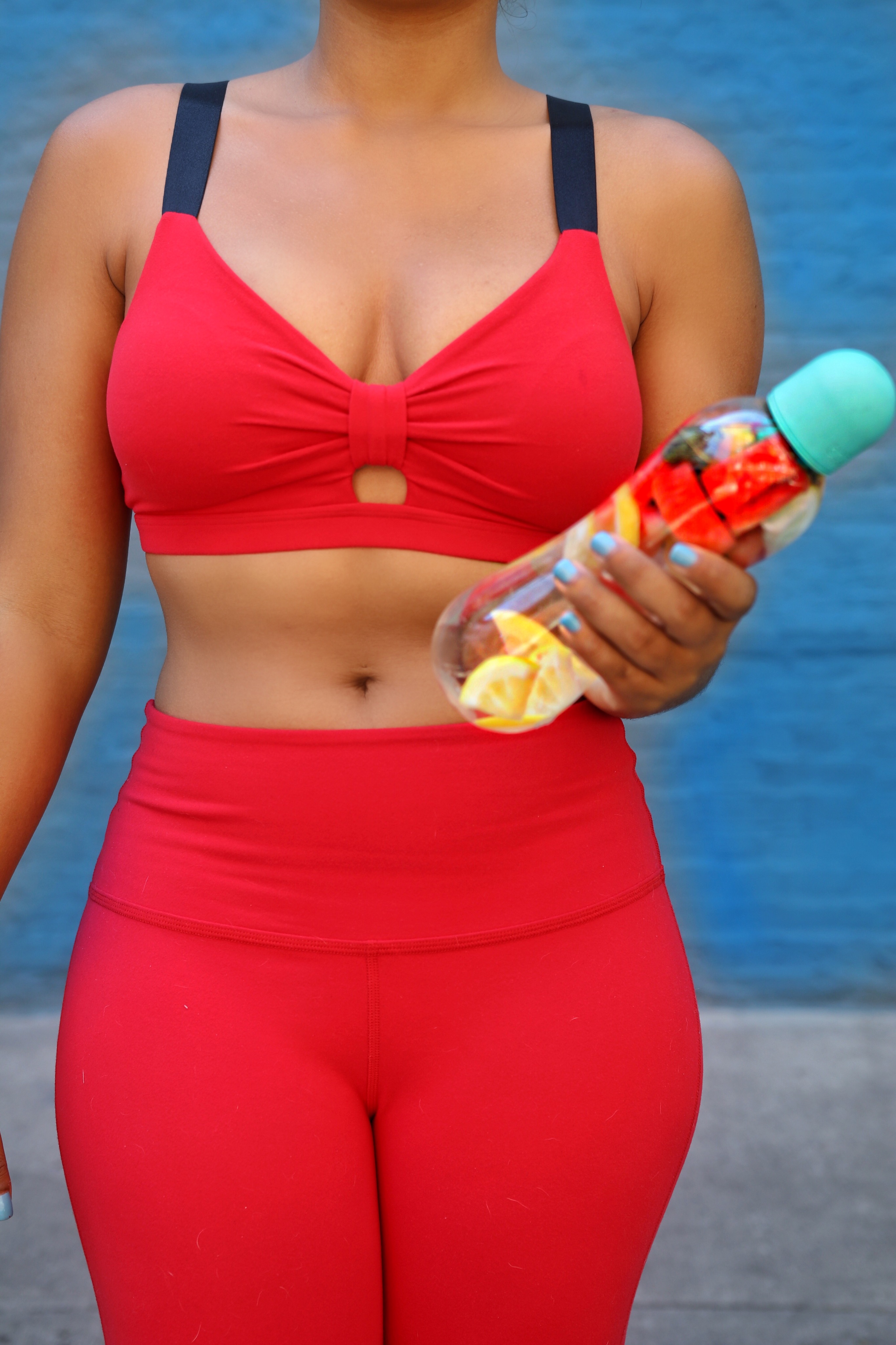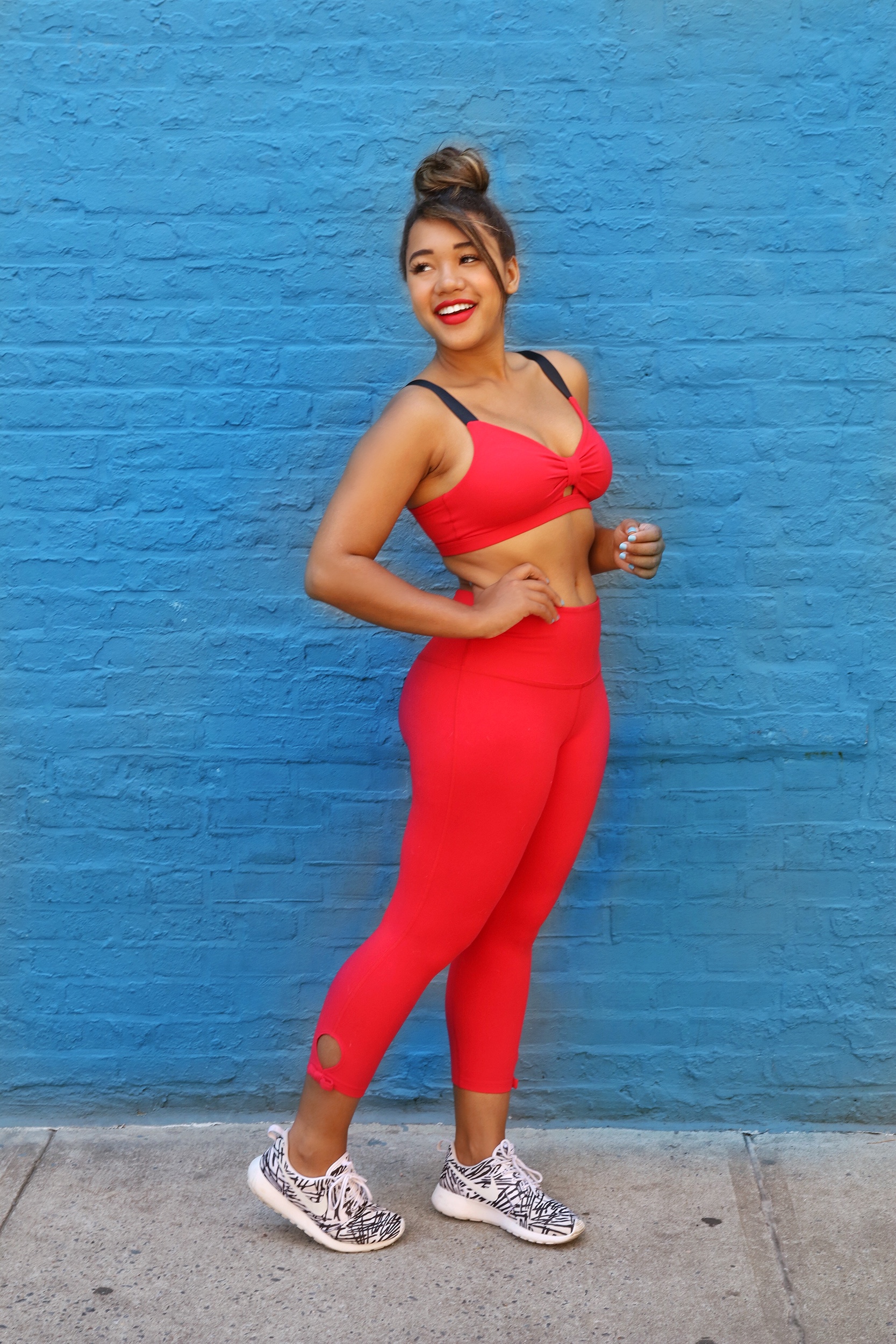 This cage filter actually has dual functionality – it filters your water clean and infuses the fruit before you drink, so you'll be sipping on the perfect drink! The carbon filter is removable and replaceable, but don't fret, the infuser will work with or without the filter. So you could always use already filtered water, with fruit if you're short on a filter – you'll also want to remove it before you wash the bottle!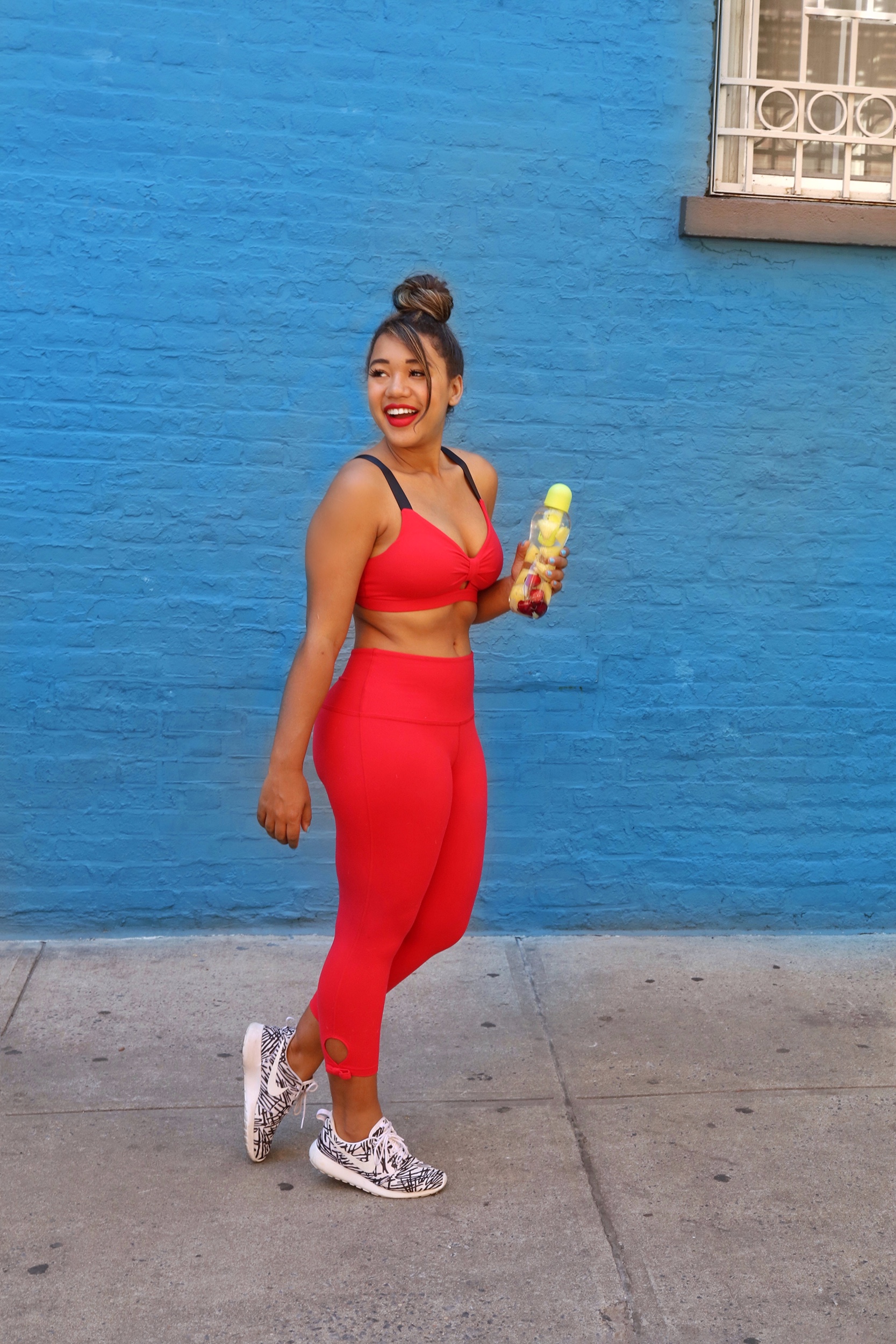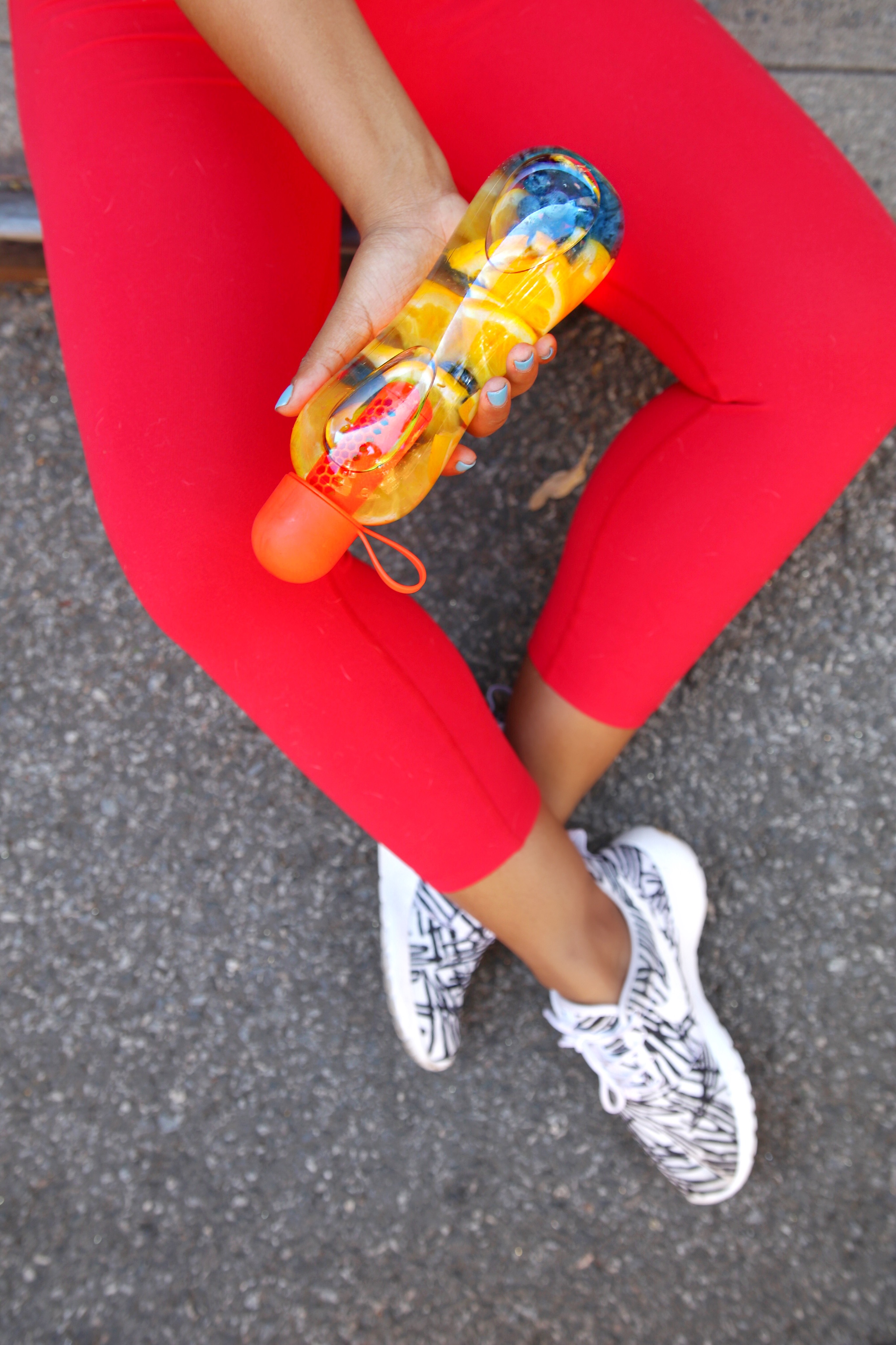 Creating your own fruit infused water is crazy easy – pick your favorite flavors that might pair well together, slice them up (the more you add the more flavorful) and toss them into your bottle. Then just add water and drink! To get you inspired, I created three fun combos for you to try: Watermelon-Lemon-Mint; Orange-Blueberry and Cherry Pineapple! Press play and see them all in action!
Details to everything in the video, here
Infused water has so many benefits, but for me, it helps me feel clean and healthy while giving me a slight alternative to water. Depending on what you infuse the water with, you can generate diverse results such as clearer skin, improved digestion or an increased metabolism!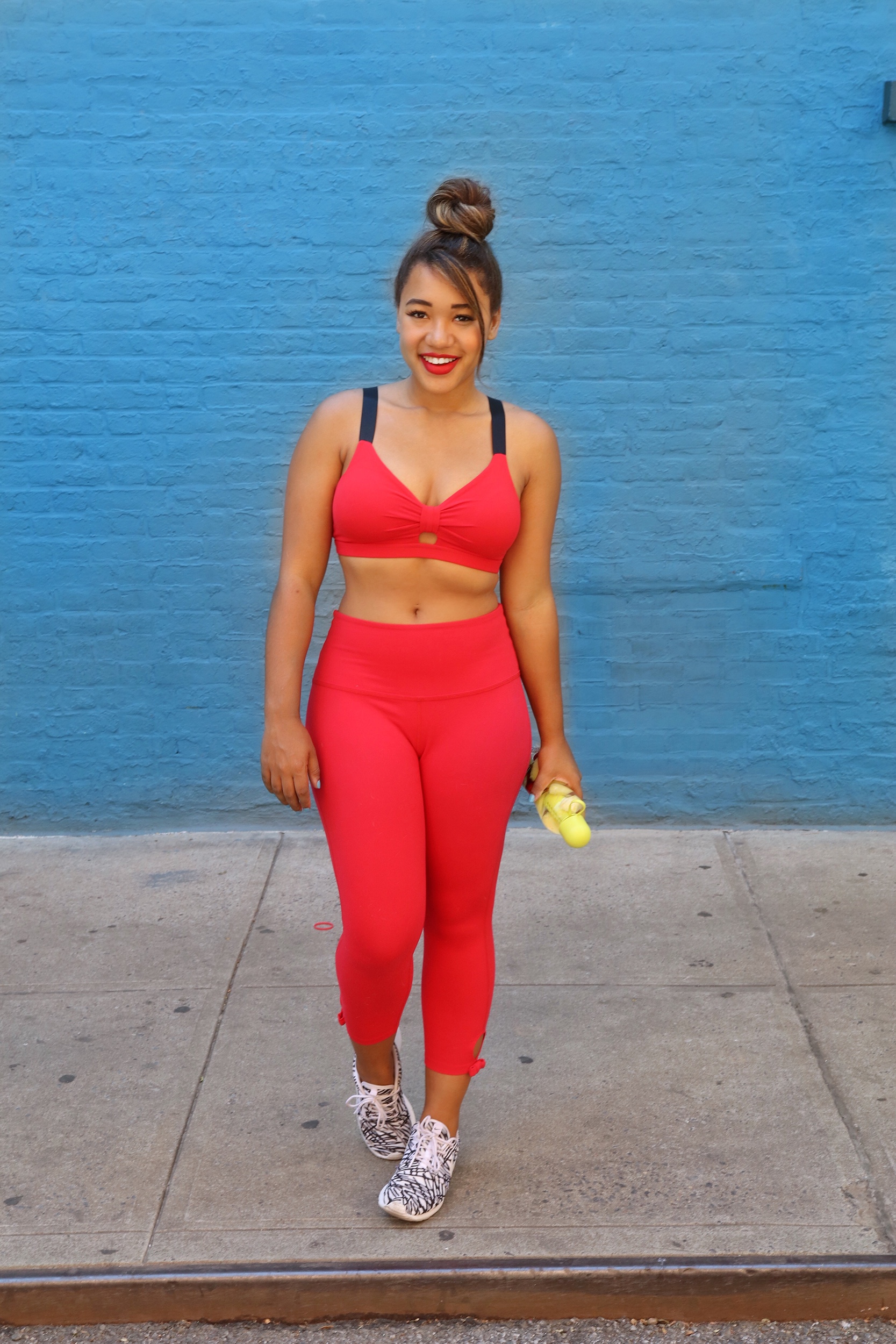 So if you're using fruit infused water for a spa day, after your work out or in-between meals, hopefully this post will keep you inspired to stay fit and fresh this summer! Oh and if that won't do it, some seriously cute work out gear always helps inspire me to be active – like the darling Kate Spade for Beyond Yoga collection that I'm wearing, more about that in the cliff notes!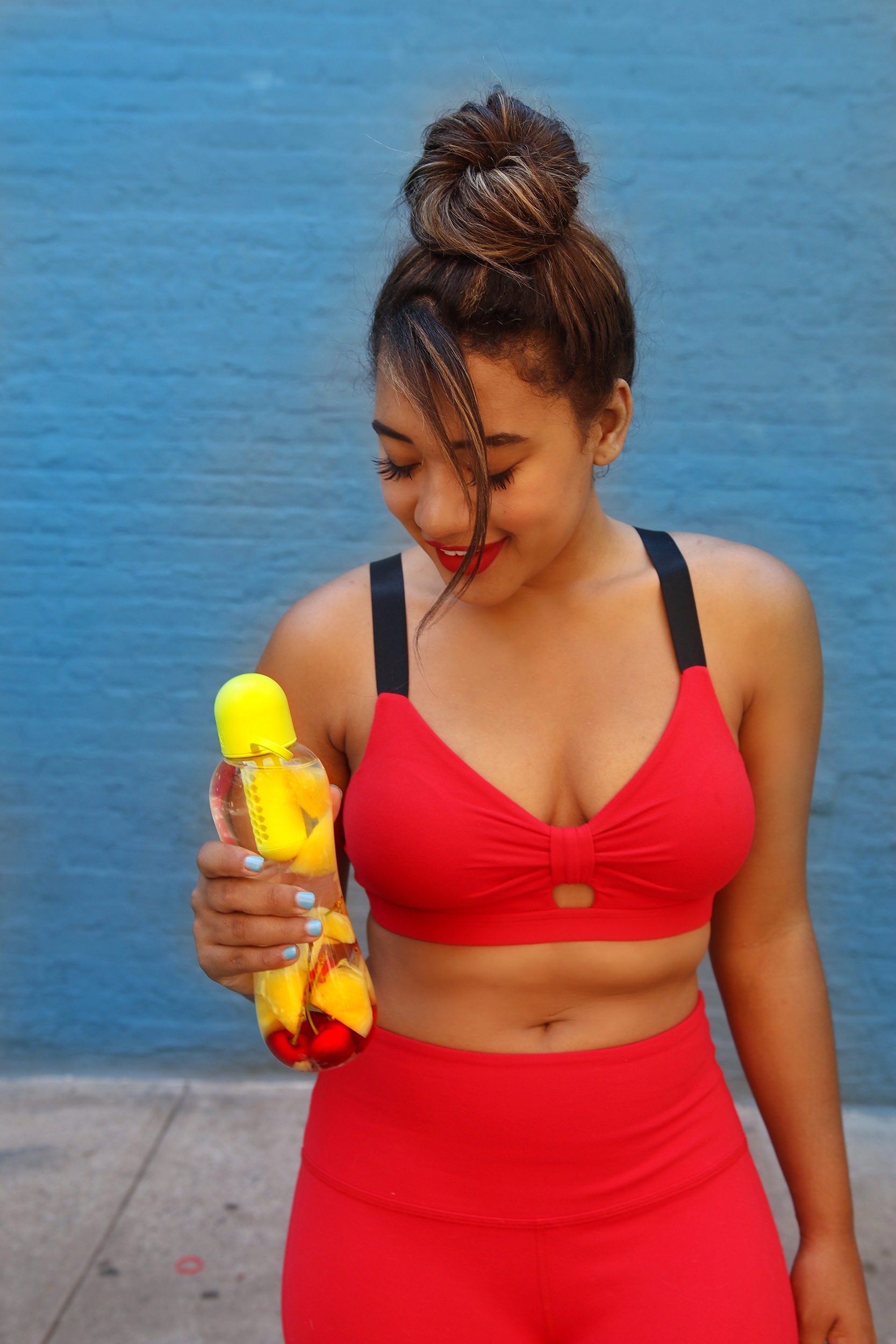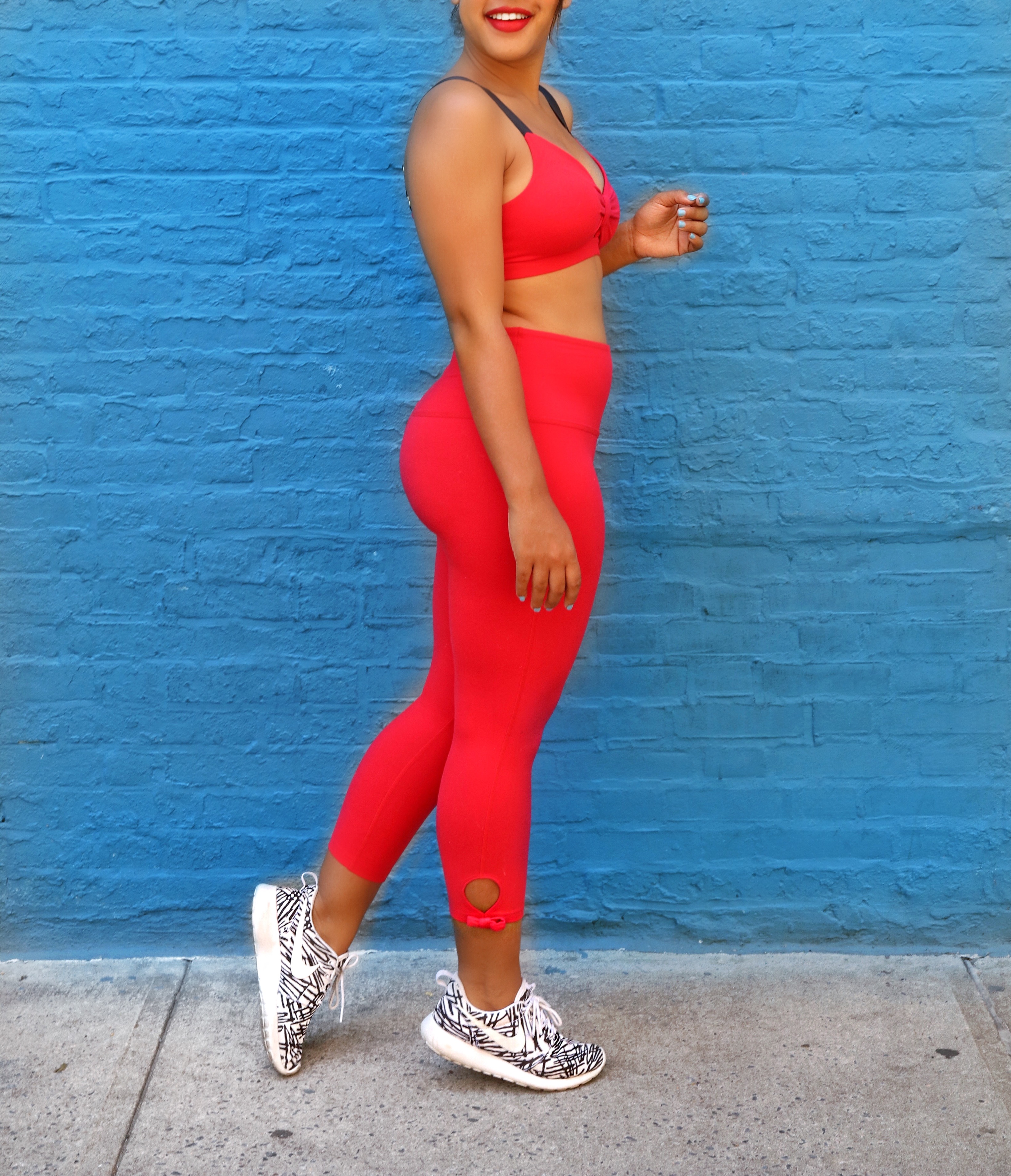 Color Me Cliffnotes
I'm all about anything high waisted, it's gives a cute retro vibe and hides my biggest problem area (the pooch).I love that the Kate Spade X Beyond Yoga leggings cut right at my smallest point and (most importantly) they stay up! Plus the cut out bow details on the ankles are just so cute! These are a light weight breathable cotton, but they also have spandex styles in different colors and lengths. Be sure to check out the whole collection, its so cute!
I live in sports bras, when I'm cleaning the house, working out, walking Waffles or just wearing something loose – they are super comfy, but so many of them hit me weird on my back to give me a headache! This cute bow braw with thick straps helps me feel supported without causing a head ache! Plus it has build, removable padding for extra support and comfort. I'm wearing it with padding and size Medium in both pants and the top.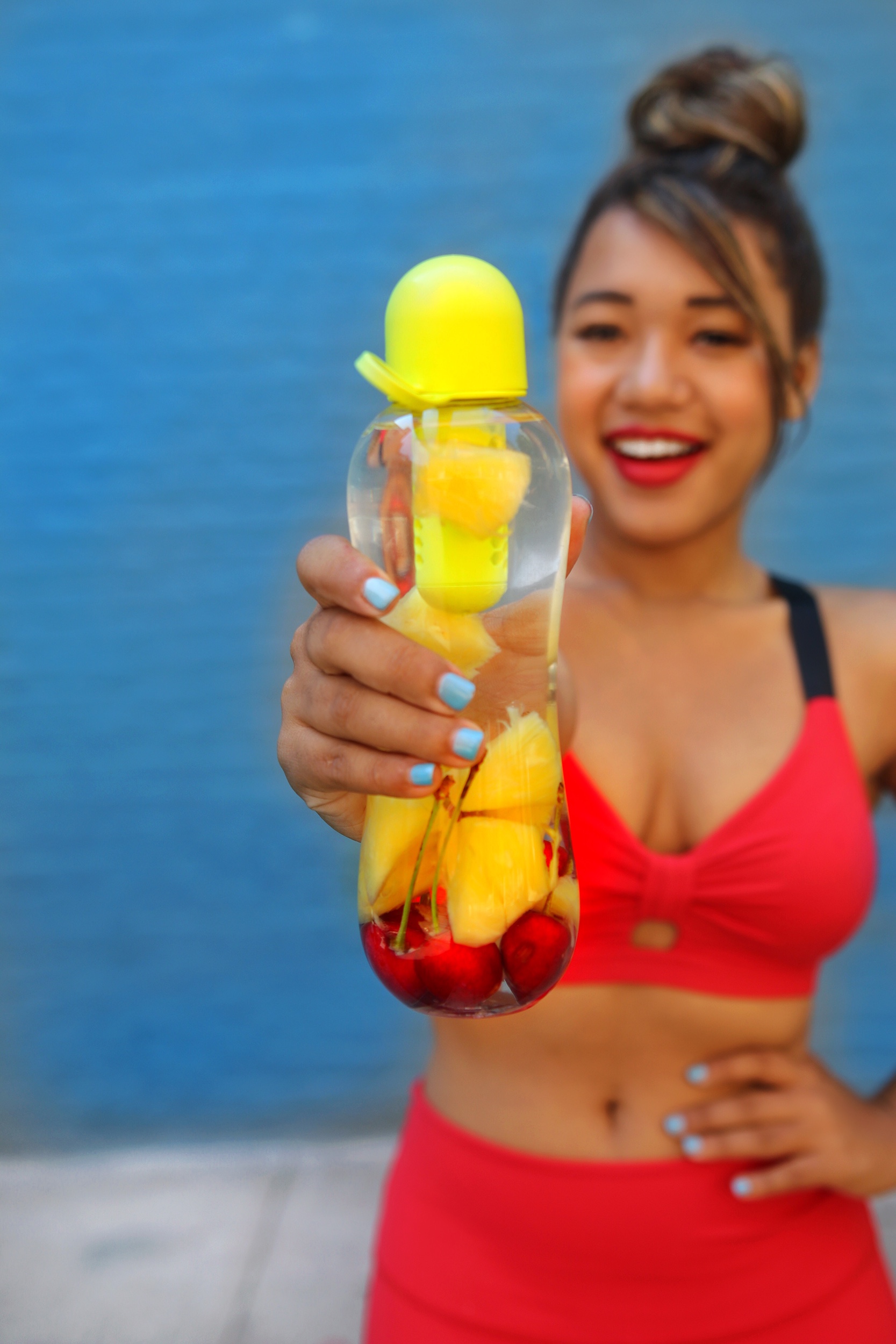 Bobble bottles are now available at Nordstrom! You can shop them there, plus they come in so many fun colors!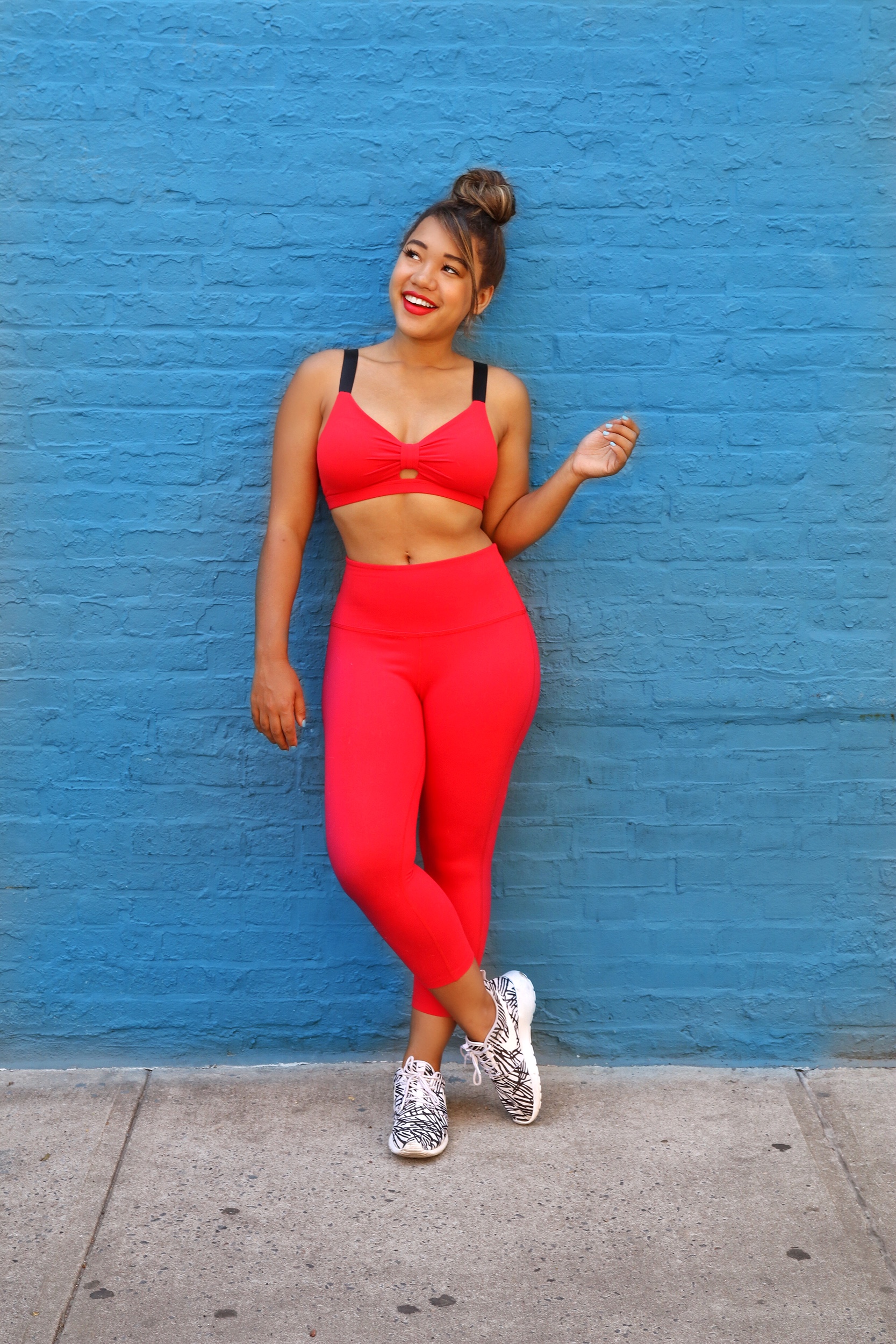 SHOP THE LOOK
bobble Infuse Filtered Water Bottle • $14.99
kate spade new york & Beyond Yoga High Waist Bow Leggings • $110
kate spade new york & Beyond Yoga 'Peek A Boo' Sports Bra • $84
Shop the whole Kate Spade X Beyond Yoga Collection here
Nike Women's Roshe One Print Casual Sneakers from Finish Line • Nike • $69.98
SHARE OR SAVE FOR LATER