Aug
19
2017
Aug 19 2017
Fashion Week Q&A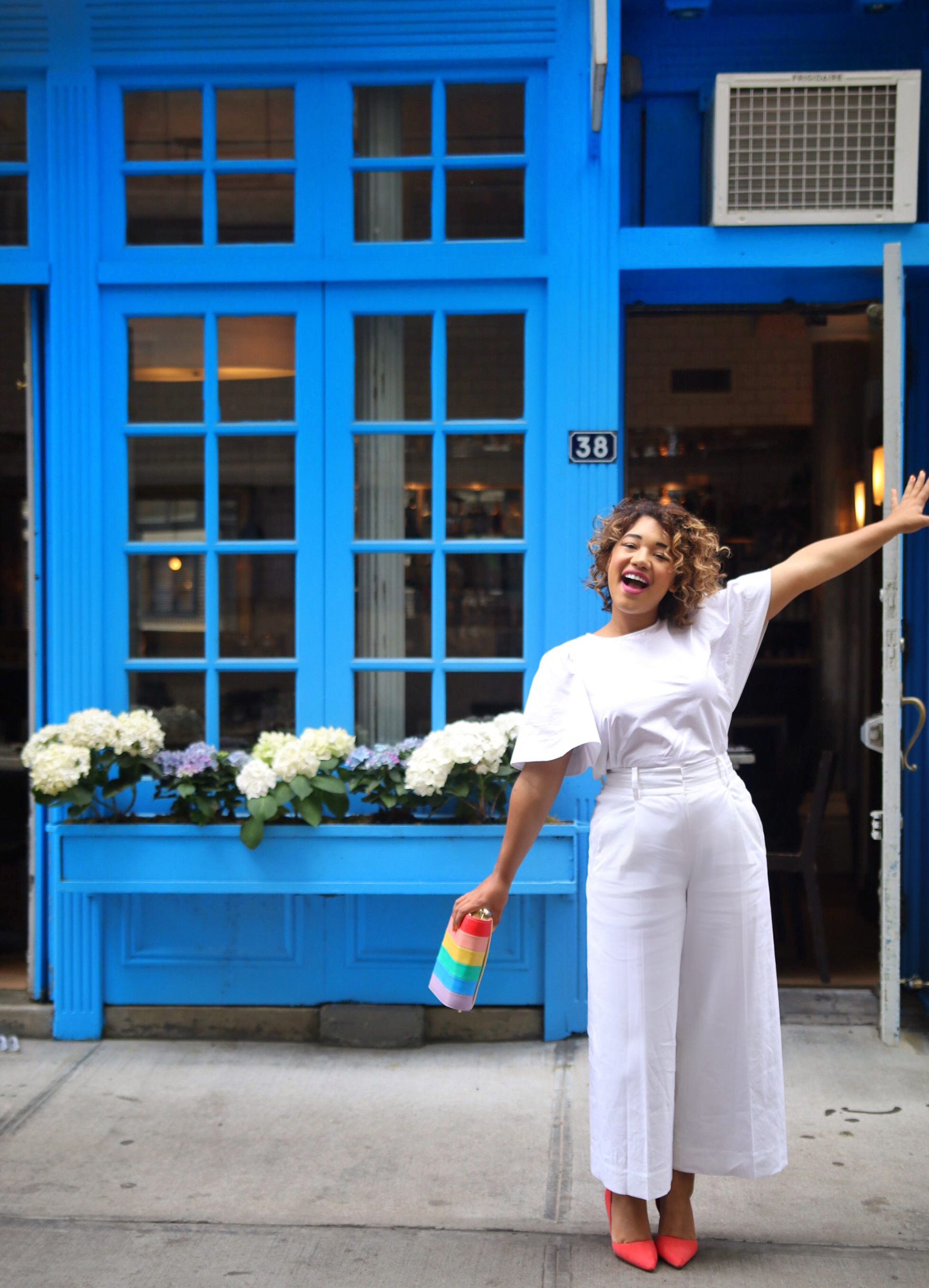 OMG it's almost September and that means SO MANY THINGS. NYC pretend's its Fall even though it's like still summer weather, everyone instagram caption turns to "it feels like fall" even tho it doesn't (me included guys, me included), and you start to see pumpkin flavored everything pop up – oh yeah, and it's NYFW.
aI've been lucky enough to attend fashion week on some capacity for the past 5 years, with experiences ranging from standing room only, to a front row seat or a brand ambassadorship to standing outside & people watching … and everything in-between. 
As this time of the year approaches, I thought back on my fashion week experiences and all I've learned over the years and wanted to share it in hopes of it helping others. I'm so proud that my following is built up of a large community of bloggers as well as well as people outside the industry, so in preparation for this post I asked my community to submit any queries they had about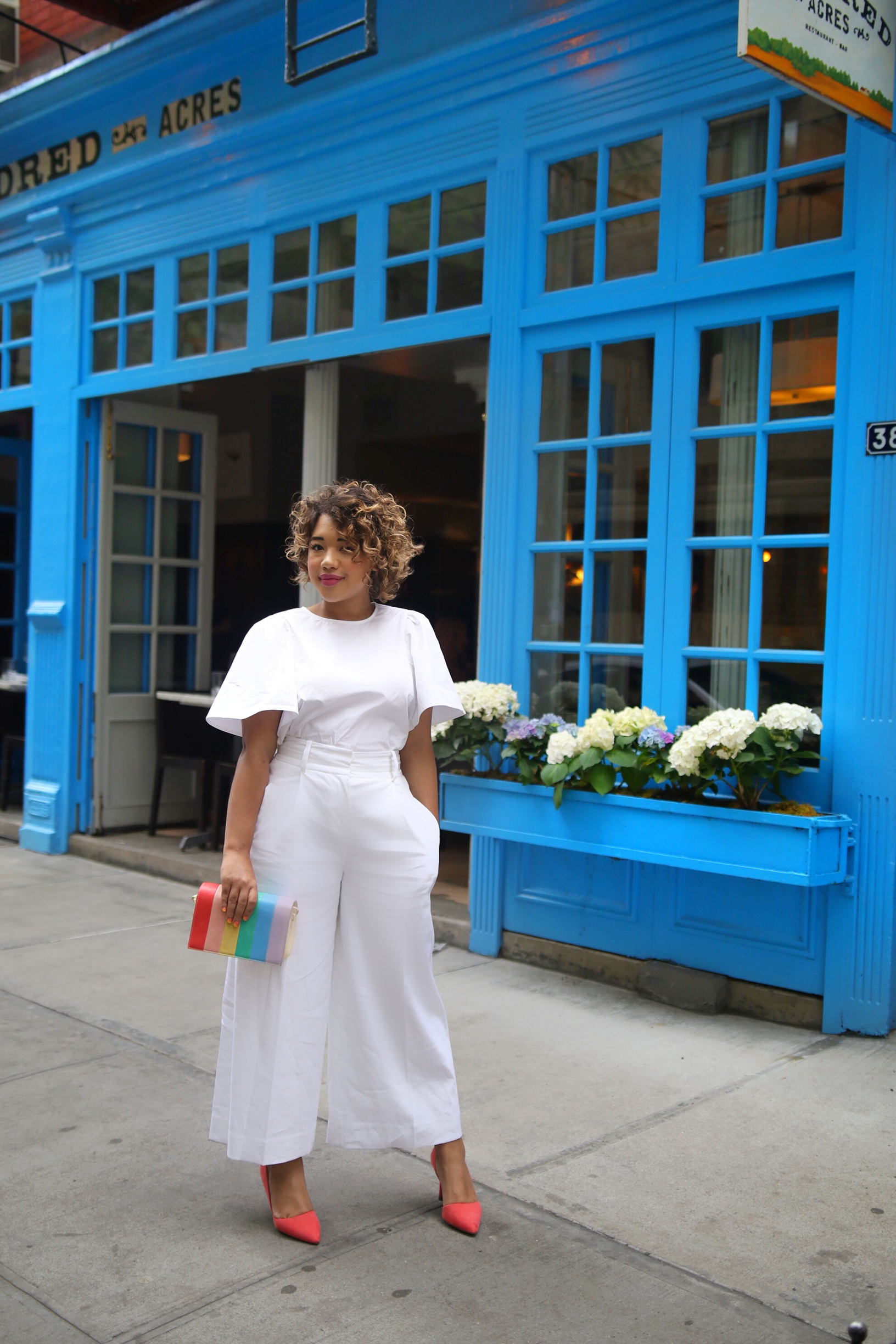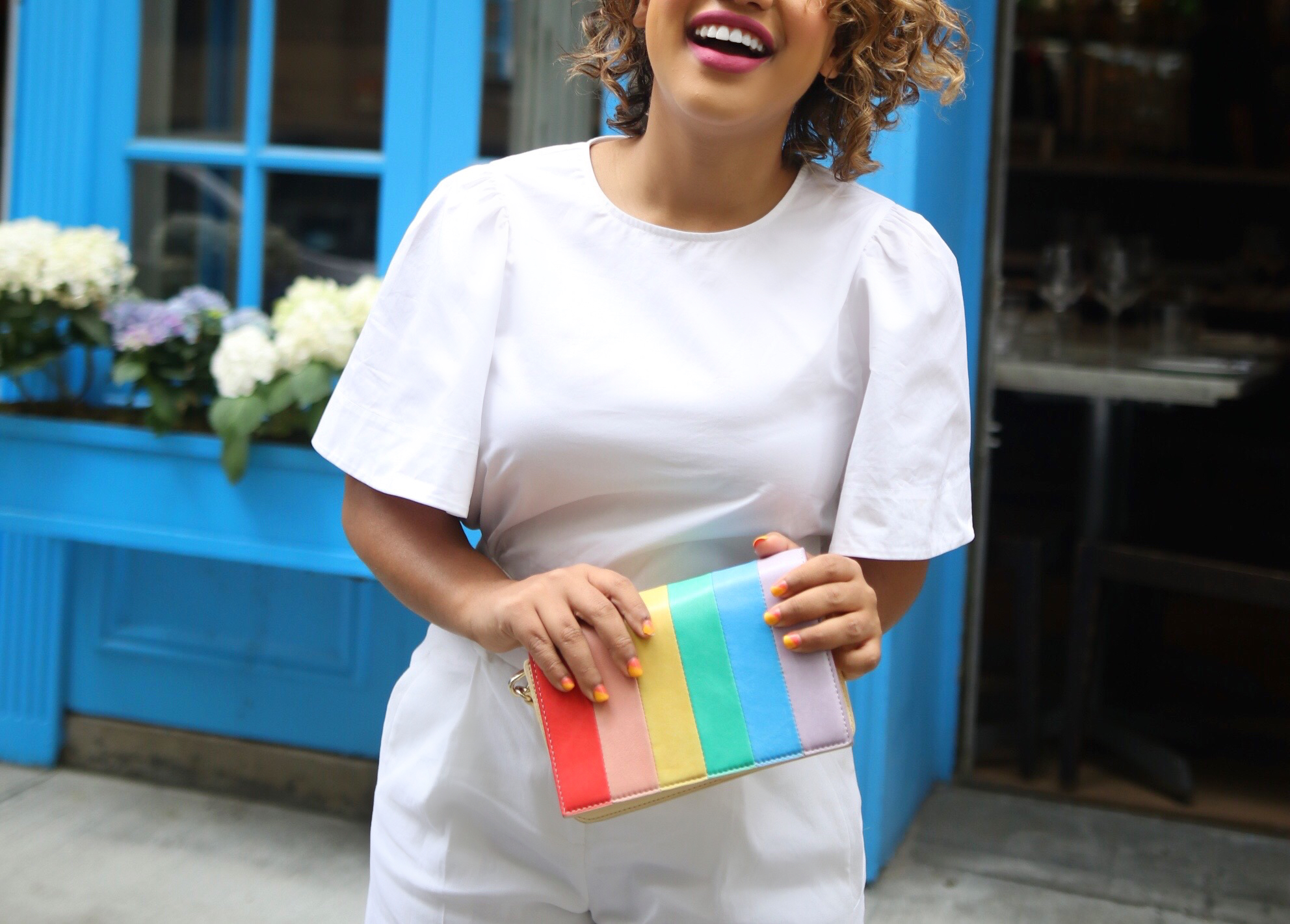 I'M WEARING:


Let's jump right in! First we'll talk about what to expect during FW:
EXPECTATIONS VS REALITY
So how does NYFW work?
Well it depends on who you are and how you approach it! If you're kind of new in the bloggersphere or working with a smaller following, all of the planning is going to fall on you – and thats okay! I still take this on myself because I like to be in control of it. To be honest – It will be a lot of research, work and requesting for a little reward. I don't mean to intimidate you, but thats how it goes! You'll get a lot of unanswered emails or denied requests, but some people will say yes!
I will be attending NYFW for this first time this year so I don't really know what to expect.
Attending for this first time is always going to be tough, especially if you're expecting a big fun love fest. I walked into my first one with no expectations. I had moved to NYC 2 days before it started, and was living on a friends couch in Harlem so I didn't have time to build up expectations. Now its a different world, instagram makes it look like a very glamorous experience of blogger bonding and street style photoshoots. That's never been my experience, but if that happens to you roll with it!!! For an uncensored documentation of my expectations and experiences, read this post.
I am wanting to attend fashion week and not sure where even to start. Do you have any tips for me?
If you have no idea to start, I would dream big and then select small! Start by making a list of all of the brands you're interested in working with, any shows you want to attend and any brand you love that might be doing something for fashion week, because you never know! I've attended events with non fashion brands like Dunkin Donuts, Essie and more because everyone finds a way to involved on some level. After you've made a list and prioritized, reach out to those brands  you'll have an idea of how to start your outreach. After you get your invites, don't RSVP to everything. Pick 2-3 events a day max if you're doing this fulltime, or 1 event a day if you're planning on working during the week.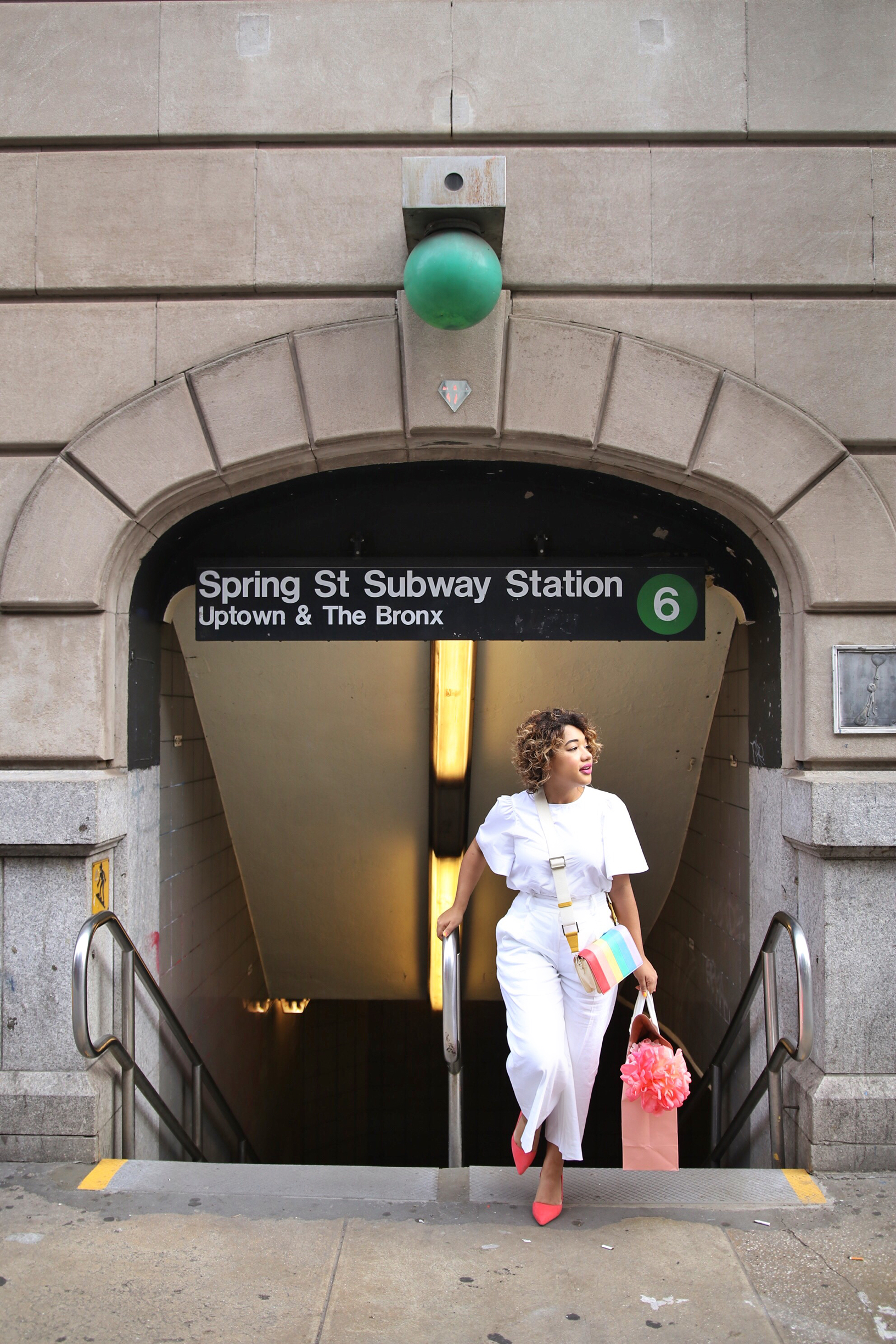 GETTING INVITED
The biggest question I got was something along the lines of how do I attend or get an invite?
I haven't seen the schedule for the shows, do you know if it is available yet?
I like the CFDA schedule best it's available here, and the official FW schedule is available here. These are the "official" schedules meaning these are everyone who is showing in an official capacity, but a lot of designers show on their own terms and aren't listed here. Plus non on the "events" will be listed online, they are all by invite. This is why its so important that you make your "priority list" as I mentioned earlier. 
Do designers send you invites or do you approach the designers?
This is probably my most asked question. People think that some how all the brands and designers are going to magically know you want to attend their show and are traveling for fashion week, and also how to get in contact with you. Then these brands are going to reach out and invite you to the show … sounds like a lot right? Oh and keep in mind that most of the out reach is done by a PR company who is managing anywhere from 5 to 10 events and shows that week. Its just unrealistic to sit back and wait for invites, if you want to go to a show or an event with a brand, you have to reach out. I reach out to at least one brand a day, every day of my blogging career and think you have to put yourself out there and be proactive to be successful in this industry, the wait and see approach doesn't make sense to be in the industry nor at fashion week. 
Mainly, I wanted to get your advice on how a blogger with not such a huge following can increase the likelihood of being invited to attend shows?
Offer something different! This is my answer to so many things in the bloggersphere. As this industry grows, there can be room for everyone. But if you expect to walk in and replicate what someone else is doing, or even improve it, I think you'll have a tough time. Carve your own niche, be different and offer a unique experience. That's how you'll grow in the industry and that is how you'll get brands to notice you! 
I've always wanted to attend NYFW (especially the ——- presentation) but I was always turned down when I requested an invite. After being rejected, I stopped trying a few years ago. What advice would you give for me  get my foot in the door?  What should I be saying in my email to get an invite? ….
Your emails to brands should be short and sweet, straight to the point. The managers are getting  flood of emails, so don't take up too much of their time here. Here's what you should include:
1 Intro – Start by introducing yourself & your brand – sharing who you are and what makes you different
2 State your business – Let the brand know why you're emailing them & that you're requesting access to a show
3 Why you – sell yourself! You have to prove why you should be able to attend and cover the show, do you have a unique relationship with the brand? I would share it here and also any metrics you can show to demonstrate that your followers are fans too. This is where you share what you can bring to the table in exchange for an invite.
4 Thank you & keep the door open – I like to close by saying if its not a good fit for FW, I would still love to work together in other ways. So the brand knows my interest in genuine and I'm not just looking for a seat.
I also make sure to only reach out to brands that are an actual fit for me & Color Me Courtney, use a catchy email subject that includes the word Fashion Week or NYFW and I don't like to send mass emails. I'll be honest, it's a lot more work to do each email individually, but I think it's worth it. It turns into more invites and more paid opportunities when the brand sees that I'm willing to take the time to invest in them.

… and How do I find the correct PR emails to send my request to? Google is your new BFF!!! So for each brand I start by searching my inbox, looking for a contact. Then I go to the brand directly, their website and social platforms usually provide an avenue to connect. If I'm still out of luck, I turn to my bestie and google the brand to see who is representing them, then I can usually find a contact from some light online stalking or a good linkedin search. If all else fails, I would send the brand customer service team an email asking for a way to connect with their media team or even send them a dm asking if you guys can chat over email about collaborations.
& My favorite question: I'm still "up and coming" I guess you could say in the blogging world. So my question is, when do you think it's appropriate for bloggers to start reaching out to events such as NYFW.
First of all, thank you so much for asking this. I think its easy to assume everyone belongs at fashion week or deserves to be there. Don't get me wrong, I think there is a place for everyone but you have to carve it out for yourself. For a blogger like me, I'm not appeal to designer brands right off the bat. My followers love a good deal, or that a piece that's affordable and will splurge every so often. I sold out a $9 dress in 30 min from one instagram post, but if I wear a more expensive piece the response isn't always the same. As a result, you have to make FW work for you and your brand and the brand you're trying to represent. If you're reaching out and asking for them to invite you to their show, you have to willing and able to provide something unique in return … and a live stream on instagram stories ins't unique. If someone wanted to see the show live, they could watch it live online – so your instagram story stream isn't enough to warrant an invite. You need to be able to offer a unique and creative piece of coverage for the brand, and follow through on your proposal to the brand.
In the past, I've done things like offer to wear a piece from their current line to the new show and showcase 4 ways to wear it (one for each season) and include that coverage in a blog post along side a review of their new show. I've also leaned on my MBA & Industry experience to offer a review from multiple angles: the blogger, the customer, the fashion pro & the corporate woman to give a multi-dimensional review of these collections to name a few.
This year, I'm doing some other bigger projects that I've been working on for a while. Things like working with one brand throughout the whole week and ideas that I've developed on my own and pitched earlier in advance.
SO YOU'RE INVITED, NOW WHAT?
One question I didn't get, but think it is important to talk about is what happens after you're actually invited. Make sure you RSVP promptly with your full name and information, be gracious, be timely and be thorough. Ask for any information about the show prior to attending such as hashtags and the brands correct social media handles, I like to include these in my calendar. And finally, make sure you deliver what you promised to get in the door after the fact, and send it on to the brand with a kind thank you note.
NO INVITES? NO PROBLEM
So what happens if you don't get invited to anything you're interested in attending? Then what? Here's what I would do – find some bloggers with similar or smaller followings than you (otherwise they might think you're taking advantage of them) and reach out on Instagram. Ask if they're attending FW and would be interested in teaming up or tag teaming. You can even start working together for the beginning, and split your out reach in half by contacting brands as a pair. If you two start to share invites and the work, you will be able to contact twice as many brands and secure twice as many events – plus it's lot more fun when you're not at FW alone.

OKAY SO THAT WAS A LOT! But we're not done yet.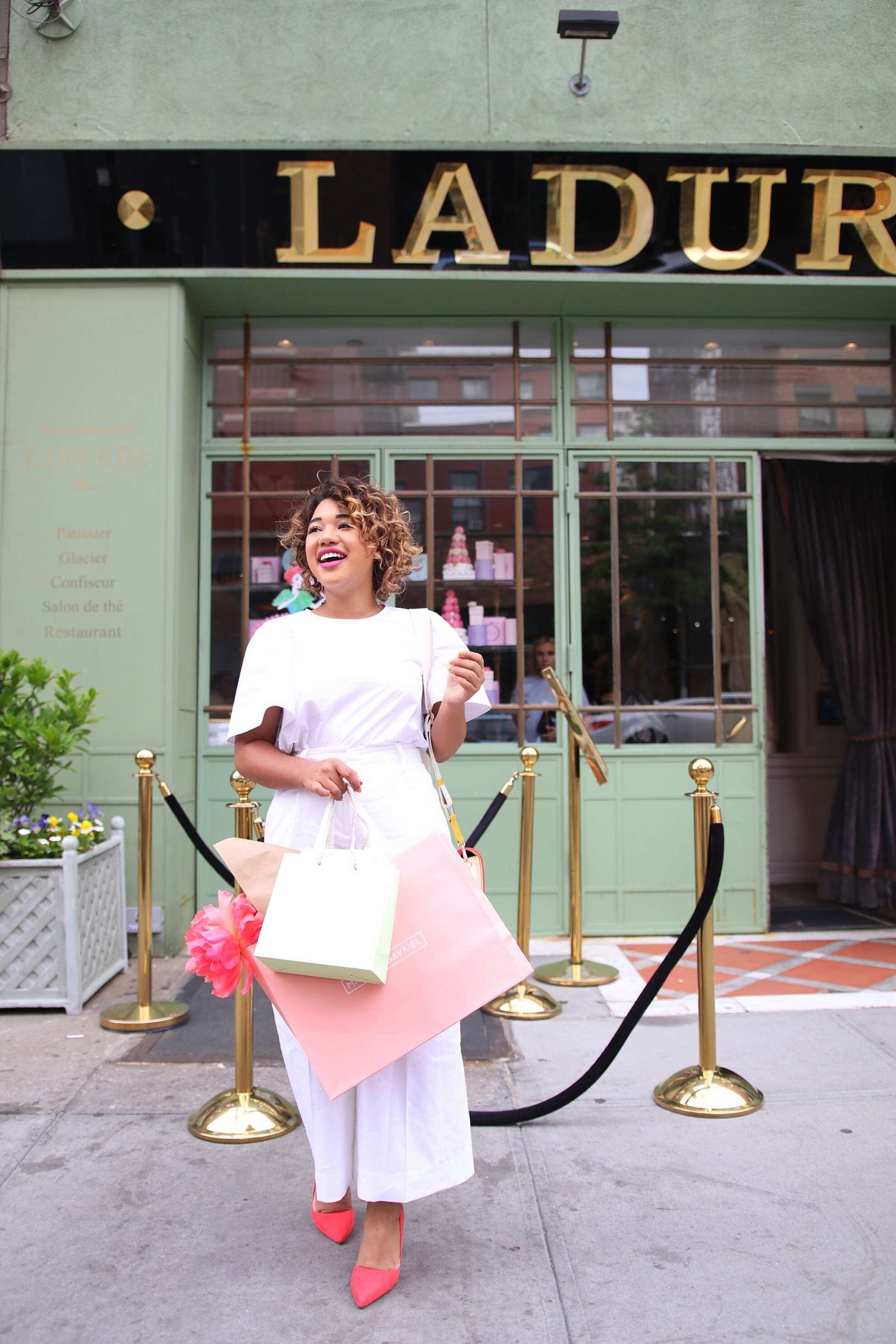 Here's your goto timeline for FW prep Don't be intimidated if you missed a deadline, just do what you do when you're late to a party. Show up anyways & pretend you're online.
8-10 Weeks before – If you want to do something bigger with a brand like a custom collaboration that you pitch, you have to start early! Create your deck, develop your ideas and start pitching
4-6 Weeks before – Start to compile your list and reach out to brands requesting invites.
3 Weeks before – Follow up with brands you haven't heard from
2 Weeks before – Start outfit planning, and share your calendar with your industry friends to see when you can team up.
1 Week before – Location scout for shoots during the week and set up any last min appointments. Plan your non NYFW content for during the week so you wont have to worry about it.
2 days before – Steam your looks and plan everything out, PACK SNACKS and make sure your calendar is up to date. Get your nails done, hair done and get lots of sleep.
Alright that was a really long post, if you made it to the end THANK YOU FOR READING & I hope this helped you! Let me know if you have any follow up questions and I'll answer them for you!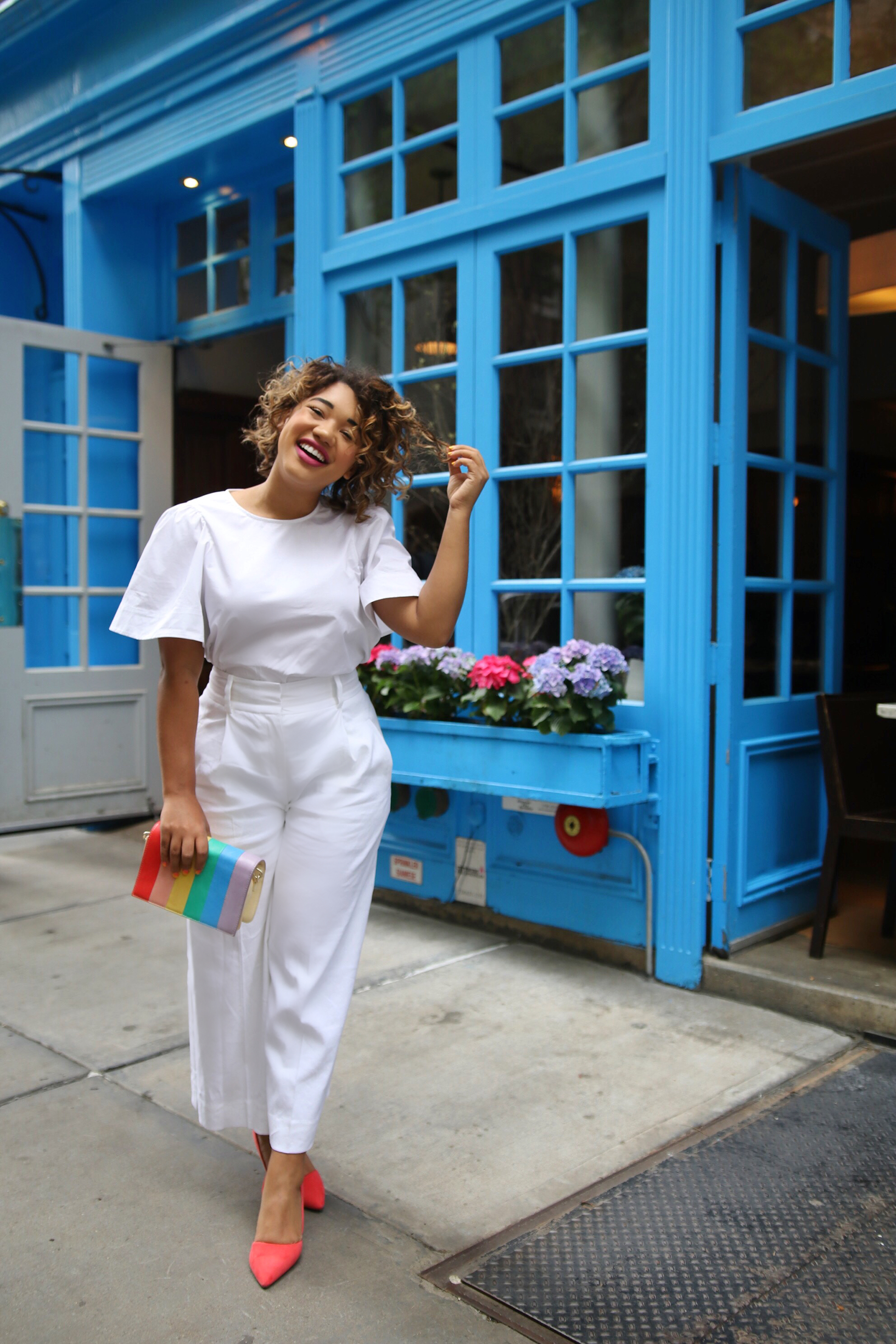 OH YEAH and if you're going to fashion week and looking for people to meet up with, connect with or maybe even attend events with – share your blog and instagram handle below in the comments! Who knows, maybe you'll make a new BFF.
SHARE OR SAVE FOR LATER