Mar
23
2017
Mar 23 2017
Color Me NYC – Lower Manhattan Guide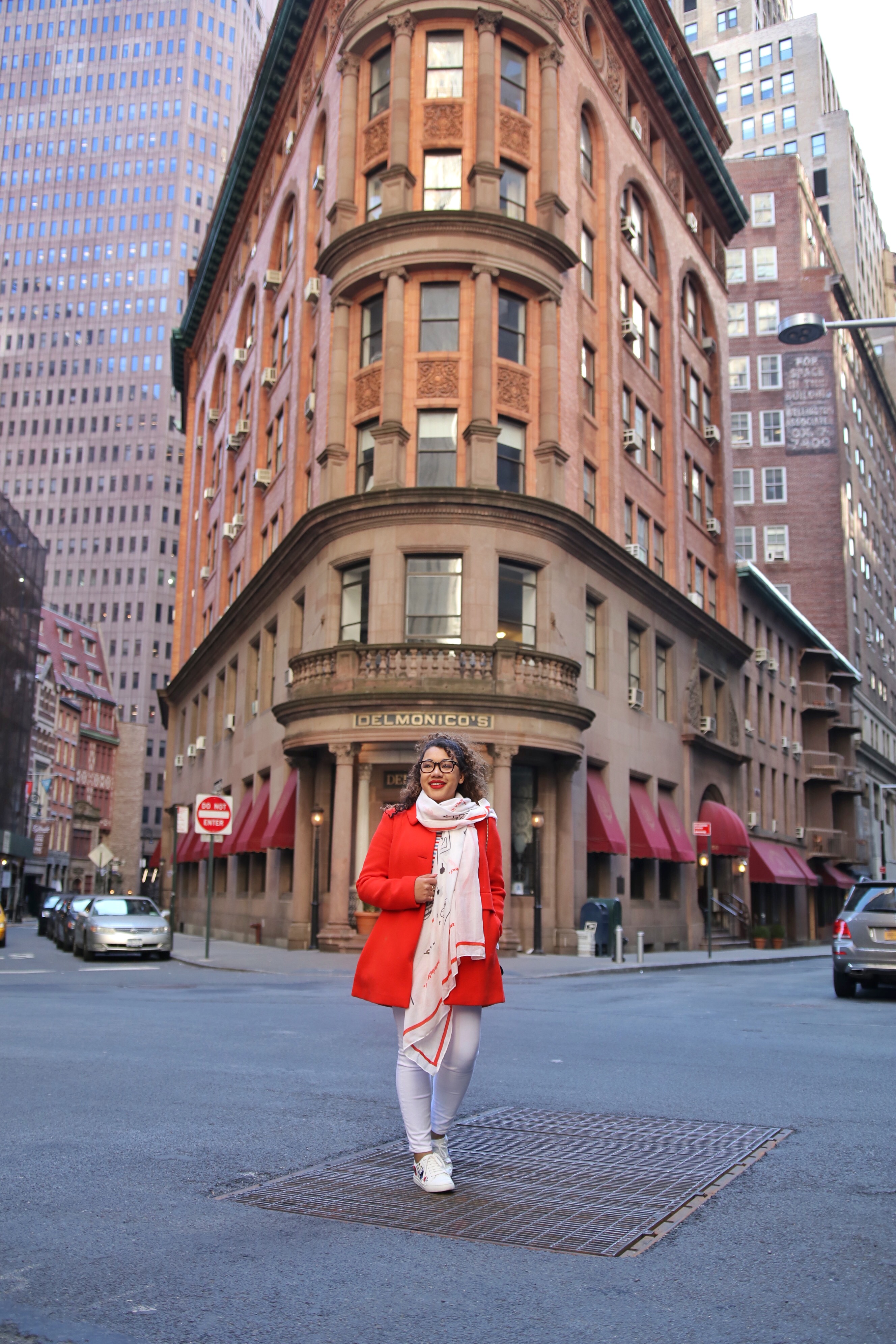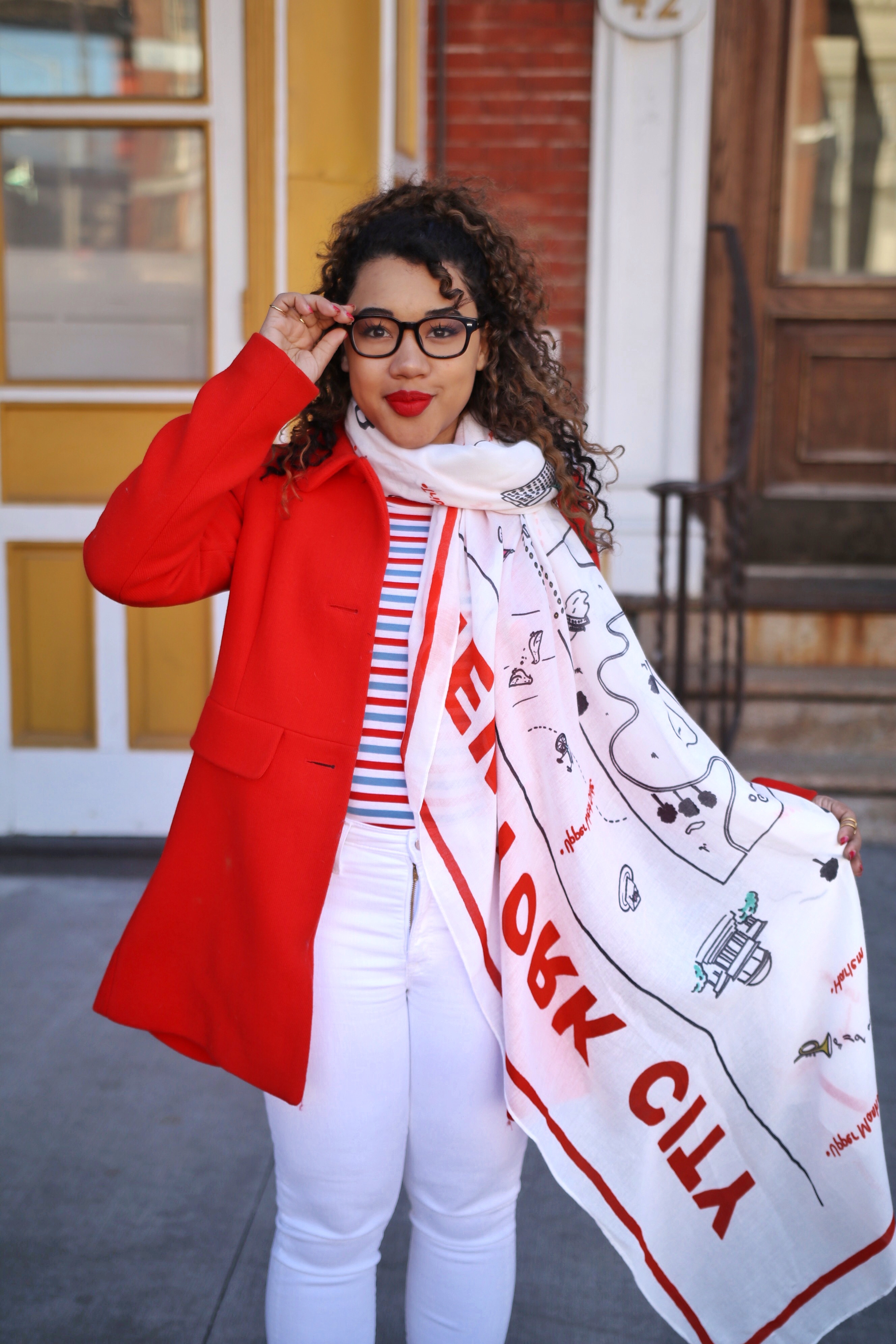 Although I live in NYC and have for years now, there is still so much of it I've yet to see. Over the past year I've made a conscious effort to explore more neighborhoods and fun things to do in each of them so I can share them with you. To kick things off, I'm starting at the bottom and talking about lower manhattan, or the southern tip of the city – specifically financial district and battery park area.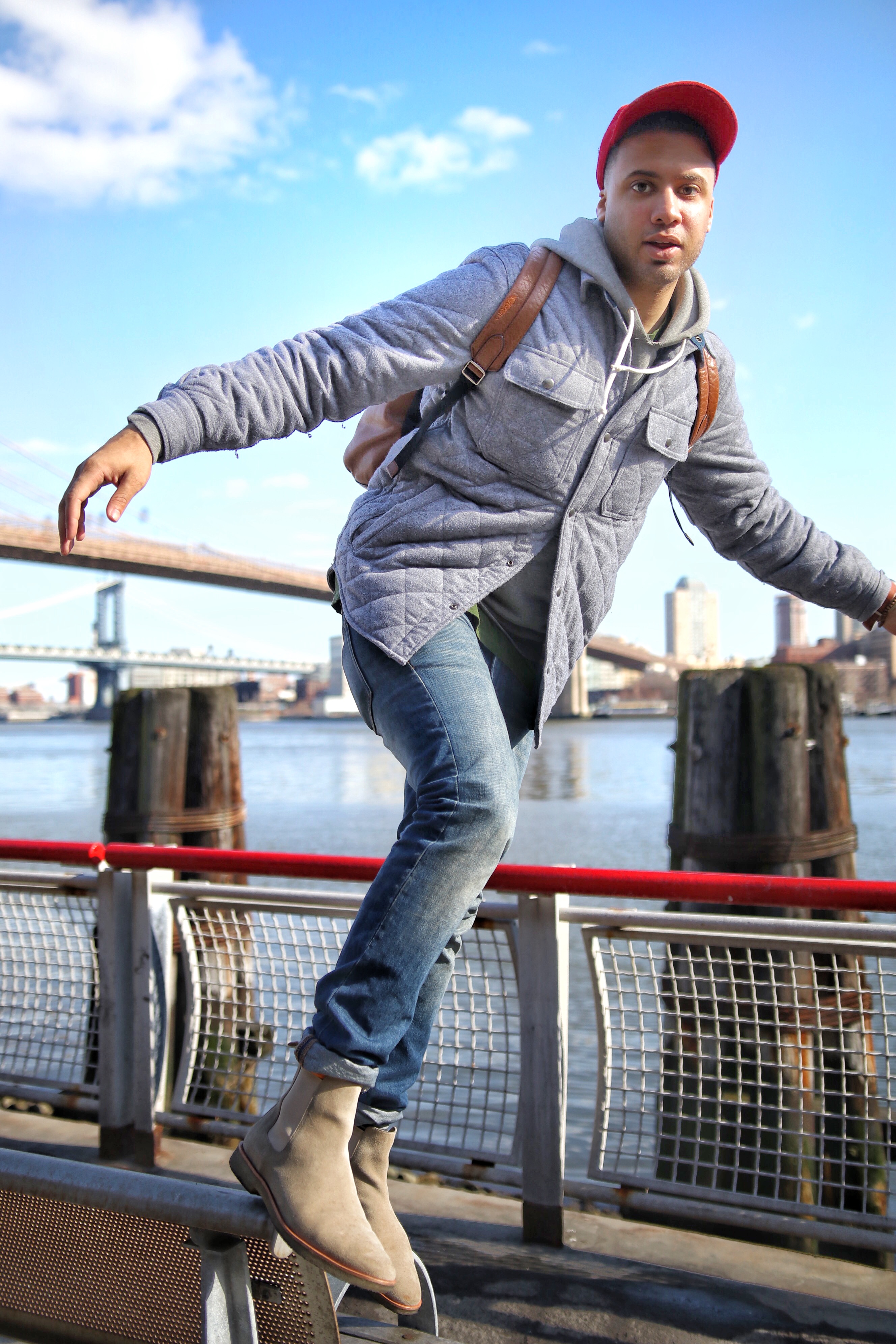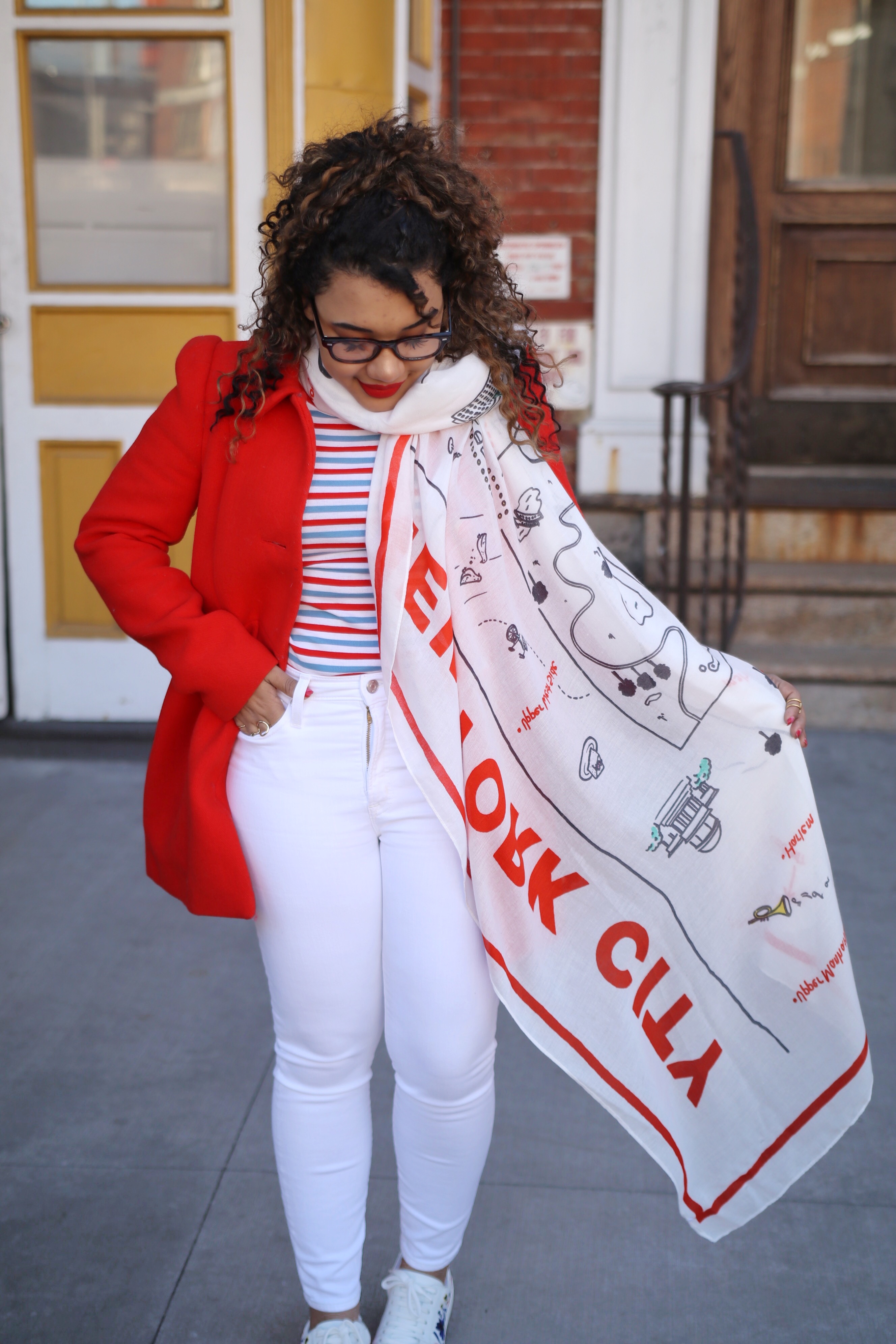 If you aren't familiar with Manhattan (which to be honest, there is so much packed in a tiny city so I can't blame you) the city is broken up into districts or neighborhoods and areas – where areas are essentially larger groups of districts (I know, I know, this sounds like the hunger games, but stay with me). So while lower Manhattan is an "area", it's made up of neighborhood's like the Financial District (also known as White Hall and Wall Street) and battery park city. If you want to get really technical, you can include anything under Soho into lower manhattan, which would include China Town, TriBeCa, Two Bridges and Civic Center – but for today we're just focusing on FiDi (Financial District) and Battery Park City.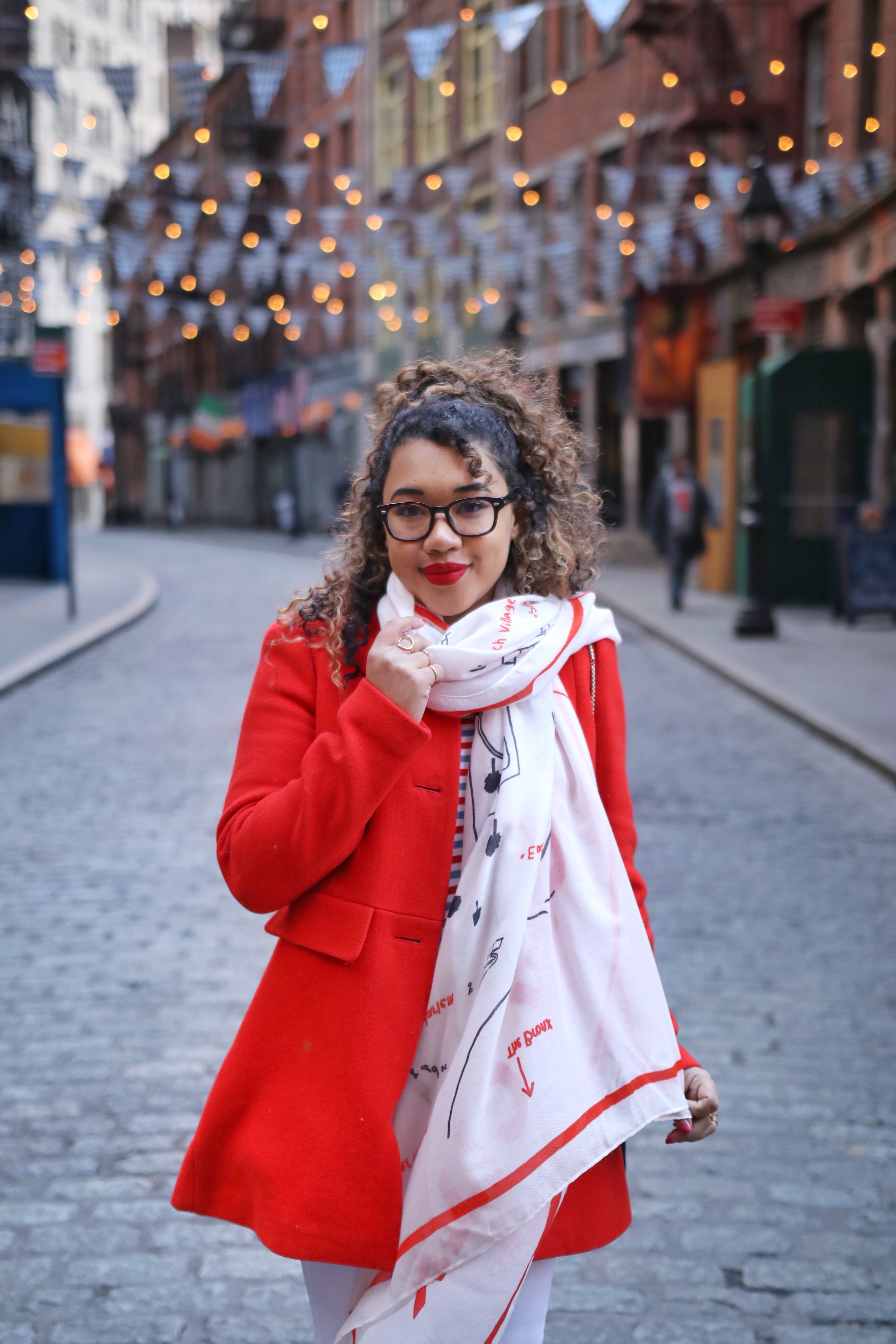 WOOOO, okay now that you got all of that, let's get started!
Five Things to do in Lower Manhattan: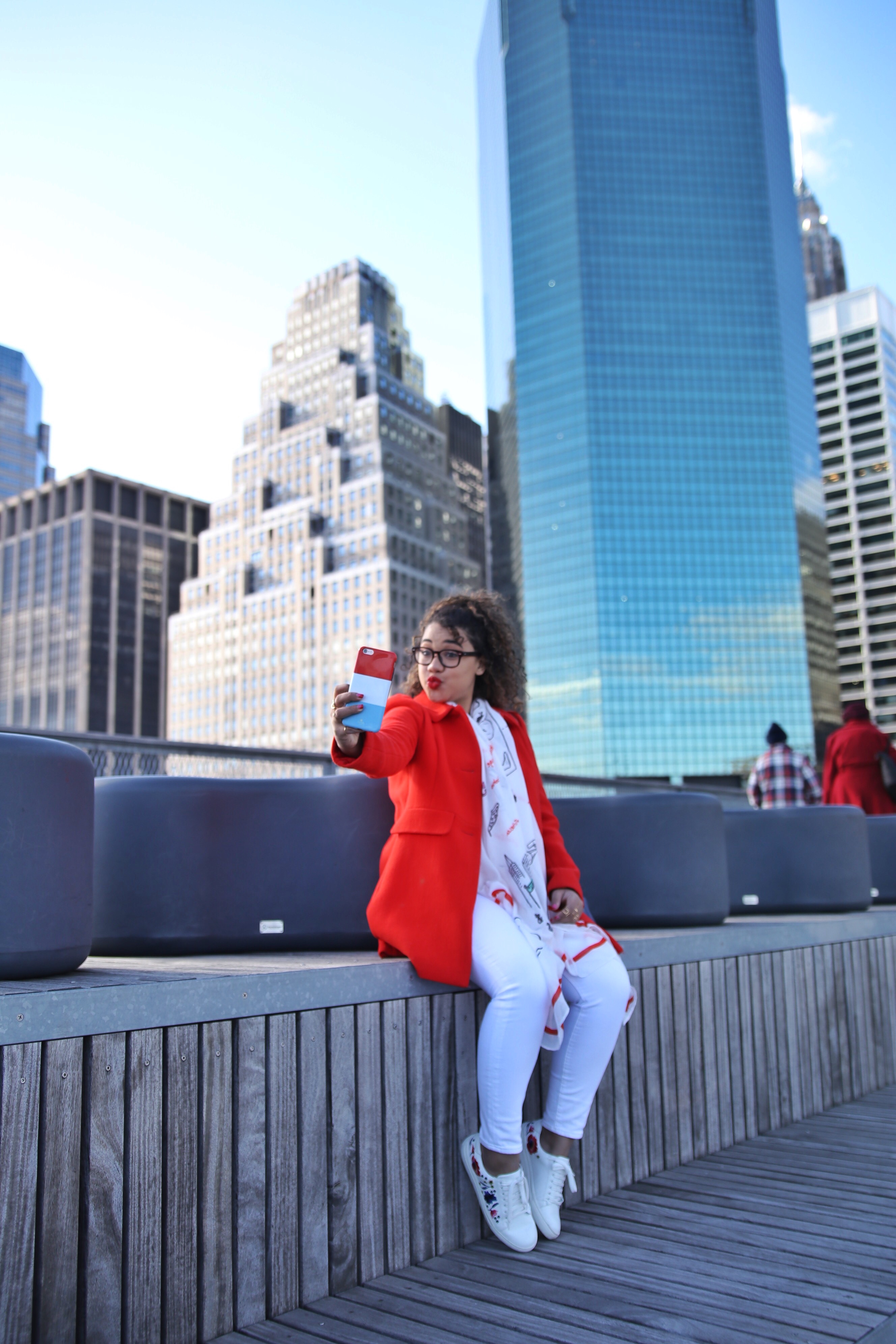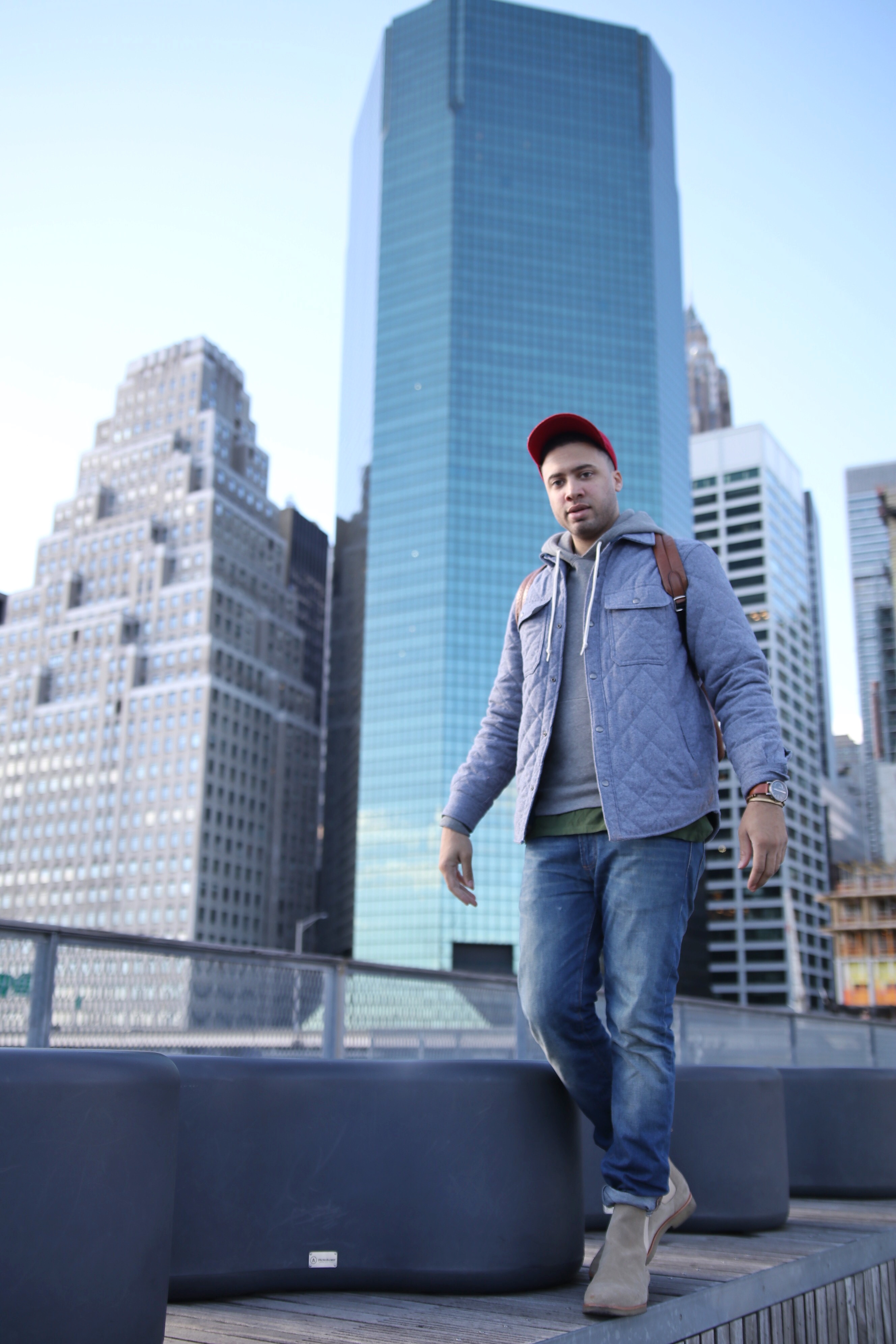 Freedom Tower / One World Trade – One of the first things that comes to mind in Lower Manhattan is the Freedom tower, One World Trade Observatory and the National September 11 Memorial & Museum. If you're looking for more of a lengthy visit then the observatory and museum is for you, but if you just want to stop by and see the fountains at ground zero, you can do that quickly, easily and for free. Either way, if you're down there this area is a must see.
Statue of Liberty, Ellis Island – Continuing the Touristy trend of One World Trade, you can hit up other NYC go-tos like the Statue of Liberty of Ellis Island. Most of these are guided boat tours leaving from around South Street Seaport that range in costs depending on the group size and tour description.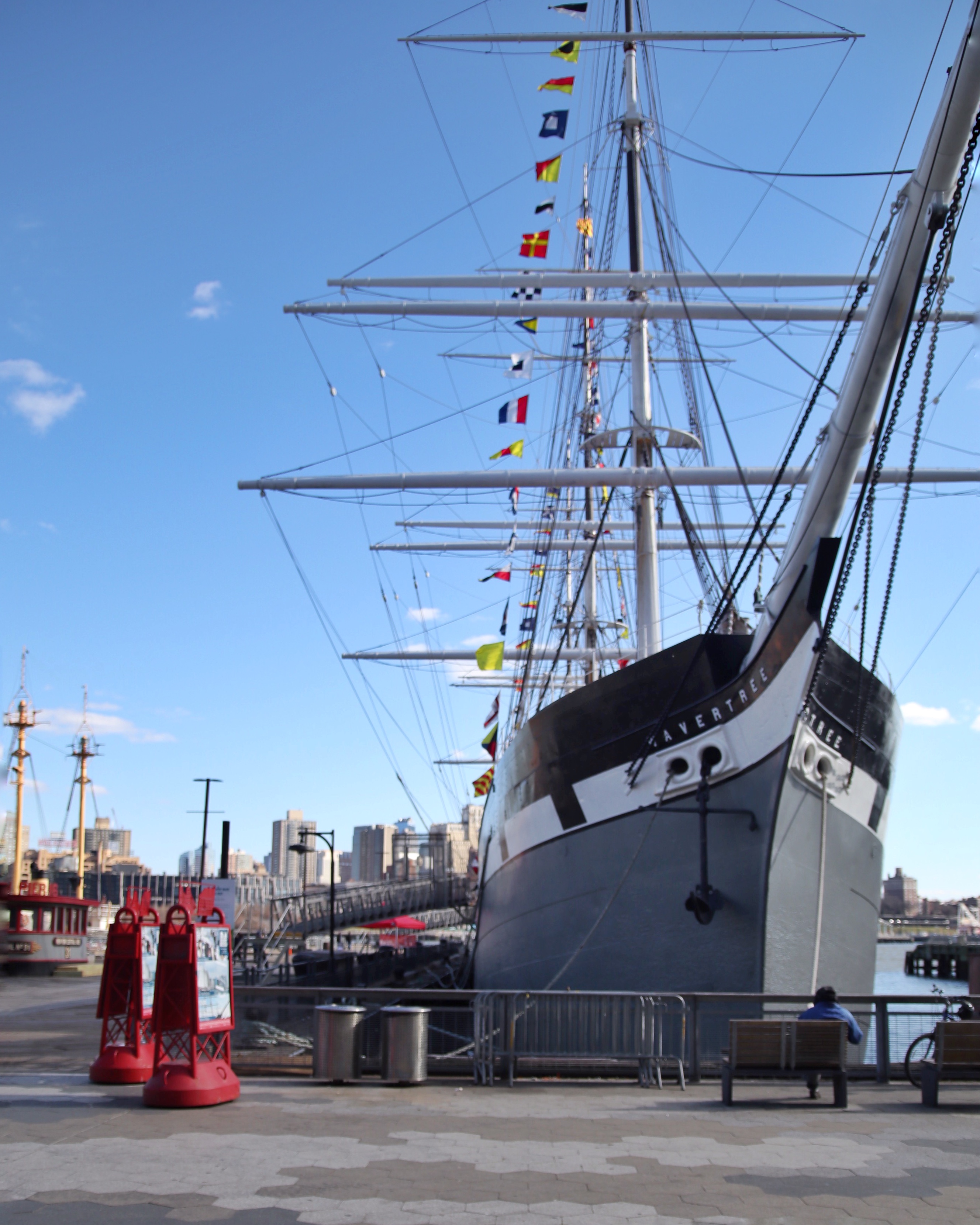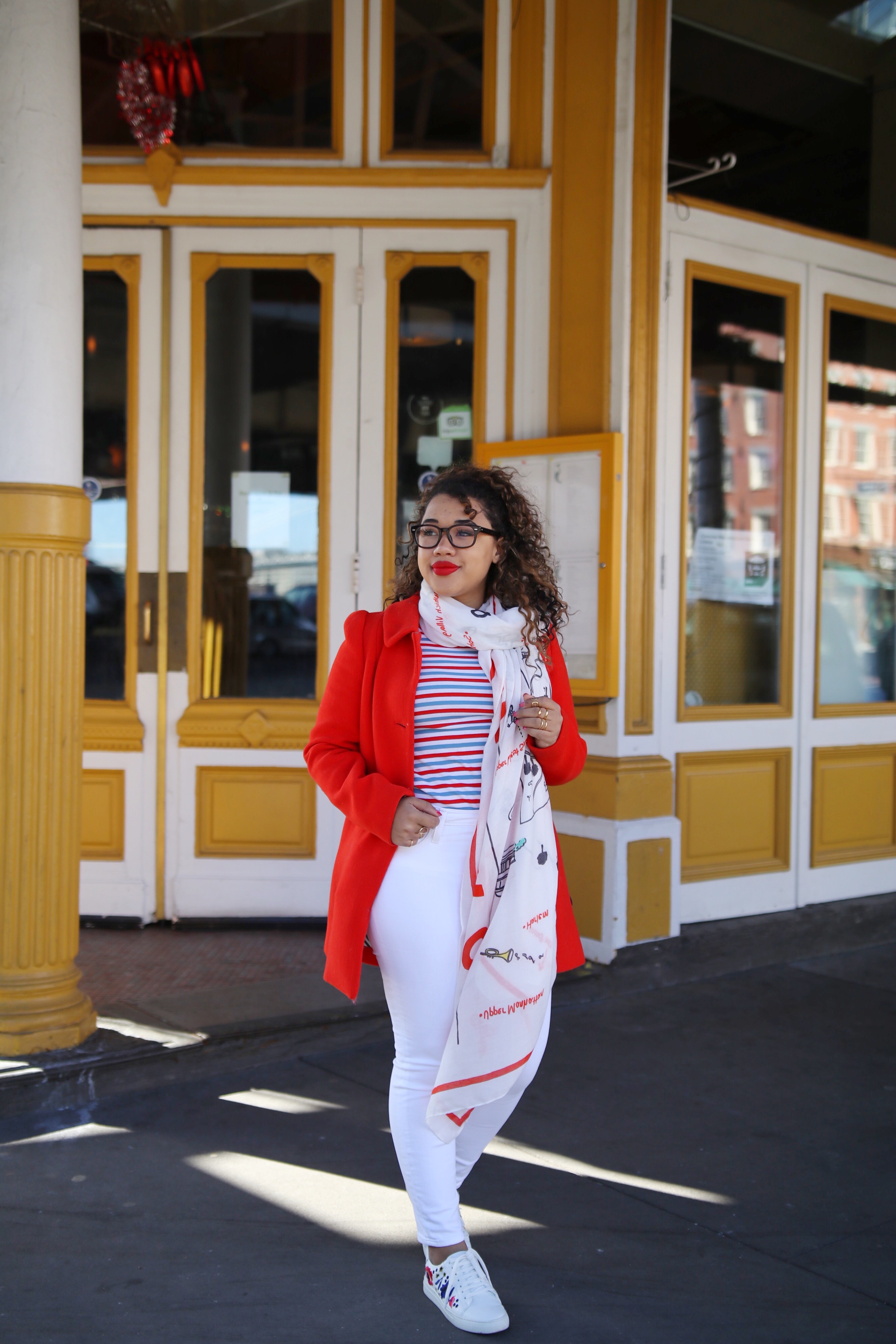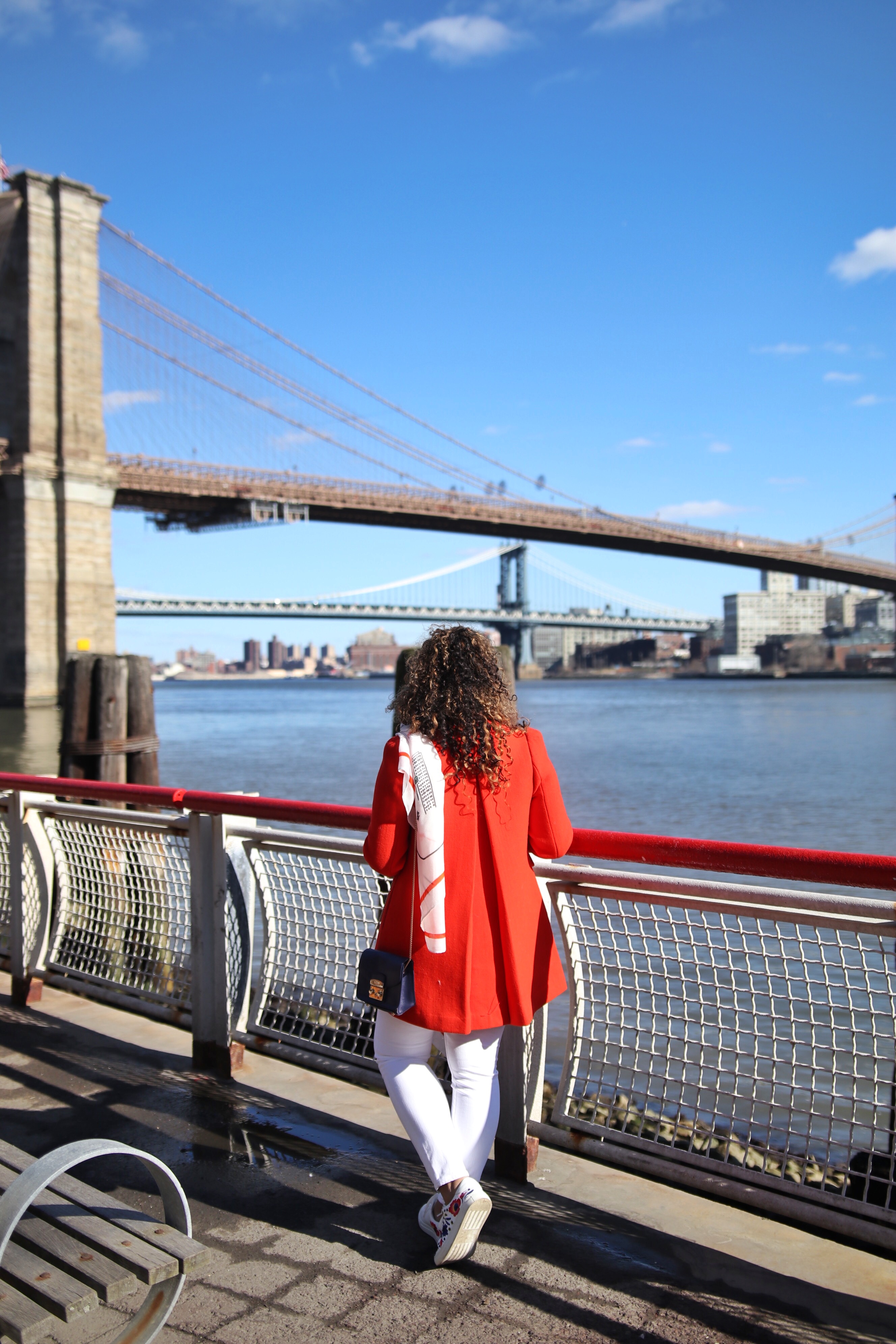 South Street Seaport – This is a historic area where Fulton street meets the East River, neighboring FiDi. It has some of the oldest and most historic architecture in the city, including former Fish Markets and renovated sailing ships that have since been converted to small shops and fun restaurants. I love walking around down here, getting seafood or just enjoying the view! If you're looking for something a bit more organized, I suggest starting at the South Street Seaport Museum before wandering around on your own.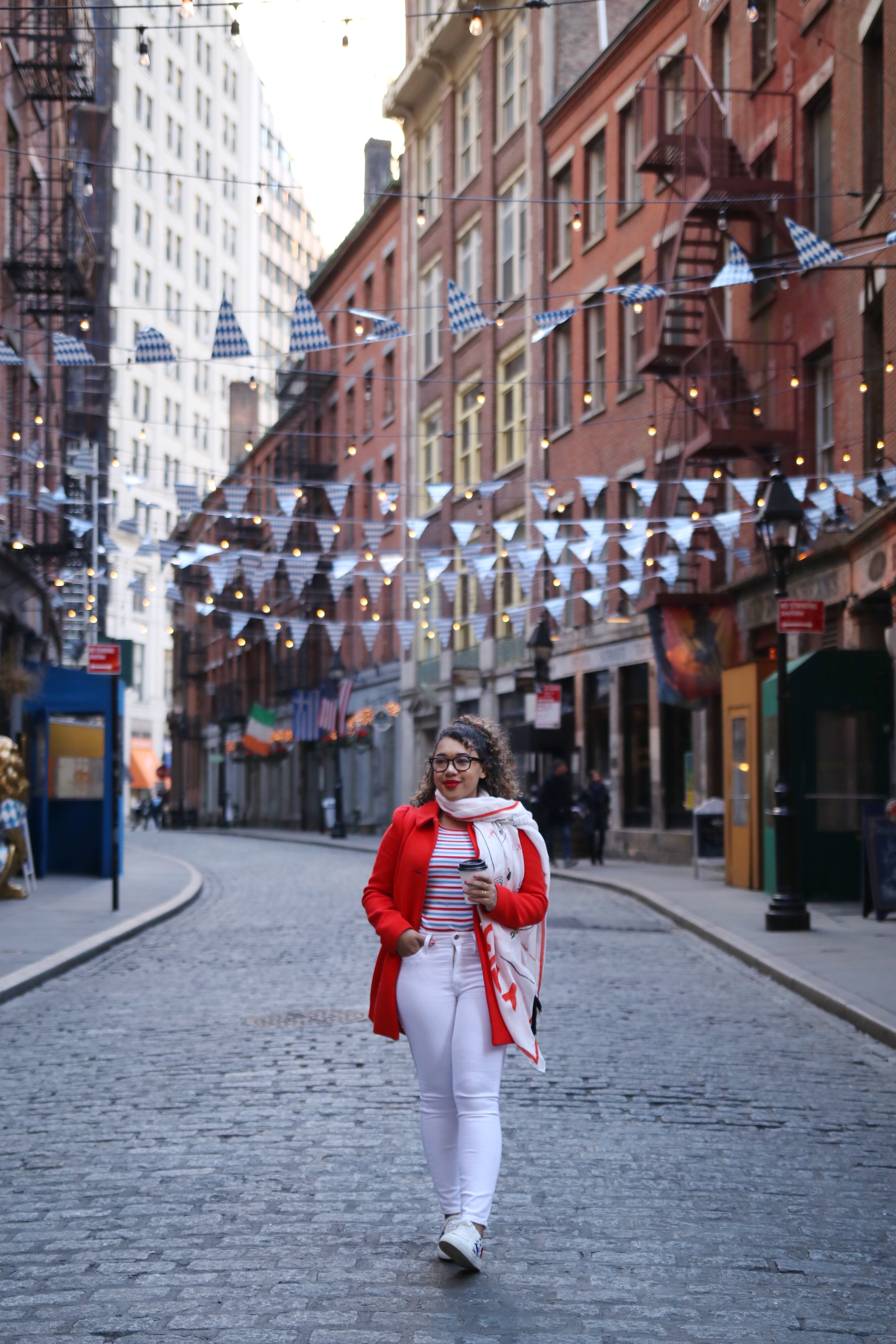 Stone Street – As a big Hamilton Fan and semi history buff, I love seeing Stone Street! This was the first paved street in the city and home to a bunch of historic bars and spots that the founding fathers met at! It's cool to see that these things are still standing, and are essentially where history was made. Stop by for a bite, drink or just to take a pic on your walk from South Street Seaport to …
Brookfield Place – If the history & walking tours aren't for you, but great food, killer shopping and a full indoor experience is, you'll have to hit up Brookfield Place. Located in Battery Park City, this is a fairly new shopping spot and one of Manhattan's only Malls (and IMO the only one worth visiting). There you can eat at Hudson Eats, which has some of my favorite low-key places to eat in the city (Mighty Quinns, Dig Inn & Sprinkles, obvi) or dine in at one of our favorite restaurants, PJ Clarks.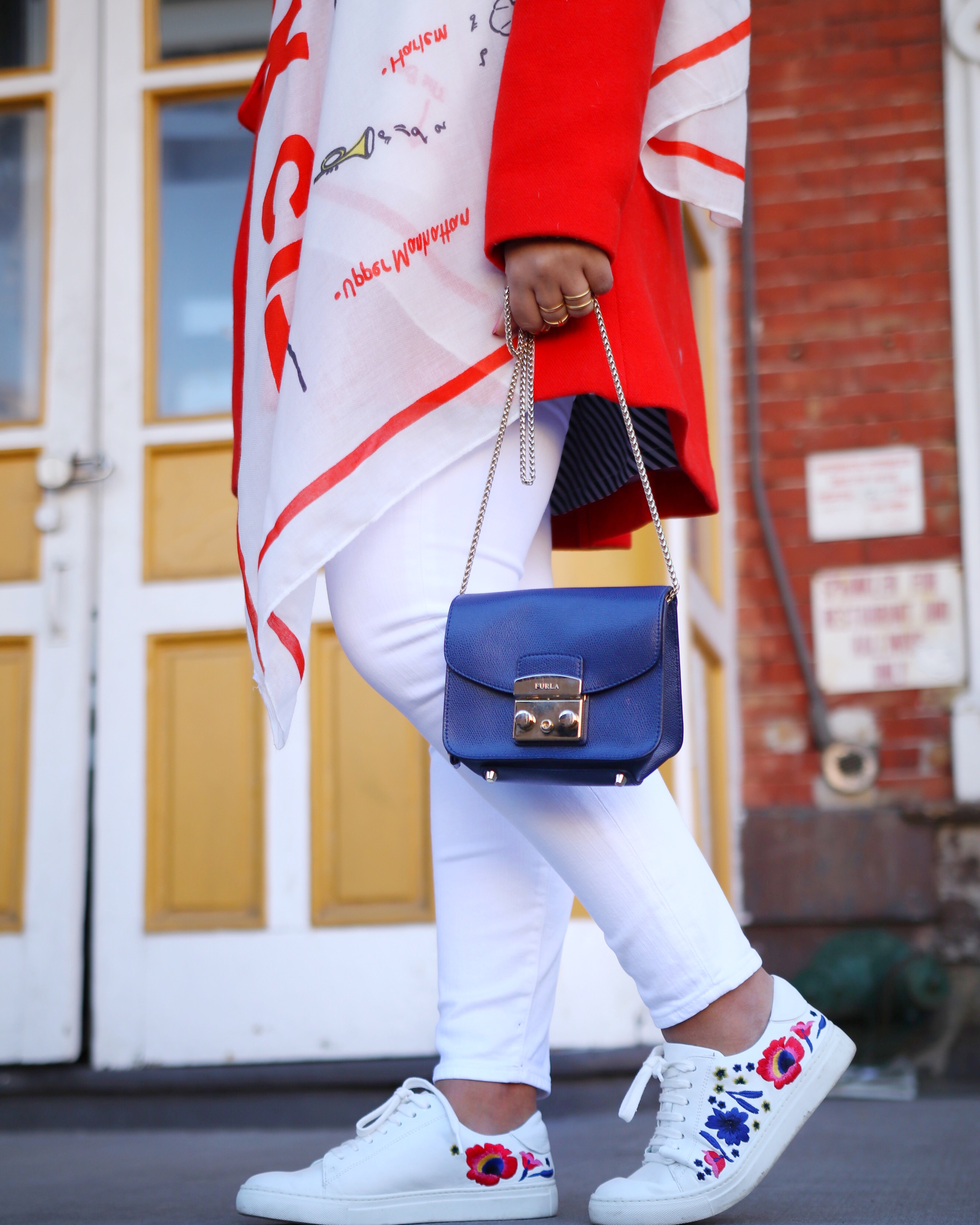 F- R – E – E – Who doesn't love free stuff? If you're looking to do lower manhattan on a budget, here are some completely free things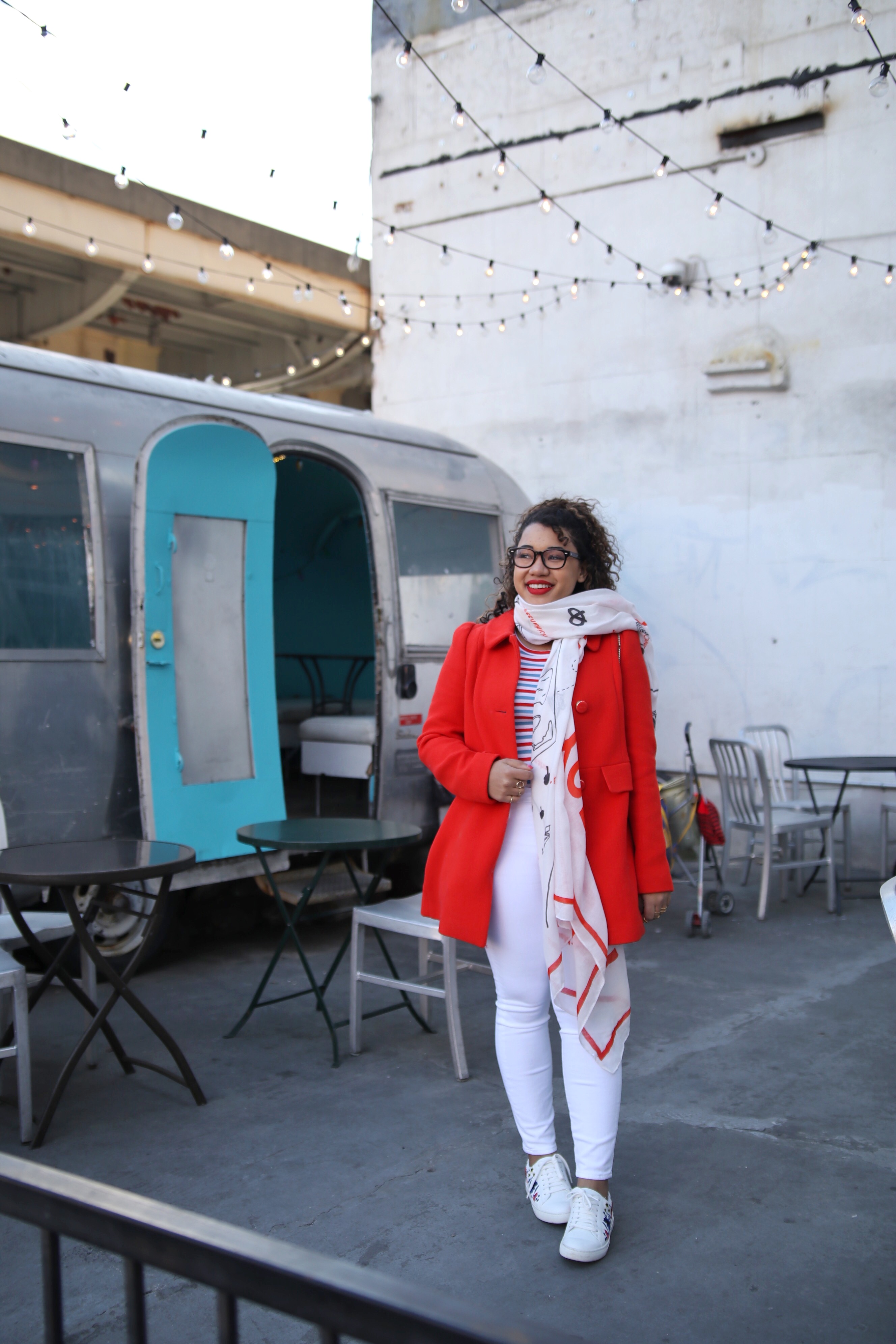 Tour City Hall (must be reserved in advance)
Take the Staten Island Ferry (for a great view of the city and the Statue of Liberty)
See the Stock Exchange (after 3pm)
Take a selfie with The Bull
Do Cartwheels in Battery Park (or just walk around, that works too).
Some of the things I mentioned above in the Five Things To Do List (Stone Street, Brookfield Place, South Street Seaport) are also free but will usually require you to spend money if you eat or shop there.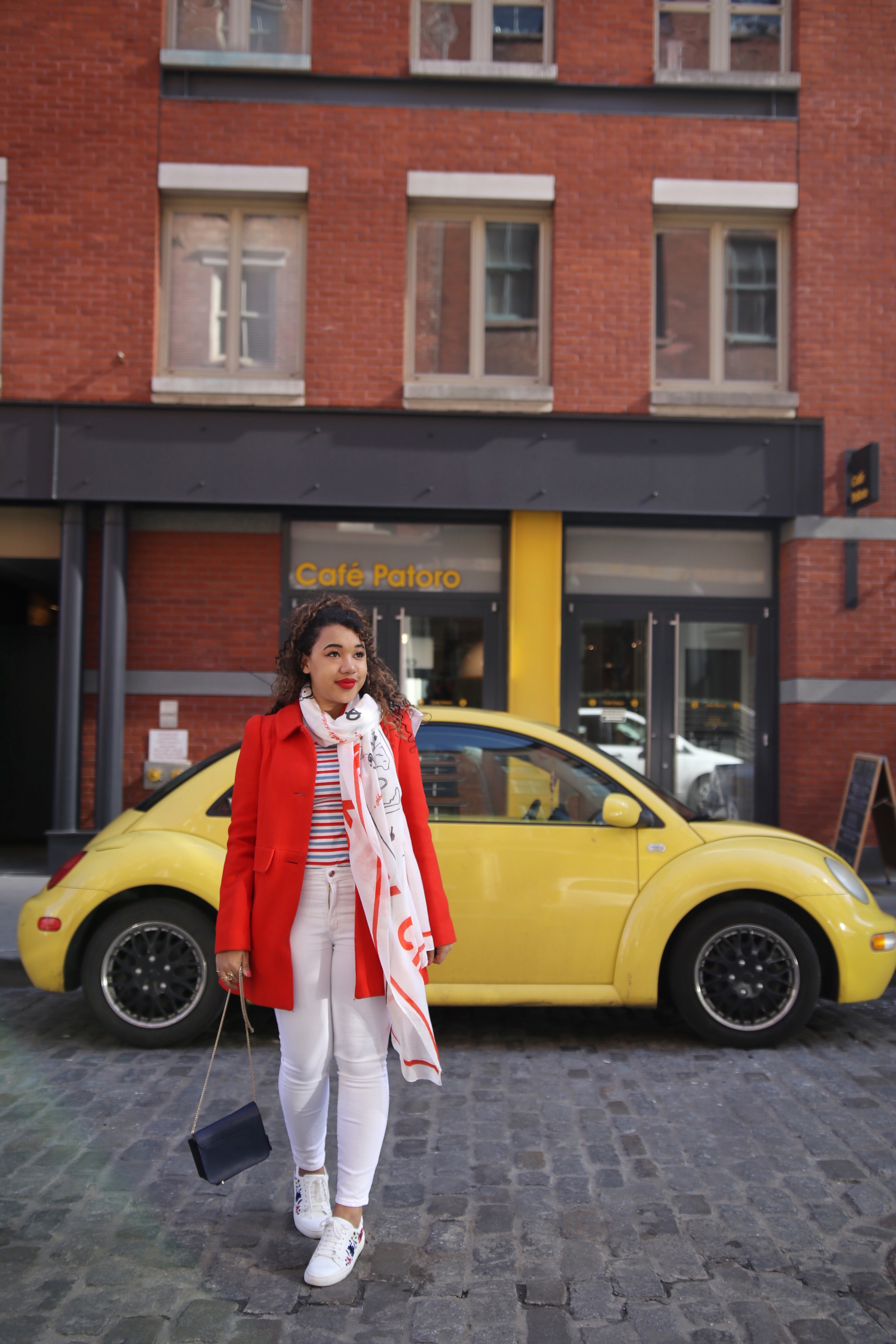 I hope you liked this mini guide to Lower Manhattan, let me know where you would like me to share next.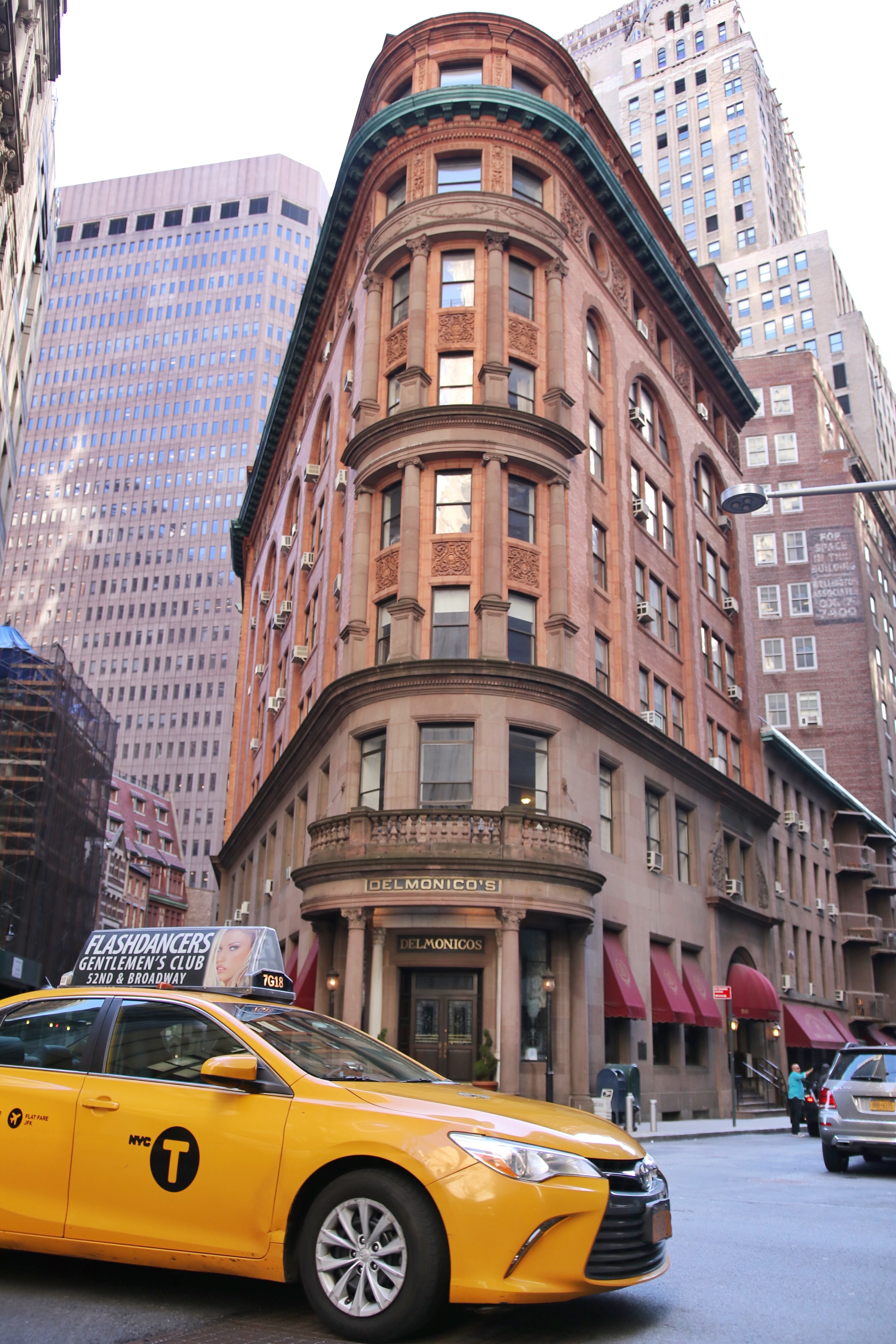 Shop My Look: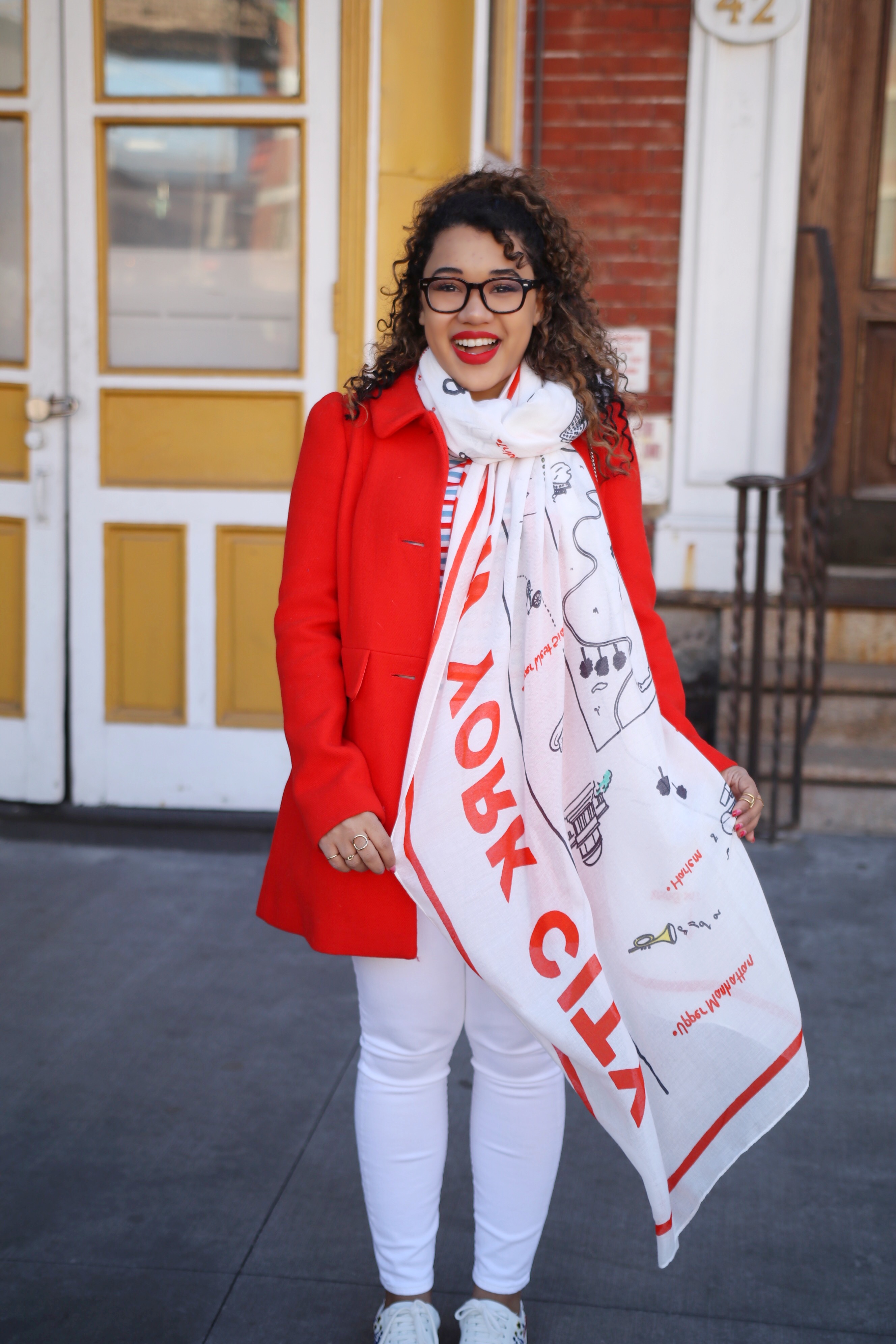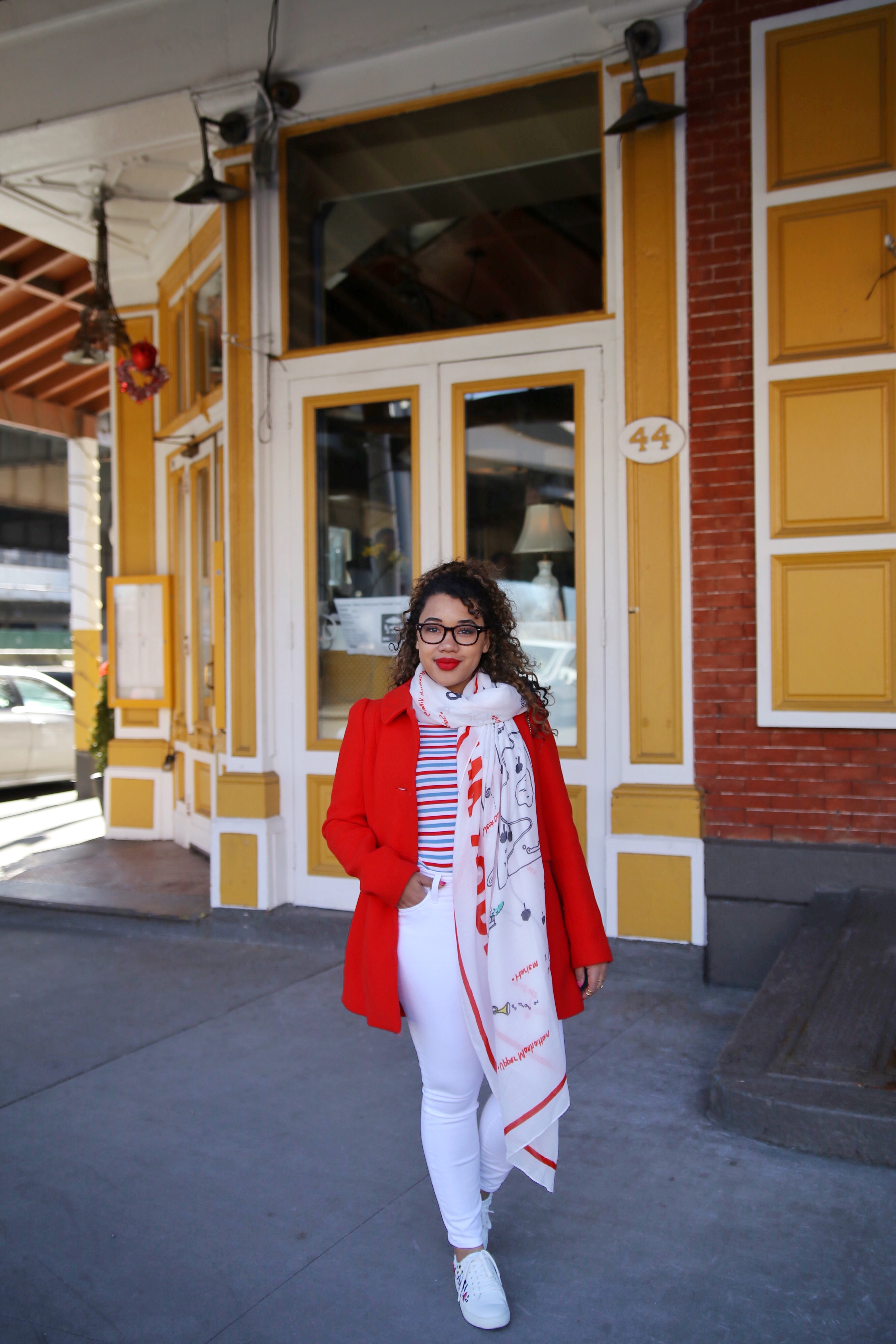 Furla Metropolis Mini Navy Blue Leather Crossbody Bag • Furla • $298
New perfect-fit T-shirt in stripe • J.Crew • $29.50
Women's J.crew Toothpick Jeans • J.Crew • $115
Printed Linear Scarf • Old Navy • $12
Oversized Wool Blend Coat • Halston • $278 
Shop His Look: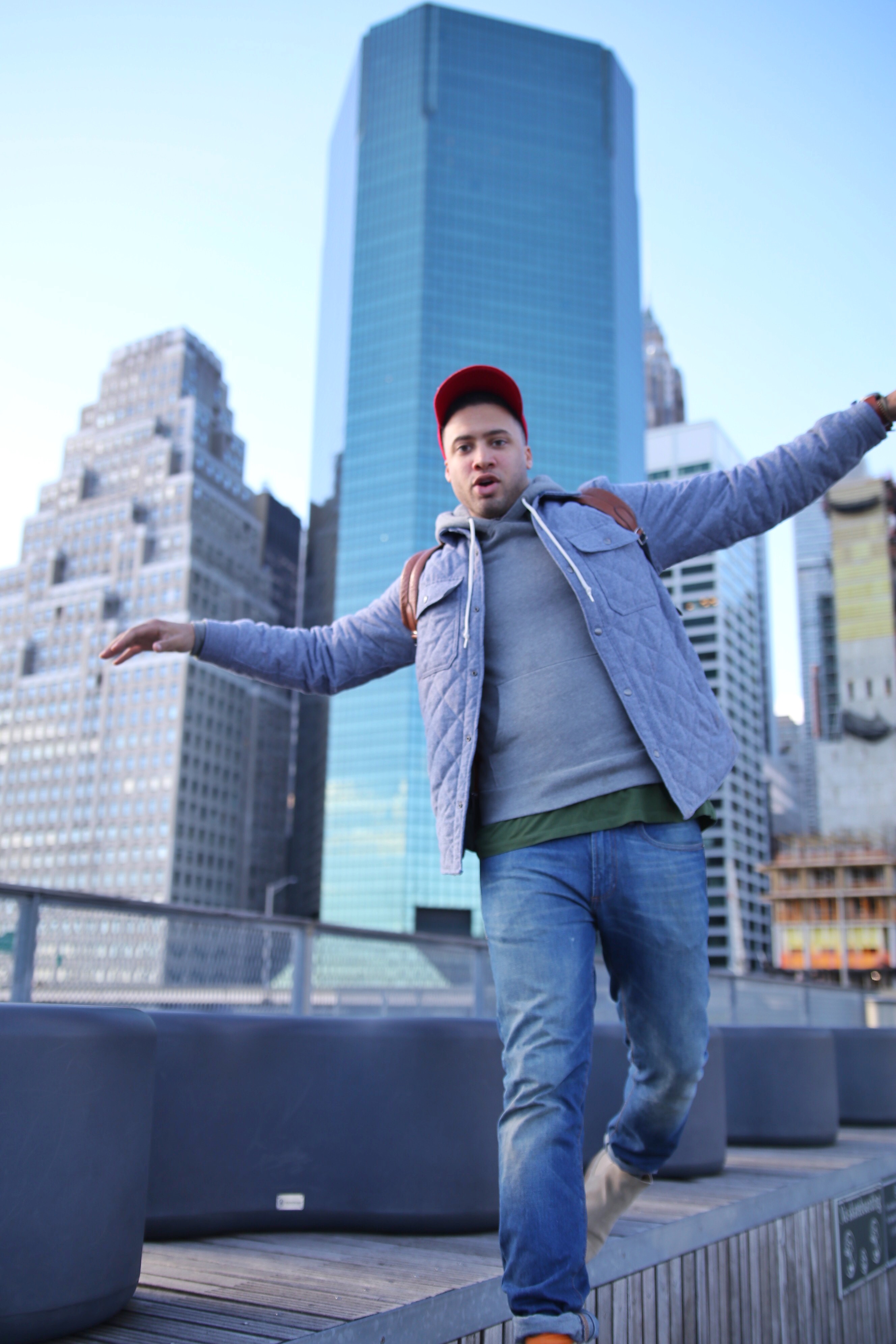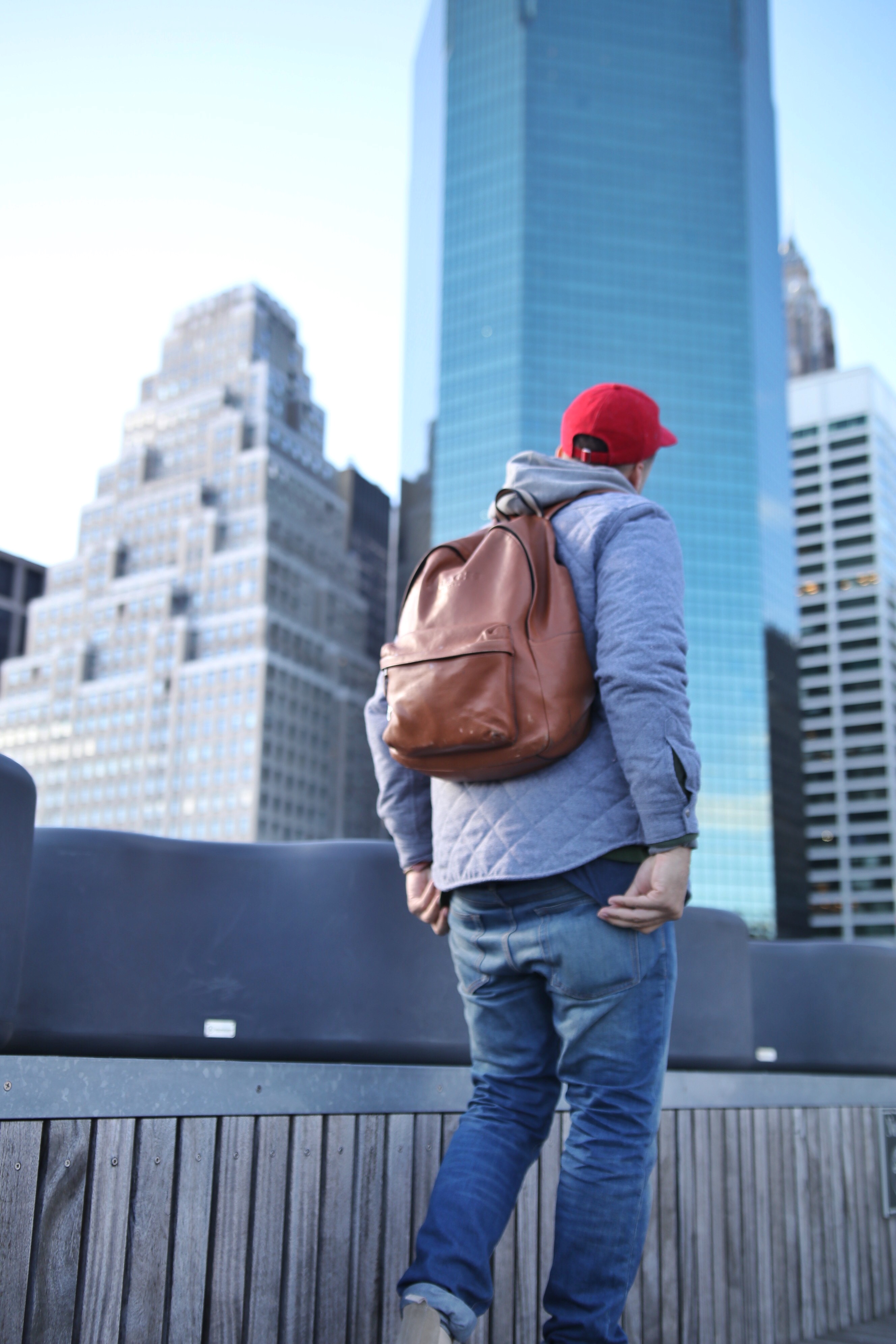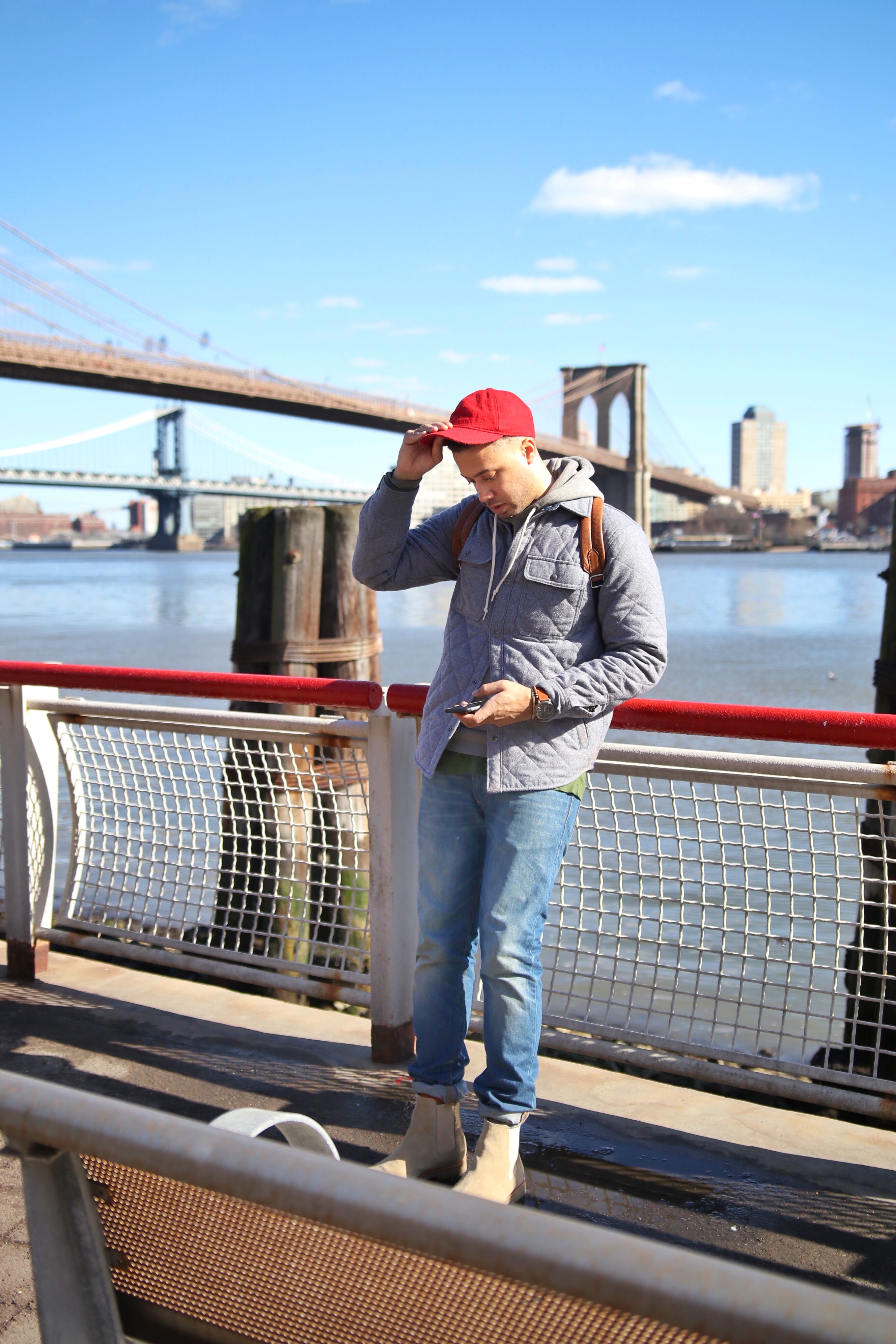 Common Projects Suede Chelsea Boots • Common Projects • $525
EASTPAK Pak'r leather backpack • Eastpak • $155
Quilted Wool-Blend Jacket for Men • Old Navy • $66.99
Herschel Supply Co. Owen Baseball Cap • Herschel • $29.97
Standard fit jeans (stretch) • Gap • $49.95
Dawson Crewneck Tee • Twenty • $39
Men's Alternative Challenger Trim Fit Hoodie • Alternative • $54
SHARE OR SAVE FOR LATER