Jun
15
2016
Jun 15 2016
I left my heart (and my stomach) in Portofino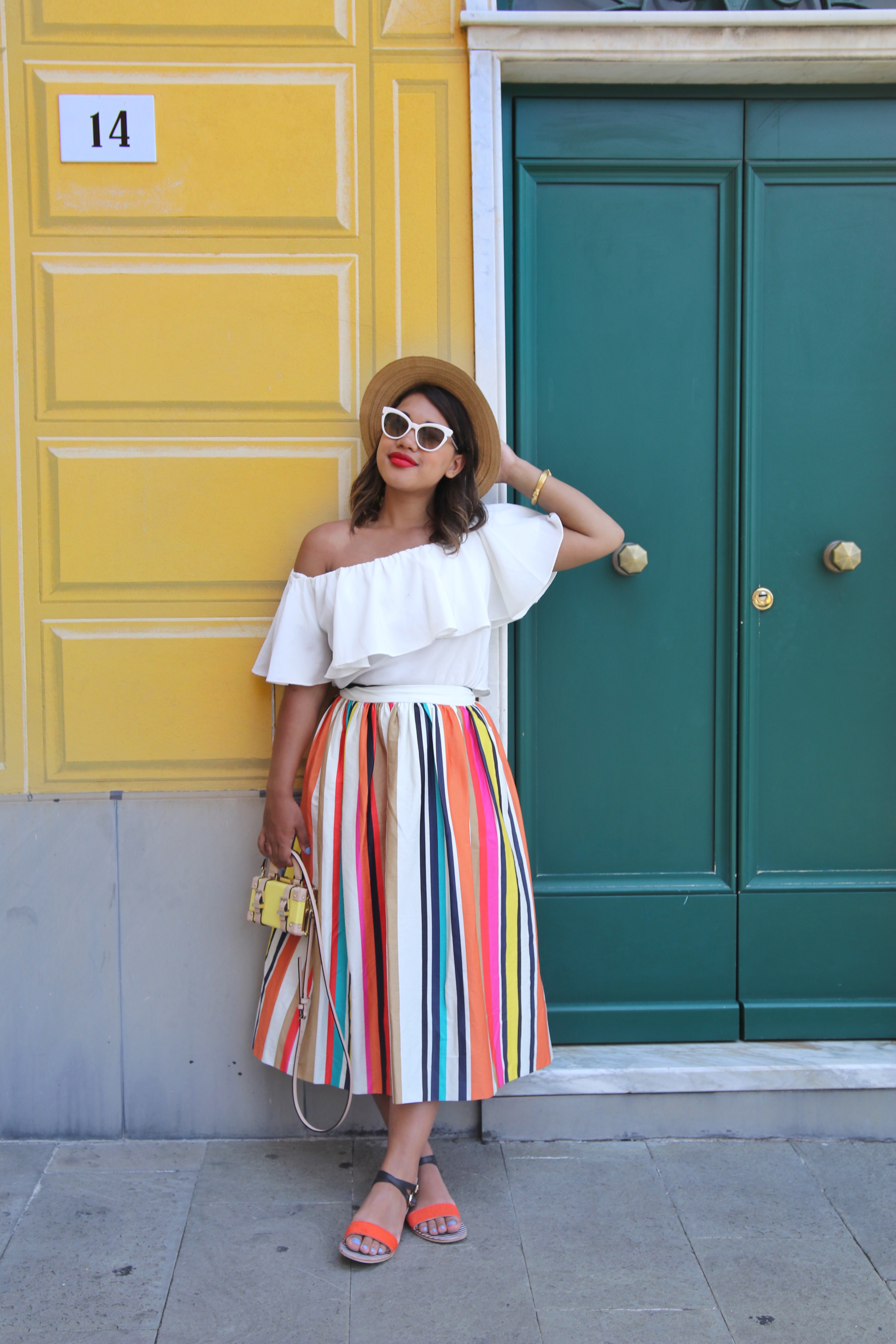 Of all the places I have traveled as of late (with the exception of Japan) I think Portofino was my favorite.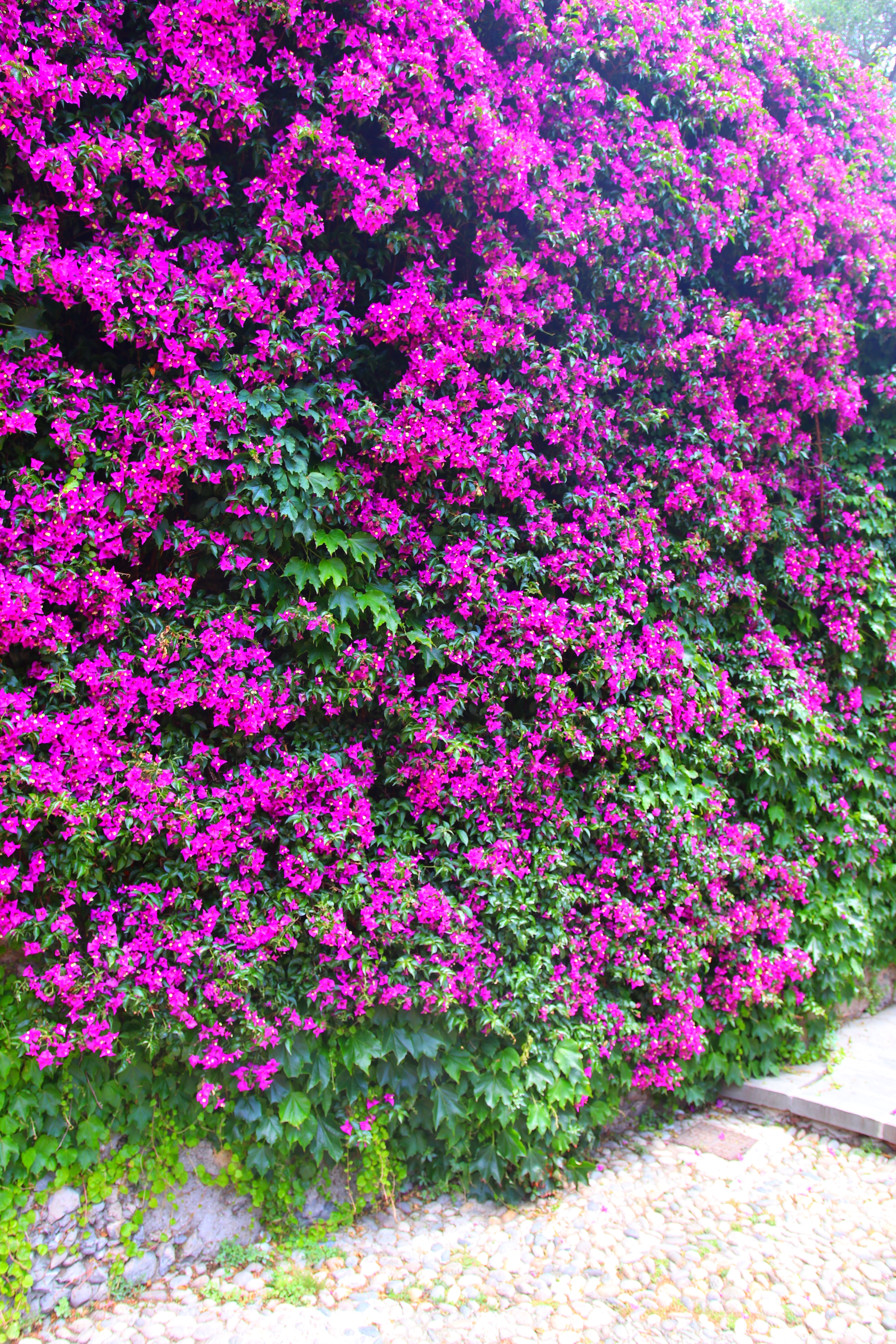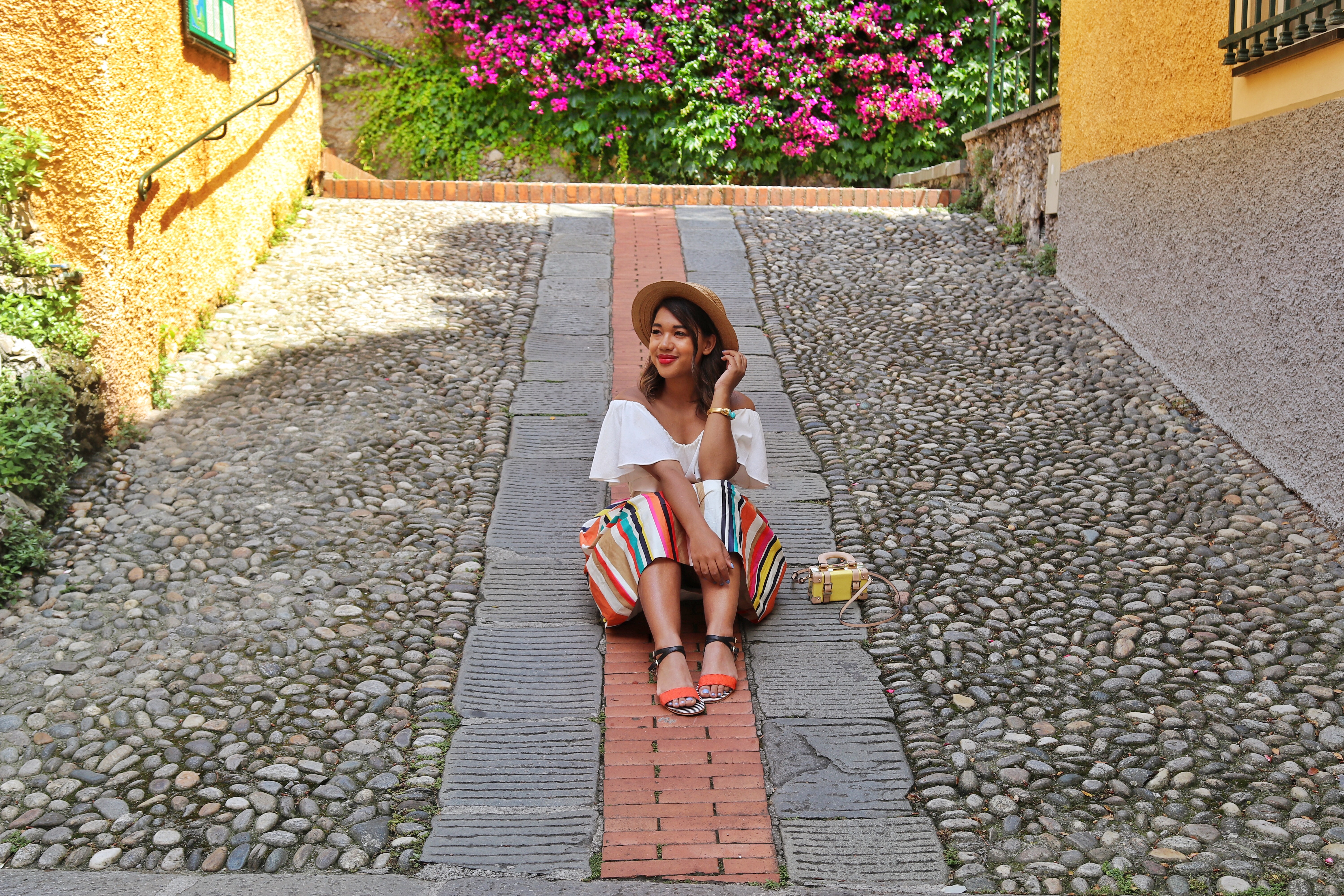 This little picturesque part of Tuscany I traveled to with Princess Cruises totally stole my heart. It's a colorful wonderland, filled with gelato, thick accents, cobblestone streets, tiny little shops and gelato … did I mention that already?!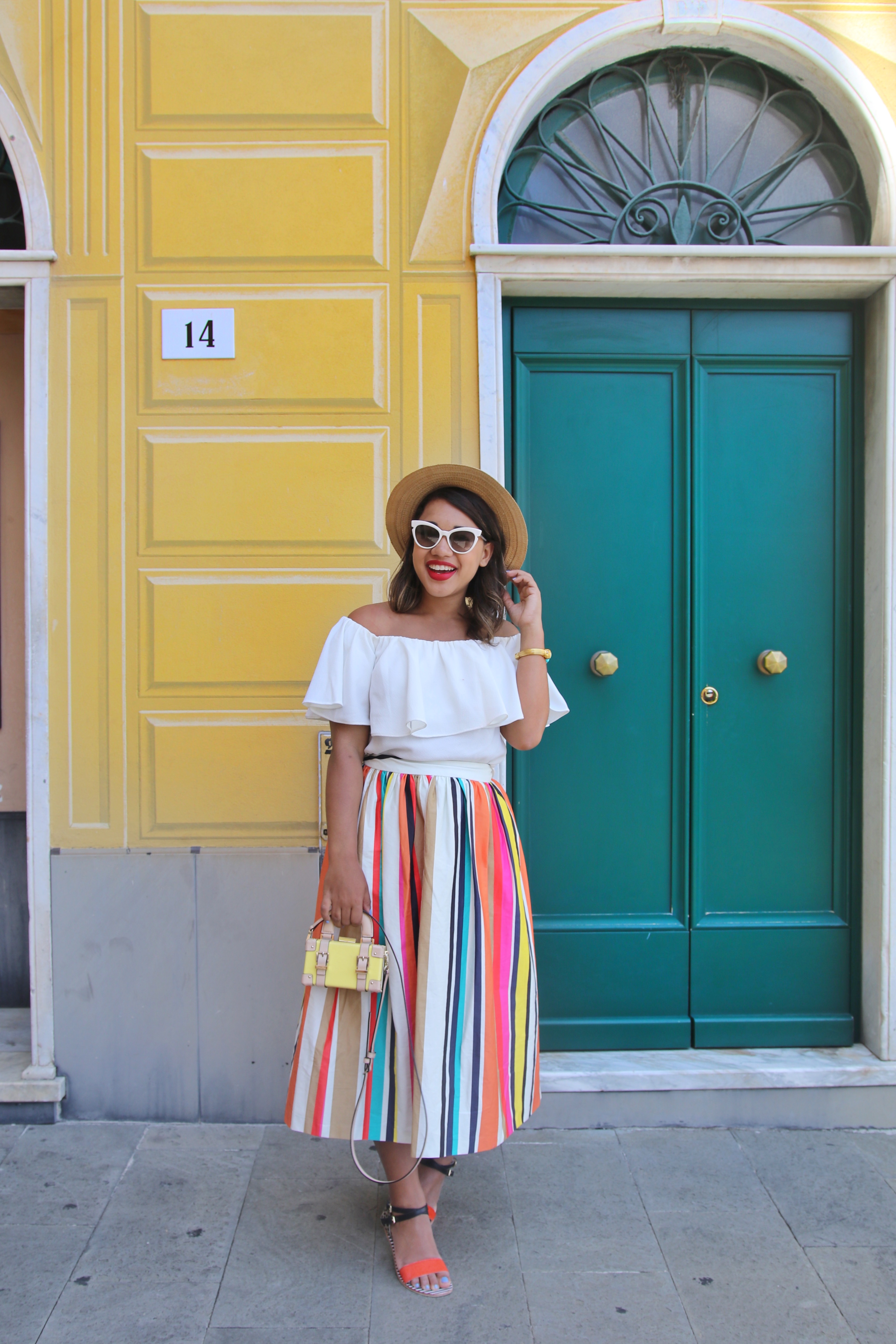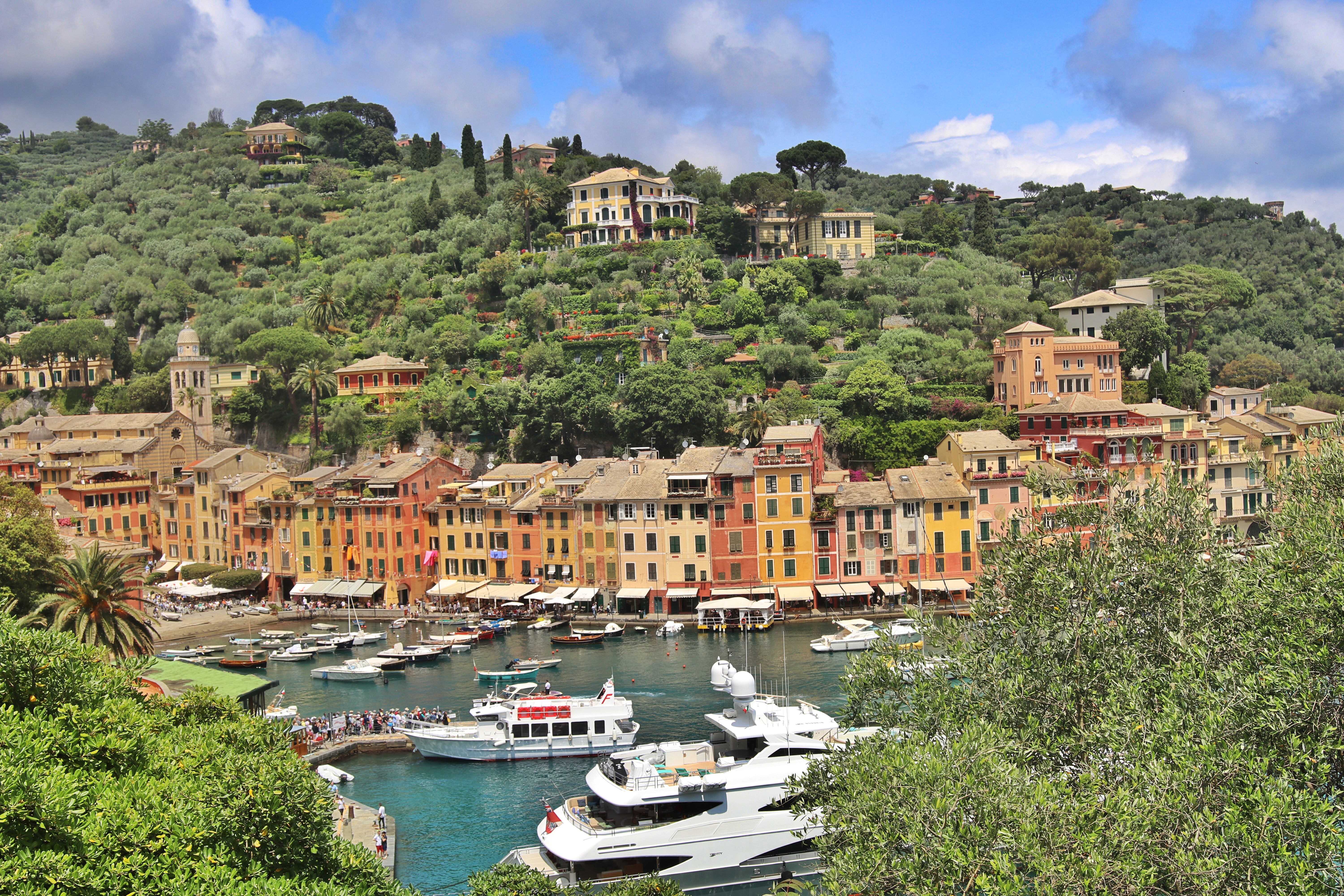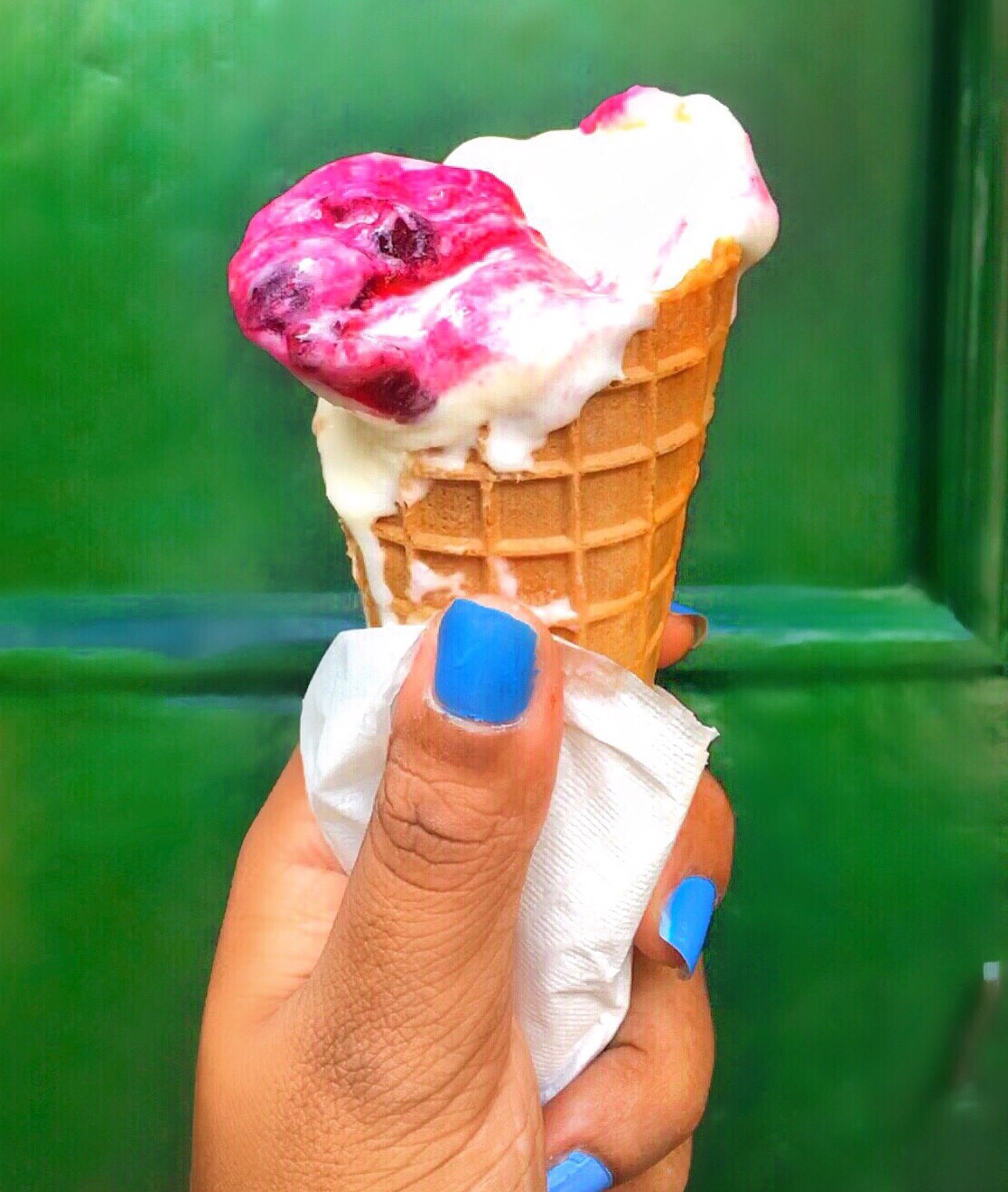 Although I know Quasimodo was in France, I thought I would channel Esmerelda vibes for this Italia look! So here I am, belly full of gelato and this off the shoulder top for the third or forth time on my trip with through the Mediterranean with Princess cruises, this time with a colorful midi skirt and some flat sandals.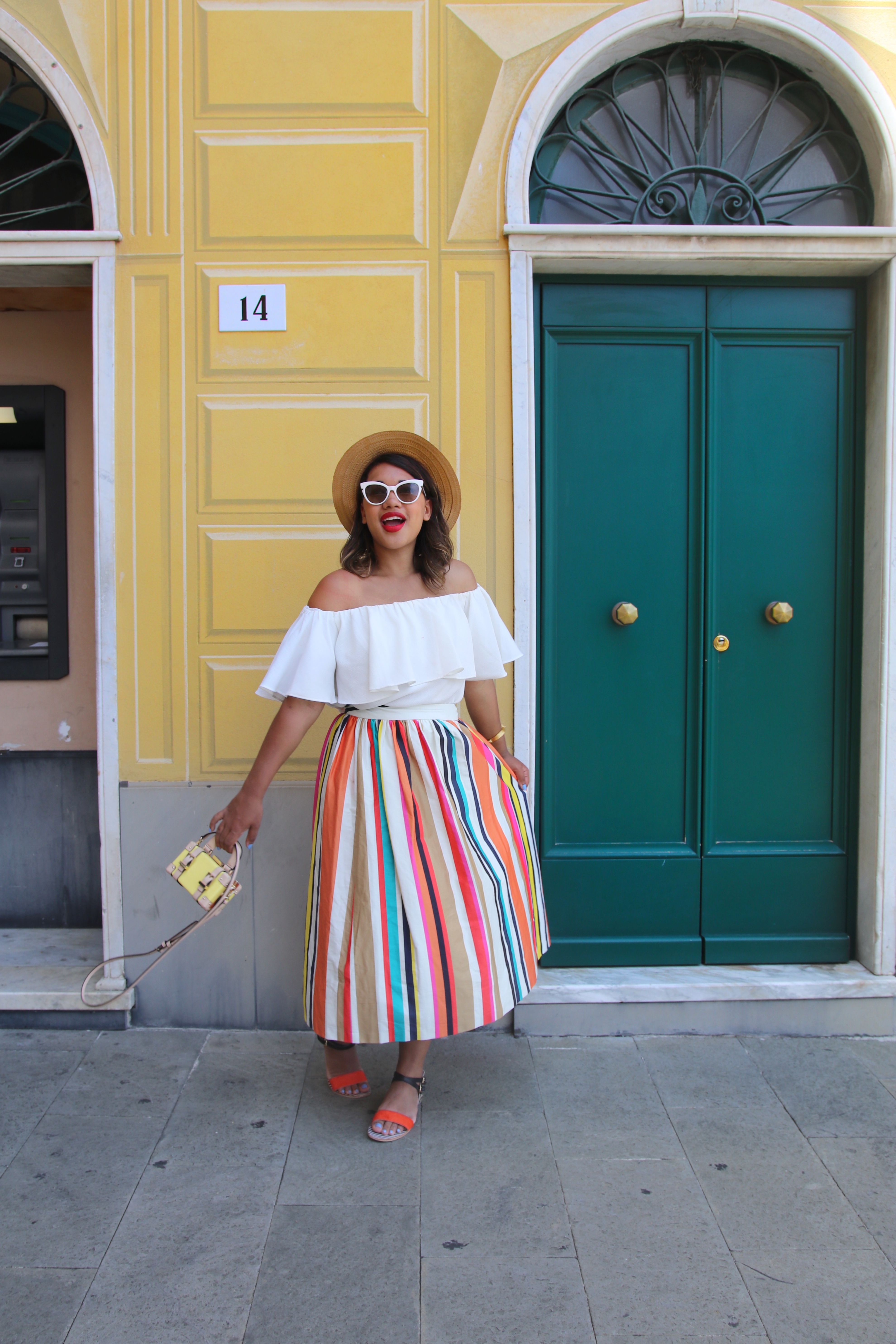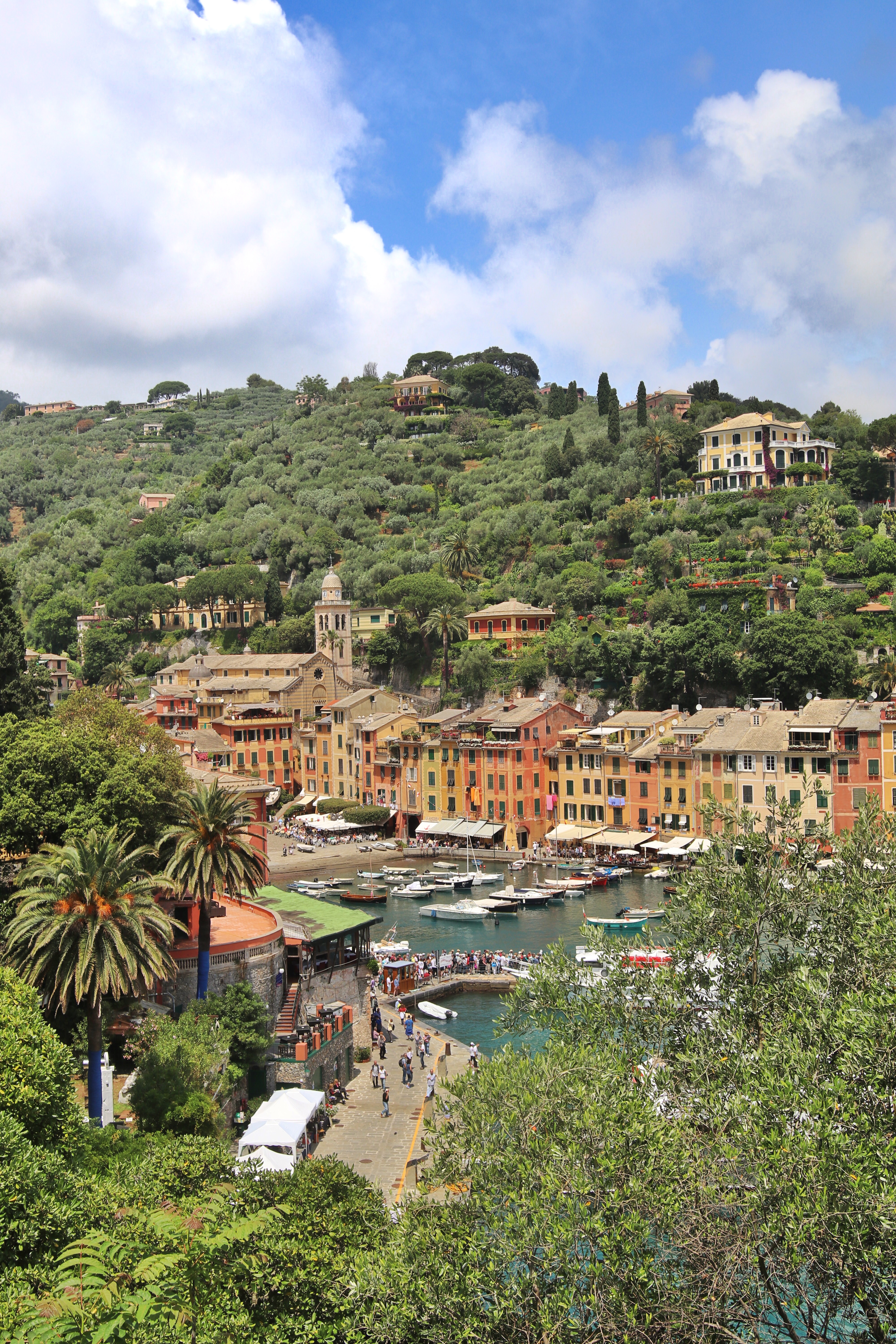 Color Me Cliff Notes
This skirt is the cutest! I love the candy stripes and that it has pockets, score! Its pretty light weight and extremely comfortable, great for twirling your way through Portofino. I'm wearing a size 0, my waist is pretty small but I should have gone up to a 2, or maybe just ate a little less gelato.
I don't think I can rave about this top anymore … just trust me when I say you need it in your wardrobe! Plus, see me style it again in Portofino here
As you know, these haircalf flats are the comfiest and super chic, I love that they're a basic but with a bold twist in color and texture. Oh and did you notice the black and white stripe soles? obsessed! PS – They fit TTS.

Every girl needs a good cat eye sunny! These make me feel like I'm a old movie star! Worth the splurge, but giving you a look for less version below, obvi 🙂
I lived in this hat in Europe because my hair was so not hashtag hair goal in the humidity! I actually destroyed this hat when we got rained out on our last day and left it behind 🙁 but I loved it so much (and it's only $28) so I already ordered a new one!
This bag won't fit my phone, mostly just my tiny wallet and a compact but it's cute and on sale and not to mention CUTE so I bought it, oops! Comes in red too!
SHOP THE LOOK: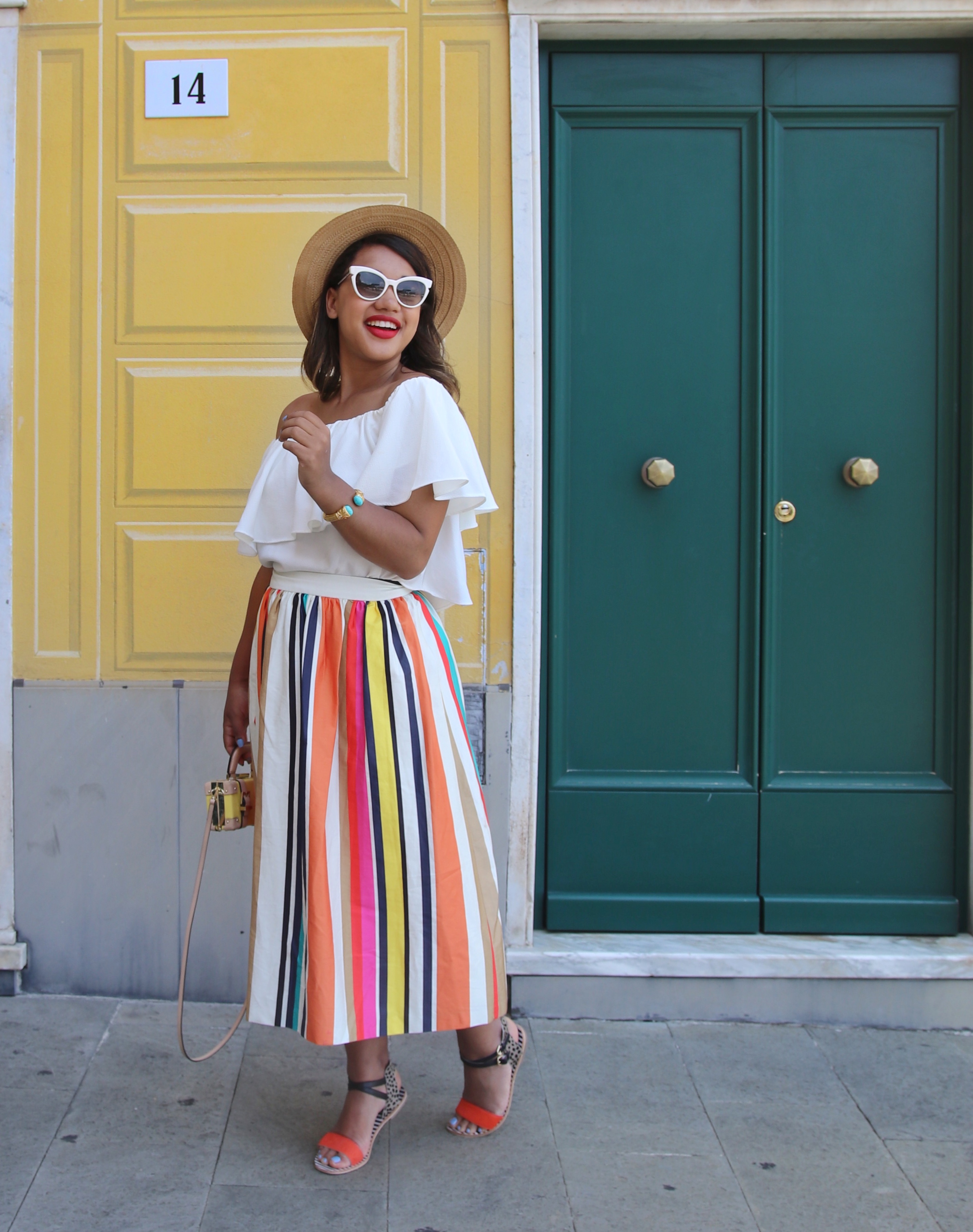 This skirt is selling out quickly so here are a few places to buy it:
alice + olivia Nikola Full Skirt  • $440  // Also here • $440  // On sale here  • $294  // also Here • $264

kate spade Go Fly a Kite Mini Luggage • $218.99  // (or here for $196)
Fendi Ivory Cat-Eye Sunglasses • $350  // (look for less Vivian • $28 )
Women's Hinge Straw Boater Hat – Brown • $28  // (splurge version • $375)
Off-The-Shoulder Flutter-Sleeve Crop Top • $66.99  // (plus size here • $99 )
Ingrid Sandal • $108 (comes in more colors)
P.S. if you ever make it to Italy, have some gelato for me!  (Incase you didn't gather, I love gelato)
Thanks to Princess Cruises for sponsoring this trip // book your own adventure here
SHARE OR SAVE FOR LATER