Oct
29
2015
Oct 29 2015
I'm NOT Like Other Girls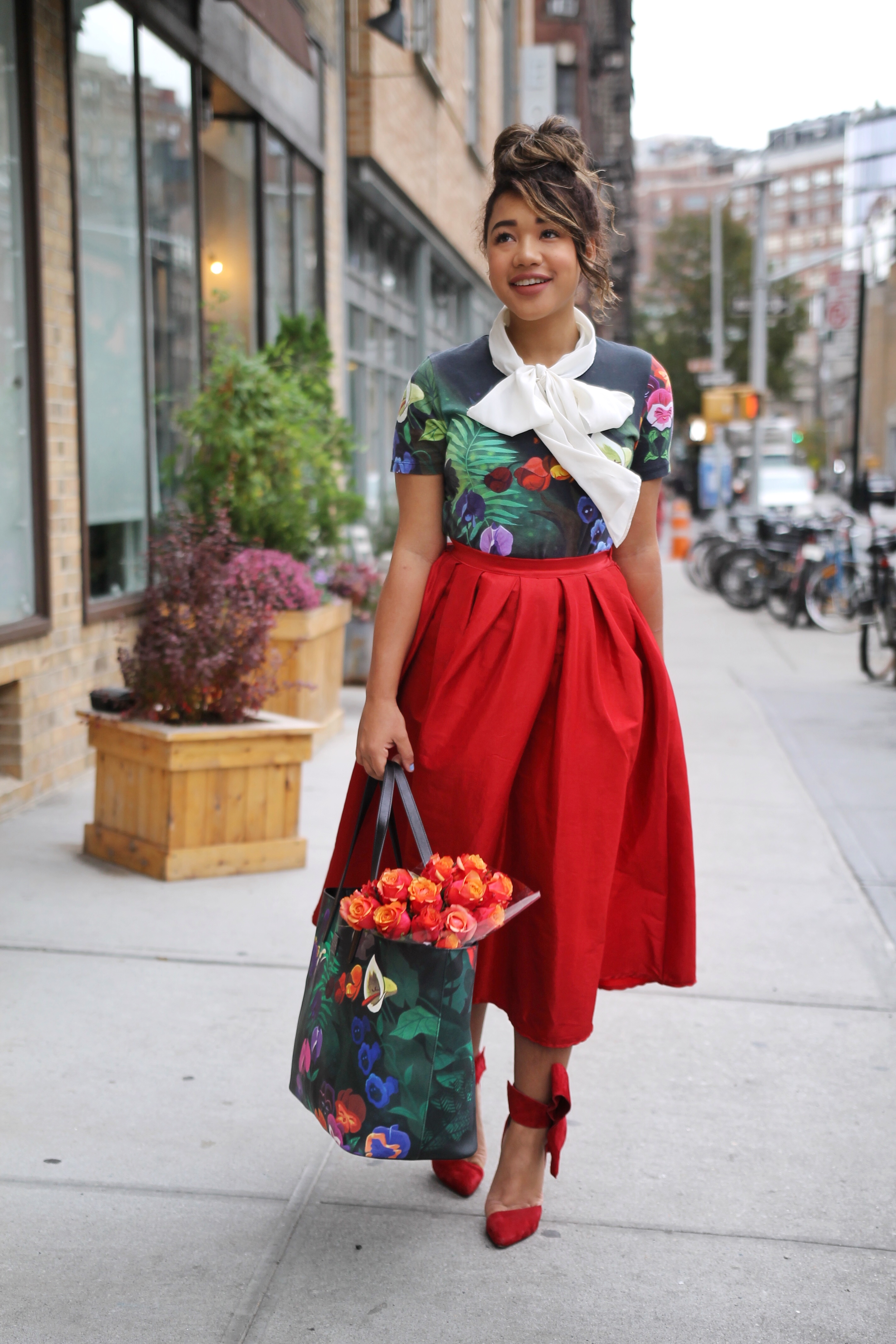 Welcome back to Wonderland!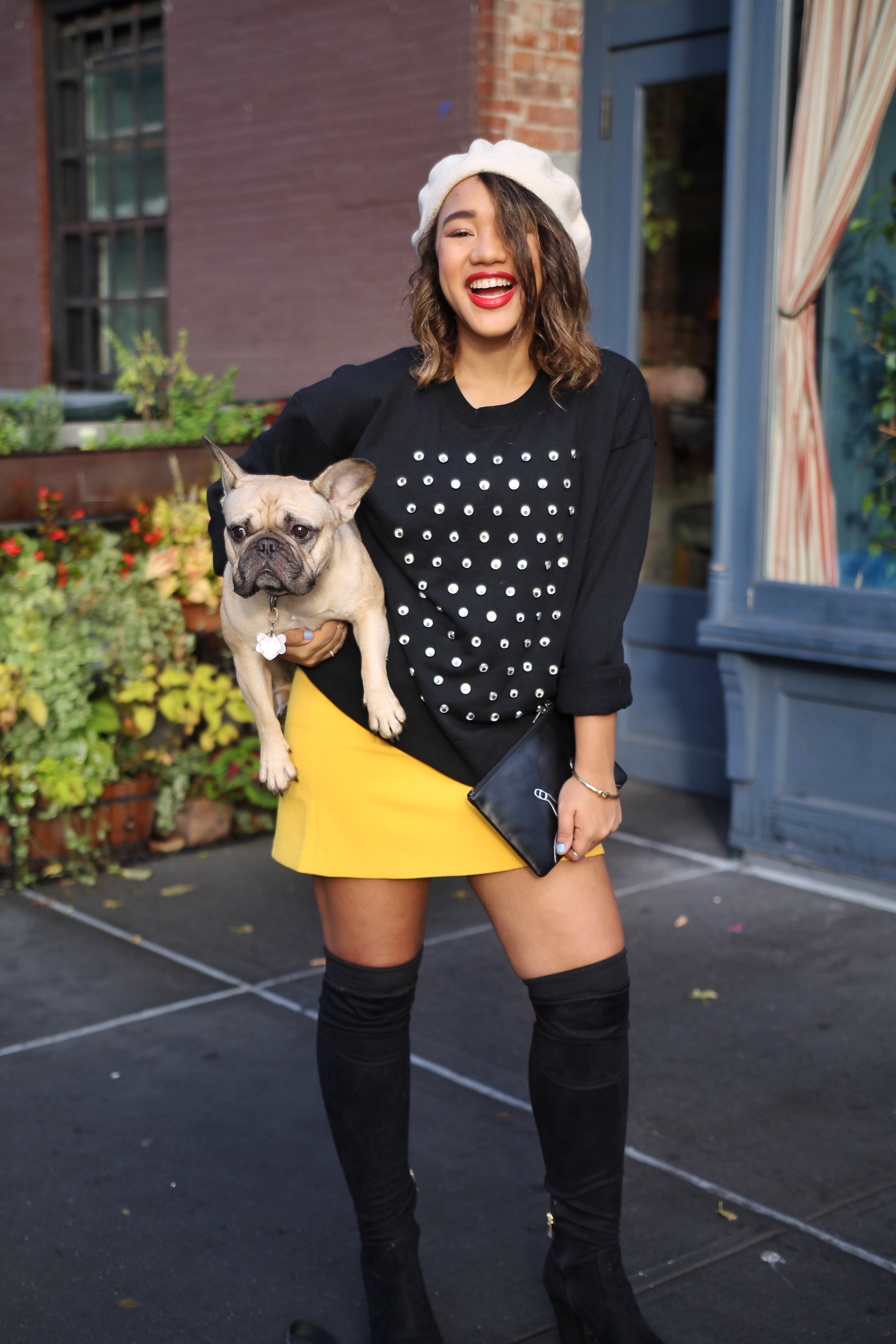 Today I'm painting the roses red, sharing a sneak peek at a new exclusive Disney capsule collection and inviting you to a very important date all while proving why I'm not like other girls! So keep reading for a first look at this Alice-inspired collection and for the chance to shop it early at the preview party.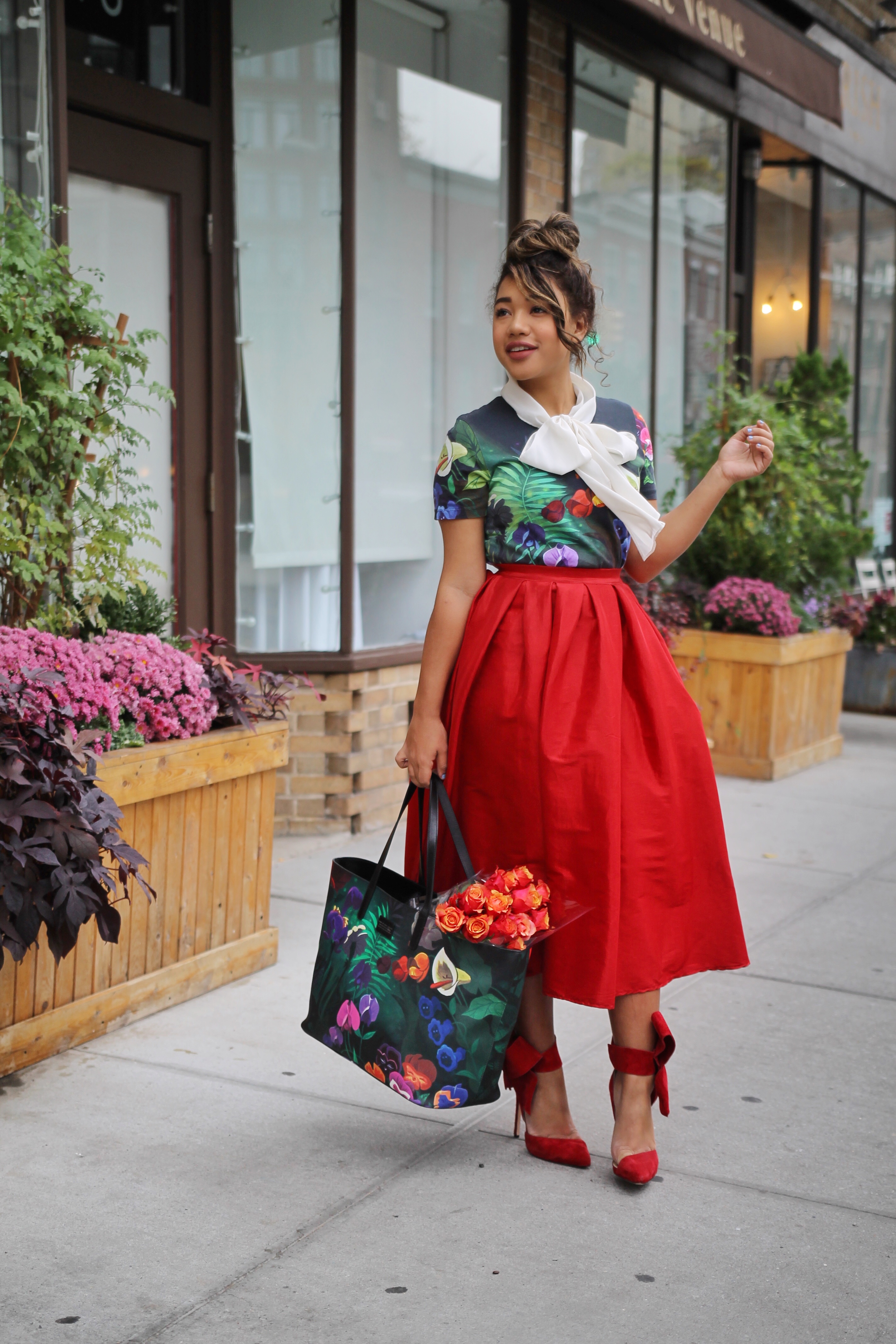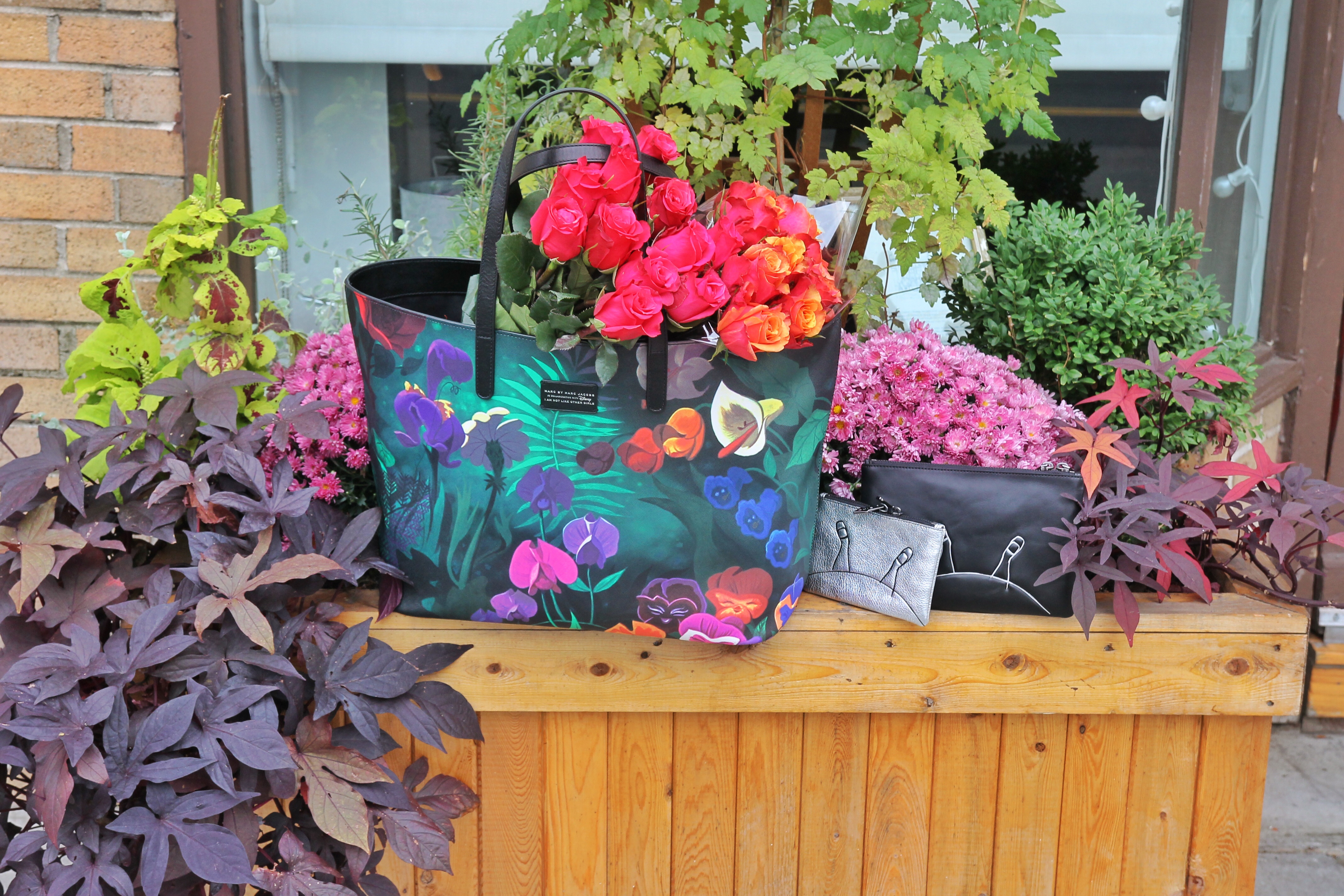 It's no secret that I'm young at Heart – I mean come on, I eat like a twelve year old (chicken fingers & candy for breakfast please) and am always spilling something on me – plus my mom is my BFF so yes, Inner Child doesn't even being to describe this gal! But I do dress like a big girl (for the most part) known to rock a midi skirt, printed dress, high heels or a designer bag that I shouldn't be spending my rent money on – #oops. SO when power house designers team up with a favorite memory from my childhood – I got MAD as a hatter!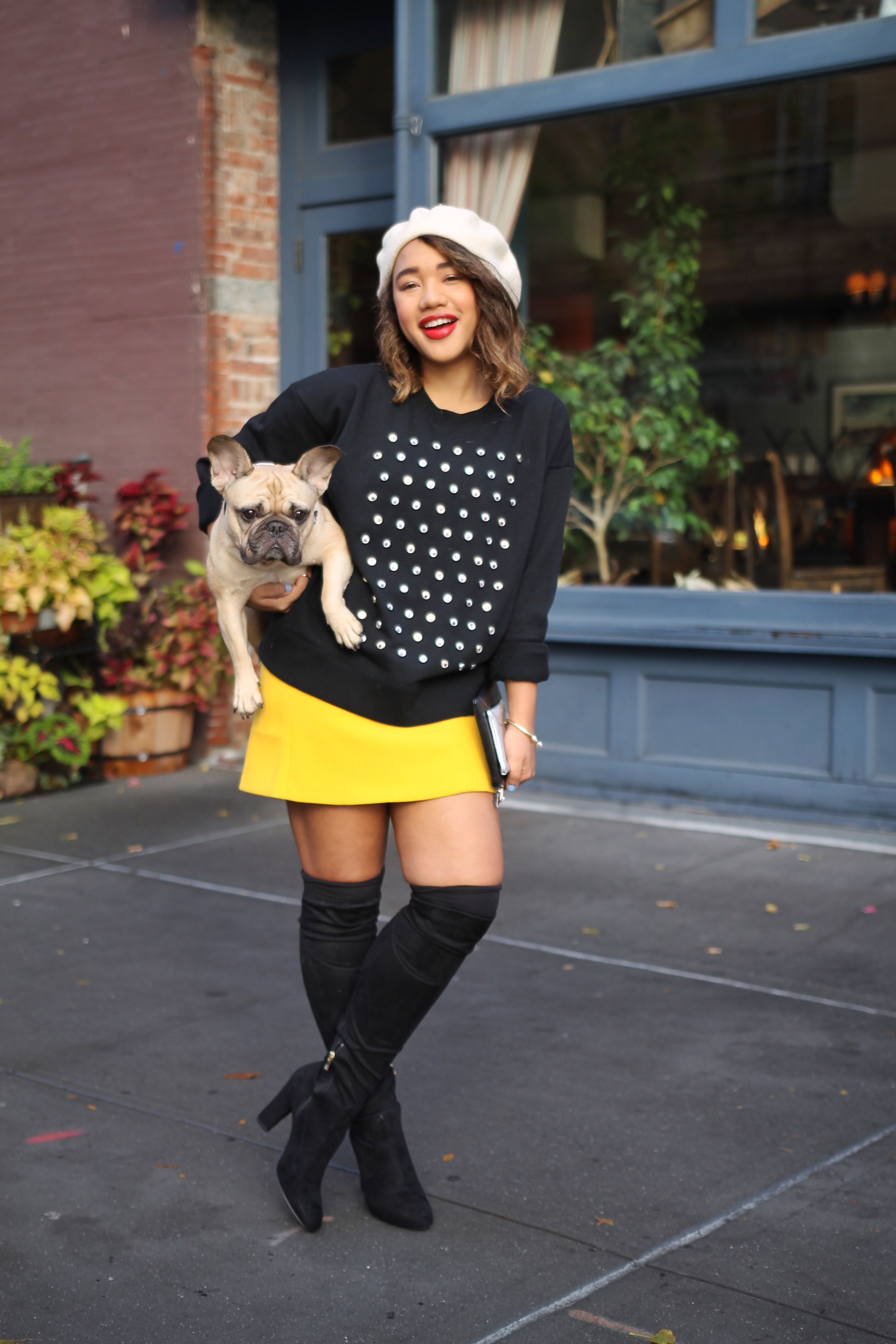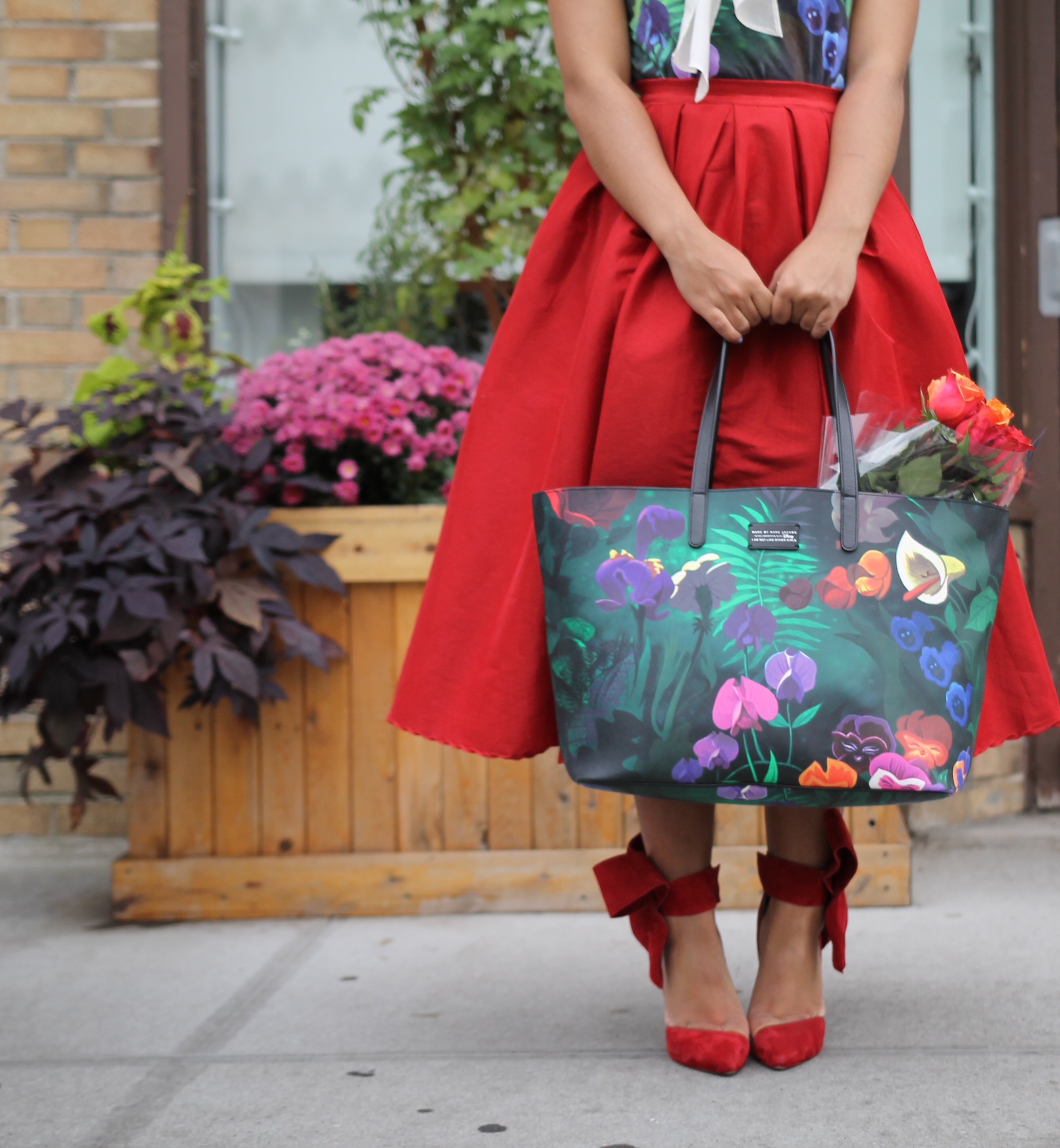 So today I am going all sorts of Color Me Crazy with excitement to be sharing the new Disney Capsule Collection Inspired by Alice In Wonderland – "I Am Not Like Other Girls" in brought to life by MARC BY MARC JACOBS. This limited edition holiday collection honors girls with a bit of quirk and celebrates those who dare to be different and stand out from the crowd with their fearless fashion sense, bold life choices and irreverent whimsy. I am proud to say I fall into that category and love being and celebrating the things that set me a part, I'm not like other girls, never have been, never will be and I couldn't be happier about that fact!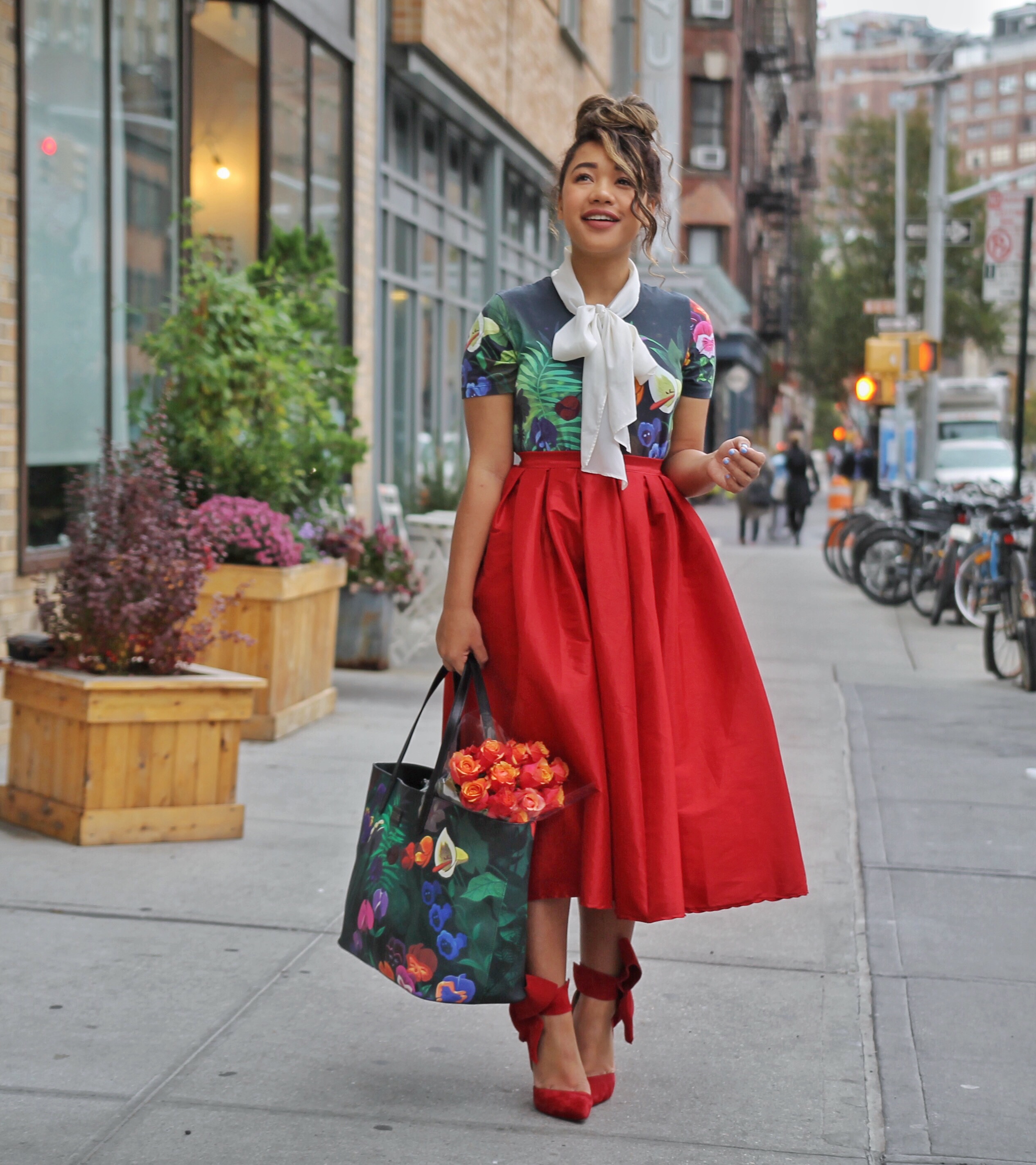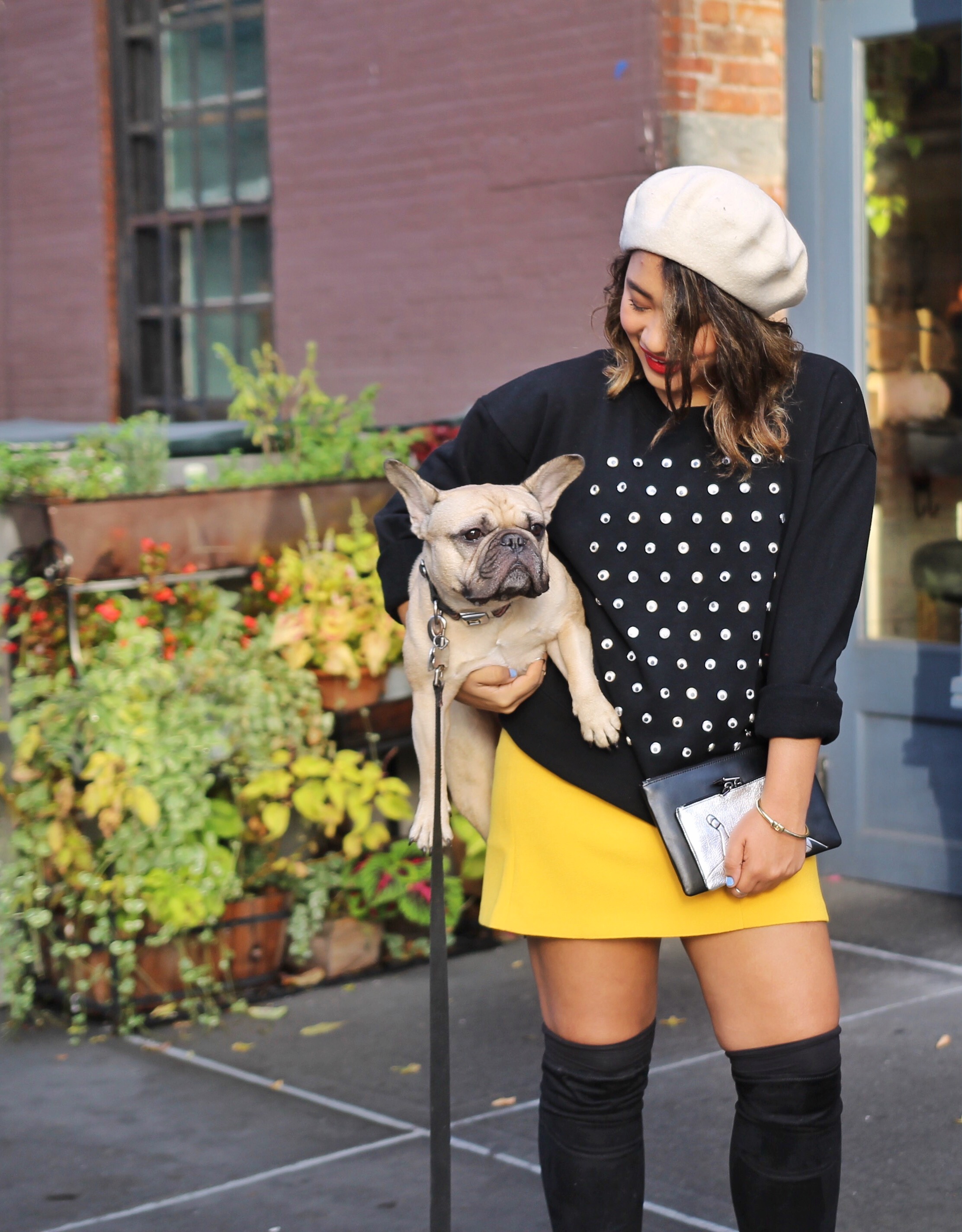 One of my favorite parts of the collection is how effortlessly some of your favorite scenes from this cult classic are subtly hinted to throughout, google eyes, bows, the Cheshire Cat and laughing flowers to help you stand out in style.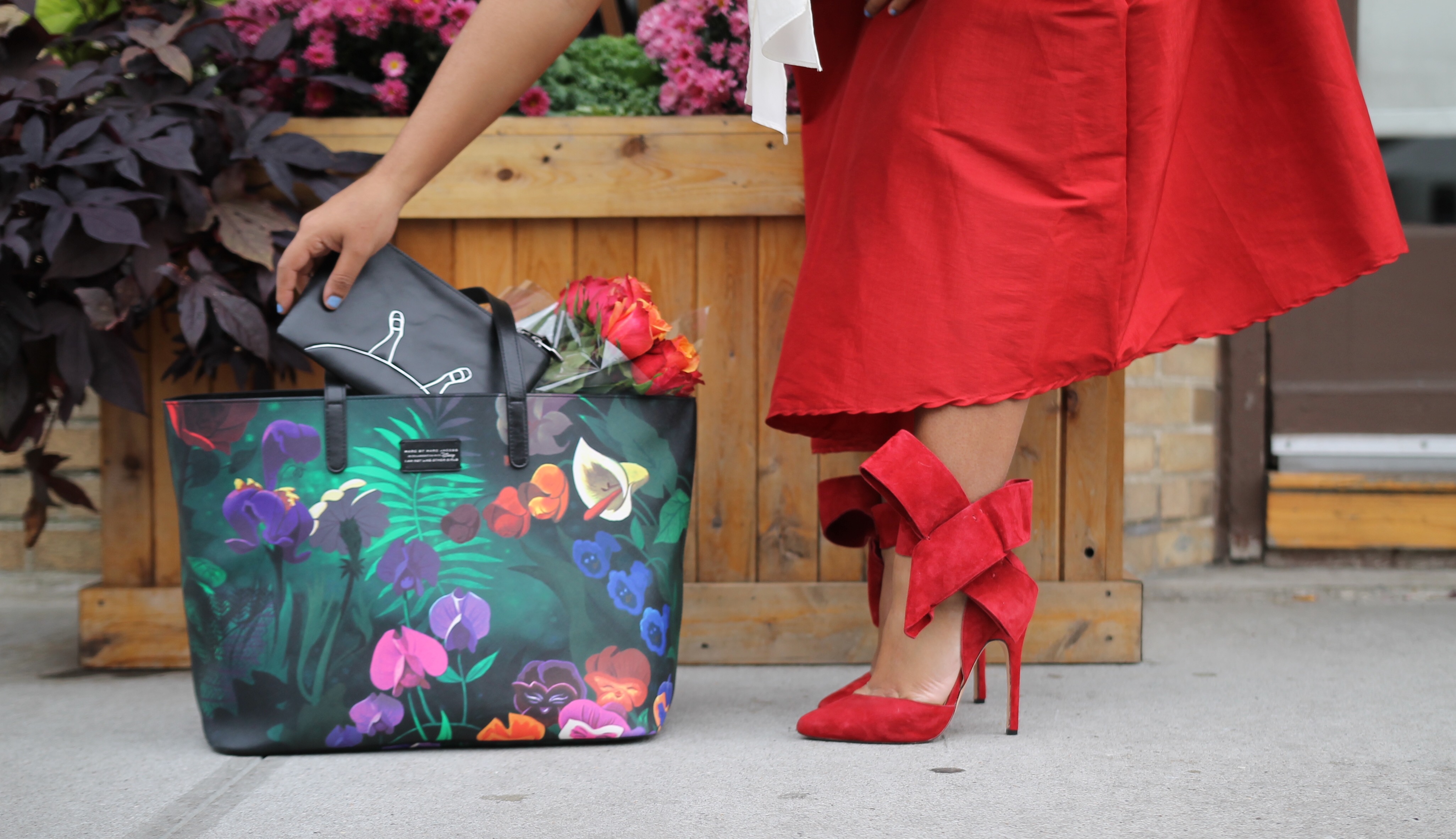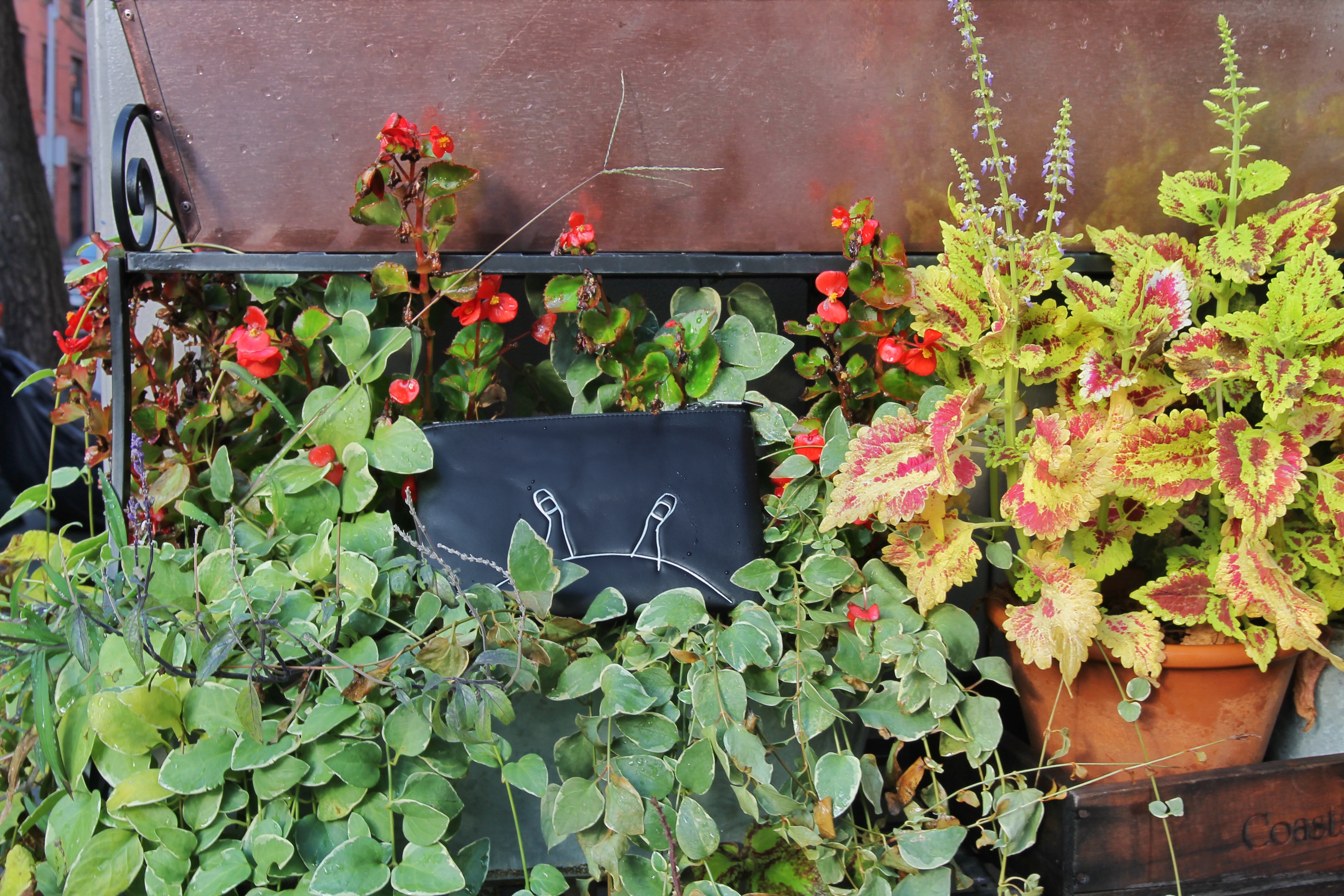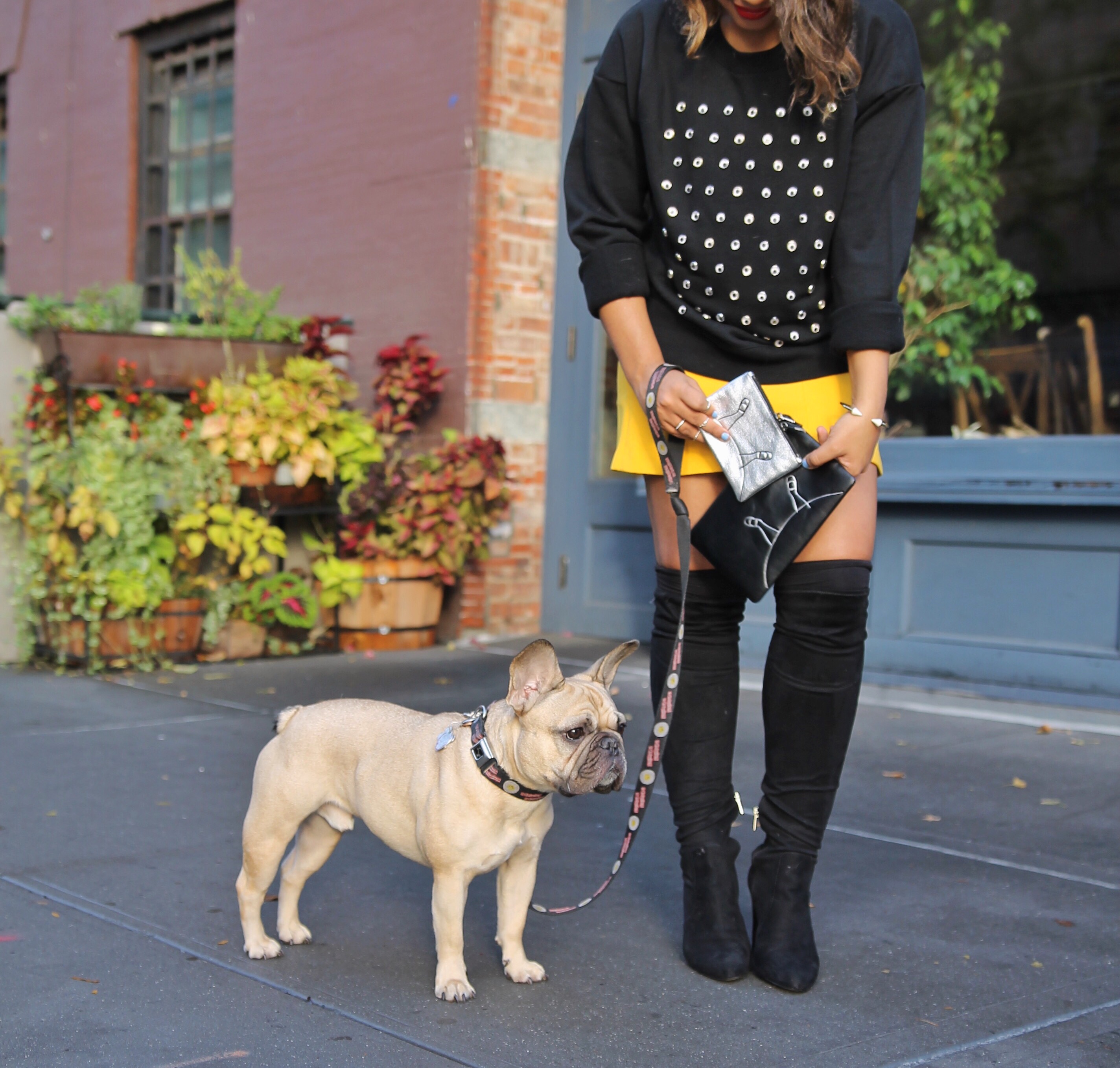 I have always had a strong affinity for Alice in Wonderland – for my 21st birthday I celebrated by hosting a mad tea party for my closest friends, the following year I was the queen of hearts for Halloween and this year I created a DIY costume by the White Rabbit (see it here). As time passes, this continues to be a striking story that enchants me and everyone else, I think that's what gets me most excited about collaborations like this – the fact that although Disney immortalized this celebrated story into a forever classic back in 1951, we're still forever OBSESSED with all things Alice! Despite the passing of time, all of the elements from this Disney darling are forever.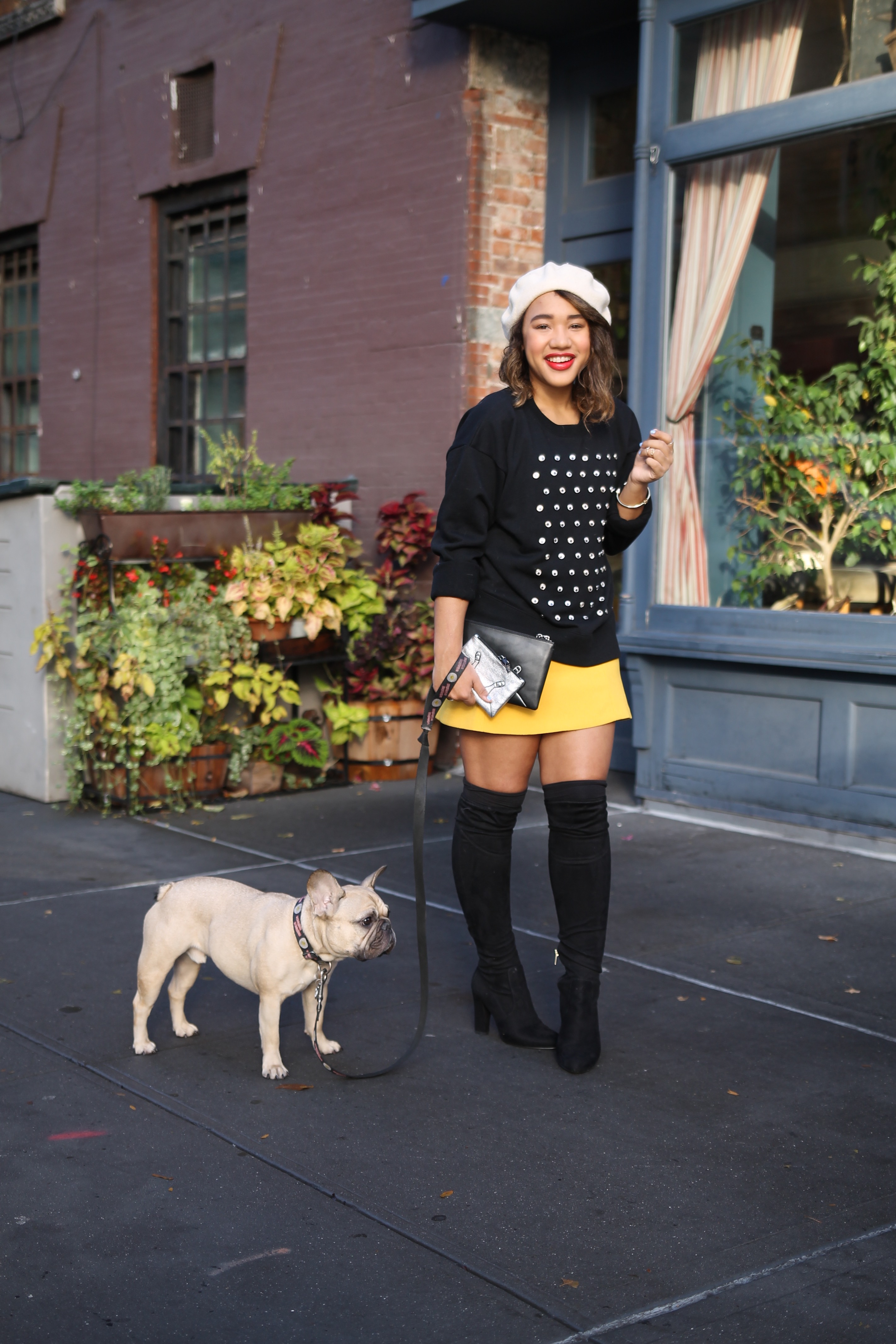 PARTY TIME!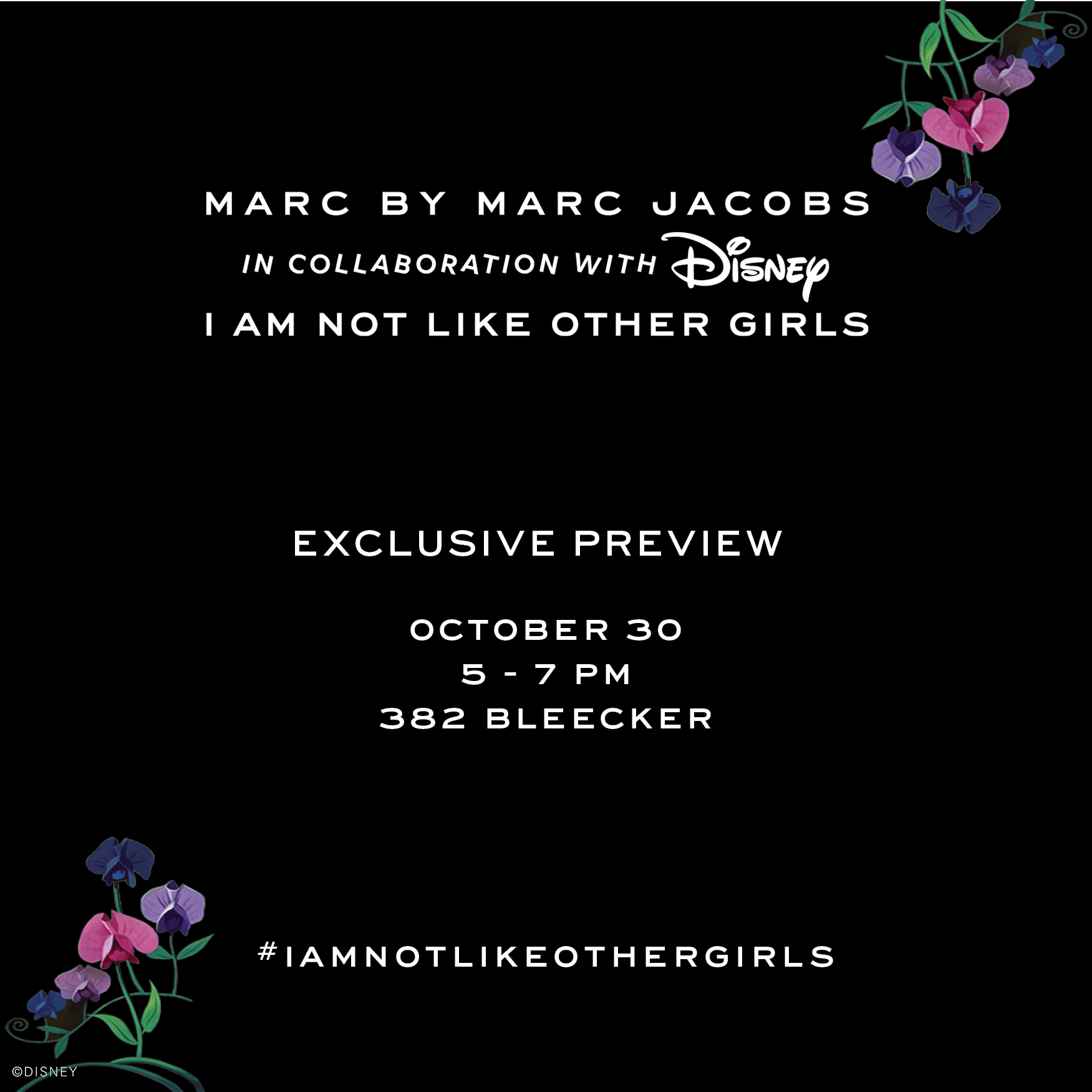 Okay so now that you're totally smitten, how do you feel about celebrating this super chic collection with me? Free tomorrow? You better by! Stop by the POP UP from 5-7 for an exclusive sneak peek and pop-up-PARTY! Cant't want to see you there!
OOTD DEETS: My Sweatshirt, Tee, Tote and Pouches are part of the collection.
Read more about this collab Here, Here & Here or shop it below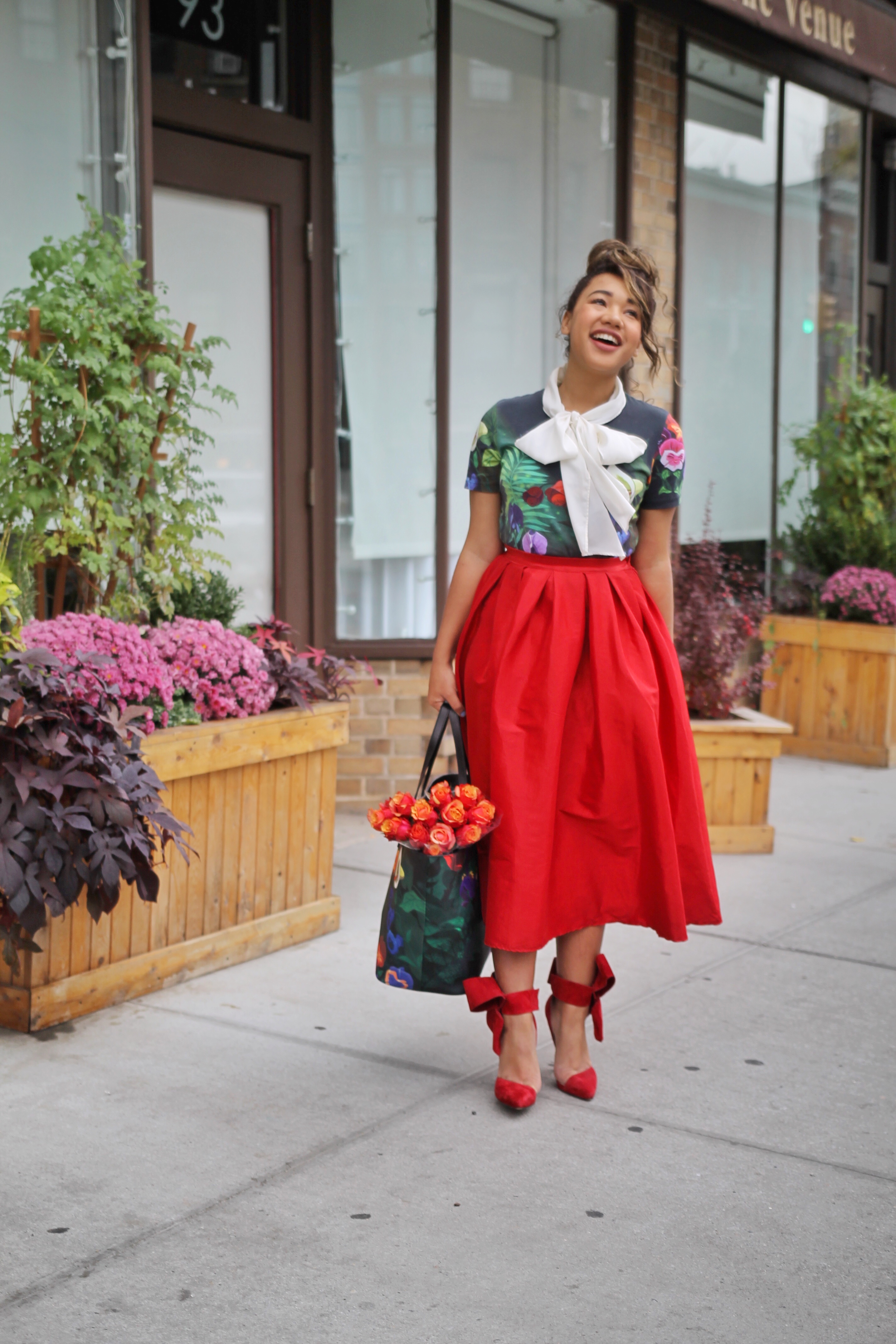 The collection will be available November 1st exclusively at the MARC BY MARC JACOBS Holiday Pop Up store located at 382 Bleecker store – Happy Hunting, Silly Rabbits!
SHARE OR SAVE FOR LATER