Sep
16
2016
Sep 16 2016
Ivy Leauge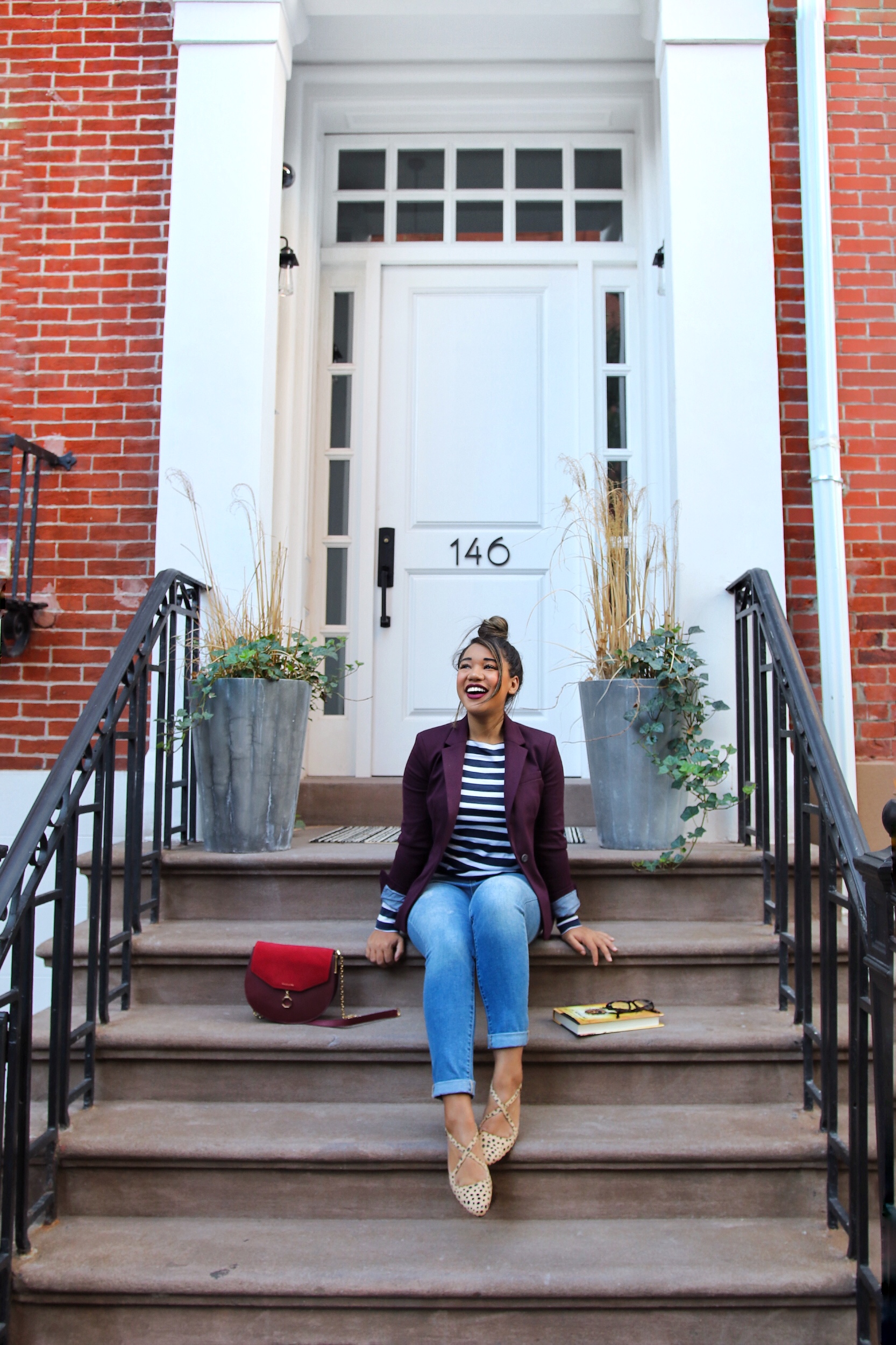 It's Fall, It's Fall (Well it's September and to me thats close enough).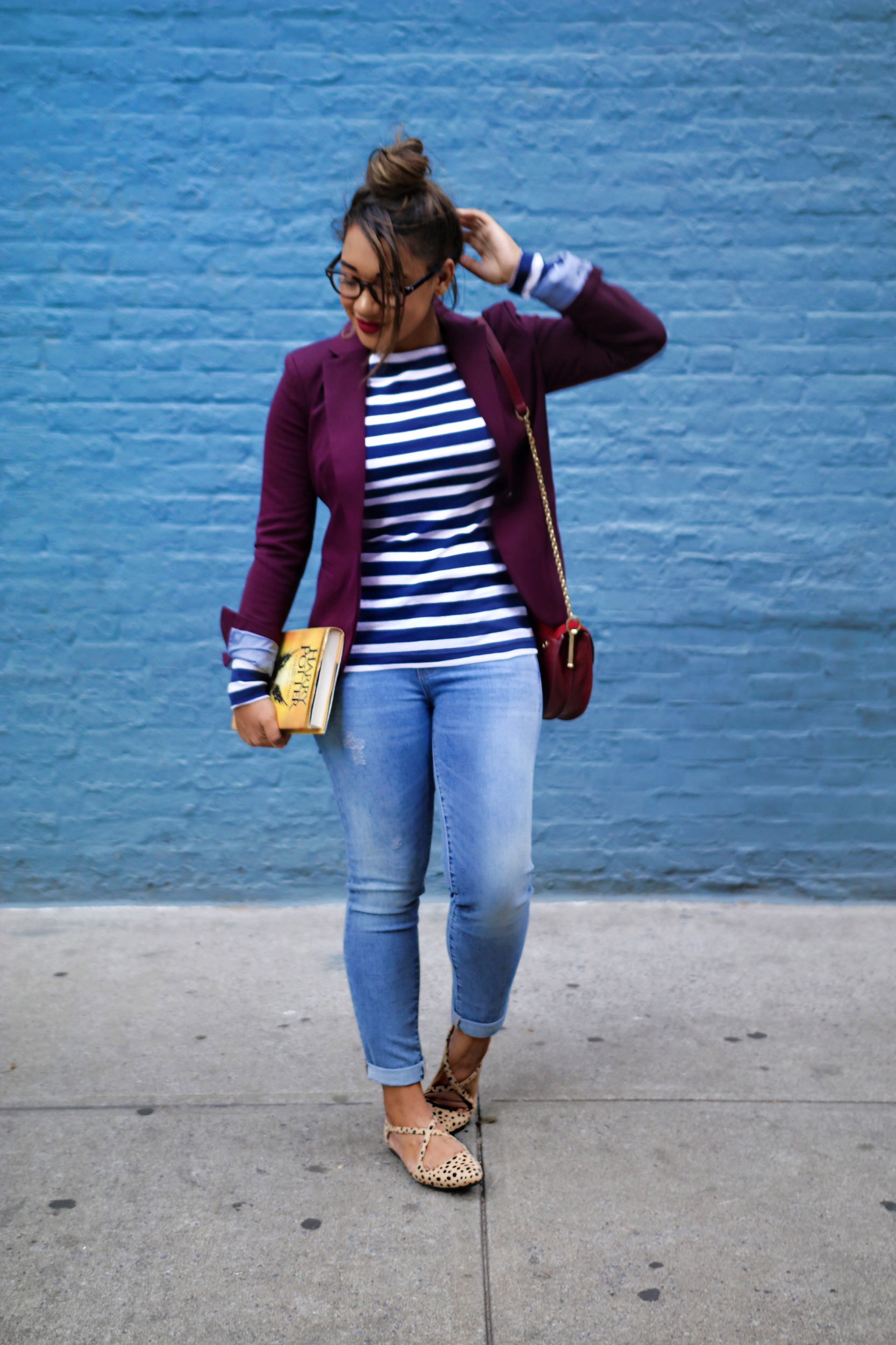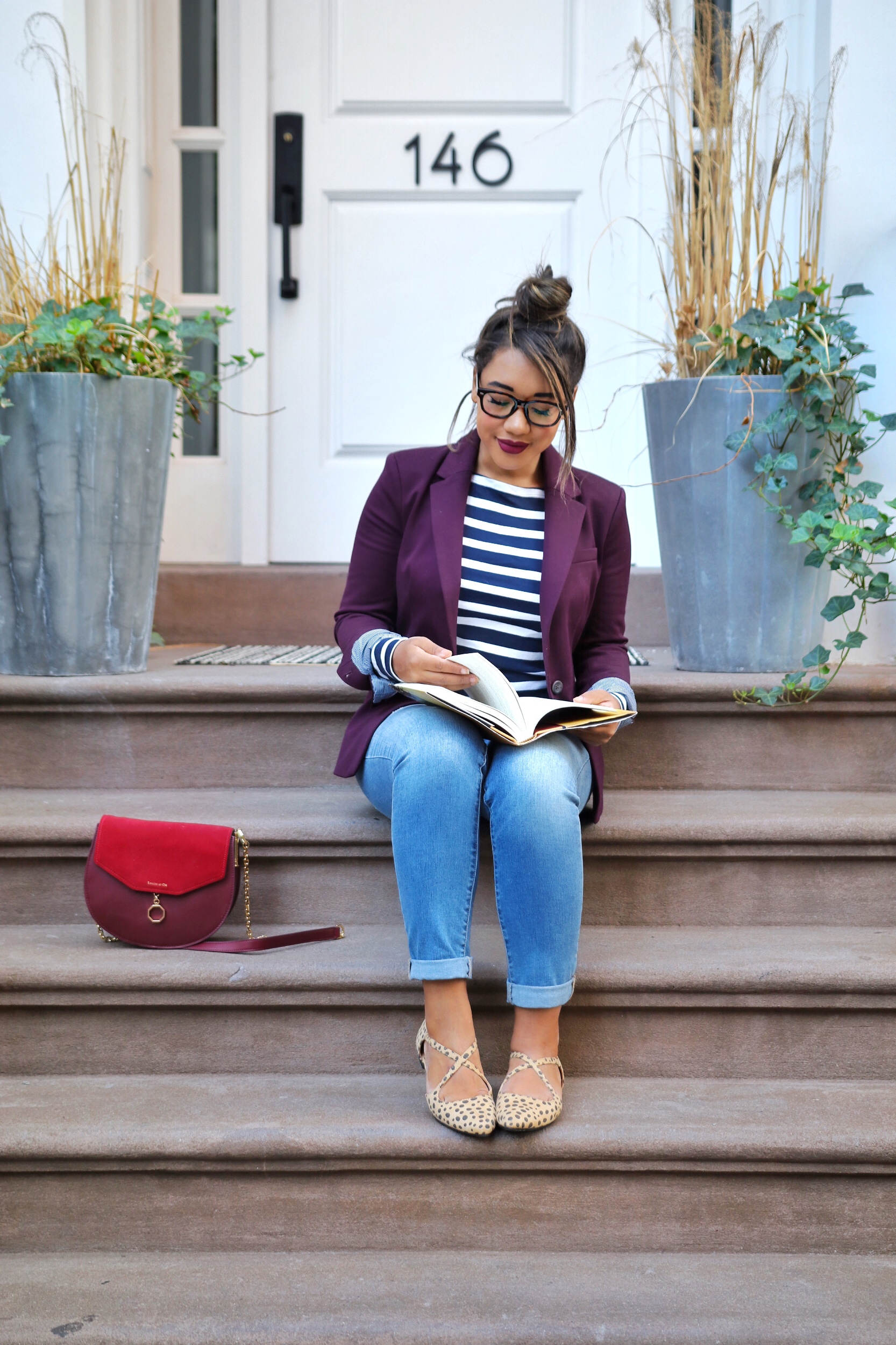 Fall is FUN! Layering, Pumpkin Spice everything, BLANKET SCARFS, gee I love it all.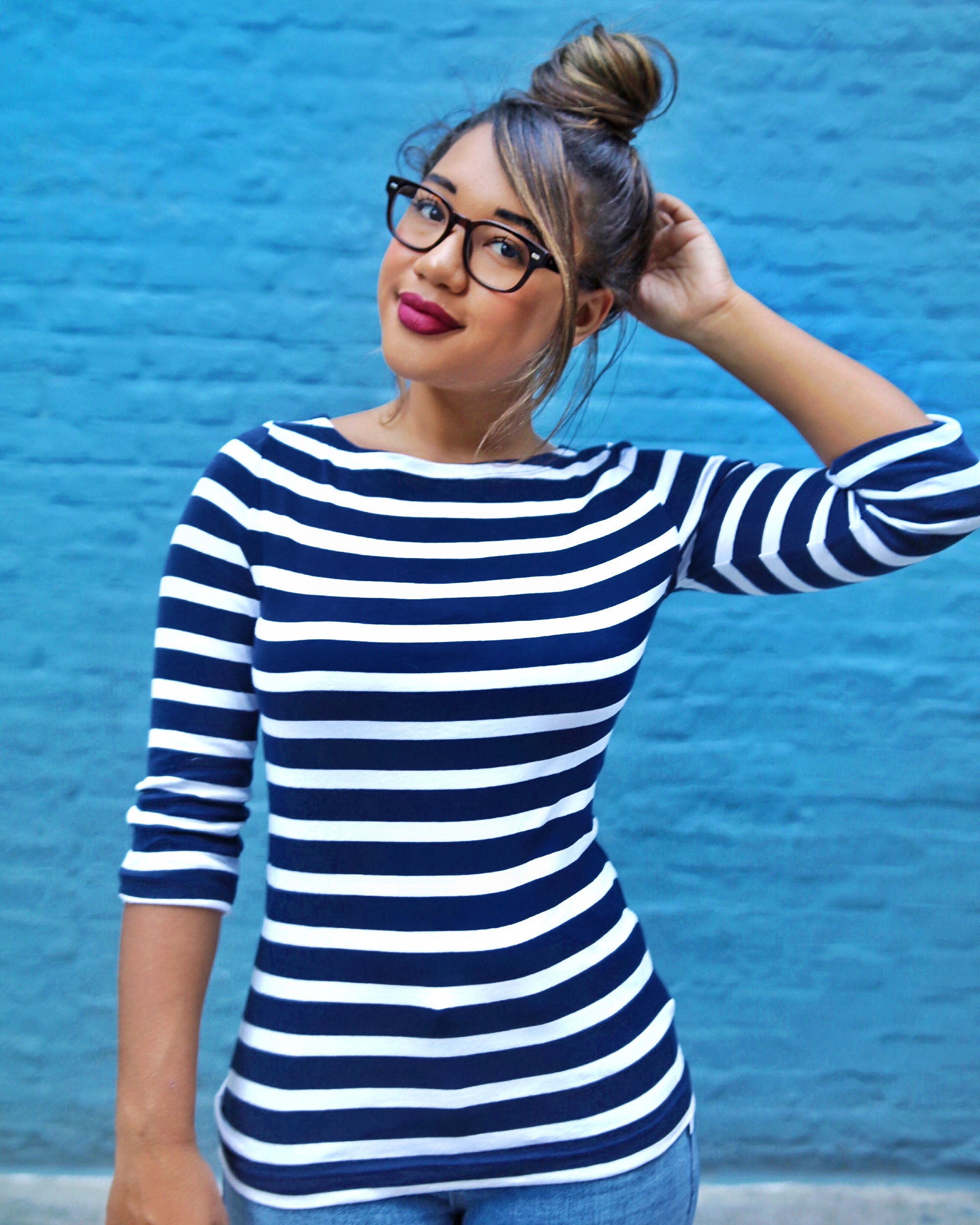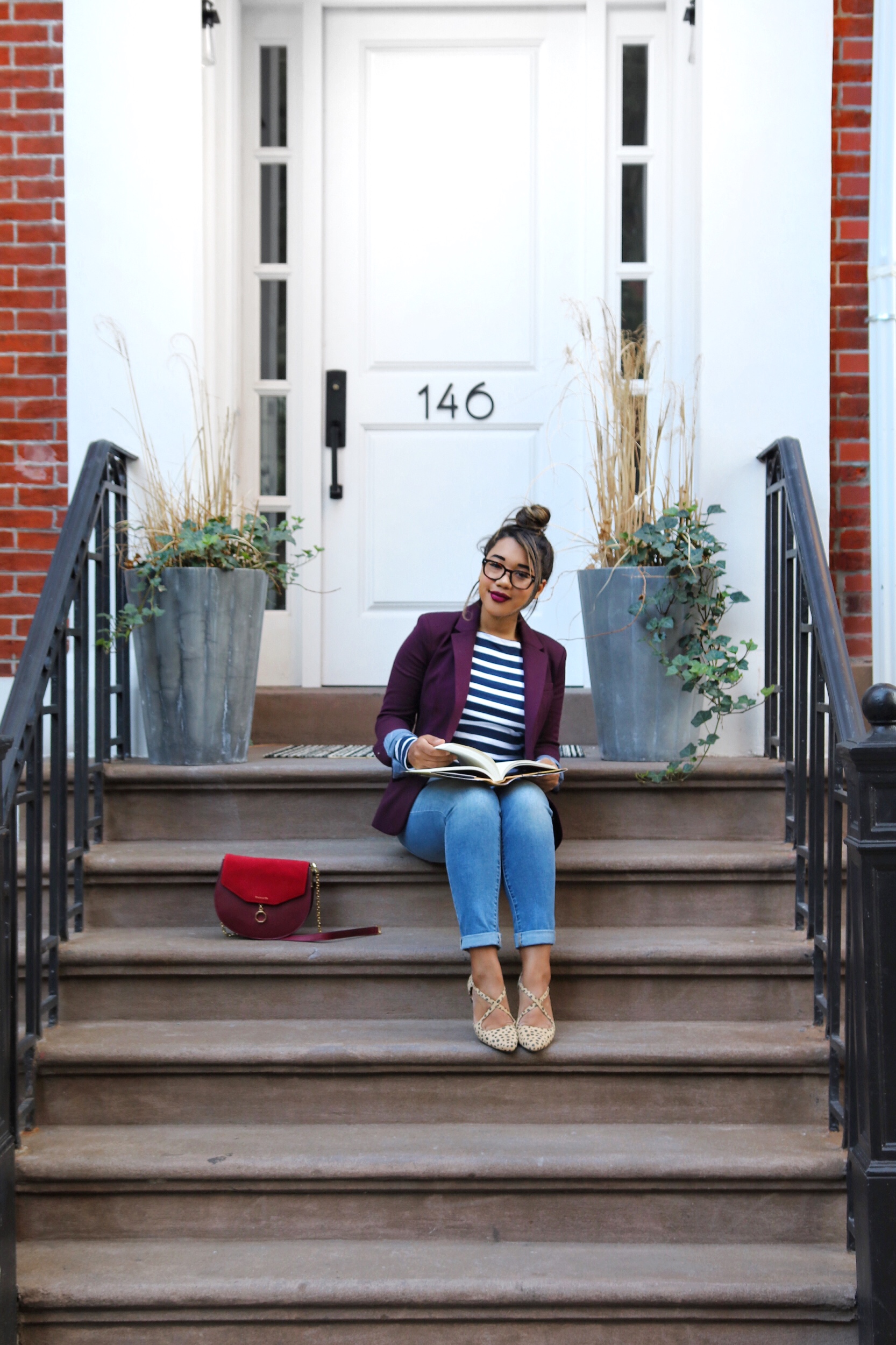 I also love getting all nerdy in collegian inspired attire a la Gap Factory! Not sure why that when the leaves changes I go full on Rory Gilmore, but I do and I'm glad. I read more in the fall (tbh I mostly reread Harry Potter), layer more, and this year (for the second year in a row)  I find myself watching Gilmore Girls again from the beginning. I guess doing so has awoken my inner Rory and inspired my style, hence this outfit.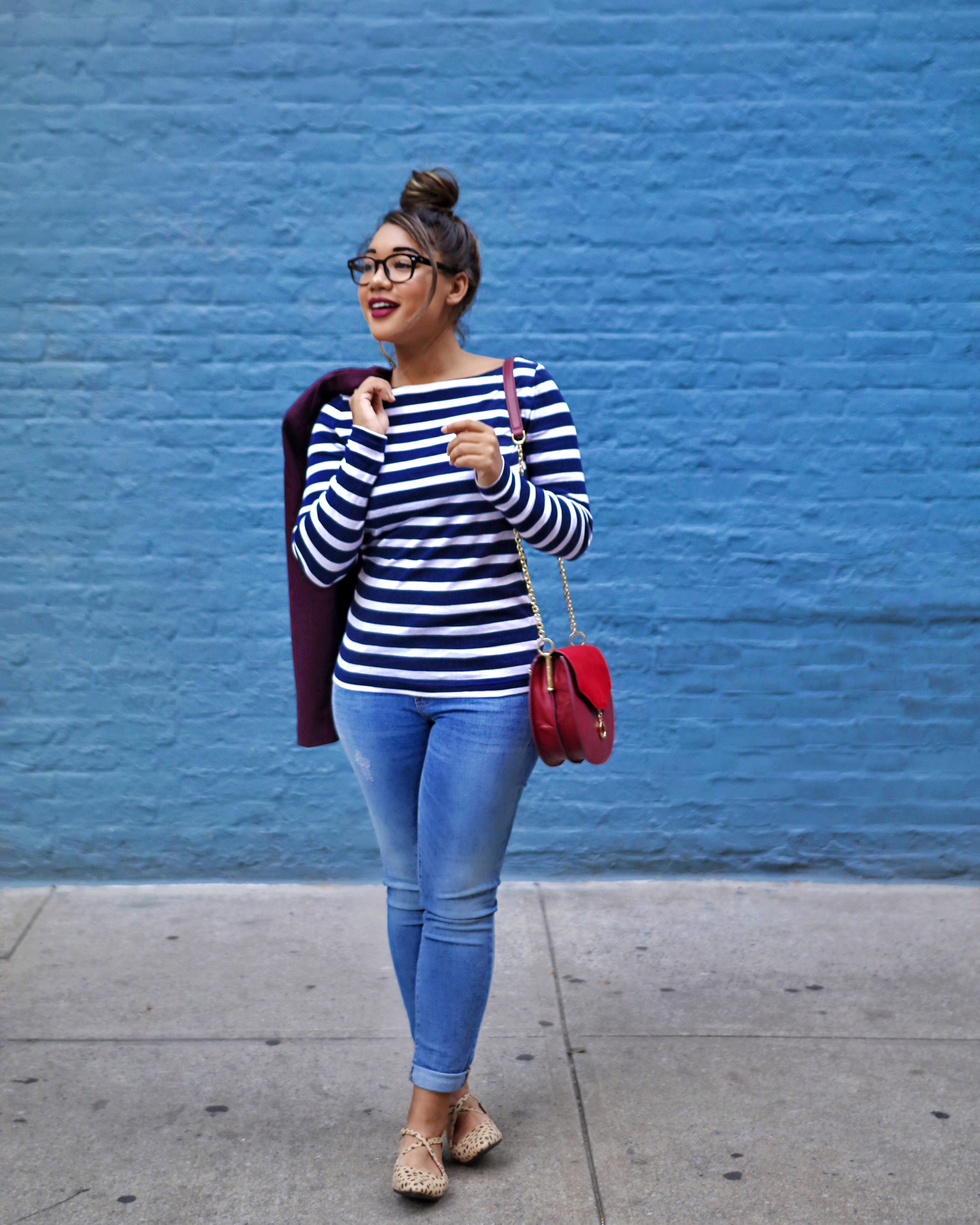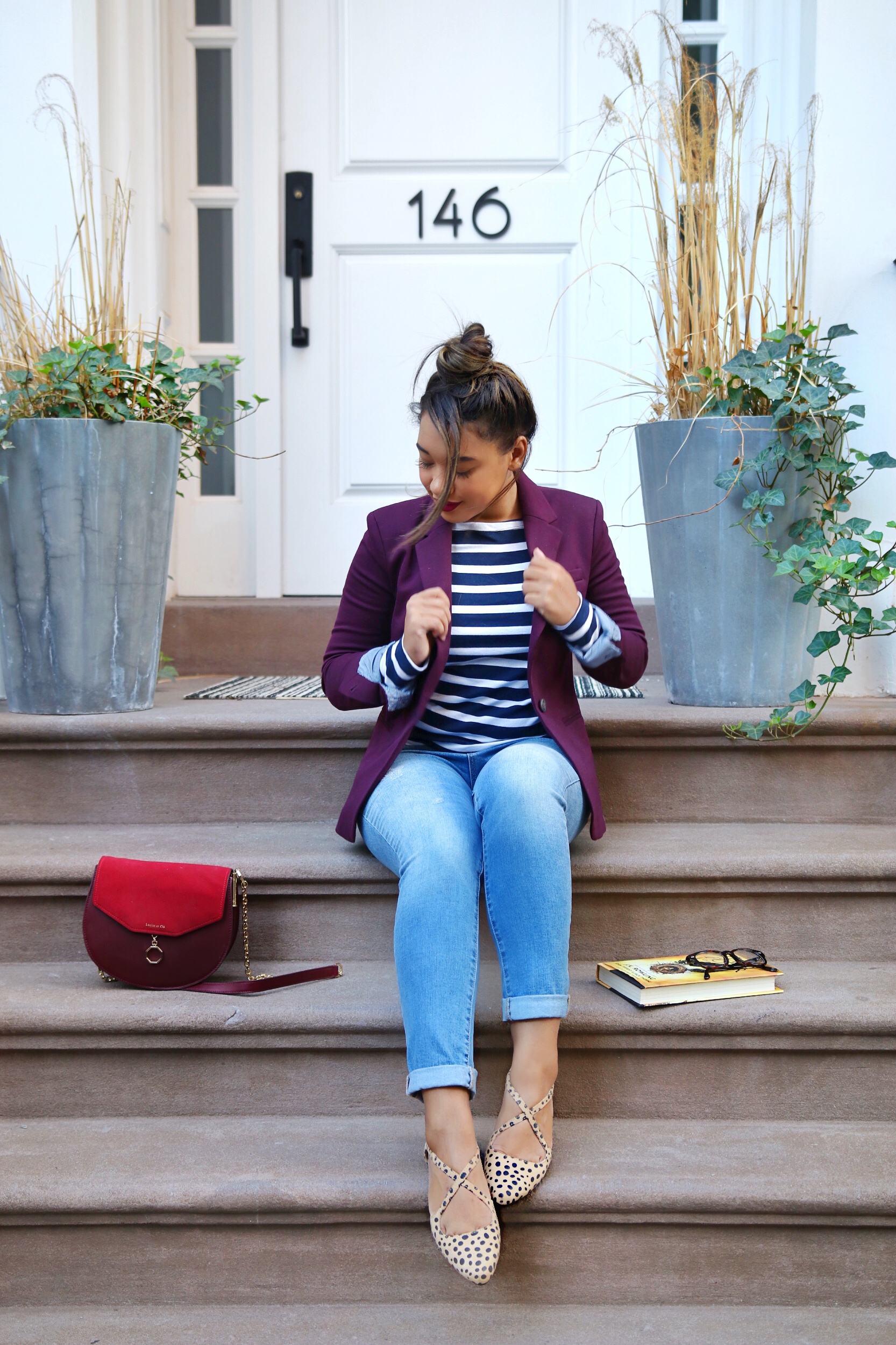 Today's look is a Rory twist on back to school cool, I'm pretending I'm attending Harvard in 2005 (even tho we all know Rory ended up at Yale, but #same). Even if you didn't go Ivy League, you can score some East-Coast inspired basics to rebuild your fall wardrobe (like me) at Gap Factory!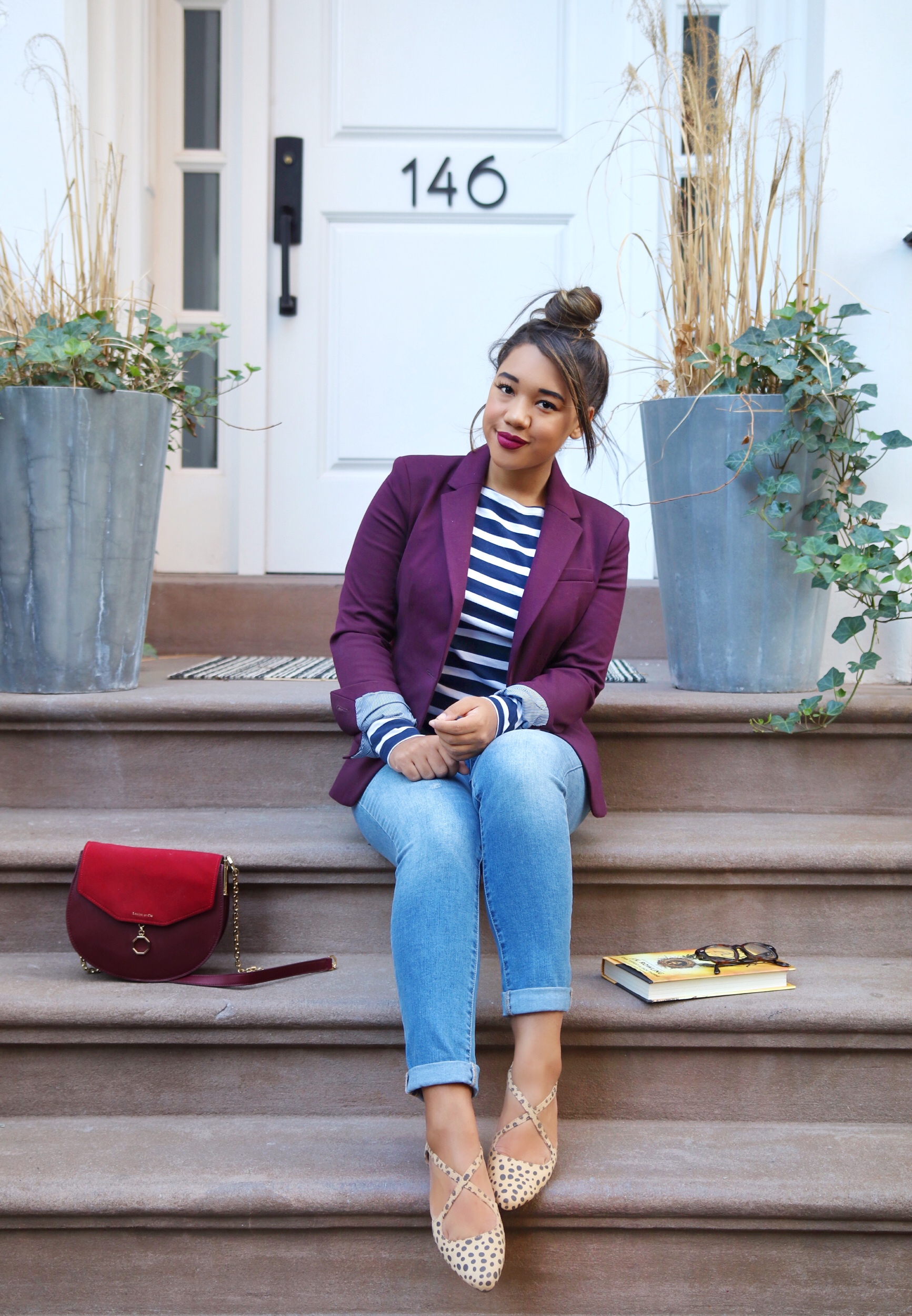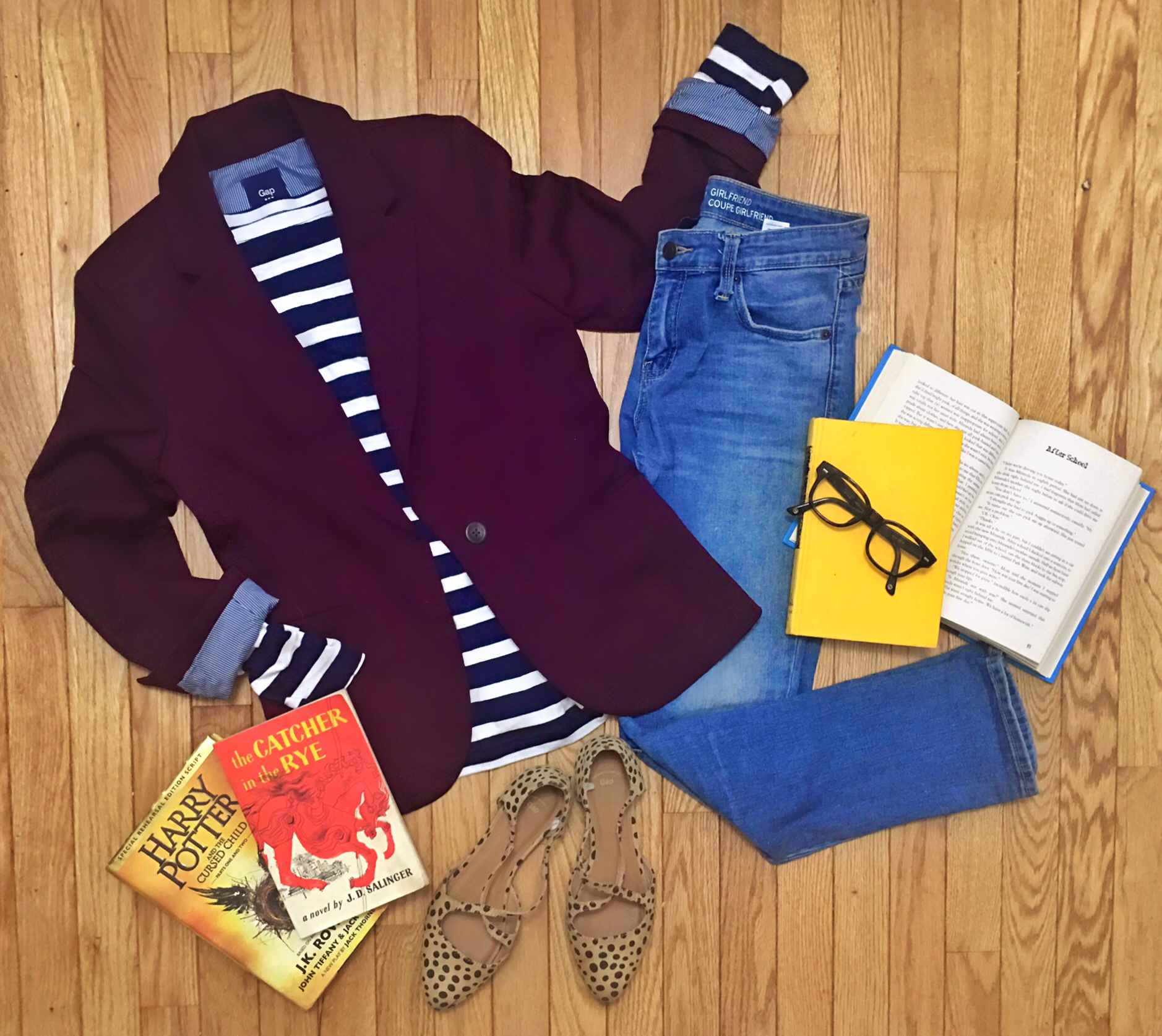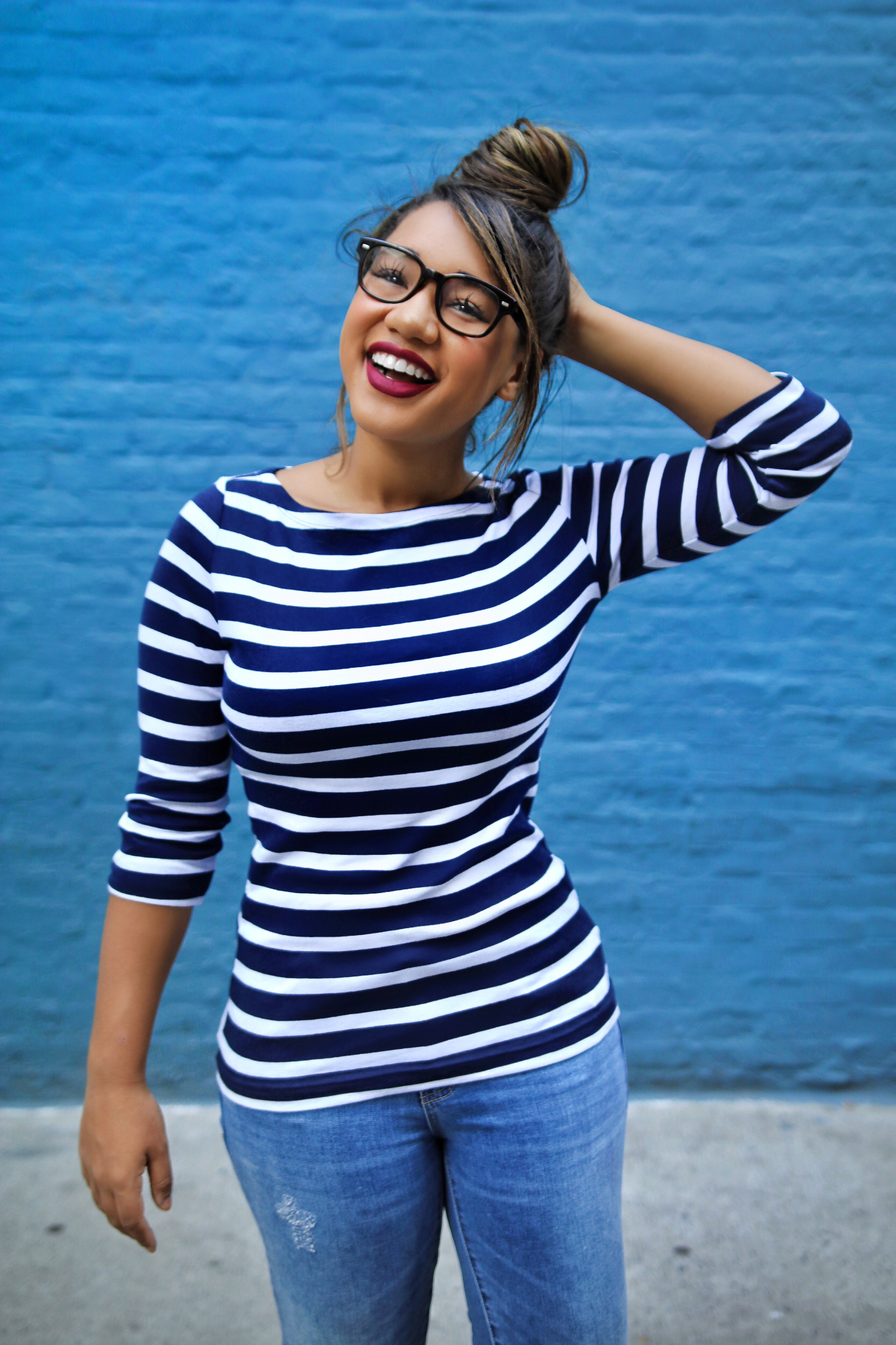 I love that Gap Favorite has that great Gap feel for an even better price, #score. I picked up everything I needed as the baseline for my fall wardrobe, a new pair of Jeans, a great blazer (in a great fall color), and a new striped shirt. Because blazers and stripes are classic, but my style  is more "classic with a twist", my twist came in the form of a leopard pointed flat to shake things up – not sure if thats' the same choice Rory would have made fashion wise, but I'm sure she would support my choice to go against the norm 😉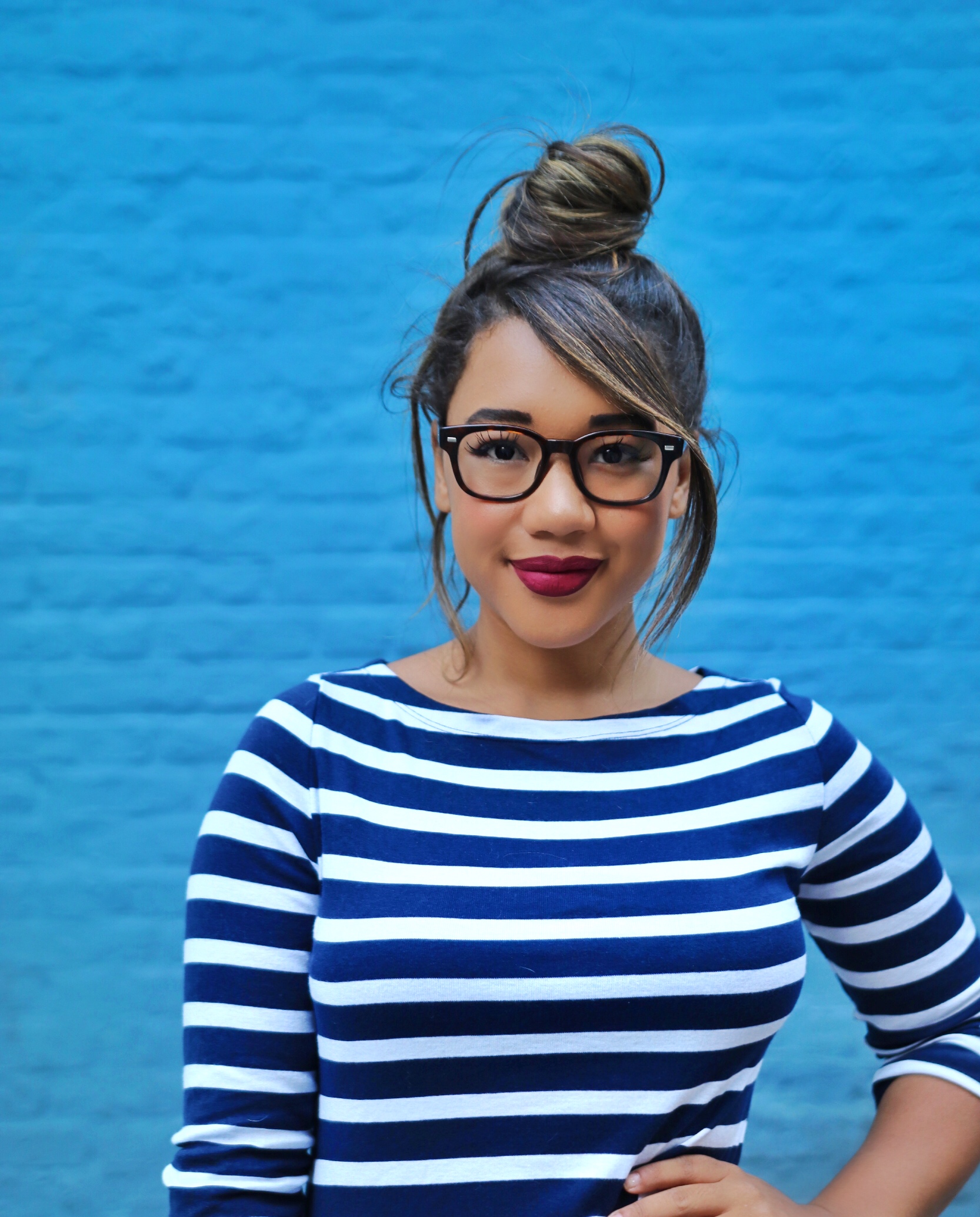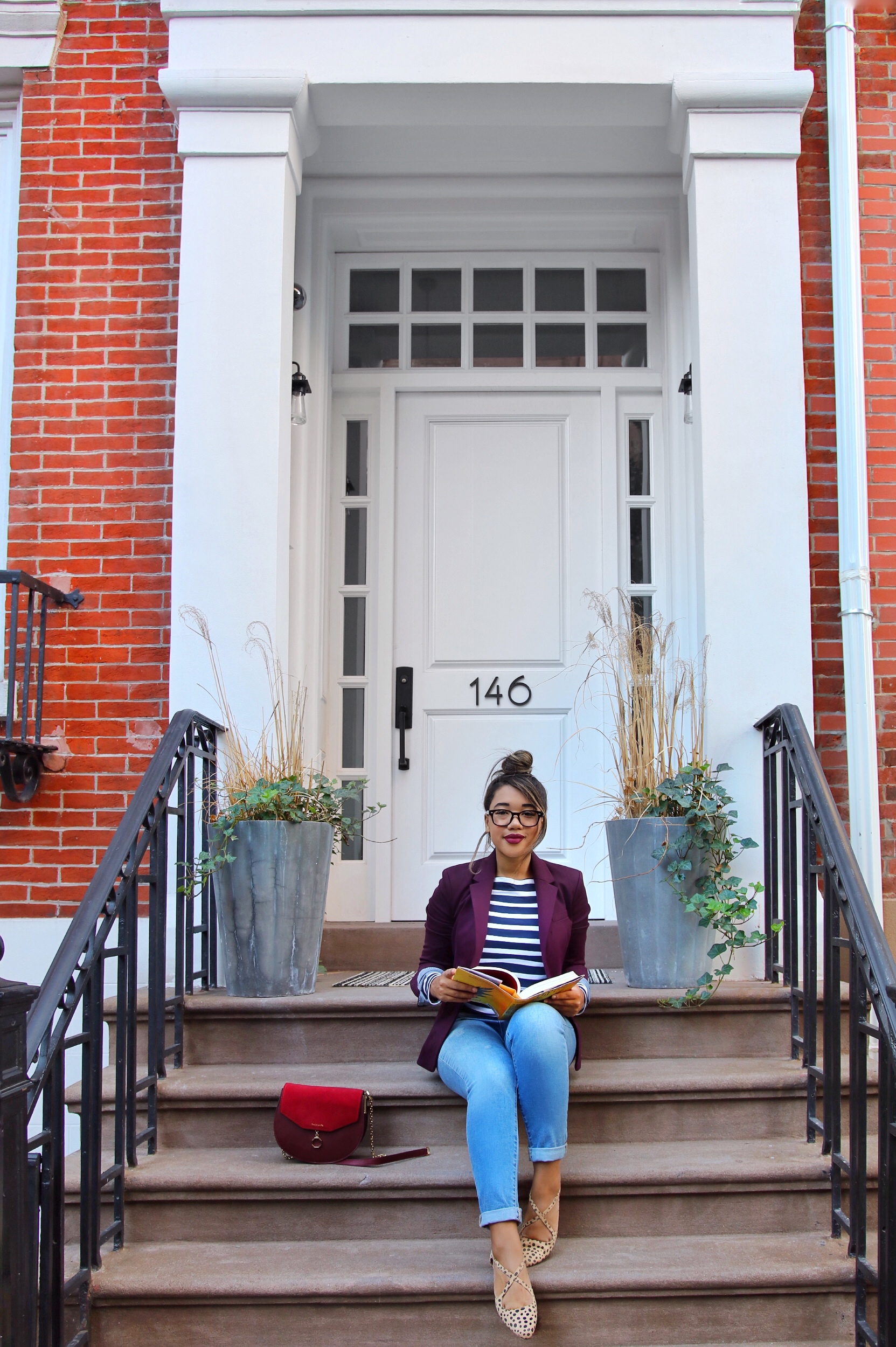 SHOP THE LOOK:
Distrusted Girlfriend Jeans ||  Striped Long Sleeve Tee || Academy Blazer || Cheetah Flats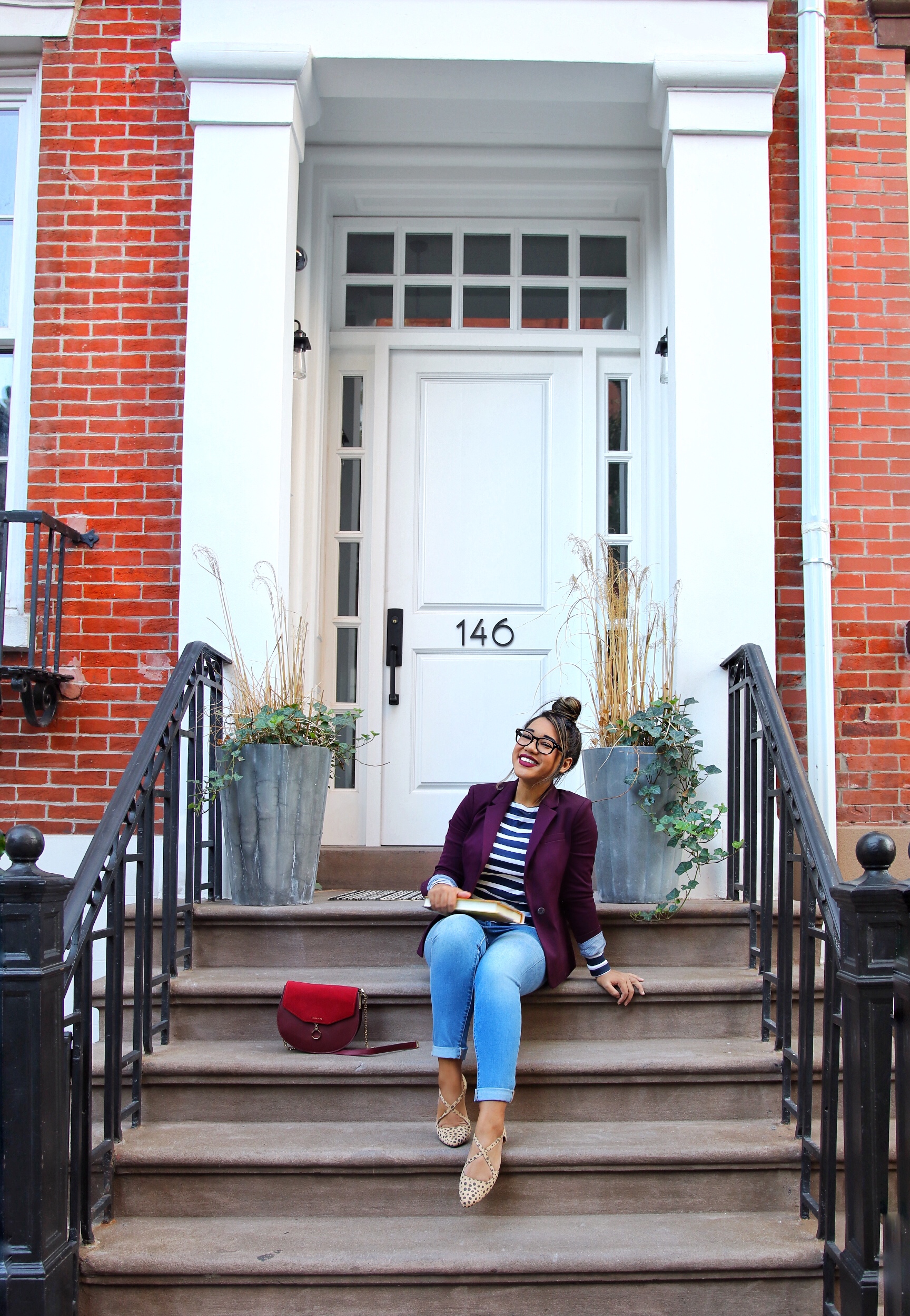 Thanks to Gap Factory for sponsoring this post!
SHARE OR SAVE FOR LATER