Aug
12
2016
Aug 12 2016
Little White Jumpsuit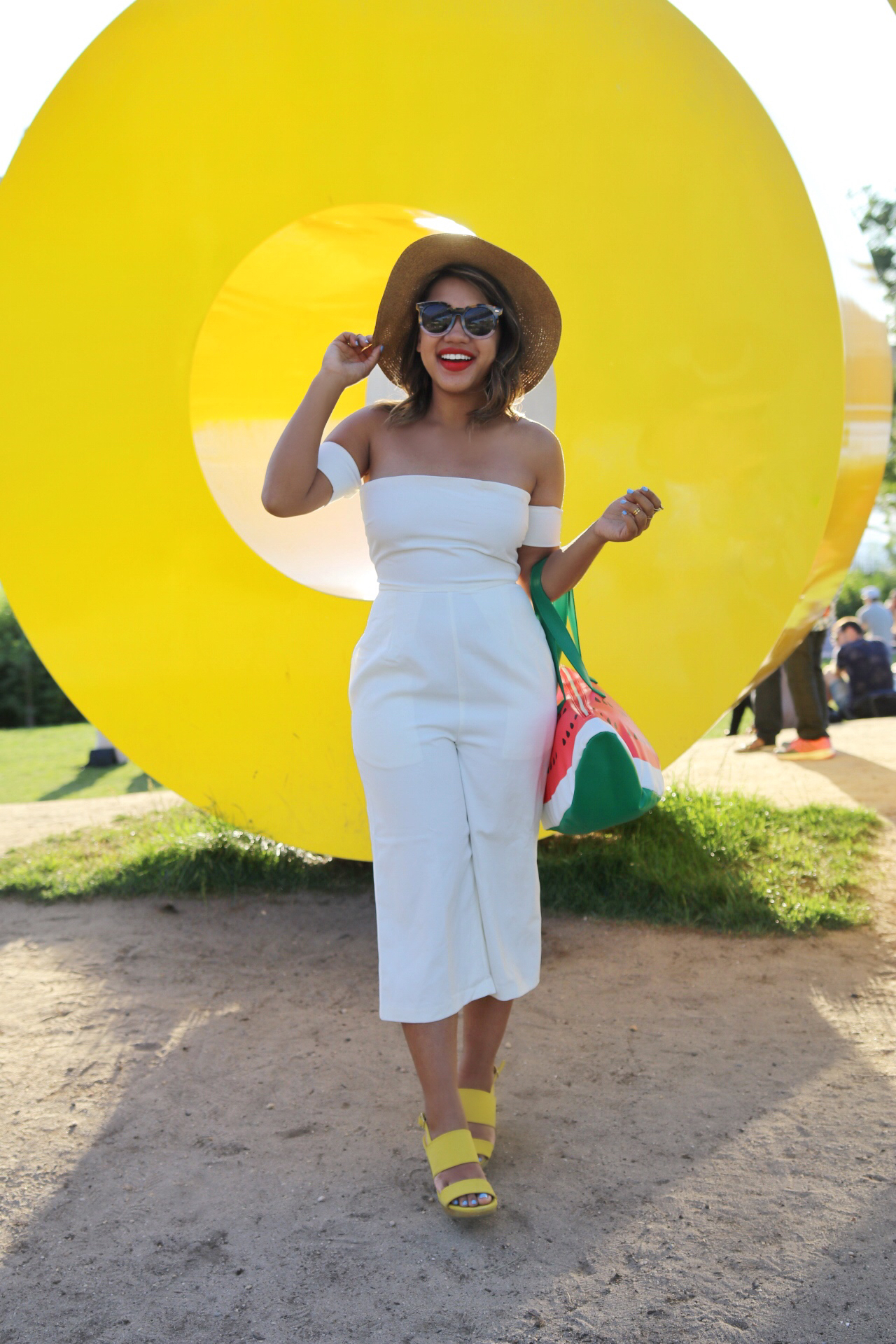 Everyone needs a LWJ – Little White Jumpsuit!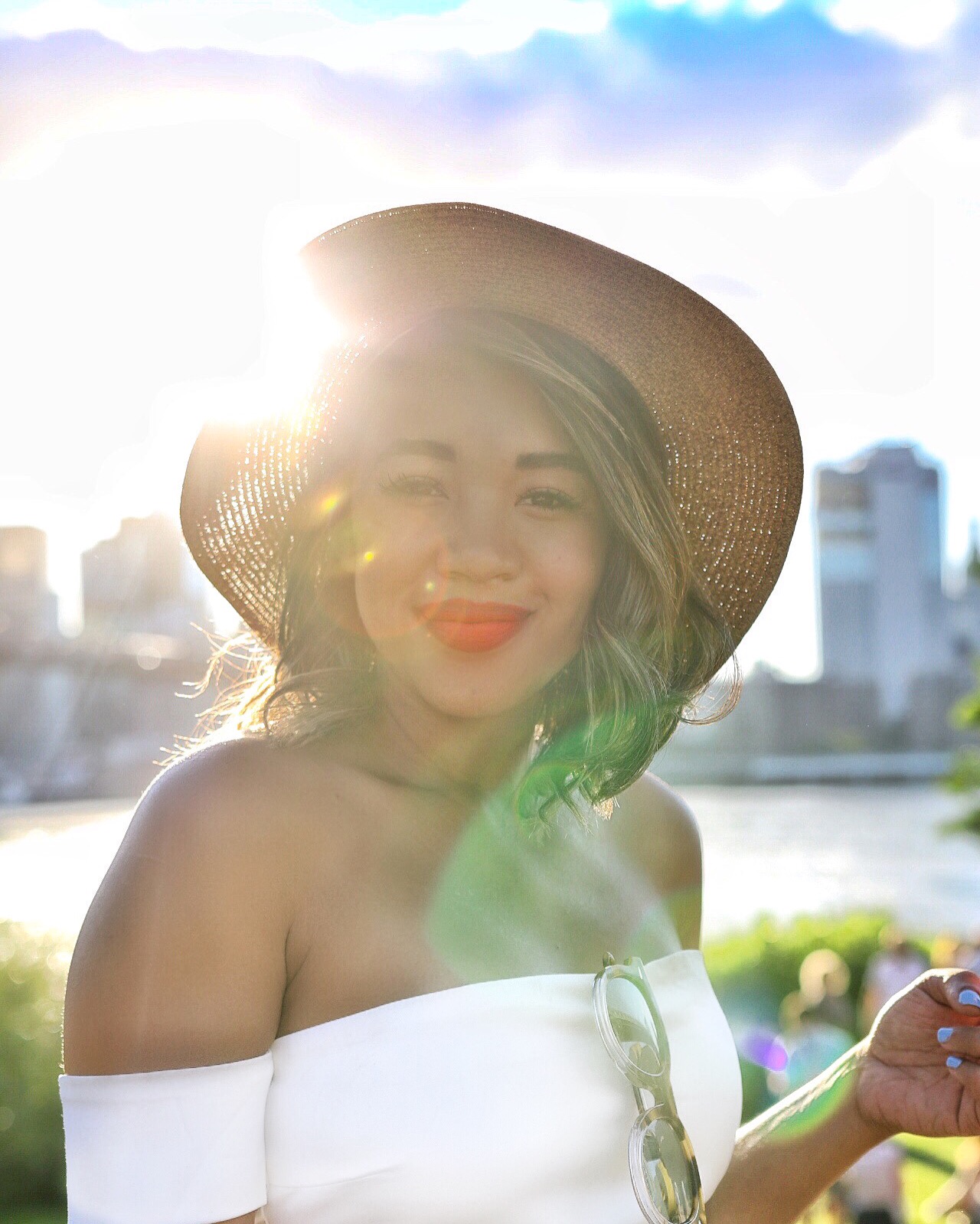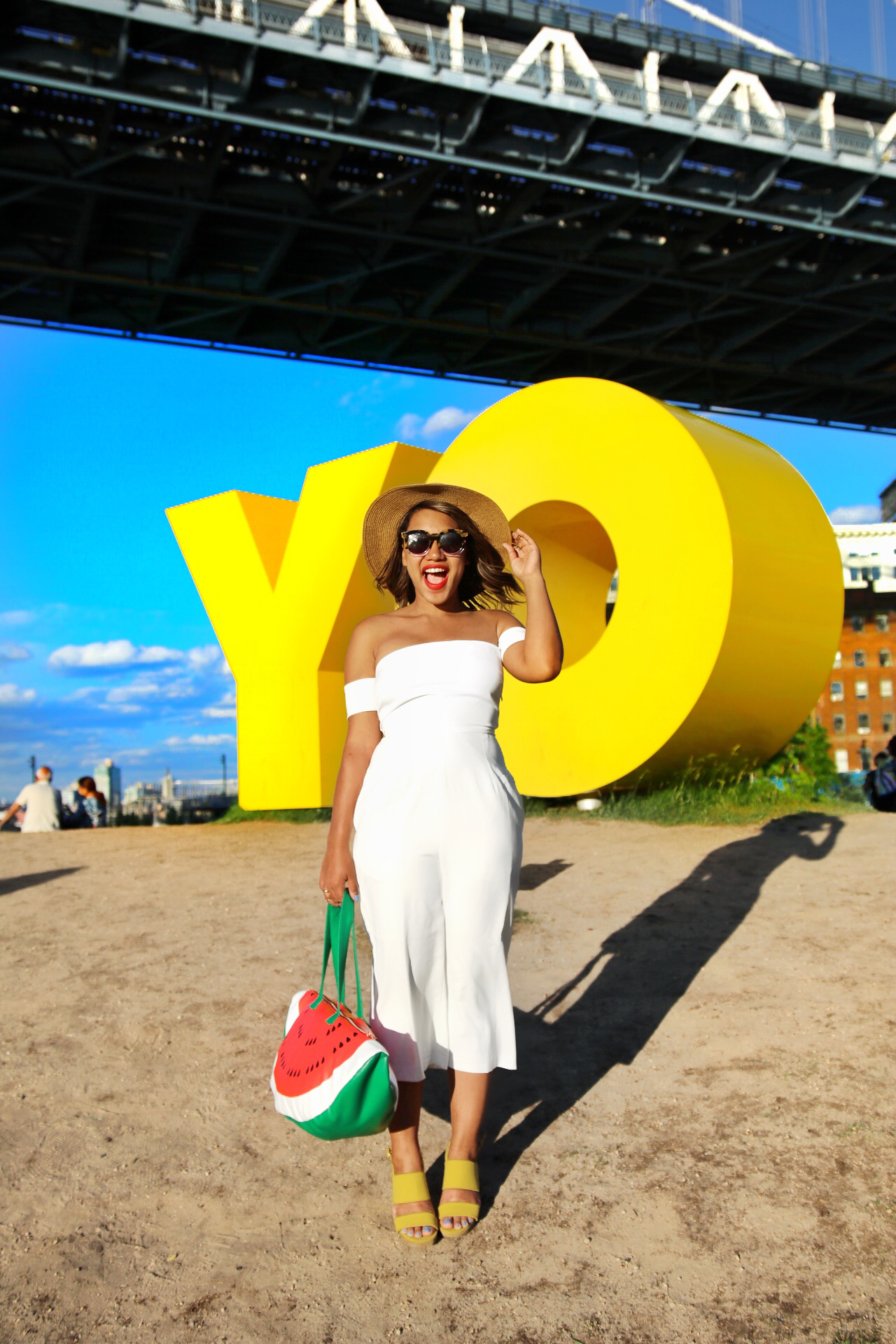 Just like the LWD a LWJ can do wonders for your world and your wardrobe – I love how a splash of white can dazzle in spring, make a statement in summer and bring some unexpected brightness to early fall! It pairs well with your bright hues like yellow, and red or even with black leather (like a jacket or a bag) for a fun juxtaposition if you're feeling adventurous.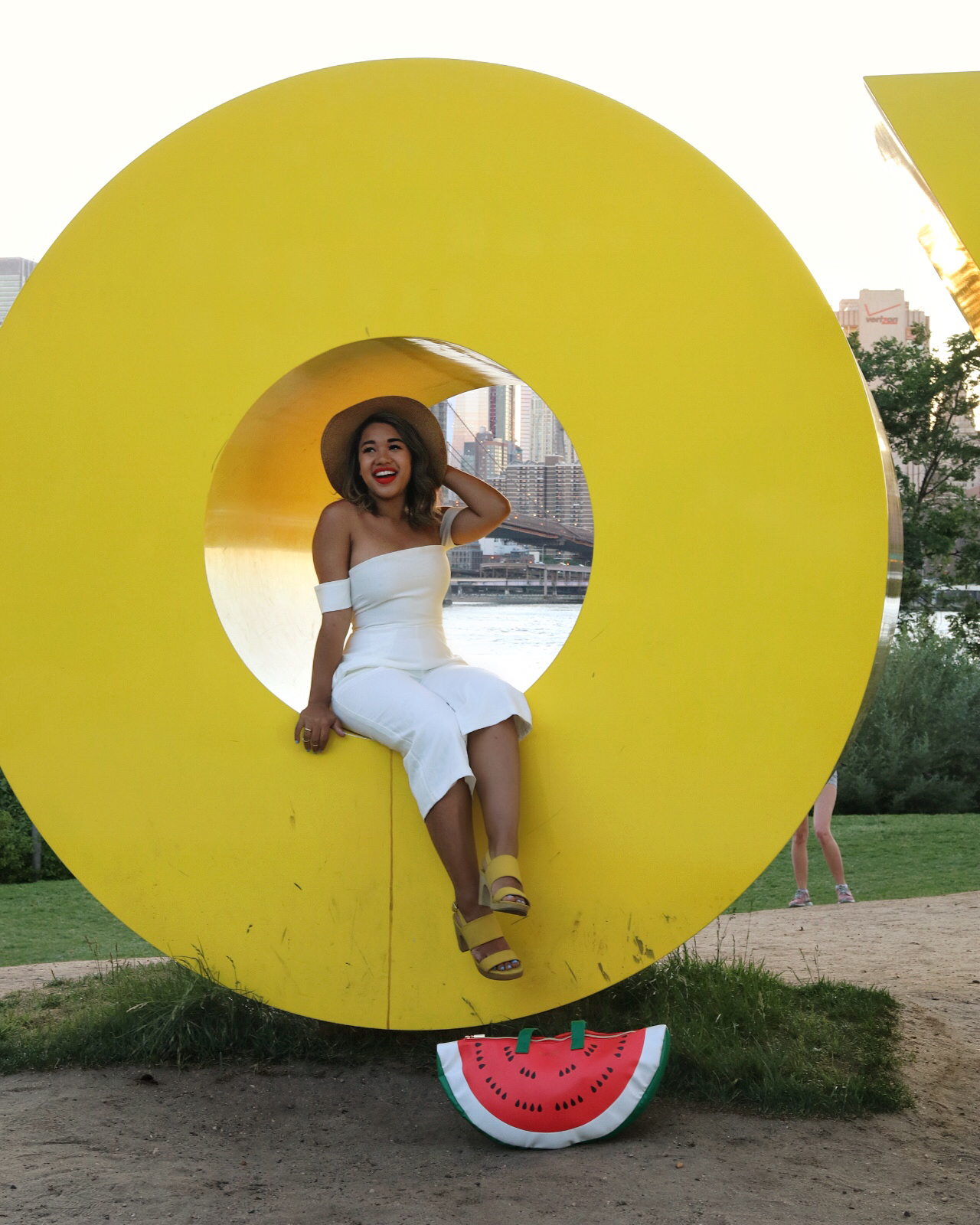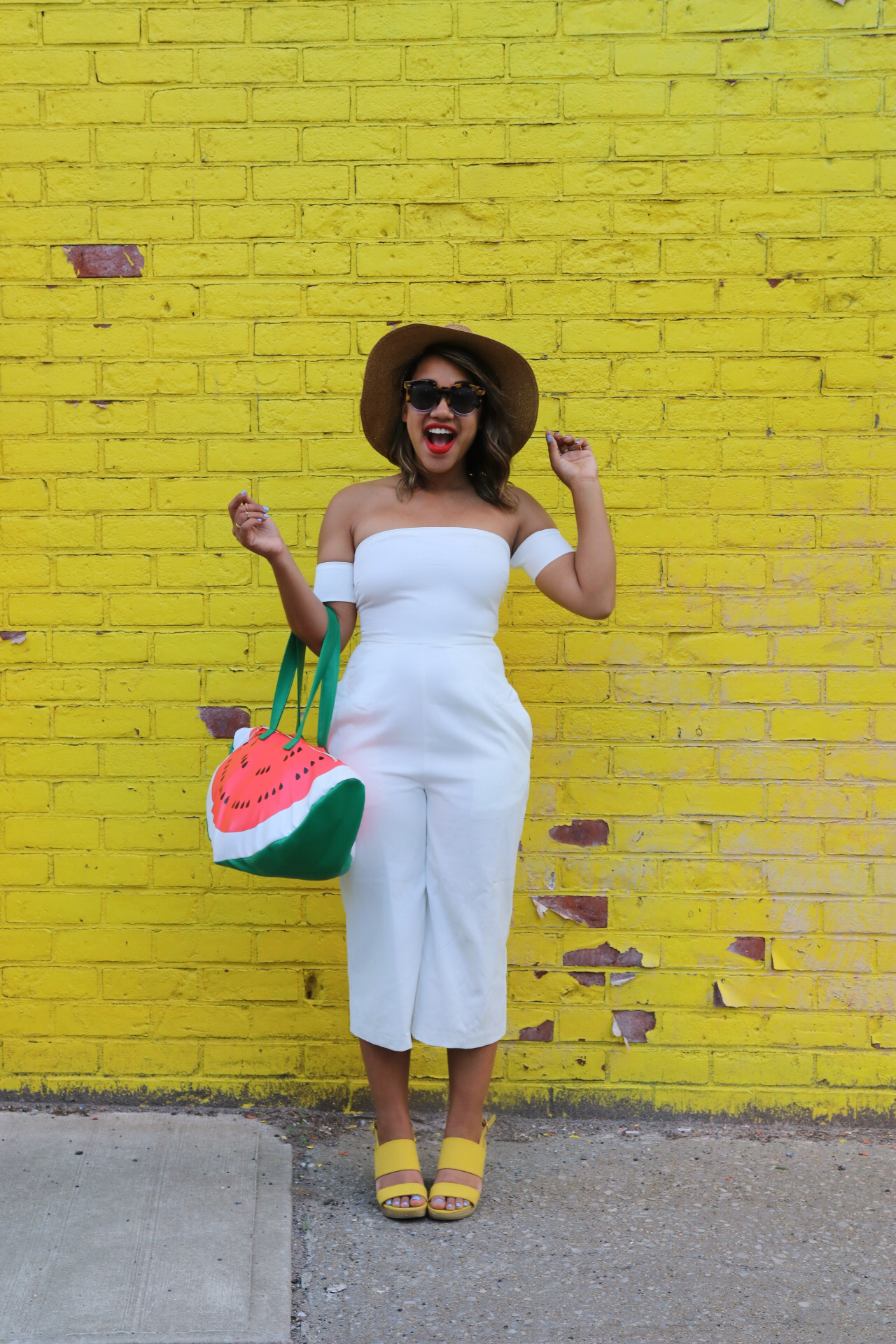 Today I'm rounding up some of my favorite LWJ's for you to take you through the rest of the summer and even into fall – plus they're pieces you'll want to wear year after year to totally get the most bank for your bunk!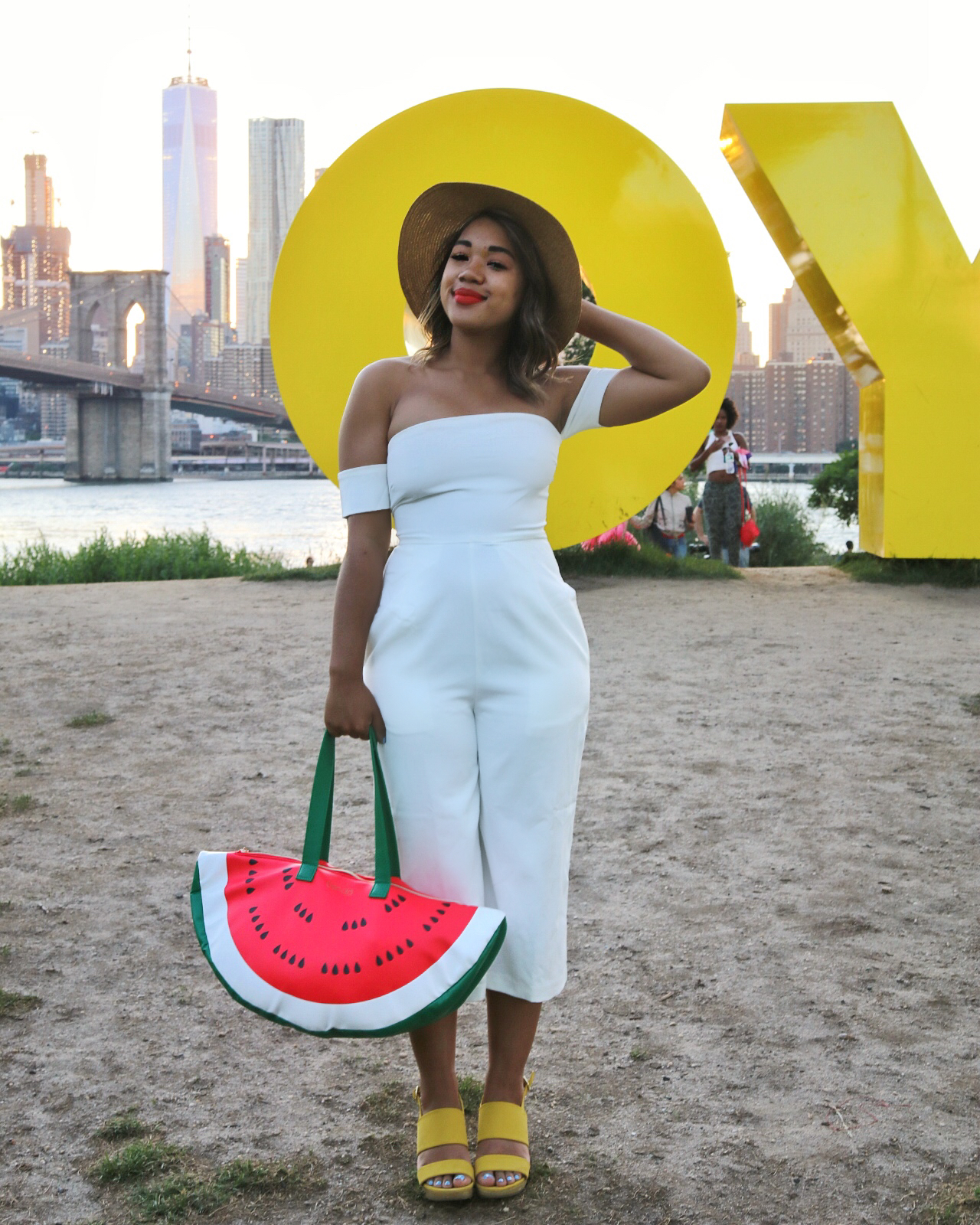 LWJ SHOP:
I found this cute little off the shoulder white one earlier this season and can't get enough of it! It checks all the boxes, off the shoulder, comfortable, has pockets and light weight – perfect for a day of exploring in the city. I took mine for a twirl in DUMBO with the comfiest yellow sandals, a big floppy hat and my watermelon purse!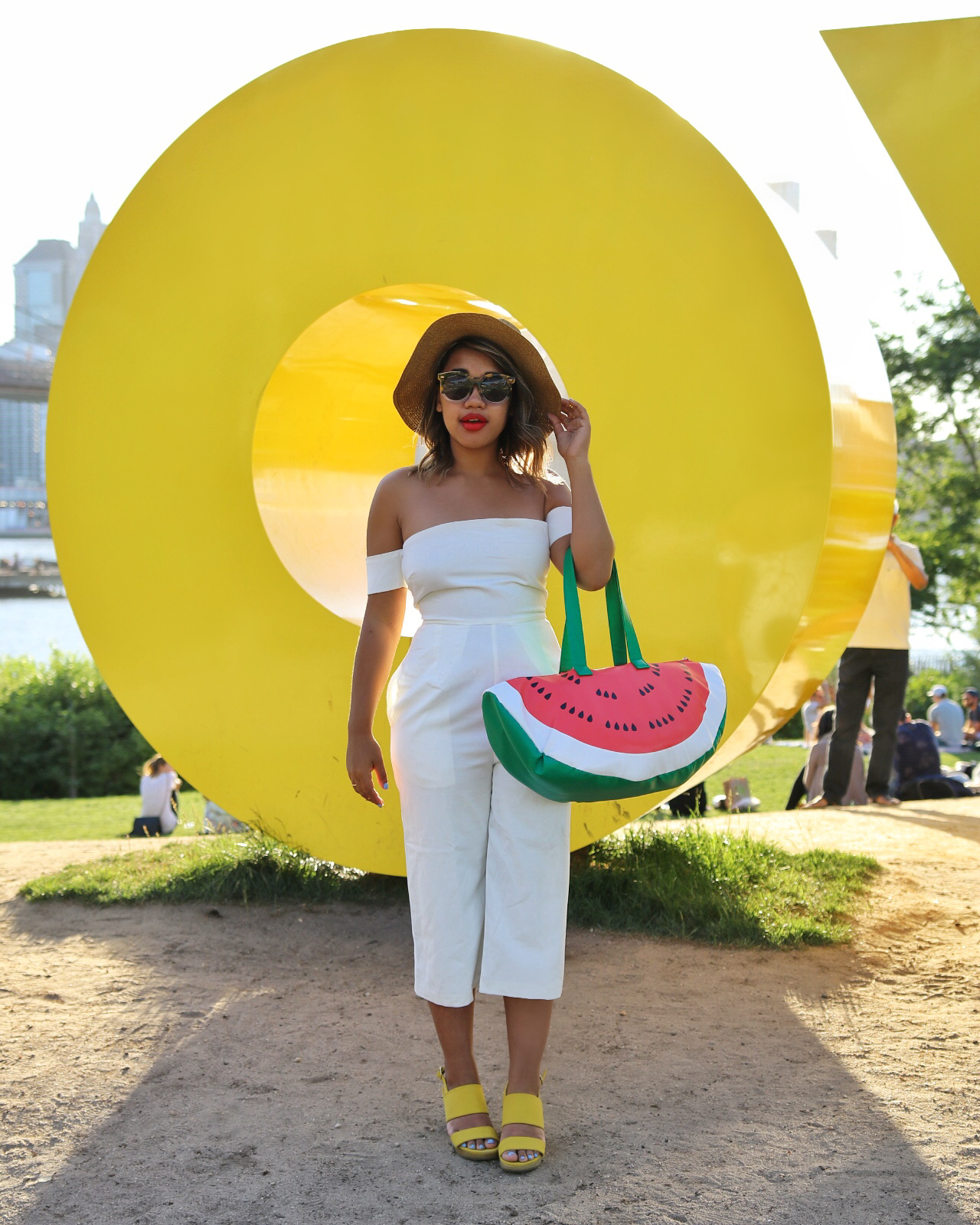 Color Me Cliffnotes
I love this jumpsuit! But beware, you can't really wear a bra with it or at least one with a back! I paired mine with a backless "sticky bra" but have also worn it without! I'm wearing a size small!
You know I love these shoes! So comfy I picked them up in two colors – but the yellow is my personal fav!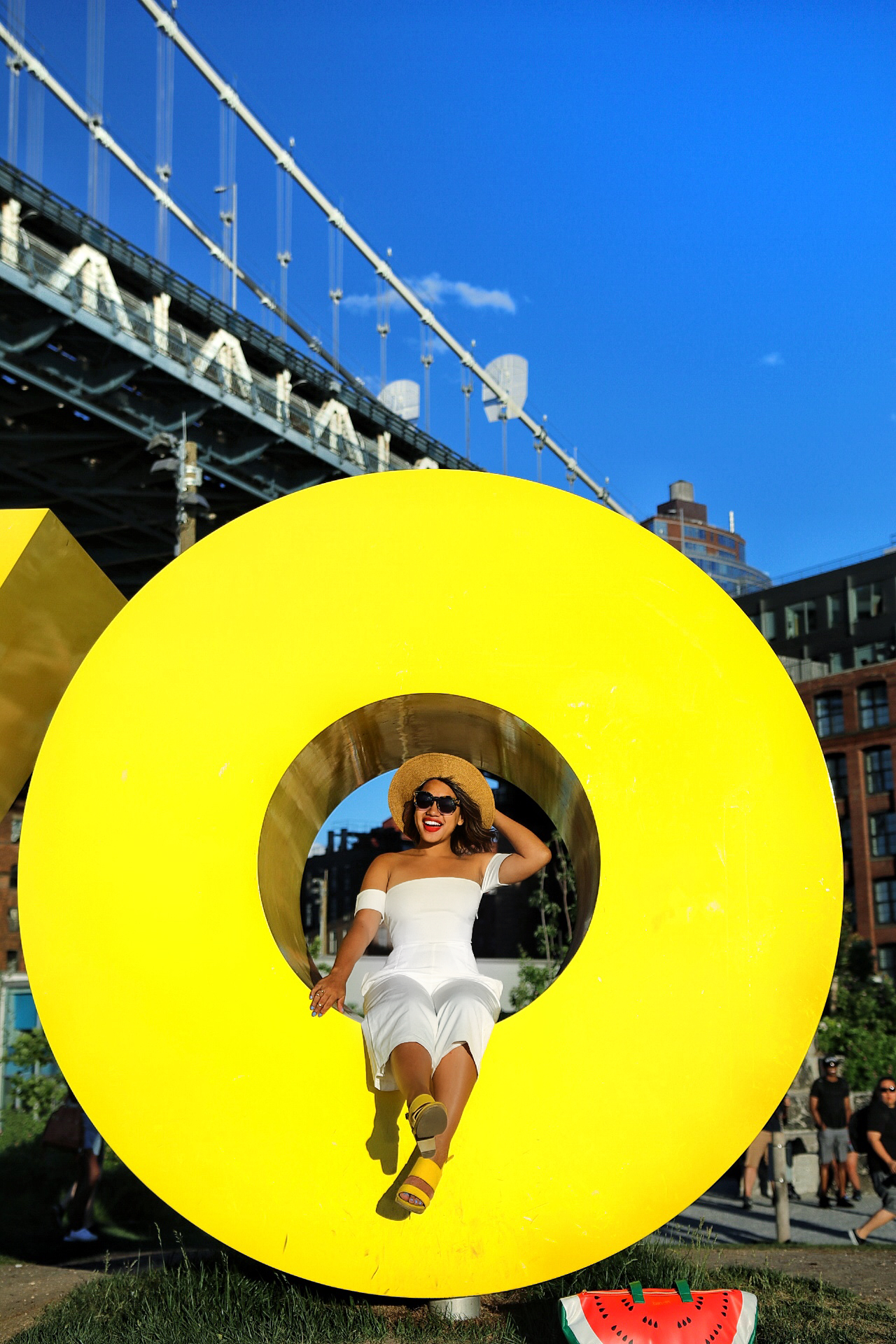 Once again, you're fully aware of my watermelon bag obsessed (this cooler tote is one of two that I own) and that I think it goes with almost anything! I wore it all last year and will do it again next season – it's a must have for Summer! 
I have a few summer hats, but I love how this one is a hybrid – part fedora, part boater and part floppy! I also love the thick white band.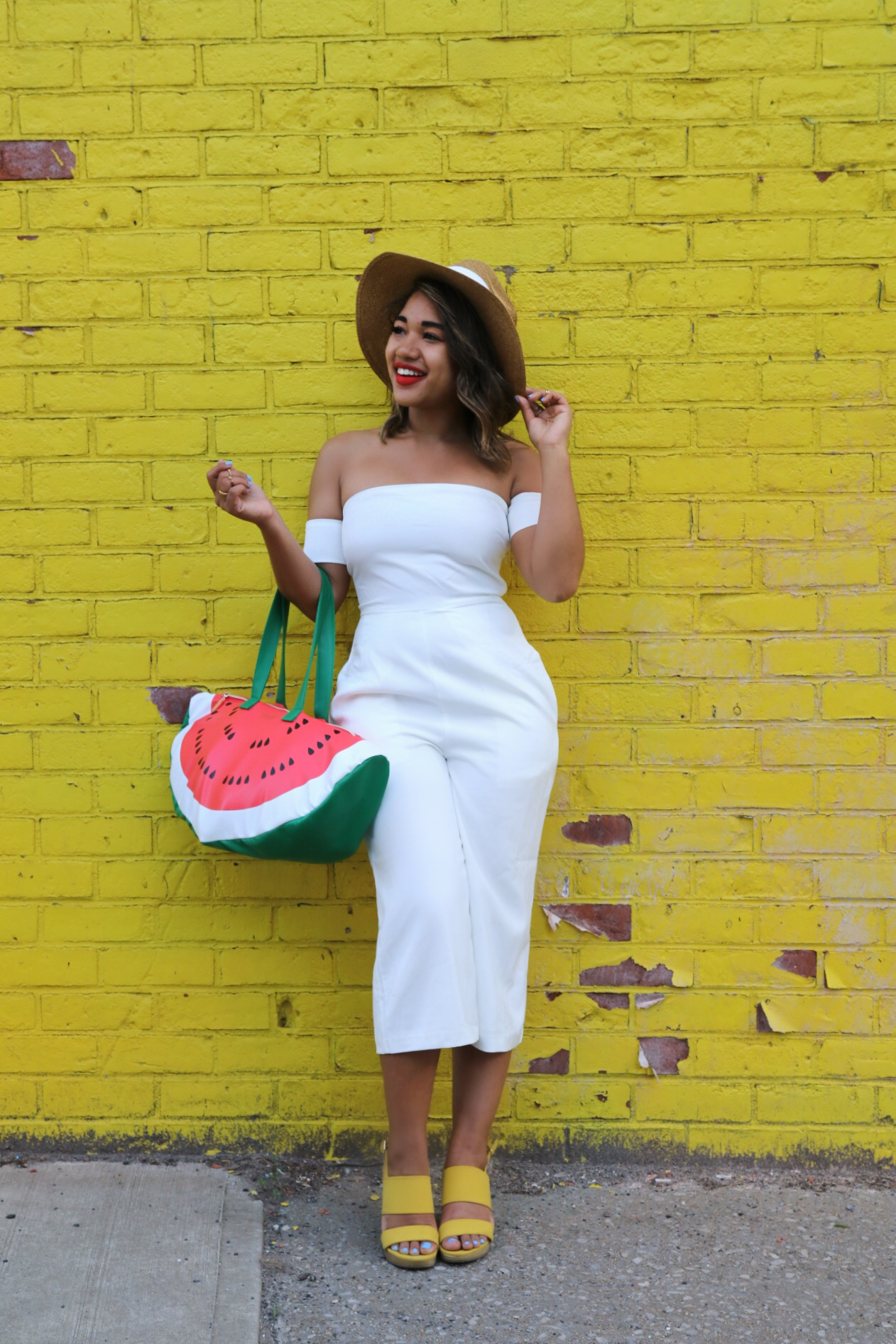 SHOP THE LOOK:
(Everything in this outfit is under $100 – most of it's under $50, weee)

Lucca Couture Ballerina Off Shoulder Cropped Jumpsuit • Lucca Couture • $88
Sueded Double-Strap Clogs for Women • Old Navy • $26.97
ban.do Super Chill Watermelon Cooler Bag • $32
Jeanne Simmons Accessories Think Snappy Thoughts Hat • $34.99
BAN DO Ban.Do Giant Watermelon Cooler Bag • $46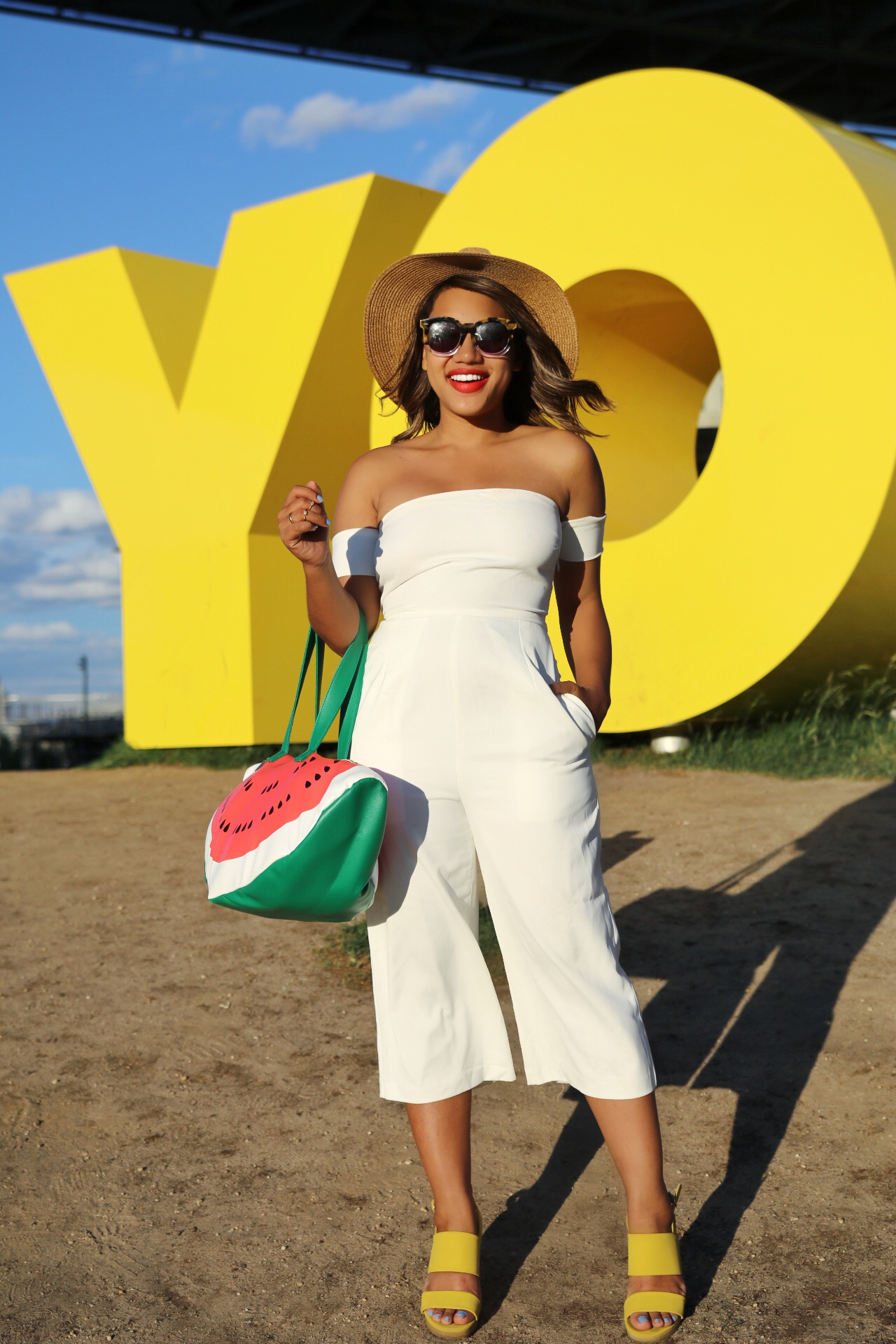 SHARE OR SAVE FOR LATER