Jul
18
2016
Jul 18 2016
LOL with LOFT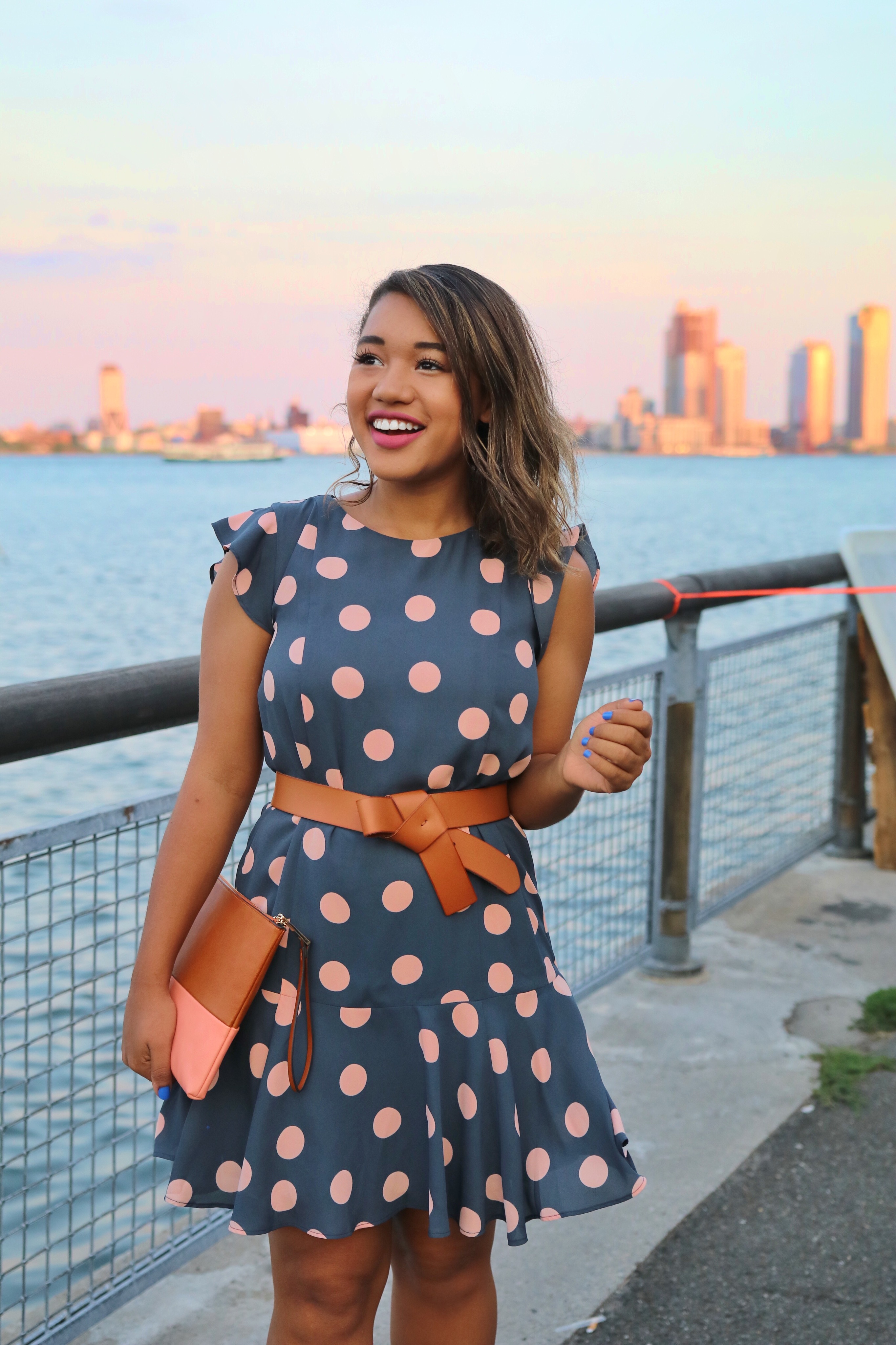 There is never a short supply of fun things to do in the city, and thanks to LOFT here's one more – an outdoor summer movie!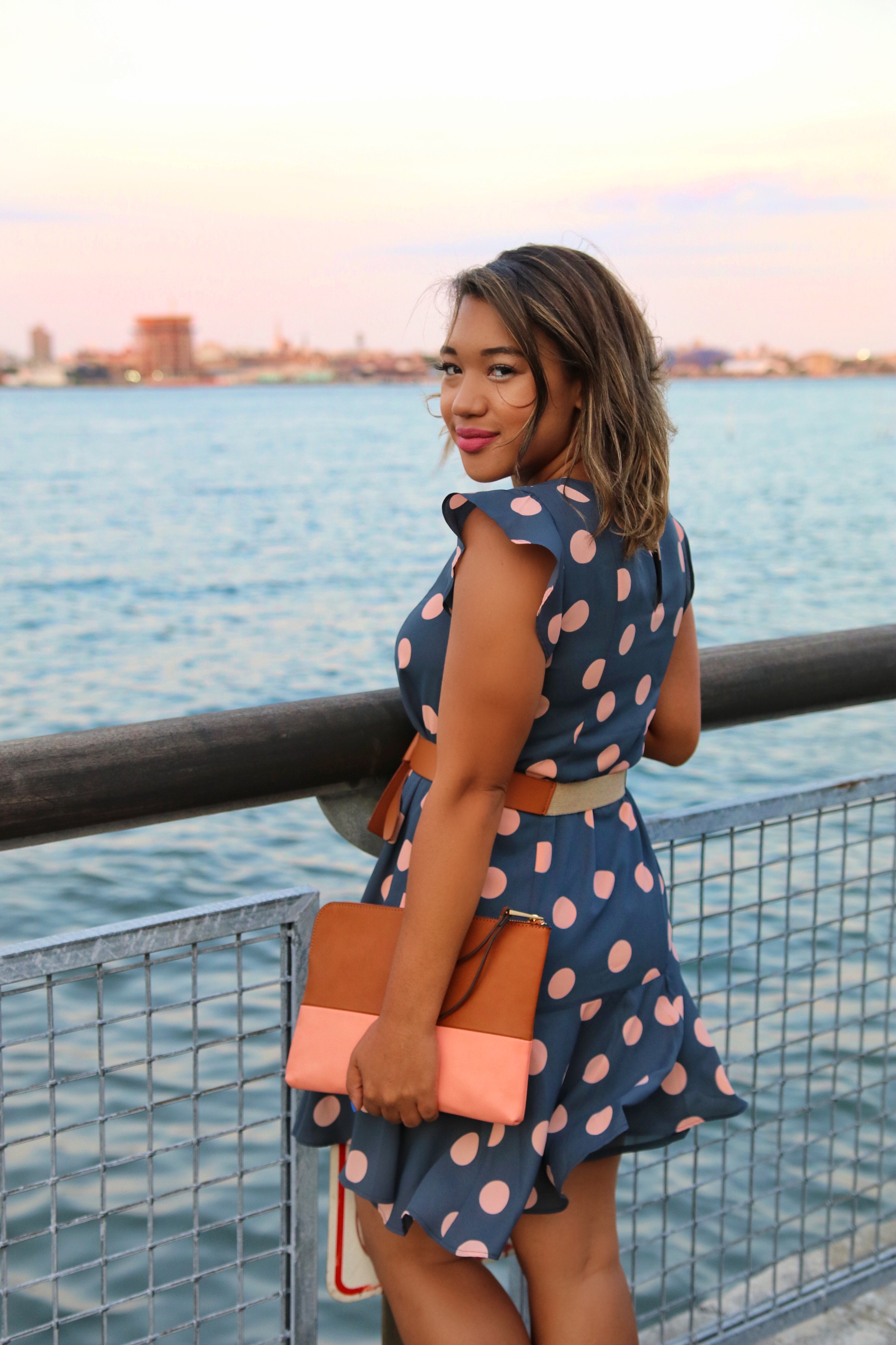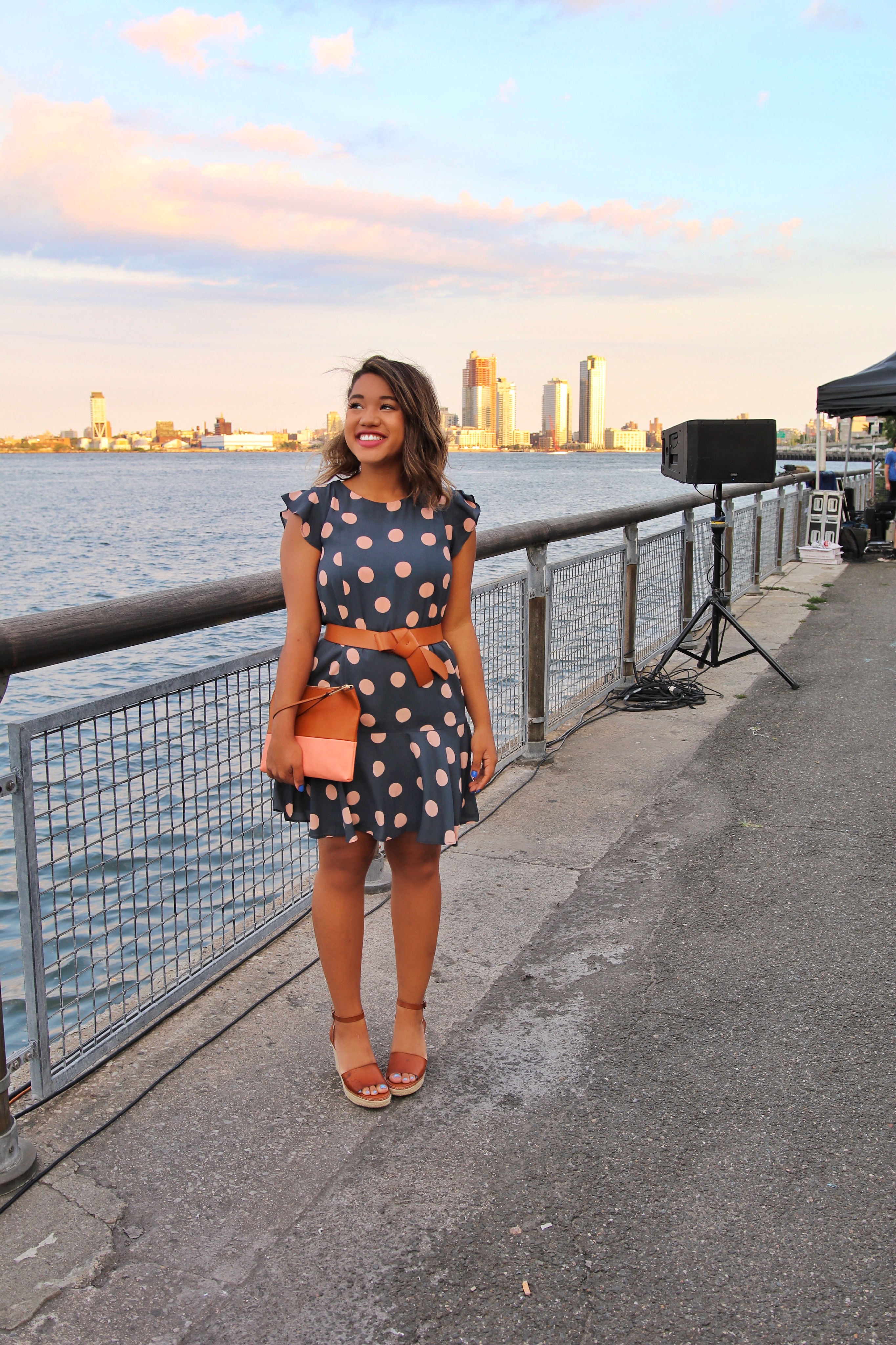 Summer movies under the stars are one of my favorite things to do al fresco this season, so I always make sure I attend at least one each year! Earlier this week, I headed to Solar One for the LOL Movie Series with LOFT to see one of my all time favorite movies, Clueless!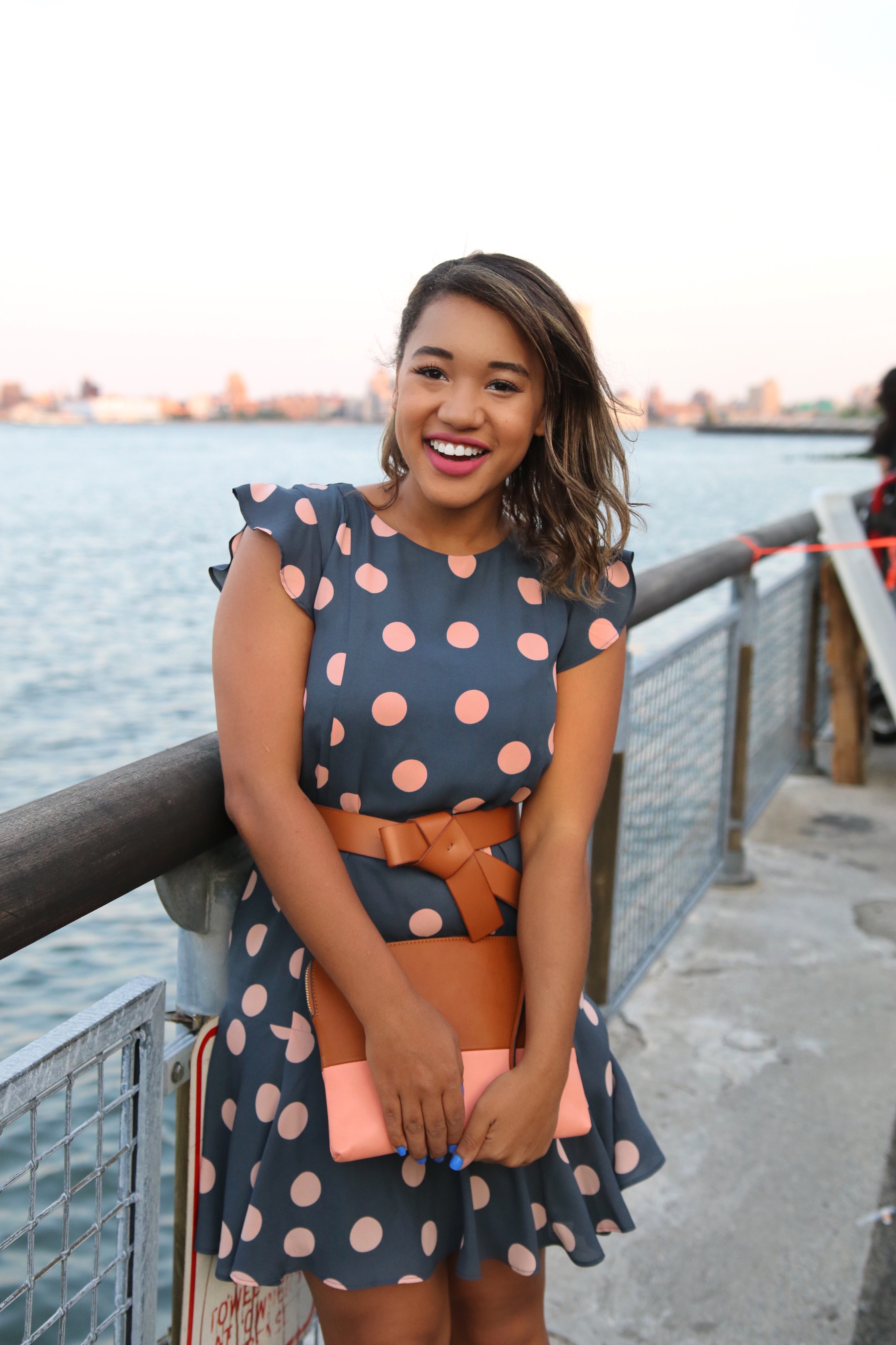 For this epic summer adventure, I needed an epic summer dress, duh! I wore the cutest polka dot drop waist shift dress from LOFT but made it my own with brown accents. Since I'm short and curvy, a shift dress isn't usually my friend. I belted it at the waist to create a more fit and flare shape while showing off my smallest point! I can always rely on LOFT for affordable yet chic pieces that don't break the bank, but can always be worn year after year. They really know how to walk the line between timelessness and trendiness to create showstopping pieces I'll be able to wear for work or play!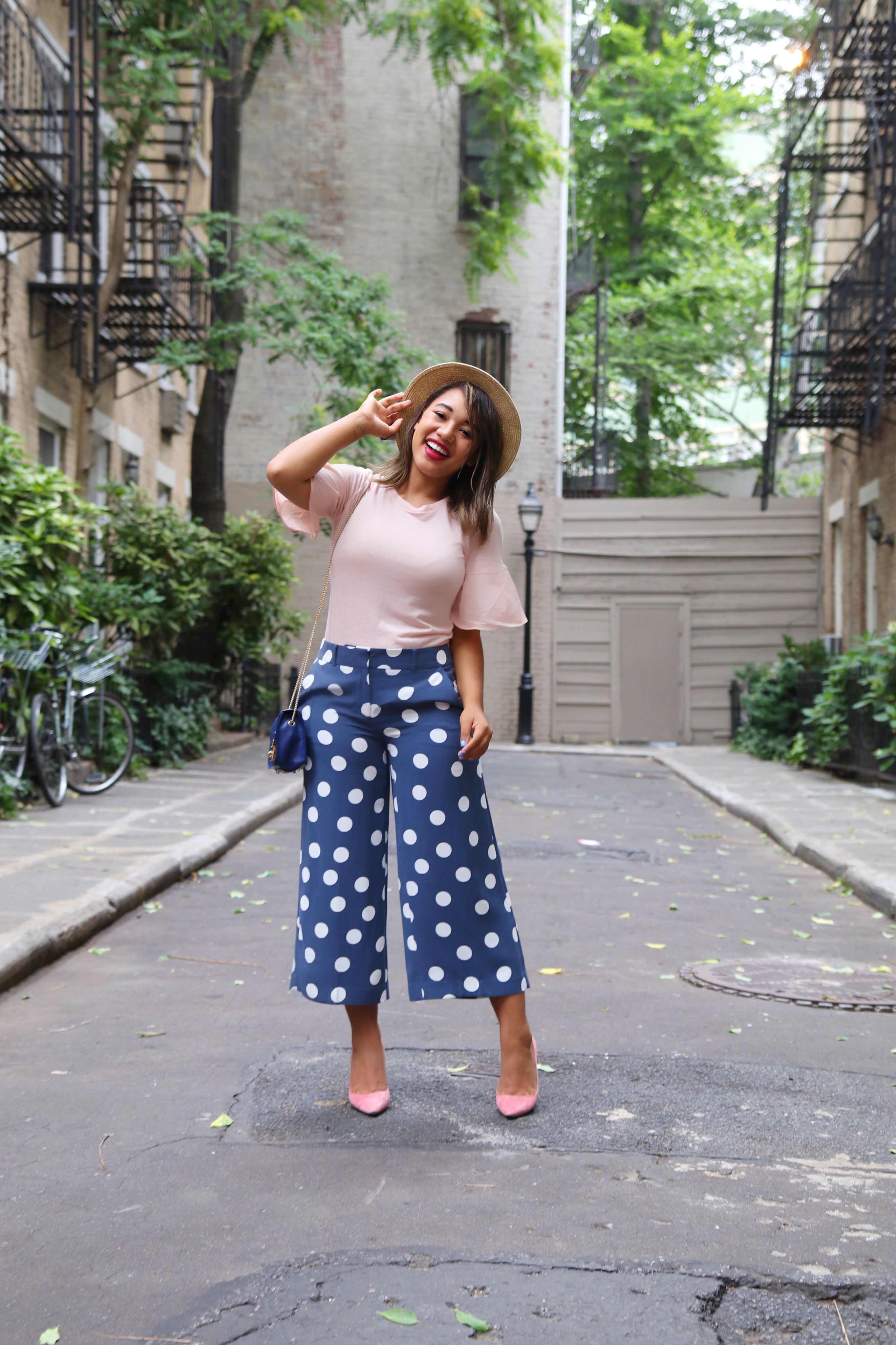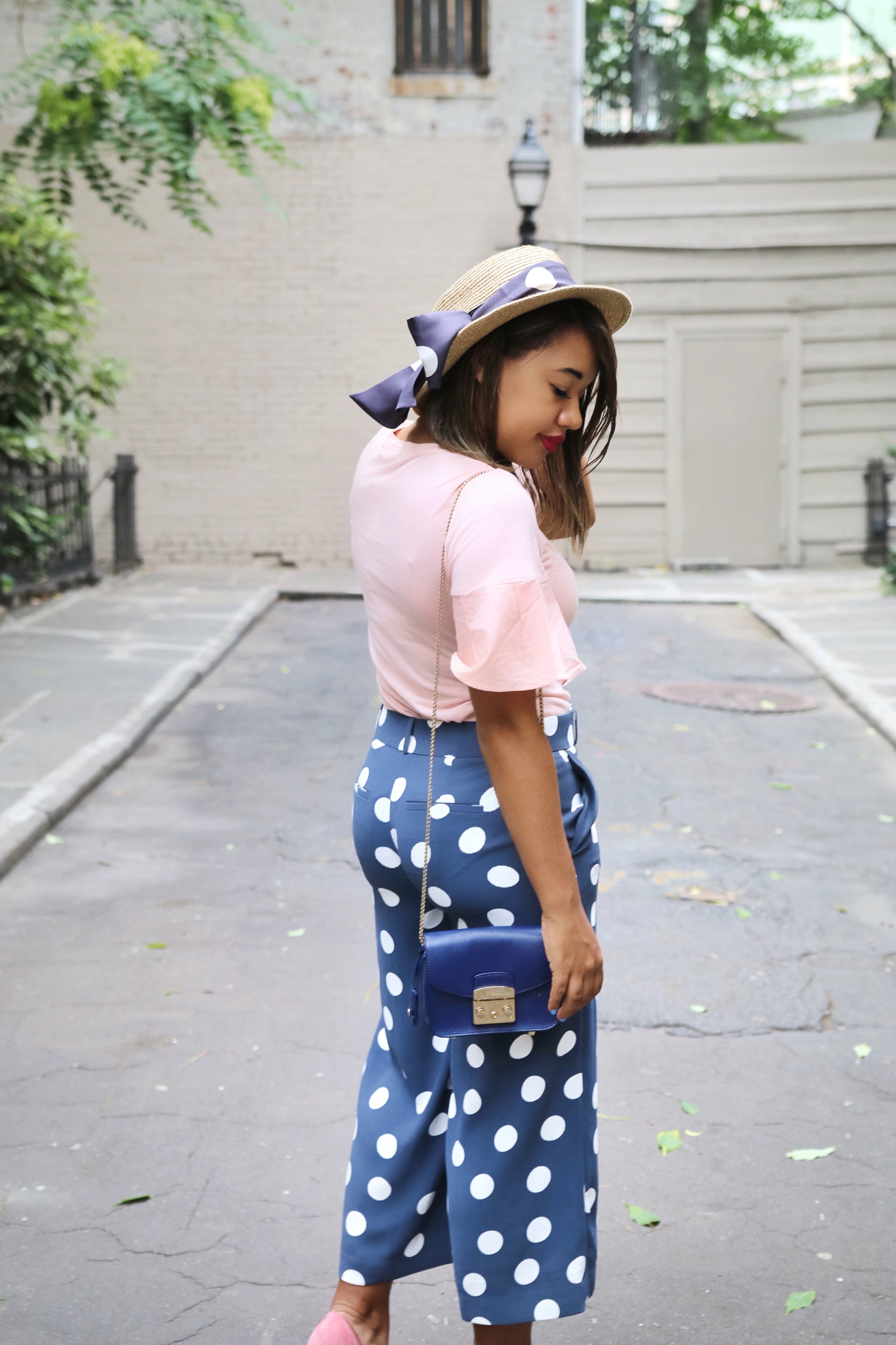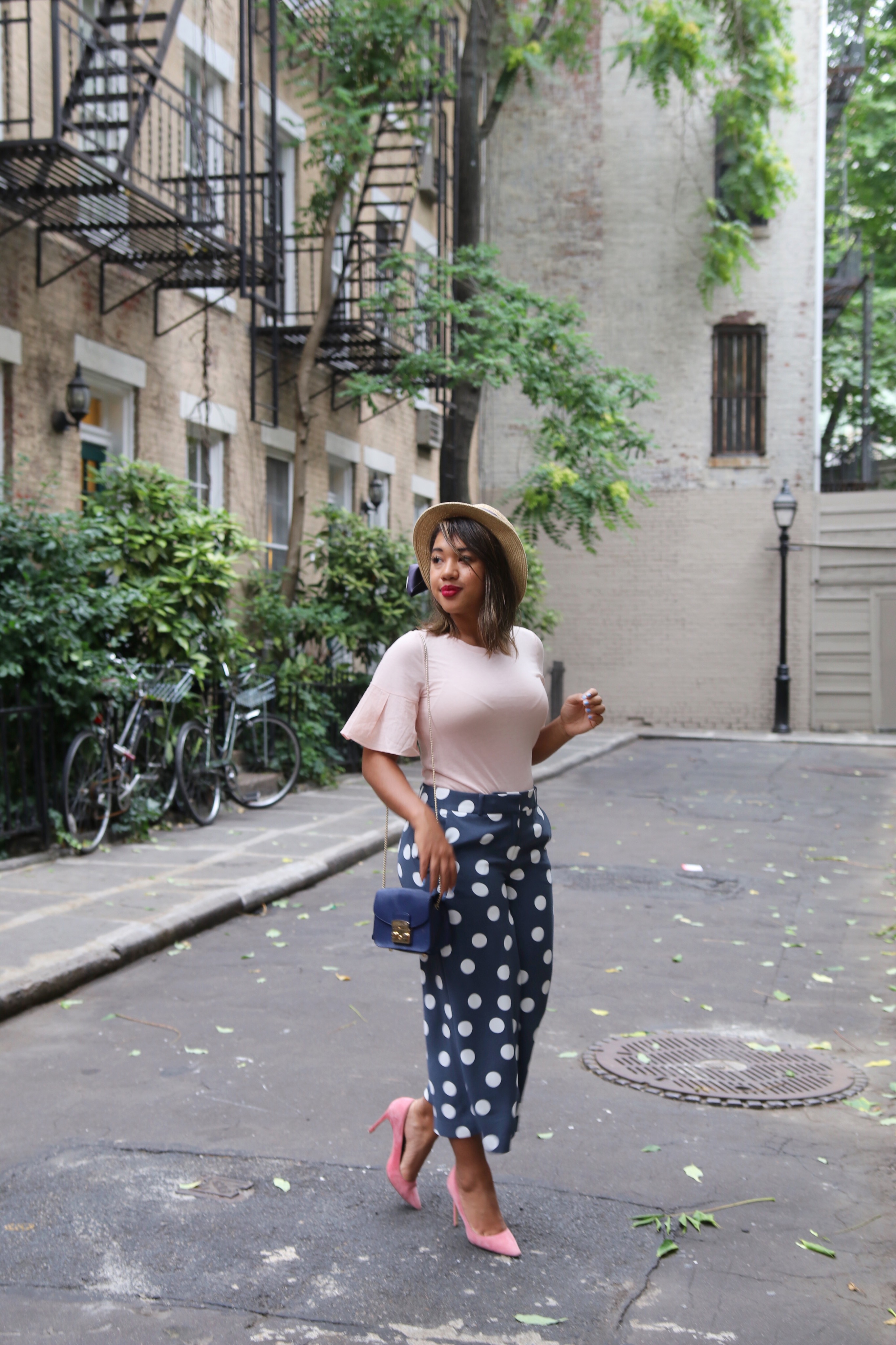 The night was a blast. It started with live music (and pizza) before we got seats for a fun, live comedy show!  Then the fun really began as the sun finally set and we were able to start the show! I was sure to BYOB (bring my own blanket) for when things got chilly, but a denim jacket from LOFT would have also done the trick! If the night was a bit cooler (we've actually been having some pretty cool nights this summer)I could have even kept the polka dot party going with some cute spotted pants from LOFT and a flow sleeved blouse. Whatever you wear to this LOL movie night, make sure you make it fun & functional for a night under the stars!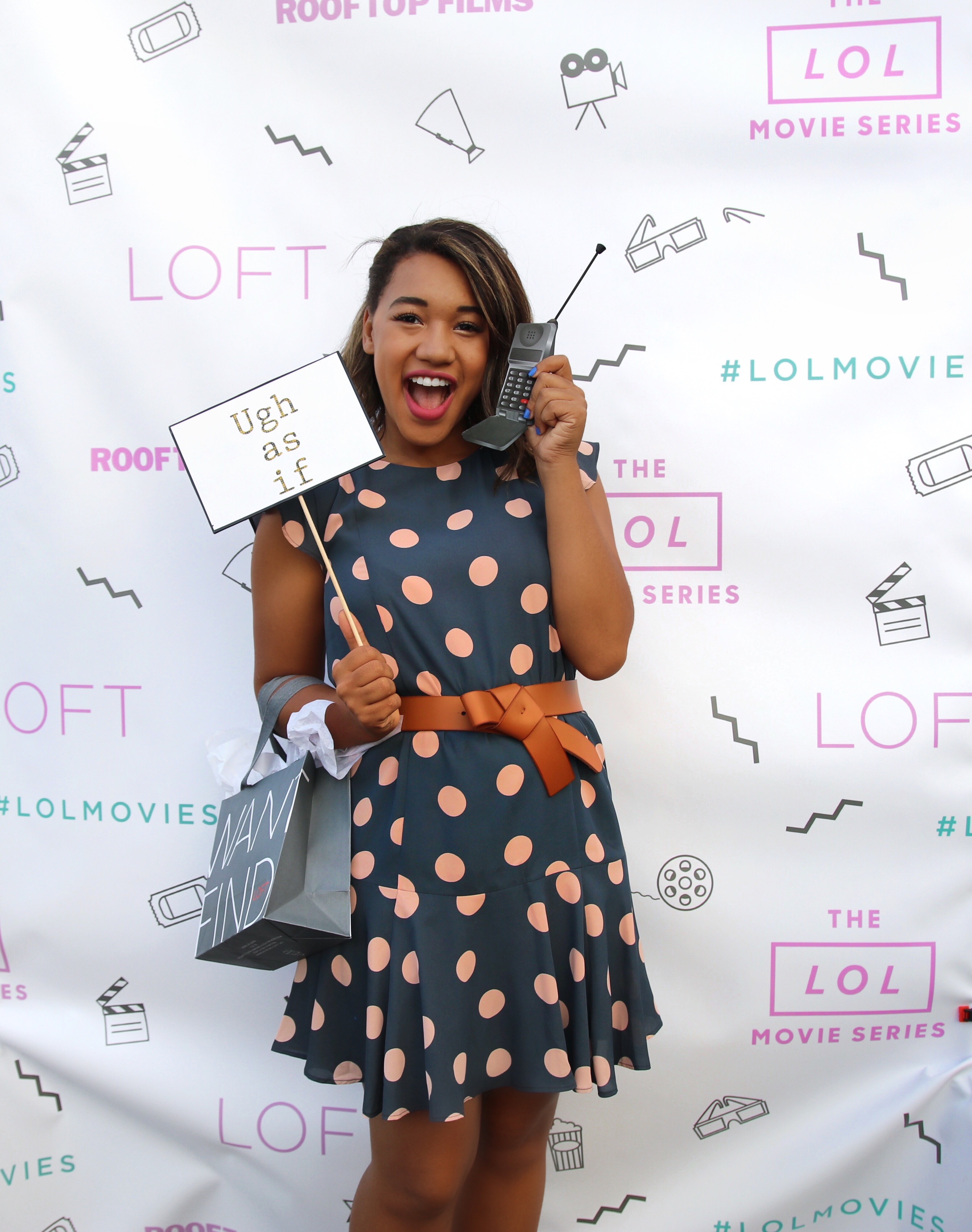 If you missed the first movie night with LOFT, no fear, they are back next Tuesday (and the Tuesday after that, and the Tuesday after that) with more epic shows under the stars! The lineup includes movie favorites like Pitch Perfect, Pretty in Pink and When Harry Met Sally!
SHOP THE LOOKS: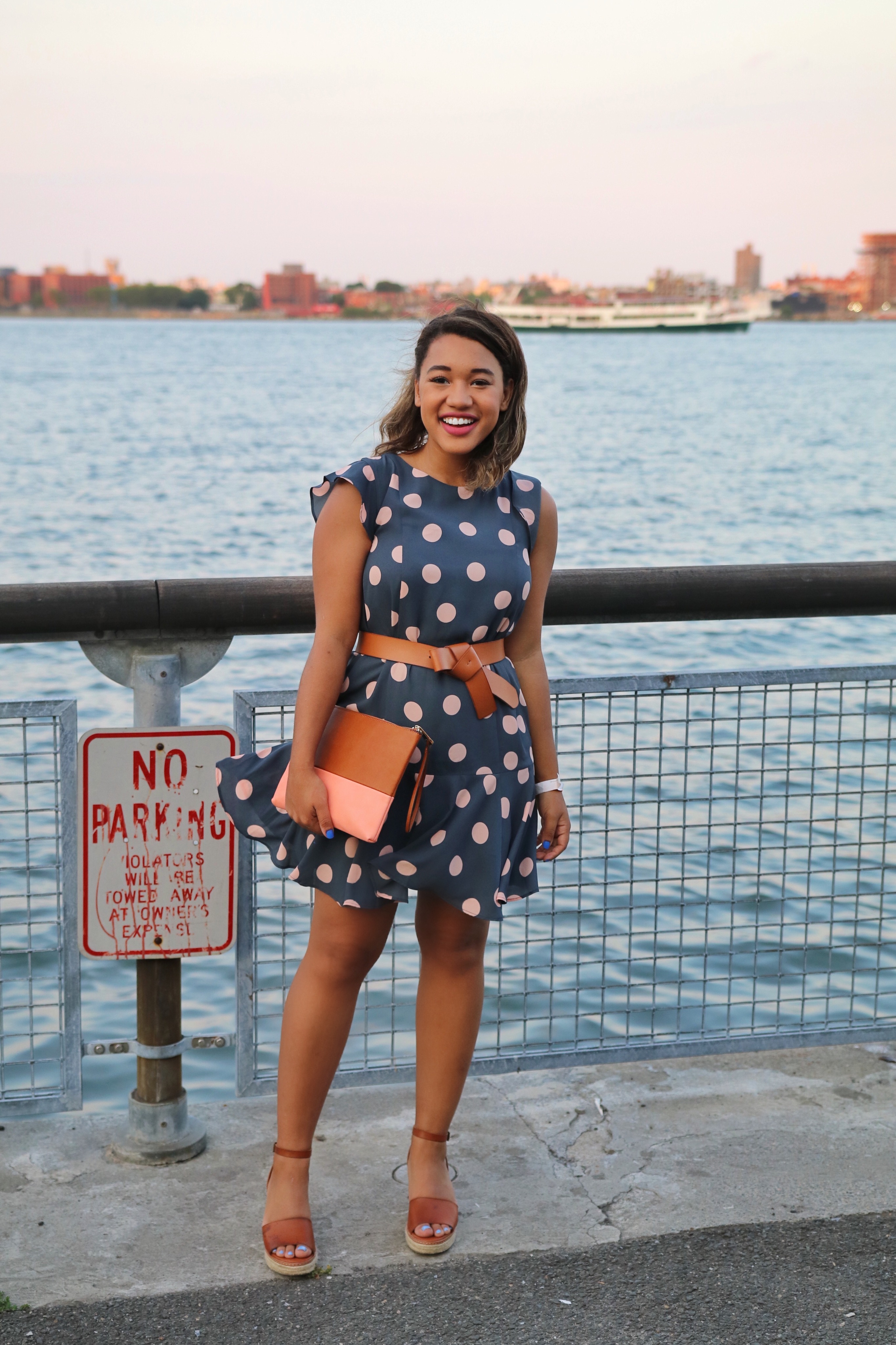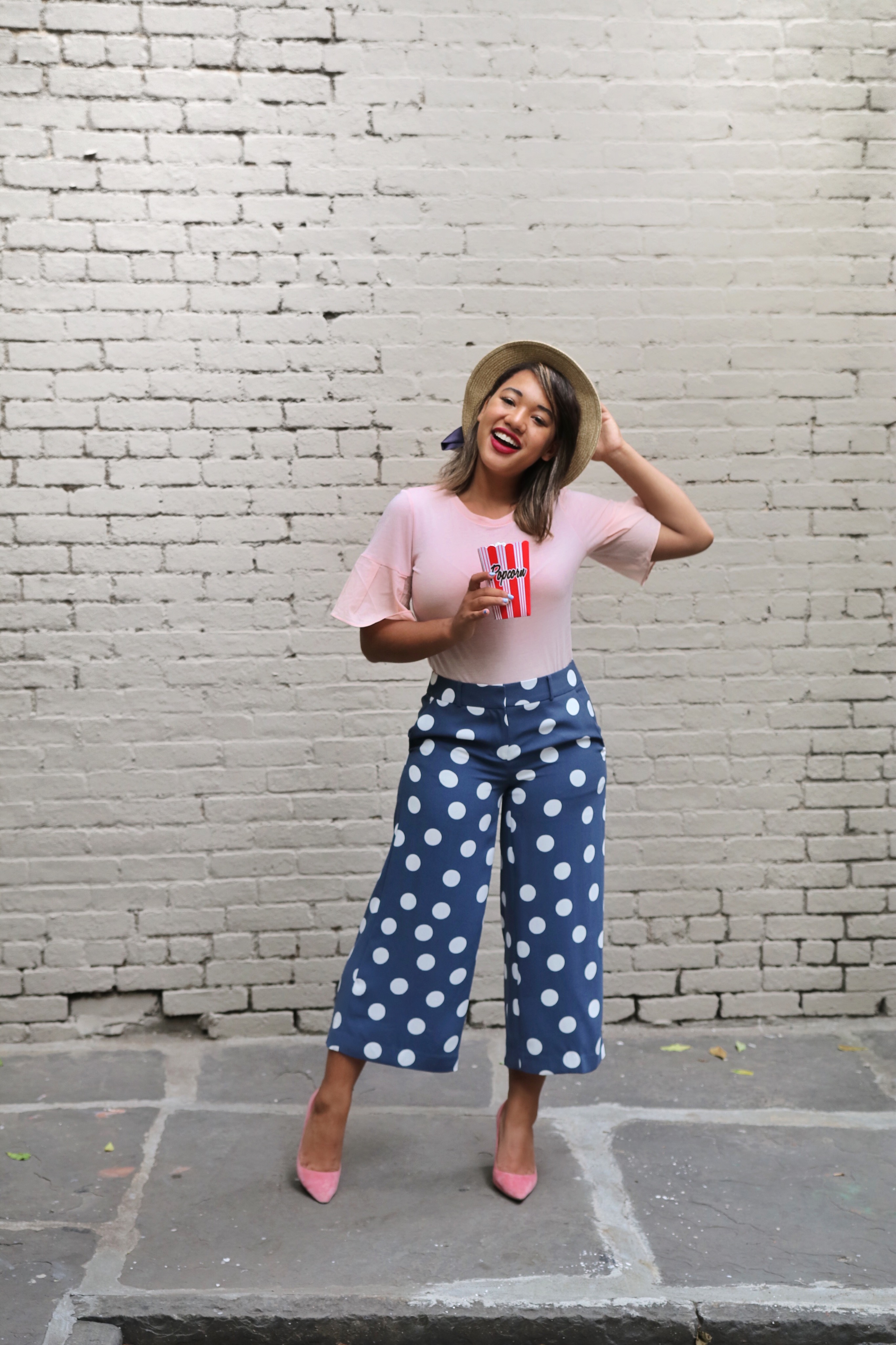 Dot Flounce Dress • LOFT • $89.50
Knot Belt • LOFT • $34.99–44.50
Dot Fluid Culottes • LOFT • $59.50
Petite Flare Mixed Media Tee • LOFT • $44.50
Crossbody Saddle Bag • LOFT • $49.88
Tasseled Ankle Tie Heels • LOFT • $64.99
Lacy Flutter Tee • LOFT • $39.50
Lace Up Heels • LOFT • $89.50
Espadrille Wedge Sandals • LOFT • $69.99–79.50
Ruffle Hem Sweater • LOFT • $29.88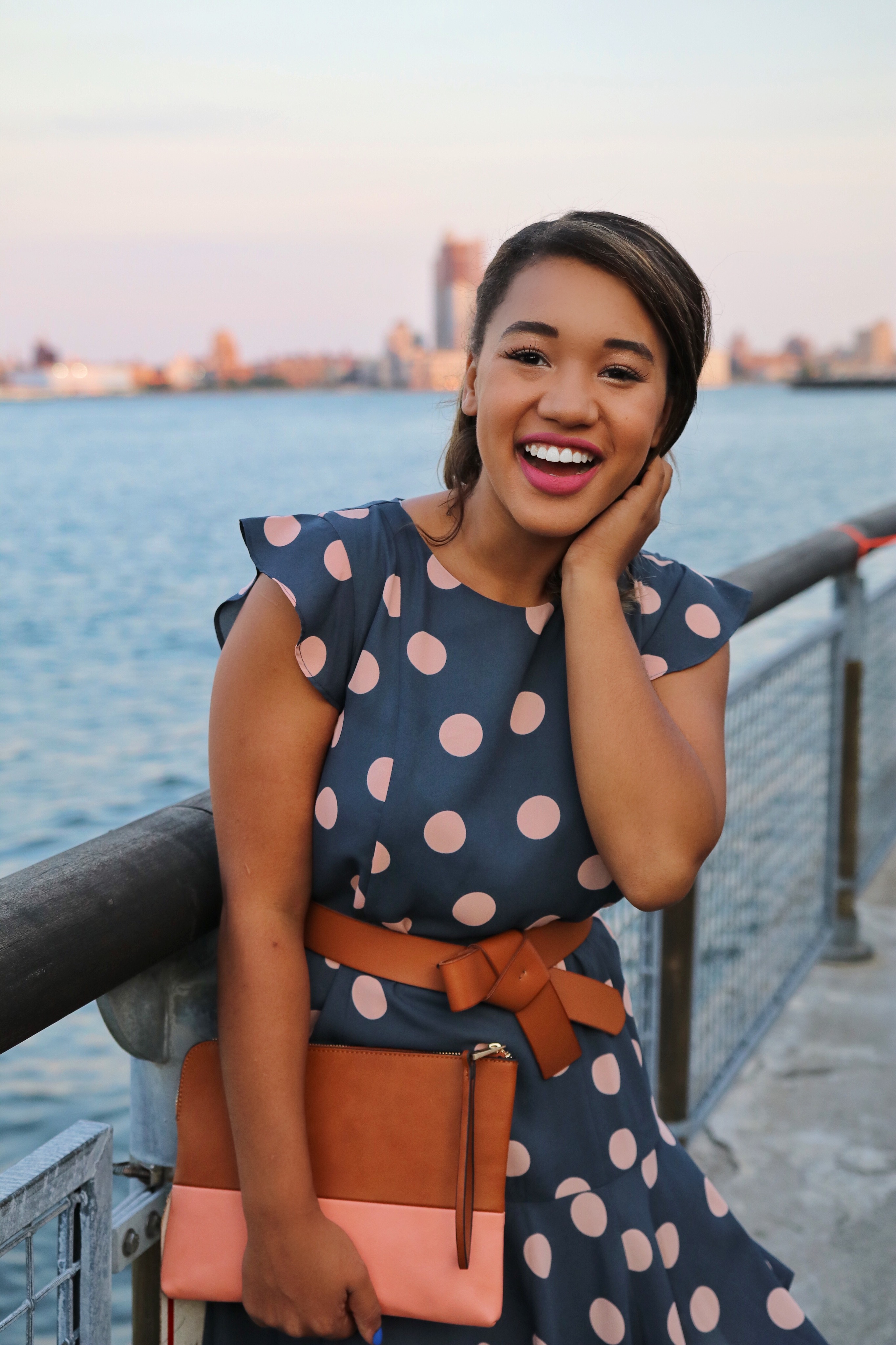 Thanks to LOFT and ShopStyle for sponsoring the post – and thank you for supporting brands that support this blog XX
SHARE OR SAVE FOR LATER