Sep
16
2015
Sep 16 2015
Lolly-Like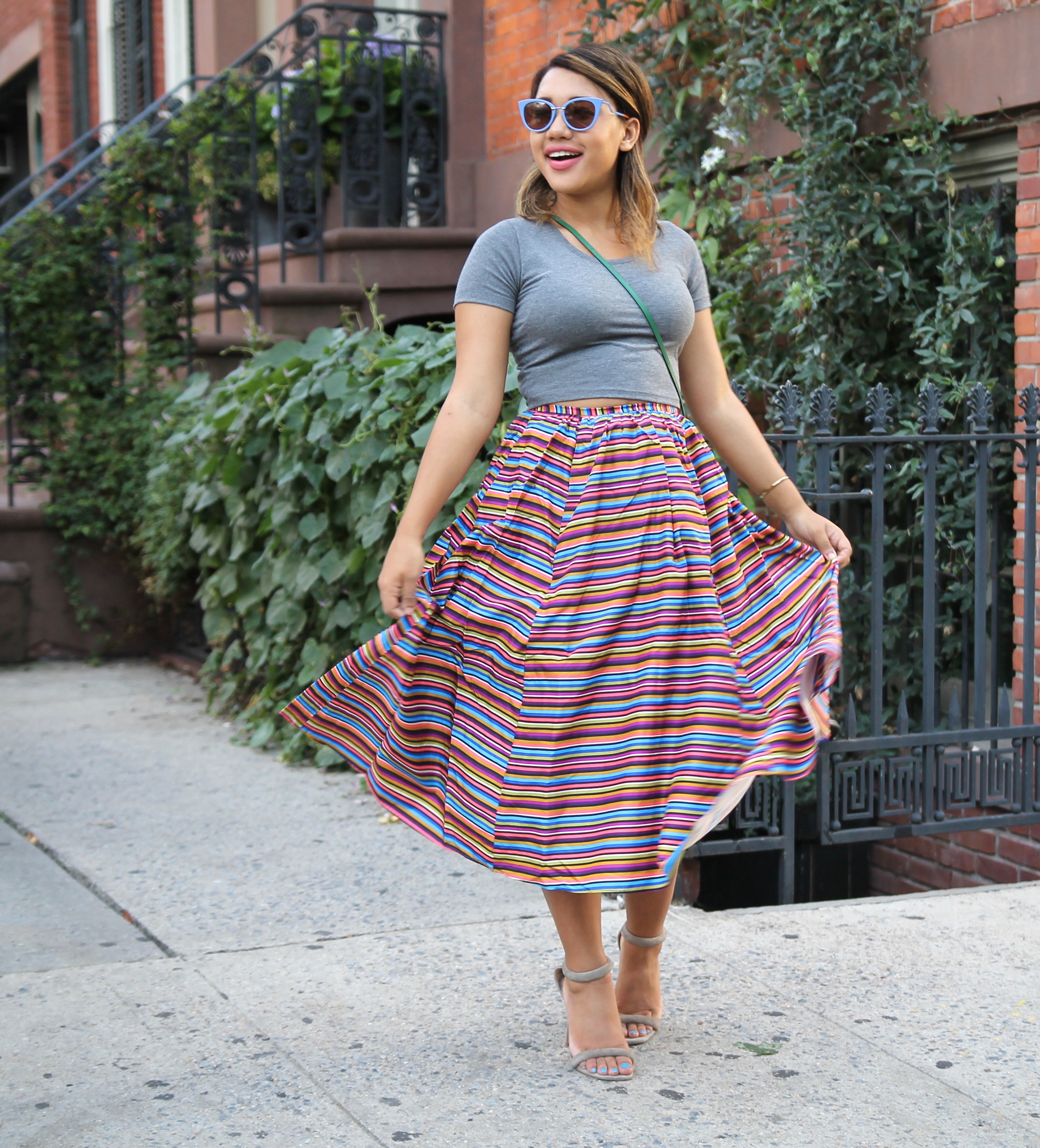 Hey guys, incase you've been boycotting instagram, the internet and everything else normal people obsess over, let me be the first to break the news to you, ITS FASHION WEEK RN! So naturally I've done nothing but rock crazy amounts of color all week long (so basically, the norm) for fashion week, and I couldn't be more proud about it.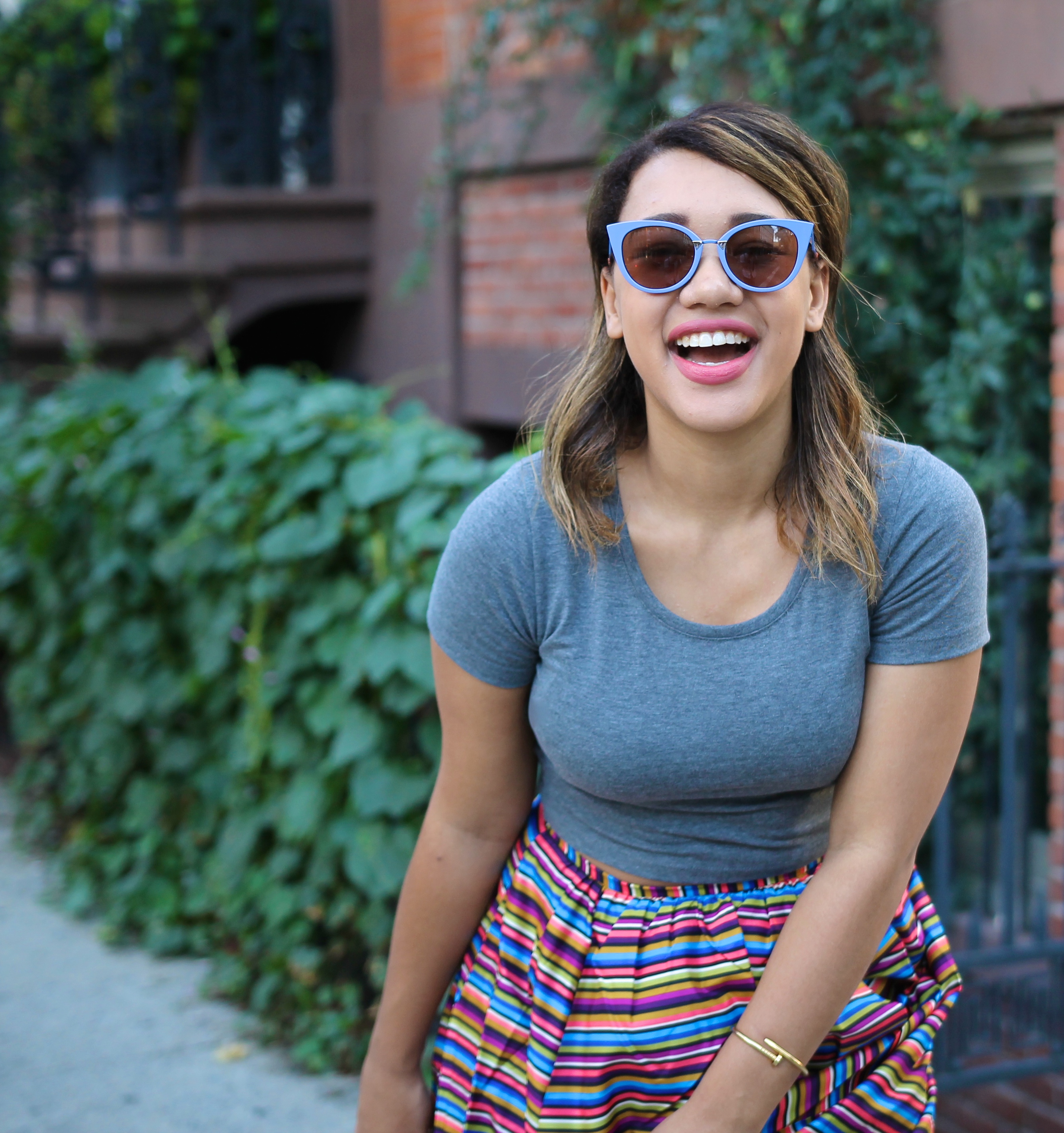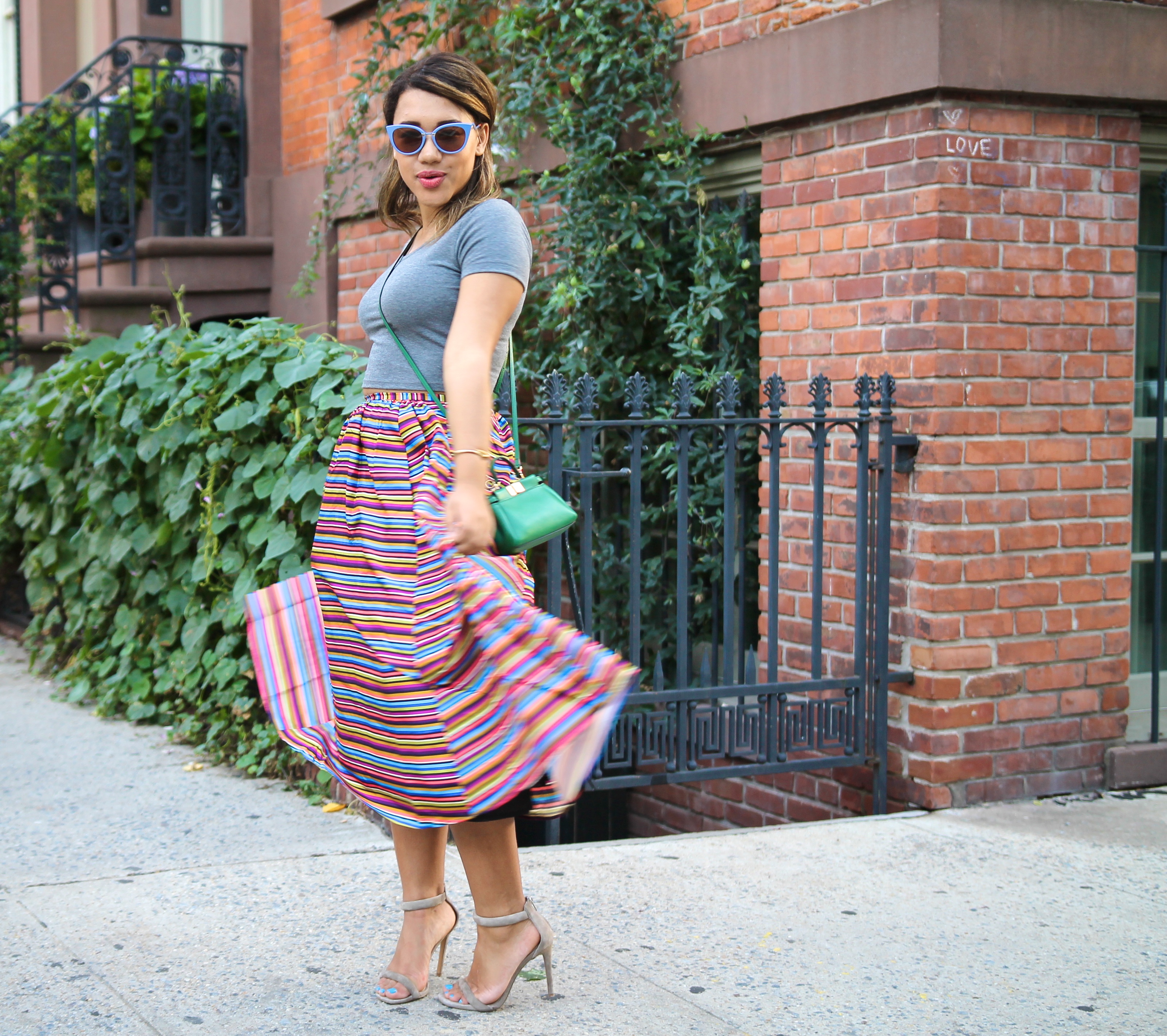 If you didn't think I would rock a candy colored striped full skirt for fashion week – you don't know me at all! OF COURSE I went for the craziest, candy-iest (?) look I could because why the heck nock. Honestly, while looking for pieces for FW I saw myself searching for things like "candy stripes" "rainbow skirt" and other crazy phrases that normal people wouldn't ever type into their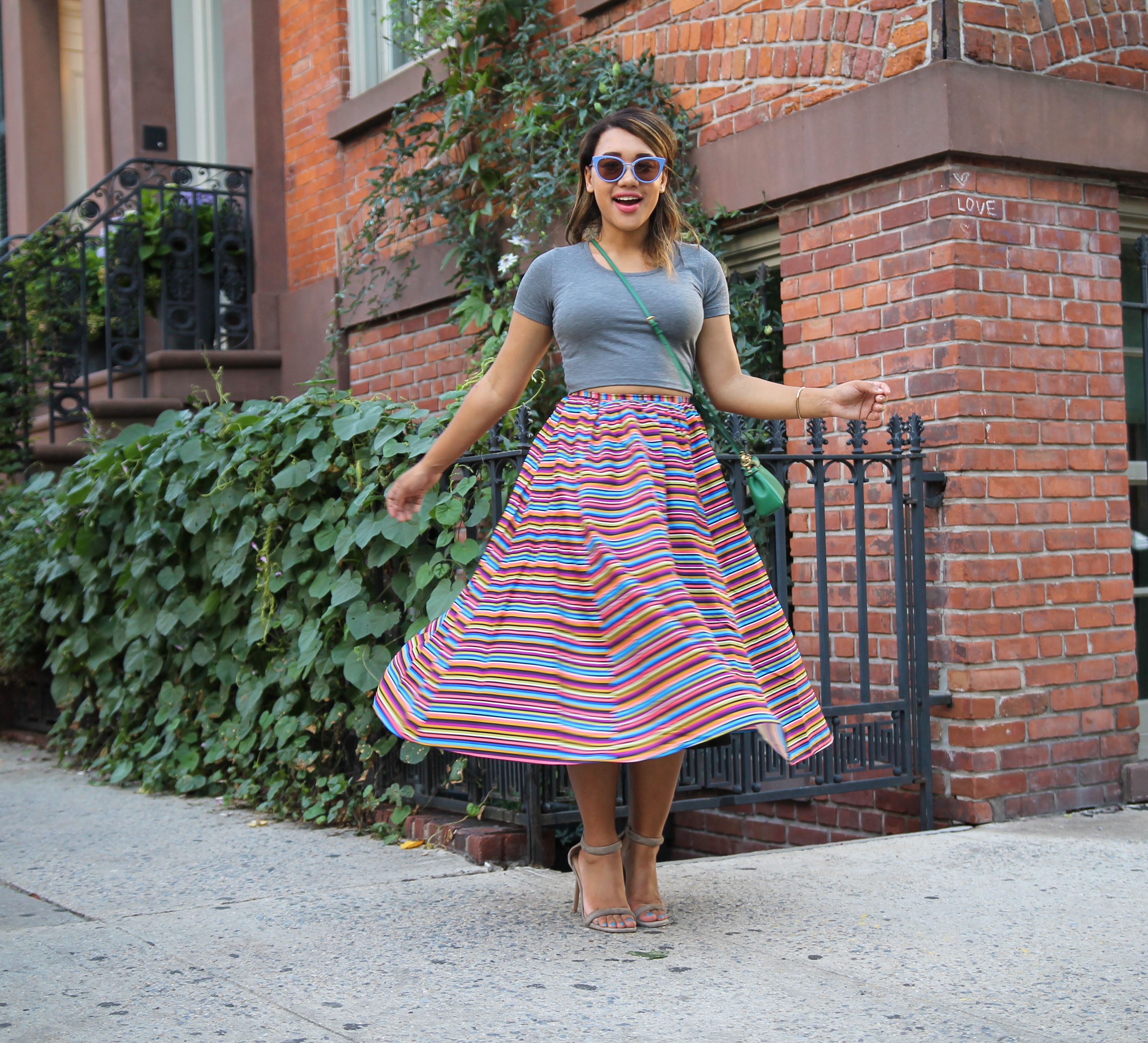 browsers, but that my computer has learned to know are just courtney-isms. Anyways, my search paid of because I got to rock this lolly-like skirt for Fashion week and it even got shot of Woman's Wear Daily – so that's kind of cool.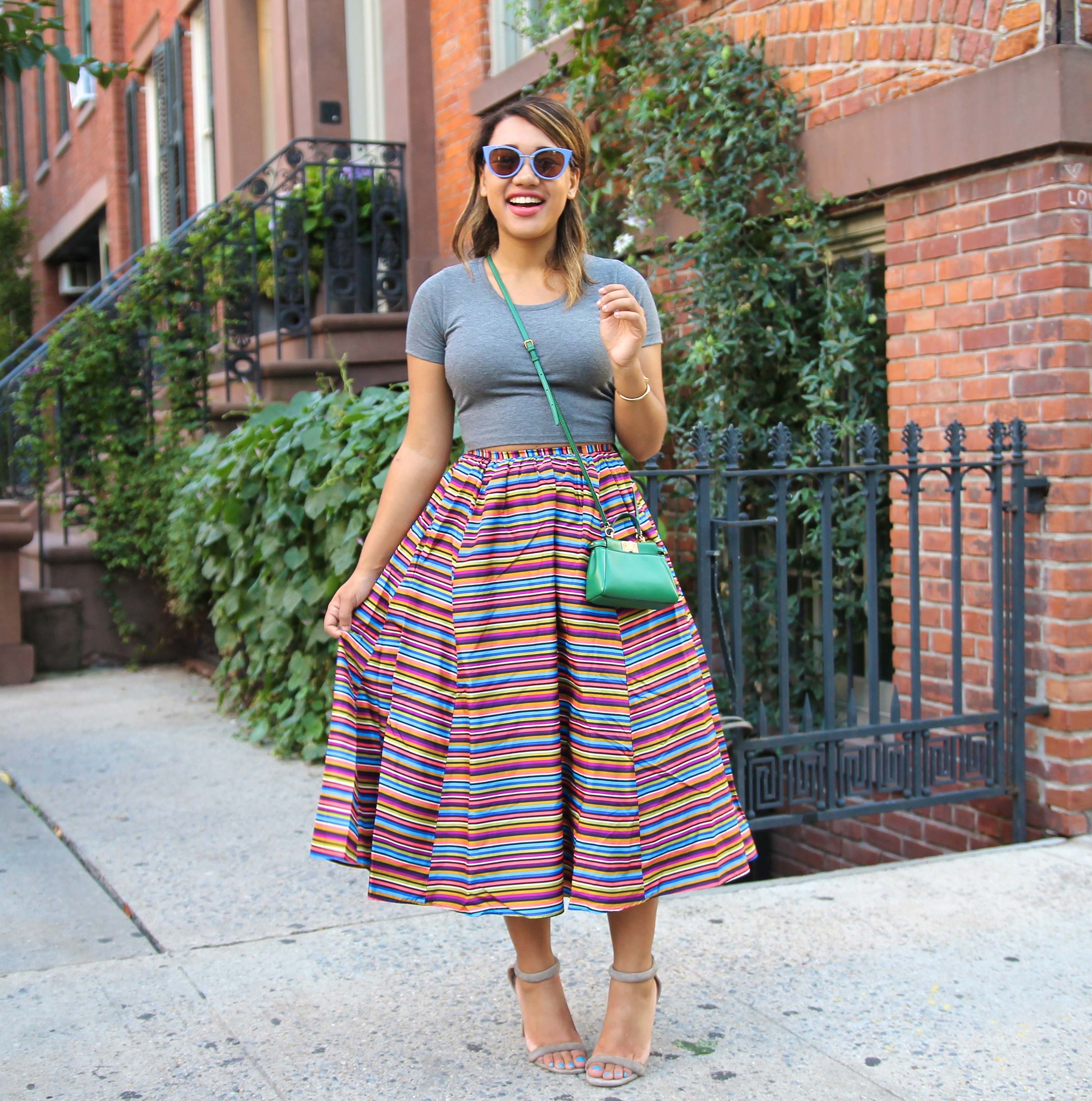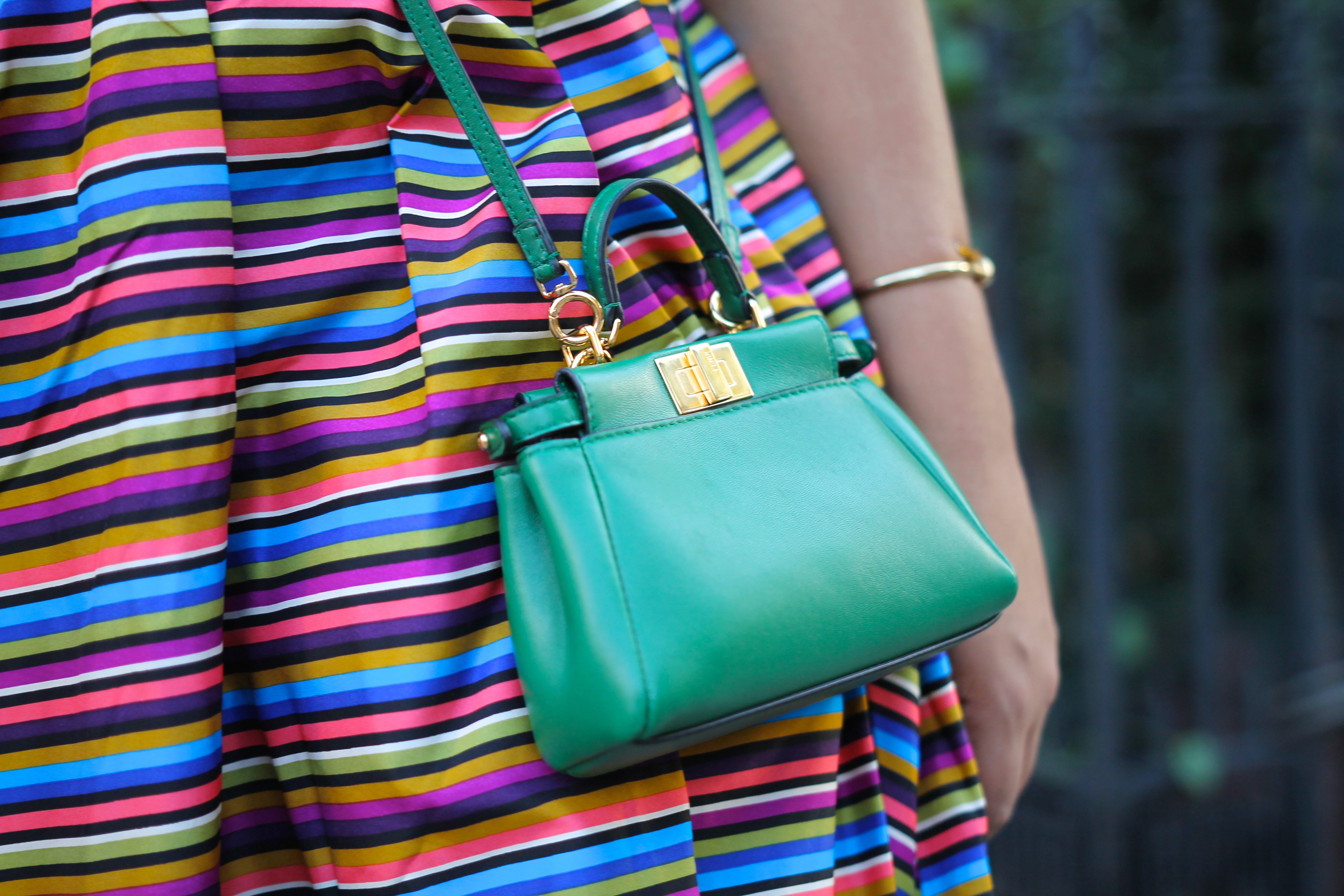 Lets talk about that for a moment – street style. I honestly think a lot of bloggers, fashionista's and everything else come to NYFW just to get shot for street style – which there is totally no shame in, like at all but that's not me. I'm the girl sneaking out the back or staying until the photographers go away or better yet, making ugly faces the whole time to prevent from getting shot haha, I'm not even sure if they would really want to shoot me but I also kind of don't want to give them a chance – I feel super humbled and lucky to be able to attend these shows so I am there to admire the collections and give the designers the respect they deserve, not get shot… I basically use FW as a the ultimate dress up stage and networking event, a change to mix and mingle with some of the most talented minds in the industry and show them why I always like to look on the bright side 😉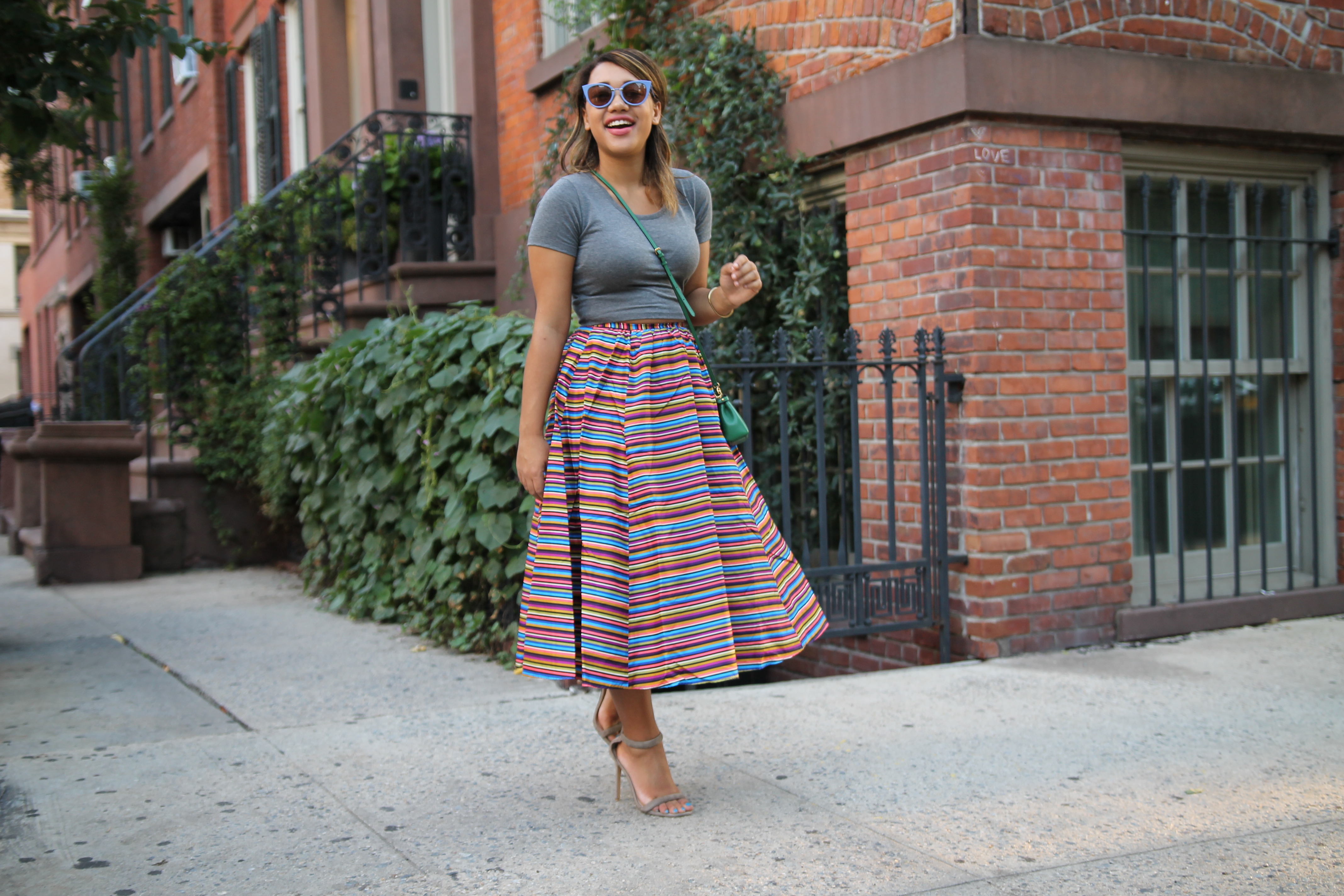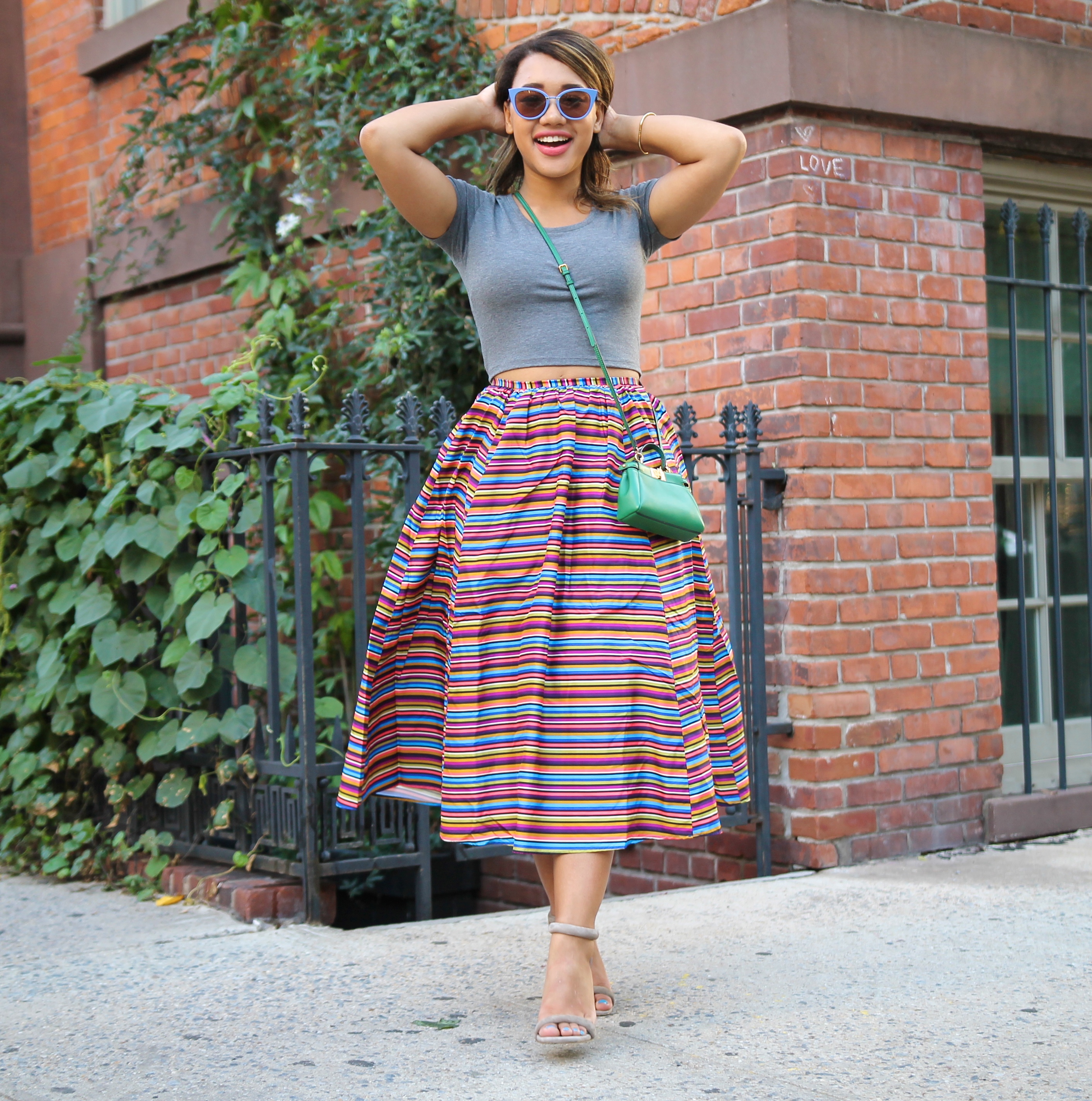 P.S. If you though for one tiny little second that you didn't need this skirt, THINK AGAIN because I'm about to rock your world. This striped little pretty midi… yeah, IT HAS POCKETS! #gamechanger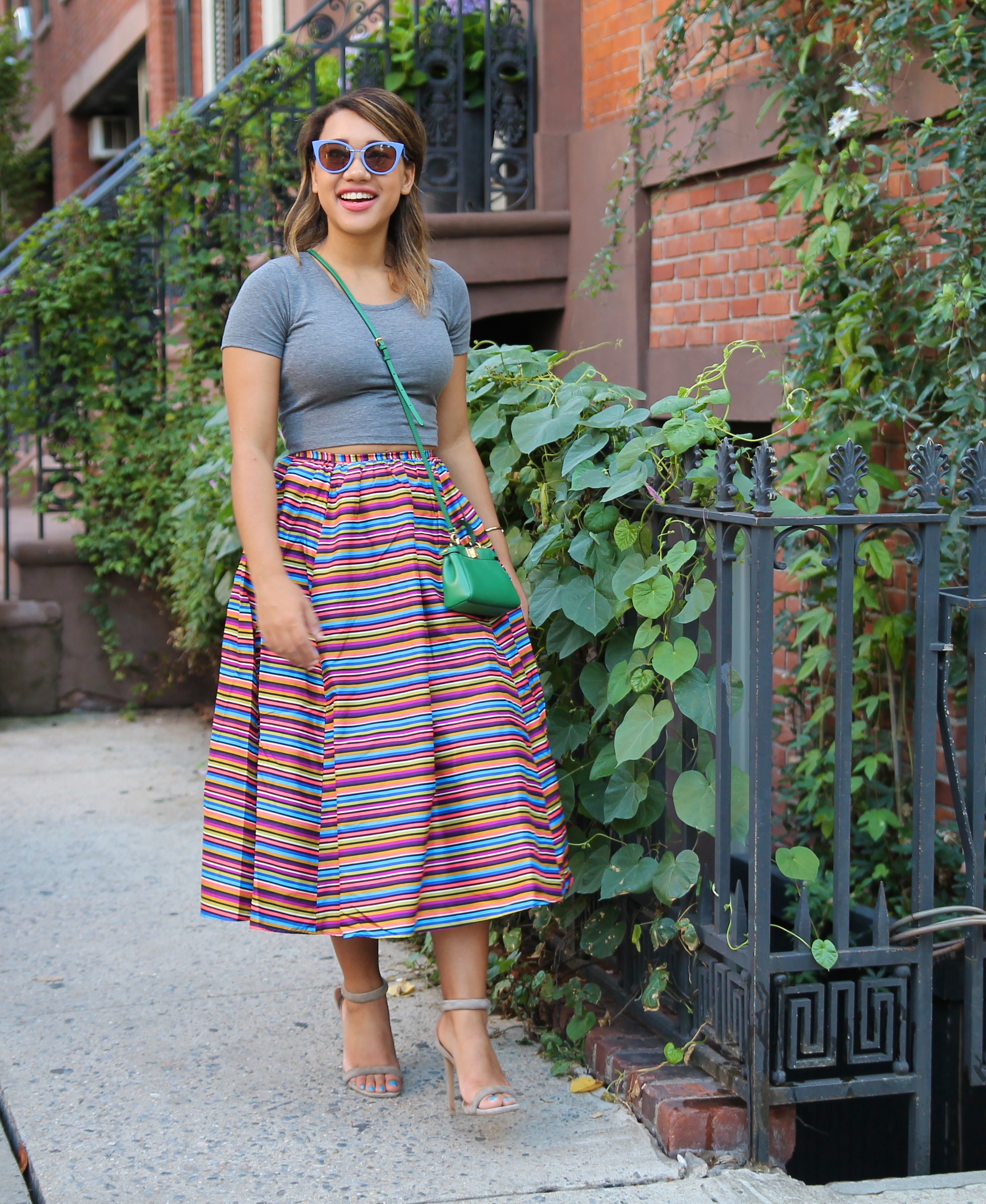 Striped Skirt (dress version here) || Tee || Purse (SO TINY, I'M OBSESSED) || Shoes || Sunnies
HEY click the images below to shop this look – KAY THANKS!!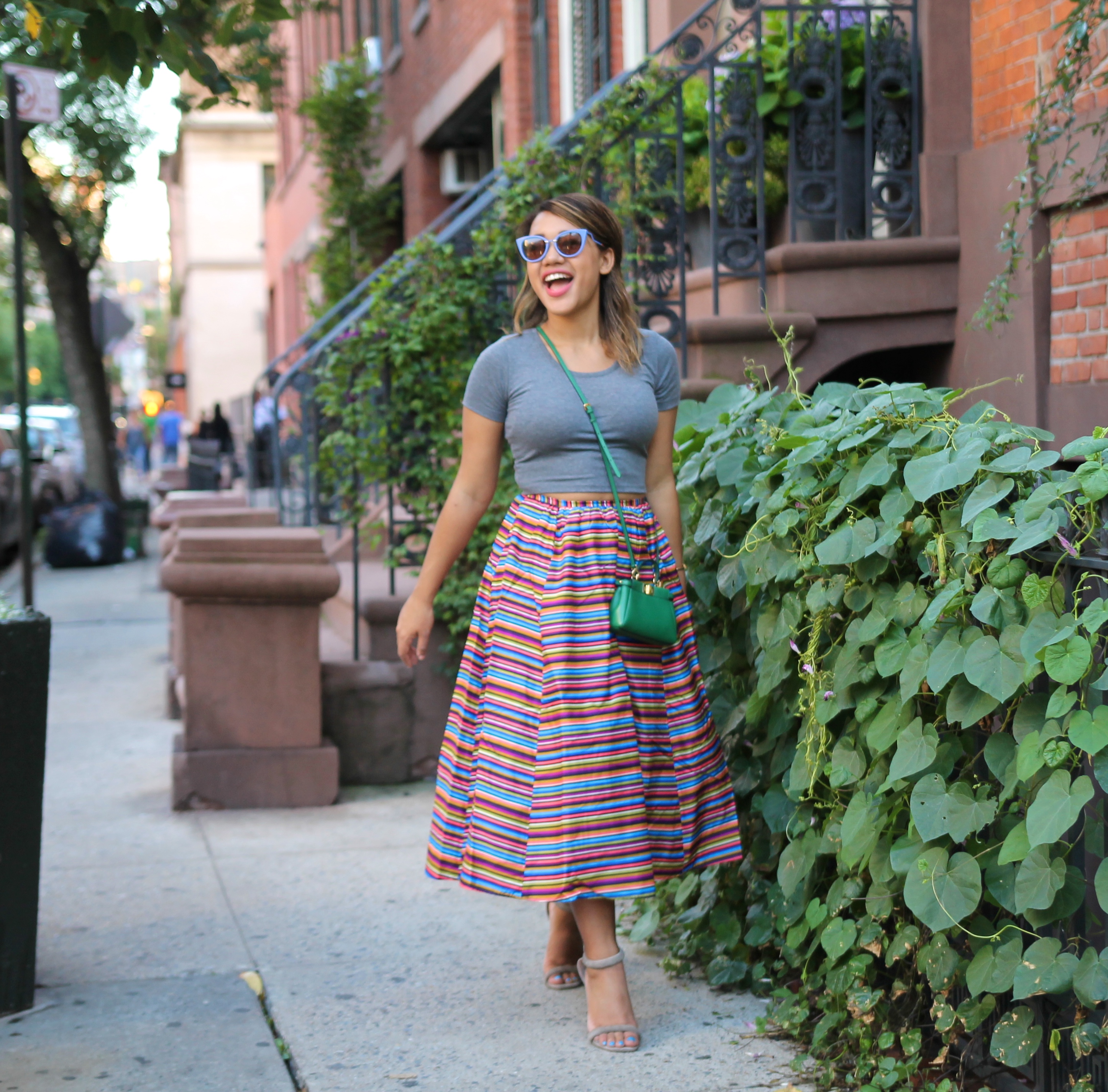 SHARE OR SAVE FOR LATER