Nov
9
2017
Nov 9 2017
Luxe on the Low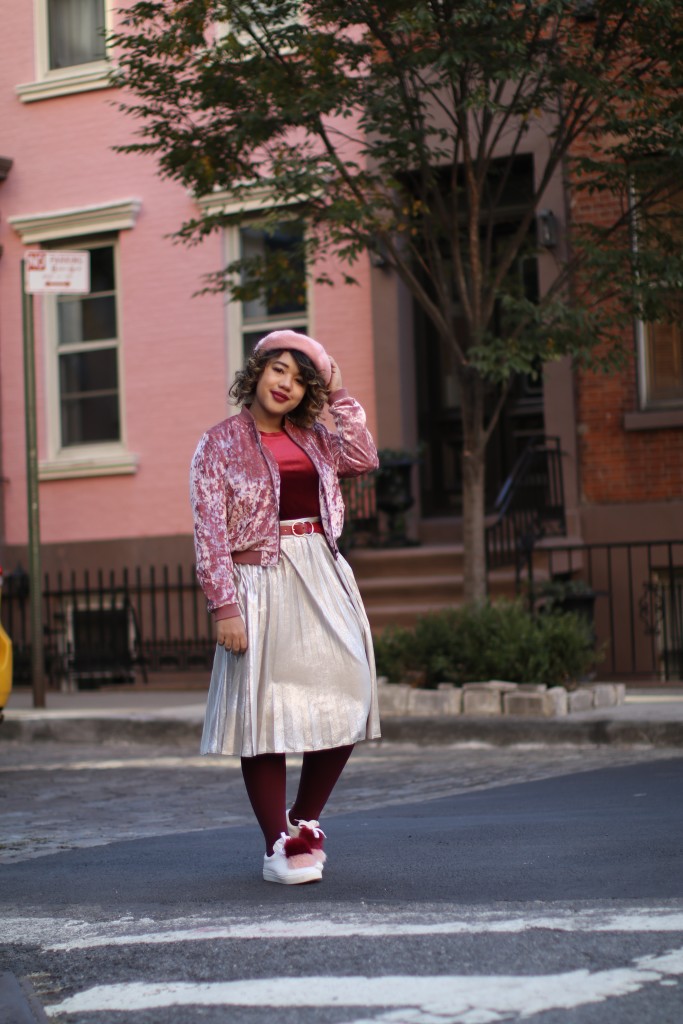 We find ourselves in that fun/weird in-between where its still fall, but holiday prep is still in full swing! It's probably one of the best times for fashion because you have the ability to mix your fall essentials without having to be too bundled yet (although we have a few cold days coming in NYC so I won't speak too soon).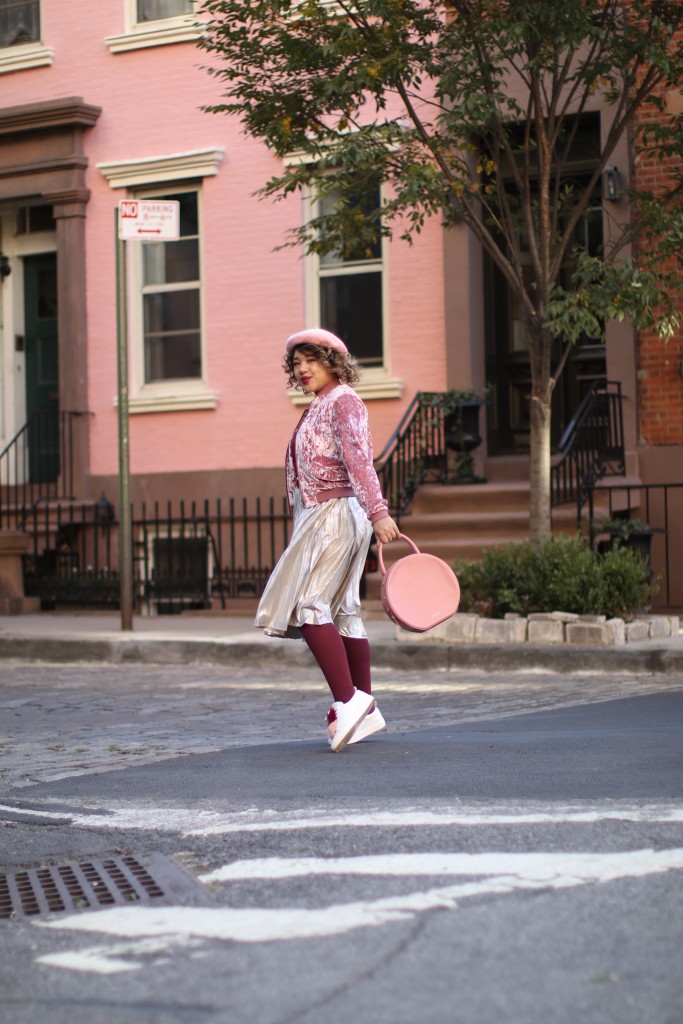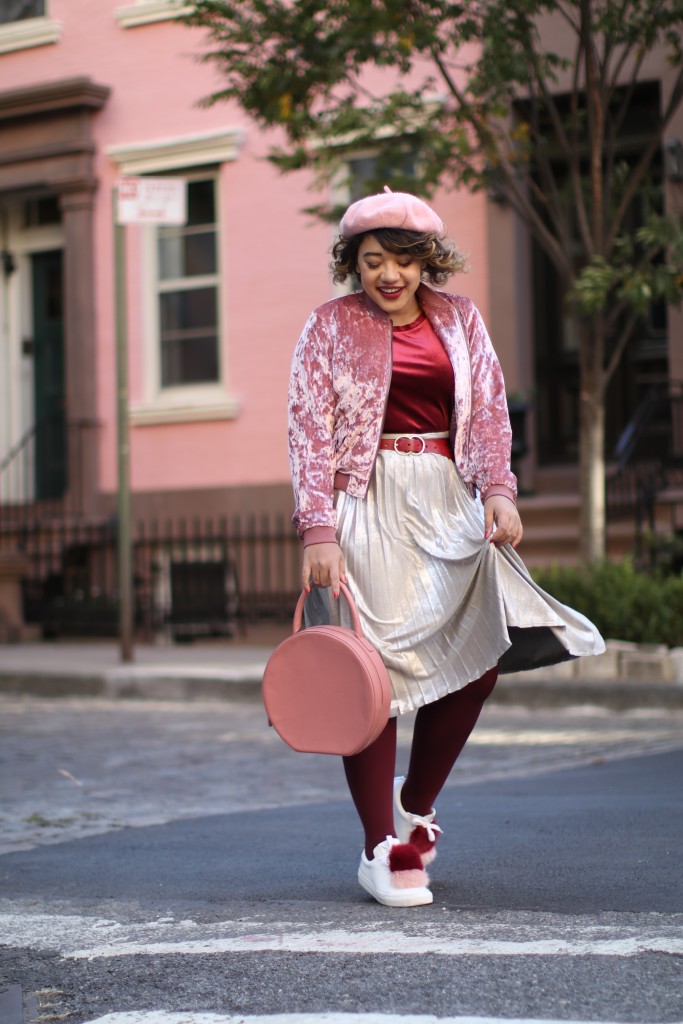 Anyways one way to take advantage of the in between is to mix fall's go to type, with holidays' must have texture, and do it all in the season's go to hue! So today I'm styling this velvet blush bomber from Macy's and showing you how I dress it down with some of my favorite fall pieces
I'm all about velvet right now,, so naturally I was drawn to this velvet tee & velvet bomber – the bomber was surprisingly affordable despite its "luxe look" so I paired it with other glam-esque pieces to complete the look. Because of the weather, I opted to pair sneakers with tights, a kind of odd combo but I like the end result!
Macy's is always a go to shopping spot for me, and the flagship in New York is super fun and festive this time of year. If you're interested in getting some shopping done and maybe meeting a celebrity too, join me at Macy's tonight for some serious fun!
Austin Mahone will be there with Fossil all to support the ASPCA (a big passion project for macy's) It's all going down Friday Novemver 10th at 5PM. There will be a Q&A Along with a meet and greet for select fans. Hope to see you there, you can find me on the dancing piano lol!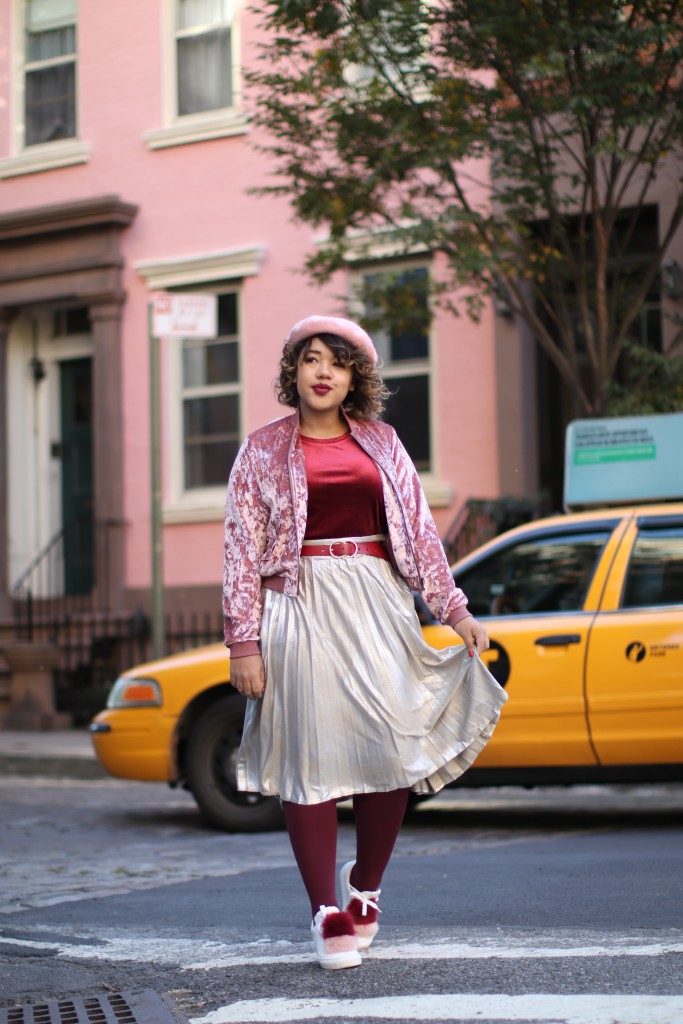 SHOP VELEVT & LUX PIECES FROM MACY'S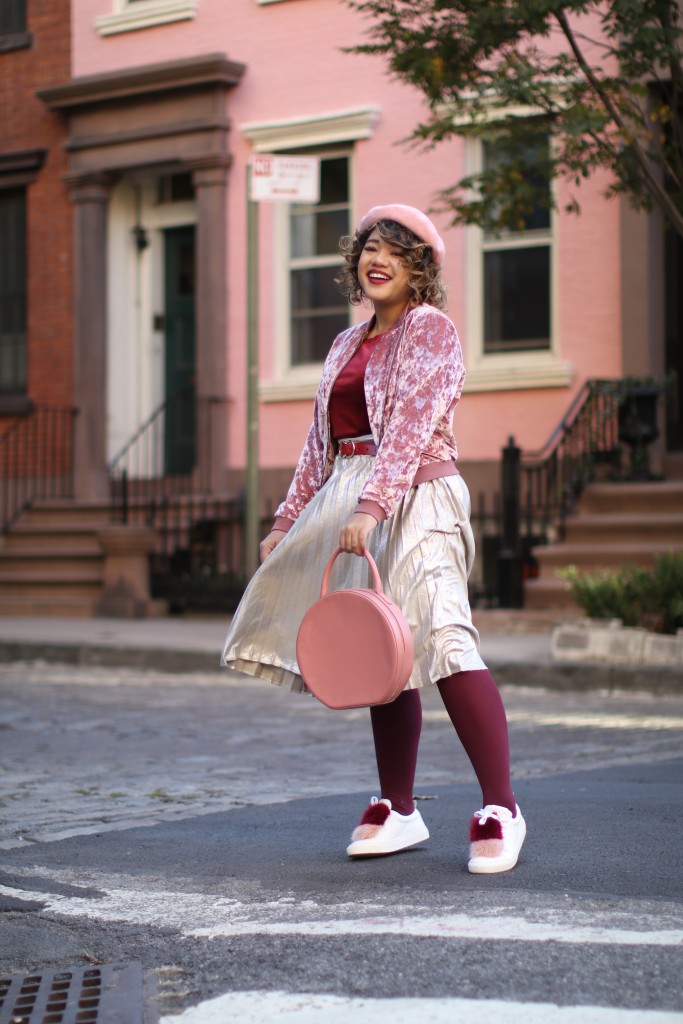 SHARE OR SAVE FOR LATER