Aug
8
2015
Aug 8 2015
LWD – Day to Night!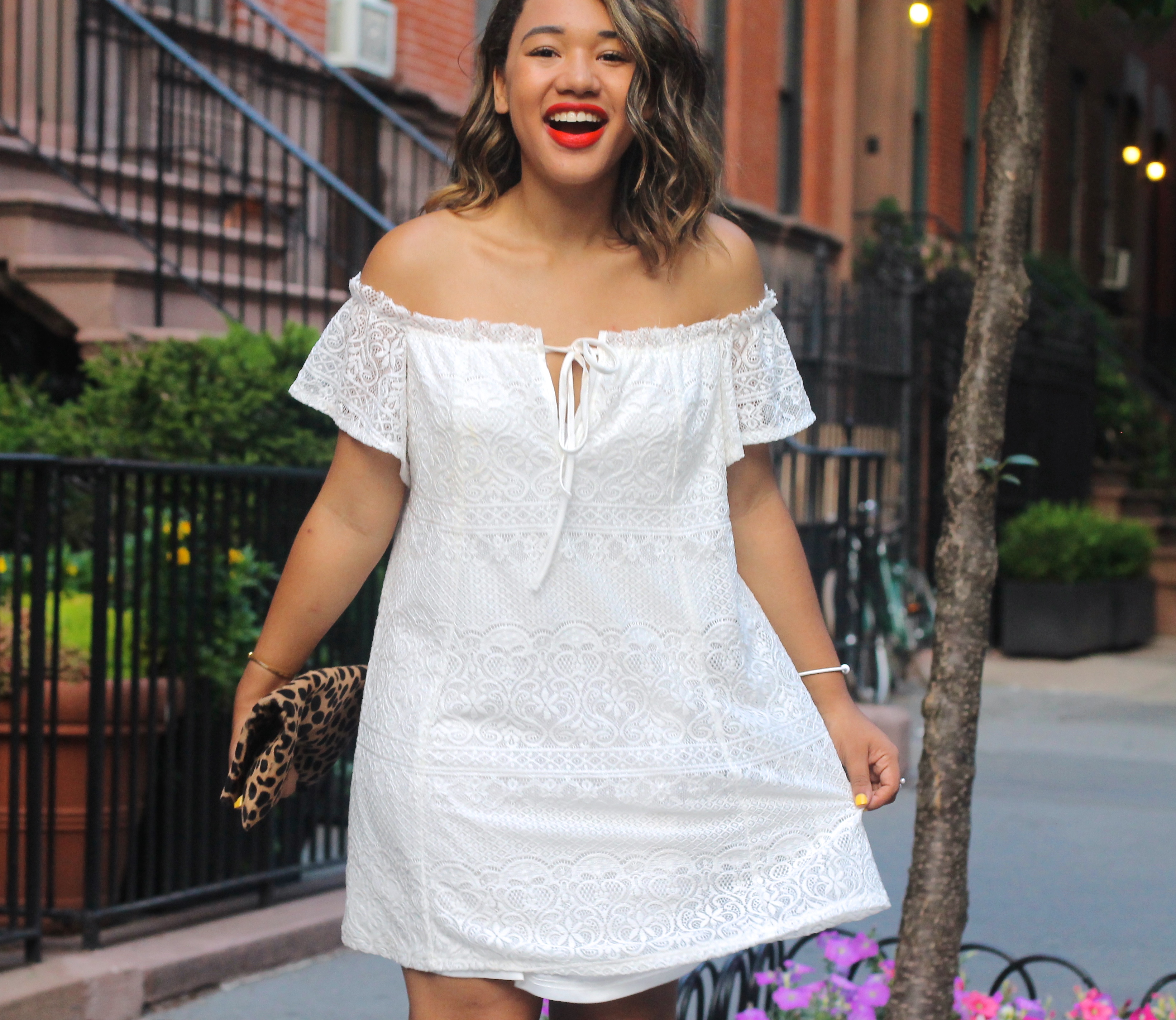 I couldn't be more excited (obviously) because today I'm sharing THE PERFECT little white dress that you need in your closet, like now.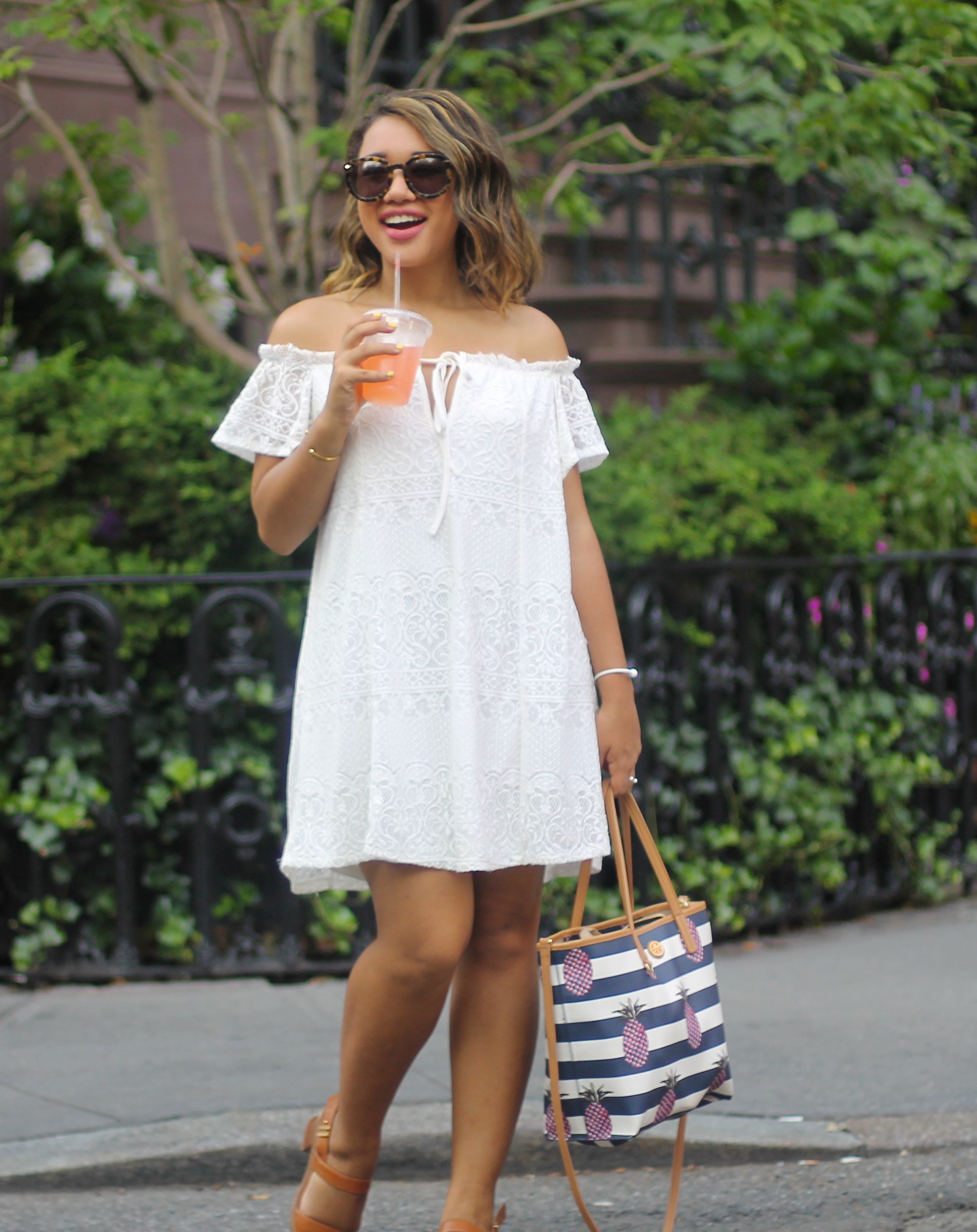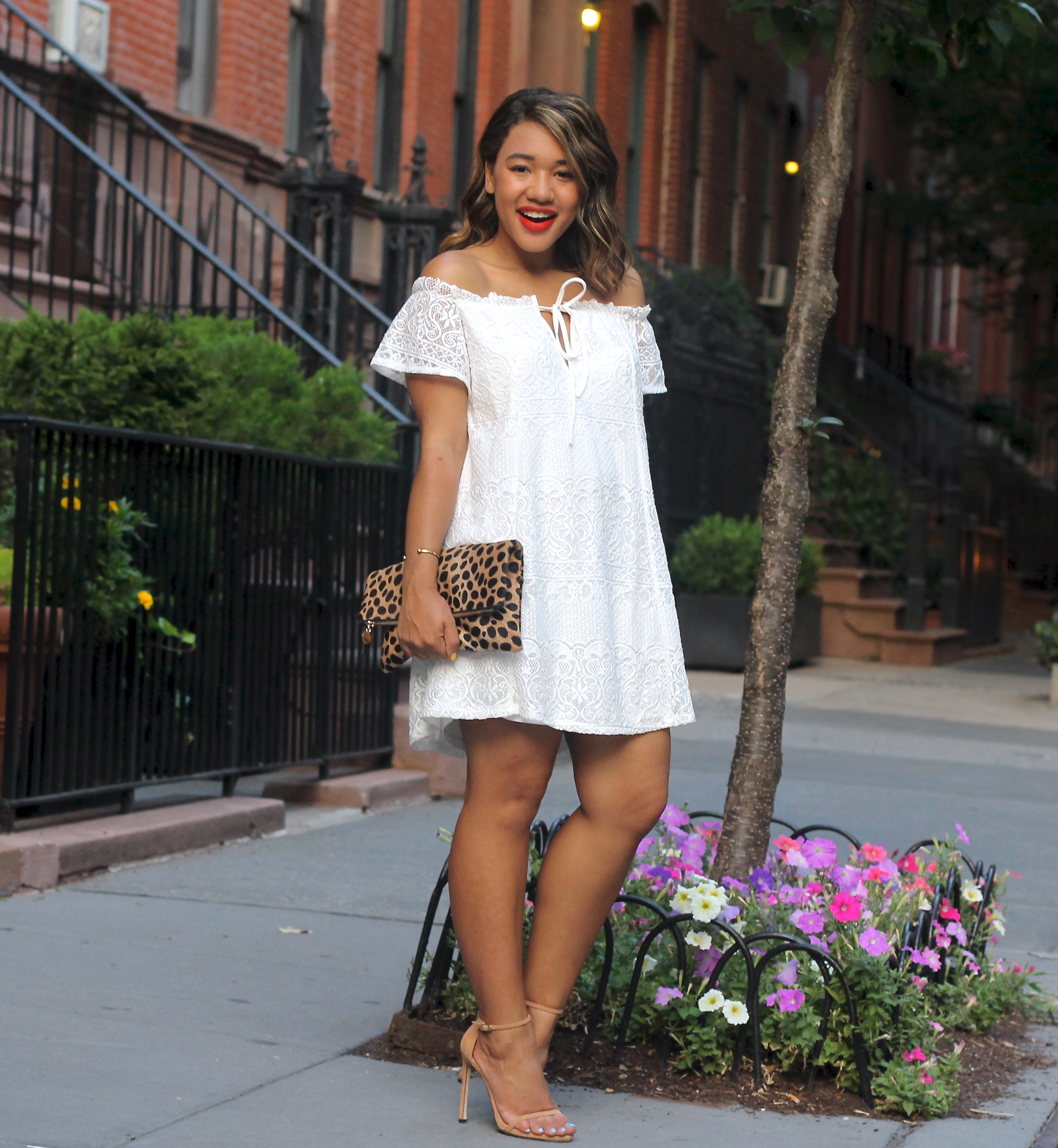 Don't worry, you're totally not seeing double… I'm just taking this dress from day to night with a few easy styling changes – yay! I'm all about the versatility, I love investing in a piece you can wear countless ways and firmly believe that every season (or atleast every other) you should invest in something that you can take from work to weekend, or day to night. This summer – my investment was this little white off the shoulder perfect frilly amazing dress.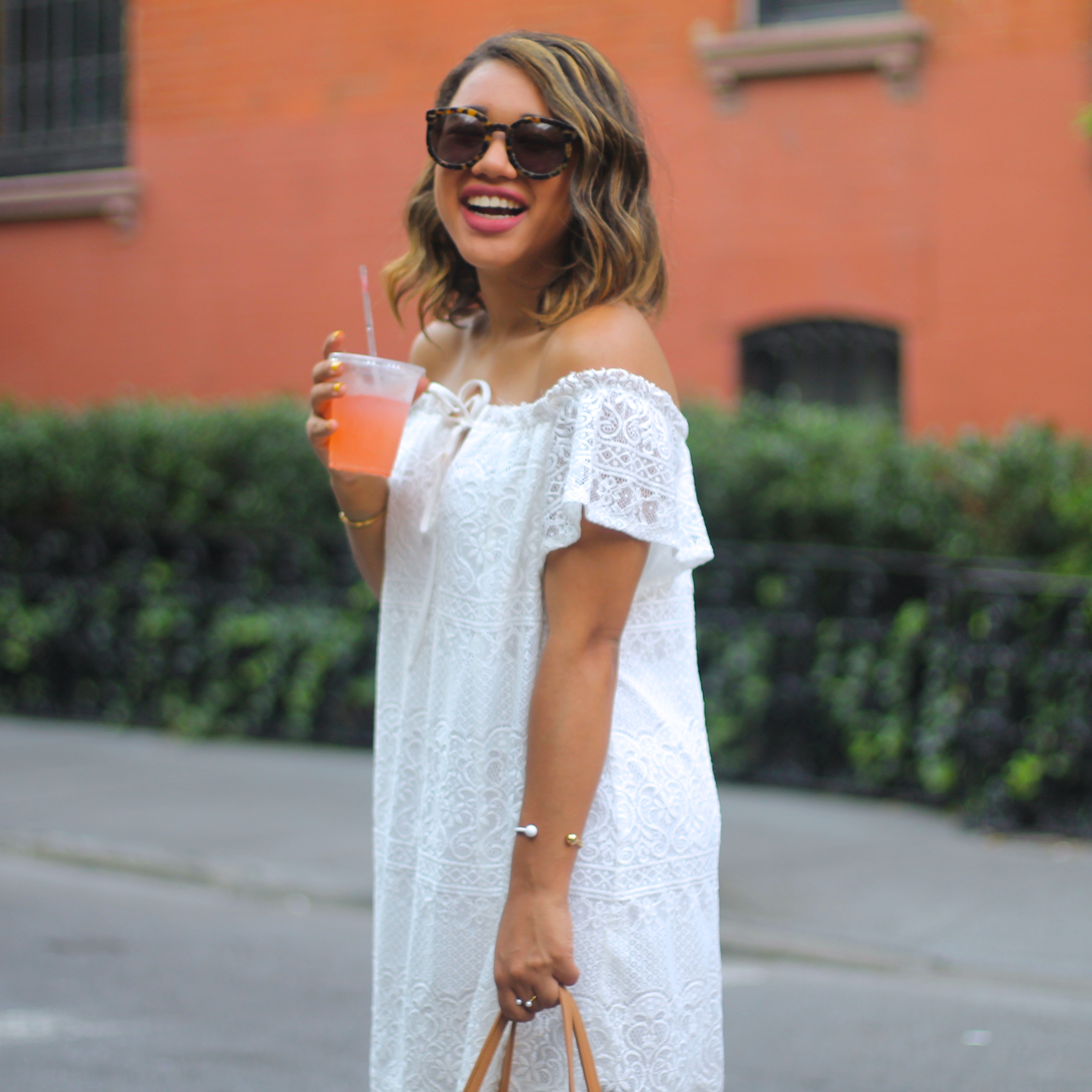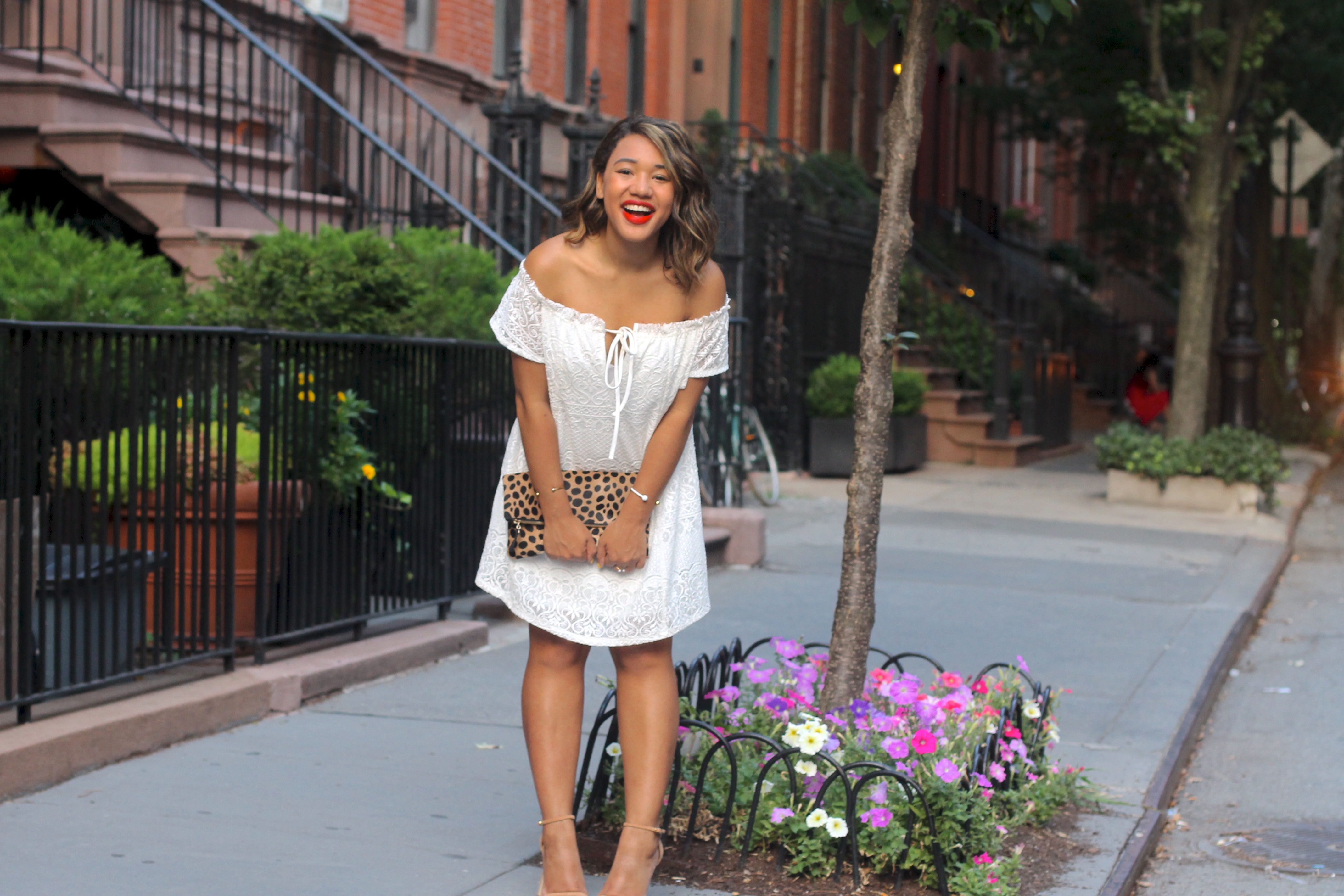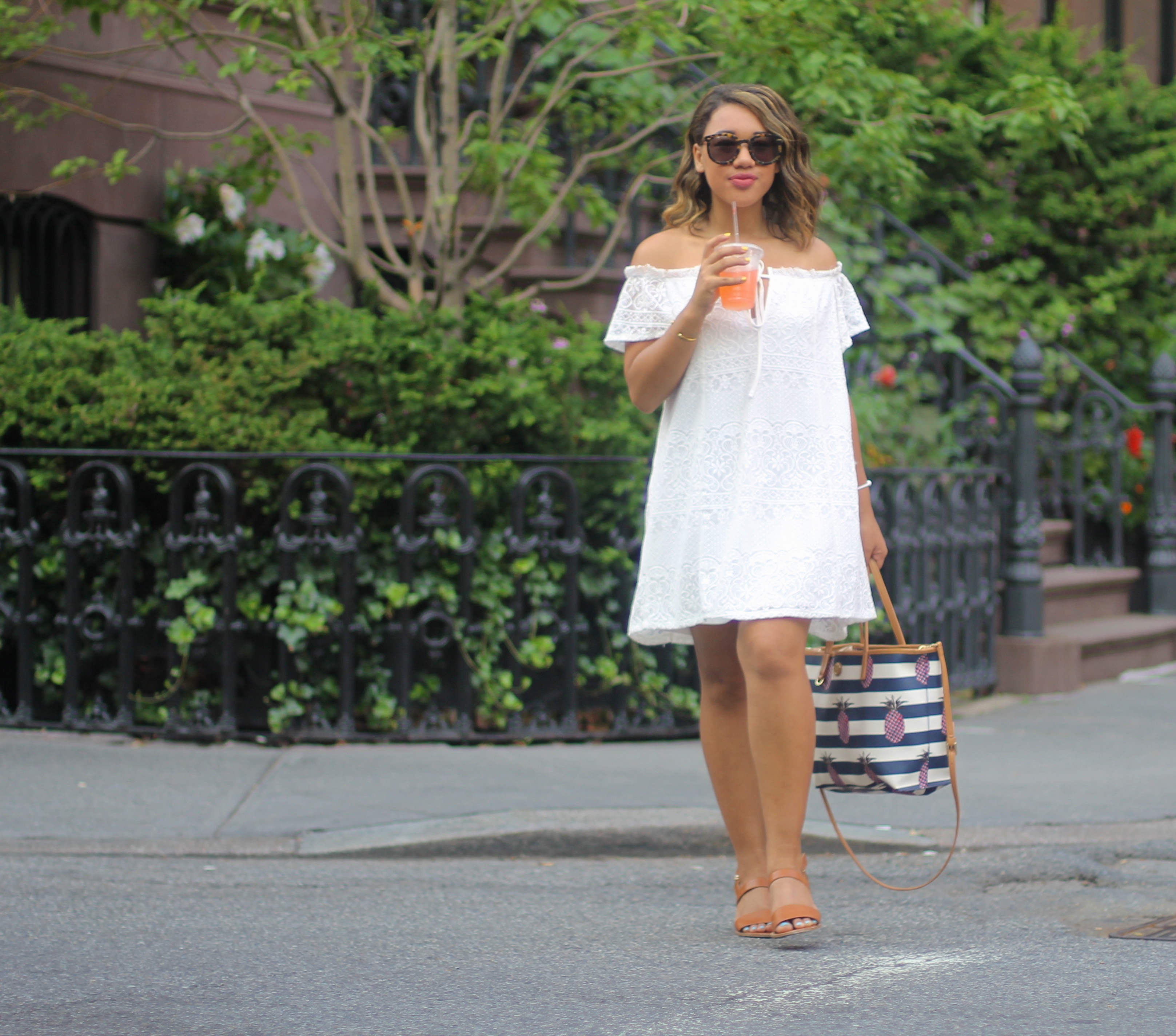 I'm so obsessed with this perfect LWD – I love that it has a Lacey, girly feel without being too "frilly" PLUS it works as off the shoulder or on and is so fun and twirl worthy. Most importantly it's light weight and breathable which I totally love, and kind of need for hot sticky summer (#sweaty).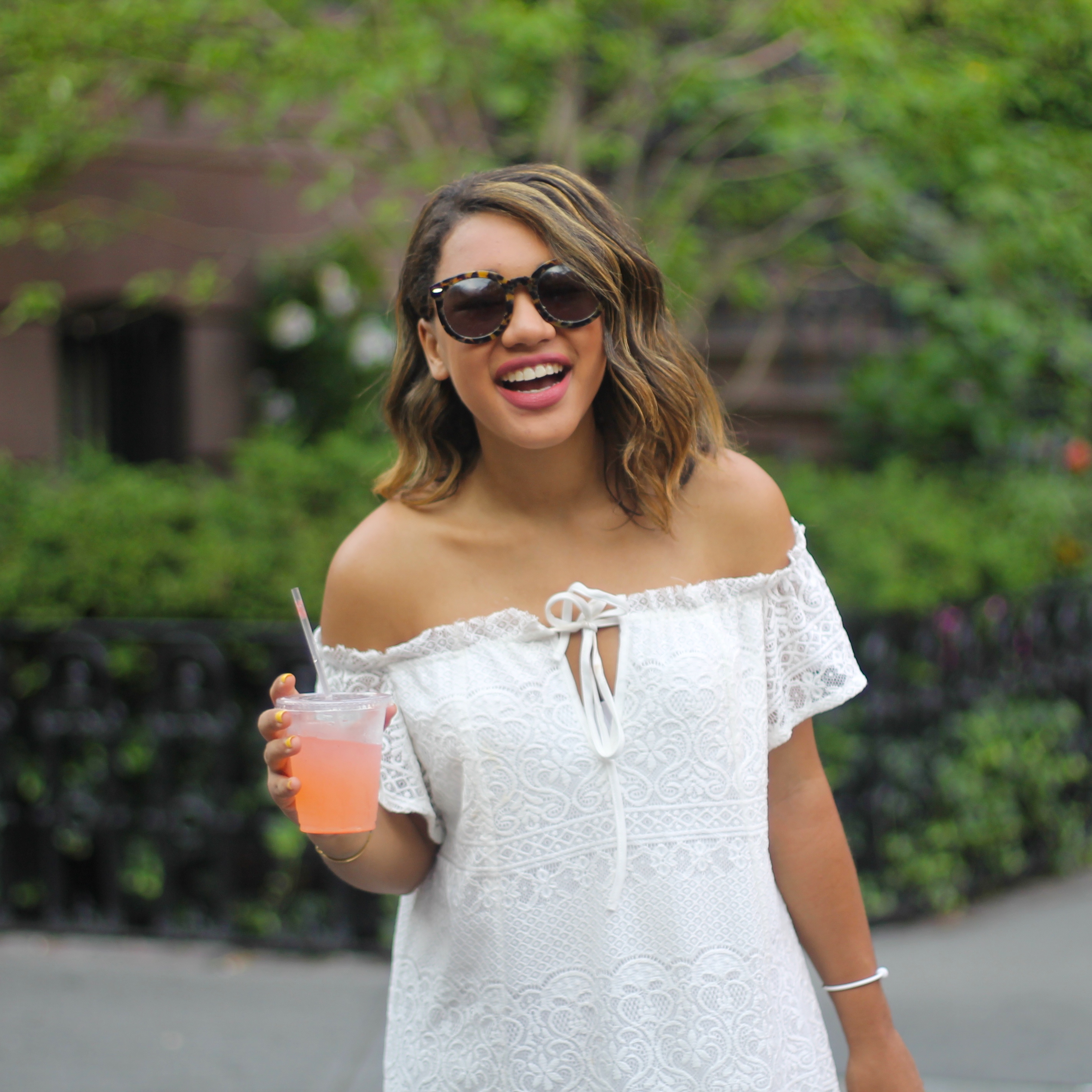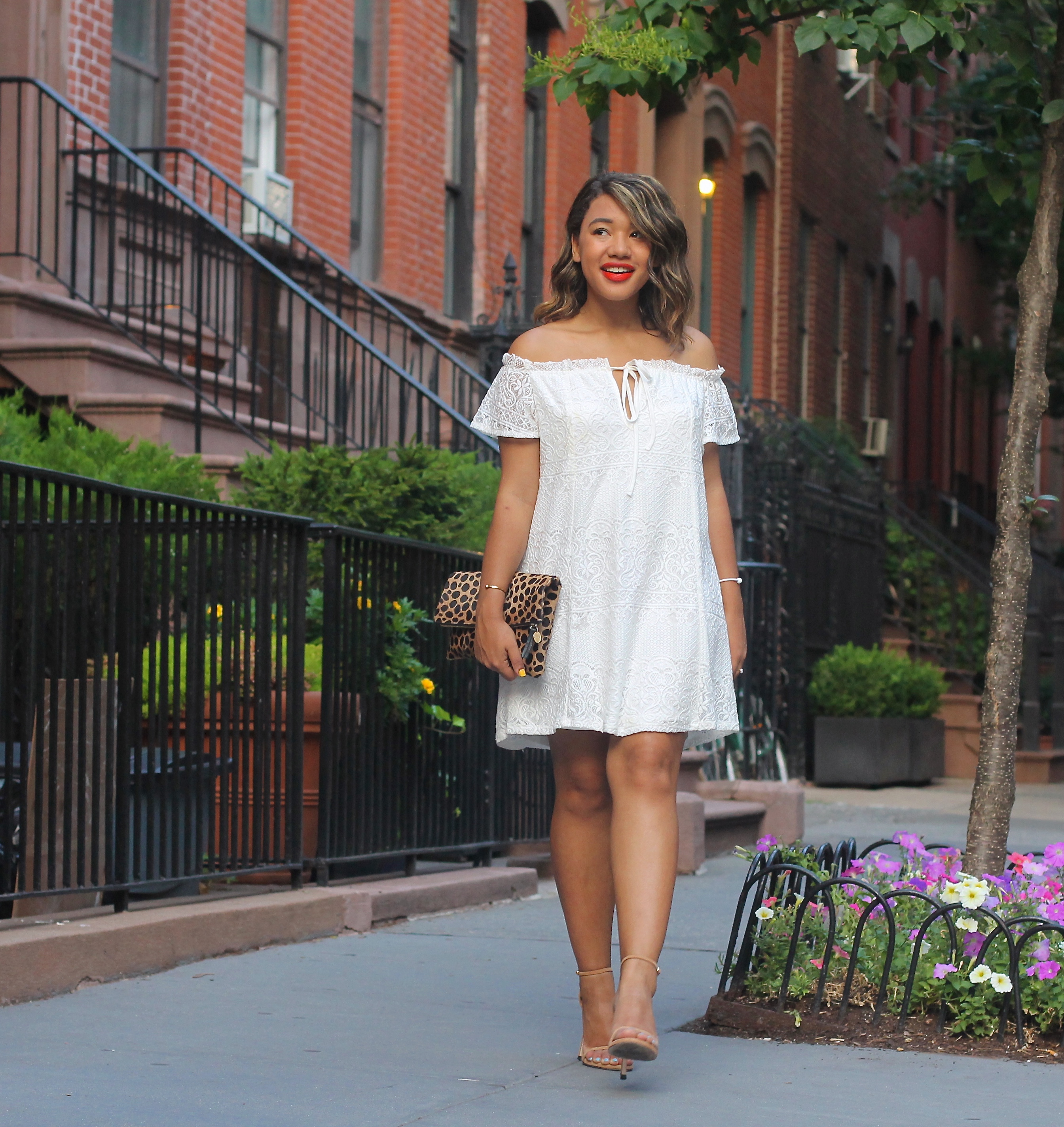 I've actually worn this dress more times than I would like to admit. When I come home from being out (and sweating) all day, Its the first thing I reach for. I think its actually a swimsuit coverup but I don't care – It's just dang comfortable I'll wear it anywhere. Today I took it from day (with sandals and a pineapple tote) to night (with sassy sandals, a leopard clutch and a color pop). I've also worn it with the shoulder up to work with flats or over a suit (probably as it's intended) to the beach.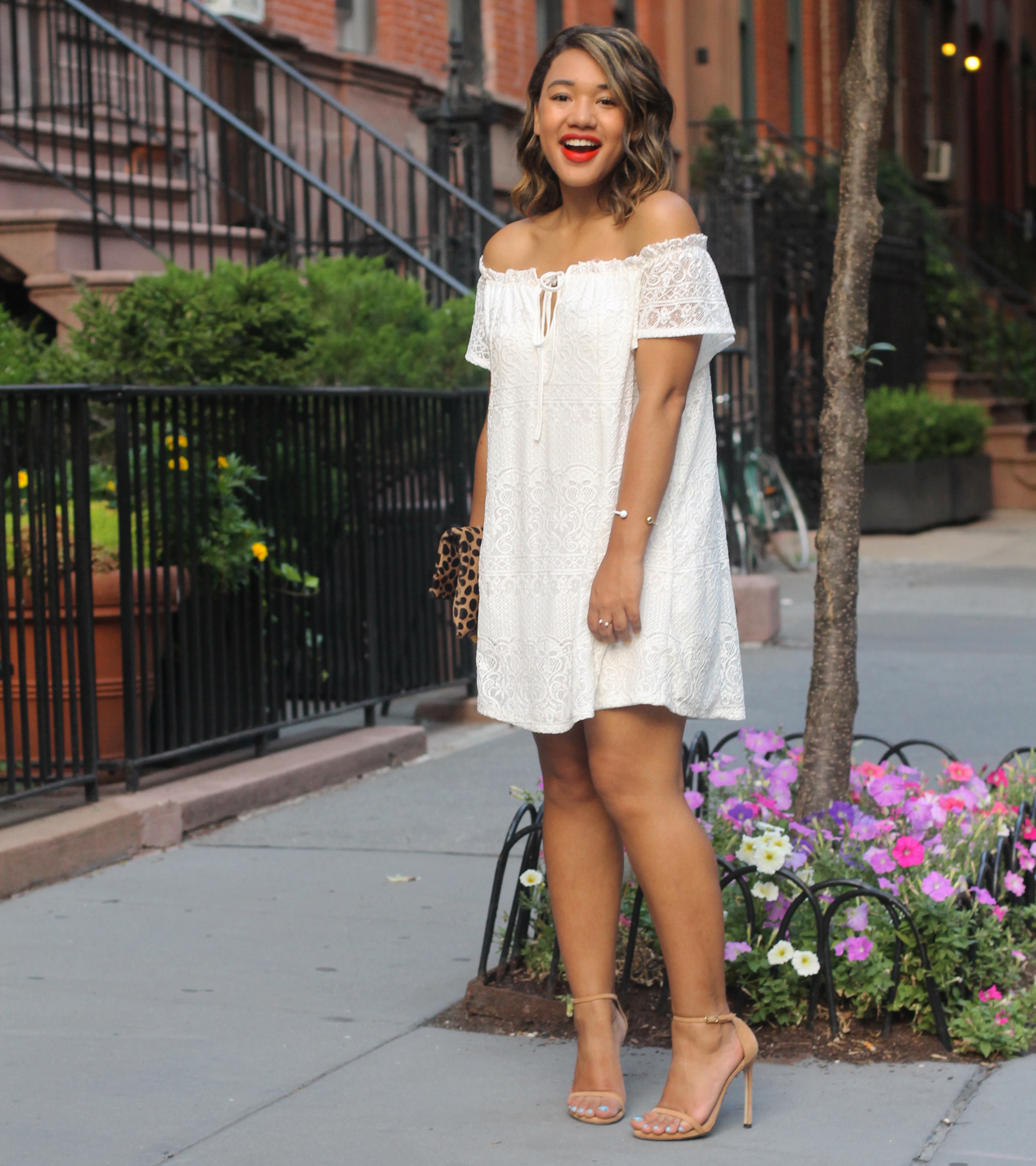 White Lace Off the Shoulder Dress
||
 Nude Heel Sandals
||
Pineapple Tote
Leopard Clutch
||
Sunglasses
||
Gold Orb Bangle
 ||
Lipstick
Which do you like, Day or Night??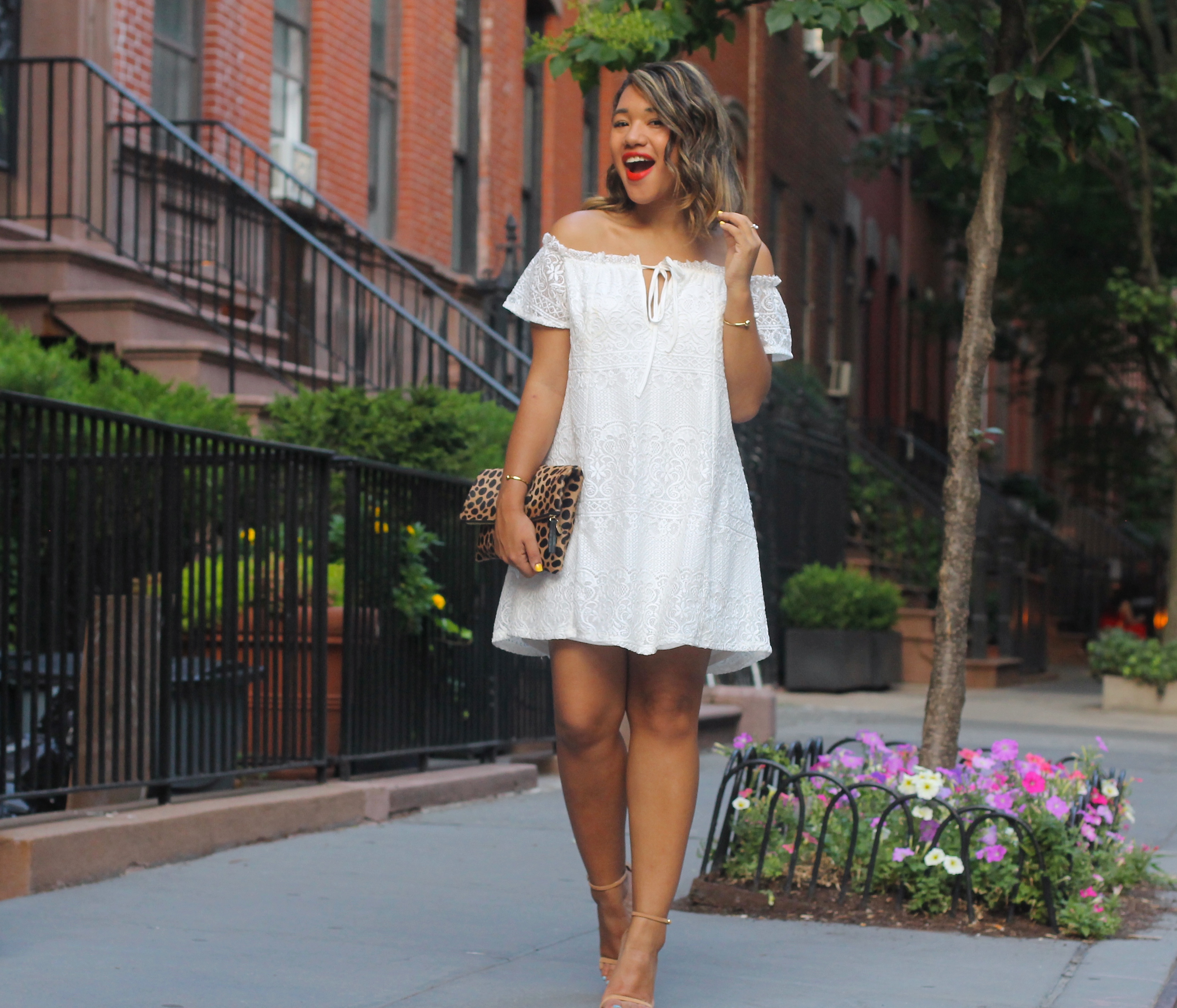 SHARE OR SAVE FOR LATER