Sep
13
2017
Sep 13 2017
Mastering the Open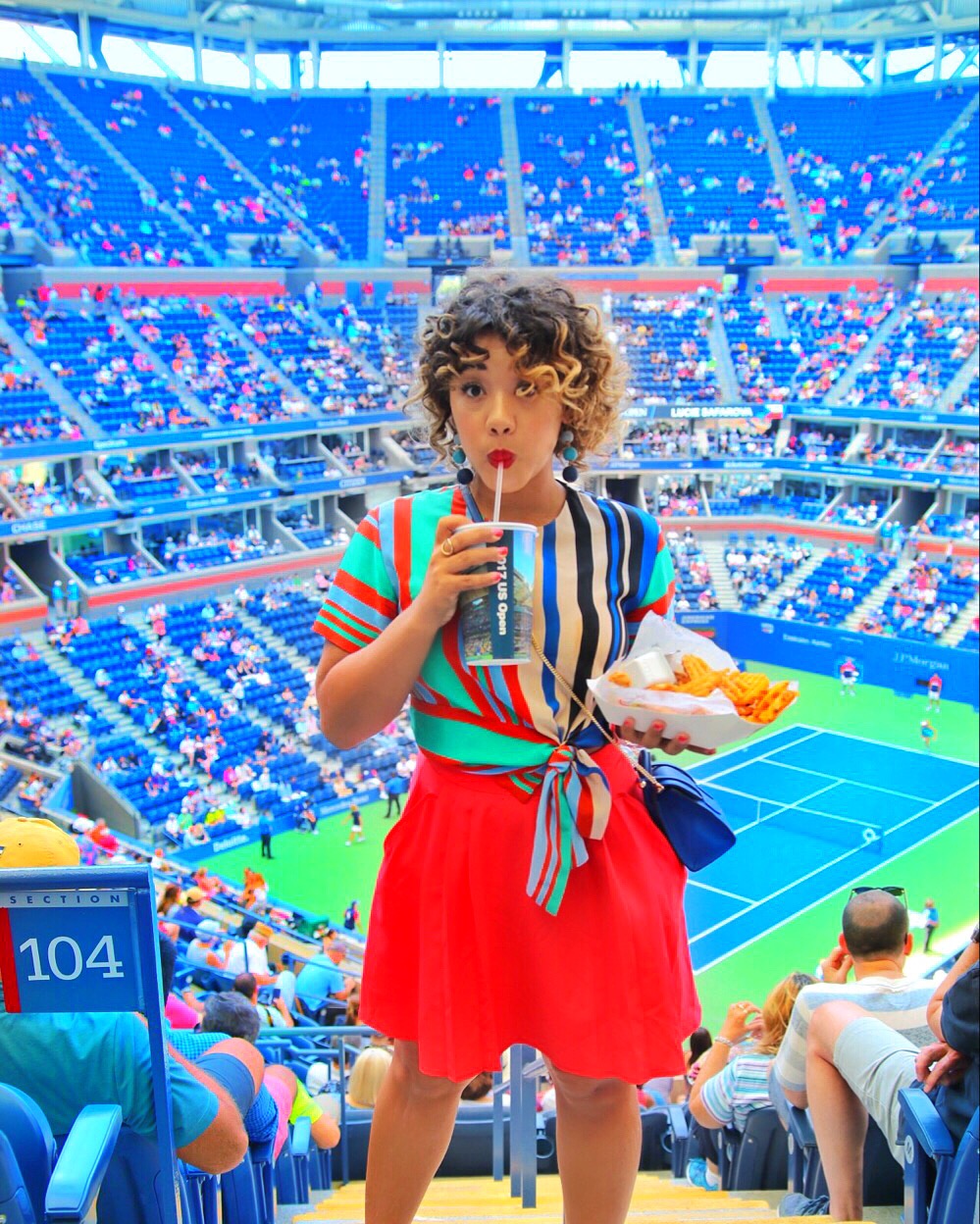 I came for the tennis, but I stayed for the Waffle Fries!!!
GUYS! I had the best time at US Open with Chase! I grew up playing tennis, but had never been to The Open so when they extended the invitation I was pretty pumped to attend, and eat my way through this event.
Chase really knows how to let you master the open, with the ultimate user experience. With everything from the Chase lounge – a really cool space where you can unwind and watch without the heat of being outdoors … plus they have pretzels 🙂 to cool interactions like the Automated Tennis Machine (get it?) where you can win a prize, weee! One of the coolest things that Chase offered US open participants was the portable chargers you could pick up and use for free all day long, plus they had streaming capabilities where you could watch matches on your phone without using data!!!! #ChaseGetsMe
While I was there we took over the Chase Instagram story, used the custom Chase snapchat filter that we paired with cool chase snapchat spectacles, ate everything and just had a blast.
If you're attending the open be sure to stop by and see what all Chase has to offer, they've been one of the biggest and best partners of the US open for over 20 years and will continue to do so in the future!
Before you go, be sure to click here for more info on Chase's partnership with the Open and to see a really cool interview with my girl (a very pregnant) Serena Willams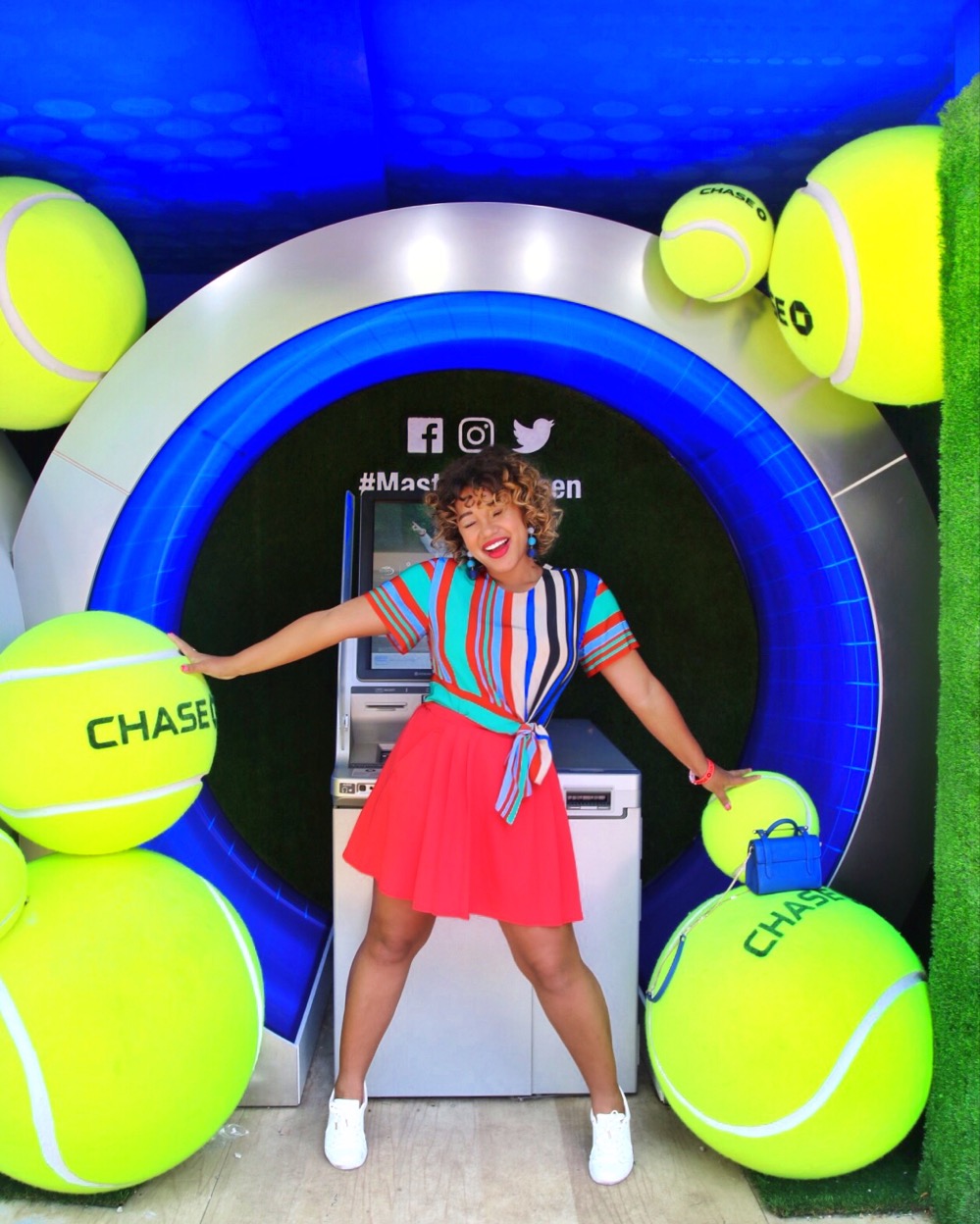 I'M WEARING:
Thanks again to Chase for partnering on this post and hosting me at the US Open!
SHARE OR SAVE FOR LATER