Feb
9
2018
Feb 9 2018
My Engagement Ring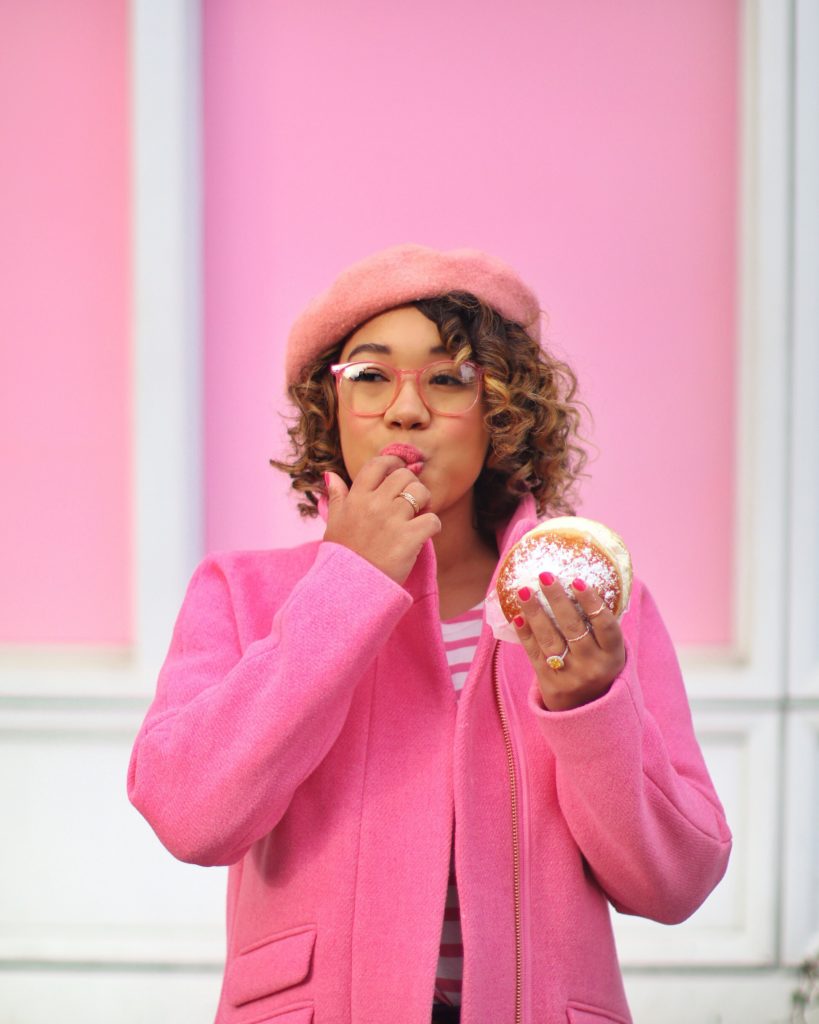 Hey guys! So as some of you guys now know, we recently got engaged. Paris and I have been together for a while (10 ish years?) but we're now setting our sights on marriage, weee. After our announcement, so many of you guys asked about our future wedding plans, the proposal and especially the ring! So today I wanted to answer all of your ring related questions and share some photos of the ring itself, plus let you know why I haven't talked so much about it until now. IT'S GONNA GET JUICY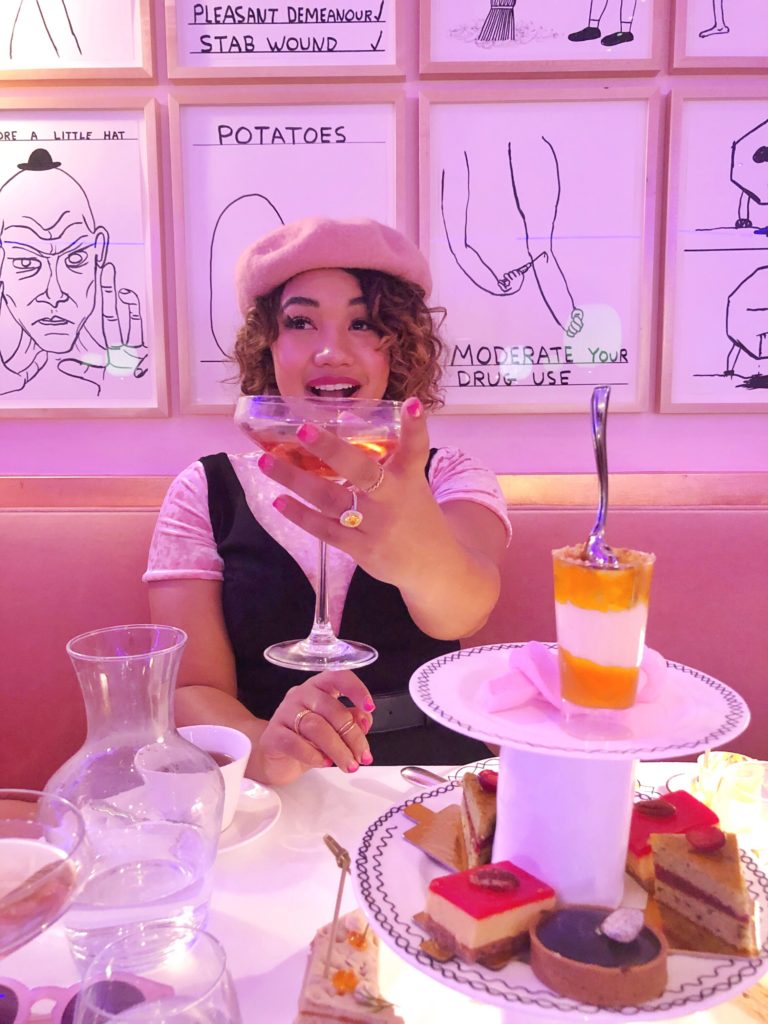 SHOP MY LOOK ^^ Similar velvet: VELVET TEE • $14  || VELVET TEE • $19.99  || VELVET TEE • $31
Similar Black Dress (layered over) FLARE BLACK DRESS • $238  || BLACK FLARE DRESS • $65
BERETS: PINK BERET • $28  || BERET • $12 ||  BERET • $15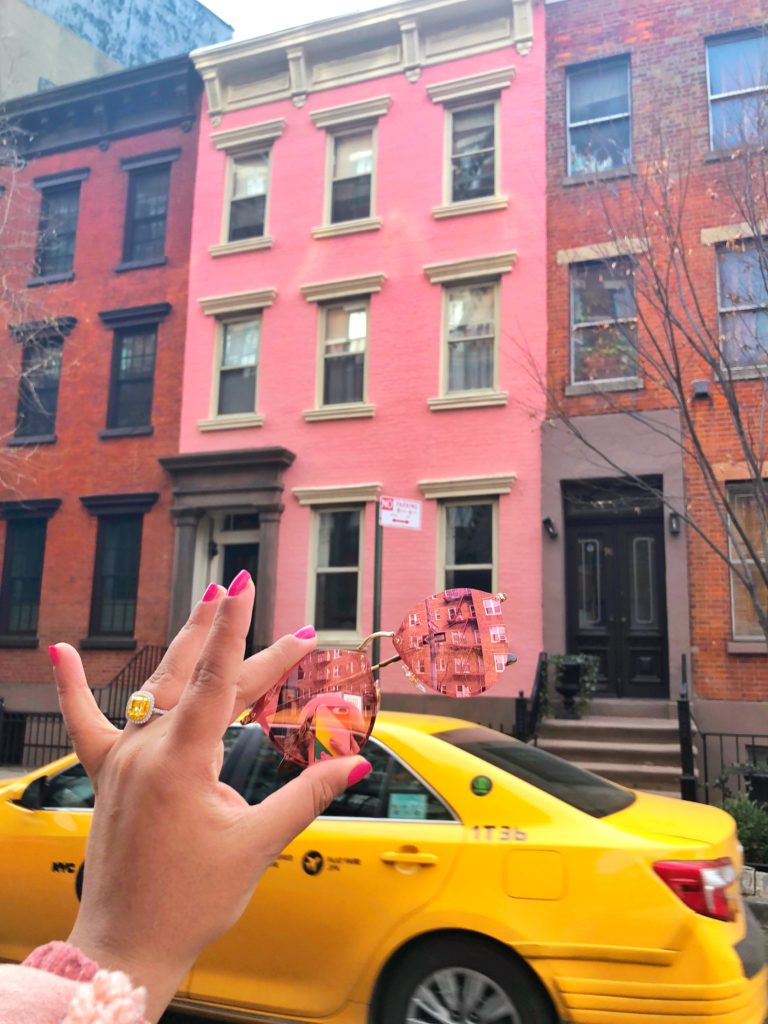 SHOP MY LOOK ^^ MIRRORED SUNNIES • $195 || look for less sunnies • $59  || BLUSH COAT • $168  || look for less • $76  
THE RING – 
My ring is a custom design that Paris created at
Simon G Jewelry
. I'll talk more about the design process and why he picked
Simon G
in a bit below.My design is a double halo, where one of the halo's is white diamonds and the second Is yellow ones. They all surround one larger "fancy" diamond in the center. The double halo nature with the yellow ring makes the center diamond feel bigger and the overall ring larger! // see all my "ring" shots
here
WHY SIMON G? – 
One thing you might not know about
Paris
is that he's even pickier about brands than I am. He's really selective about the companies he "invests" in as a consumer and wants to make sure they have a story to tell and stand for something. He also is all about the consumer experience and
rarely ever
shops online (two weeks ago he bought his first piece of clothing online EVER …. No joke). He's really into "heritage brands" like (
Saint James for all his stripes
) and boutique-y stores that are usually foreign ones (like the Amsterdam brand
Scotch and Soda
), so naturally when looking for a ring company he wanted to follow the same trend.
Simon G
is a family owned a operated brand. Paris met directly with the brand's manager who's actually Simon's daughter in law to initiate the design process. He visited their HQ outside of LA and toured the factory while I was onset for a photoshoot (I had no idea). He considered a few other brands for the ring, but really fell in love with the story & people behind
Simon G.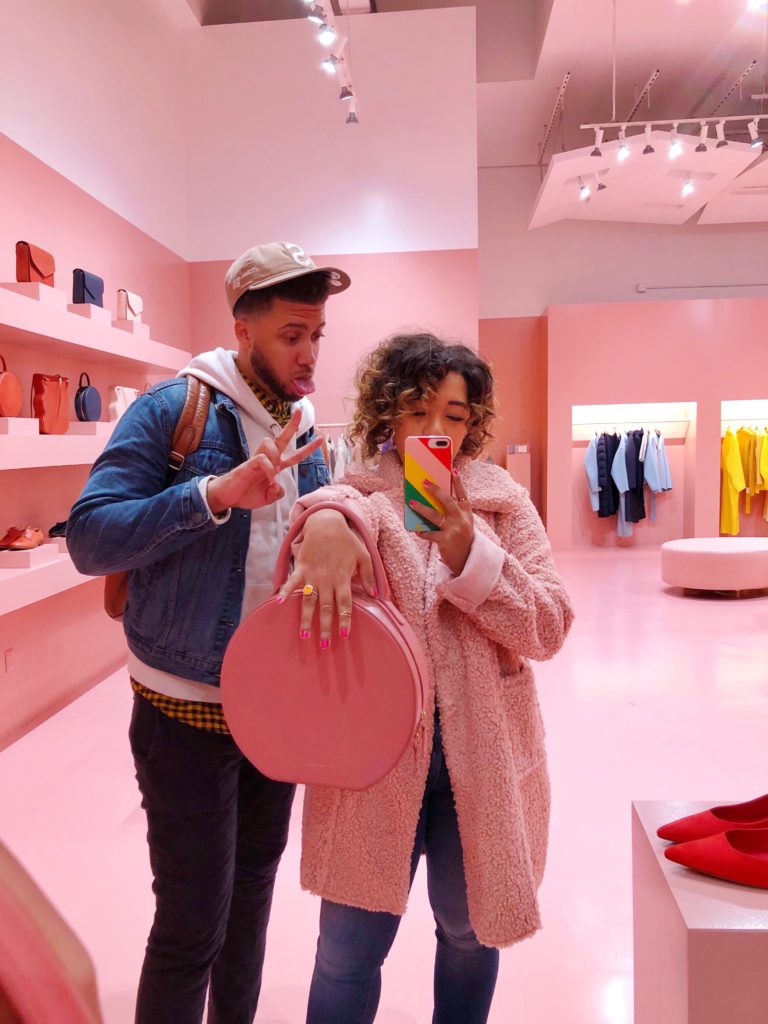 WHY YELLOW – So many people asked me about why I got a yellow diamond, I was actually surprised by the response here. I thought it was clear that I'm not super traditional gal. I never once wanted a traditional diamond, ever. As a teen I wanted a yellow diamond, and then I had a slight phase when I was maybe 19ish that I entertained the idea of an emerald (because green is my favorite color). That phase quickly fizzled and I was back to yellow. My wedding won't be traditional either, so consider this your warning lol.
THE TRANSITION – 
So I'm not much of a jewelry gal. I worked at Kate Spade for
years
and would wear 8 bangles on my arm,
two necklaces at a time
and rings on every finger – NORMAL RIGHT? When I left, I stopped pilling on the jewels, somewhat out of rebellion lol and but mostly just because I needed a break. As a result, wearing a
ring
every day now has become a bit of challenge for me, especially since its so big (no complaints here, way to go Paris). Even now a few months later I constantly leave apartment with out it and had to run back for it, oh and two weeks ago I went the whole day with it on my right hand lol. I was with a friend talking wedding stuff and our server said, are you even engaged and I was like yeah, duh and held up my right hand and she goes "then why is it on your wrong hand" lol
#fiancefail.
MY RESPONSE TO THE RING – 
So my response to the ring was and has continued to be
"it's really big"
lol. I feel a little guilty rocking a rock like this on my finger, and probably would have picked out something a little smaller. I also never thought I would want a double halo with the yellow & white diamond feature,
but am really glad he added it
– it gives a new dimension to the ring and
makes it a bit more unique.
 I'm also super insecure about my fingers, I've come to terms with my stretch marks, curves, big lips, curly hair, belt & everything else but I still kind of cant stand by big sausage fingers lol. It doesn't really upset me because its such a funny fear to have but it does make constantly showing people my hand kind of creepy lol. OH and in terms of cut & obviously color he nailed it – I never really knew what I wanted and didn't talk much about it either, but he did hack my pinterest to sneak into a old secret board that had rings saved …. So once again, way to go Paris.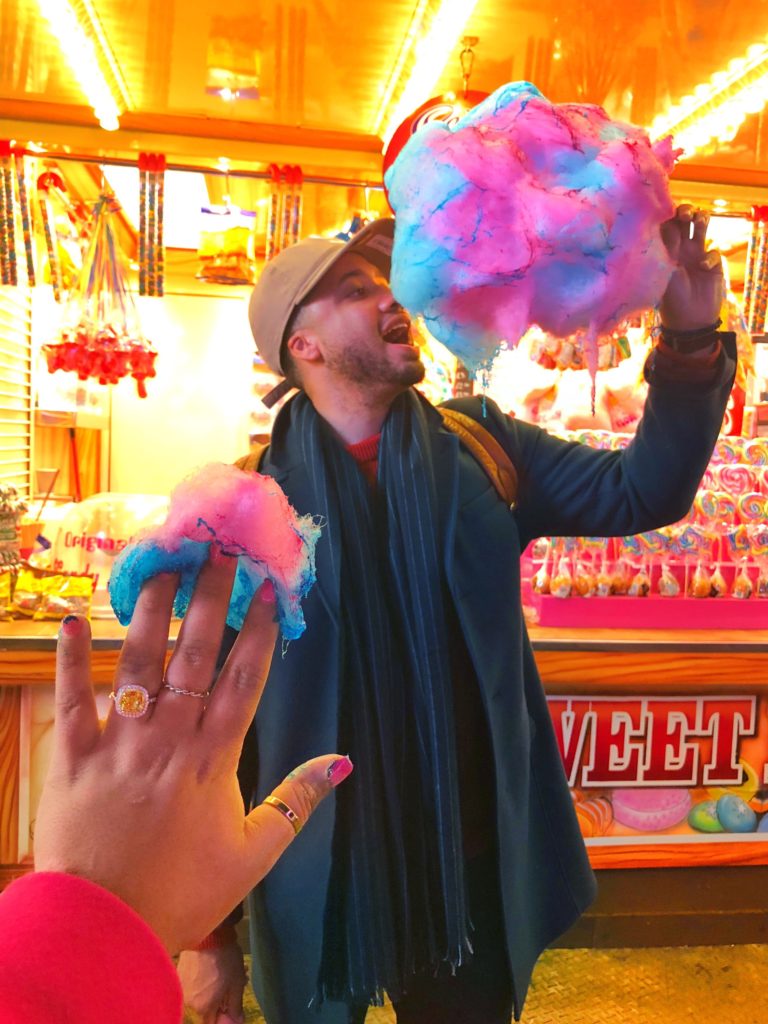 MY RESPONSE TO THE ENGAGEMENT – So as you know, we got engaged in London. I've chosen not to share any other additional details at this time, only because I share so much (and Paris does by default too) that I wanted to have something for us. We didn't film a vlog of it, we didn't have some secret plan associate with it, and still I got so many accusations that what we did was staged and fake – which is really disheartening. I think you guys know I'm about as transparent as they come in terms of my blog, social and life. I've shared the hardships of my health, waffles's paralysis and my relationship online… so these accusations really hurt me and I kind of shut down. I also got immediately bombarded with people asking to design my wedding dress, do my flowers, and even officiate the wedding as quickly as 30 min after announcing. I'm not complaining, but I didn't even have a moment to be happy as "Courtney" before everyone wanted to see how they could exploit the "Color Me Wedding" which was kind of annoying to me – idk maybe I'm being a brat about it, and if that's the case I apologize.
SO NOW WHAT – 
I haven't decided if I'm going to do blog collaborations associated with the wedding or not, truthfully in my life "post blogging" where everything is on display and criticized,  I would be happy with eloping. Paris is strictly against this lol, so there will be a wedding – I'm just trying to find a place where I'm comfortable enough sharing without feeling attacked or exposed. This is new territory, I've never paused at sharing or even over sharing before, so now I'm trying to decide if I want to have one thing
"just for me".
Since I've taken off the Hannah Montana wig to blog full time, the line between Courtney & Color Me Courtney has been extremely blurred. I work all day (and often night as I write this at 3am) everyday on Color Me Courtney and I LOVE IT but I also miss "just Courtney" and want to make sure she gets some time too. I don't have any personal social media, and truly if I didn't have a blog & love creating content I probably wouldn't have an instagram account. Not because I have an issue with the platform
(clearly I love it)
or because I'm shy (guys I'm SOOO extra) but just because things like that become kind of obsessive for me, and I've learned to avoid behaviors that can become addicting (hence why I don't really drink) – plus I'm kind of private. So many people blur the line between privacy and transparency – just because I'm super transparent, doesn't mean I deserve a lack of privacy. I'm also super girly & love being the center of attention, but never felt I needed a wedding to do that (Leoooo baby). So I would be all up for having a party on my half/half birthday on a whim because I wanted to celebrate. Although I've thought about my wedding growing up, it was never a thing I was waiting and yearning for. I don't know, maybe that makes me a bit unconventional because I'm not a "blushing bride". I love Paris and I'm excited to spend our lives together – but I never needed a big proposal to confirm that, and won't need a crazy wedding either. Needless to say, it probably will be over-the-top just because I'm extra like that – so I'm glad that my big yellow ring is a little extra too.
It's different, it's custom, it's colorful and it's me … and if it's any indication of how our big day will be, then Color Me Excited.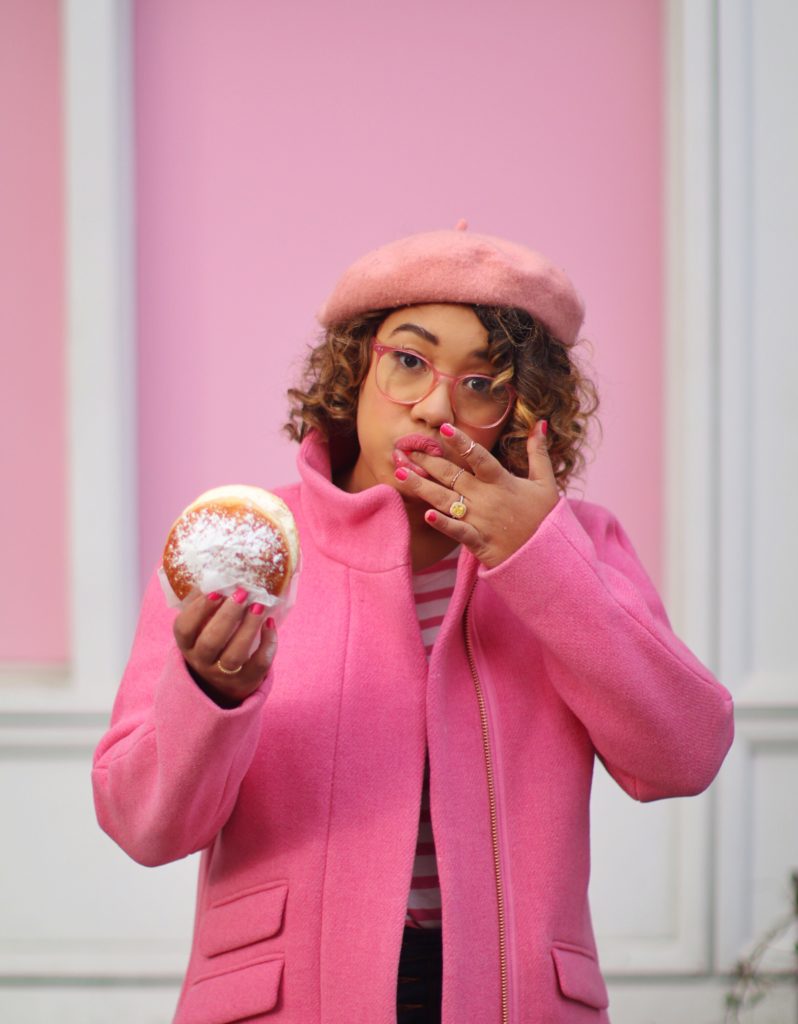 SHARE OR SAVE FOR LATER