Feb
16
2015
Feb 16 2015
Matchy Matchy in Marc Jacobs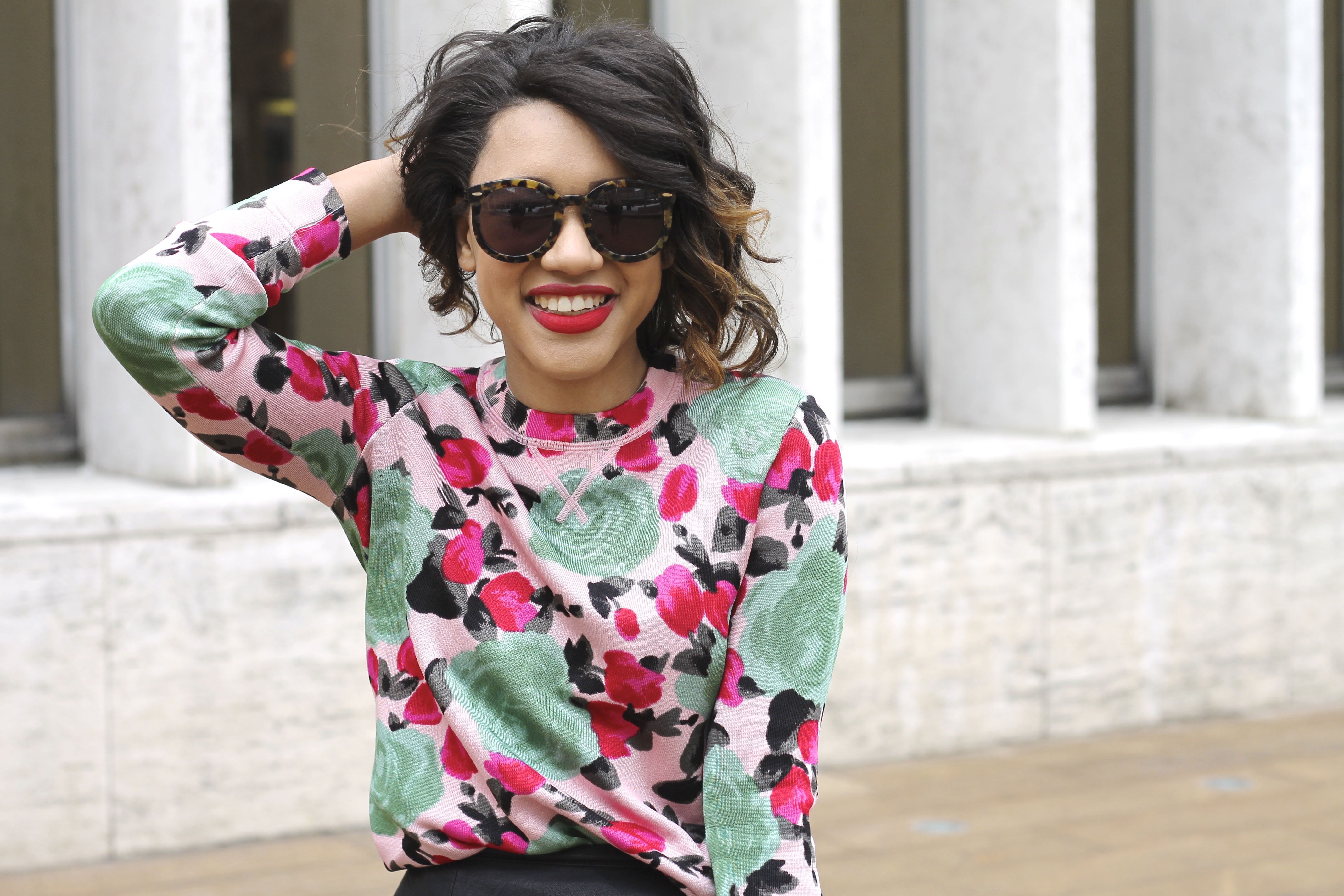 It's that time of the year again, New York Fashion Week: where fashionista's everywhere flock to the big apple and dress their best to be spotted front row previewing New York's most celebrated designers… and I take the subway to lincoln center, fight for standing room space with strangers and pose for street style photos with lipstick on my teeth, #livingthedream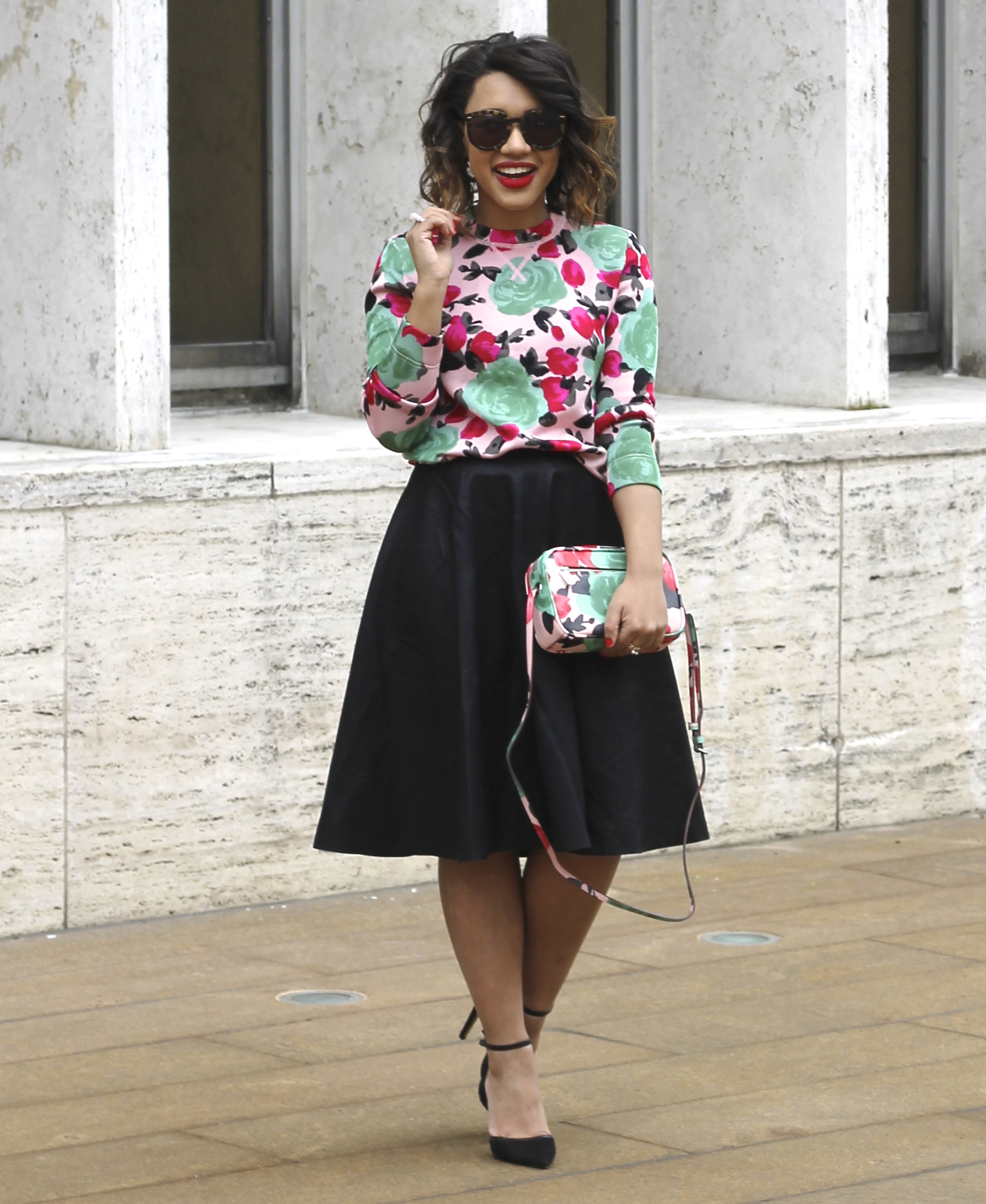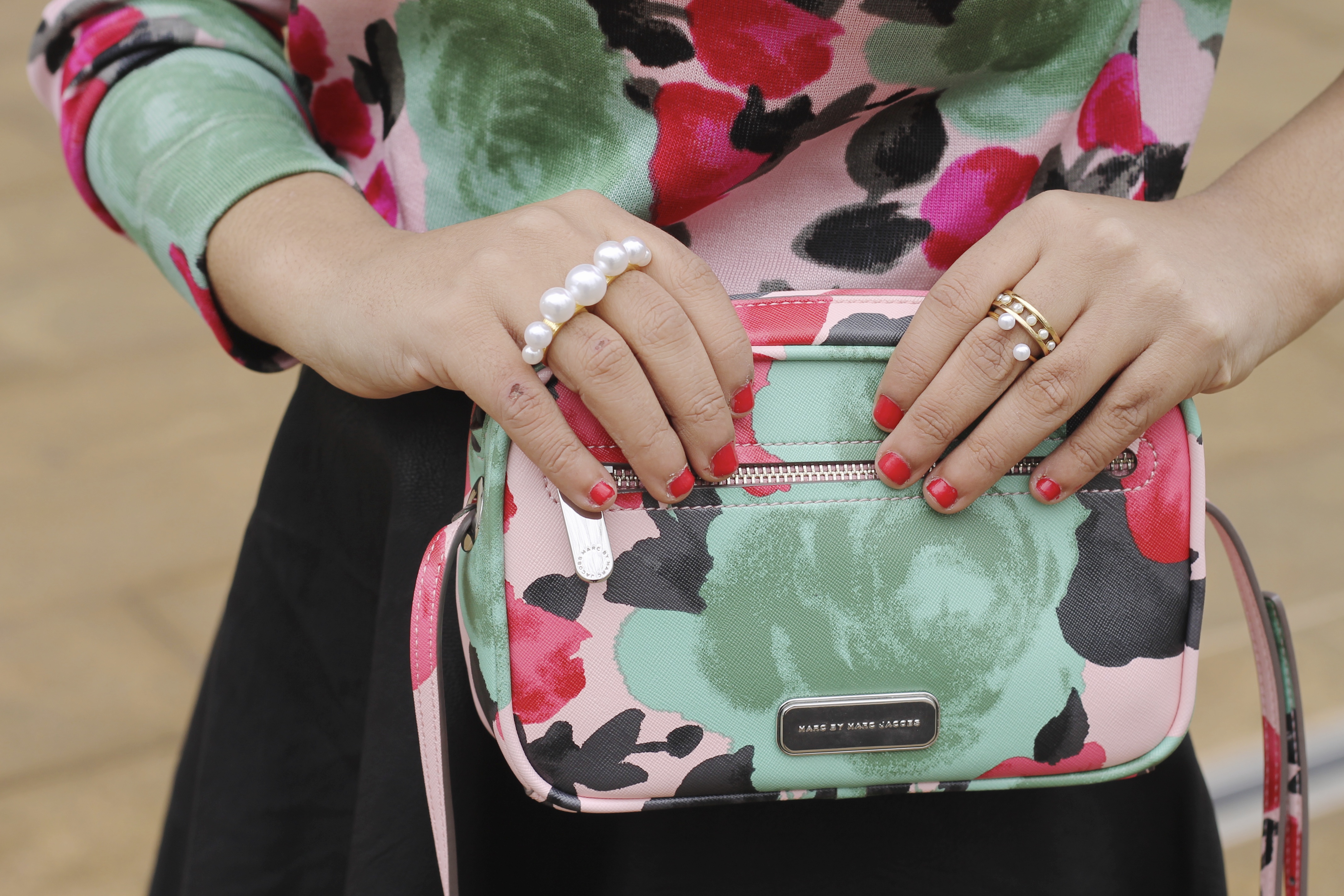 Okay, that may have come off a bit passive aggressive, and I totally didn't mean it that way! I love fashion week, but its not always as glamorous as people think… at least not if you are a a total spaz like me! I don't talk about it much but in addition to blogging, I work full time for Coach in product development helping to produce handbags! As a result, fashion week is always a reaaal struggle because I have to juggle work & shows and sometimes miss some awesome events because I have to attend to my 9-5, boo. Anyways, I dabbled in a few events and shows thursday/friday night but for me, the real fashion week fun (and fails) started Saturday.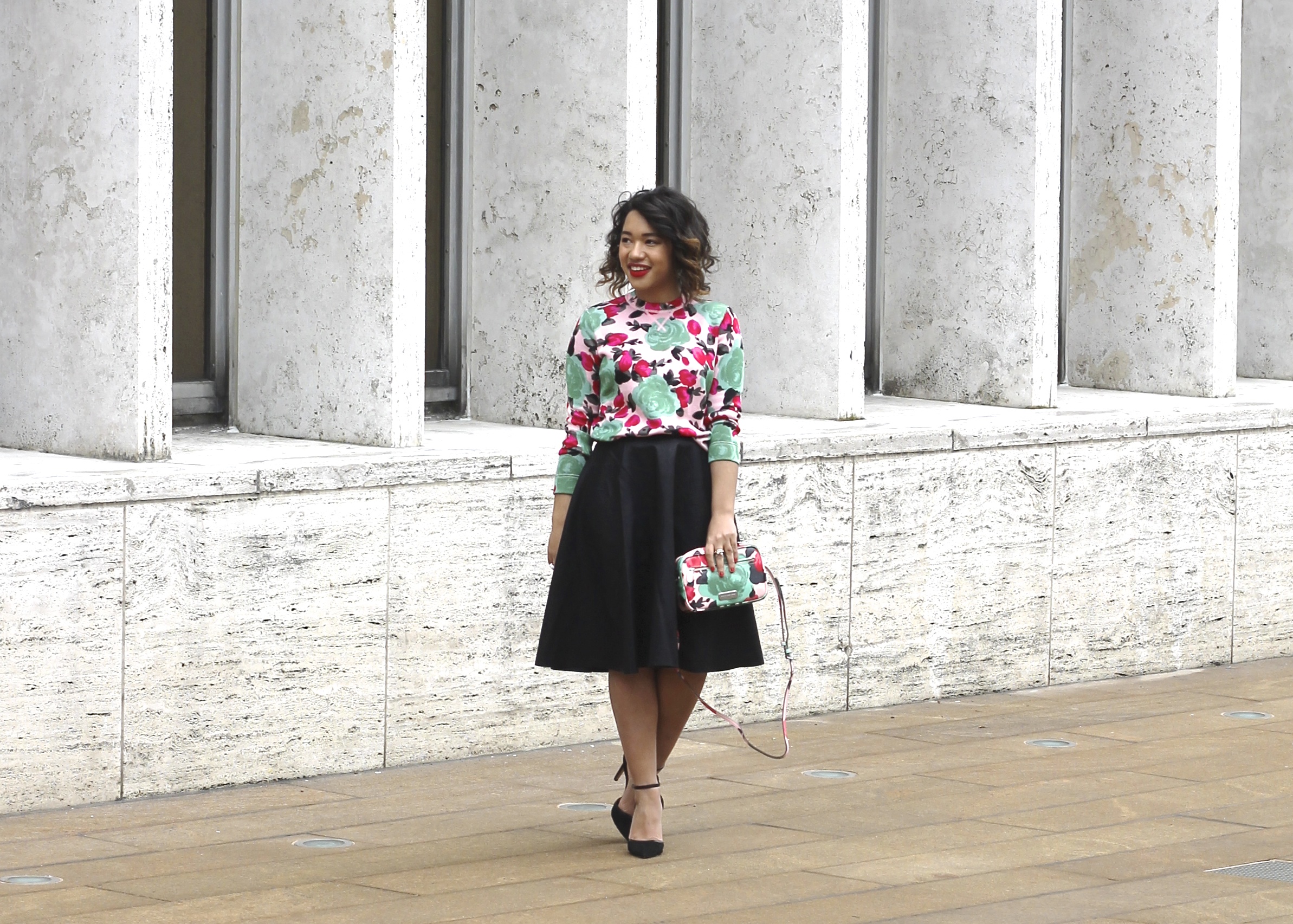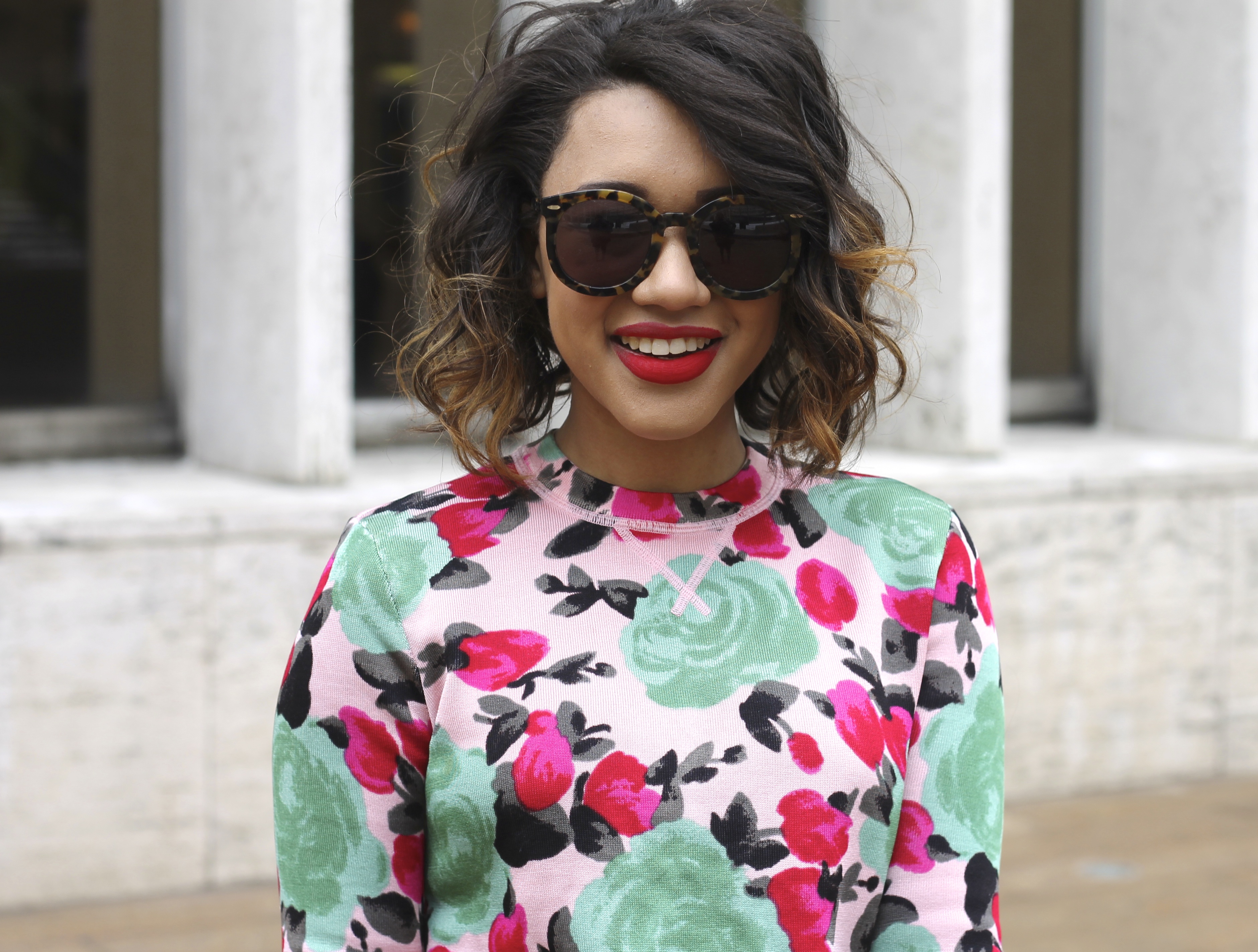 I started my day with Lacoste and Noon by Noor at Lincoln Center, where I spent more time in line than I did in the show but still really enjoyed it! I was especially blown away by the amazing use of metallics at Noon by Noor. Anyways, then I was off to the TRESemmé hair salon to all curled up (which was great, because I was rocking a mean bedhead that morning, whoops). I love, what they did to my lob, it looked so much shorter because of the crazy Carrie Brashaw curls.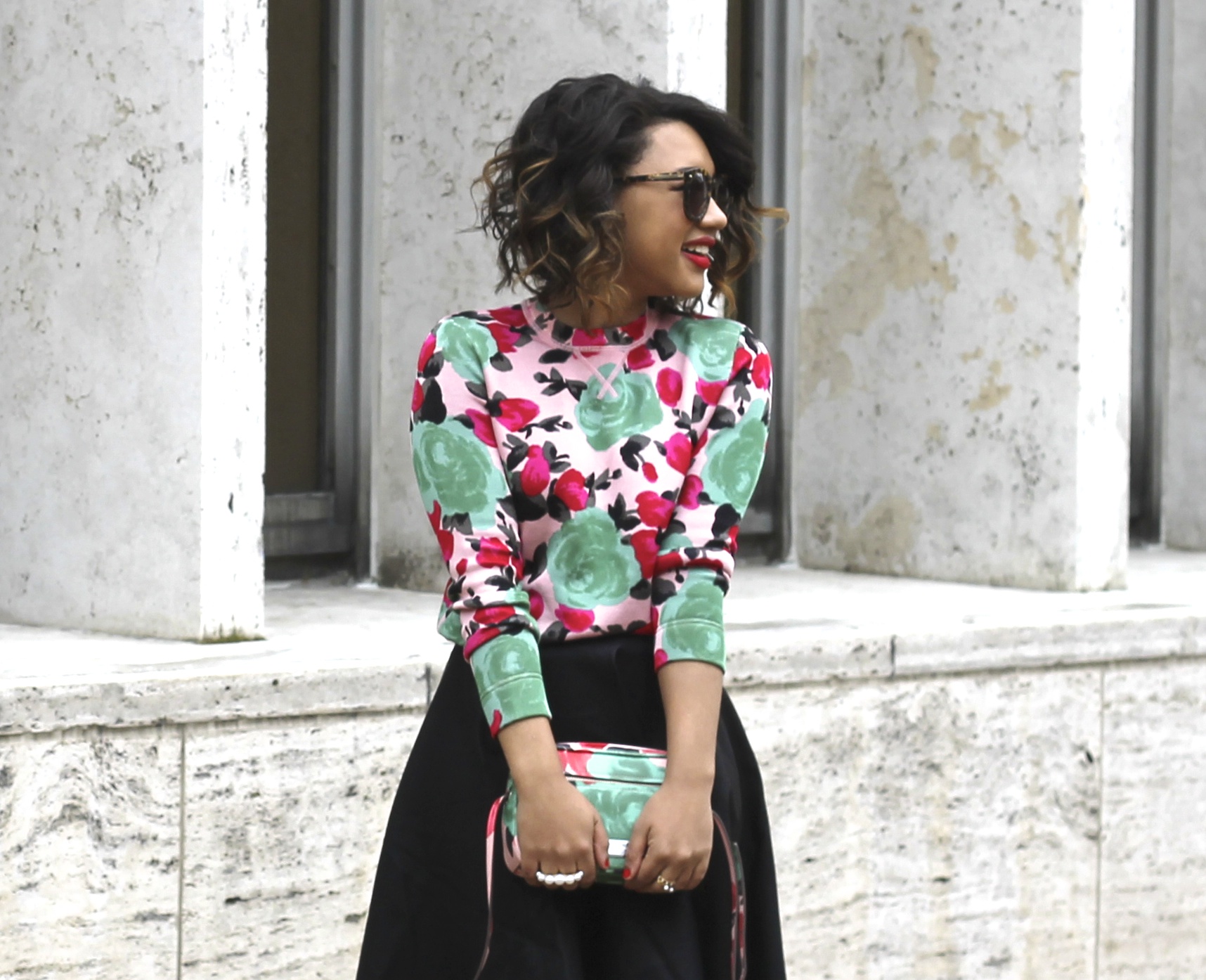 After shooting with TRESemmé I went home, ordered fried chicken, took Waffles out and spilled on my pretty matching look – whoops! Well, that was only half of NYFW day three, I'll post my second look and share my unfabulous moments tomorrow on the blog, so stay tuned!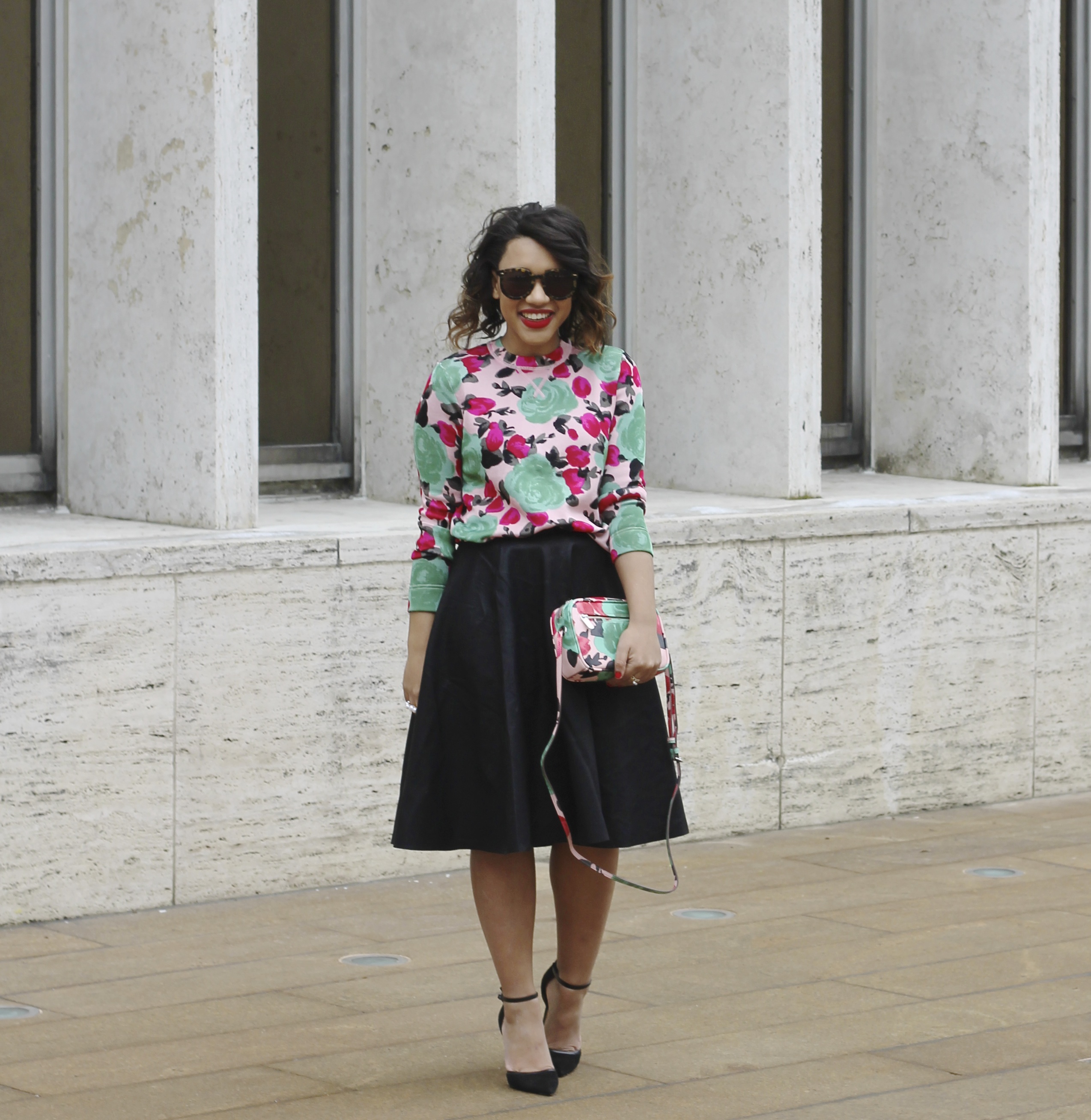 Marc by Marc Jacobs Sweater || Marc by Marc Jacobs Bag (also in yellow)
Leather Midi Skirt || Black Mary Jane Pointed Toe Pump || Lipstick || Sunglasses
SHARE OR SAVE FOR LATER