Sep
8
2014
Sep 8 2014
NYFW 3A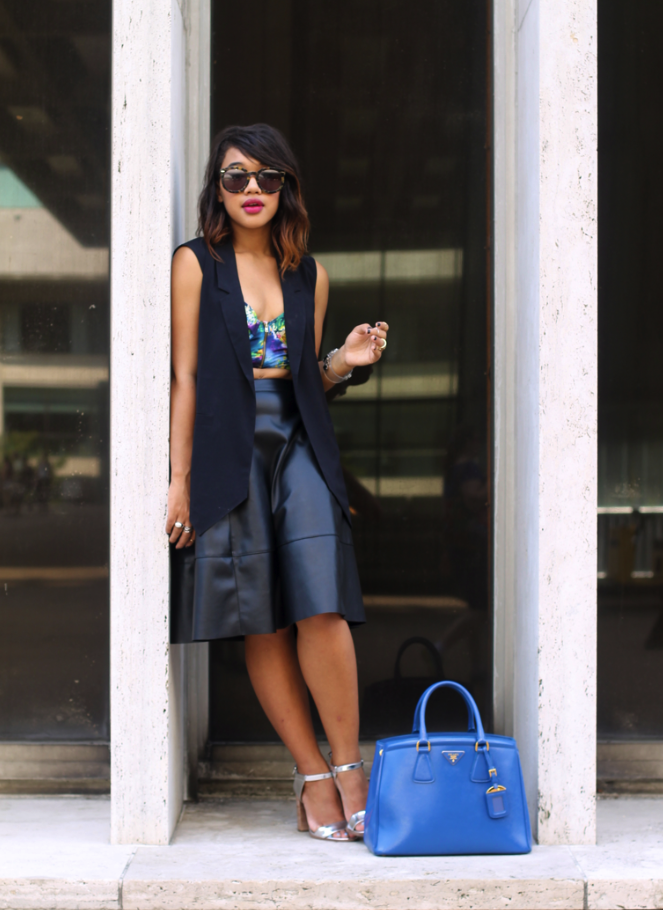 Let's start this post off with an apology! Sorry I have bit a bit MIA lately, as you probably have noticed by the obnoxious nature of your Instagram feed, It's New York Fashion Week!
Last Fashion Week, I had just given my notice at my previous job, before starting at Coach, so I had a week off to play at Fashion Week events, attend shows and do street style photography with
Claire Eliza
(
see all the posts here
). But this week, that's not the case! It's a busy time at work (I'm in product development now, but still at Coach) so taking time off for fashion week events wasn't really an option, I have even missed quite a few shows do to the work schedule (and let's be honest, due to laziness). Juggling a 9-5 and 5-9 (that's what I call my blog) is tough on a normal week, but gets really crazy during NYFW!
Anyways, this look is from NYFW day 3, but I still have to talk about Day 1 & 2. Day 1 (thursday) I worked all day, missed my first event, then swung by the Old Navy & Joe Zee party before heading to Lincoln Center for my first show – Mesika! The show ran really late, so I couldn't attend my final party, but ended up opting for cheese with
Elena
and
Lex
at Rosemary's instead. P.S. Day 2 was even more of a miss, I stayed later than expected at the office causing me to miss Monique Lhuillier and Charlotte Ronson, whoops! I stopped by
GiGi New York
at the Empire (Chuck Bass was nowhere to be seen, boo) and picked up
this darling monogrammed clutch
(CMC = Color Me Courtney!). After a crazy week of work & play I was craving some bestie time, so I skipped my last show & party to get donuts with Miss
Daisy
– #
FashionWeekDropOut
Okay, now onto Day 3 – Saturday. Weekends mean no work, yay! So that means my day was jammed packed. I hit the snooze button and missed my first event, oops, then headed to soho to meet with 
A Second Chance Resale Boutique
 and pick out this pretty prada bag (love!). Next I stopped at home to change into this look, then sweet
Krista
 had a bunch of bloggers over to her awesome apartment for a little pre party before heading to Lincoln Center for Mara Hoffman! After the show, I crossed the street, changed again (look coming soon) and headed up to the Empire for the Reward Style Party (and to search for Chuck Bass). Although CB was no where to be found, I did find Coco Rocha and some of my favorite bloggers including
Brit & Whit
(and totally Fan-Girled out), more on that tomorrow when I share what I wore!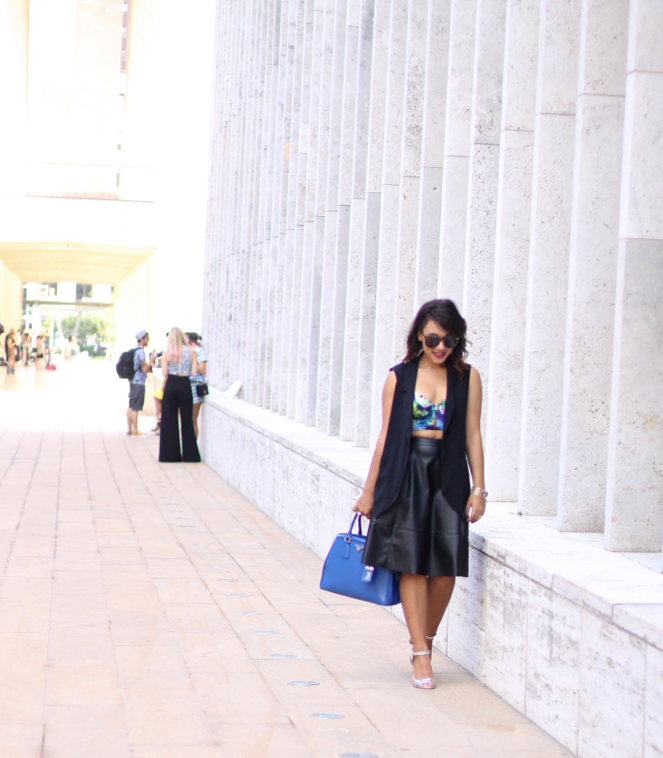 Fun Fact, this top is actually a swim suit! With crop tops & midi skirts all the rage this year, take full advantage of the opportunity to expand your belly baring wardrobe by adding some swimwear or bralettes to the mix! I kept things covered by layering a 
Crepe Vest
 over the top, it also added a masculine, edgy element to play off the leather skirt and help off set the femininity of this top!
Bracelet c/o 
Armed & Readi
 (& stay tuned for a fun collab coming soon)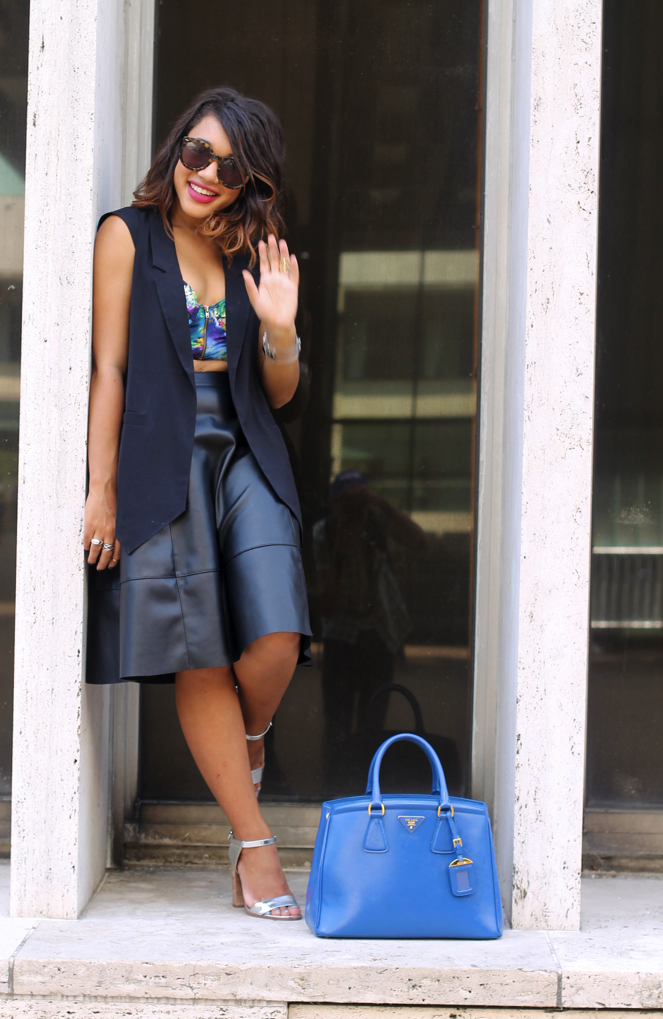 ////////////////////////
Check out my previous fashion week experience here & follow along via instagram @colormecourtney to see more #NYFW grams!
SHARE OR SAVE FOR LATER