Feb
7
2016
Feb 7 2016
Open hearted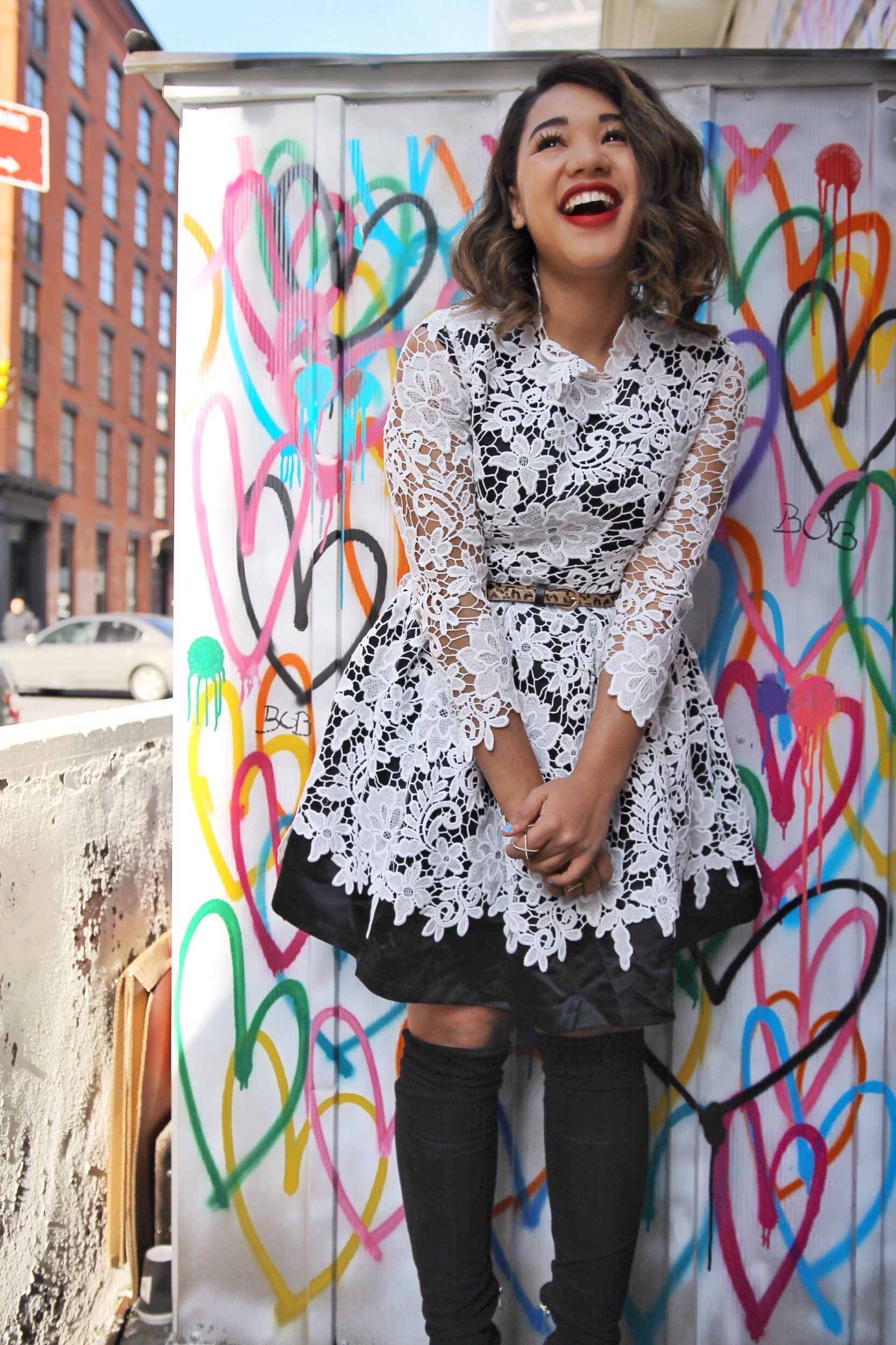 Welcome to the Sweetheart Series – and my first valentines day posts of the year!
Valentines day and being in love is great and all, I'm super luck to be dating a really awesome guy and I can't really remember a Valentines day without him. Although I love chocolate, mixing pink and red, and all the red roses – I don't like how this holiday has become so much about having a significant other, because there are tons of way to celebrate without someone.
Open your minds (and your hearts) to the idea of a valentines day not about being in love, but about spreading it! This year all of my posts will be centered around this concept in one way or another, sharing ways to spread love or celebrate without a boyfriend/girlfriend/husband/wife.
Want to make a strangers day? Buy a bouquet of flowers and spend the day giving them out! As a blogger I'm always buying flowers (or balloons) for various shoots, so I like to be able to give them a good home when I'm done with them because we don't really keep flowers in the house (#allergies). Giving them to a strangers or balloons to a little kid on my way home from shooting can totally brighten someones day, plus make you feel pretty good too! Spreading love doesn't have to be hard, doing something so small can totally rocks someones world, and yours too!
Obsessed with this dress! We've been having unusually warm weather so I paired it with Over The Knee boots and a light jacket – perfect for Date night or stepping out with your girls. I love that the lace has a classic ellegance to it, while the boots and touches of leopard give it an unexpected and kind of edgy, twist.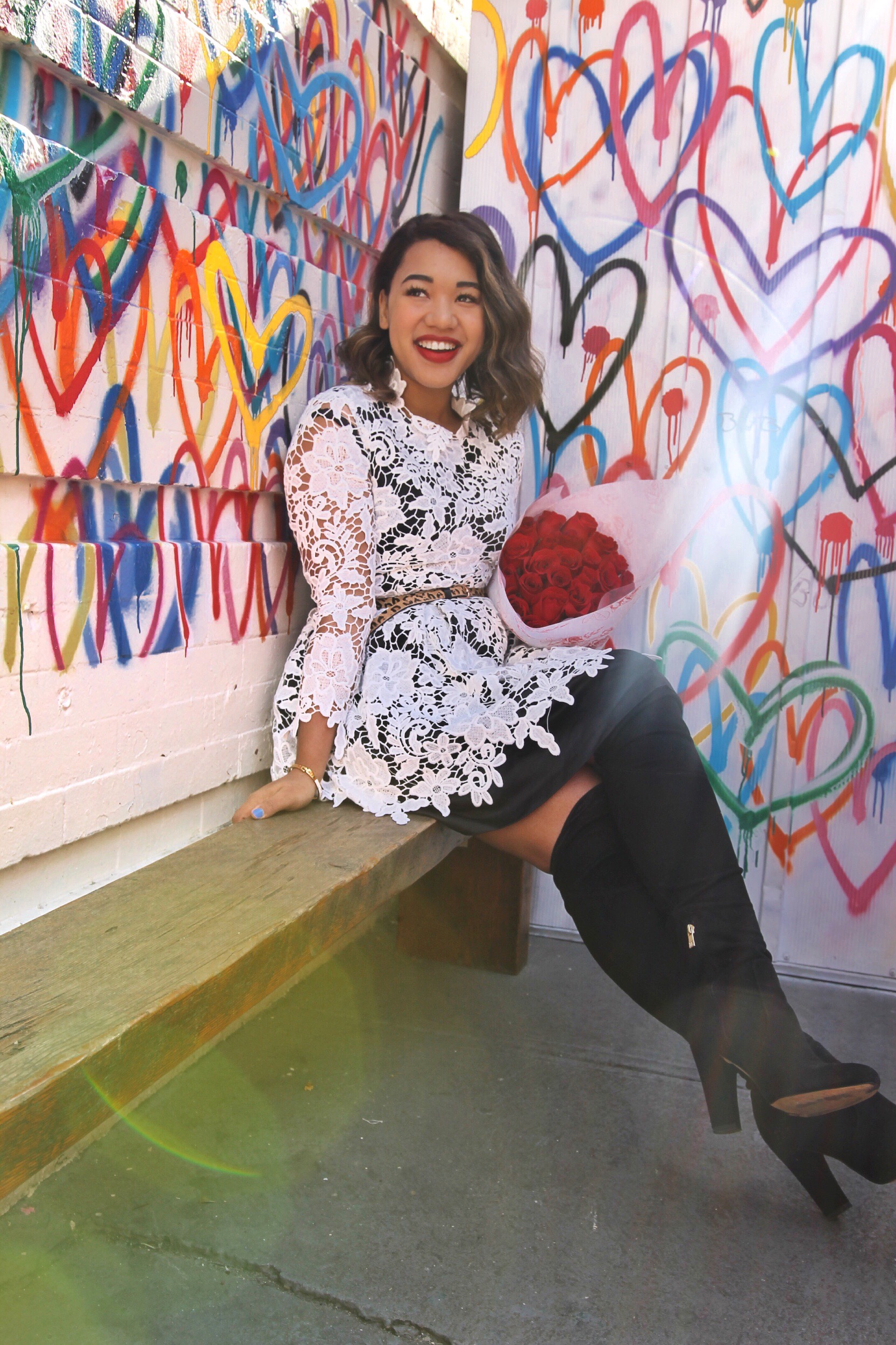 Dress || Boots (under $200) (also here) || Ruby Woo Lip || Belt || wear it with this Bag
SHARE OR SAVE FOR LATER