Mar
25
2015
Mar 25 2015
Out of The Box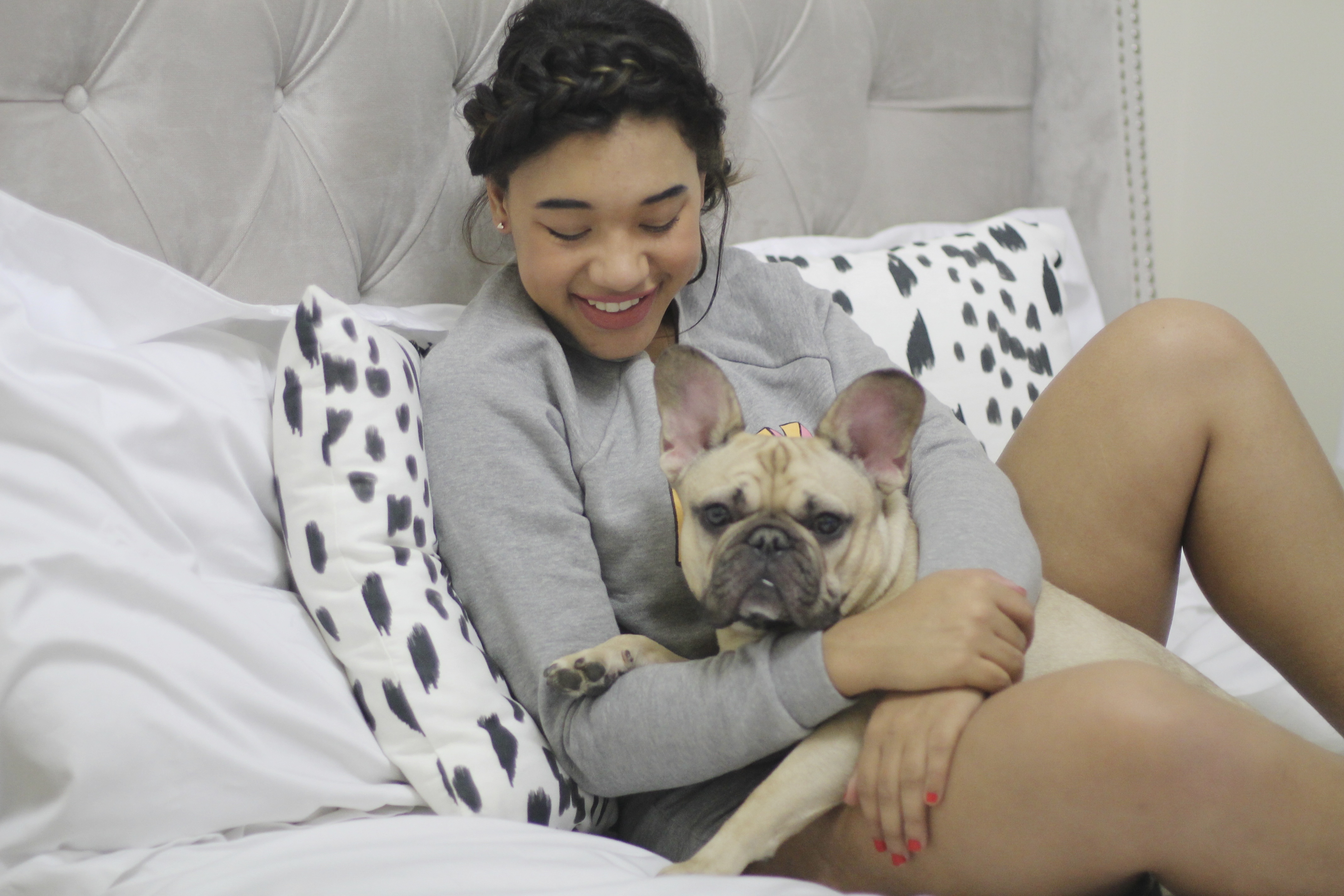 They say big things come in small packages, but sometimes big things come in big packages … like a mini room make over perfectly packaged in a beautiful big boxes.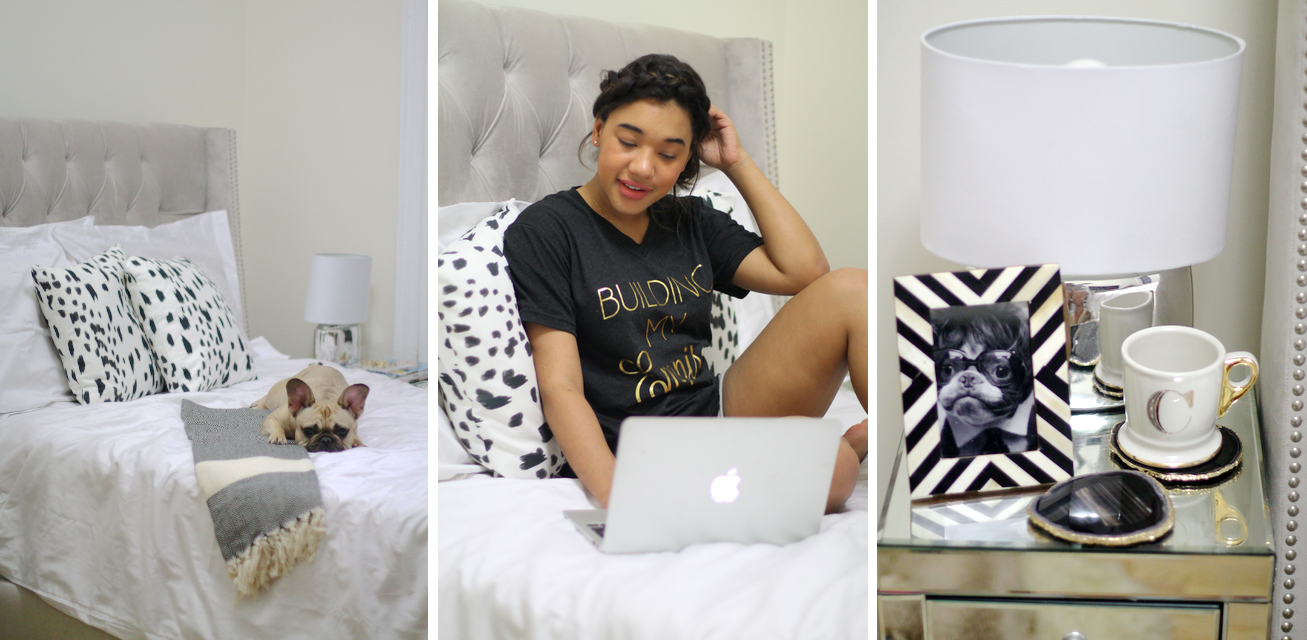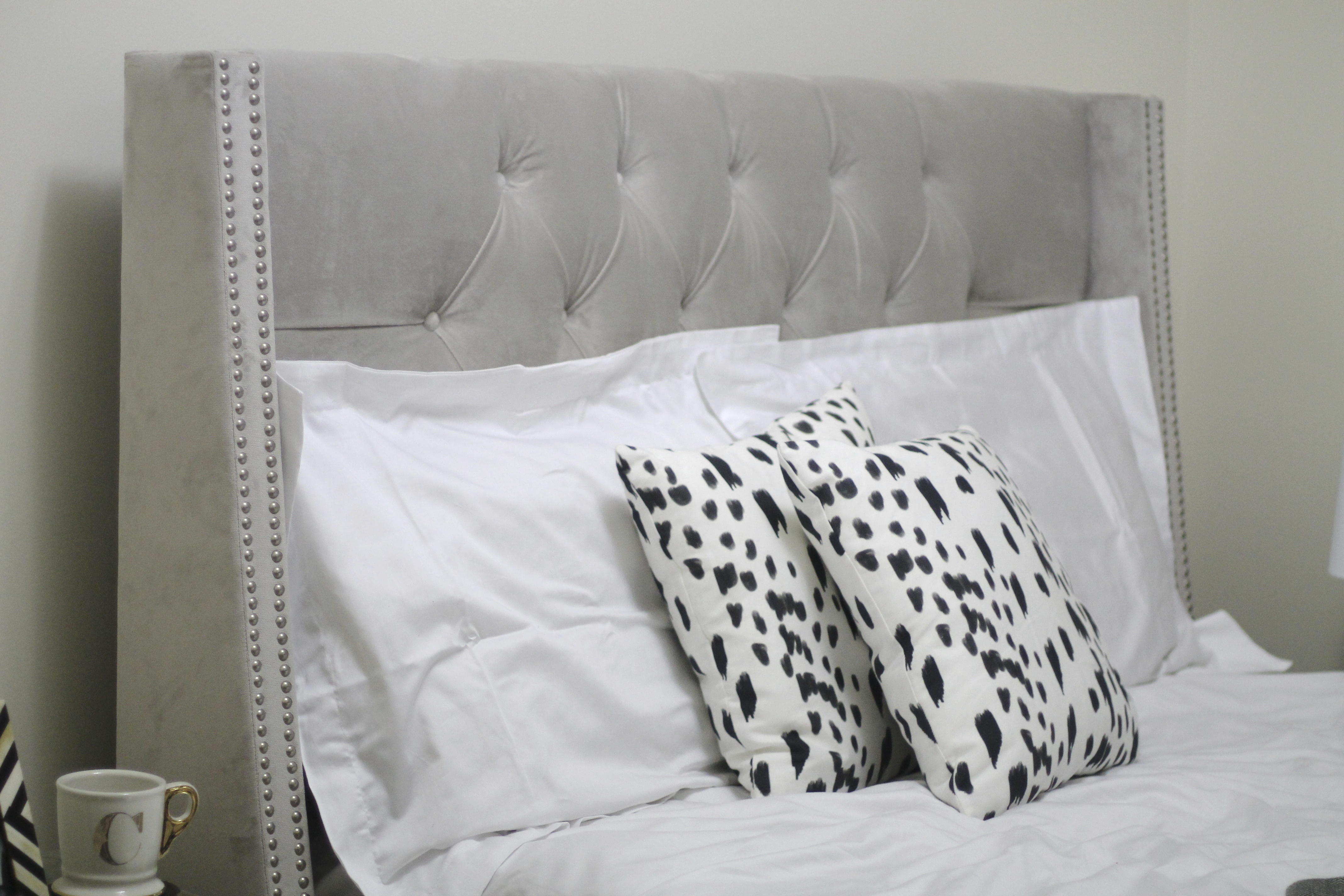 As some of you know, i moved into a brand new apartment about a month ago, and ever since I've been slowly yet surly redecorating the place. I'm basically starting from scratch, new bed, new couch, new everything – but trying to find the perfect pieces that work together to create a space can be really tough, time consuming and expensive – so when I found out about Remodo – a cool site that sells a "bedroom in a box" that are both crazy cute and reasonably price, I couldn't wait to try it out… oh and Waffles was pretty pumped too (Speaking of Waffles, fun fact – he loves to photobomb! So It was really hard to get any photos for this post without him… eventually I just stopped trying. Are you happy now Waffles? You win!)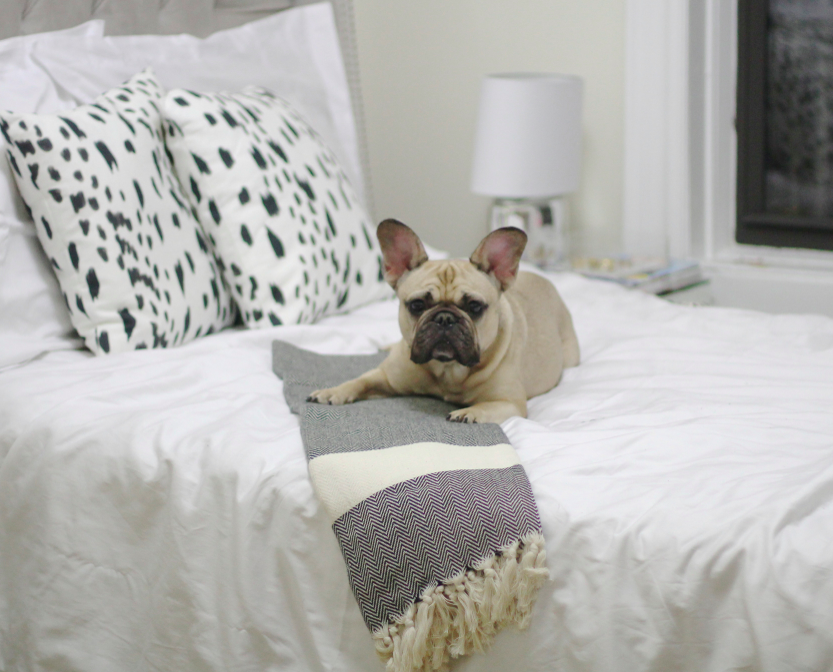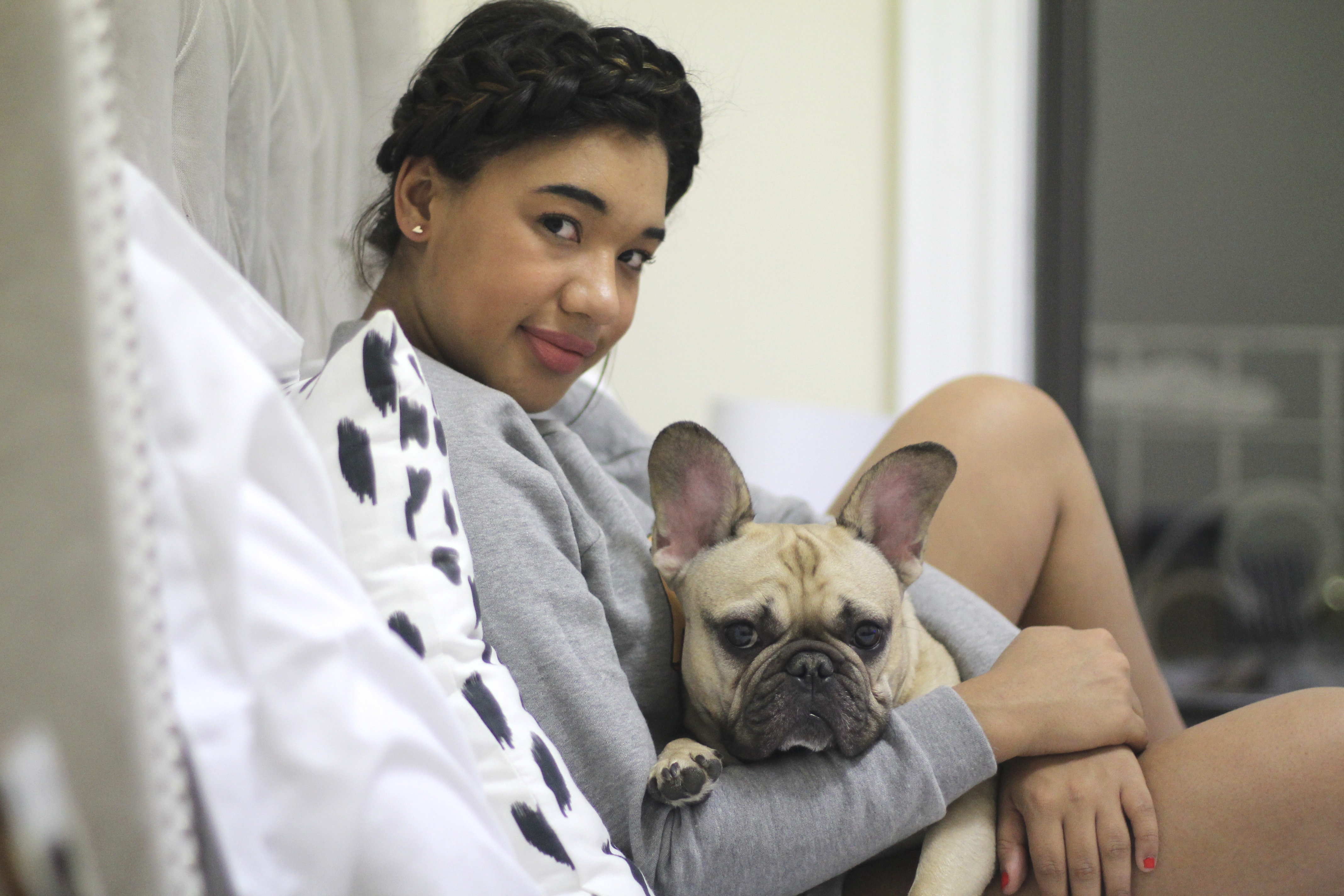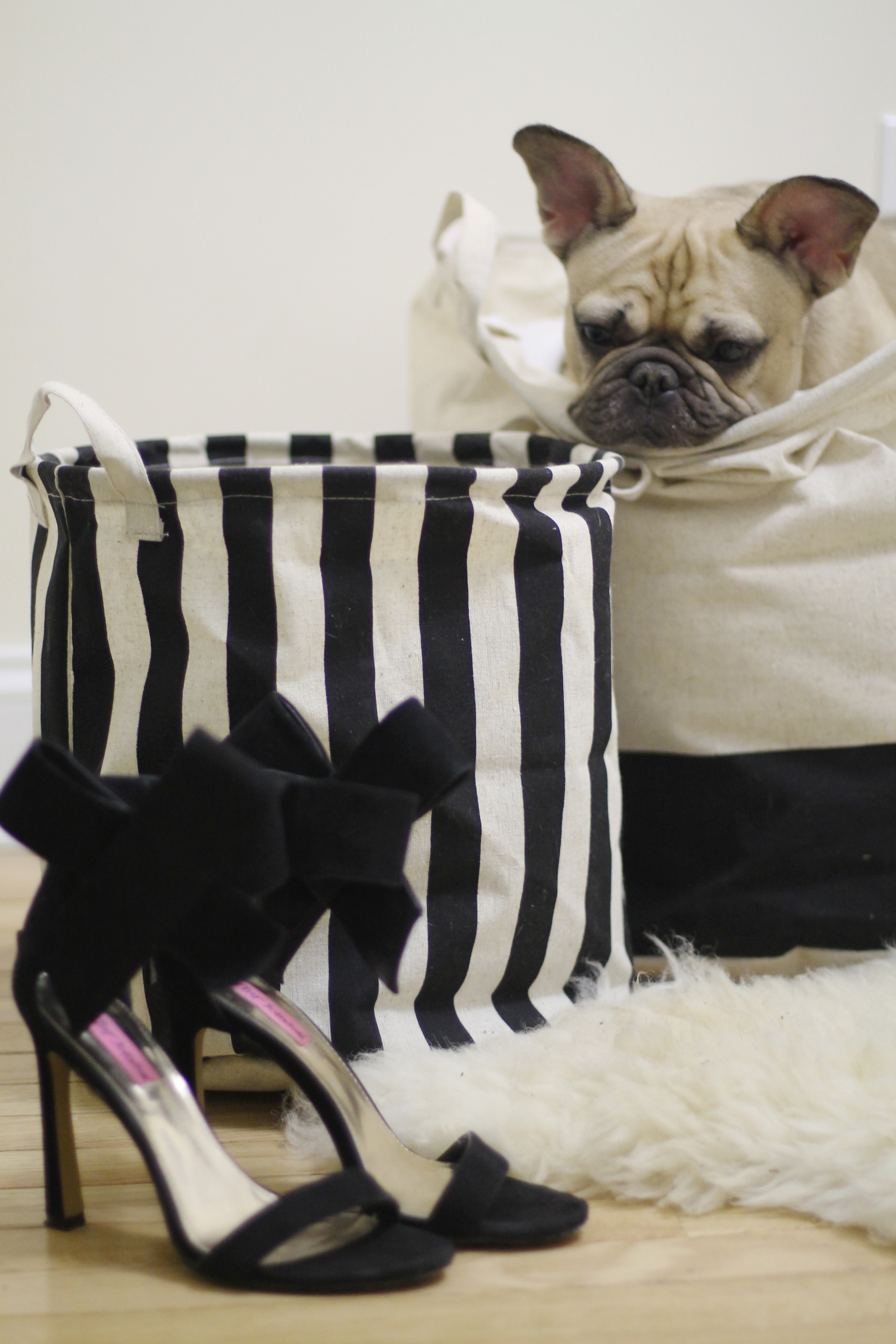 My blog (and life) motto is to "Dress Outside the Lines" so decorating my room with a boxed room set from Remodo, who's motto is to "live outside the lines" was a no brainer. Despite my affinity for color, I selected a black & white refine Queen Set, which makes the perfect base for any room decor to add colors or prints to, or is cute enough to stand on it's own.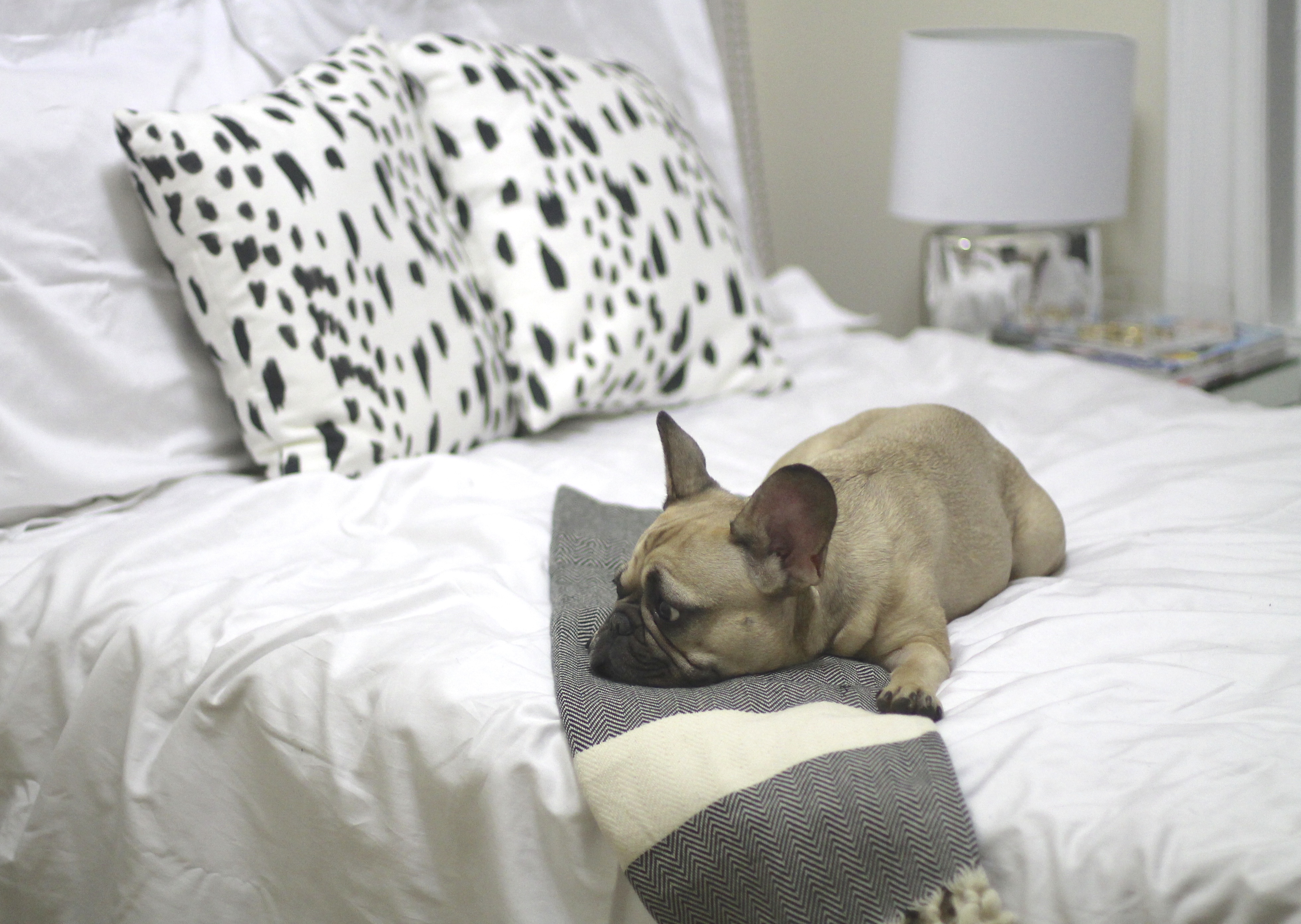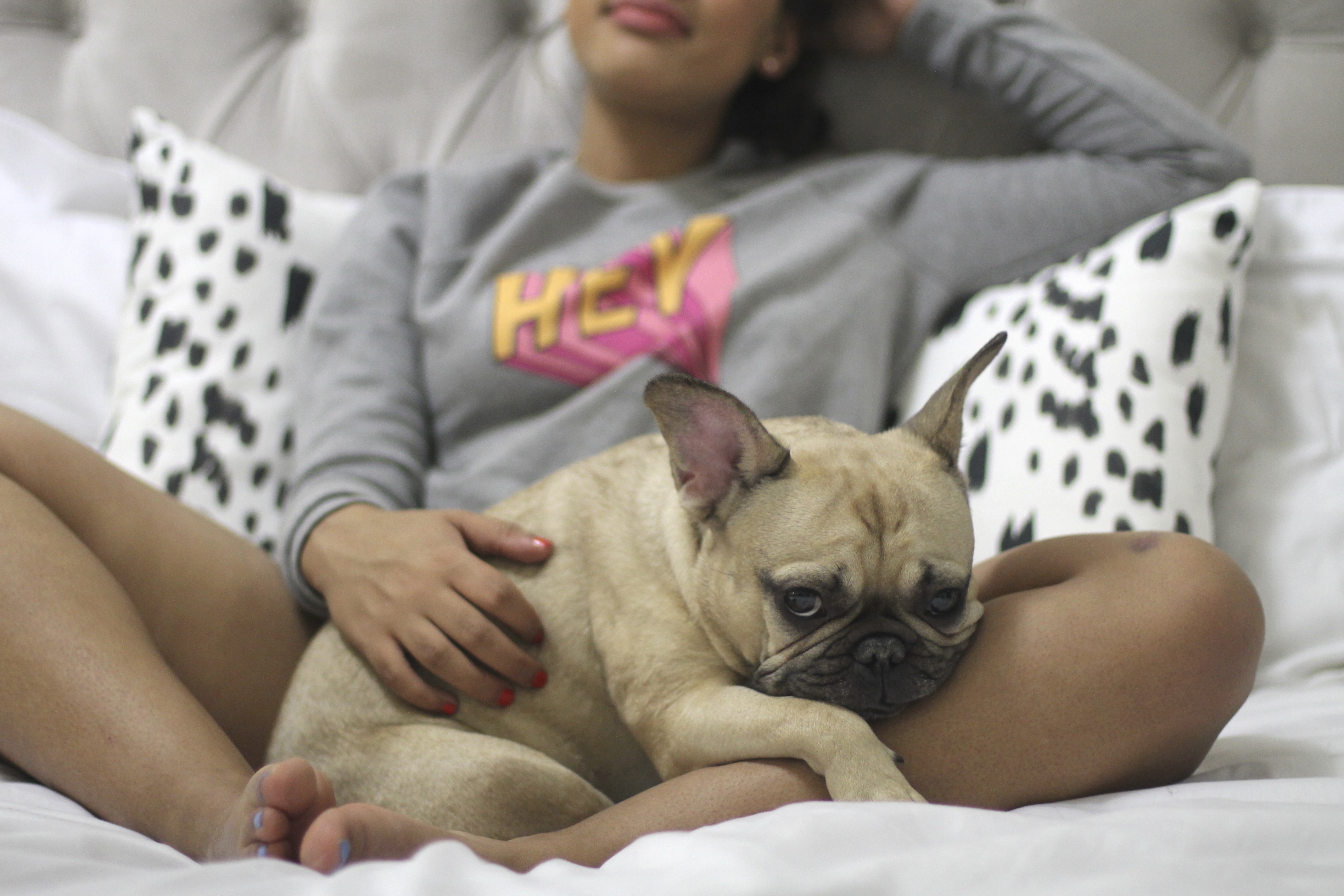 Psssst my Queen boxed room  is also available in a twin size (perfect for that dorm-life, tiny bed struggle)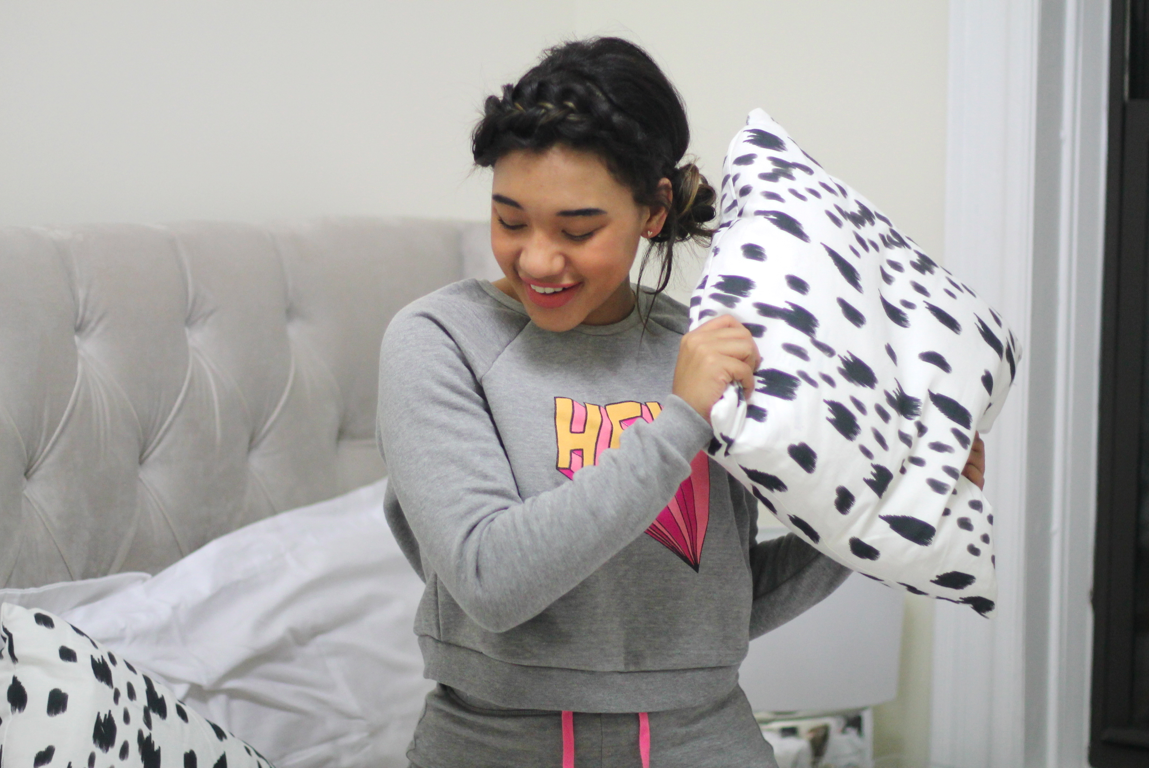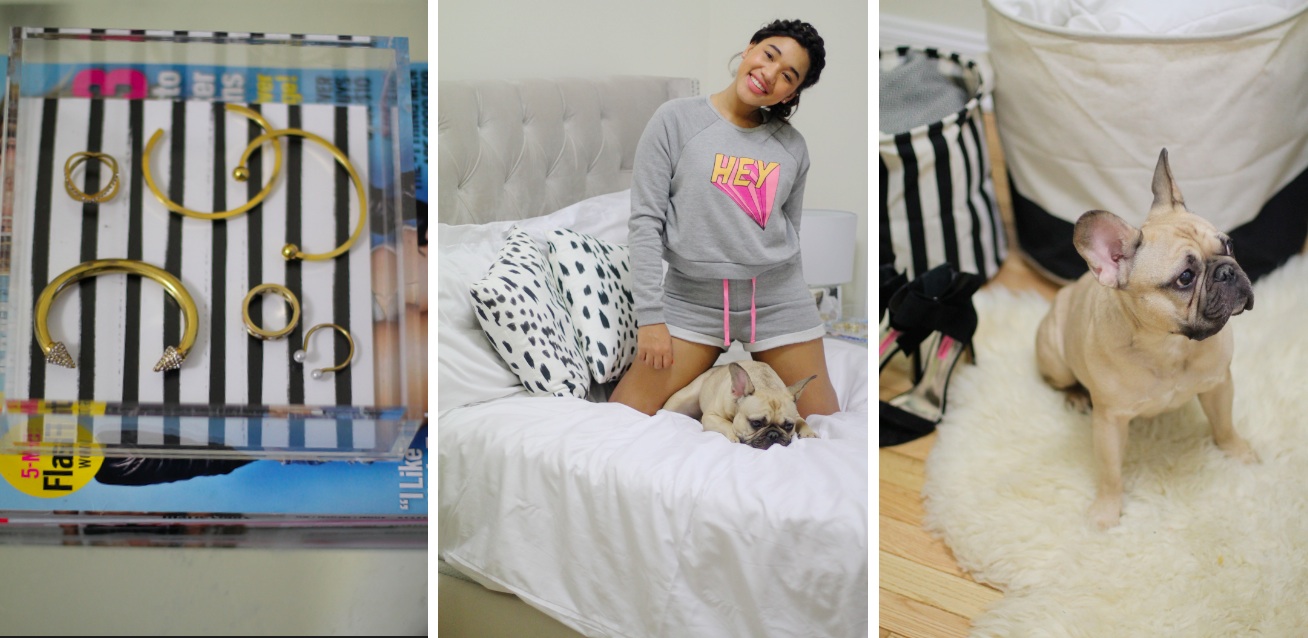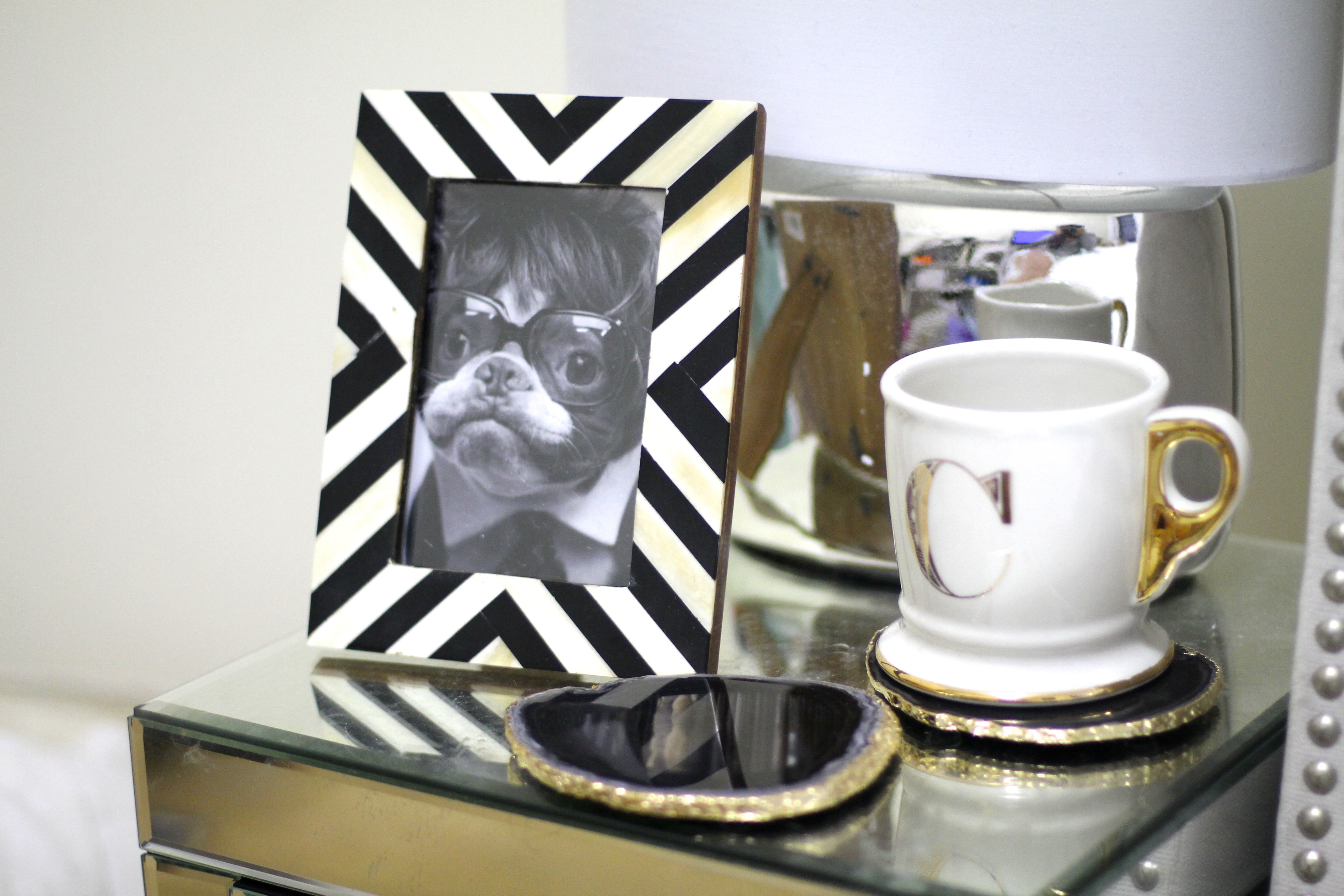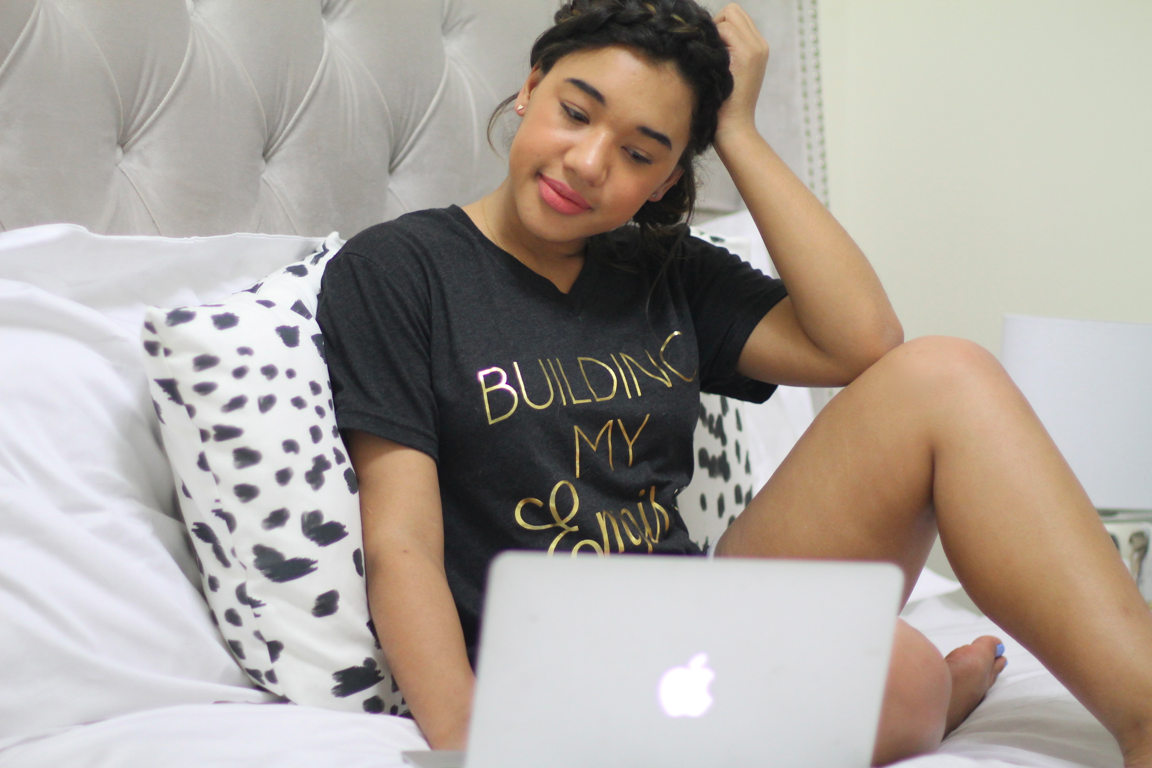 Confession, I do 90% of my blogging from my bed, while watching dance moms or something equally as awful #Ilovetrashytv, so my bedroom is basically my office – yeah, I know, that's totally a stretch but it does give me incentive to make it ca-uuutte! My remodo boxed room set helped me achieve my desired look & comfort level, and came with all the bed necessities (the softest white sheet set, pillow covers & duvet cover, two seriously darling pillows and a throw blanket, that Waffles called dibs on) plus my box included some of my new favorite room accessories (a chevron picture frame, agate coasters that I'm OBSESSED with, striped lucite tray and some seriously spacious storage bins…. that now belong to Waffles).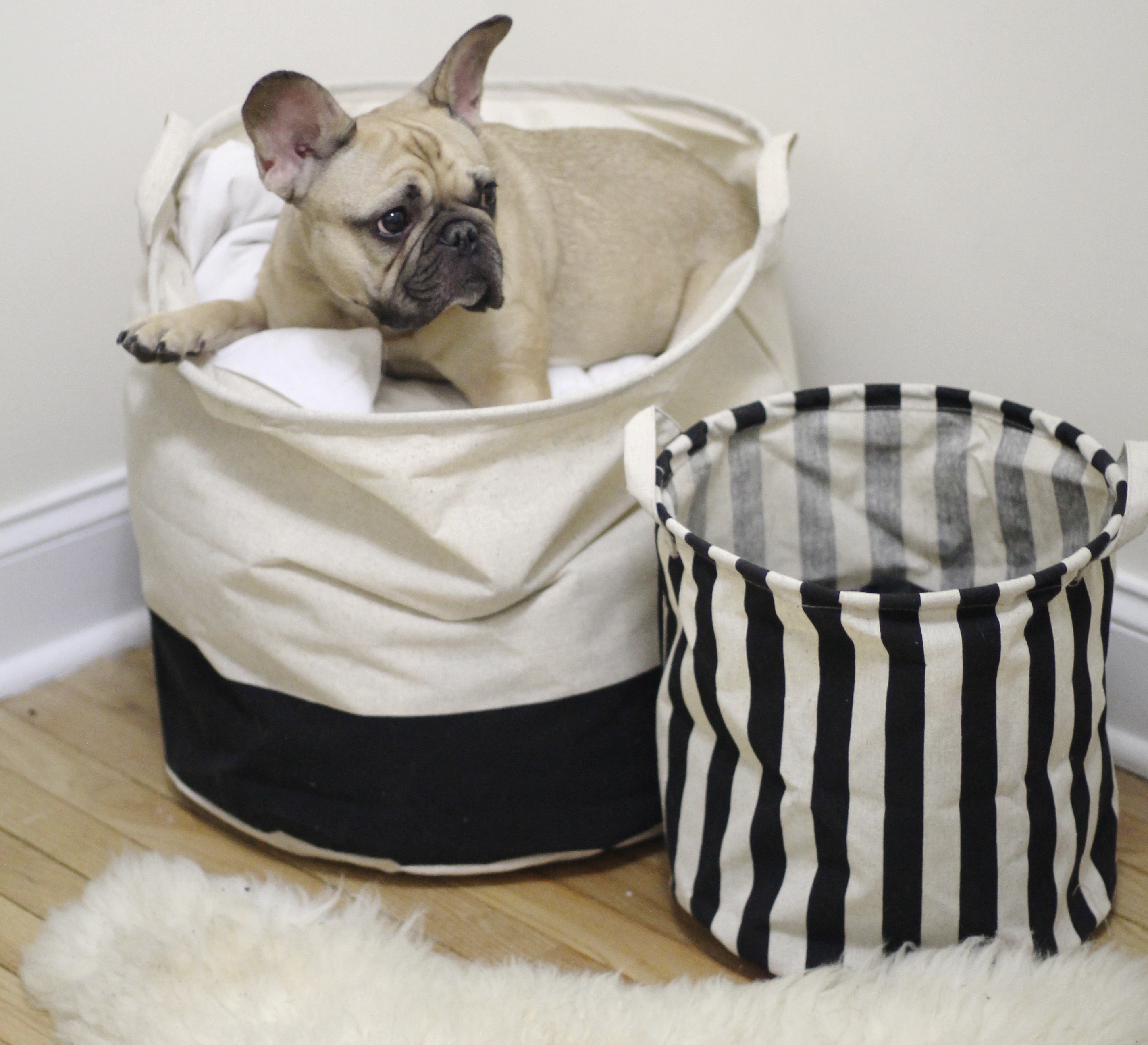 Notice the "mine" paw in action, that's how he claims his territory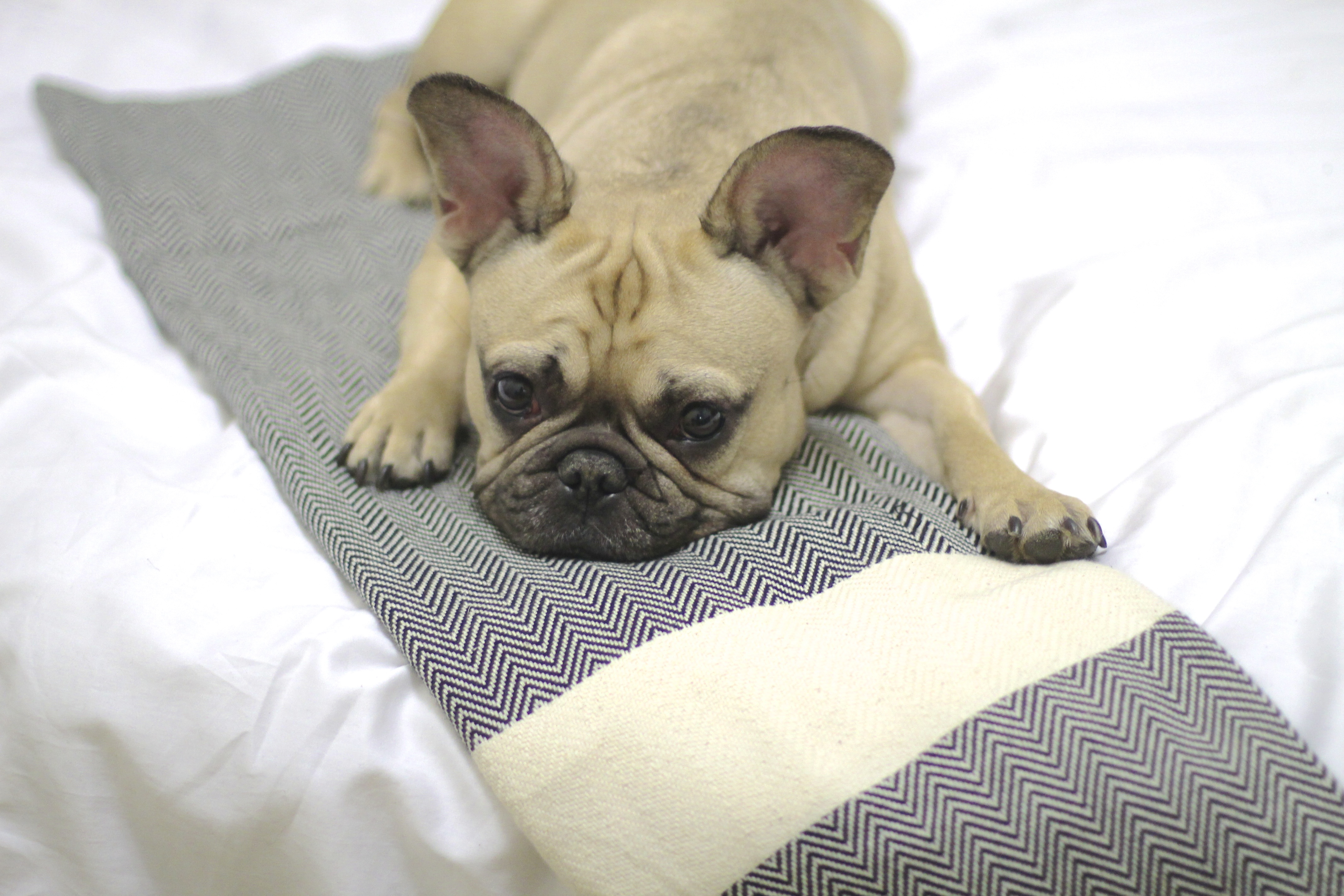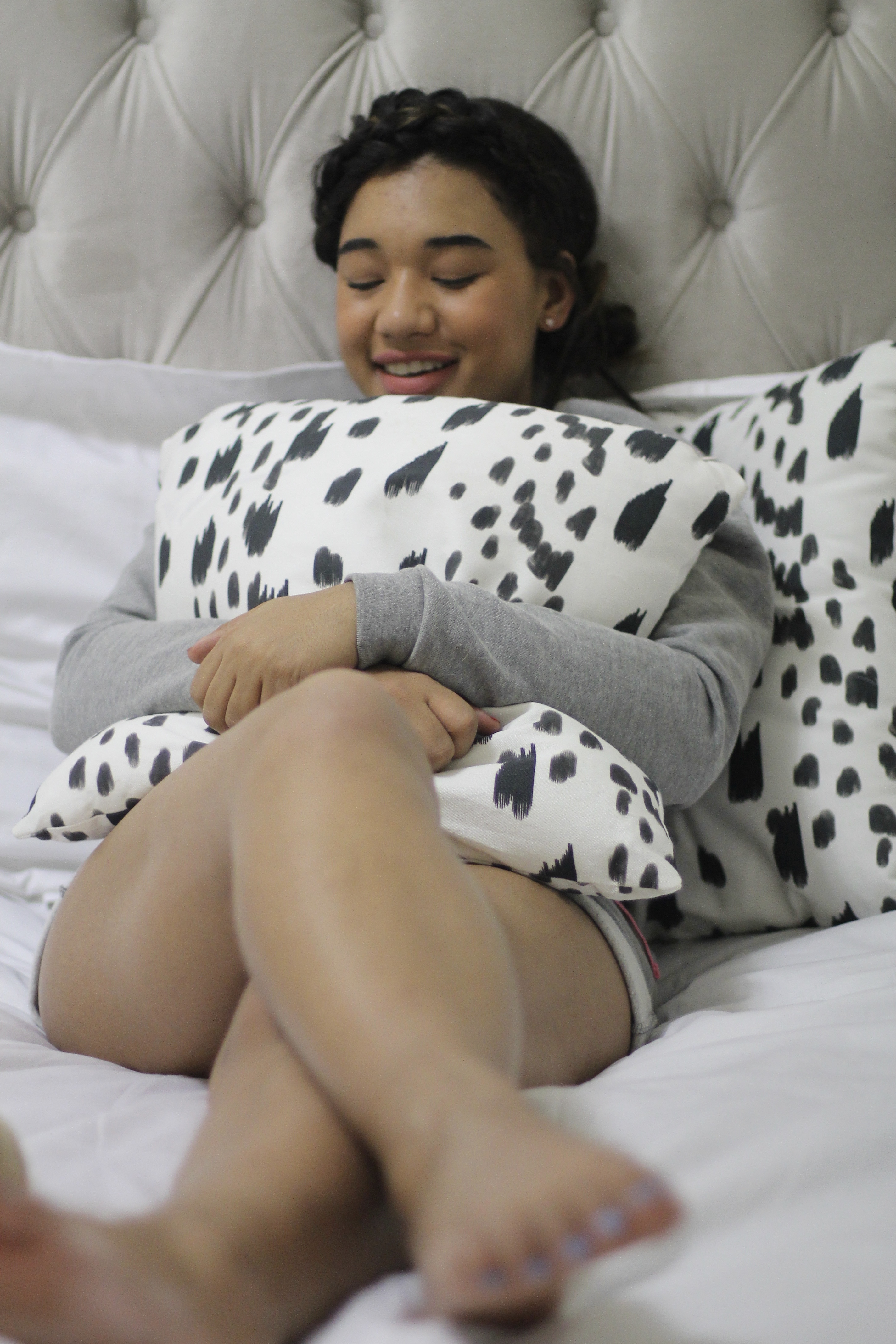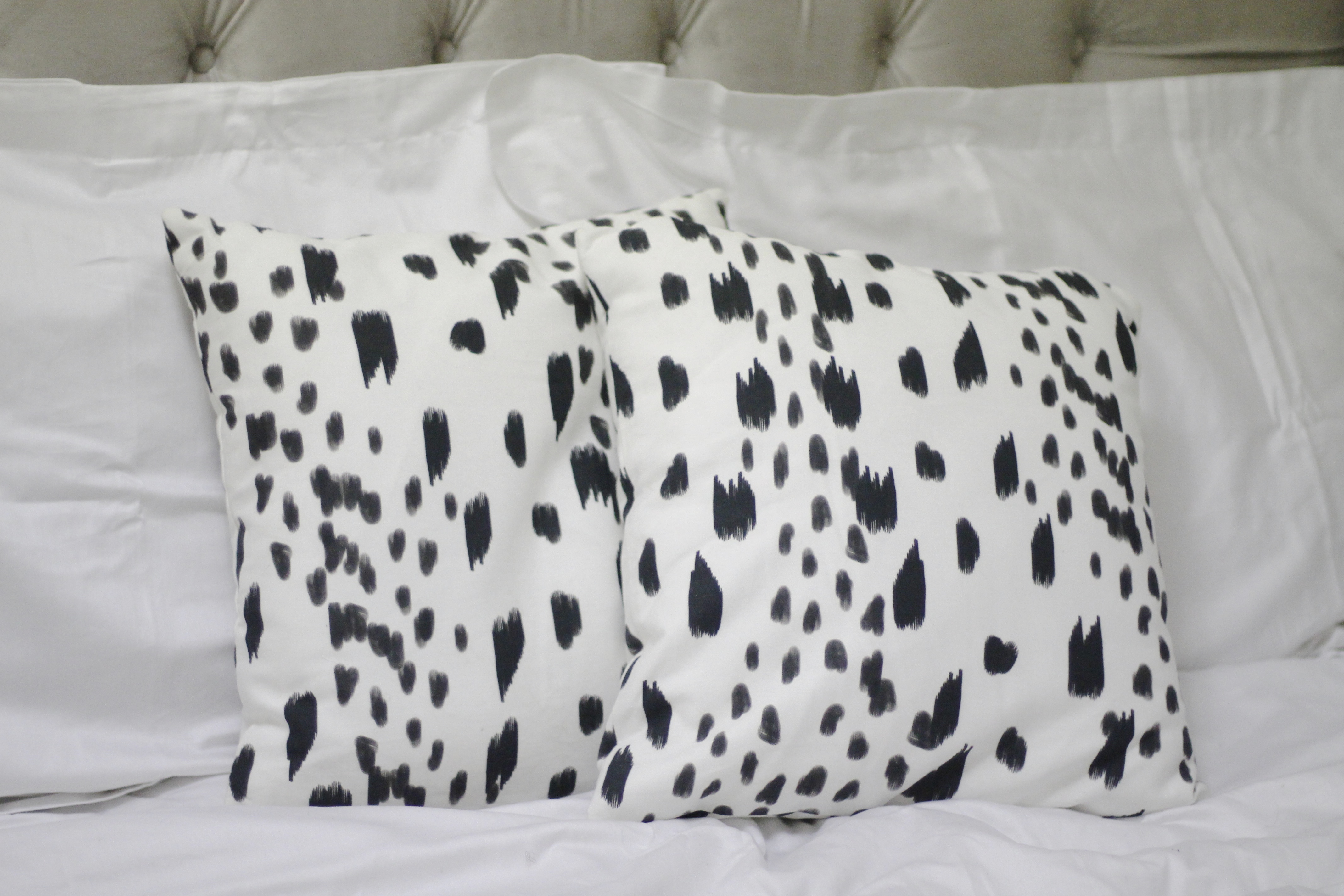 SHOP THE POST:
Wearing: Top Shop Pajamas || The Trendy Sparrow Tee || Very Honey Heart Studs
Shop more crazy cute Pajamas at ShopBop – I'm kind of obsessed with PJs

Grey Tufted Bed (Also here) || Queen boxed room (available in a set or sold separately) Bedding || pillows || throw blanket || Frame || Agate coasters || storage bins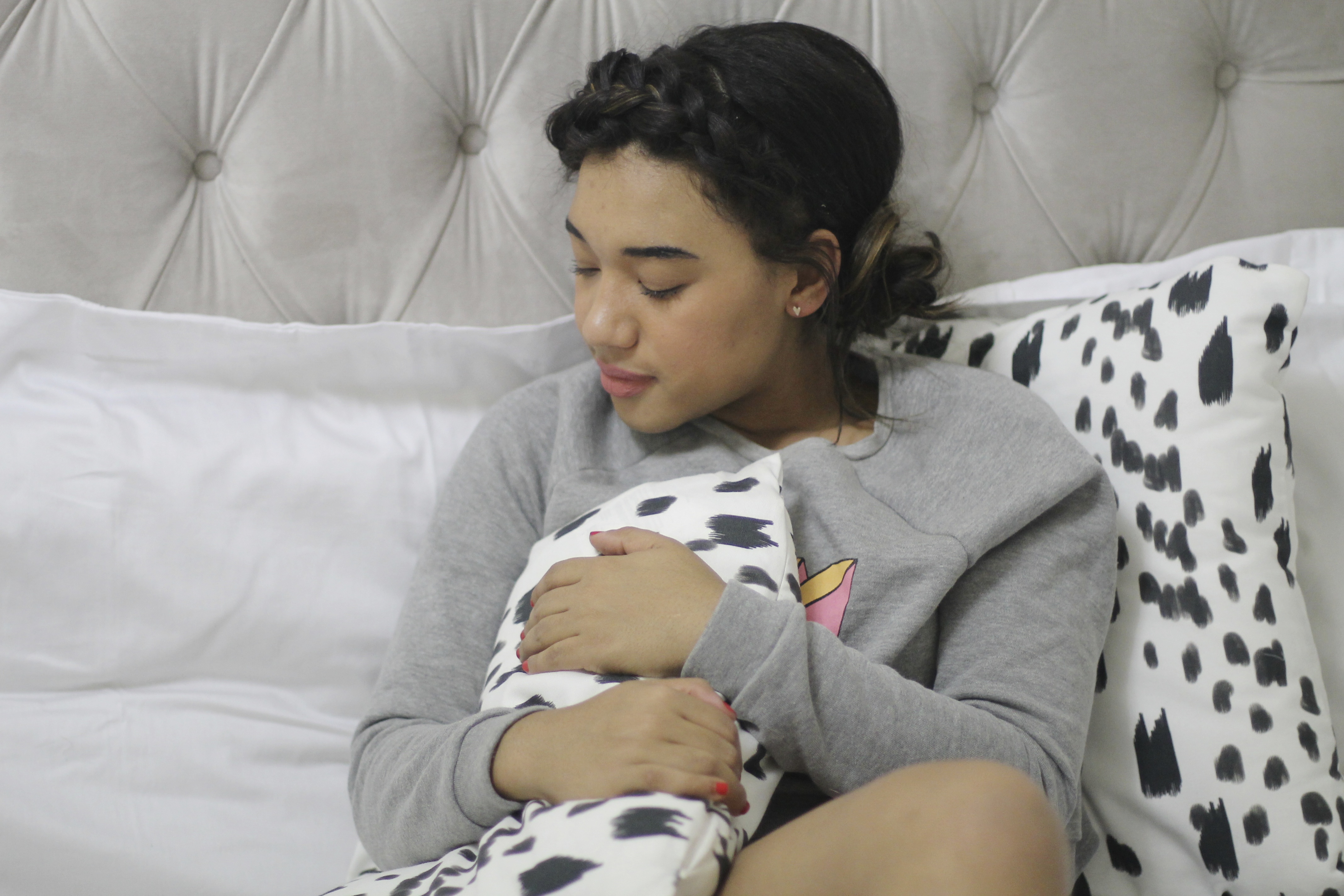 Big fat monster thanks to Remodo for for partnering on this post, all opinions are my own
SHARE OR SAVE FOR LATER