Nov
25
2015
Nov 25 2015
Pajama Jam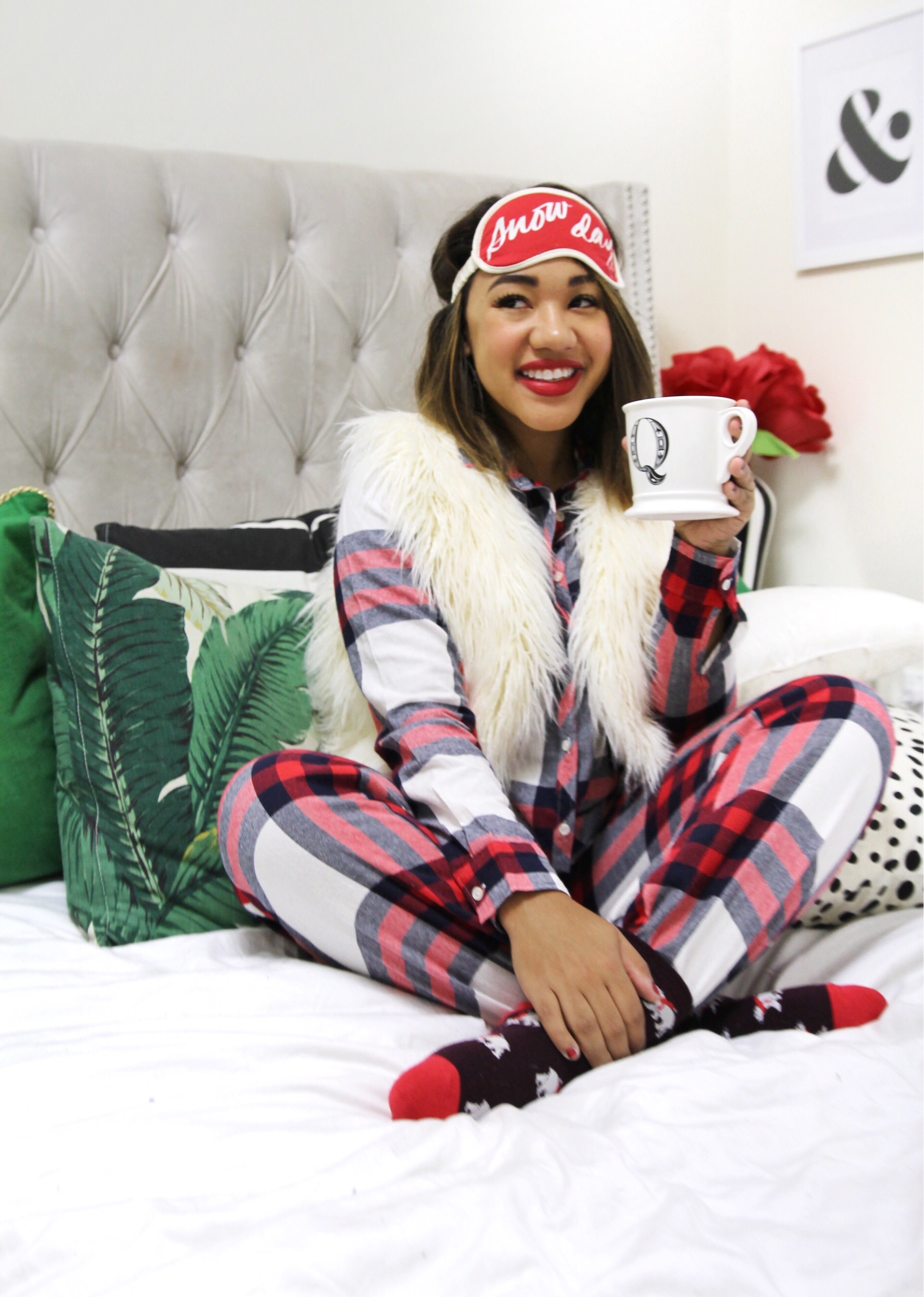 Not sure what it is about the Holidays but I LOVE to get comfy cozy in Pajamas this time of the year. It doesn't matter if I'm somewhere cold like my current apartment in New York City or back home in Arizona, where I was born and raised, even if the weather is not-so-frightful I want to be wearing pajamas!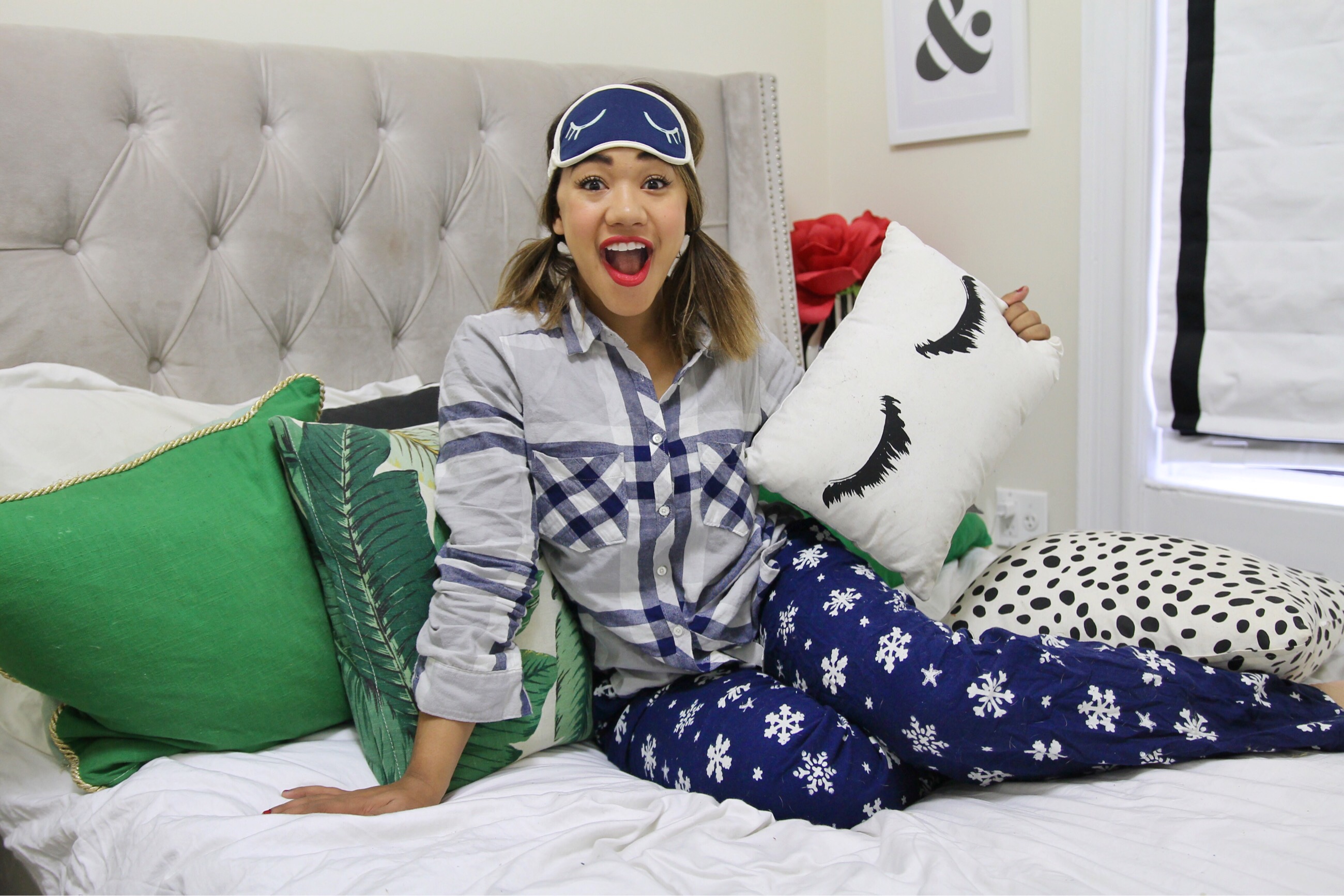 There's something so sweet and comforting about going home from the holidays or just enjoying your winter break – in high school I would have serial sleepovers with my besties that included movie binging or sneaking out for a little TP session (shhh don't tell). In College I would come home from school to reunite with those same friends and stay up late swapping stories and catching up … "Tell me EVERYTHING!" And now I go home and snuggle up between Mom, Grandma and our Family dog to watch some really bad TV (My mom LOVES the Kardashians lol), or spend the nights destroying my little brother at monopoly … (You're going DOWN Trent). My point? No matter the activity – Pajamas are my outfit of choice! So today I wanted to share four super cute pajama looks that work for high school Courtney, College girl Court or now – post-grad Color Me Courtney with a big kid job and the heart of a child. Either way, I'm all about ultra-comfort when it comes to Holiday Pajamas all while looking crazy cute – and these pretty little PJS do just the trick.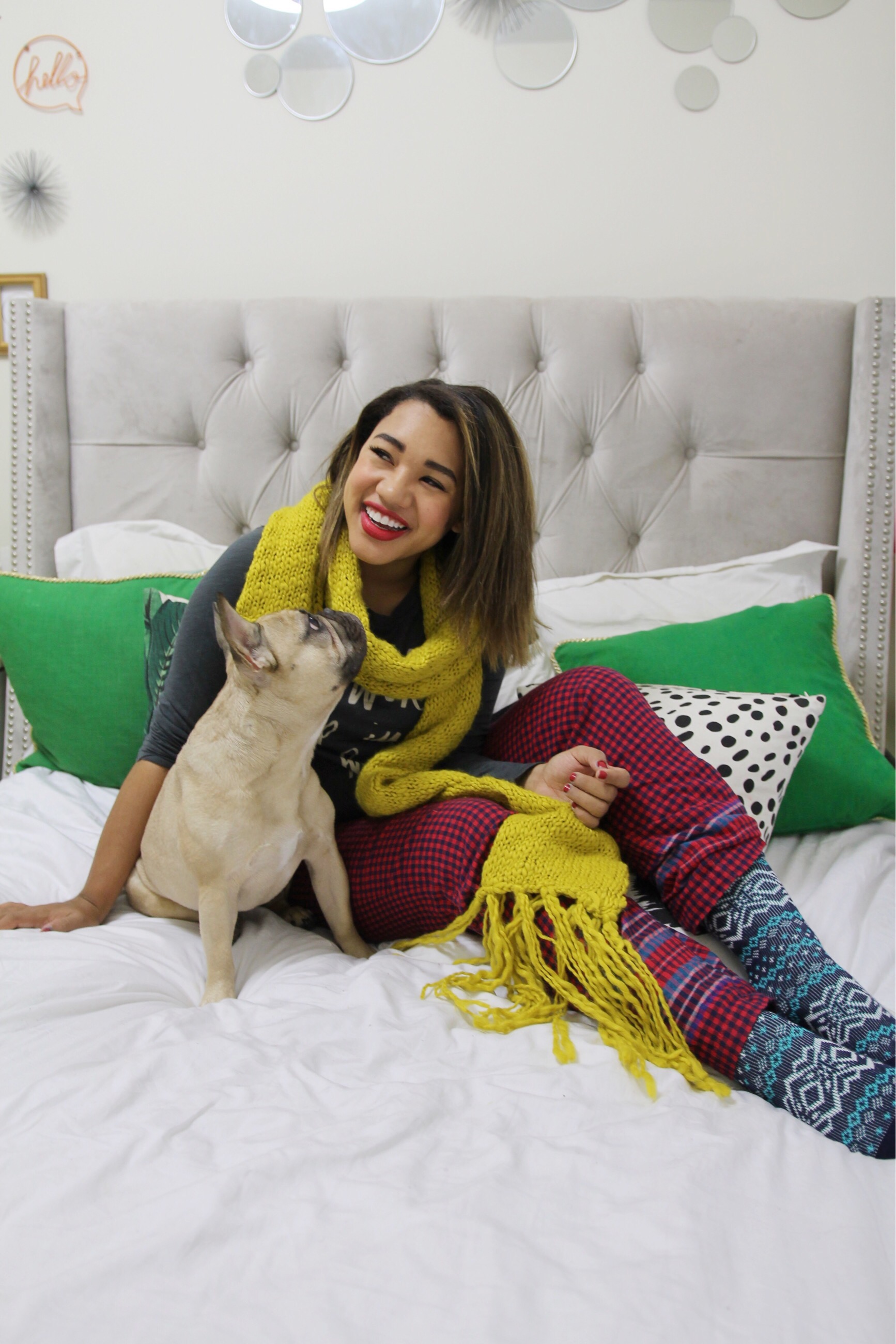 Naughty or Nice your Pajamas have to reflect your personality! If you're playful and fun – try mixing patterns with blue flannel and snow flake pants! What about a little bit wild? Then you can pull off a plaid on plaid flannel look with a twist – the ultimate fur vest to be worn at home or out on the town! Are you sporty & cool, rock holiday joggers and a graphic pull over for something on trend with a holiday touch! Or you can always just play it safe in the cutest way possible by pairing a go to flannel pajama pant with cozy socks and a graphic top! Either way, the key to look cute in holiday PJ's is to get creative! Mixing your matches, breaking up sets and adding unexpected elements can help you really elevate your Pajama game and (bonus) give you DOUBLE the Pajama Wear by letting you turn two pajama sets into three or four different sleepwear styles!
The holidays just got sweater – Aerie (who happens to be the QUEEN of crazy cozy PJs in my personal opinion) has gone BOGO for the holidays by offering buy one get one styles on Pajama styles for Black Friday! It's the perfect time to stock up on sleepwear, pick up gifts for your besties or totally rebuild your Pajama wardrobe! However you choose to indulge – I know you'll look darling and (most importantly) be so comfortable in the CUTEST holiday PJS – Yay!
All of the PJS featured today are available on Aerie.com
Head to their site or store to shop BOGO Pajama Pants now ! … And Merry Aerie to All!
SHARE OR SAVE FOR LATER