Mar
19
2015
Mar 19 2015
Peplum
It's amazing how easily you can create a look with basic pieces in black & white. Today I'm playing with B&W for a fun, flirty and transitional look because spring IS coming and I can't wait.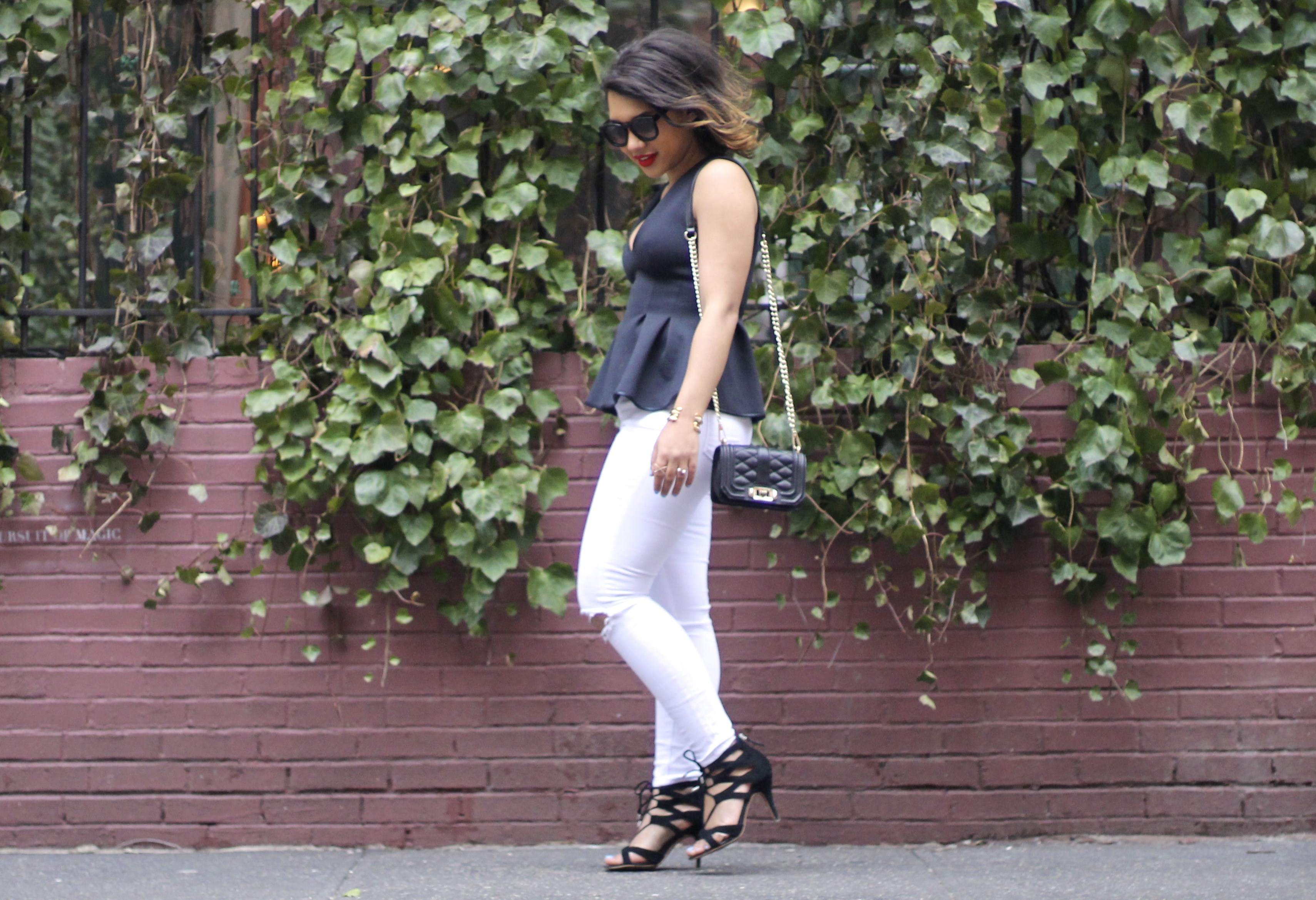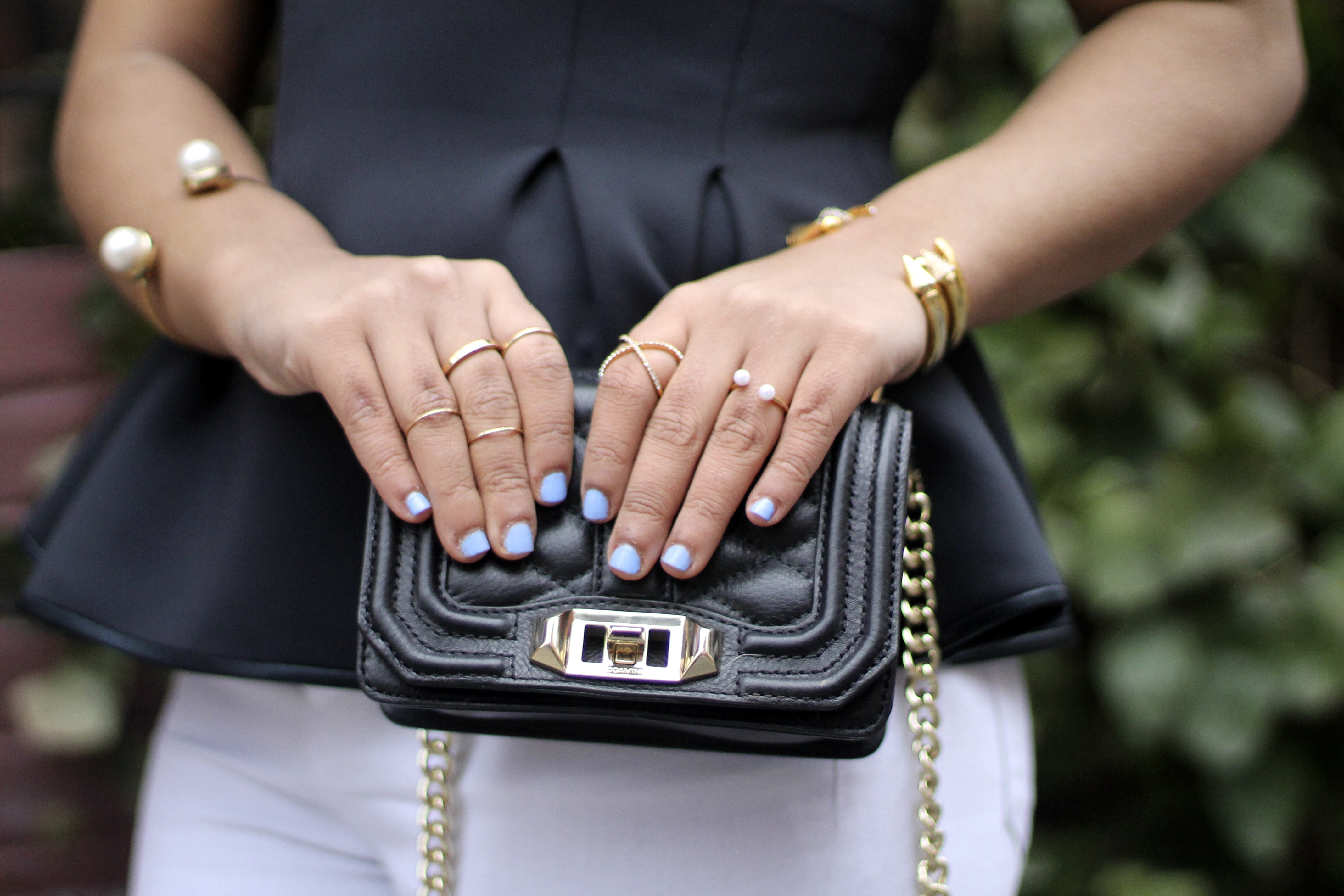 I've been kind of on a white jean kick lately (shop some of my favs from shopbop here), I just think they are the perfect way to refresh your wardrobe and get you ready for the new season. They pair perfectly with a sassy black top, floral blouse or cute striped sweater before things warm up for realzz.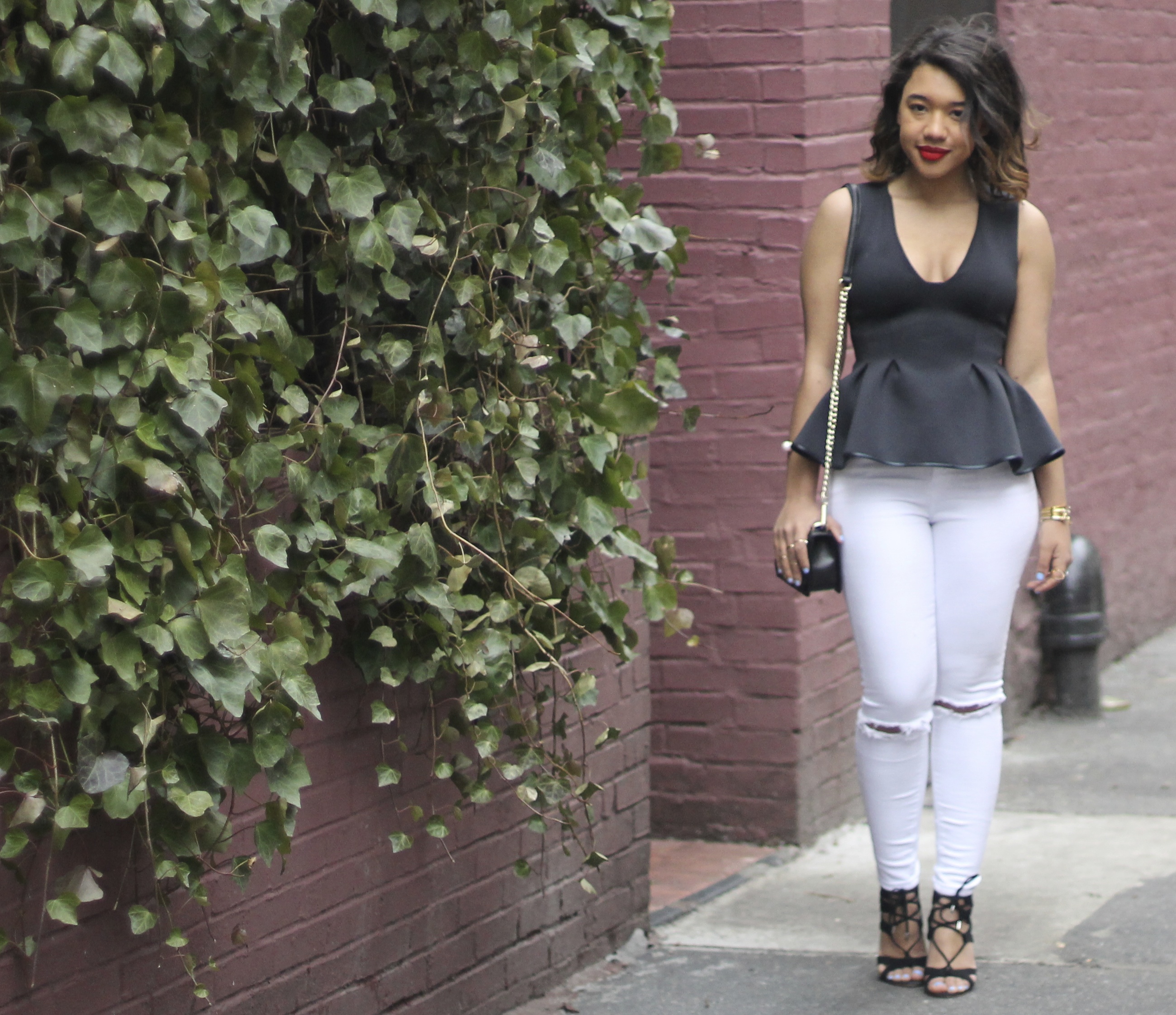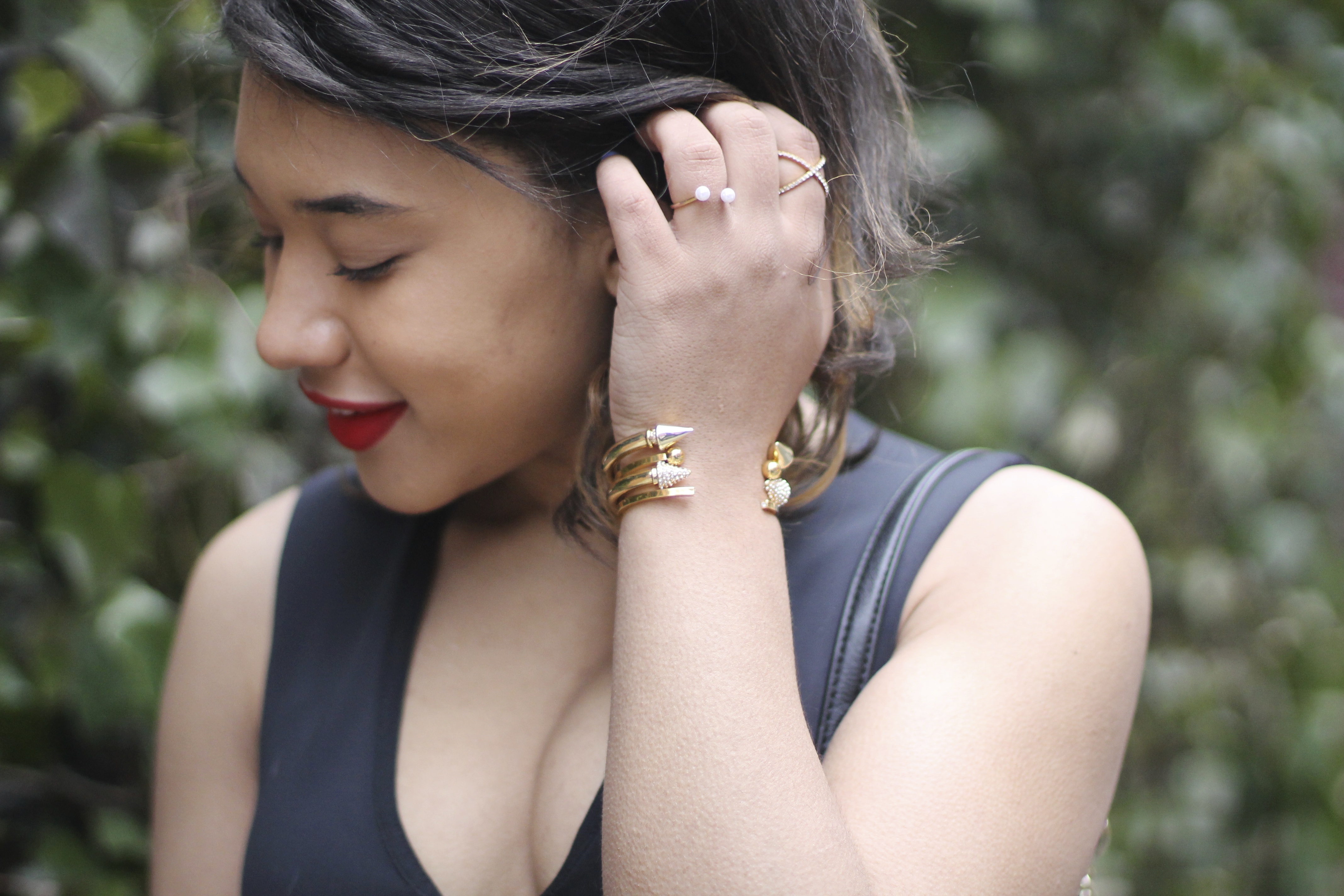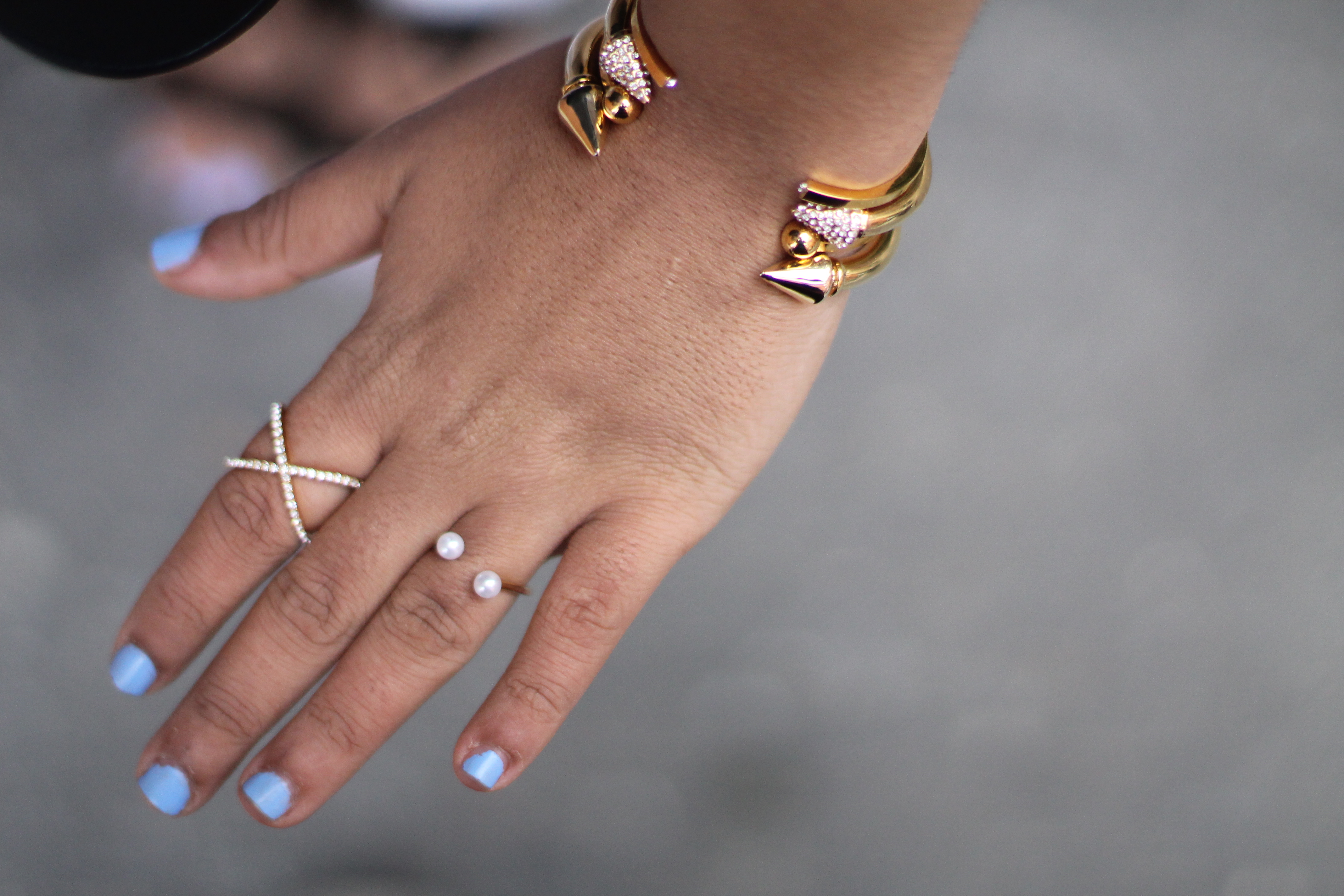 I've also been really into scuba materials right now and Cynthia Rowley has the best selection. Not only does it look super cool, but if you have an adorable French Bulldog shaped shedding monster that lives in your apartment and go through a lint roller a day – the dog hair brushes right off, score!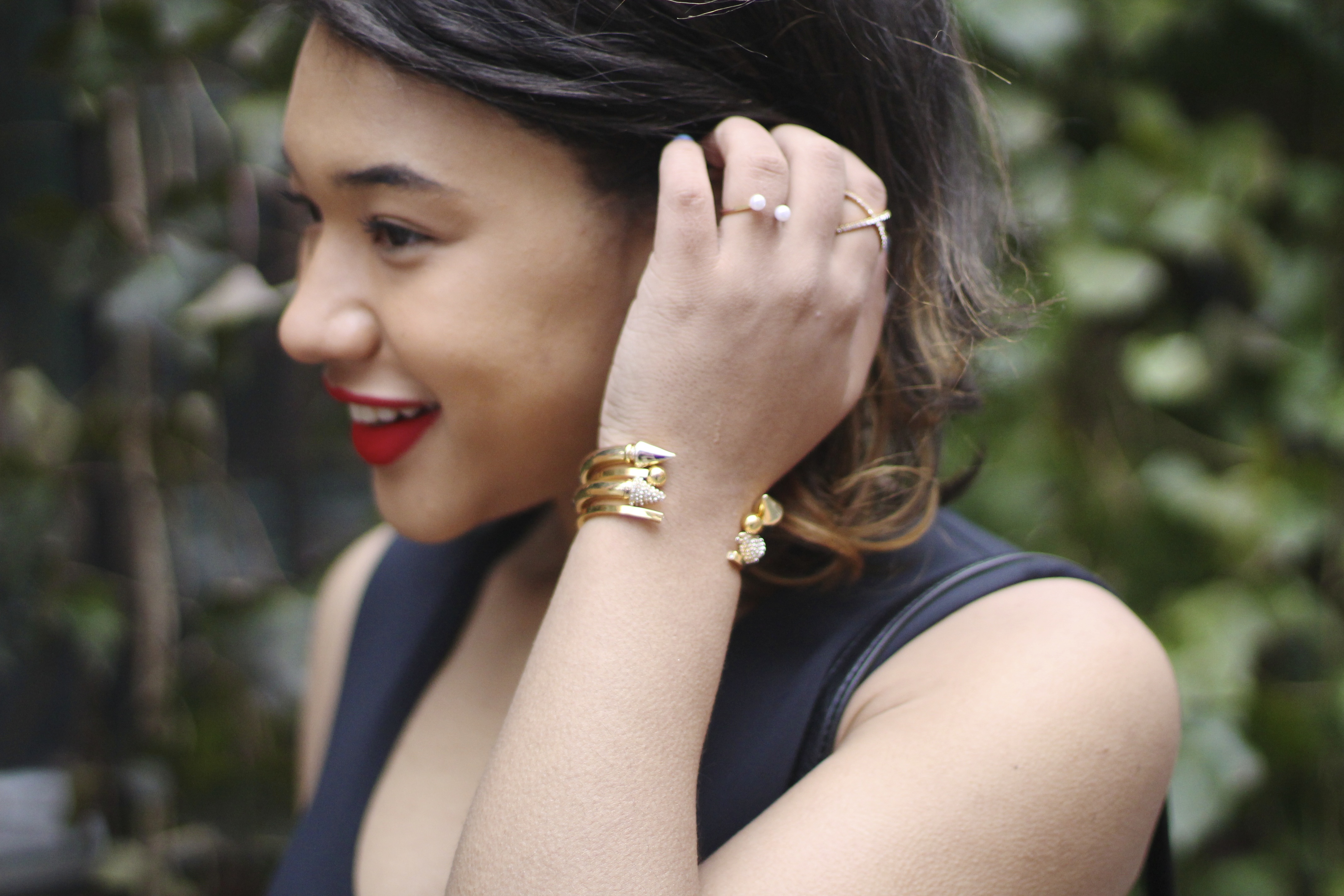 So if you need help creating a perfect pre-spring look here's your formula: white jeans + Cool black top + New sunnies and then you're good to go! Oh and if you are a color-a-holic, finishing with a red lip doesn't hurt either 😉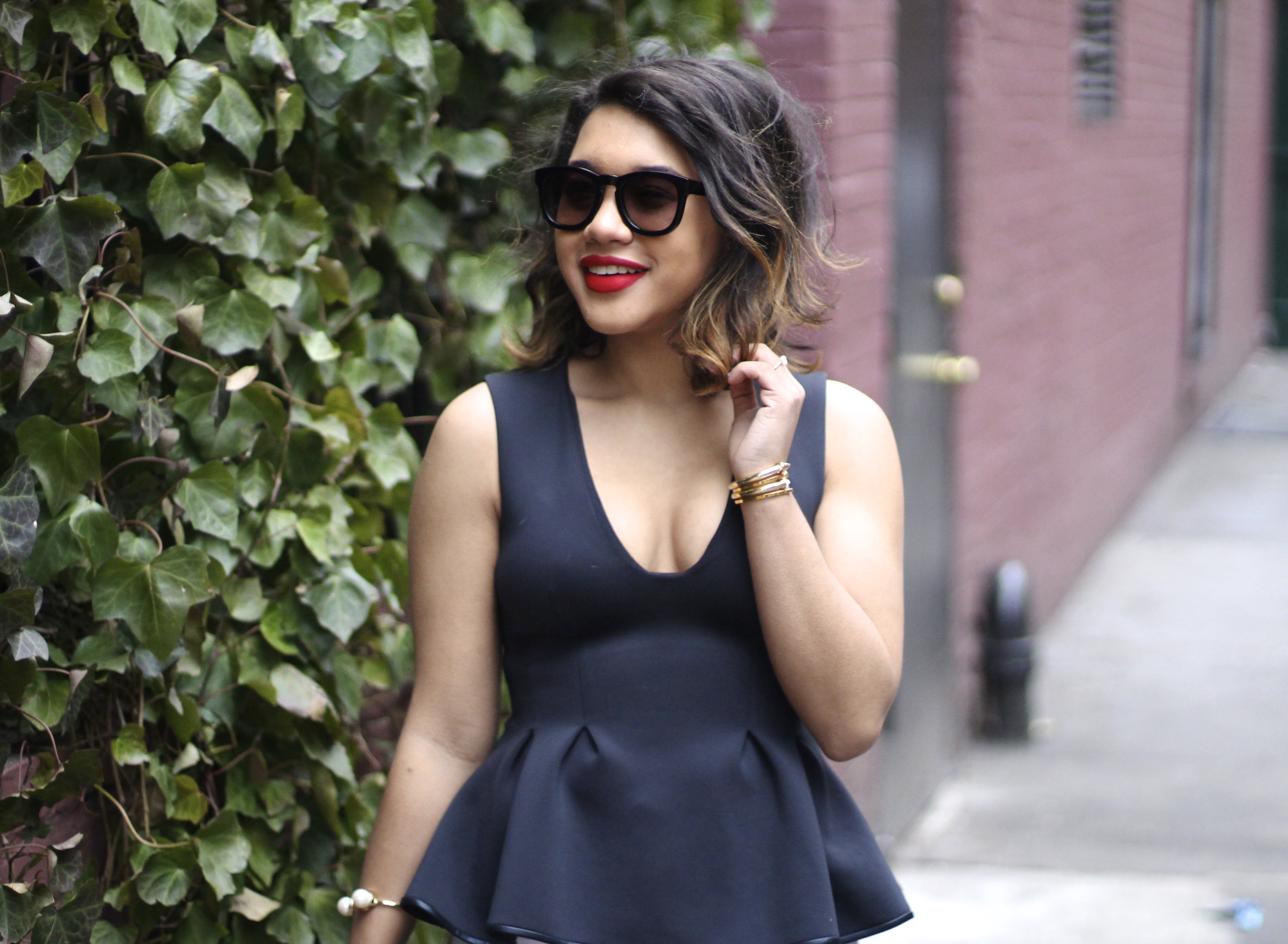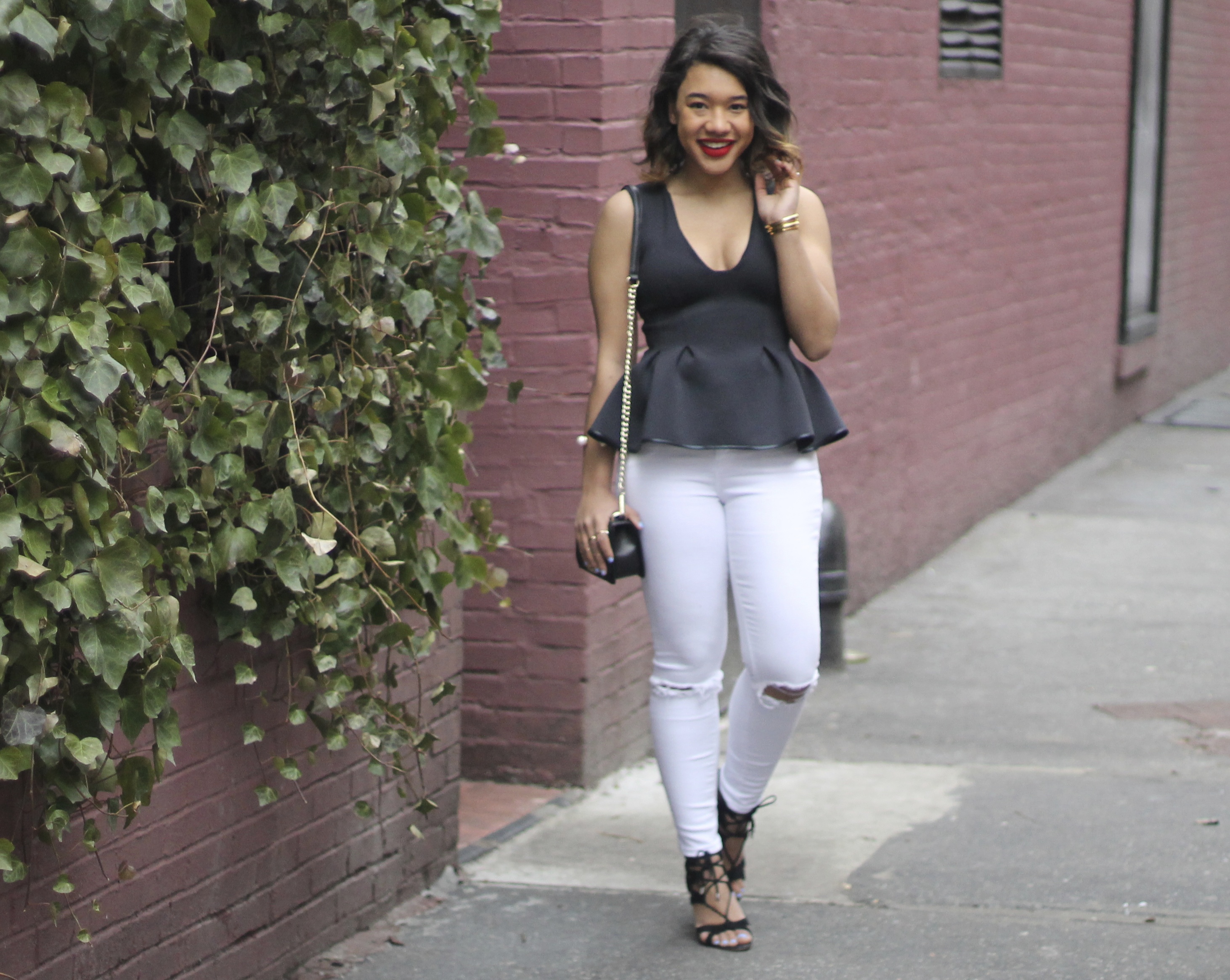 White Jeans || Black Peplum Top c/o Cynthia Rowley || Sunglassess (also loving these)
Bangles: BaubleBar Slim Cuff || Cone Cuff || Sparkle Cone  Cuff || Orb Cuff 
BaubleBar Slim Cuff || BaubleBar Pearl Ring || Black Sandals || Mini Black Bag

SHARE OR SAVE FOR LATER