Nov
6
2015
Nov 6 2015
Pick Me, Pick Me!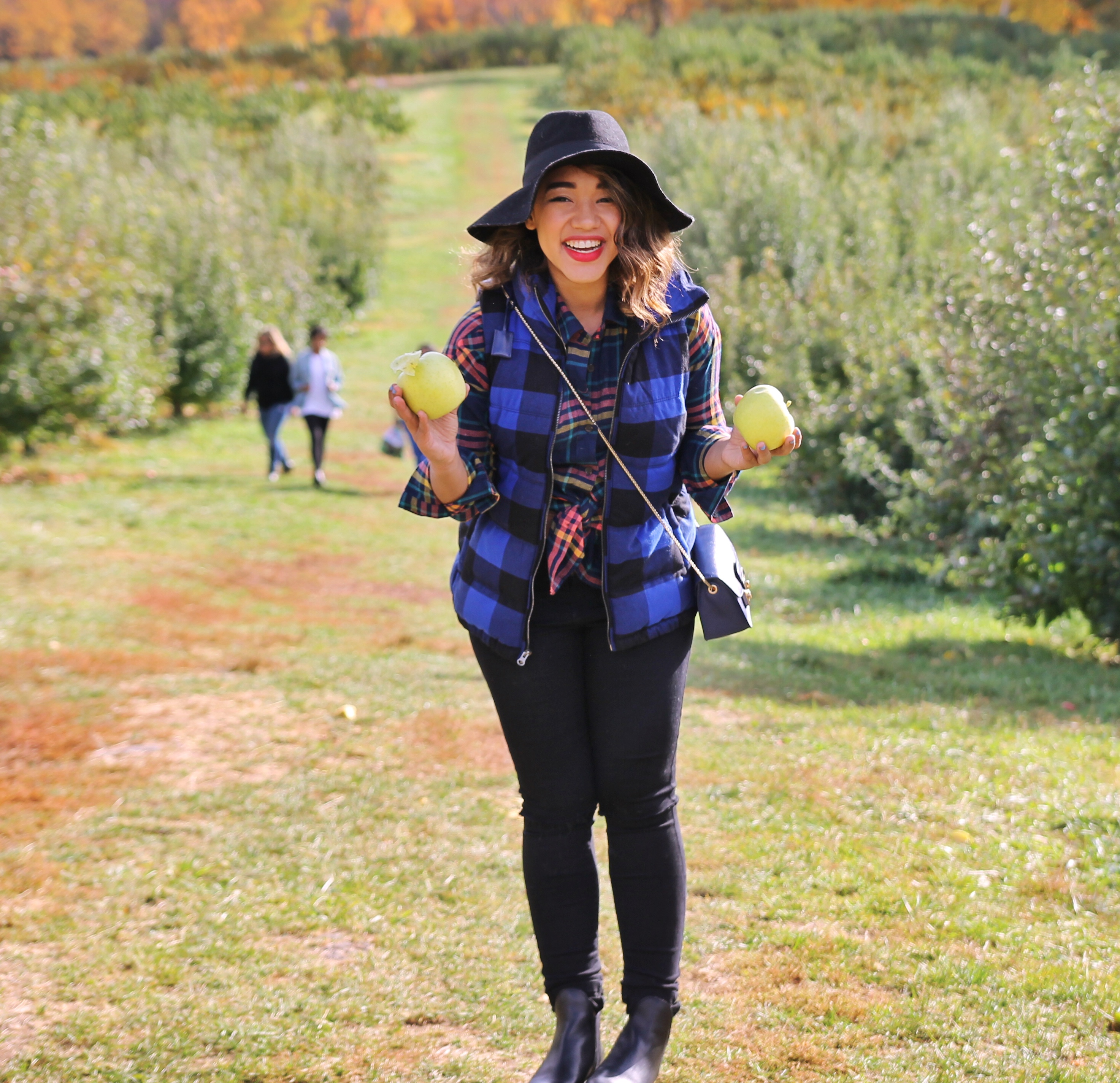 Outfit Details: Flannel Top || Puffer Vest || Ripped Jeans || Fall Hat || Booties |
Although I love love LOVE the big apple, sometimes you have to venture outside of city lines to take a real bite and pick your own adventure 😉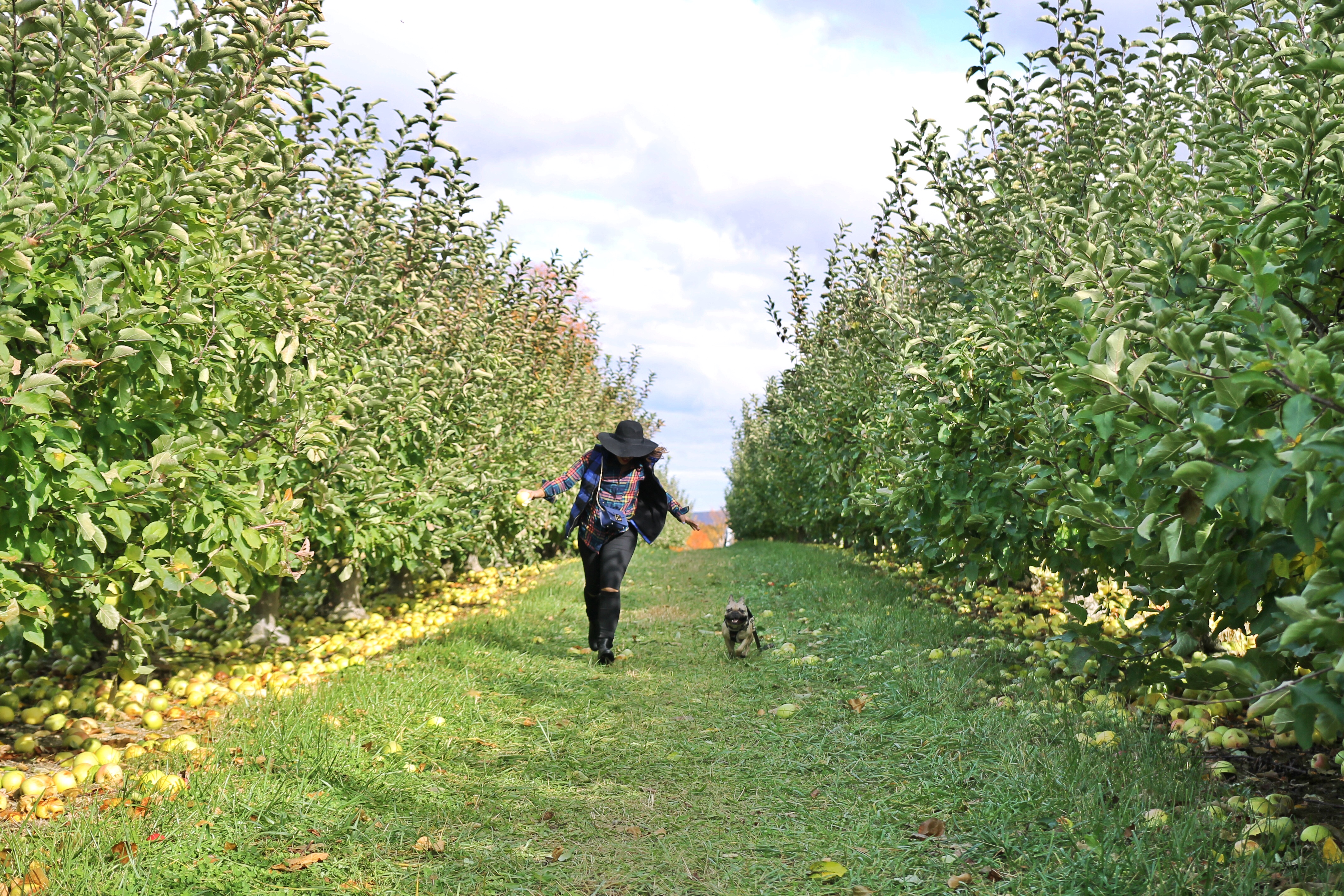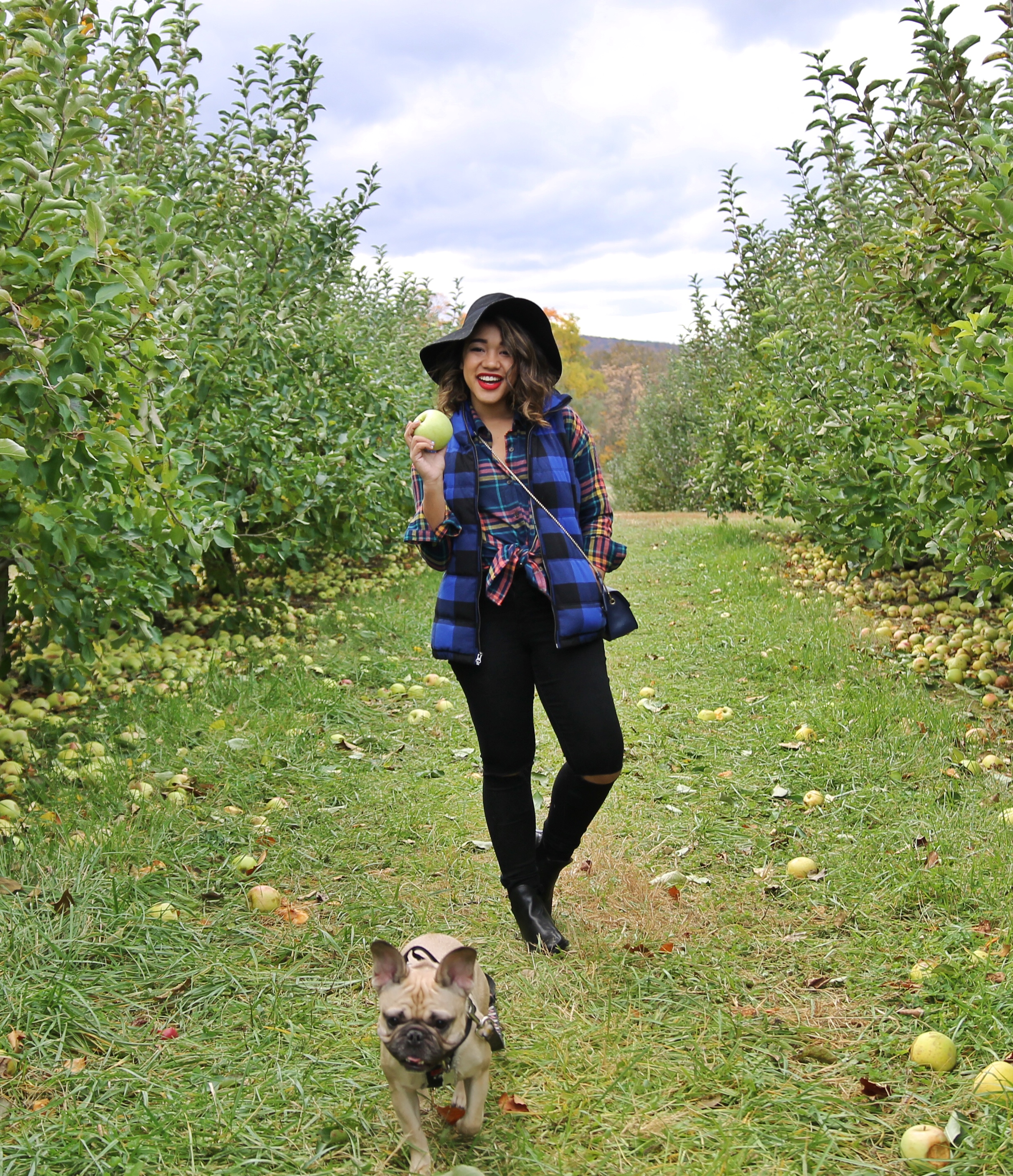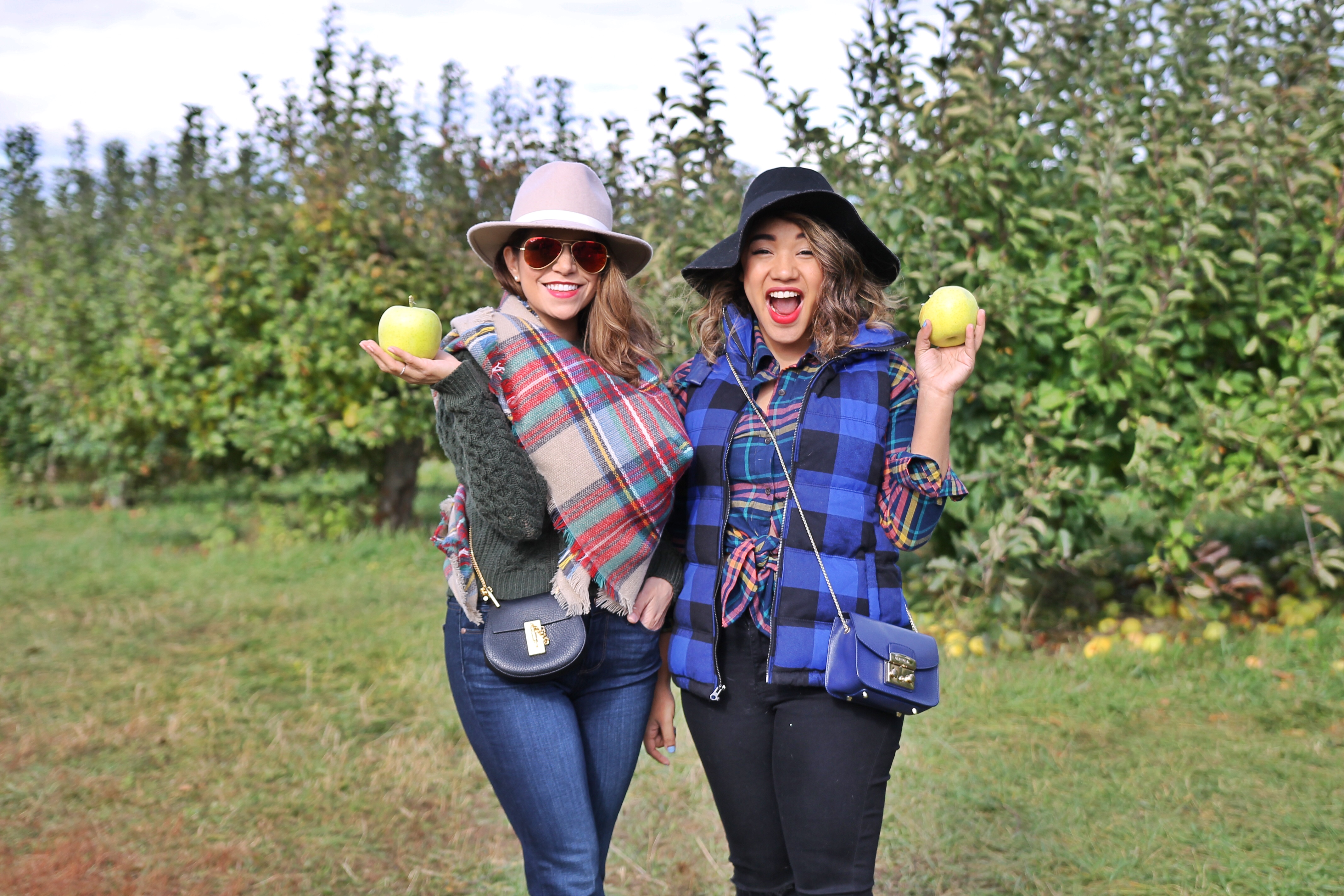 Fall is like a big thing here on the East Coast, who would have thunk-it! As you know I hail from Arizona, where it's cactus and sunshine all year long – no complaints, but my palm trees didn't really change colors and shed their leaves like these pretties so it never really felt quite like Fall. Despite living in the city for nearly three years now, I have never really ventured outside the city lines for Fall festivities, so this year we had to change that!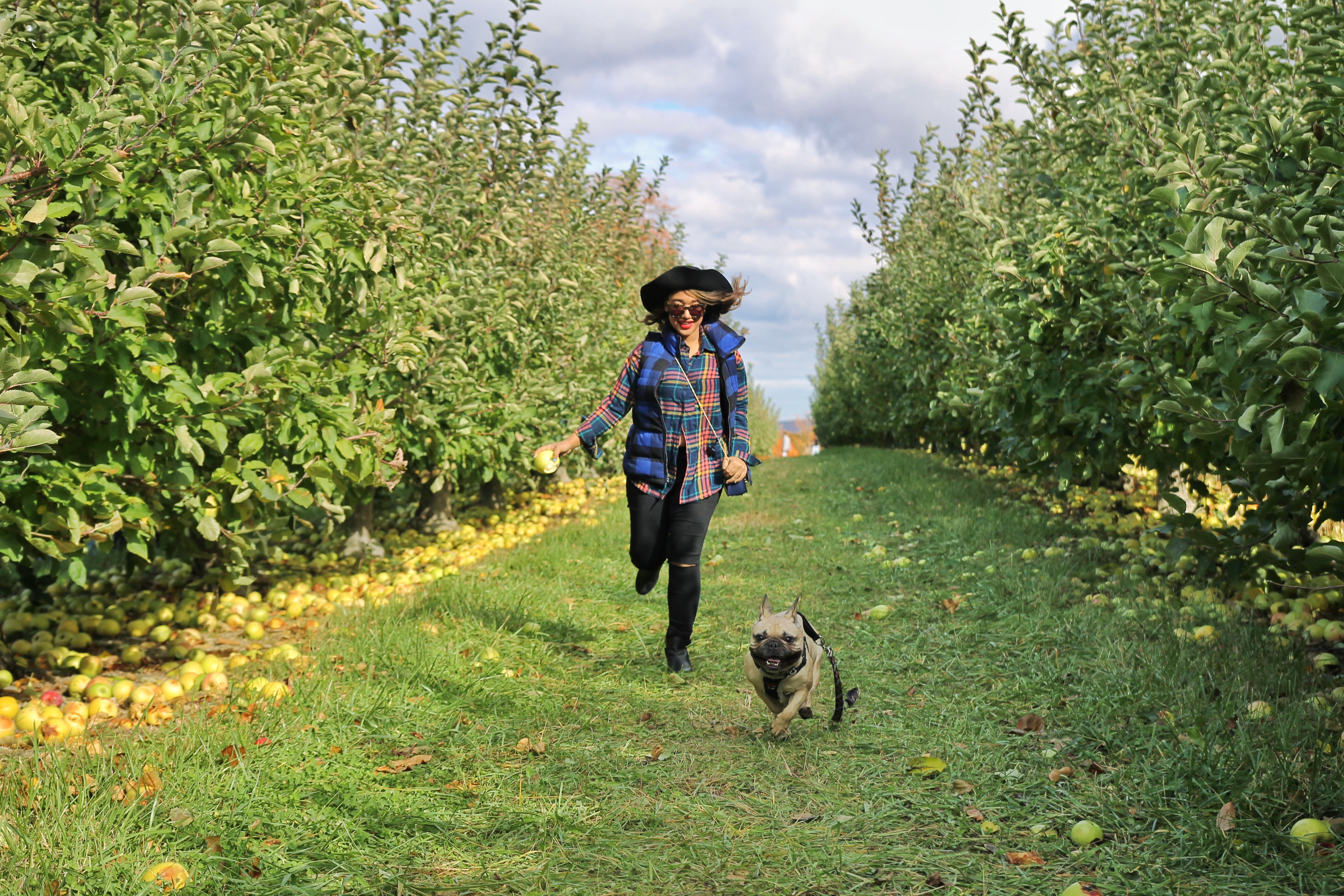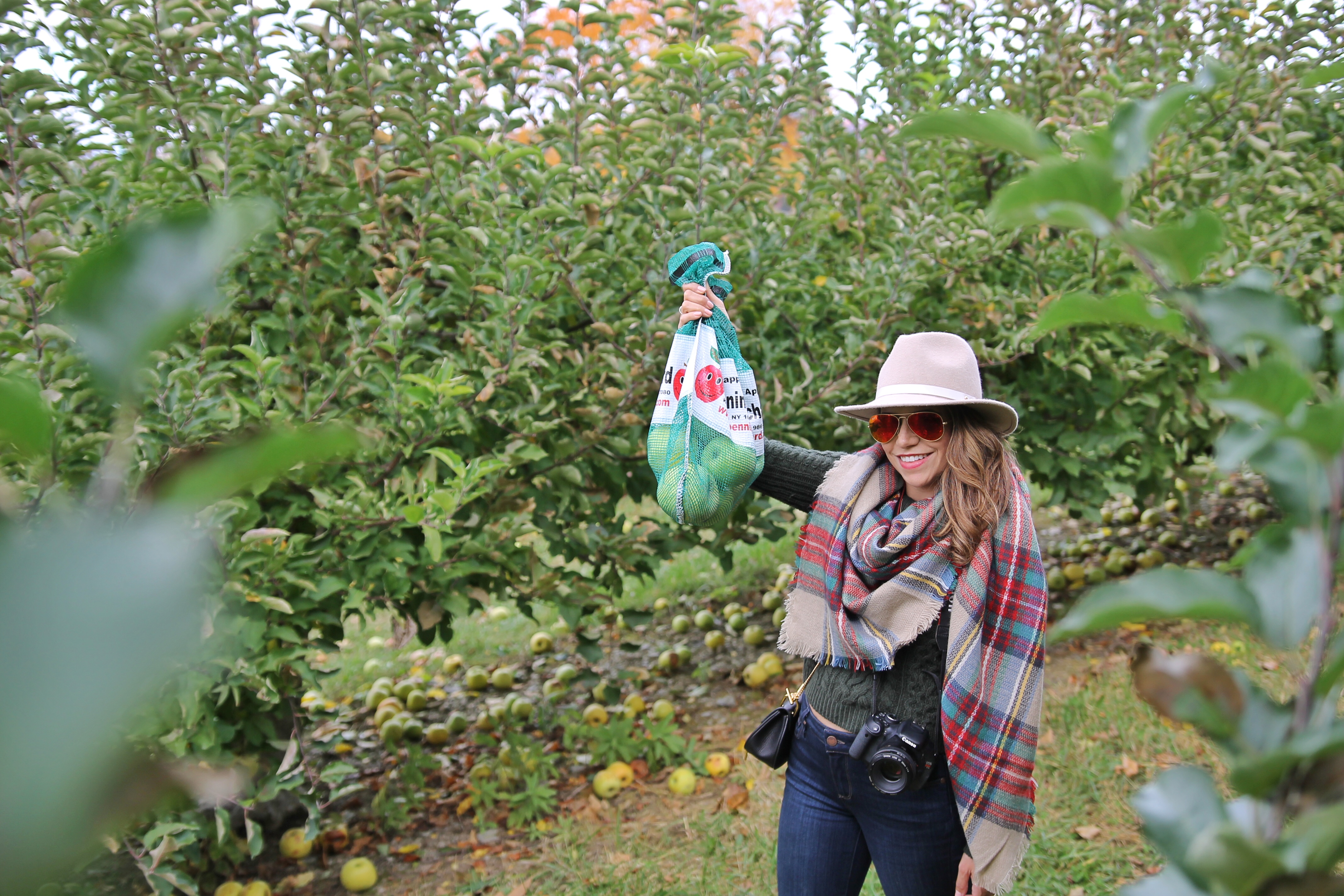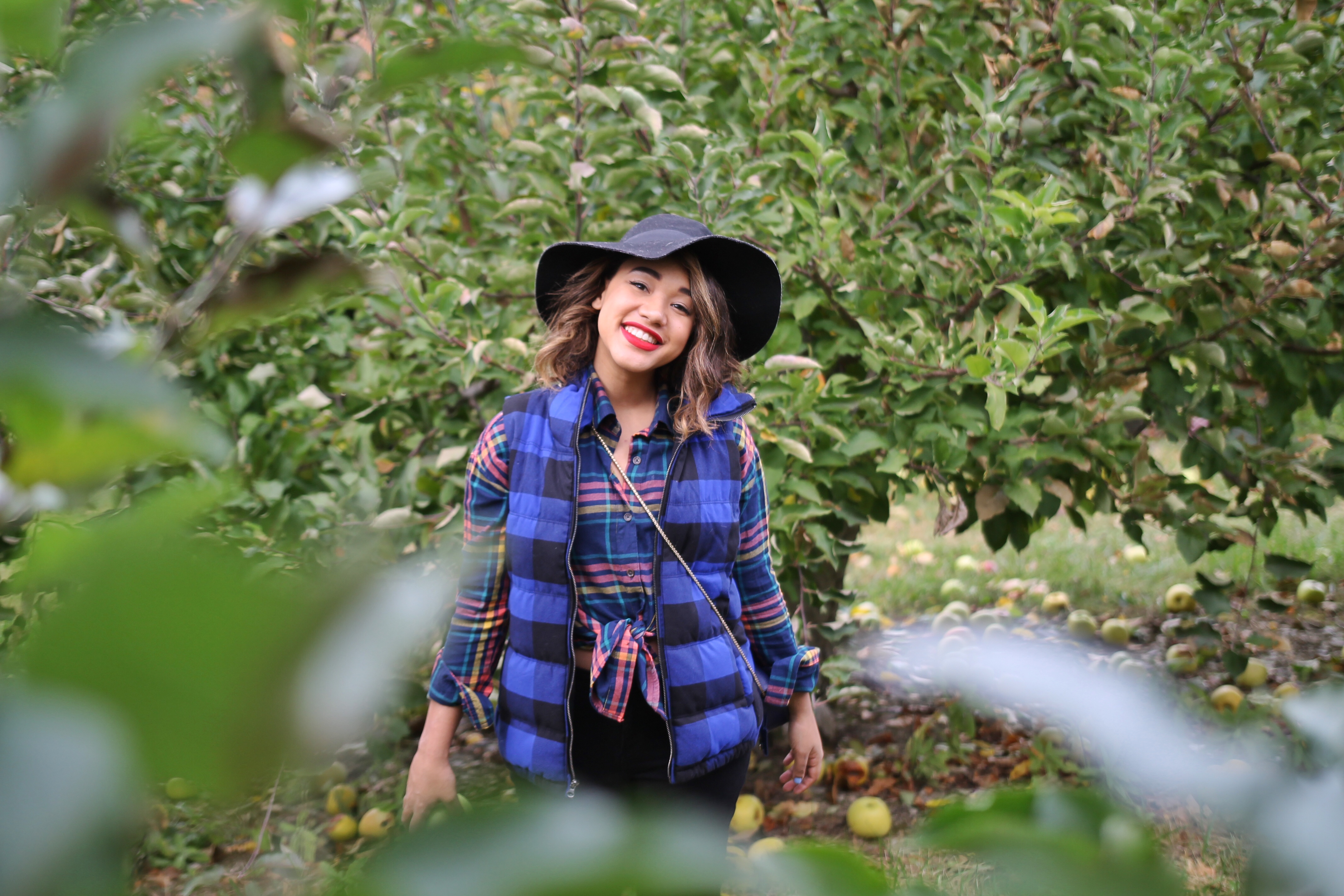 Here's another look at our apple picking adventures with our friends Olivia, Batman and Matt. Paris and I were so excited to step outside of the city for some serious Fall Fun and to really experience the season – nothing compared to the excitement that little Waffle experienced the second he step foot on grass. It must be rough to be a city pup – no green grass, just sidewalks and street for as far as the eye can see. So needless to say, when Waffles and Batman found these perfectly plangent running tunnels the orchard hard to offer – it was love at first sight!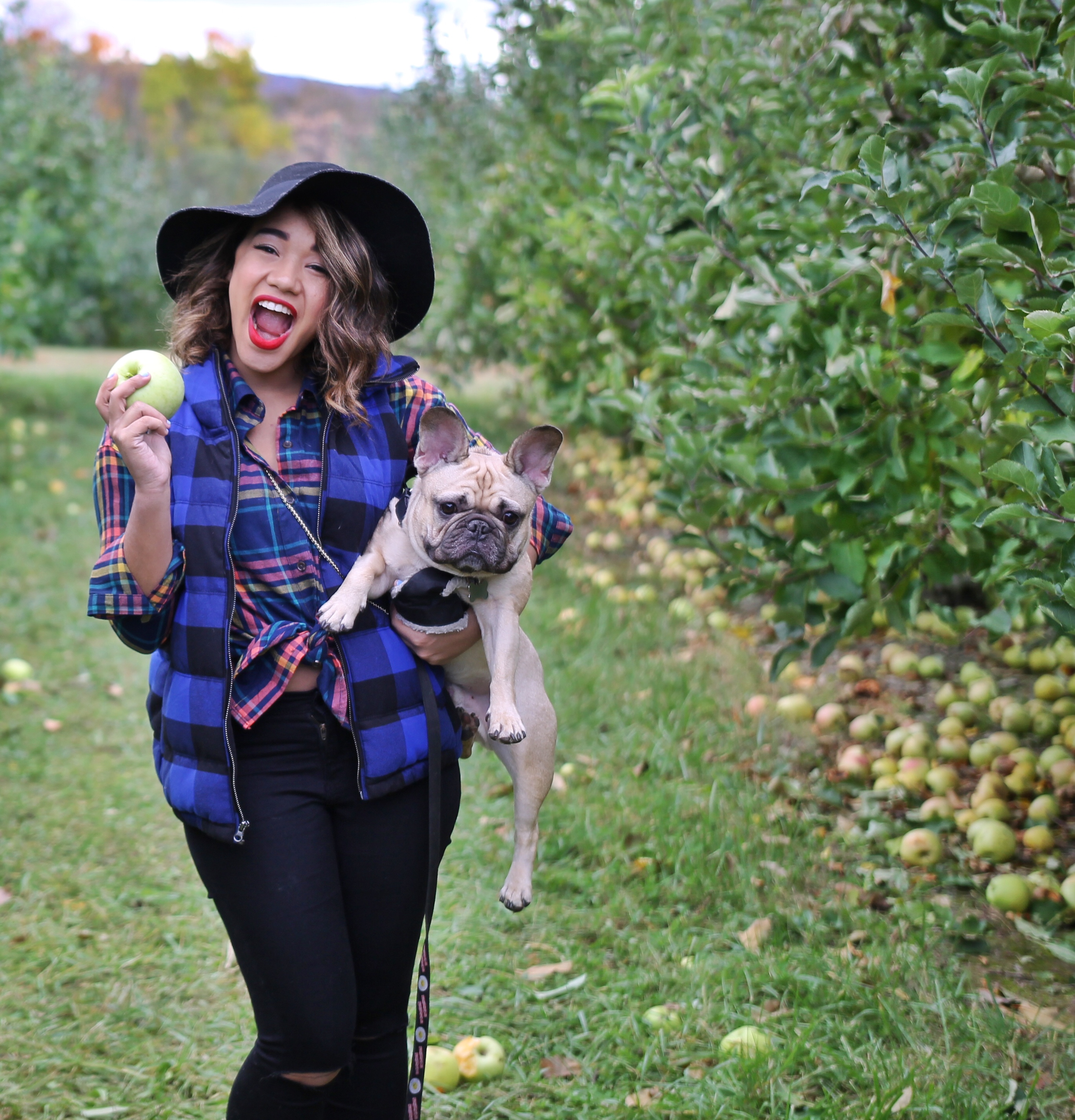 I'm all about pattern mixing year around, but especially when it comes to fall. Since I can't wear all of the colors the way I would the rest of year, I make up for it by doubling up on patterns and playing with prints! Plaid on plaid is an easy pairing – just keep one color consistent throughout the two patterns to keep it from going too crazy – mine was blue!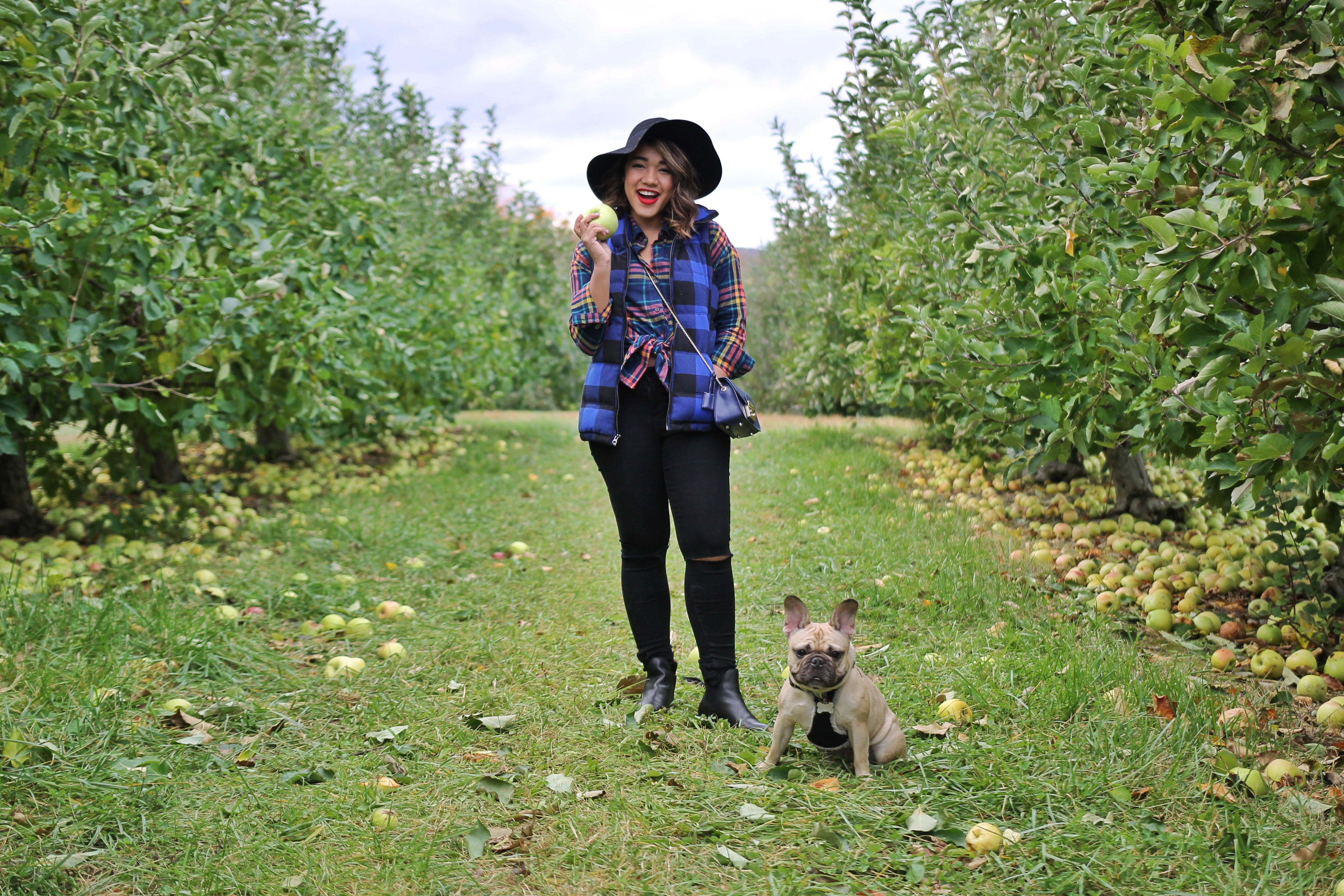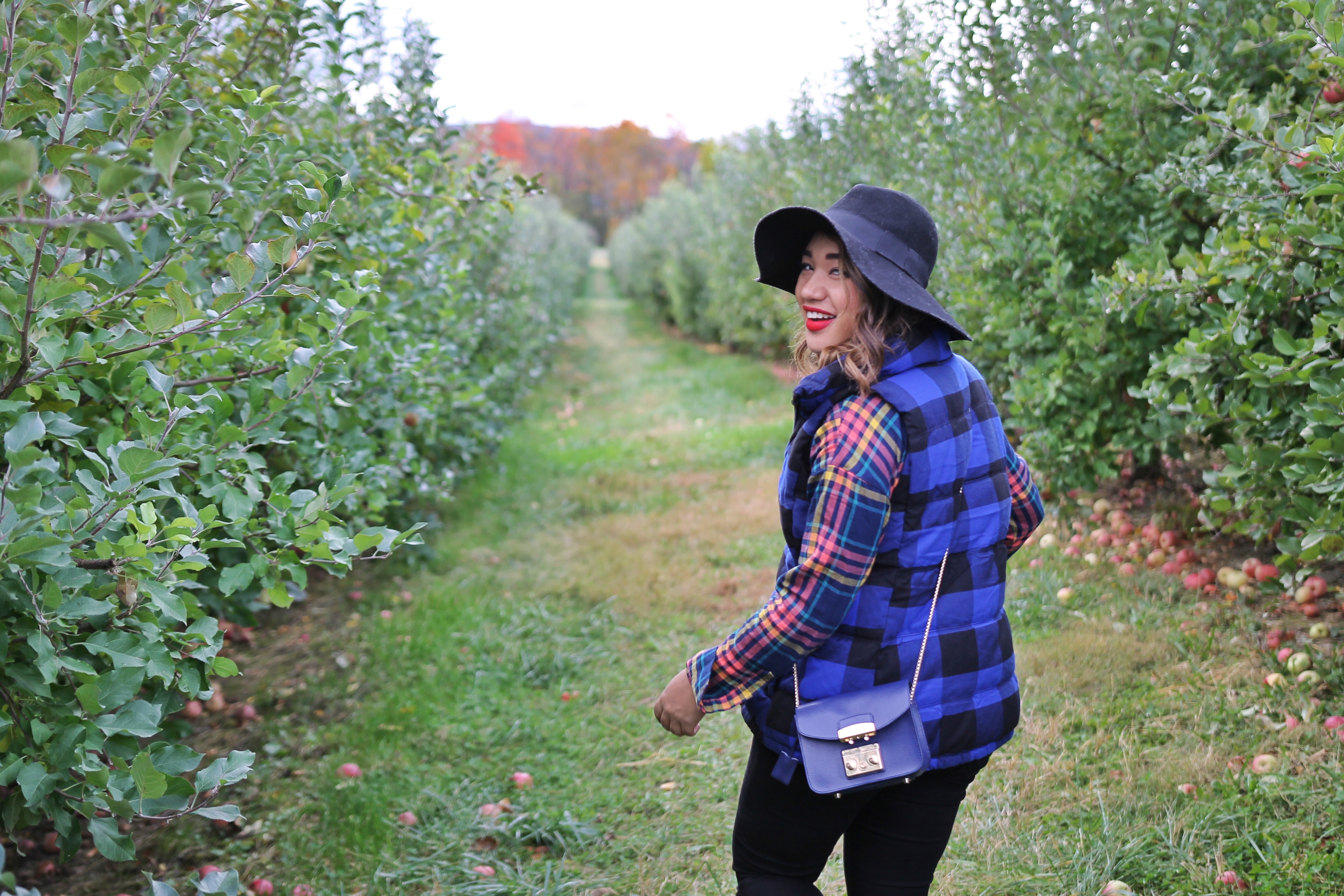 Outfit Details: Flannel Top (loving the colors on this one, and under $30)
Puffer Vest  – Super cute for winter & Fall and under $35 || Ripped Jeans – My favorites
Black Felt Floppy Fall Hat || Basic Black Chelsea Booties || Cute Navy Bag
SHARE OR SAVE FOR LATER