Jan
6
2015
Jan 6 2015
Pink Paint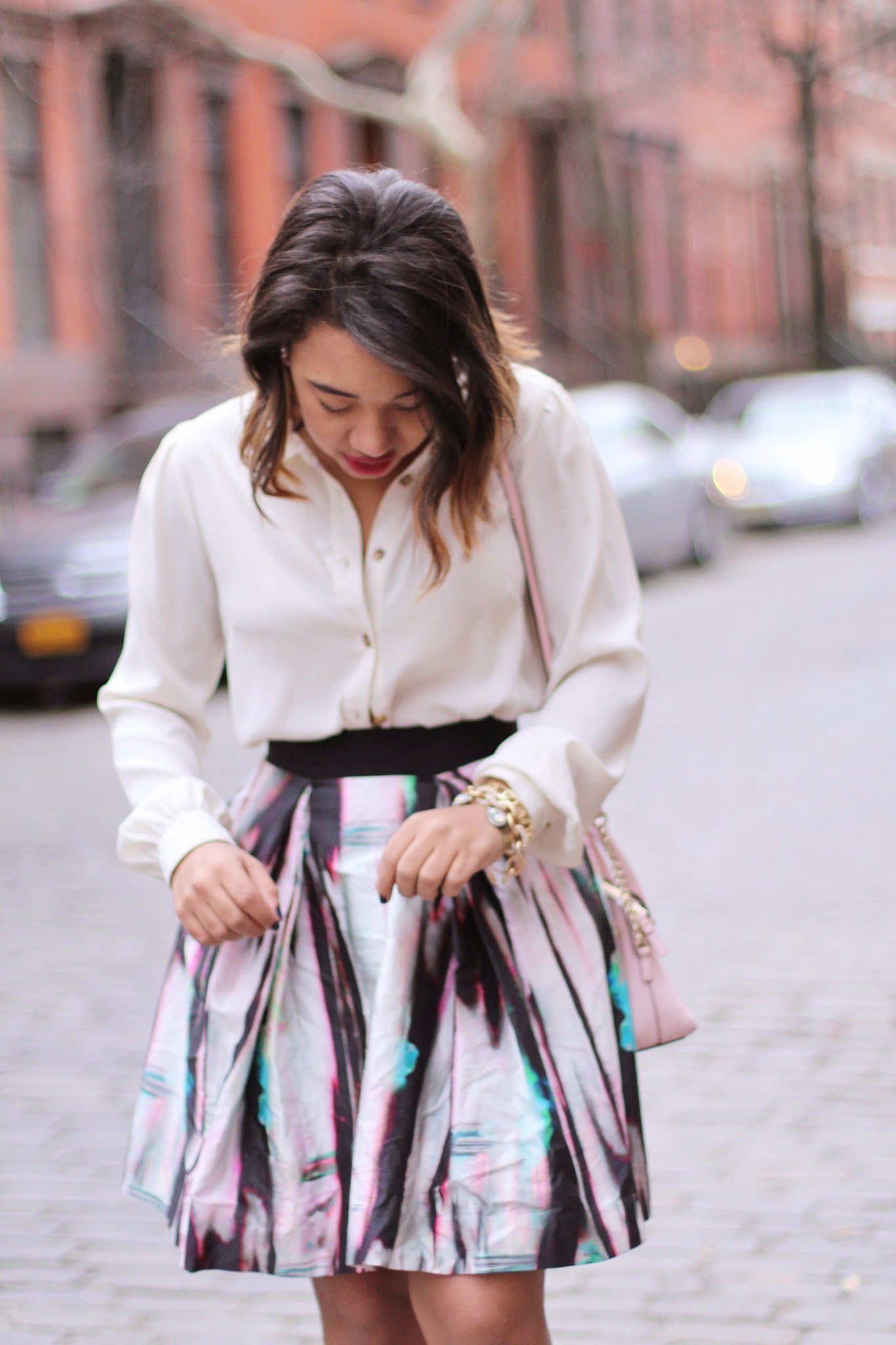 Every so often a skirt will come along that changes everything, and this my friends, is one of those skirts.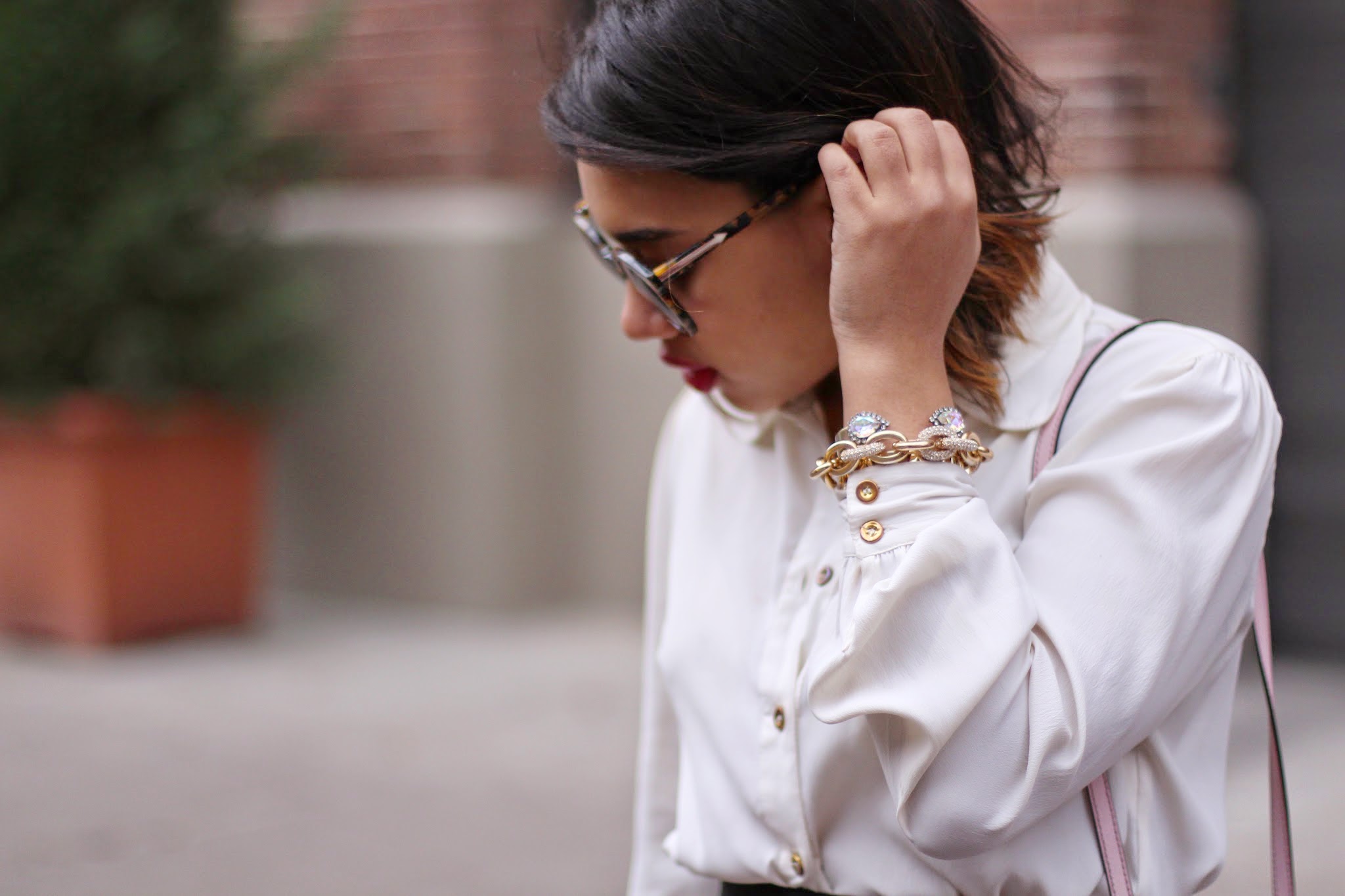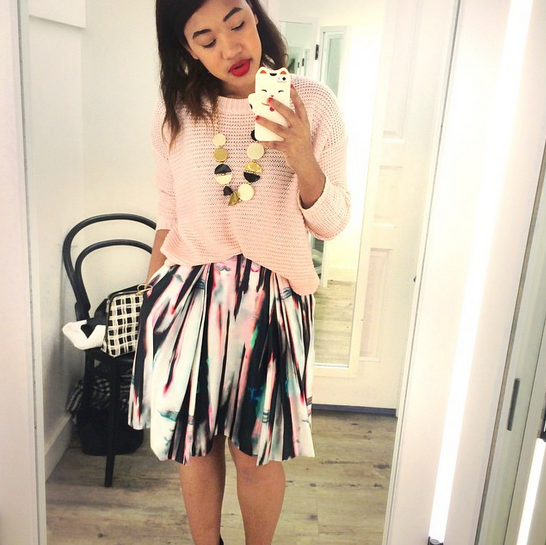 via instagram
I'm kind of crazy obsessed with "special skirts" and tend to wear them over and over and over again. So take this as your warning – you're about to get a serious overload of my new favorite statement skirt. Last Spring I splurged on this Ted Baker skirt right before Fashion Week and still wear the heck out of it! It was one of those moments where the moment I tried it on, I knew we would be besties … kind of like love at first twirl, only in a i-have-a-problem-and-fall-in-love-with-my-clothing sort of way. The same thing happened when I spotted this Milly pretty and piperlime a few months back! But I was good, patient, and waited until it went on sale a few weeks later to purchase it, scoring it a crazy deal. The best part? It's still on sale! Shop it here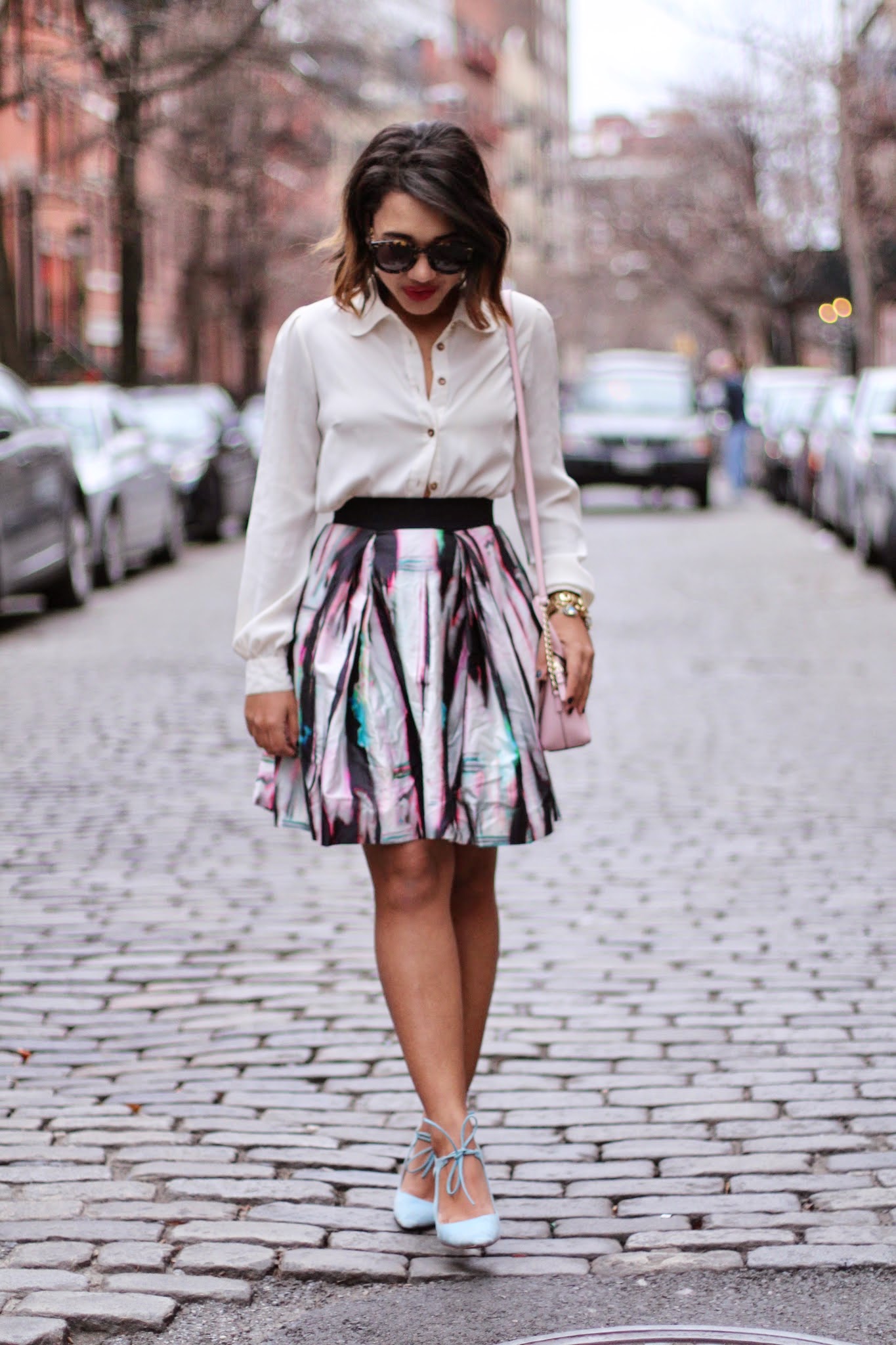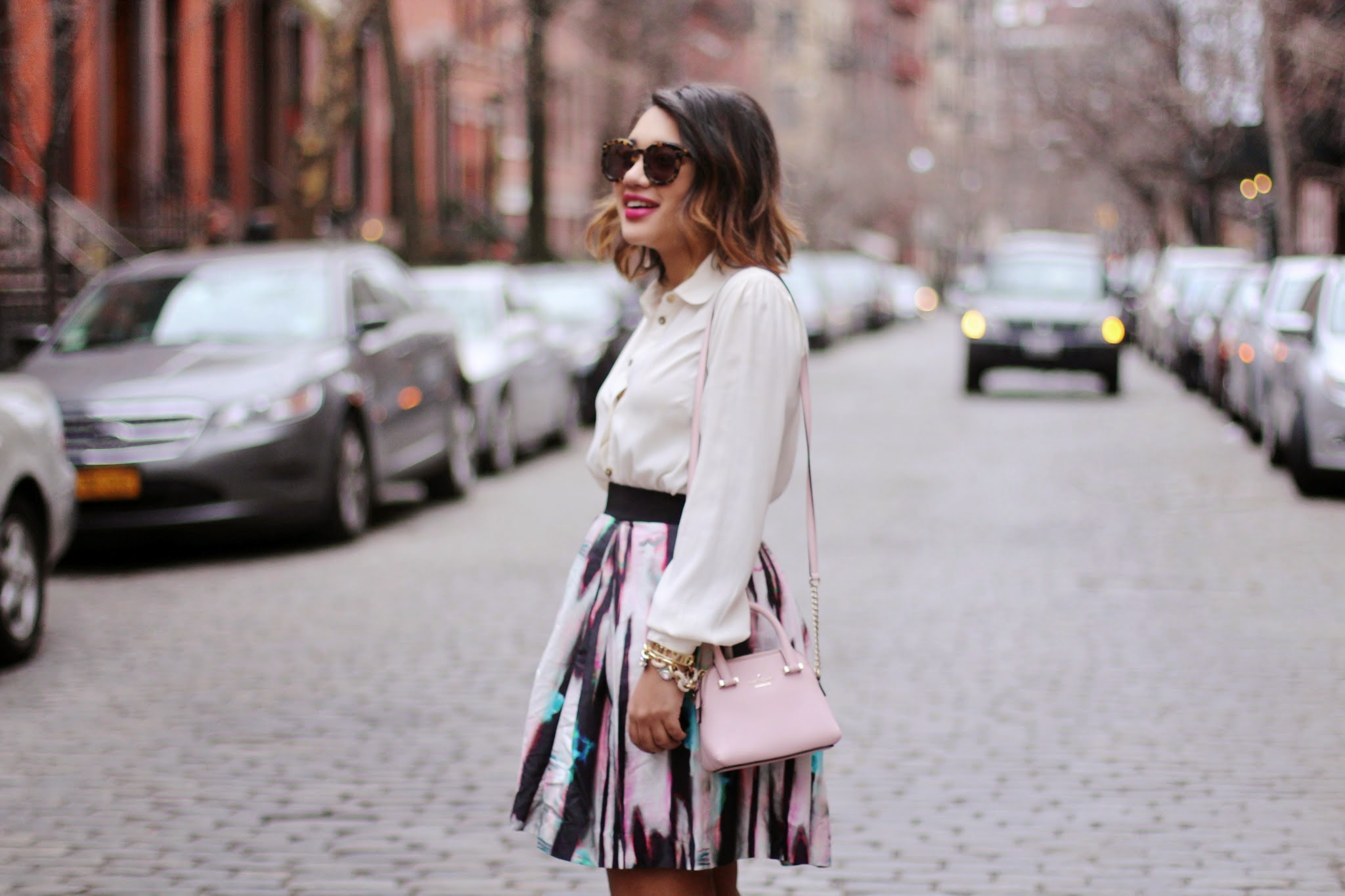 I always invest in full floral or printed skirts with both light & dark colors – since this one has a pink paint effect with pastels and lots of black, I can easily wear it all winter long with black tights & sweaters, but step into it again come Spring with blouses or graphic tees. I was fortunate enough to shoot these photos on a rare warmer day, but when I wore the look a few days later I had to pair it with black tights for the office because it was just too dang cold.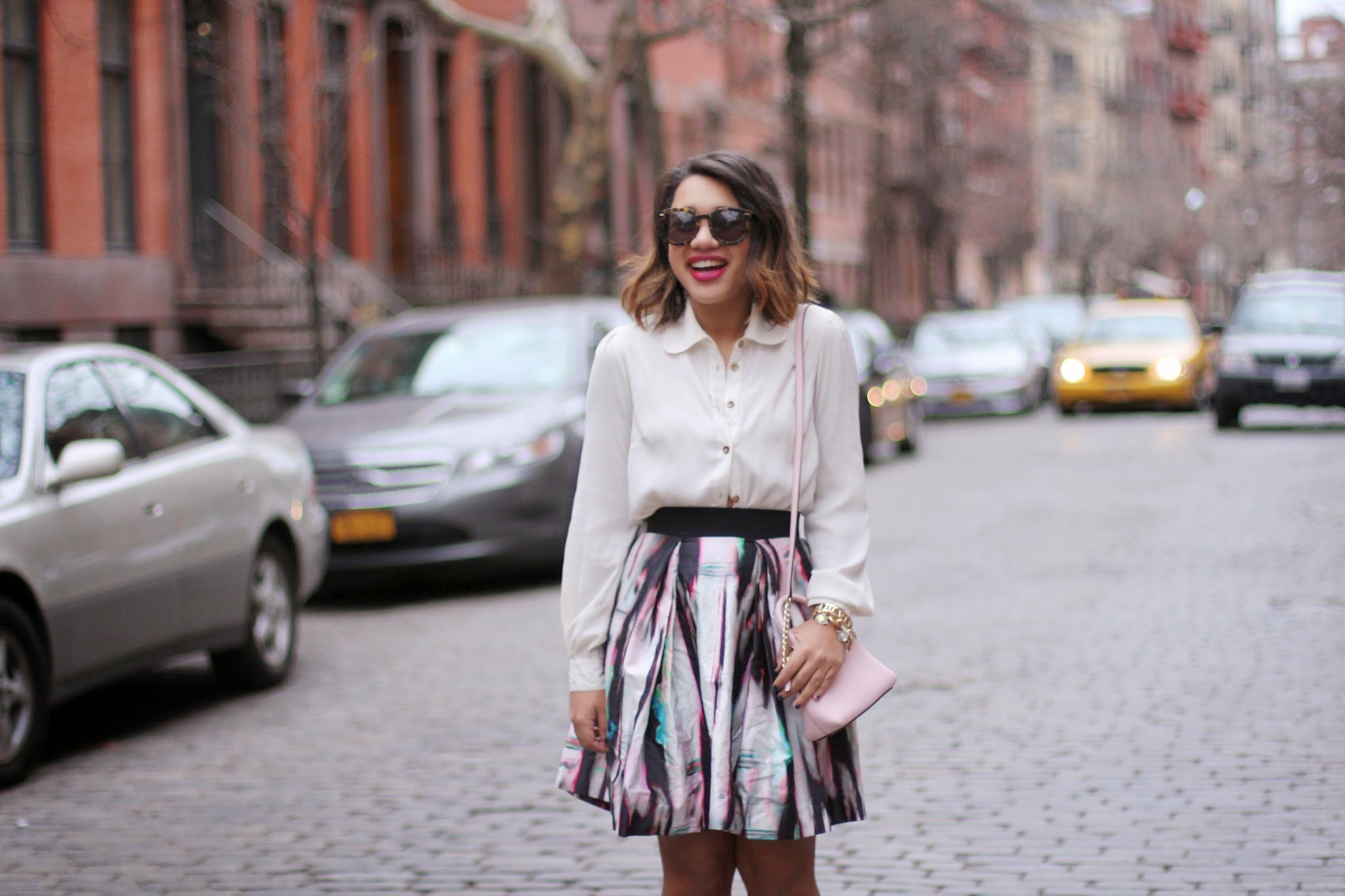 Skirt (on sale) || Blouse (under $35 here)|| Similar Pumps (under $100 here)
Purse (similar) || Sunnies || Arm Party >>  Cuff || Bangle c/o || Link Bracelet (similar)
Photos By Daisy
SHARE OR SAVE FOR LATER