Feb
5
2018
Feb 5 2018
& the color of the month is …
& the color of the month is ….. PINK!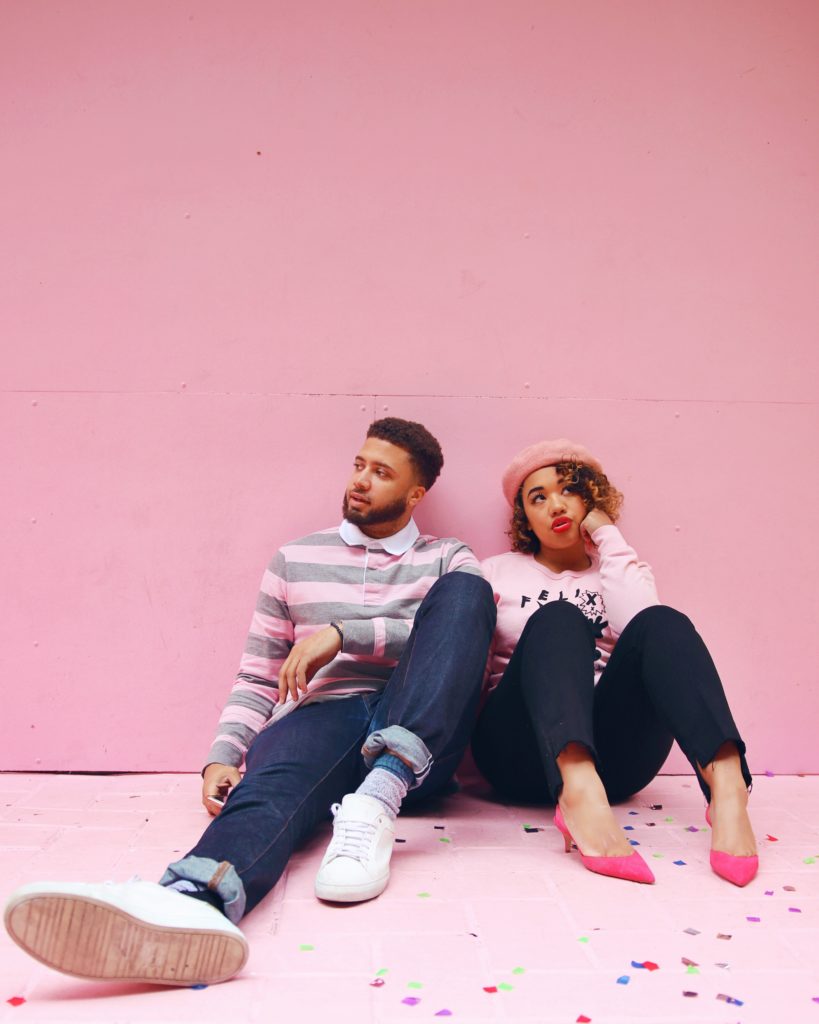 Today I'm kicking off our new color of the month.
PINK IS THE PRETTIEST OF COLORS, I think we can all agree on that. But I really love pink because it has so many different sides to it. It can be sweet, sassy, pretty, bold, edgy, girly, elegant and so much more.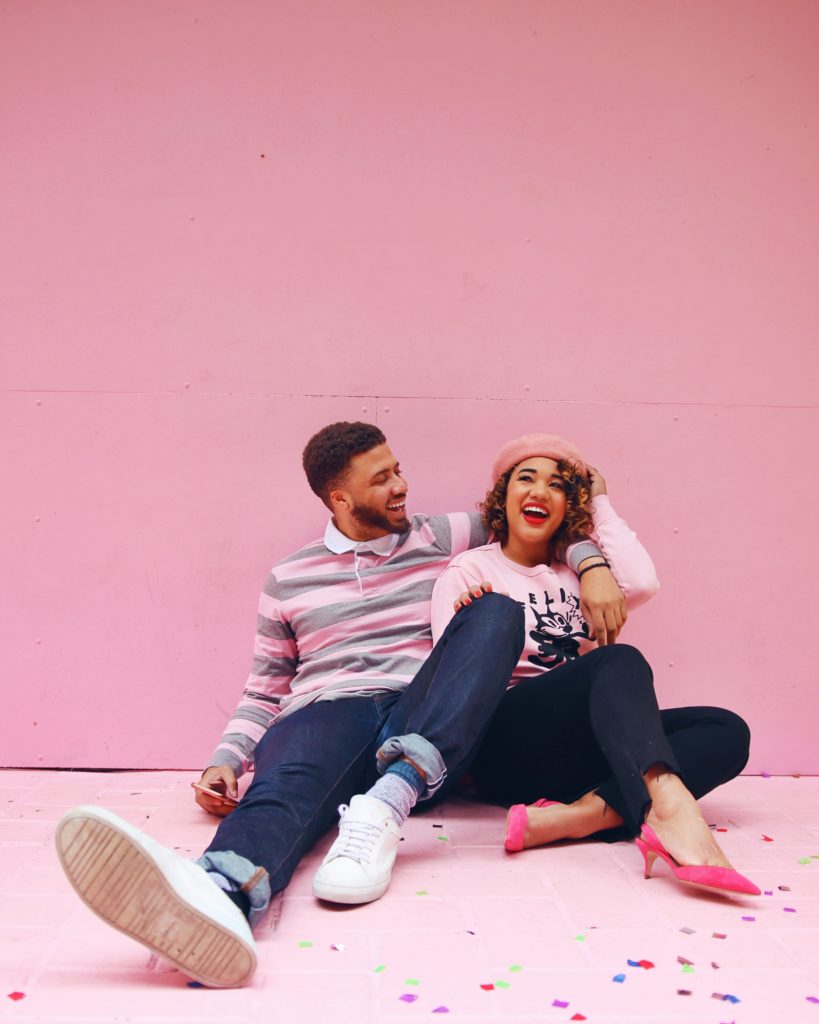 I think it might be the most versatile color of them all!
This month we're going to explore that & more.
SHOP MY LOOK
SHOP MY LOOK
Pink Felix Sweatshirt • $115
Pink Slingback • $645  || Look for less • $79
Raw Hem Jeans • $169 – I'm wearing size 26 || Look for less • $79.97
Pink Beret (mines vintage) but similar styles here:
Pale Pink • $9  || Pink Felt • $28  || Bright Pink • $19  ||Rebel Rebel • $125
SO ALL HAIL PINK!!!  I hope you're as excited about this month as we are!
To get things started I have a pink playlist for you here
A pink Pinterest board for your guys to explore
& I'm sharing some shopping favs to kick off your pink obsession below!
Pink Pretties Under $50
 Sweater • $34.99  || Lipstick • $36   || Sweatshirt • $49    ||Floral Backpack • $45  
Dian Sandal • $39.99  || Maxi Skirt • $33.58   || Need You Tee • $38   || Bella Pump • $49.98   ||
Fine-knit Sweater • $19.99   || Thank You Tee • $41   || Envelope Clutch • $49   ||Bow Beanie • $48  
Cropped Hoodie • $34   || Faux Fur Stole • $29.40   || Lace-Up Sneaker, Pink • $35   ||Sweatshirt • $45
 Crop Top • $42   ||Heart Baseball Cap • $29   || Baby Girl Tee • $37   || Velvet Ankle Boots • $45  
Think Pink for Under $100

sneakers • $87  || V-Neck Sweater • $79.50   ||Midi Dress • $99   ||Batchel Bag • $100 
Sock Bootie • $83.96   ||Sweatshirt Dress • $89   ||Sweatshirt – Pink • $56   ||Velvet Pumps • $55
Hazel Shoes • $82   || Wide-leg Pants • $100   || Pleat Skirt • $89   || Ankle Strap Pump • $99  
Leather Crossbody • $79   || Delta Dress • $54   ||Ribbed Pullover • $59   ||Mesh Sneakers • $84   ||
Cloud Bag • $119  || Velvet Sneakers • $100  ||Camden Dress • $70  ||Carrson Sandal • $89.95 
Leather Backpack • $79.97  || Small Zip-Around Wallet • $64
Pink Priced at $250 and under

crew-neck jersey top • $207  ||Bow Heels • $248  || flutter coat • $148  ||Wide-leg Pants • $125
 Point Pump • $218 ||Striped Blazer • $207  || Crossbody Bag • $198  ||
Suede Boots• $198
Faux Fur Coat • $119  ||Trench Vinyl • $143  || belted coat • $150  ||Check Heel • $199
Clip Earrings • $235  ||Midi Dress • $198  || Drape Front Coat • $130  ||Fearless Coat • $125 
 Satin Sandals • $220  || Wool-blend Coat • $119  || Backpack • $175  || Card Holder • $192
Eliza J Bow Crepe A-Line Dress • $148  ||
Splurge-Worthy Pink $250 +

shoulder bag • $493  ||crepe Blazer • $475  ||wool coat • $640  ||Pointy Pump • $595–625
wool-blend coat • $534  ||Saffiano Bag • $298  || trench coat • $750  || leather belt • $550
Feather Coat • $591  ||curved collar coat • $664  ||tote • $1,790  ||Cashmere Coat • $655
Suede Loafers• $425  ||wool-blend coat • $288  ||midi dress • $272  ||mini bag • $980
 Point-Toe Pump • $218.40   || Wool Sweater  • $390  ||Pointy Pump • $675  || Gown • $261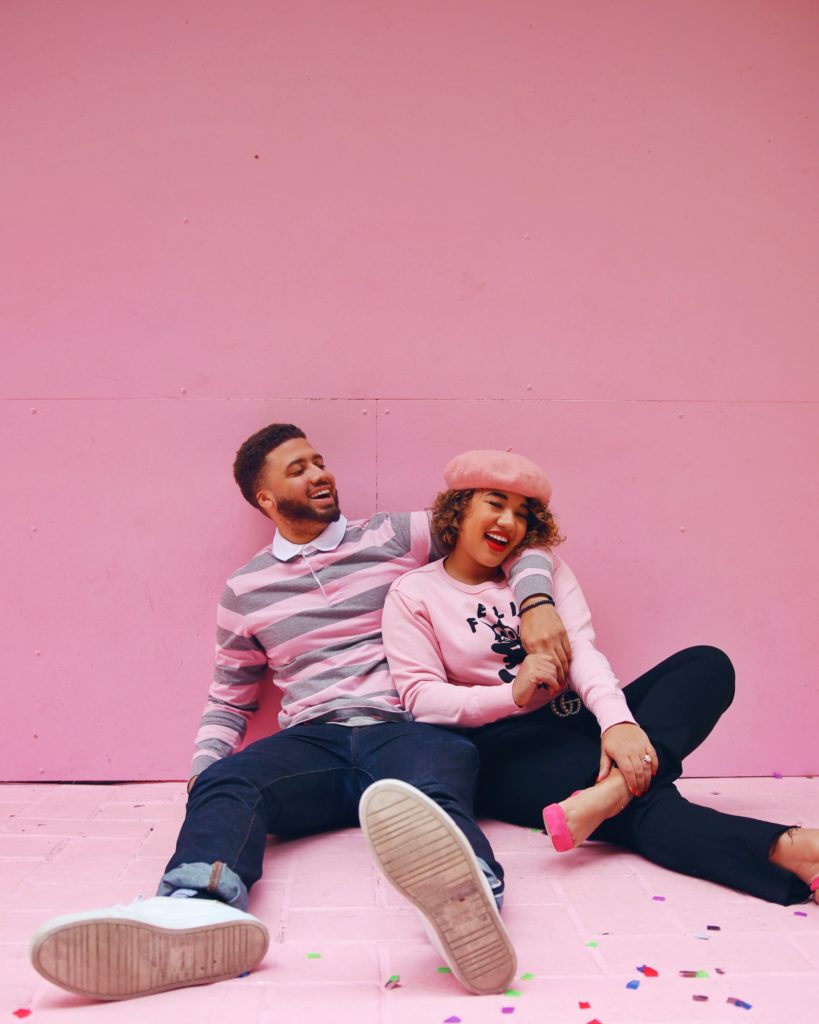 SHARE OR SAVE FOR LATER