Jan
19
2015
Jan 19 2015
Plaid & Plaid
What's better than a little plaid? A lot of it – that's what.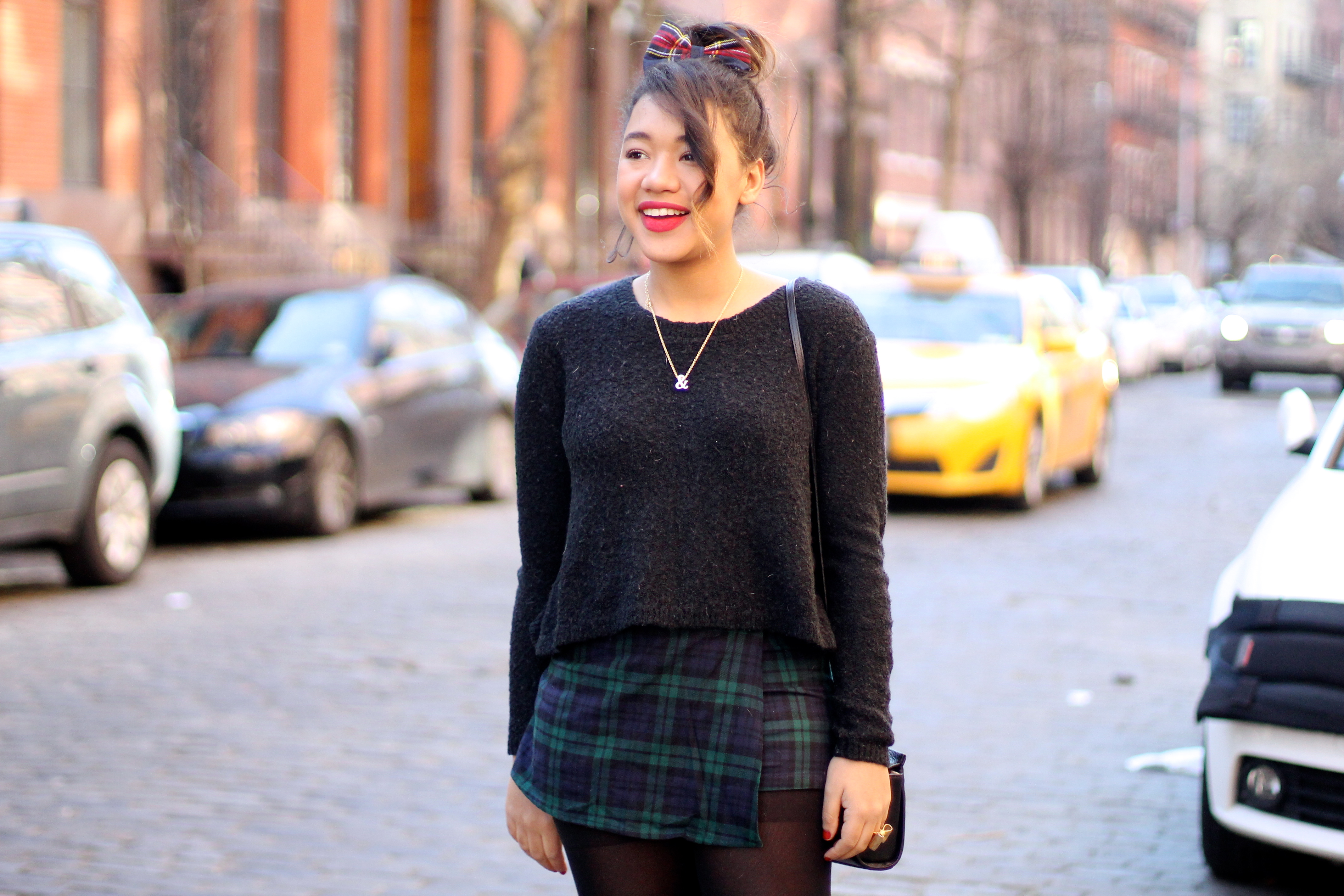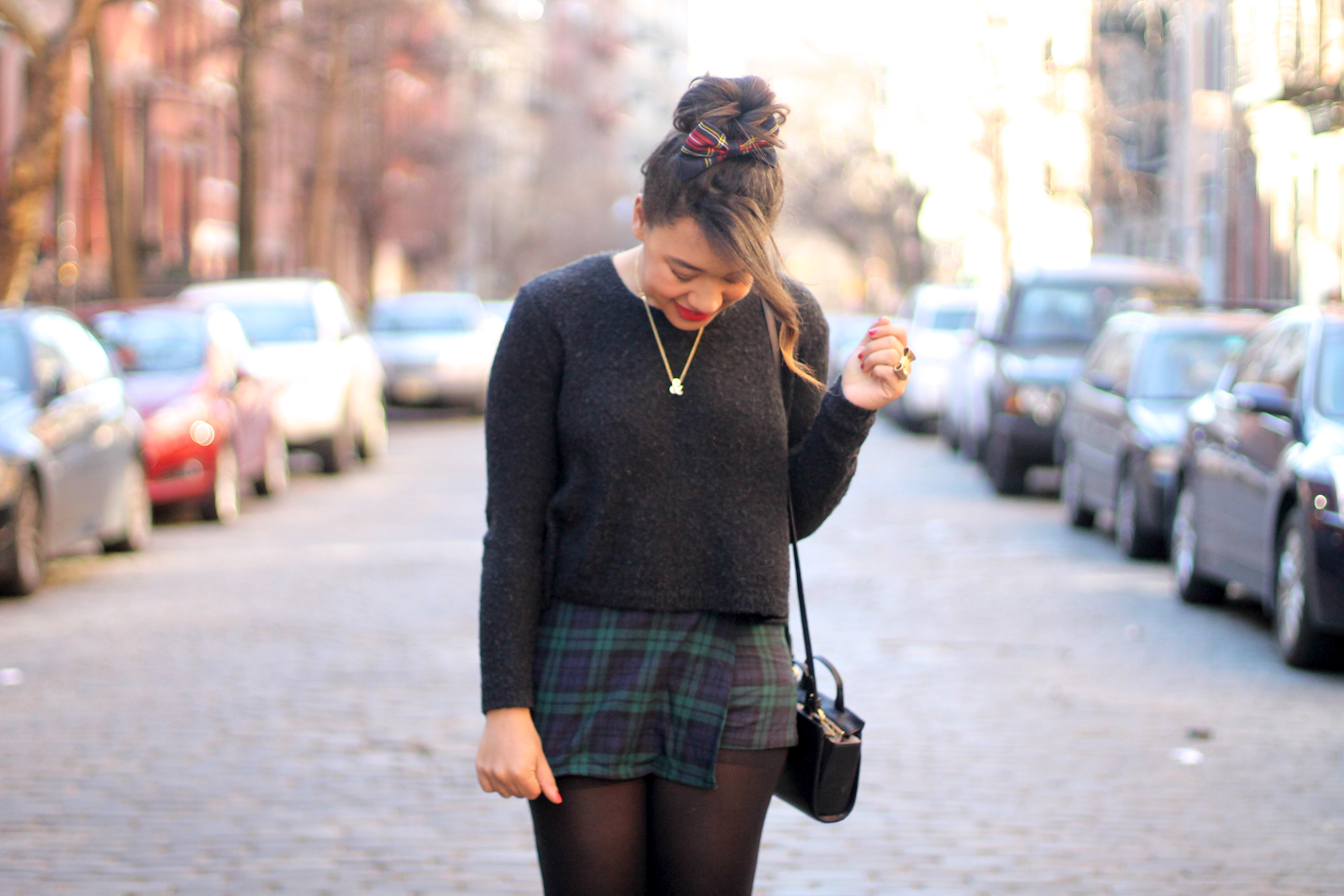 Today's look takes mad about plaid to the next level, but doubling up on this print for a look that's school-girl chic. After wrangling my lob into a topknot I secured it with a pretty plaid bow, big enough to make Blair Waldorf proud. Although a plaid bow may be enough for some, I took the pattern to another level with this printed, plaid skort! I kept the rest of the look black in an effort to neutralize the pattern play and really make it pop!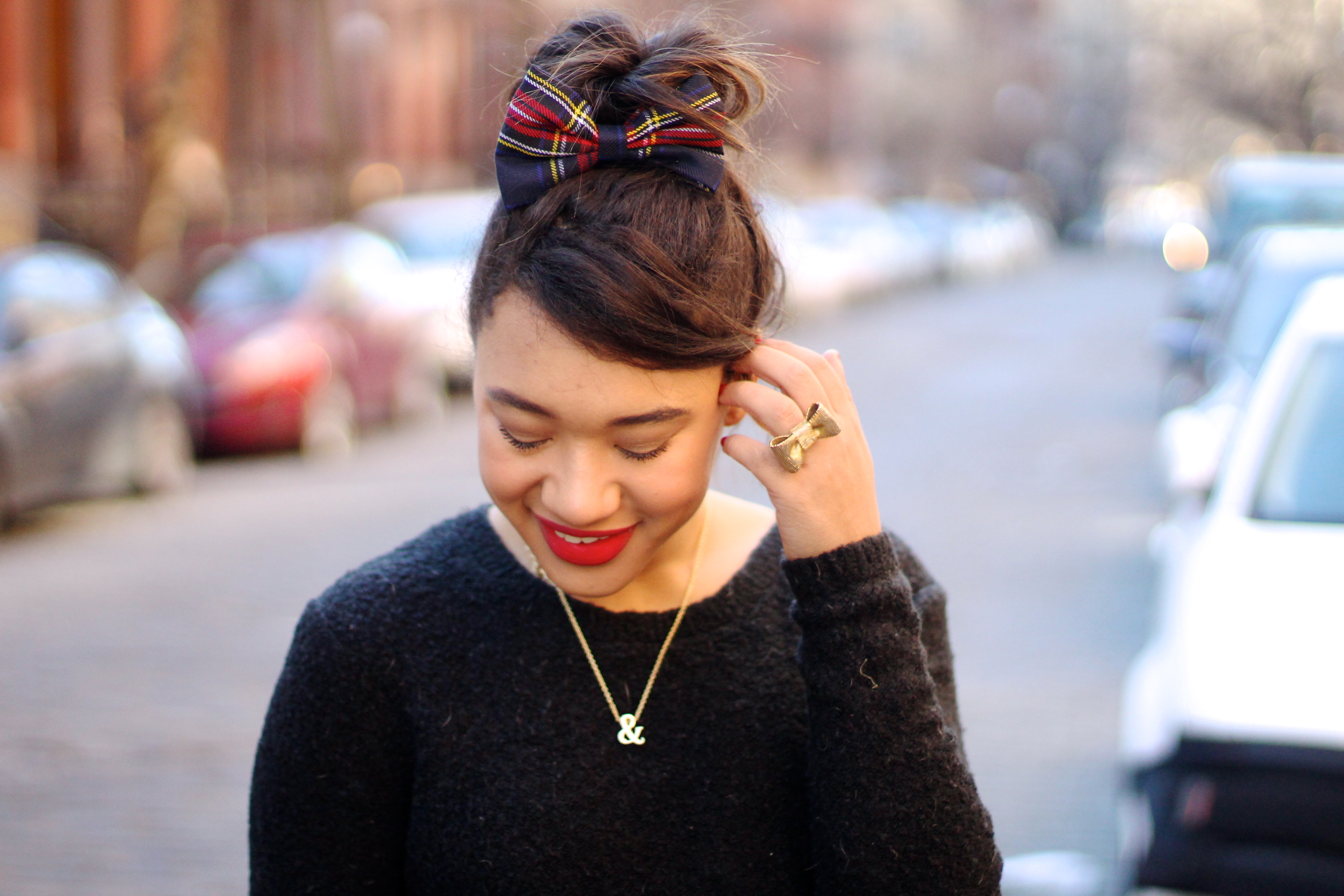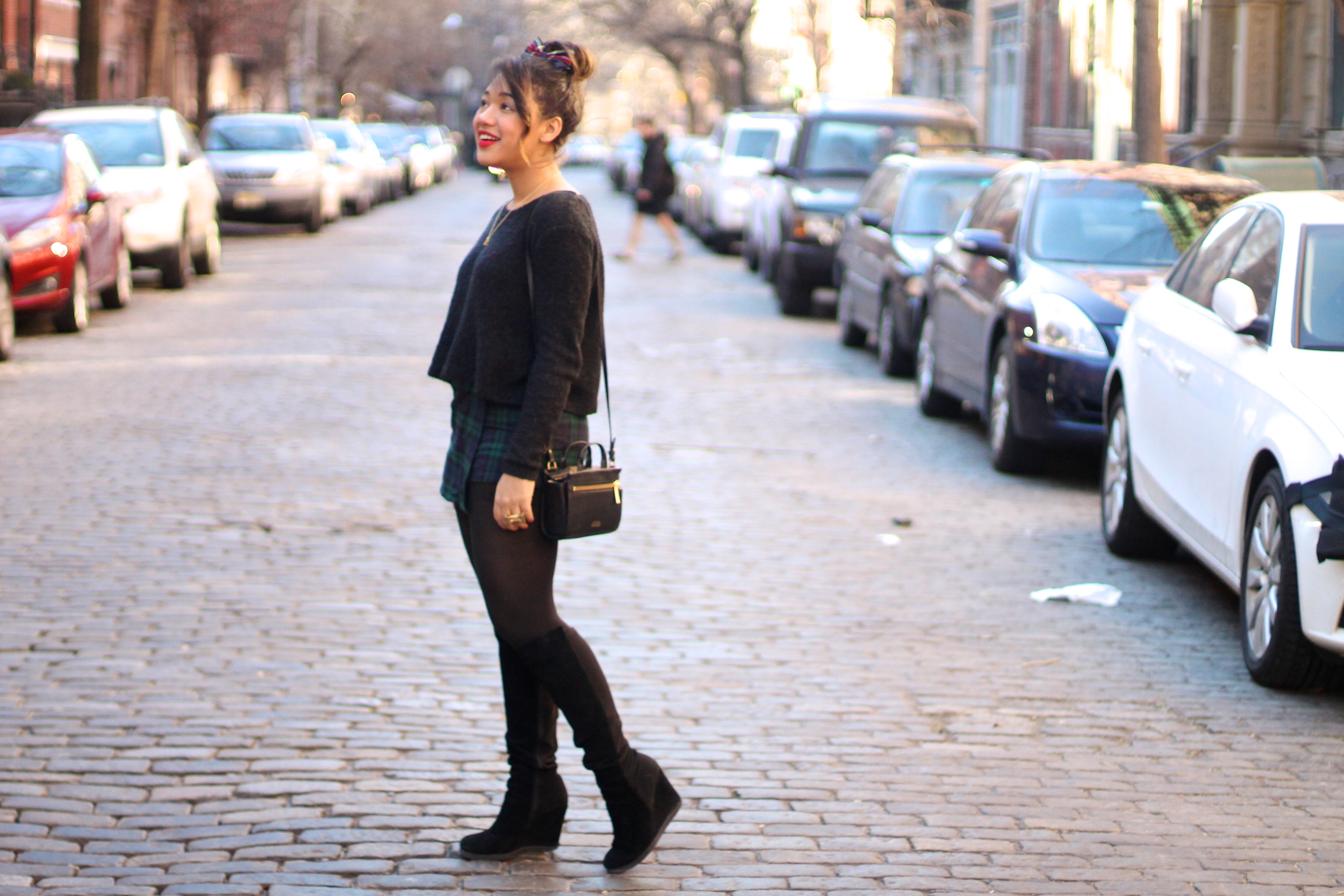 One of my favorite parts of this look is the ampersand necklace, it kind of serves as the glue that links these two plaid pieces together and I am just flat out obsessed. I found it at Carrie Grace's shop, a little shop with a really great idea – the necklace club! If you join the necklace club, you receive a new necklace every month for a year (Awesome, right?). Pssst if you are interesting in joining, use the code "2015" for $30 off your subscription, making it $16 a month!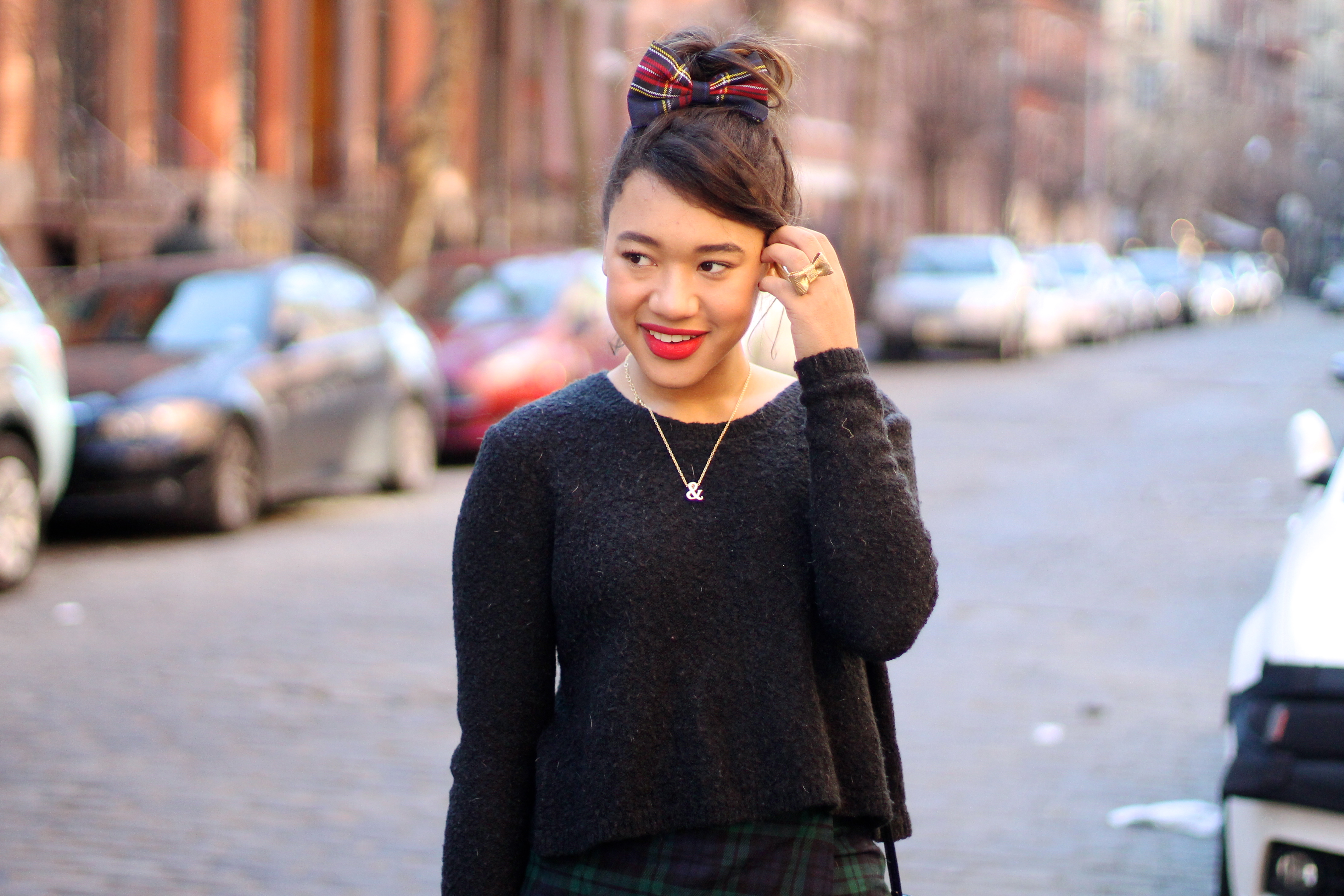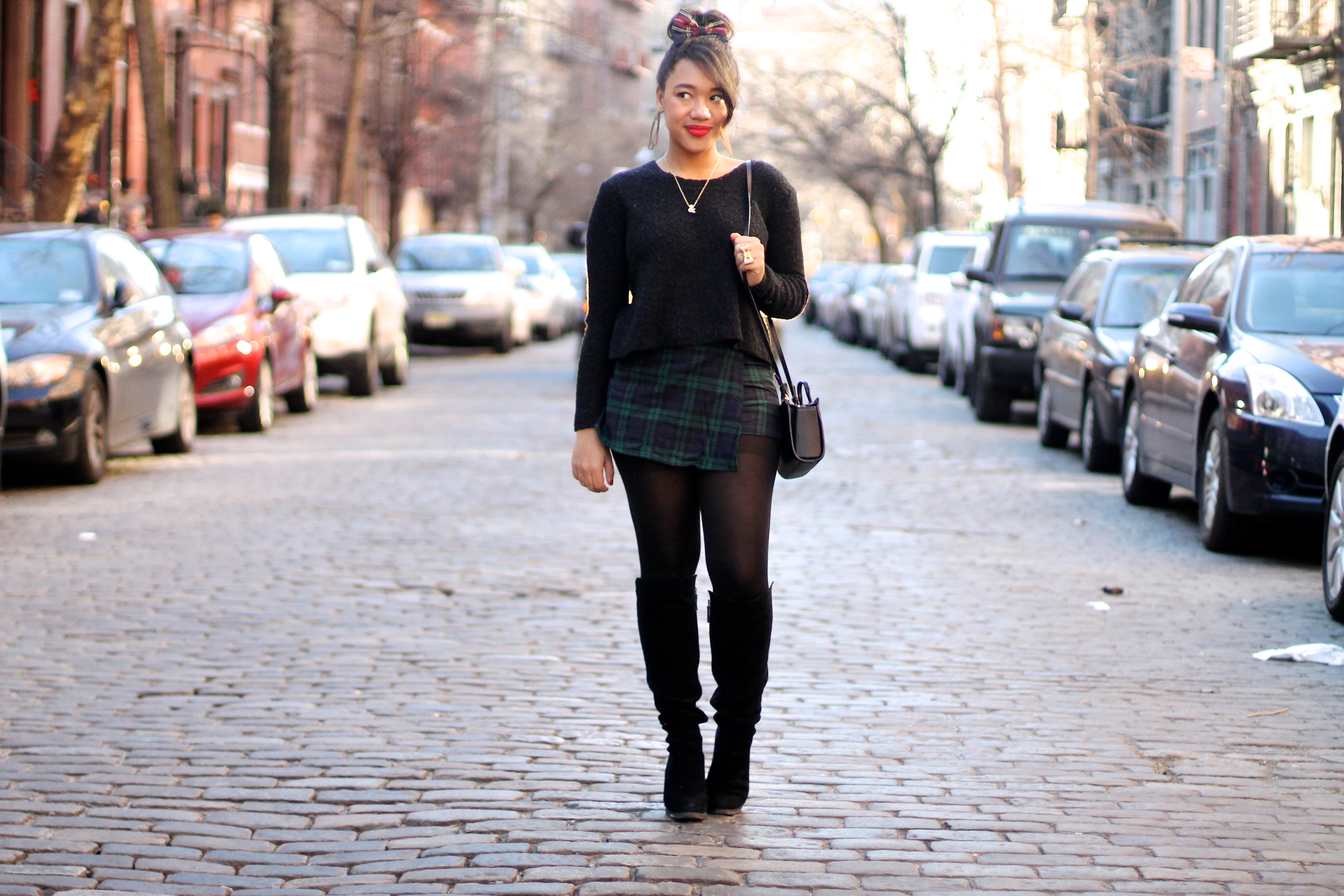 SHARE OR SAVE FOR LATER