Nov
19
2014
Nov 19 2014
Plum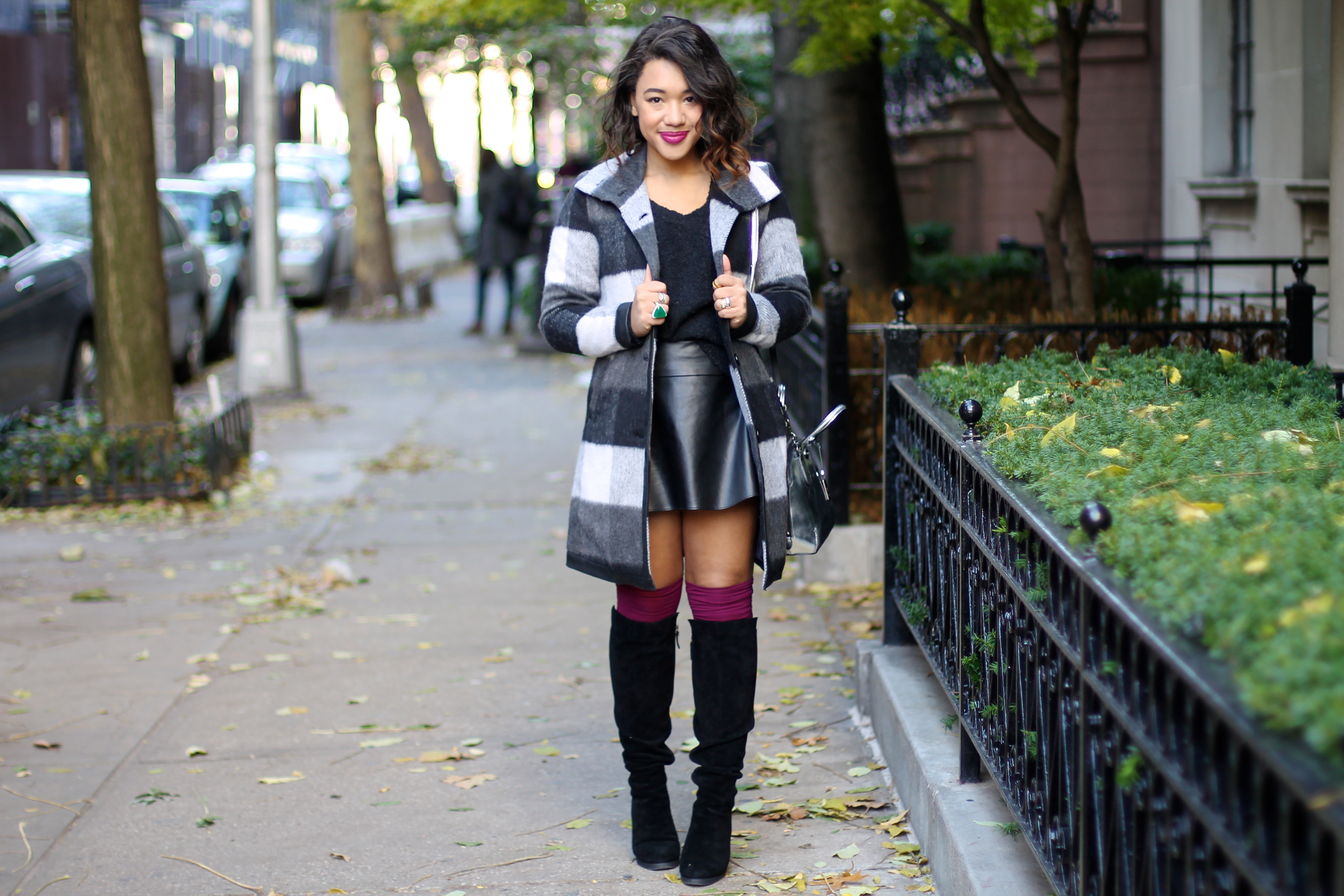 Today I'm playing with pop of purple, specifically plum to dress up an otherwise dreary look.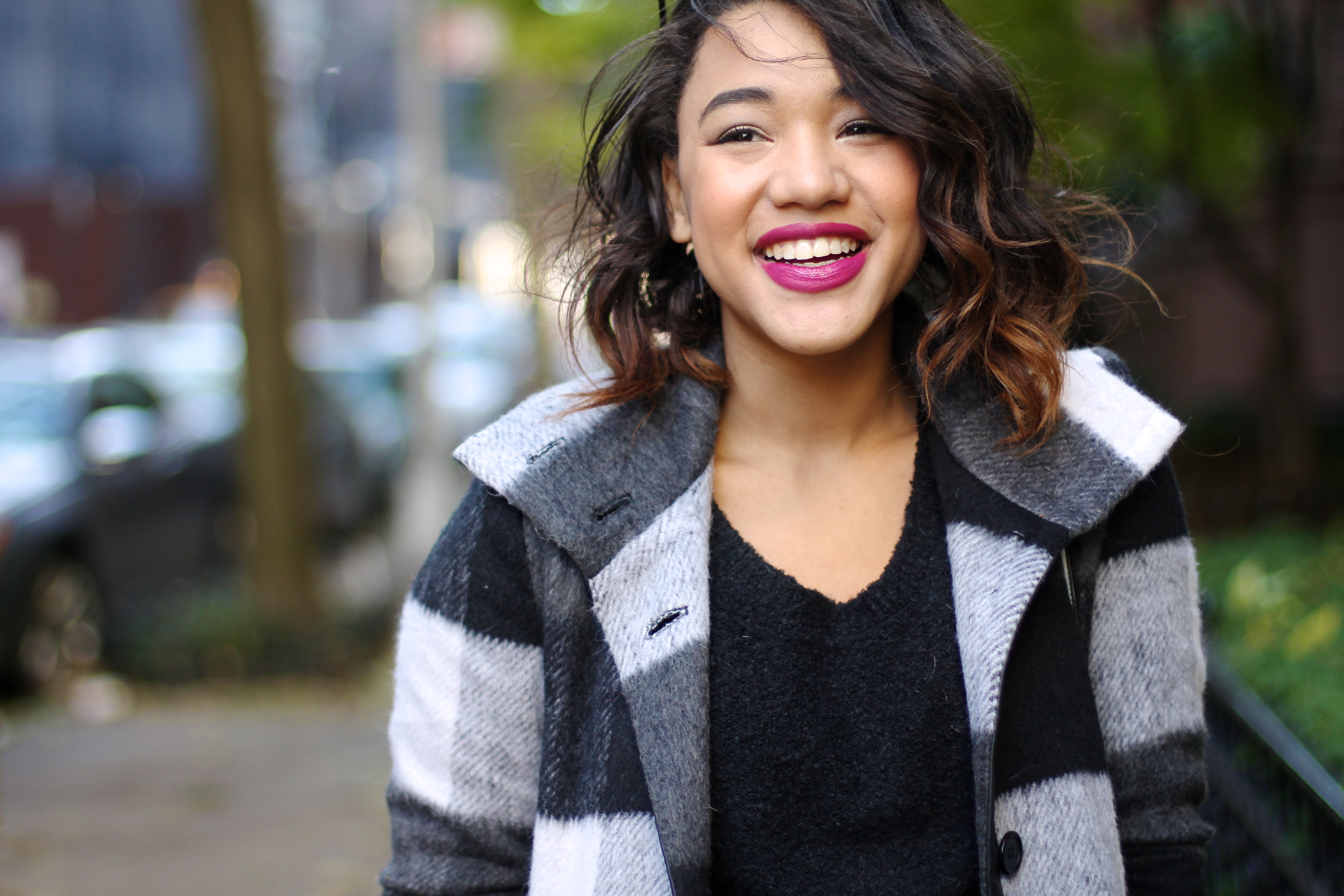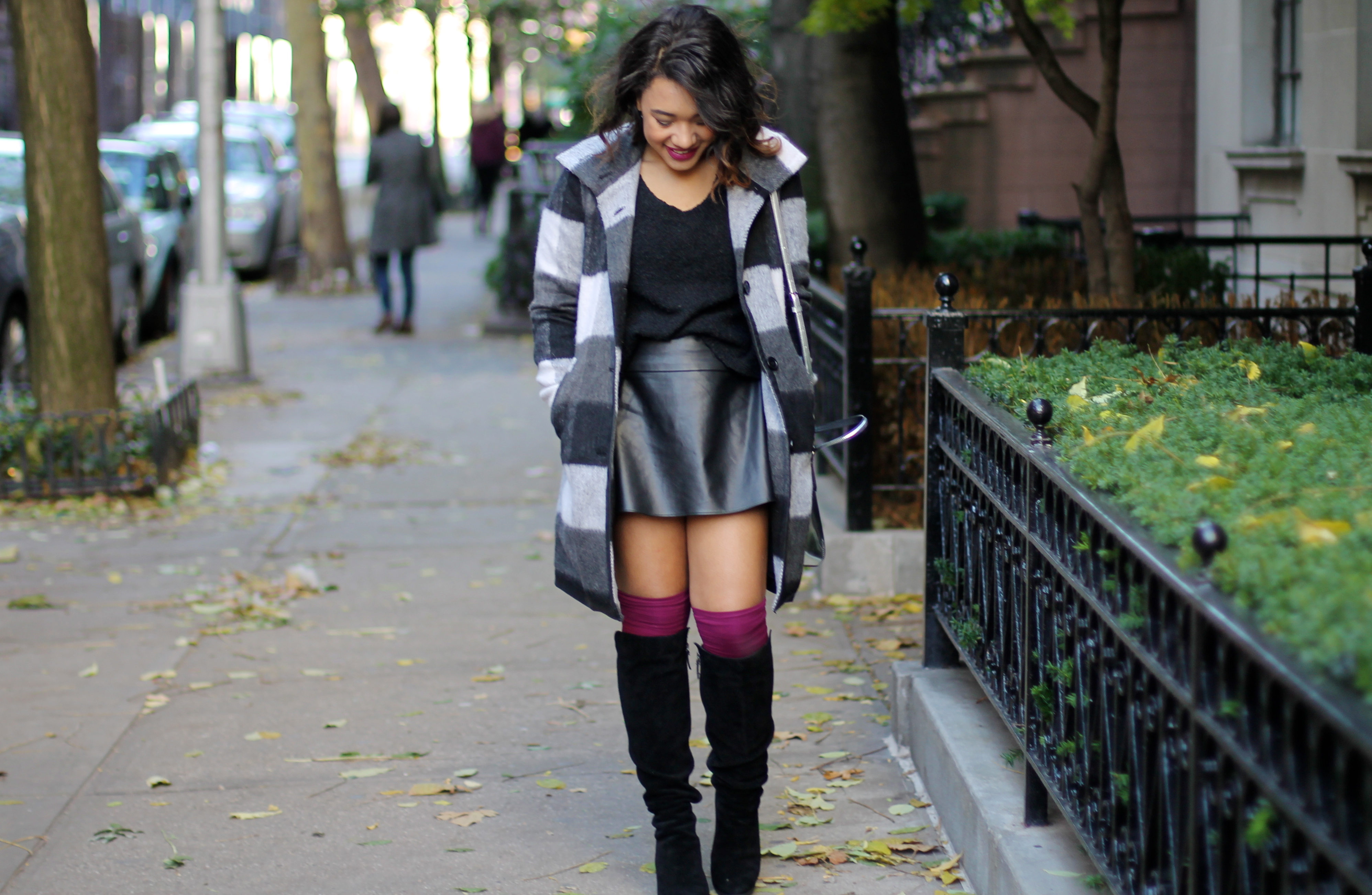 I've been all about Fall Pastels (proof here, here and here) but that doesn't mean I have forgotten about the traditional season statement colors … Jewel Tones! Although I do love me some oxblood and had a serious teal crush once upon a time, this year I have been really into little tiny pops of purple to dress up basics and blacks! It all started when I went to order new over the knee socks to pair with otk boots and found these fun plum hue socks, I knew they would be the perfect pop of color.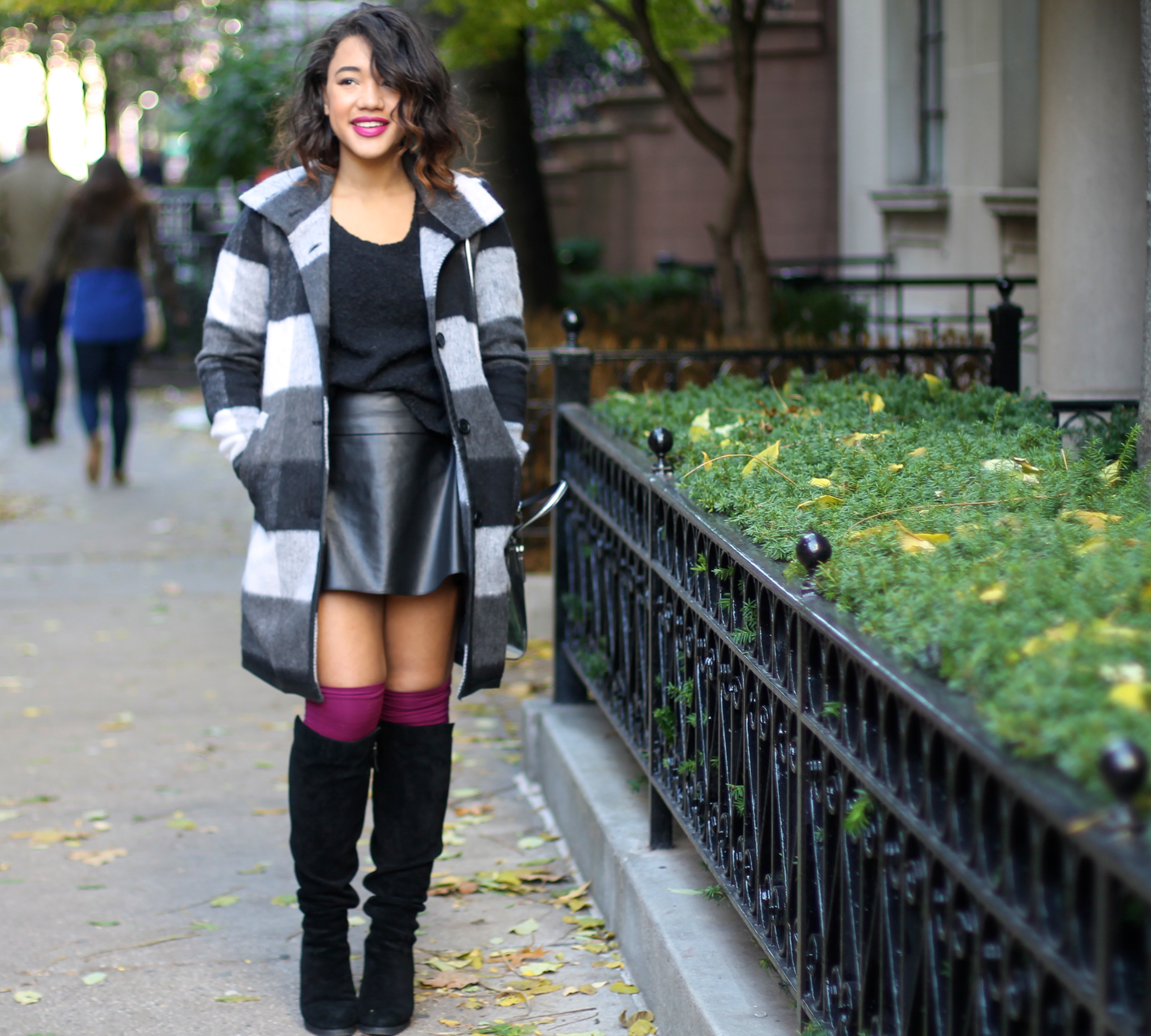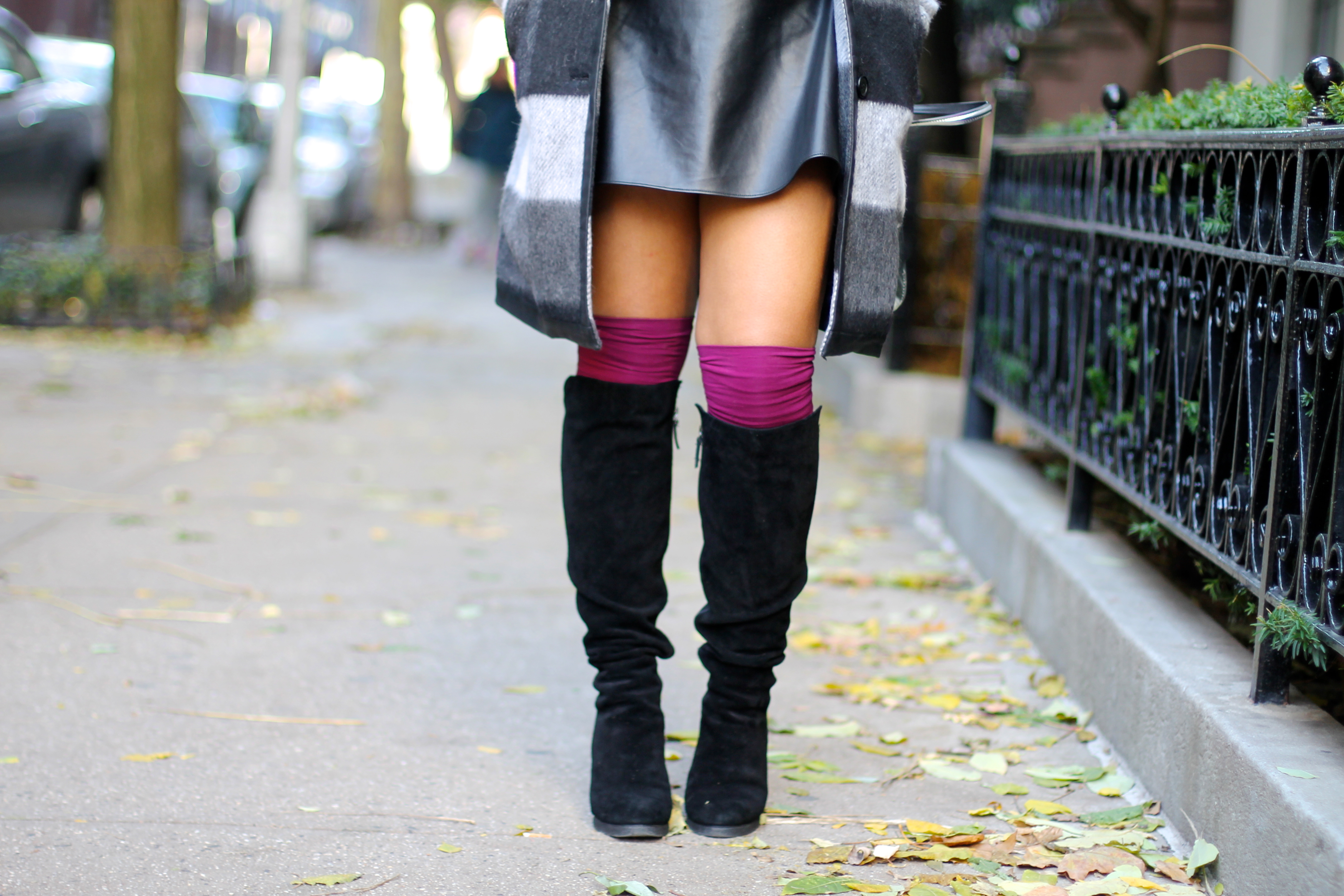 I look at a lot of blogs and consequentially a lot of different outfits, but sometimes an old blog posts that I saw months or even years ago stick with me for-like-ever and come back to me with the slightest trigger. Blair of Atlantic Pacific used to wear plum purple gloves with matching purple tights (here and here), a look that totally knocked my socks off. It was different, brave, quirky and chic all at once all hail Blaire Eadie. Anyways, seeing these socks totally reminded me of her unforgettable Fall fashion, so I had to share 😉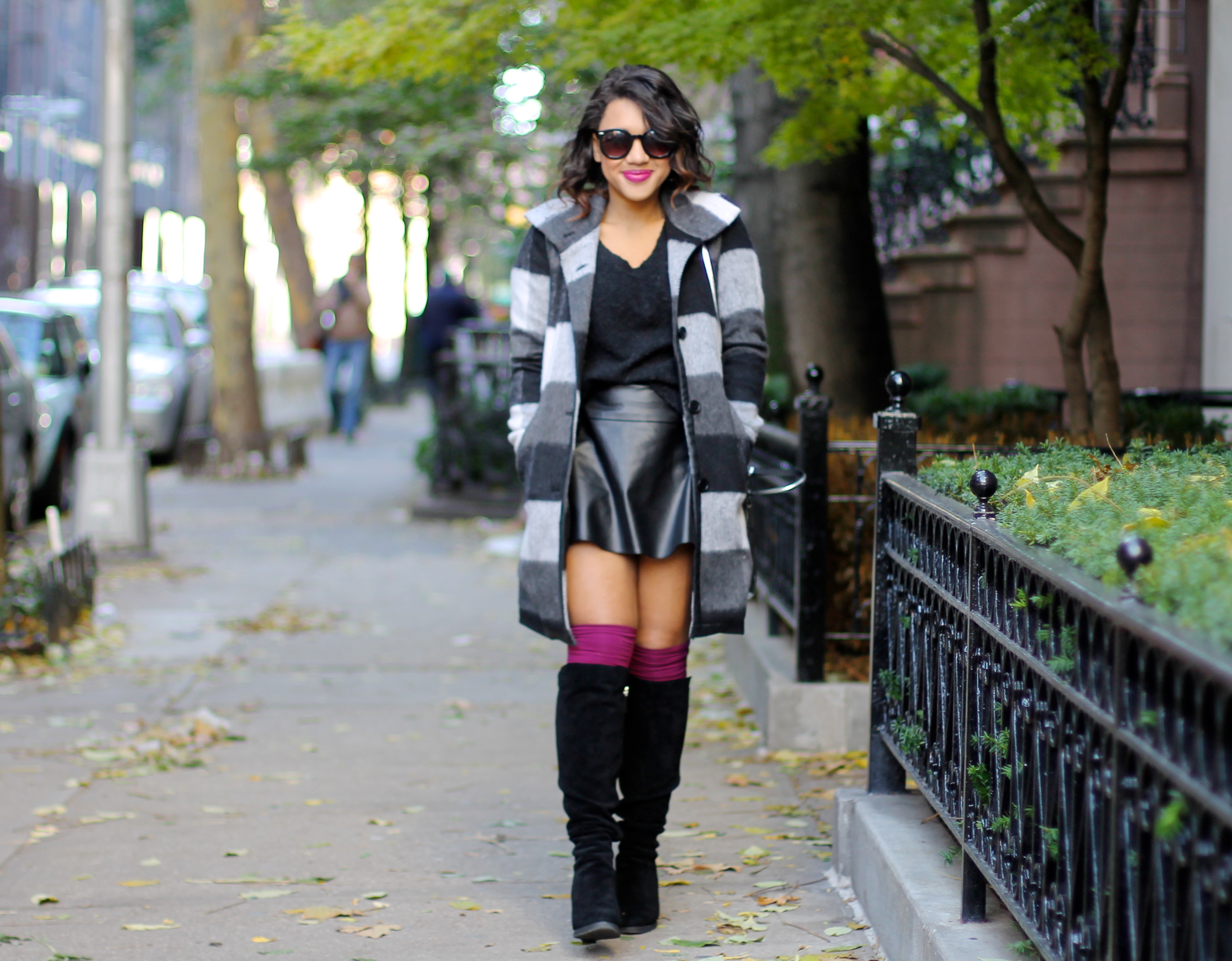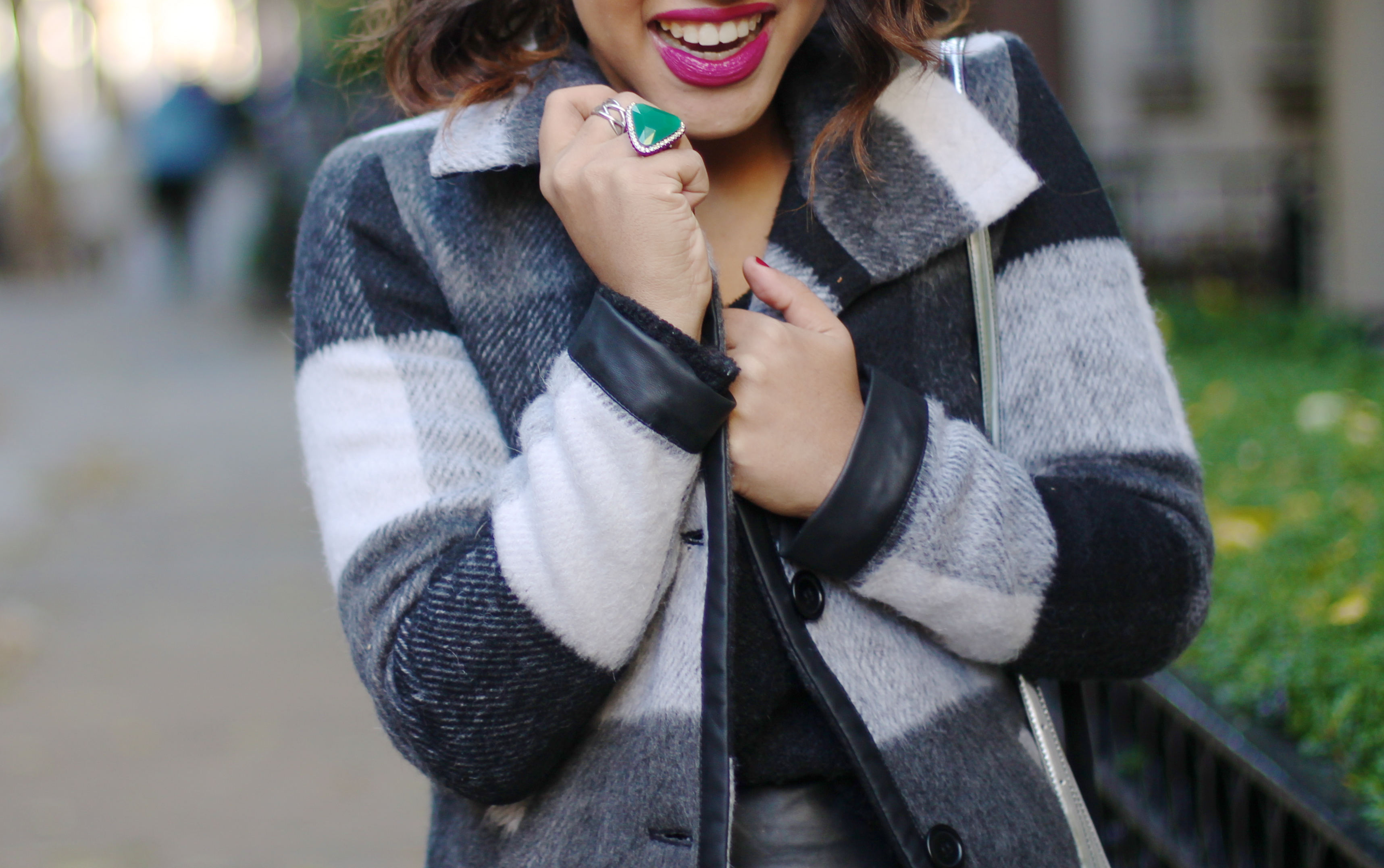 To Play off my purple socks, I added a matching purple lip and a contrasting statement ring in jade green. When working with color pops, it is sometimes refreshing to throw an opposite yet complimentary second hue into the mix in a smaller way. Using a shade that lies across from your pop color on the color wheel will help make your statement color stand out even more and can help pull a whole look together to make it look thoughtful and put together, yet still effortless.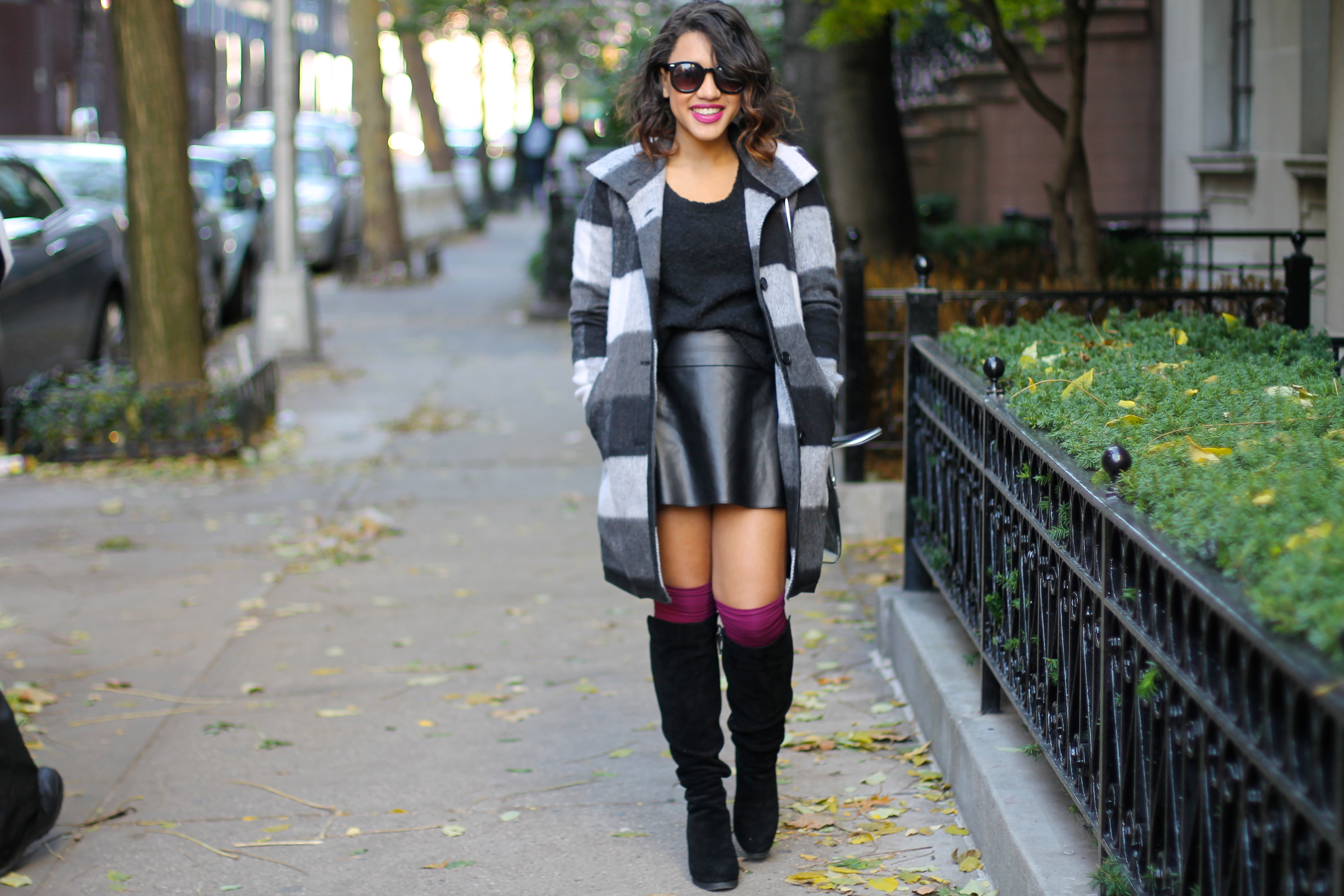 Pim + Larkin Coat via Piperlime (sale)  || Cropped Sweater || Hue Socks
Old Navy Black Leather Mini Skirt  || Over The Knee Boots
Mac Purple Lipstick || Karen Walker Super Duper Sunglasses in Black

SHARE OR SAVE FOR LATER